Cheap Places To Eat In Bristol
Often the biggest expense of a day out can be finding your lunch, dinner and snack stops. Don't let food costs stop you from enjoying Bristol; there are plenty of affordable places to eat out whilst you're exploring the city. We've compiled a list of the top 40 cheap places we recommend checking out for your next visit – leave that packed lunch at home. We promise you won't have to splash the cash!
Everyone needs a pit stop and recharge at some point during the day – so here are our picks for a pudding and a coffee, a snack and a cuppa at an affordable price.
Mrs Potts Chocolate House
Mrs Potts Chocolate House is a fantastic choice for those of us with a sweet tooth, undoubtedly most known for their range of hot chocolates. This café is excellent for gluten free choices; they also offer a range of dairy free milks – oat, soy and coconut, and offer vegan and nut free desserts too.
Bring your four-legged friend along! Dogs are more than welcome.
You can track down this sweet spot by the harbourside, BS1 5JA (as of November 2020 will be found at BS1 5JN).
Oliver's Ice Cream Parlour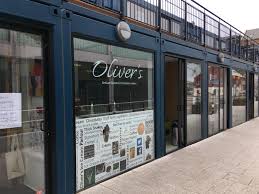 This dessert shop specialises in, you guessed it, ice cream – just as it says on the tin. Oliver's Ice Cream Parlour uses all homemade recipes, in a variety of scrumptious flavours – a great refreshment for a summer's day.
You can find Oliver's Ice Cream Parlour along the harbourside, BS1 6ZA. The harbour and an ice cream are an age-old combo you certainly won't have to abandon.
Ahh Toots has desserts galore! You can pop in to enjoy a classy Bristol afternoon tea, with a whole host of sweet treats available for you to try. Pop in at BS1 1LJ.
The Playground Coffee House is aptly named. With plenty to do, it is a perfect spot for groups with little ones; they can continue to have fun, but you get to have a rest and recharge. This Bristol coffee shop has board games and swings available, making for a wail of a time, whilst you have your nibbles.
This is a great stop for mid-morning or mid-afternoon; they open at 10:30am and don't close until 11:00pm – so you won't have to rush that game of Scrabble!
If you feel ready to unleash your competitive spirit, you can find the Playground Coffee House at BS1 1TP.
If you're in the mood for a simple and effective coffee and cake break, then the Epiphany Café is a wonderful choice. With a large selection, you can get a drink or a bite to eat from -between just £3-£5.
This is another harbourside rest stop, so make sure you pop on in as you're strolling round at SB8 1PX.
Perhaps you're staying overnight in Bristol or maybe just want to squeeze the most into your trip, but either way, there are plenty of cheap and cheerful breakfast spots you can hit to kick start your day.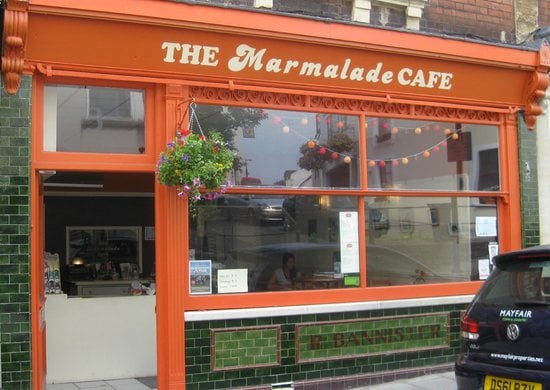 Pop by anytime in the day sure, but I highly recommend The Marmalade Café for breakfast. You're looking at roughly £3-£8 a meal – a great deal. There are a variety of options suitable for all sorts of dietary requirements.
This is a dog friendly spot, great if you fancy bringing your furry friend along. You can find The Marmalade Café at BS8 2UF, 1.2 miles from the Clifton Suspension Bridge.
The Crepe and Coffee Cabin
If you're starting your day at the harbourside, grabbing breakfast at The Crepe and Coffee Cabin is a great choice. At just £2-£3 a head, you can enjoy your crepe breakfast at a treat of a price. Track down The Crepe and Coffee Cabin at BS1 4QA.
Sotiris Specialist in Greek Pastries and Pies Specialty Coffees
Whilst I recommend visiting for a Greek or Mediterranean breakfast, Sotiris Specialist is a great spot for lunch too; you can find a range of dietary requirements catered to here. This is another gem to be found on the harbourside at BA1 5LJ.
A truly great brunch can be had at Café Kino, although they don't open until 10:00am, it is worth holding off on breakfast until then and having their full English Breakfast – a real British start to your day. You can find Café Kino at BS1 3RU.
Bristol Porridge Project are able to make a bland breakfast staple into an exciting meal you'll look forwards to eating. My personal favourite order is the Crazy Clifton Combo, where your porridge will be topped with dates, cacao, cranberries, hazelnut, apple and cinnamon all for just £4. They use all fresh ingredients and you can choose from a broad selection of their toppings; their bowls are between £3 and £5.
You can hunt down the Bristol Porridge Project on the harbourside at BS1 3RJ.
Whether you're looking for a light bite midday, or a more substantial lunch to keep you all fuelled up, we have plenty of choices for you to pick from, with a wide variety of flavours and foods there's bound to be something to take your fancy.
This is a great choice for either a light lunch or even just a quick snack. The Toast Room is still a café style, but it is a lovely spot for a meal. Prices range from £3-£7. Track down The Toast Room at BS3 4HH.
If you're searching for a burger, head to The Hobgoblin. With generous portion sizes, this is a much more substantial lunch, with typical pub grub to fuel your day. Head on over to BS7 8AS.
Pieminister's brill pies are their speciality (but is there really any surprise there?) at between £7 and £15 each. You can track down three Pieministers in Bristol – Stokes Croft, St Nick's Market or Broad Quay.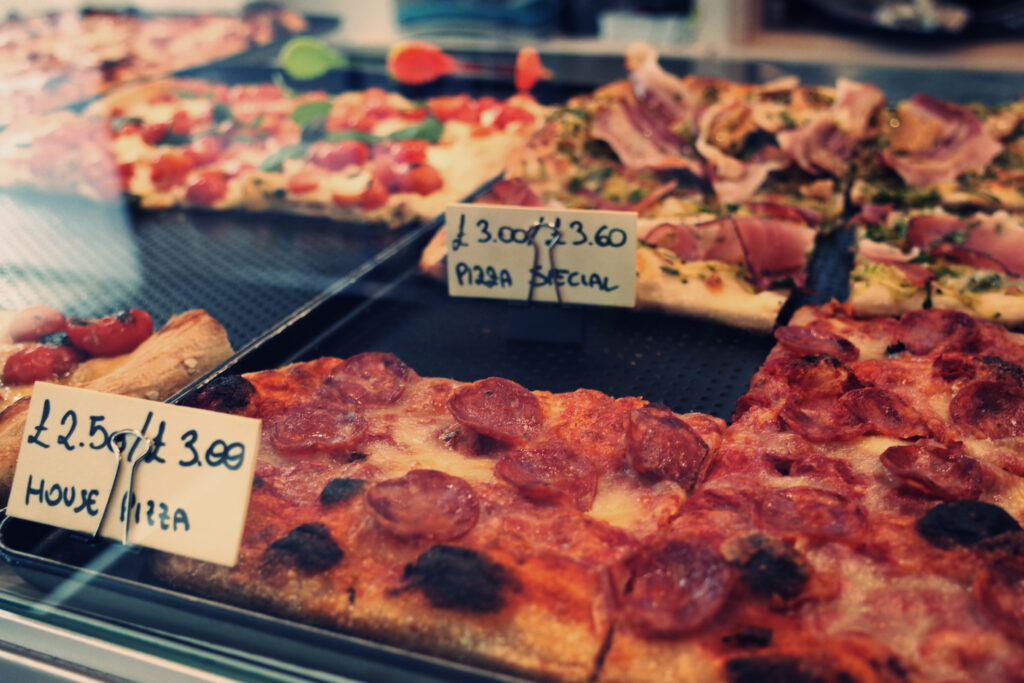 If Italian food is up your street then Taste of Napoli is definitely for you, there is a café like atmosphere, but you'll find plenty of lunch time choices. Track down Taste Of Napoli at BS1 3BB.
Chilli Daddy is most known for their salads and noodles, all items under £5. Whilst they are open in the evening, I think this is a great midday choice to keep you going. You can find Chilli Daddy at BS1 1RA.
This is a fantastic lunch time option, and whilst you're waiting on your food, or as you're eating, you can dive into a board game. Pick a meal, pick a drink, pick a game. Here you're looking at a £4-£9 price range. To get on playing, head up to Chance and Counters board game café/ bar at BS1 5BS.
Tuk Tuck advertise themselves as selling Asian Fusion food, with a focus on Japanese and Korean dishes, ranging from £5 to £8. If this sounds like a good change of pace from the burgers and sandwiches, then head on over to BS1 1EE.
The Mouse Pub is your traditional, good ol' British pub – great for a Sunday roast. Visit at BS9 4AA. It is relatively close to the Clifton Suspension Bridge, 2.7 miles away.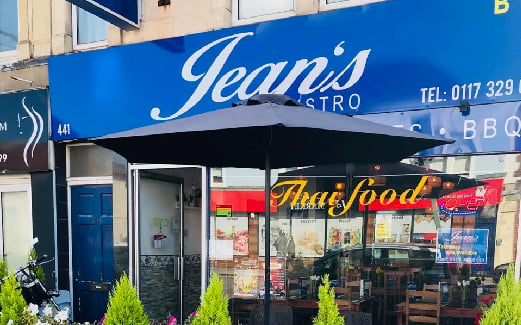 Jean's Bistro is a great spot for Tai food. I recommend checking out the Papaya Salad if you swing by. Try it for yourself at BS7 8TZ.
Eatchu sell Japanese and Asian street food. Catch them at lunch time though, as their opening hours are 12:00-2:00pm most days. For £5 to £10, you can select either a meat meal, veggie choice or opt for 'build a meal'. You can find Eatchu at BS1 1JQ.
At Eat a Pitta, you'll find Mediterranean and Middle Eastern food for great value at just £2 – £6. Check it out at BS7 8AD.
At Sophie's Café and Pub, you can find Polish and European style food for just £3 to £10. There certainly is a homecooked, wholesome family feeling to Sophie's, and the atmosphere is only helped by the live music on Saturday nights. Give it a whirl at BS2 8PS.
For Hungarian and European dishes, head to the Budapest Café at BS8 2HS, just one mile away from the Clifton Suspension Bridge. This is a great spot for breakfast and brunch too, as they open at 9:30 am.
The Bromley Tea Room is a homely café, tearoom style facility, with the British classics available. Check it out at BS16 6NH.
Basil&Co is a wonderful choice for either breakfast or lunch, serving Italian street food. Track it down to BS1 6JG for a tasty meal.
After a long day out, it can always be tempting to hit a drive thru on the way home or stop at the service stations if you've come from further afield. But it's great to remember that Bristol has a number of great options for an evening meal that aren't going to break the bank, and we guarantee it'll be much tastier.
Baba Ganoush Kitchen – Jerusalem Falafel
If you're looking for some healthy options whilst you're eating out, Baba Ganoush Kitchen is a great place to visit. For just £2 – £8, you can choose from a range of Lebanese, Mediterranean and Middle Eastern styles. Head over to BS2 9JJ to see for yourself.
If you want something quick and tasty to wrap up your day, I definitely recommend Indian Fast Food. There are options to either eat in or take away and their opening hours are 5:00pm – 12:00am – a great choice if it's getting late, stop by at BS6 5QU, before you scoot on home.
A classic British, harbourside choice of meal is of course fish and chips. Satisfy those cravings between just £6 to £9 at Farrow's Fish and Chips at BS4 2AG. Cheap as chips!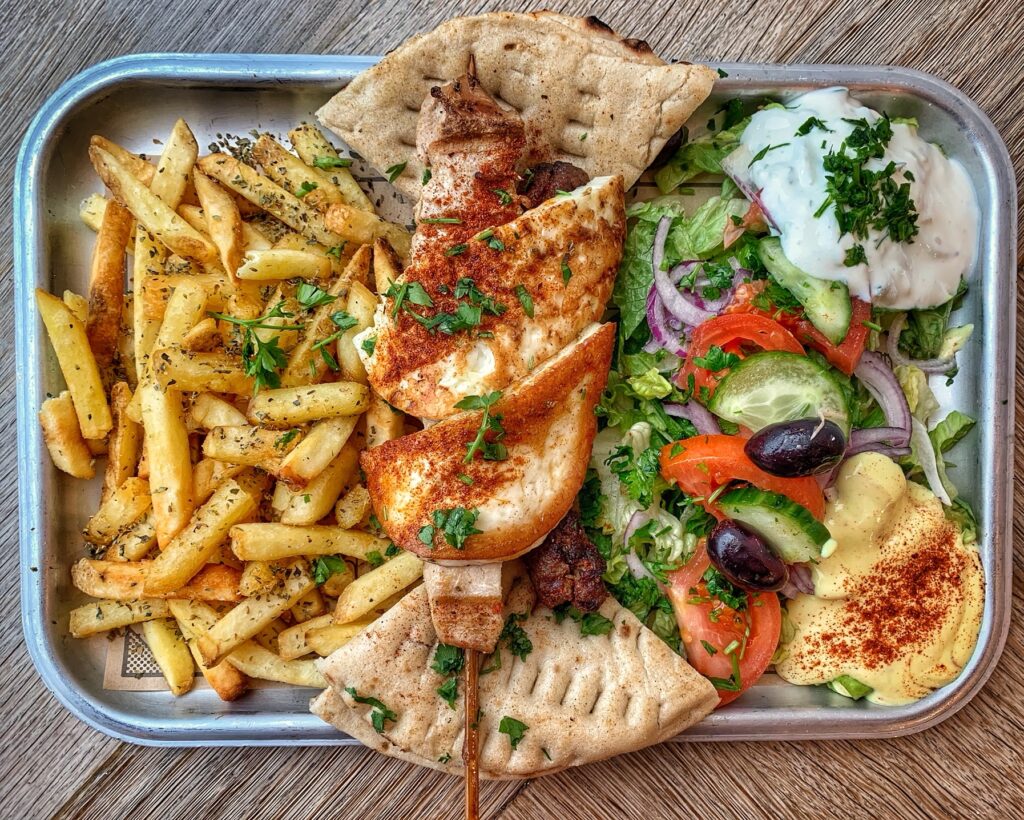 The Athenian serves Greek and Mediterranean healthy fast food, either to eat in or take away, from £5 to £10. When ordering you have the option for your meal to come in a wrap, in a box, or 'naked', served with a Greek Salad. Track it down to the harbourside at BS1 6UD.
Wok to Walk is open from 11:00 am until 2:30am, so stop by for a bite at any point throughout the day, though I personally think it is fab for an evening meal. If Chinese food sounds up your street, it is worth checking out.
Prices range from £3 to £25, so it can add up and get pricey if you have a large party, but cheap options certainly are available. Find Wok to Walk at BS2 5NH.
This is a great tapas restaurant. You can order to take out and have a drink whilst you wait, or dine inside, either way, you're guaranteed a great meal. You can head to Desi Indian Tapas at BS4 2AX.
Another bar/ pub for those of us who love the to see a traditional pub grub menu. Head on over to The Railway Tavern to check it out at BS16 3SG.
Jolly Fryer sees your classic fish and chips shop meet an excellent burger. Try it out at BS7 0QH.
Papa Grill sells Middle Eastern and Arabic dishes. They don't open until 15:00, but they're great for a late lunch or an evening meal. Find Papa Grill at BS3 1BH.
It's always good to have a few chip shops on hand, and Sea Pearl Fish and Chips is a great addition to your list. They have generous portions for their low prices. Hunt them down to BS3 4HB.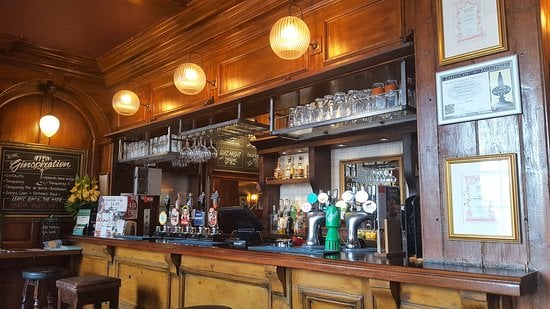 The Shakespeare Tavern is another classic British pub – and who's more British than Shakespeare! This is a pub to swing by to grab something to eat; you can find them at BS1 4QD.
31Food Blog is quite a small place and describe themselves as selling American British food – so you can expect to find a top-notch burger. With great prices from just £3 to £10, it is definitely worth checking out at BS1 3QY.
Hickory Pig is a barbeque restaurant, perfect for an early evening meal, as they do close at 6:00pm, with prices ranging from just £5 to £10. Stop by at BS1 5UR, on the harbourside.
Rita's Takeaway sells Turkish fast food, and, as in the name, is a takeaway restaurant rather than eat in. This is perfect if you're on the go or want to grab something delicious to eat on your way home. Find Rita's Take-away at BS1 3RJ.
The Beijing Cooking Pot sells Chinese and Asian food from £5-£15, with plenty of vegetarian and vegan options available. To give it a try, head on over to BS1 5BG.
Now that's a wrap! With so many great places to eat with reasonable prices, you don't have to worry about that bargain day trip racking up hidden costs. Whether tasting foods from different cultures makes your day that much better, or you'd rather stick to the British classics, there is an option to suit truly anyone (no matter how picky your group is). So, like I said, leave the packed lunch at home, there are plenty of cheap places to eat in Bristol.
And if you're looking to save even more cash on your trip to Bristol, why not check out our guide to the top 10 best things to do in Bristol for FREE: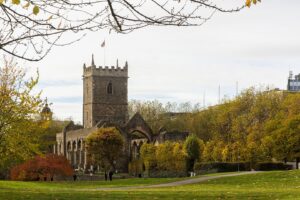 Things To Do
Our top 10 best things to do in Bristol without spending a single penny.
Read More »