Whether it's a big juicy burger with fries, a thick milkshake, or something slow-cooked on the BBQ, American food is not only delicious but excellent value. Notorious for their generous portions and putting taste first, American restaurants offer the best bang for your buck when it comes to eating out. If triple footlongs, 'slaw, and all things fried sounds up your alley then you'll want to check out the variety of American restaurants that Bristol has to offer.
The Best American Restaurants in Bristol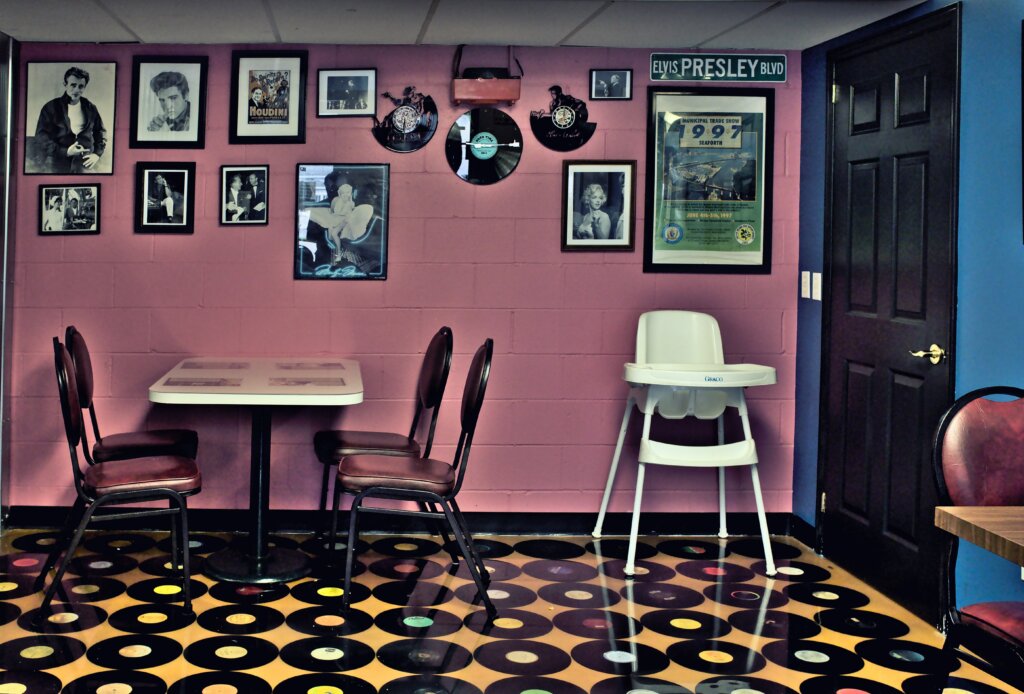 Found overlooking the historic Floating Harbour, you'll find Three Brothers Burgers. Offering a variety of hamburgers, Three Brothers has gained a reputation for delivering the ultimate American fast food experience. Situated along the busy Welsh Back, you'll find plenty of seating inside and out with a lively atmosphere among the festoon lighting and nearby bars.
On offer, you'll find craft beers, milkshakes, and 12 burgers all inspired by different American states. You've got the buttermilk fried chicken burger for those who want a taste of the south. For those who like a challenge, there's the Triple Bro, a stack of 3 burgers layered with bacon and cheese served with fries. As well as more exotic offerings such as Chicken Katsu, there are also delicious plant-based options.
The restaurant is as laid back as its American roots and is perfect for popping in after some shopping or before a night out to grab a bite to eat. No need to dress up here, come as you are. Prices are cheap, and the music is rocking. 
Sunk a little below street level on the popular Whiteladies Road, The Burger Joint is another restaurant that specializes in delicious stacks.
Opening its doors in 2009, The Burger Joint has a wide selection of gourmet-style burgers without losing its American feel. To many Bristolians, The Burger Joint has come to represent a blend of value with quality, with the restaurant winning several awards over its history. Whether you choose to sit outside on the picturesque terrace or inside among the American-style decor, you're guaranteed delicious food in a fun and friendly atmosphere.
Setting itself apart is the ability to build your own burger. Choose your bun, whether it be a rich brioche or a tasty Italian herb, select a burger, and load it with your toppings. True to its name, The Burger Joint has a tonne of patties to choose from including prime beef, chicken, even venison, and boar. And for the vegan and plant-based contingent, there's an impressively wide selection of alternatives, including faux meats and vegetable burgers.
While specializing in burgers, The Burger Joint offers the complete American experience, with nachos, cheesy garlic bread, BBQ wings, chilli cheese fries, and more to munch on while waiting for your main.
With ingredients sourced locally as much as possible, you're guaranteed a fresh and tasty burger.
Straddling the wonderful line between fast food joint and bar is the Hub Box, also located on Whiteladies Road. Nestled amongst the hairdressers and shops, the Hub Box is hard not to miss with its iconic black front and bold red and blue artwork. Alongside its food offerings, the Hub Box has a large selection of drinks, including some creative cocktails.
The Hub Box prides itself on knowing exactly where its meat comes from, sourcing it directly from the Cornwall and Devon border. The beef is aged for 21 days and uses only selected cuts. While the theme is American, the ingredients are 100% British.
And the care in producing its burgers shows, with the restaurant in the top 100 in Bristol, rubbing shoulders with French cuisine and fine dining experiences. Here though, you'll find classic but perfectly cooked burgers with some slight twists to keep things interesting. The Cornish Blue, for example, introduces blue cheese, while the Brie B King is a chicken burger dripping in delicious brie cheese. As always, veggie and vegan options are available, with no effort spared to make them as delicious as their meat counterparts.
One of the stars of Hub Box's menu is its selection of skin-on fries. Made daily in-house from Cornish potatoes, these fries are not your ordinary fare. Instead, you can expect them to be "garnished" with cheese, buttermilk-fried chicken, chilli, and more.
Serving up a healthy dose of nostalgia and geekery along with delicious food is Atomic Burger. Located along the busy Gloucester Road, Atomic Burger is easy to spot with its iconic Pac-Man sign letting you know you're about to feel right at home if pop culture is your thing. The decor will bring back memories of your childhood with vintage toys, pokemon cards, classic VHS tapes, and posters everywhere. Come for the food, stay to reminisce.
Despite the whimsy, Atomic Burger takes its food seriously. They use only the highest quality locally-sourced meat, with each patty made by hand every day, cooking for to order using a secret recipe.
On the menu, you'll find your standard chicken wings, hot dogs, nachos, and cheeseburger. But for the more adventurous, Atomic Burger offers some slightly different takes, including The Audrey, which is a burger with a fried egg, bacon, and onion rings. Or what about The Johnny B Bad, a combination of BBQ onions, USA cheese, has browns, cajun sauce, and bacon.
As well as plenty of plant-based options, Atomic Burger also lets you build your own burger, with three toppings and a side included.
TGI Friday's (Cabot Circus)
Perfectly situated for those doing a spot of shopping, TGI Fridays at Bristol's impressive Cabot Circus mall. Starting life in New York in 1965, TGI Fridays has come to be recognized as, perhaps, the most well-known American restaurant chain in the UK. As with all TGI's, Cabot Circus' is adorned with classic mood lighting, memorabilia, and the classic propellor above the bar. Keep your eye open for the dollar bill taped to the propellor blade, a good luck tradition that each chain adheres to. Cabot Circus' TGI is located perfectly for a pre or post-movie meal or to fuel up during a shopping trip.
As well as the massive selection of burgers, nachos, and hotdogs, you can also find other American staples such as braized T-bone steaks and chicken wings, glazed and tossed in hot sauce. The menu also has a BBQ selection of slow-roasted ribs marinated in sticky sauce or TGI's legendary glaze.
At TGI's however, it's not only the mains that stand out. The desserts are also notoriously delicious, with some classic indulgent American tastes. There's the Chocolate Fudge Fixation for the chocolate lovers and New York Cheesecake for a slice of the vanilla goodness and whipped cream. A customer favourite is the S'Mores, with Biscoff biscuit topped with melty marshmallow and crumbled chocolate. Delicious!
If you like your food slow-cooked, smokey, and sticky, then you'll want to head on down to Bare Grills Smokehouse, where you can find one of Bristol's best BBQ experiences.
Located right in the heart of Bristol, Bare Grills has a relatively unassuming front standing next to the large purple nightclub next door. But don't let appearances deceive you. Enter Bare Grills, and you'll be transported to the American south, with log cabin decor where the BBQ is king. The kitchen is open, allowing patrons to not only see their food being cooked but also to smell it being grilled and smoked.
Typically delicious as much as it is filling, Bare Grills has a menu that is sure to satisfy everyone. Ribs and steak are king, served with sauces, glazes, and dirty fries. Bare Grills uses imported smokers and charcoal grills alongside local suppliers to provide a truly authentic smokehouse taste with ingredients found in and surrounding the Bristol area.
Bare Grills is also famous for its food challenge, which has beaten all but one so far. The enormous meal consists of an entire rack of ribs, brisket wings, pulled pork, smoked sausages, an entire burger, corn on the cob, onion rings, slaw, and dirty bacon fries. Those able to polish off the meal in 60 minutes or less pay zilch.
With almost everything covered in the traditional sticky glaze, get ready to get your hands dirty!
When it comes to American food, Bristol shines. And as well as these fantastic restaurants, there's still plenty of other restaurant experiences to be found when out exploring this fantastic city.