Dog Friendly Restaurants Bristol
Having spent the last several months in lockdown, you've probably grown dependent on your furry friend's companionship, so it's only natural you'd want to take them everywhere going forward. That's where we come in. We've hunted down the best dog friendly restaurants in Bristol to make sure you're free to experience incredible food, a pint or three and some of the best beer gardens the city has to offer, all with your pooch right there with you.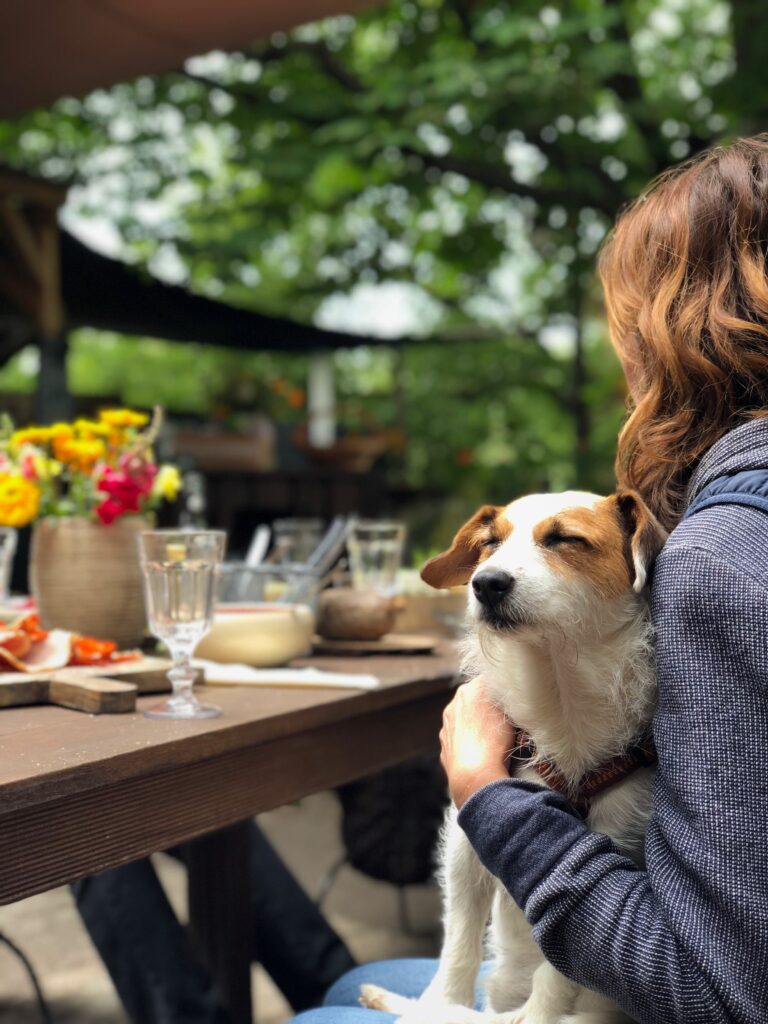 Before you check out our picks for the best dog friendly restaurants:
You may also like:
The best dog friendly restaurants
https://thelazydogbristol.com/
It's all in the name with The Lazy Dog. Clearly pup friendly, this modern pub went as far as to host their own talent competition last year, inviting all four-legged friends to take part before crowning one 'Best Dog'. As much as they love dogs, dogs will love spending their time in the spacious beer garden – and so will you – it's the perfect space to soak in some rays or enjoy crisp autumn evenings.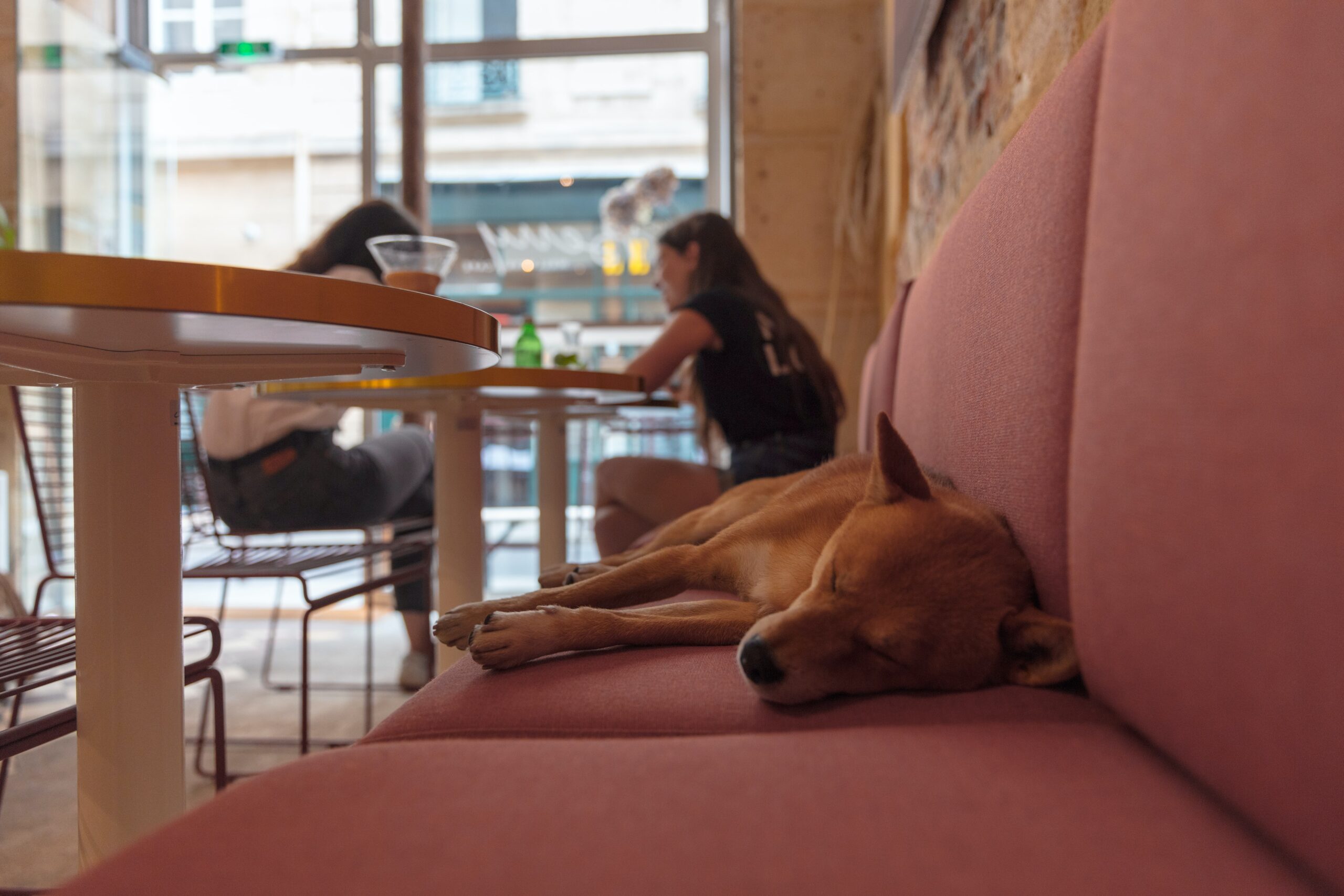 When you're not spending your time in the beer garden – though perfectly equipped for wetter weather too – you can venture inside to find yourself surrounded by warm timber, deep green walls and a particularly special marble bar that might feel very sophisticated if it wasn't for the relaxed atmosphere. When eateries aim for an industrial look, it can come across cold, but not here and especially not with the warm service.
With a focus on quality produce, The Lazy Dog cooks seasonally and boasts a menu that's inclusive of vegetarian and vegan options. Winner of the 'Best Food Pub' at the Bristol Good Food Awards 2016, they seem to lean into healthier options like asparagus, broad bean, grilled courgette, feta and quinoa salad, whilst still serving crowd-pleasers like burgers, chicken wings and fish and chips.
At The Orchard Inn, they love dogs so much, they have their own hashtag and their Instagram is brimming with pictures of doggos that'll make you say "aw", but that's not their only selling point. As winner of the "Pub of the Year" Bristol Prestige Awards in 2020 and winner of the "Best Bar/Pub" Crumbs Awards 2019, there seems to be a theme.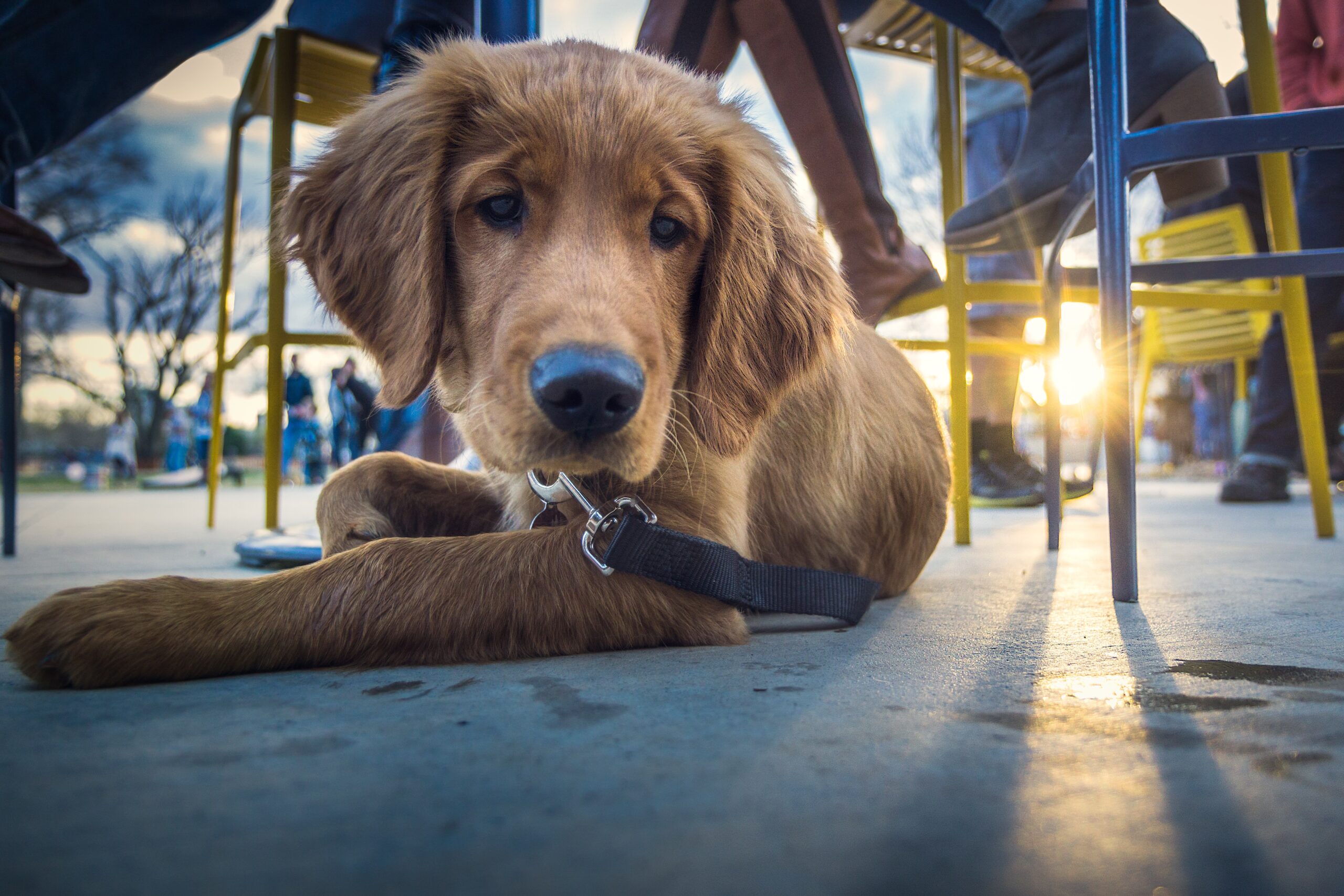 Clearly the pub to beat, The Orchard Inn sits pretty on the corner of Spike Island near the marina and features the deep green of the exterior inside as well. With a cosy atmosphere, friendly staff and dogs roaming around, it doesn't get much better than that. Except it does. The Orchard Inn always stock over twenty still ciders and perries from farmhouse makers across the country, as well as real ales, served straight from the cask. There's also an allocation of guest ales that change from week to week.
Keeping the menu simple, they provide fresh sandwiches made with locally sourced ingredients, as well as pies, samoosas and loads of other bar snacks that can be enjoyed on plush bench seating or at a table near the fireplace.
The belief that "pubs can be so much more than places to eat" seems ingrained in everything The Inn On The Green does and it starts with creating a homely retreat. Whilst the pitched ceiling creates a touch of elegance, everything from the wooden beams to the pendants, fireplace and brick oozes comfort and charm. Even moving outside, surrounded by flowerbeds, things feel very relaxed, making it easy to let time slip by with a couple of pints and your dog tucked away at your feet.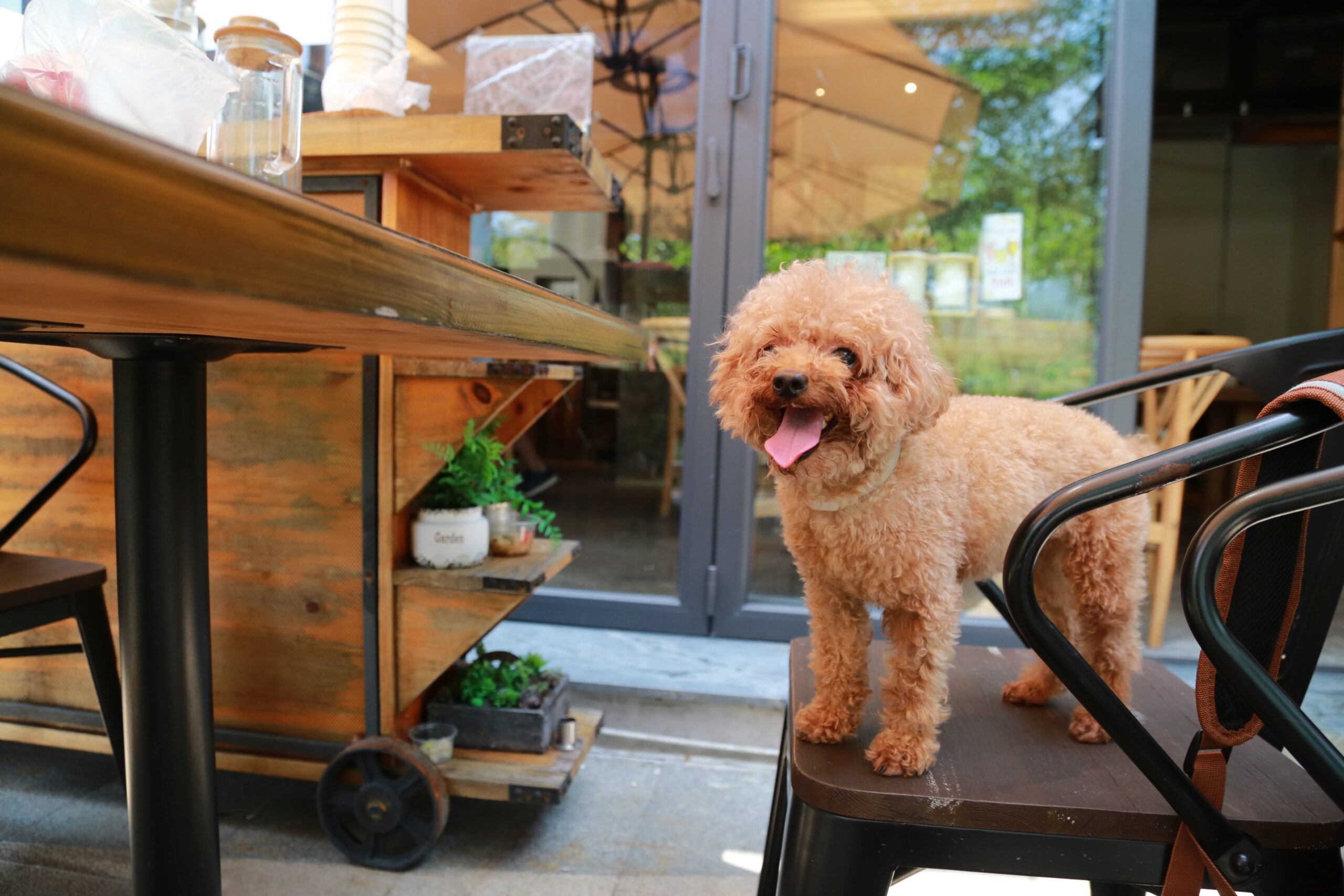 With steak night, burger night, pie night and gorgeous Sunday roasts to choose from, the hardest thing here would be resisting the urge to visit The Inn On The Green more than once a week. Maybe taking advantage of their Thirdsday offer – taking 30% off the bill when dining with three people on Thursdays – would make you feel less guilty about a second or third visit.
This is a beautiful and friendly local with a touch of country pub who also has an adorable "bar" set up outside for pouring water for your pooch from the 'beer taps'. Talk about going above and beyond to make it one of the best dog friendly restaurants in Bristol.
https://thespottedcowbristol.com/
As The Bristol Lifestyle Award winner for 'Best Pub' in 2017, The Spotted Cow have legendary roasts that include beef, chicken, lamb, fish, pork and vegetarian options. In addition to having a very inclusive menu, the team also changes it daily to include bold and interesting recipes, making use of the freshest seasonal produce.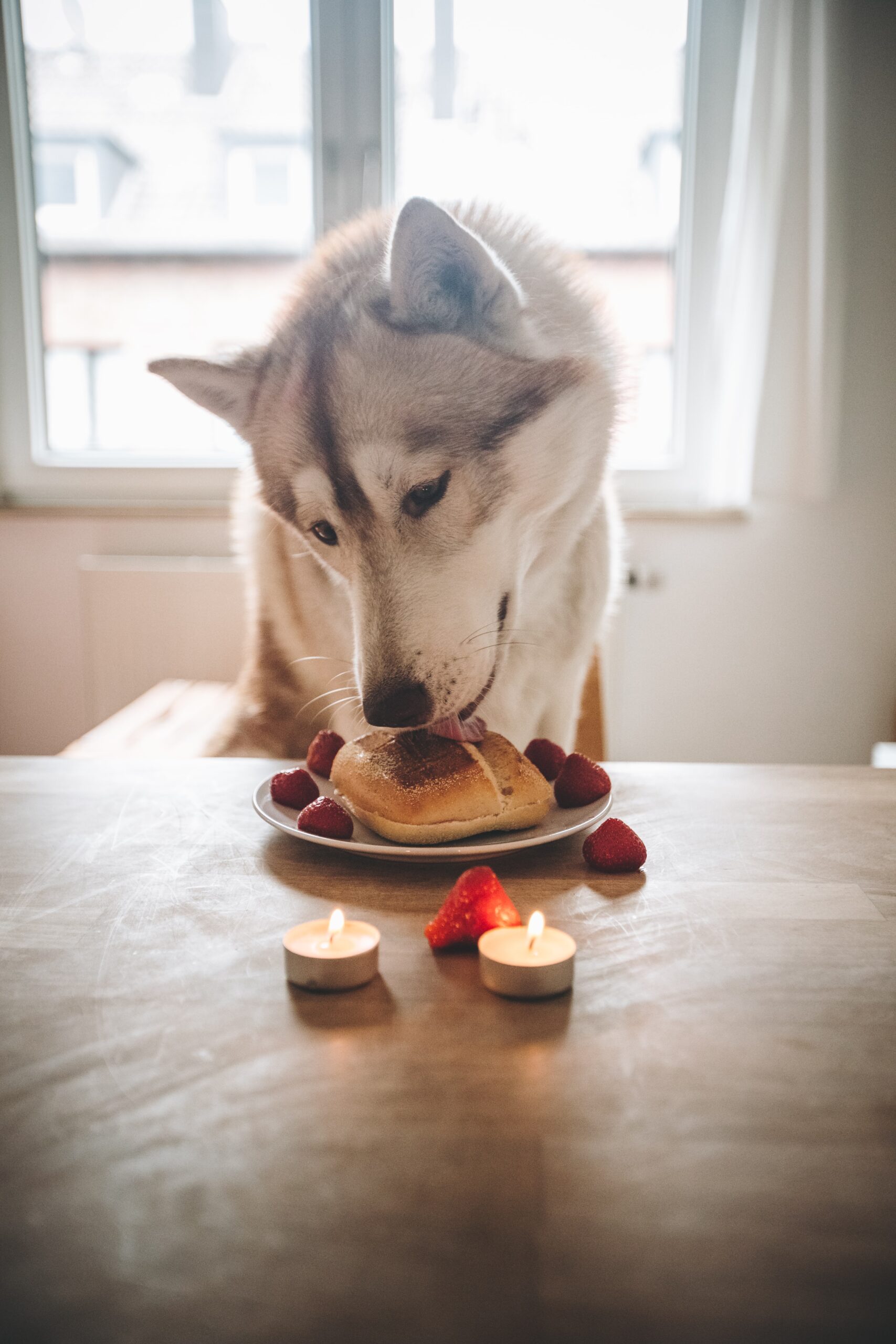 The sophistication that goes into creating a dish that includes hickory hot smoked salmon, horseradish mousse, pumpernickel and crispy quails egg, is the same elegance that's influenced the interior here. Minimal and clean, but without being clinical, this is a beautiful modern space that's retained the charm of it's two-hundred-year heritage.
The garden area is lush and well maintained with a laid back layout that feels more like a mates backyard, and that level of comfort is exactly what you want from your local. At the moment, with the marquee and fairy lights, it feels like even more of an escape, allowing you to breathe in the crisp autumn air from under the safety of a cover.
In addition to their Monday night rock 'n roll quiz, they also have Jazz and Blues Sundays that your pooch might enjoy howling along to.
With thirty-one taps, the Small Bar's focus is on beer and the interior reflects that by putting all the focus on the bar and letting the other furnishings take a back seat. Trendy, but still rustic and cosy, this boozer isn't quite as small as you expect given the name, but it is meant to be more of a nod to their ethos; "a platform to showcase the best of the independents".
Apart from being a purveyor of products made by the little guys, Small Bar also handed over the keys to their kitchen to Wing's Diner, who've been working from there for the last two years. They provide great bar food, including Korean fried chicken burgers, chicken dirty fries and chicken rice bowls, as well as great veg and vegan options.
The Small Bar might take their beer seriously, serving their beer in 1/3rd, half pint and 2/3rd glasses to encourage people to try as many of the selection they have on offer and to avoid beer going warm and flat, but the atmosphere remains fun and laid back.
With great service, top class food and an educational approach to beer – the staff having a great insight into what they're selling – this is a must-visit for you and your dog.
http://www.volunteertavern.co.uk/
This old 17th century pub might be located in the heart of Bristol, but it's been tucked far enough away behind a wall and plenty of beautiful trees to feel removed from the hustle from the city centre. Those are the very trees you'll catch a glimpse of when you're relaxing in the beer garden with your dog.
One of our favourite things about the Volunteer – or Volley as it's known by the regulars – is how their kitchen works. Inviting various pop ups for kitchen takeovers, the Volley is constantly evolving and appealing to different styles of cuisine from around the globe. In the past, they've had the likes of Hummusapiens, Hoba Kebab, A-JO, Le Boeuf & Lobster, The Plumed Serpent, and more, run service from their kitchen. This not only brings in a different clientele whilst simultaneously keeping things interesting for the regulars, but it also offers vendors a chance to get their food to the masses.
If you'd like to bring your own food along, that's okay, too. Already very versatile with their food offering, they also do a mean roast on Sundays. With friendliness in heaps and resident dogs on site, this quaint pub has heaps of personality and a lovely warmth to it.
https://butcombe.com/the-cottage-inn-bristol/
From the harbourside terrace, The Cottage Inn has a lovely view of the water, but a stunning location isn't the only thing they have going for them. Dating back to 1868 when it was used by merchants for storing Baltic timber, the pub has kept it's Victorian charm which means the interior benefits from details such as rich, blue sunken paneling and aged wooden beams, making it just as special inside as it is out.
The traditional-with-a-twist menu is no exception to the magic of The Cottage Inn with plenty to be desired, including their gorgeous, towering Sunday roasts, fish and chips and burgers. If you're wondering where the 'twist' comes in, try the grilled mackerel, herby mash, watercress and fennel salad, salsa verde and burnt lemon on for size or taste the difference after the kitchen elevates the humble brownie with a dollop of tahini.
Cooking seasonally means the menu changes often, but as proven by the fact that they've won The Publican 'Best Food Offering' award in 2018 and 19, it's safe to assume it's always as delicious. To boot, their award-winning Butcombe craft beer will complement any meal or serve you well after a long walk with the dog.
https://theshakespearebristol.co.uk/
Established in 1903, but rumoured to be a hundred years older than that, The Shakespeare has a rich history. Standing proudly on the corner of Lower Redland Road, the beauty of this pub goes far deeper than its Victorian facade. Inside you'll find the homeyness of leather sofas, red brick and arches mixing in with the modern touch of the pendants and well placed art pieces to give it even more depth, character and a slightly more contemporary feel.
But the decor isn't the only thing comforting at The Shakespeare; the menu includes everything from stacked burgers to perfectly battered fish, golden chicken pies, indulgent sticky toffee puddings, brownies, as well as slightly trendier vegetarian dishes. The crowning achievement, however, has to be their leaning tower of roast, which is, in and of itself, a piece of art that should get the credit it deserves.
Even though all of The Shakespeare is dog-friendly, your pooch might enjoy the rear courtyard best. With ample space for them to stretch out in the afternoon sun whilst you enjoy bar snacks and one of the local ales on tap, this is one to put on the list.
https://almatavernandtheatre.co.uk/
As one of Bristol's best known pubs, Alma Tavern is home not only to locals, but also tourists who are drawn by the intimate theatre that sits within this traditional pub. Renowned for a mix of local and national theatre group productions, it's a unique drawing point and a wonderful initiative for aspiring playwrights to showcase their work. With the arts close to their heart, The Alma, as it has come to be known, also puts on live music events.
As if that wasn't reason enough to fall in love with this humble establishment, The Alma has a pretty expansive and inclusive menu that's sure to please the fussiest of eaters within your group. With pizza, burgers, pub classics and various roasts available, they focus on seasonal plates and some of their recent autumn creations include a roasted pumpkin, squash, bean casserole packed full of warming spices and braised shoulder of lamb with textures of cauliflower (beetroot pickled, roasted and curried purée), herb and pomegranate cous-cous, pickled giroles and a spiced lamb jus.
The Alma's love of art can be seen in the styling of their plates, so if you're looking for an Instagrammable meal, look no further and since their face lift in 2012, the deep blue, gold and wood of the interior will make for a pretty picture too.
https://www.theflyerbristol.co.uk/
With a gorgeous outdoor space, The Flyer is a welcome retreat when you're looking for one of the best dog friendly restaurants in Bristol. The sheer size of it is reason enough to visit, but if you need another, add the homely interior and great food to the list.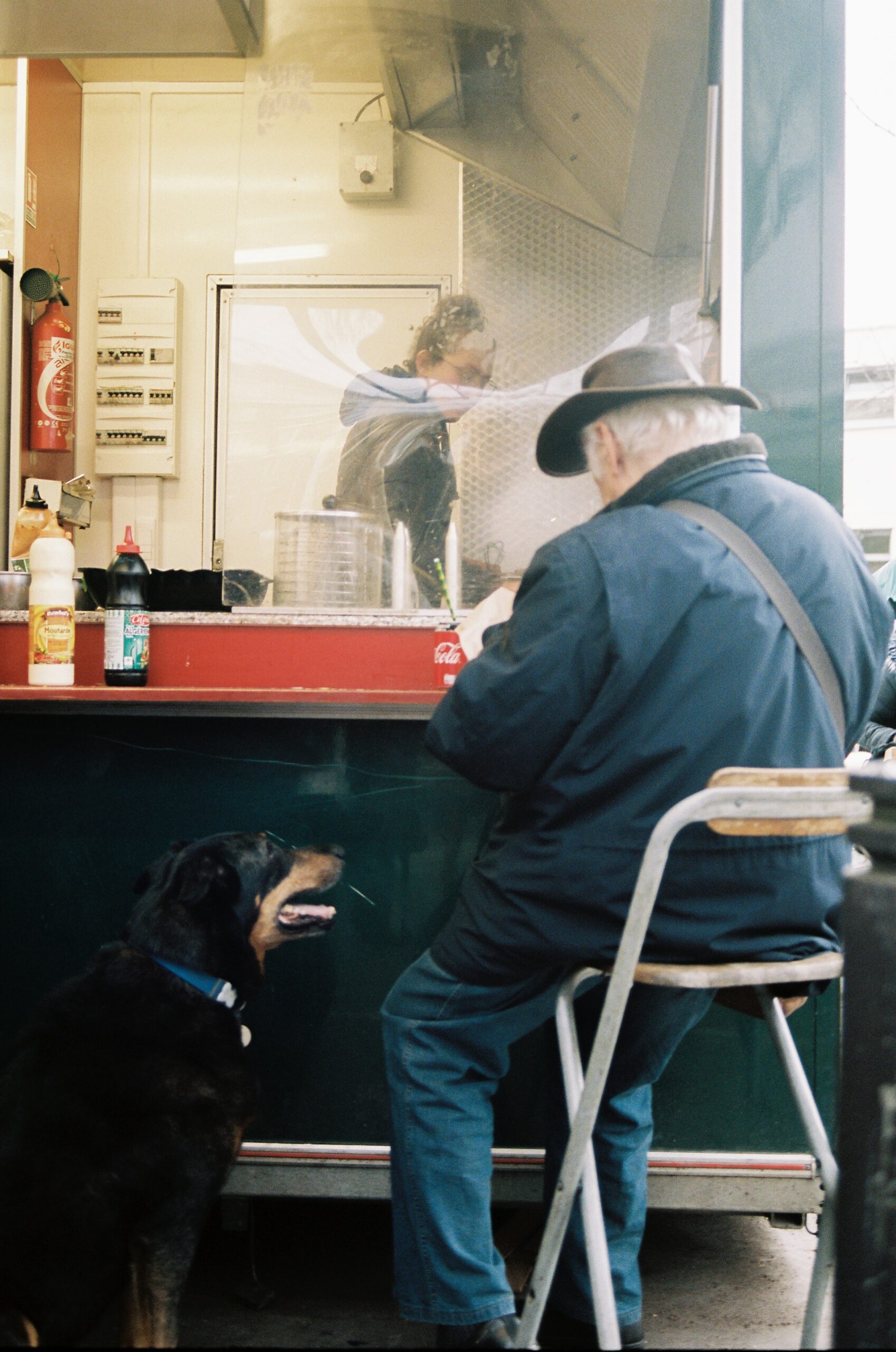 Food wise, you'll find everything from chicken wings and southern fried chicken to all things vegetarian, dirty fries, pub grub, roasts and salads at various food counters to satiate every appetite. To accompany any one of these dishes, they offer a variety of craft beers and pale ales on tap alongside an extensive drinks menu.
But you can't enjoy any of it without a comfortable place to rest your feet and at The Flyer, they can certainly accommodate. The diner style booths are plush and surrounded by plenty of interesting elements including pops of bright colour, open brick walls, neon signs and string lights that carry on into the huge space outside.
Having earned bragging rights for the biggest beer garden, The Flyer has really optimised the space with a wooden trellis, a mural and a mix of rattan and wood accents.
Enjoy your dog friendly meal
As you can see there are plenty of options for you and your most favourite pup to go and grab a bite to eat in Bristol.
And after your meal you may need a place to rest, so why not check out our guide for the best dog friendly hotels in Bristol.
Accommodation
Find the best dog-friendly hotels to stay with your pooch in Bristol.
Read More »