Gluten-Free Restaurants in Bristol
Food, glorious food… except when it isn't. Finding a restaurant to cater to your dietary requirements can be a massive pain, but we're going to be taking you 'around the world' with different types of cuisine and five great options for the best gluten free restaurants in Bristol. 
Fish and chips at Salt & Malt
Starting on home turf, we couldn't in good conscience skip a trip out for a chippy. Salt & Malt – started by Josh Eggleton, the chef behind the Michelin-starred Pony & Trap – recently opened its second location following the success of the first. 
With the first set on the bank of the Chew Valley Lake, they serve a knockout gluten free menu with a view of the Somerset Hills whilst the second restaurant sits within Bristol's historic harbourside, looking out onto the floating harbour, boats and steam trains. While the Chew Valley restaurant takes pride in the lush scenery of rolling hills and greenery, Wapping Wharf maximises appeal by taking full advantage of the trendy location. Regenerated, the Wharf has repurposed shipping containers by turning them into kitchen spaces with gorgeous outdoor seating completing this new, bustling food hub. The combination of the metal containers and warm wooden tables create an industrial look that's in sharp contrast to the homely feel of their Chew Valley stone bungalow with barn-style wooden beams and clean, white decor. 
Recognising the importance of fish and chips as a British staple, Eggleton took a tried and tested favourite and made it with locally sourced and sustainably fished produce. To sweeten the deal, he also created a menu that's gluten free across the board without compromising on the taste. Having created one of the best batters in Bristol, the kitchens are serving delicious, gluten-friendly grub. It hasn't gone unnoticed either, the Chew Valley site was shortlisted for the 'Best Fish & Chip Restaurant of the Year' in the Fish & Chips Awards in 2018 and won the 2016 Bristol Good Food Awards for the 'Best Fish & Chips'. 
Speaking of the menu, it's filled with classics like large cod or haddock accompanied by chips, crushed peas, tartare sauce and lemon, but will please vegetarian diners with battered halloumi, chips and tomato chilli jam. The small plates showcase a more cheffy touch with items like blowtorched sardines with roasted chilli mayo, salted turnip, pickled red onion and dill oil or sand sole, sherry butter cockles and burnt lime all dressed beautifully on the plate. 
Whatever your choice of main, there are gorgeous desert options including apple fritters and a salt & malt panna cotta on the Wharf or Sticky Toffee and golden Guernsey ice cream in Chew Valley – all gluten free, too so everyone is able to get stuck in. 
Regardless of where you choose to go, Salt & Malt is serving simple well. Expect beautiful food, great drinks, friendly service with gluten-free and veggie options; and if that's not enough, they're dog-friendly too. A great all-rounder that's worth a visit.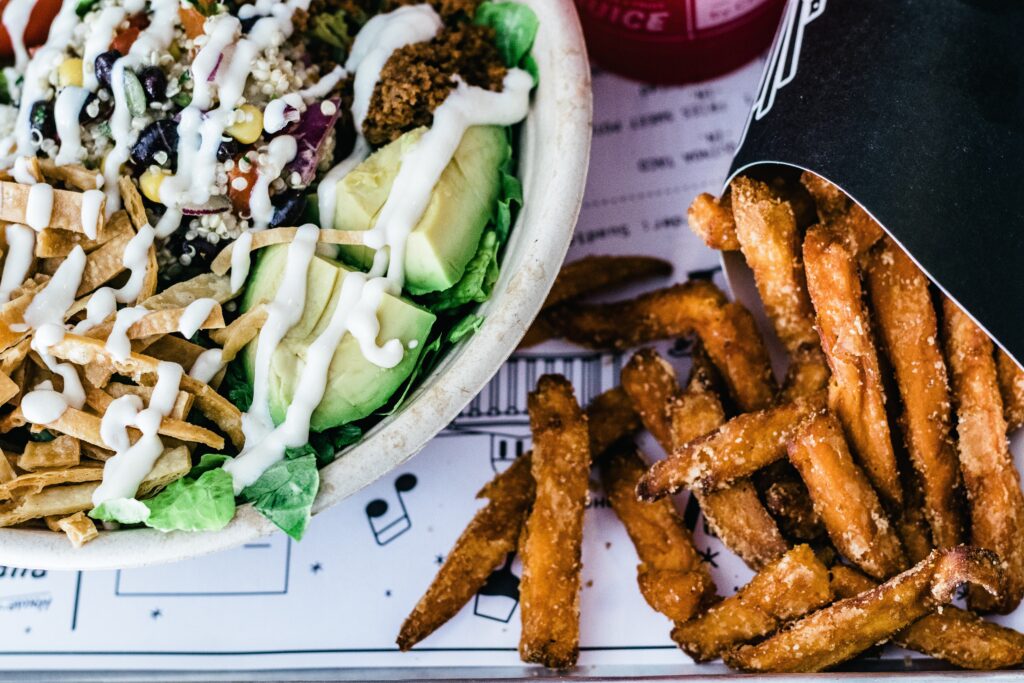 Pizza at The Bristol Stable
Another great spot on the harbourside is The Bristol Stable where you can stop off for delicious pizzas. Having stripped the building back to its original glory, this industrial space benefits from brick walls, metal support beams and a terracotta floor that despite being minimal still manages to exude warmth; a possible result of the open plan kitchen that spans almost the entire length of floorspace, the friendly staff or more likely a combination of the two. 
From that kitchen, hands work on producing your pizza for a freshly made sourdough base with prime locally sourced toppings. It's their approach to creating everything from scratch to a high finish that puts them a step above the rest when it comes to a top notch slice. Watching the chefs working on your order is also a pretty nice touch and adds a bit of intimacy to the very relaxed atmosphere of The Bristol Stable. 
Completely free from preservatives, the pizzas are organic, the kitchen team relying instead on the quality of the ingredients for a burst of flavour in everything from a Margherita to a side of rosemary and thyme potato wedges and salads. 
Toppings are classic with a twist. The Hawaiian Five-Oh for example adds a shot of crushed red chilli to the well-known combination of smoked ham, mushrooms and mozzarella. Other delicious recipes include the Sriracha State of Mind for spice lovers who'll enjoy sriracha chicken, honey roasted onions, fresh green chilli, mozzarella and topped with sriracha mayo or The Blazing Jack for vegan diners who can expect their pizza to be topped with rapscallion BBQ jackfruit with roasted peppers, caramelised onion and vegan mozzarella, finished with jalapeños and butterbean aioli. Of course the great thing about them all, is the option to swap the base for a gluten free option at no extra cost. 
Another great thing about this establishment is it's connection to Dorset Mind who they list as a fundamental part of their identity since joining forces over three years ago. Raising funds, the total tally as of the end of last year stood at a whopping £31 000 and they have no intention of slowing down as they continue in their pursuit to destigmatize mental health issues. 
With pure intentions, great food and a welcoming spirit that's very much community focussed, The Bristol Stable is undoubtedly one of the best gluten free restaurants in Bristol
Already in it's eleventh year, The Cowshed opened back in 2009 with a focus on serving great food in a relaxed environment and they've stayed the course ever since. The man behind the ethos, Adam Denton, noted he wanted the addition of a restaurant where he was able to combine an "informal setting with an emphasis on quality, local produce" into the already thriving food scene of his hometown and so The Cowshed was born in a store on Whiteladies Road. Fitting that the front looks like a butchers shop, albeit a little more posh. From outside, the large windows give you a glimpse of the warm light spilling onto exposed brick walls; rustic and inviting.
Denton's business model was sparked by his childhood visits to his grandfather's farm and it's that respectful relationship with farmers that egged him on to work exclusively with like-minded suppliers who share his traditional values of simple, honest food. Two years after establishing The Cowshed, he opened Ruby and White butchers next door so that they were able to meet their quota of the steak dinners that were proving very popular in the restaurant, so you already know going in that the suppliers quality matches the high standards of the restaurant serving. 
And on offer is every type of steak you can ever imagine; sirloin and rump, tomahawk to share between two diners, and of course the steak on stone option. This will allow you to cook your steak exactly how you like it by using a hot stone that's actually a lava rock heated to 420° – delicious and interactive. All steak meals are served with a choice of hand cut chips, beef dripping fries or sweet potato fries, all gluten free. 
Because they're open all day, there's so much more to discover on their menu. Breakfast includes gluten free options like oak smoked scottish salmon with scrambled eggs, lemon and capers, smashed avocado and poached egg on rye, and minute sirloin steak, fried eggs and roasted vine tomatoes. Lunch offers the Cowshed Beef Burger, seasonal risotto or soup of the day. 
Additionally, they also serve a Sunday lunch and brunch with bottomless fizz. The Cowshed's main focus might be on meat, but they've proven that if kept simple enough, they can excel at everything –  just like Adam Denton planned.
Set in a beautiful Victorian building on the corner of Clare Street, Dhamaka's eclectic interior can be seen through arched, fairy-lit windows as it beckons you in. Vibrant throughout, the brightly coloured chairs perfectly complement the Indian inspired doodles that function as a beautiful wall mural, illuminated by the atmospheric pendants.
And if the setting alone isn't enough to transport you to India, the food certainly will. Focussed on showcasing Indian street food, Dhamaka cooks beautiful plates and nibbles with the aim of creating a sharing experience, much like tapas. This includes delicious gluten free options like onion bhajiyas, poppadoms served with dips, chicken tikka, lamb kebabs, tandoori paneer tikka (indian cottage cheese marinated in the classical tandoori marination and char grilled with onions), butter chicken, fish curry, vegan kofta curry and more. 
The menu also incorporates curry classics like chicken korma, madras and lamb rogan josh, but it's the Indo Chinese street food that's really interesting. By combining flavours from India with that of chinese cuisine – most contributed to Nepalese chefs – they've created finger licking dishes like soya garlic chicken, crispy fried chicken with garlic sauce and curry leaves and cauliflower coated in soya garlic Manchurian sauce. To finish, you can expect cardamom rice pudding topped with an almond nougatine that's also gluten free and vegan/vegetarian friendly.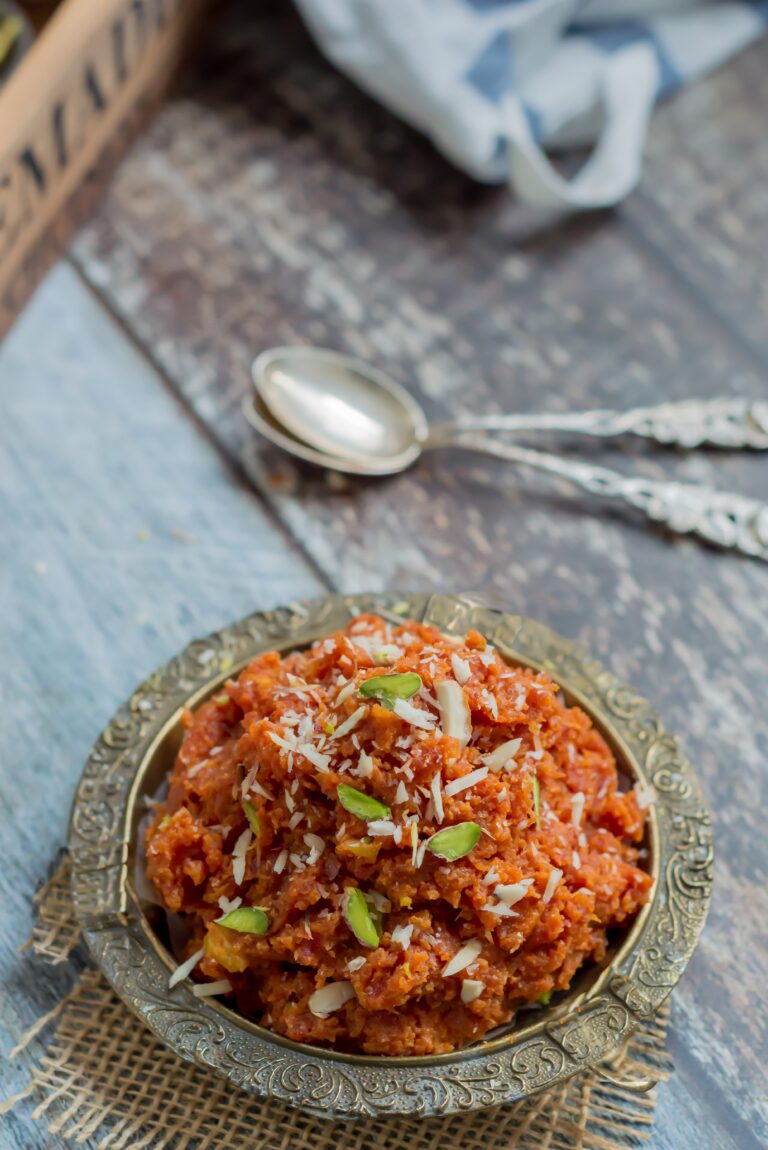 And what would a meal out be without sides? At Dhamaka they have everything from Mushroom Rice to Raitha (a yoghurt with cucumber, crushed cumin, rock salt and fresh mint), Bombay Aloo (diced potatoes cooked in tomato sauce), chips and Tadka Dal (lentils tempered with cumin and mustard seeds). There's also a huge variety of naan, including garlic, peshwari, butter and cheese and chilli. 
Conceptualised by Vinay Reddy as a restaurant where diners would feel as though they're actually taking a trip around India to enjoy butter chicken in Delhi or kebabs in Lucknow, he recruited Jyotirmoy Patra who was trained under Michelin-starred chef Atul Kochar to deliver his vision onto a plate. Together, the pair's impressive credentials have seen Dhamaka thrive as they combine great cooking with an authentic menu, a laid back atmosphere and friendly service. Dhamaka is neither a curry house or a fine dining Indian restaurant, but they incorporate a little of both, put their spin on it and the result is street food enjoyed in a casual dining environment.
Sri Lankan at The Coconut Tree
With six locations across the country, including two in Bristol,  The Coconut Tree is an expanding empire that's bringing the taste of Sri Lanka to the UK. 
The invitation to The Coconut Tree lies in the combination of rich colour and bold white lettering on every storefront. It's simple but trendy, softened up by the addition of a friendly, little palm tree in the logo and most sites seem to incorporate tuk-tuks into the decor which adds an element of fun. Very little changes when you get inside; raw wooden tables and stools, paper mache ceilings, industrial pendants, graffiti, exposed brick, novelty elephant cocktail glasses and so many other elements that add to the experience without being kitsch. 
As for the food – because let's face it, that's why you're really here – The Coconut Tree's menu is gluten free across the board and features pumpkin cooked in coconut cream, curry leaves and mustard seeds, polenta battered button mushrooms with spicy caramelised onions, and fried cheese cubes mixed in lightly spiced sticky sauce. There are also gorgeous sambols, fried brinjals with coriander and onions, various curries and other sharing plates to give you the full Sri Lankan street food experience. If you're an indecisive diner, they do also offer an option for £20 which will get you a collection of nibbles, including some of their favourite dishes.
What started as five friends from Croydon looking for a place to call home turned into the first Coconut Tree location in Cheltenham and quickly snowballed from there. Now the team have accumulated numerous accolades including The Observer 'Best Value Eats', 'Glos Best Restaurant Bar' in Gloucestershire 2018, The Cheltenham Awards 2018  for 'Best Bar & Restaurant', 'Best New Bristol Business' in the Bristol Life Awards 2019/20 and a five star review from top food critic, Jay Rayner who said, "It's easy to see why it's succeeded. There is a raucous, rough-edged enthusiasm to the food, all of which comes at great speed in white and blue prison-style enamelware."
Rayner also went on to commend the restaurant for their atmosphere and price tag, saying "the Coconut Tree manages that rare trick of being totally laid-back and completely on point at the same time. It also happens to tell a terrific story about Sri Lanka; one that comes with a small bill to finish. That's a perfect happy ending."
So you don't just have to take our word for it, head on over to The Coconut Tree to experience one of the best gluten free restaurants in Bristol.