The Best Breakfast in Bristol
We're often told that breakfast is the most important meal of the day, and a good, filling breakfast has been shown to increase not only your energy throughout the day but your memory and concentration. Whether you're looking for something quick and easy to enjoy on the go or a relaxing sit-down meal, Bristol is home to a number of fantastic breakfast spots. Here are ten of our favourites for you to check out the next time you're looking for a delicious breakfast in the city. 
The Toast Room on East Street in Bedminster opened after husband and wife team, John and Kate Cassettari, travelled Europe and noticed the one food they could find in almost every country was toast. These dishes were simple yet delicious and served in small, bustling shops that often felt like they were the heart of the community. These shops felt unlike anything they could find in the UK. Once they'd returned to Bristol, John and Kate decided what the city was missing was an eatery like the ones they'd found all around Europe, and the Toast Room was born. Today, the Toast Room offers a variety of toasts, including avocado toast and chorizo and poached egg on toast.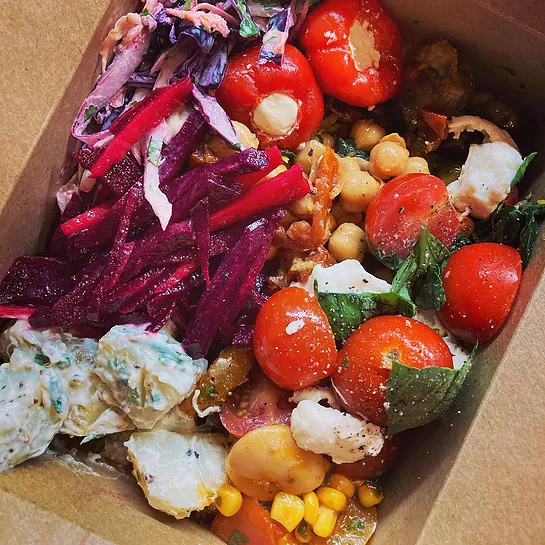 All of their toast uses sourdough bread made by the Bristol Loaf, and they also have gluten-free bread available. If toast isn't your thing, they also have toasties, hash and baked goods, as well as snack and salad boxes which are available after 11:30 am. The Toast Room has an online shop where customers can buy loaves of bread and pastries for local Bristol delivery or collection. Nearly all the ingredients they use in their dishes come from less than 50 miles away, and they're incredibly passionate about supporting other small and local businesses.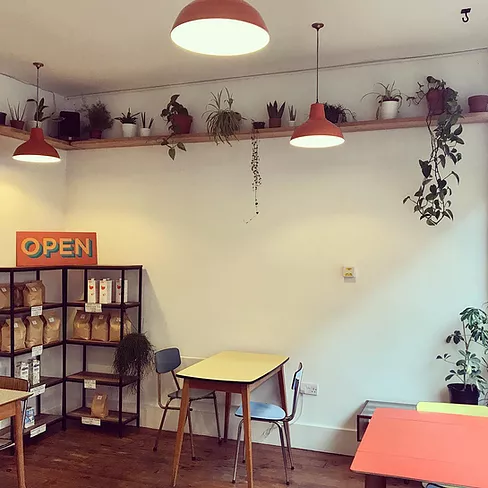 A tiny building right off the Prince Street Bridge, it'd be incredibly easy to walk right by the Crepe and Coffee Cabin, which is one of the best coffee and breakfast spots in the city. The shop was founded in 2012 by two coffee-loving friends Raymon and Nigel. After a night out, the duo decided to try their hand at entrepreneurship and determined if they built a business based on their love for great coffee and food, they would be successful. Their menu features a wide range of both sweet and savoury crepes, including classics like lemon and sugar, Nutella and banana or ham and cheese, as well as more unique options such as crushed Maltesers with chocolate sauce and cheese, chicken, jalapenos and Piri Piri sauce.

Crepes can easily be taken on the go or enjoyed at one of their outdoor tables overlooking the water. As their name says, the cabin also offers customers a wide selection of high-quality coffees. Whatever you end up getting, you can't beat enjoying breakfast right on the water, watching the boats and people out and about.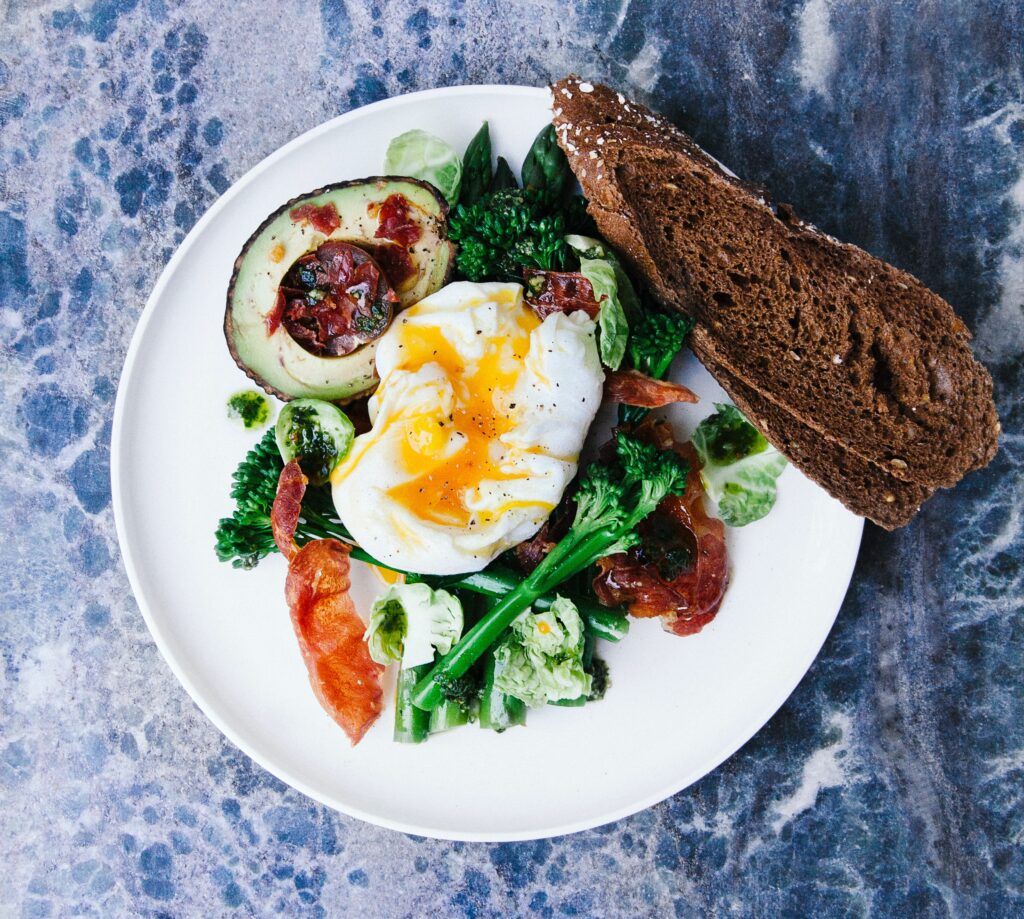 Named one of the 25 Best Bakeries in the UK by the Sunday Times, you can't beat breakfast and pastries at Pinkmans Bakery on Park Street. The bakery was co-founded in 2015 by Steven Whibley, a seasoned industry professional who had previously worked with Gail's Bakery and Le Pain Quotidien. They quickly became famous for their sourdough bread which is made in house as well as their other delicious baked goods. The sourdough is used in a number of their delicious breakfast dishes, like eggs on toast and avocado toast. They also have breakfast bowls, and sweet options such as custard dipped brioche and blueberry. If you're in the mood for a really sweet breakfast or an after breakfast treat, try one of Pinkmans' famous sour-dough-nuts.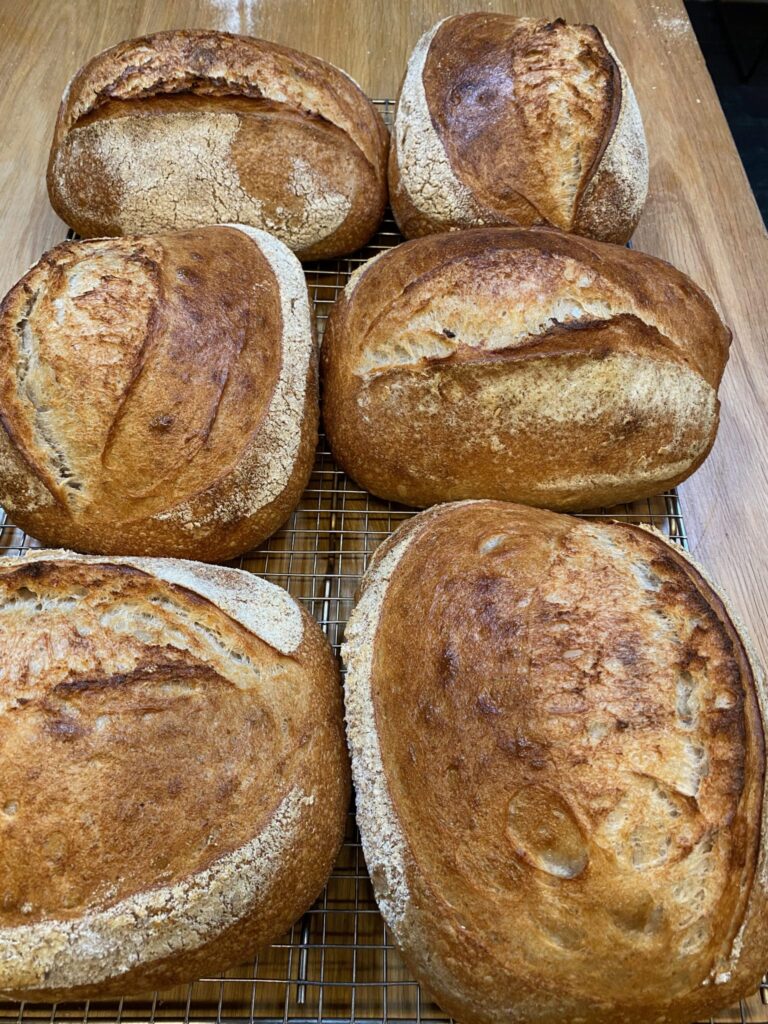 The doughnuts are hand-rolled and fried in the shop before being filled with pastry creams and garnished. They come in all different flavours and combinations like chocolate pecan brownie, honeycomb mousse and vanilla cream and raspberry jam, as well as vegan and seasonal flavours. Pinkmans also has a number of options for vegan and gluten-free customers. Breakfast is served until noon on weekdays and 2 pm on Saturdays and Sundays.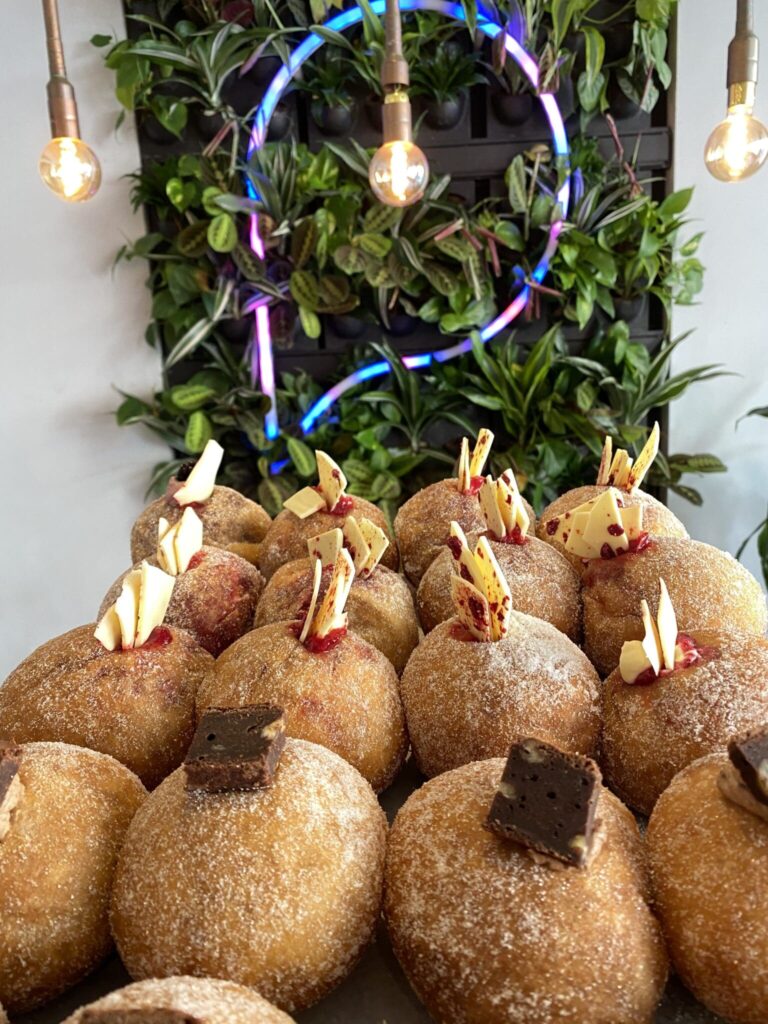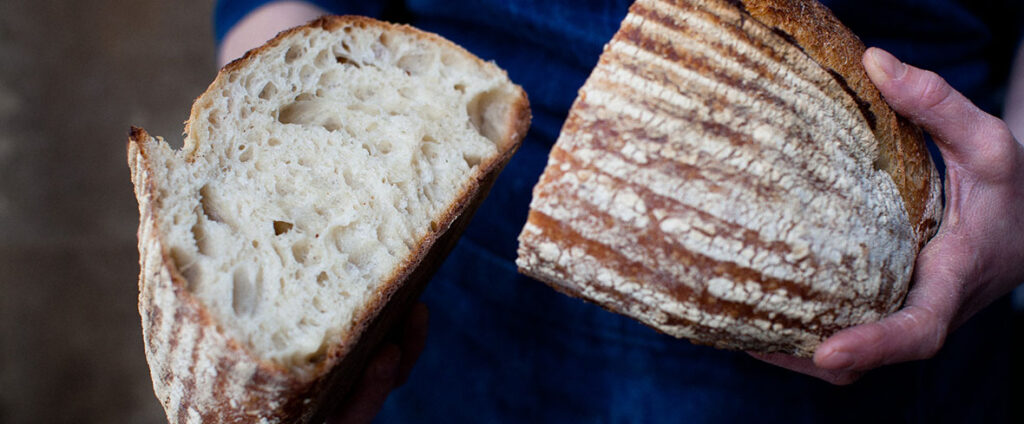 Tucked away in one of the large Victorian railway arches of the historic Temple Meads station, Hart's Bakery is one of Bristol's most well-known bakeries and the perfect spot to grab a quick breakfast on your way to the office or a day out in the city. The bakery first opened in 2012 and quickly made a name for itself in Bristol and the surrounding areas for both its sourdough bread. Over time it's also become known for its rotation of pastries and high-quality coffees and has become an incredibly popular spot with professionals at lunchtime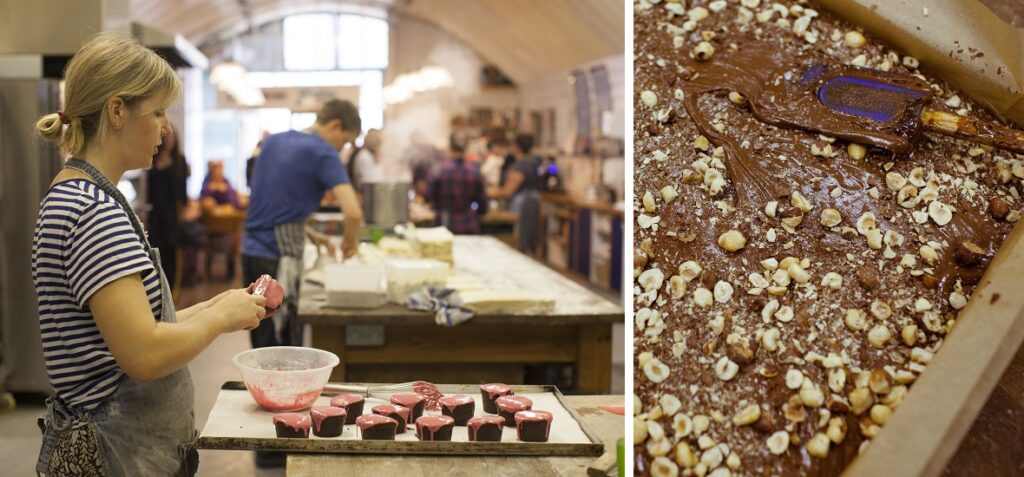 Hart's offers a wide variety of pastries and baked goods like sausage rolls, pasties, tarts, filled croissants and pies. The menu changes daily, but no matter what's available, it will definitely be delicious. The bakery is open Tuesday to Saturday from 7:30 am to 3 pm, and their team of talented bakers work during the day to ensure fresh products hit the shelves throughout the day. If you choose to enjoy your breakfast at one of their tables, you can watch the bakers hard at work while enjoying your coffee and pastry. This set up also means you can watch food as it comes out of the oven to make sure whatever you choose is the freshest option.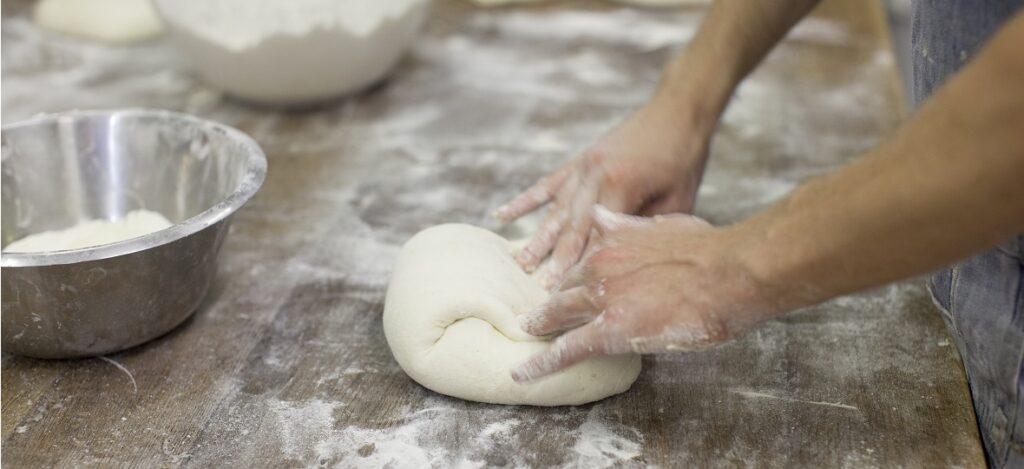 A plant-filled oasis in the bustling neighbourhood of Stokes Croft, the Crafty Egg is a quaint café serving up some of the best breakfasts in the city. During the pandemic, they also began selling plants and now offer one of the best indoor plant selections in Bristol in addition to serving delicious breakfast and brunch seven days a week.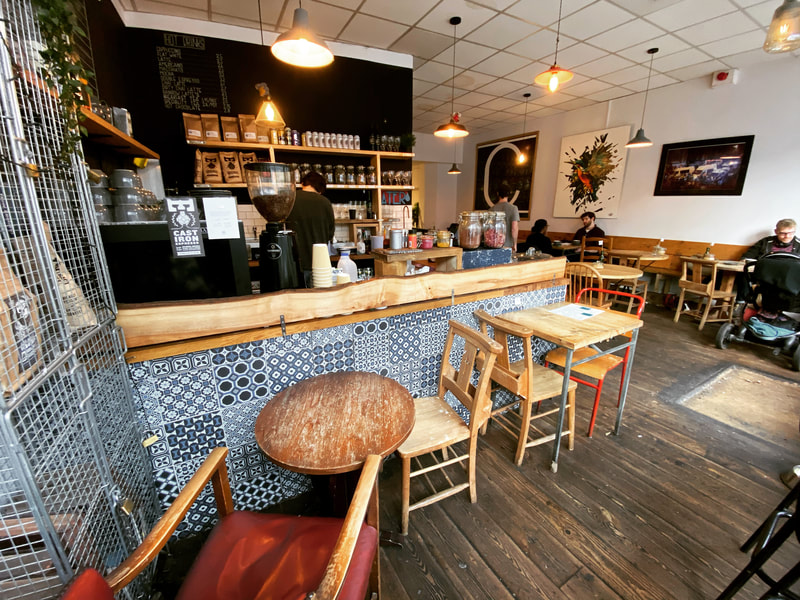 The Crafty Egg's menu features items like baked eggs served with salsa and a toasted pitta, bagels topped with bacon, egg and cheese, full English breakfasts, pancakes, eggy bread, avocado toast, smoked salmon and potato hash, and more.  Everything is made in house and with the freshest ingredients possible so you can feel good about what you order.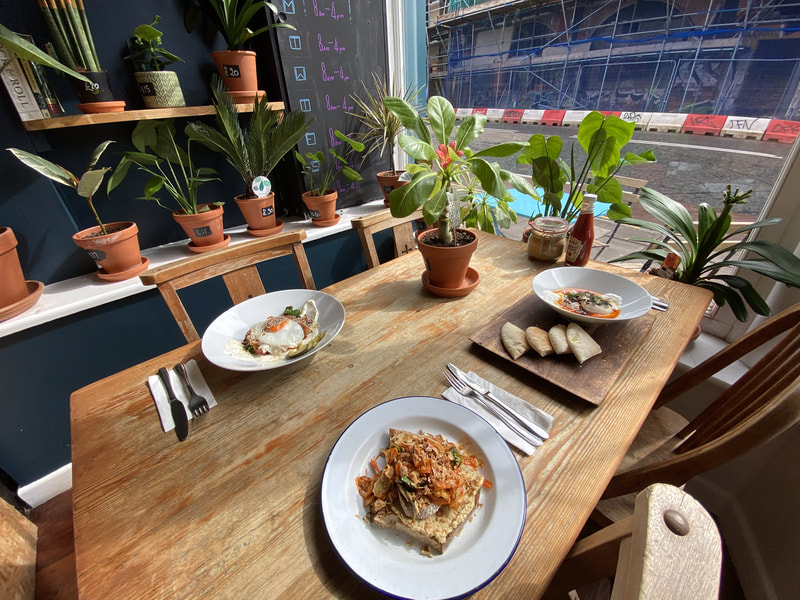 Open daily from 9 am to 7 pm, the Bristolian Café and Bistro offers delicious breakfasts and lunches made from the highest-quality local free-range ingredients. They also have a number of vegan and vegetarian options, so anyone should be able to find something they like on the menu. For breakfast, they have their popular classic Bristolian breakfast, which includes two free-range fried eggs, toast, free-range Cumberland sausages, beans, free-range bacon, spinach, tomatoes and fried potatoes
There are also vegan and vegetarian versions of the Bristolian breakfast, which include veggie sausages, tofu scramble, and grilled halloumi, as well as the classic elements like beans, tomatoes, and potatoes. The menu also includes lighter dishes like eggs Florentine and eggs benedict as well as muesli and tostadas tomato. The café is conveniently located on Picton Street, not far from Stokes Croft, making it both incredibly convenient but off the beaten path enough that it isn't always packed. They have a front garden with outdoor seating, which is the perfect spot to people watch as you enjoy a nice meal as well as enjoy the warmer weather.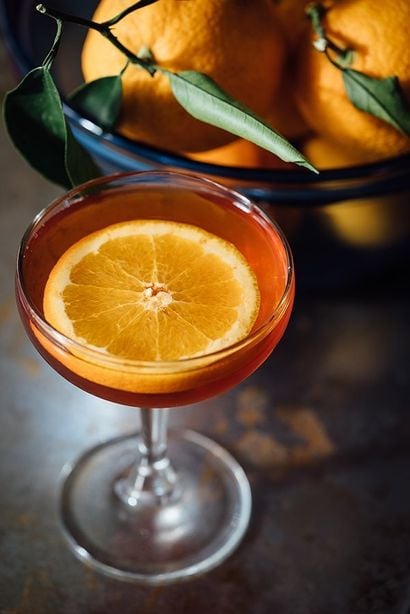 If you're looking to try something other than the traditional British breakfast or pastry, look no further than Sotiris Bakery on Park Row. As a young boy growing up in Greece, owner Sotiris learned all his family recipes and once he moved to Bristol wanted to share those recipes with the world. Many of his Greek pastries and pies use filo dough which is made using flour, water, and some oil, much like the doughs that Ancient Egyptians and Romans used in their pies.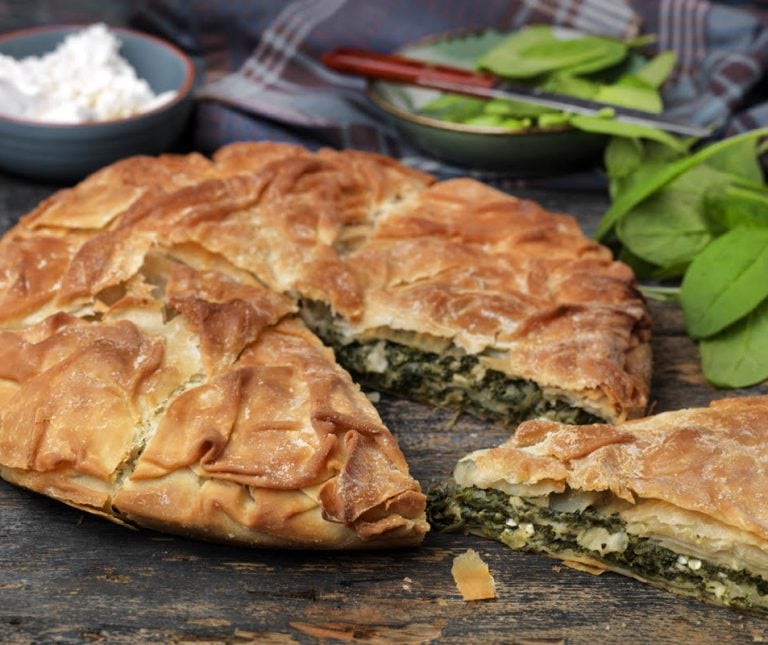 Sotiris uses his traditional family recipes and methods that have been passed down for generations to make everything the bakery serves freshly on site. Visitors are transported to Sotiris' grandma's café on the side of a cobbled road in Greece from the minute they step inside. Sotiris Bakery is open seven days a week, from 10 am to 6 pm Monday through Saturday, and 11 am to 5 pm on Sundays. Customers can choose from savoury dishes like spinach pie, ham and cheese pie or a Greek sausage and bacon roll or opt for a sweeter breakfast with one of Sotiris' biscuits, baklava or lemon pie. Whatever you choose will pair perfectly with one of their traditional Greek coffees. Sotiris Bakery has all the favourite Greek coffees like Frappes, Freddo cappuccinos, Freddo espressos and more.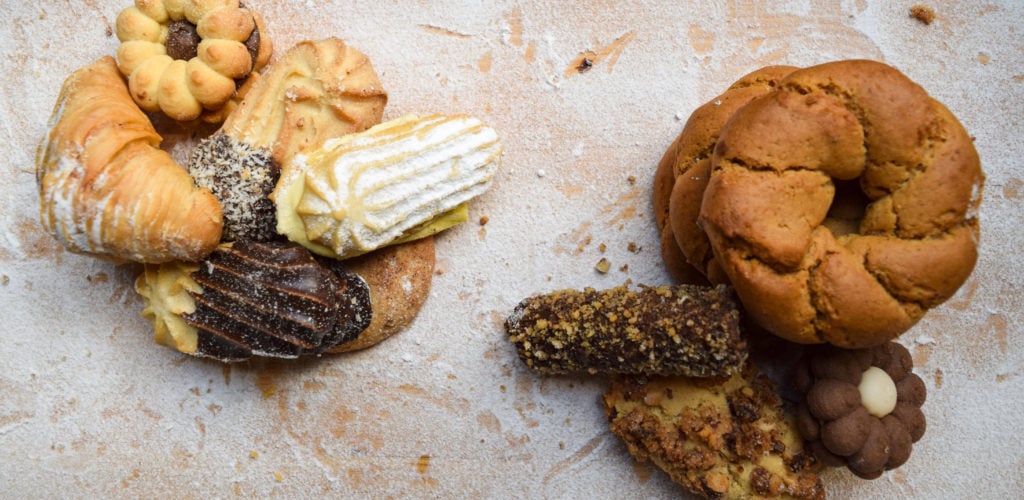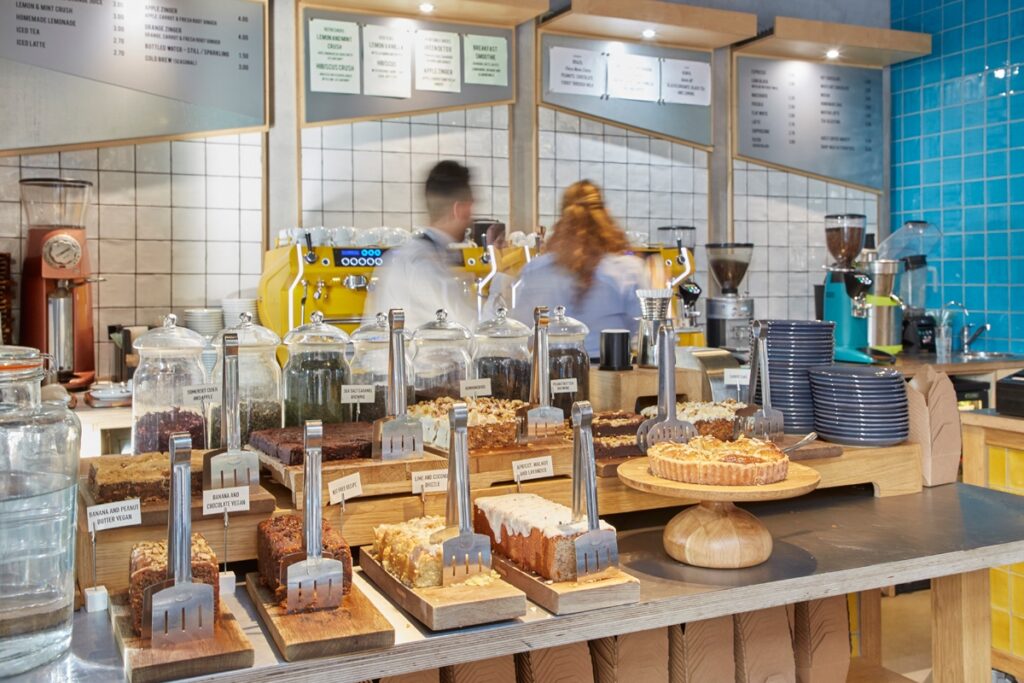 Mokoko Coffee and Bakery opened the doors to its first coffee shop in Bath in 2011 and the next year expanded its offerings and added fresh baked cakes and pastries to their menu. After a successful first few years of business, they opened up their second shop at Bristol's Wapping Wharf. The new shop was also home to their open-plan bakery, which produces the baked goods for all of their locations. Today, there are four Mokoko's, two in Bath and one in Portishead, in addition to the Bristol location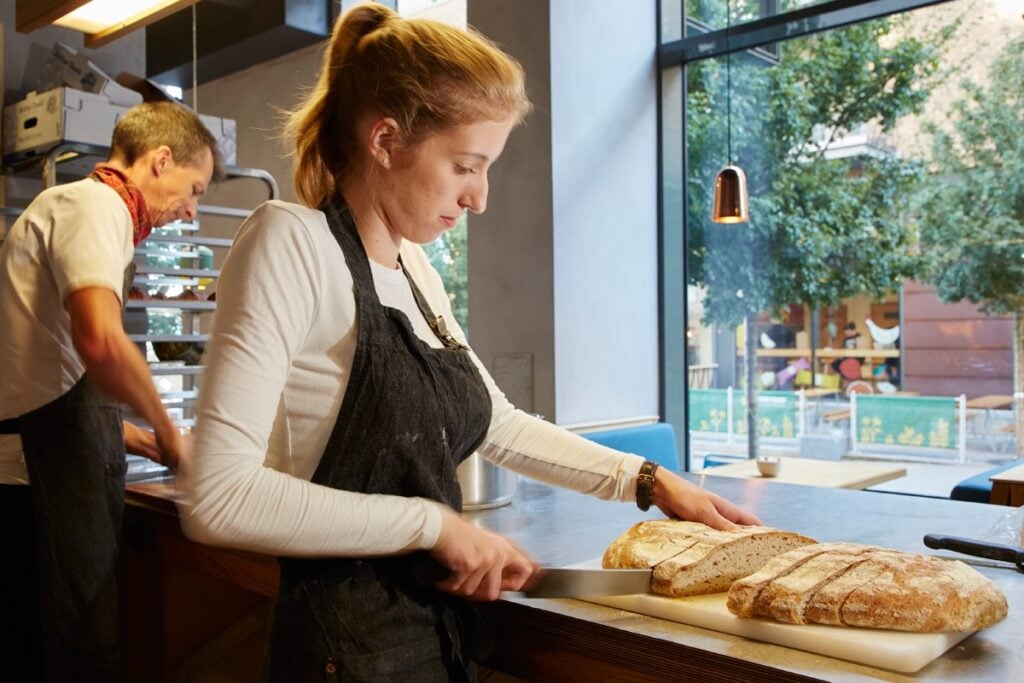 To use their own words, Mokoko Coffee and Bakery makes things "big on flavour, size, and naughtiness but worth it every time". Their menu includes everything from quiches and salads to baked goods like croissants and scones, as well as an extensive coffee selection. The Bristol location is open daily from 9 am to 4 pm for both breakfast and lunch. The next time you're near Wapping Wharf, make sure to stop into Mokoko to enjoy breakfast right in the cultural and historic waterfront hub of the city.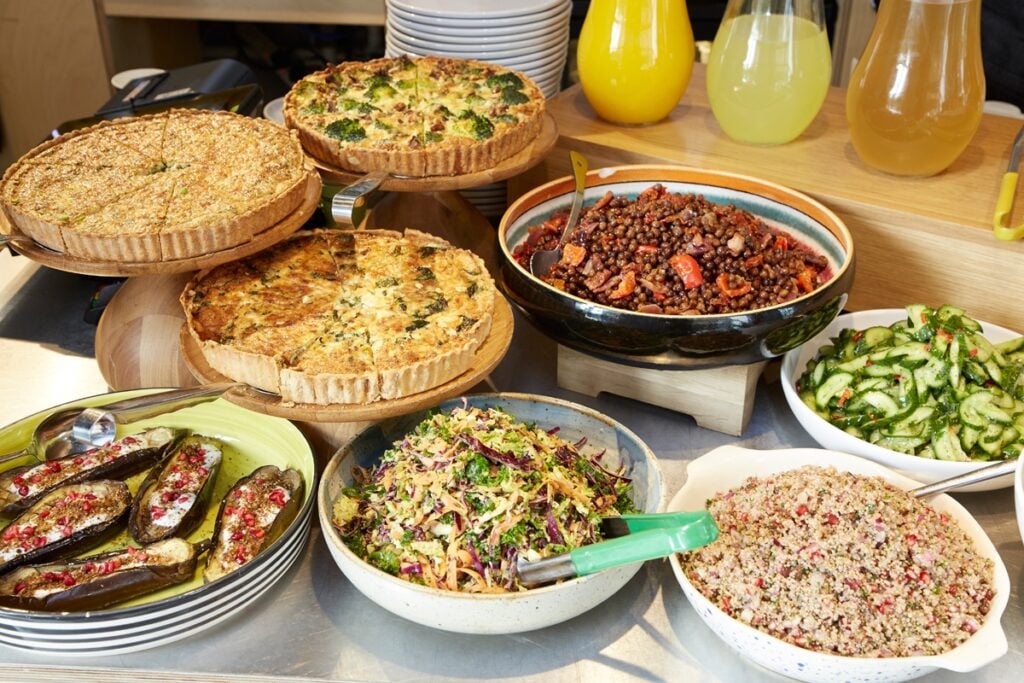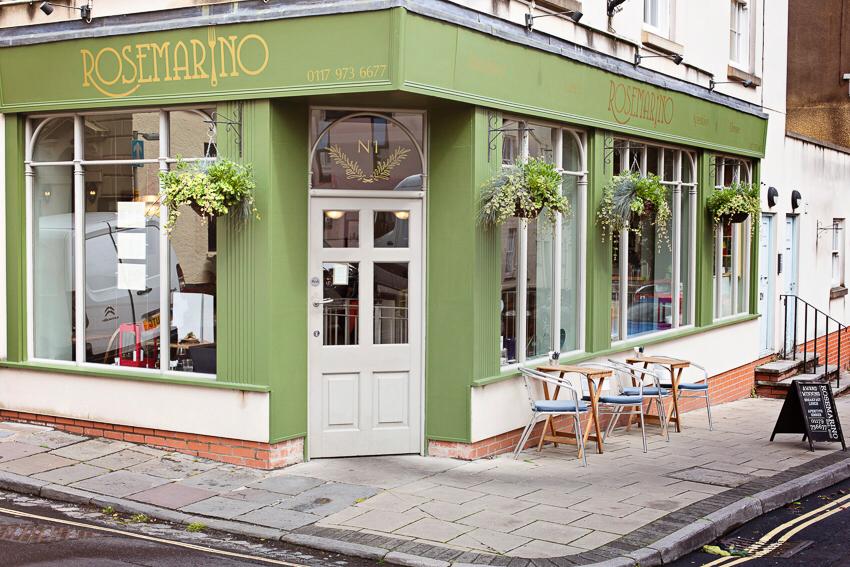 Rosemarino in Clifton aims to bring authentic regional Italian food to Bristolians using local suppliers and seasonal ingredients as well as products made by a number of other Bristol small businesses.
They offer brunch daily from 9 am until 3 pm and have classic dishes as well as ones with unique Italian twists. Some of their most popular and distinctive dishes are eggs Purgatorio, which is eggs baked in a spicy tomato and n'duja sauce served with sauteed spinach, roasted peppers, parmesan and focaccia and mais frittelle, which is corn and provolone fritters topped with a poached egg, smashed avocado, chilli jam and seeds. In addition to their savoury breakfast dishes, Rosemarino also has fresh pastries available every day, as well as gelato and tiramisu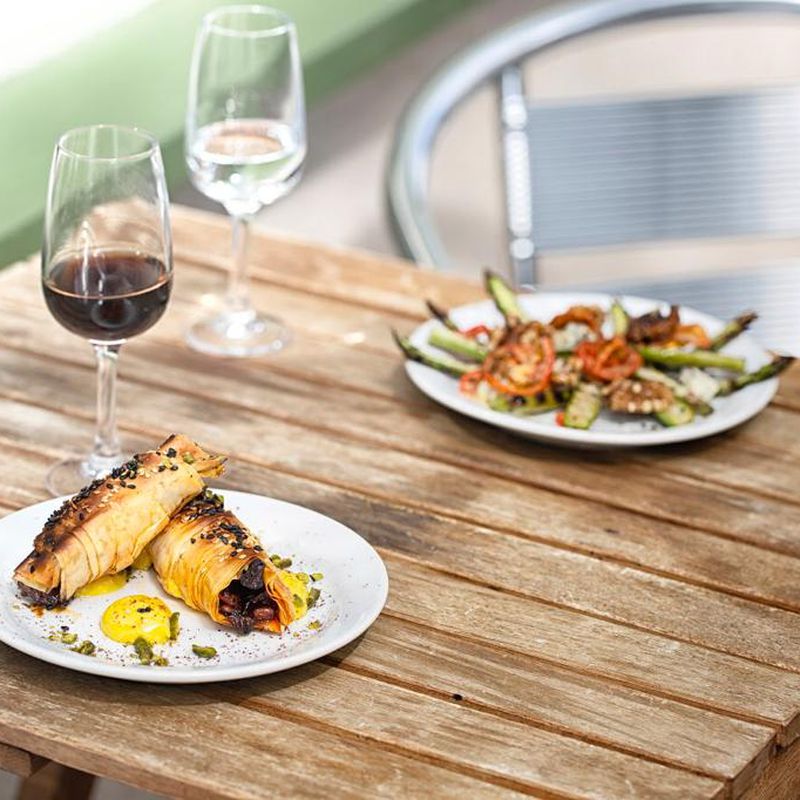 With everything on their menu, Rosemarino puts the emphasis on the quality of their ingredients rather than on serving overly complicated dishes. They know that high-quality ingredients paired together will often result in a more delicious masterpiece than the most complex dishes. 
Located on Whiteladies Road, Bakesmiths is a unique café and restaurant spanning two floors. The ground floor is dedicated to grab and go foods and coffees, and the first floor is a more traditional sit-down restaurant serving booze and brunch. Both floors offer a direct view so customers can watch the chefs while they work in the open kitchen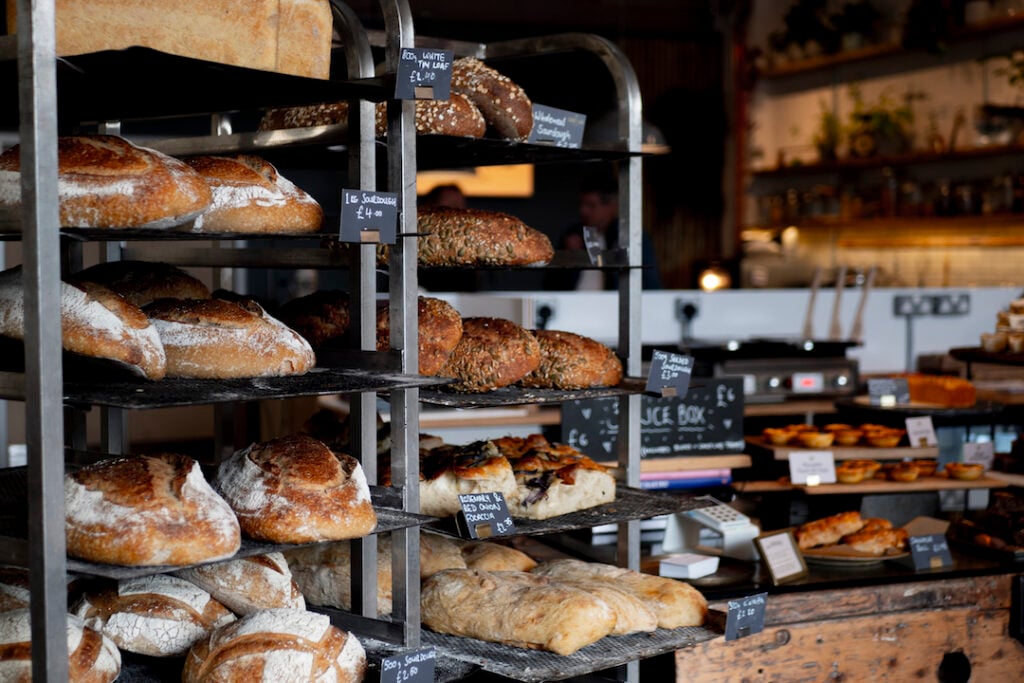 They offer everything from baps, sausages rolls and baked goods to frittatas and salads. All of their baked goods are made right down the road by their sister company, Bakehouse, and are also available for order online. Bakesmiths is open seven days a week from 7 am to 5 pm and is a fantastic place to pop in for a quick grab and go breakfast or a sit-down meal in the first-floor restaurant.