As a young travelling man, hostels were my favourite type of accommodation in the UK and abroad. Cheap, cheerful and usually full of like minded, interesting people, hostels offer a social dynamic that is usually missing from a Hotel.
As the years pass by and I get older, I do see the appeal of having your own room when travelling, but I still like hostels. The fact that many offer separate rooms (for a slightly higher price) is a fantastic alternative if you can't face the multi bunked, dorm experience anymore.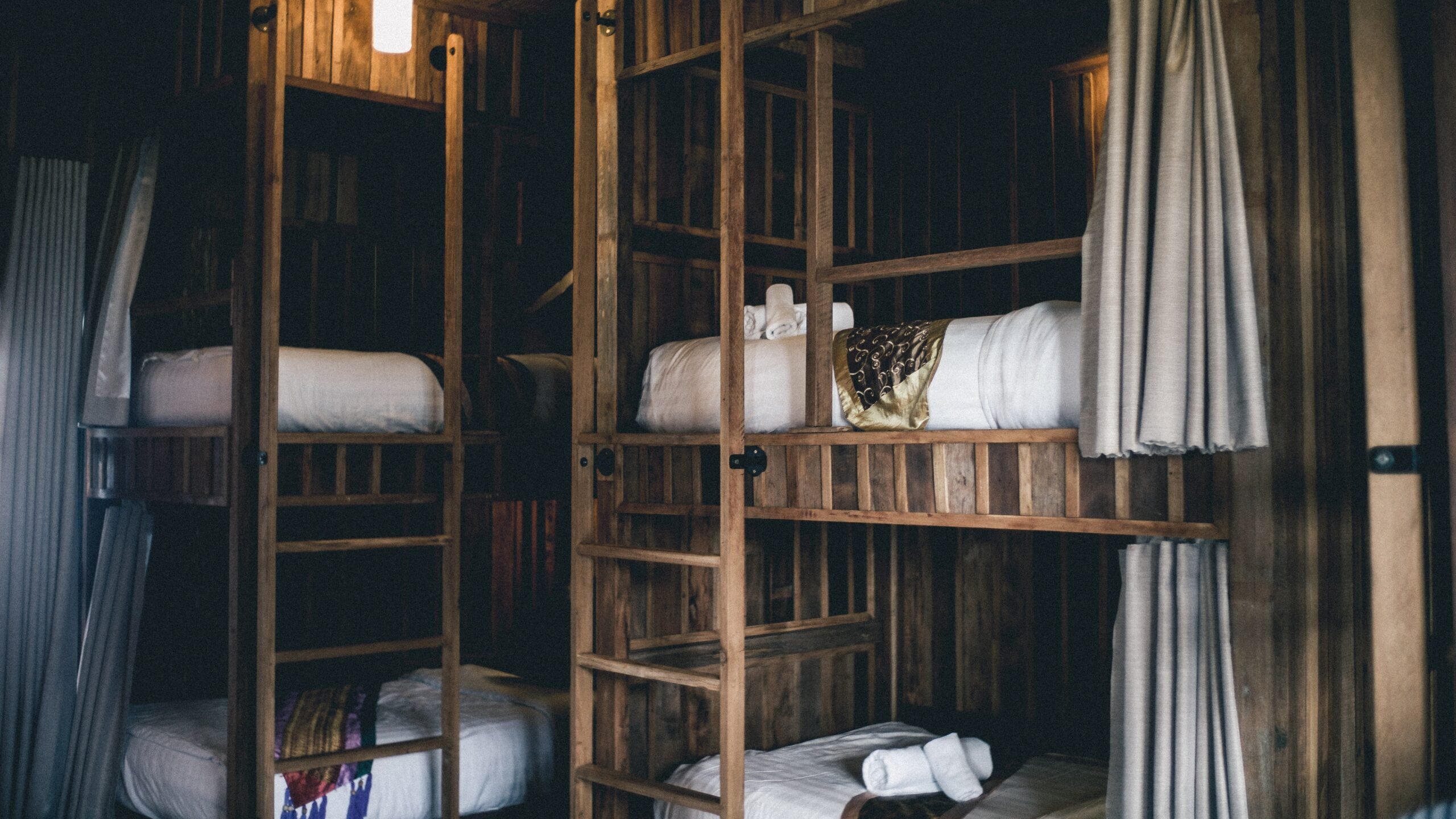 I met some of my best friends in Hostels growing up. Whenever I found myself travelling alone they never failed to summon up some sightseeing companions, some of which I still speak to today. Always full of tips and tricks for the local area and often putting on events of their own, hostels are just a really fun way to visit a place. You will always get a more authentic feel of a city, I think, when staying in one.
Having the ability to store and cook food can also free up funds for more sightseeing and as everyone knows, the best parties are always in the kitchen. So get your travel bag ready because here are the top hostels to rest your head and more, in the Bristol area.
Prices from £10pp
Rock N Bowl – Check Availability
22 Nelson St, BS1 2LA
Named for 'The Lanes' bowling alley that takes up the bottom floor of this historic 1930's building, Rock N Bowl hostel spreads across two massive upper floors. You'll find leather sofas, table football and floor to ceiling murals make this hostel a stunning place to stay.
A whopping 144 beds make up the sleeping arrangements with options for everyone, on room preference and price. Take a bunk in the large 20 bed dorm or one of the smaller 12,10, 8, 6 and 4 bed options. Female only dorms are on offer as well as private rooms with double, twin or triple bunks available. No matter what bed you take, all come with breakfast included, a nice touch!
You can book by the week or per night all year round through the website and check in is 24/7. Just a five minute walk from the bus station and twenty minutes from Temple Meads makes this another great central option.
Having a bowling alley downstairs brings more benefits than you might think too. By staying at Rock N Bowl you qualify for the best discounts on bowling, karaoke, drinks and Italian style pizzas, all just a short trip downstairs.
The well equipped large kitchen has everything you need to rustle up your own dinner, and with WIFi throughout the building and a lounge with Sky TV, including Sky and BT sports, you'll feel right at home. Laundry facilities are also available and you can hire towels if you don't want the hassle of bringing your own.
Prices from £19pp
Full Moon Backpackers – Check Availability
1 North St, BS1 3PR
Yet another Grade II listed building, travellers have been resting their weary heads here for hundreds of years. It was originally an "Ancient Hostellerie" according to the tale painted on the wall next to reception, "named in memory of early pagan temples celebrating the Moon Goddess".
You'll find the decor exciting here as well, with plenty of hard wood furniture, including the beds and bunks themselves and a rooftop area with plenty of under canopy wooden benching and tables.
A ten minute walk from the city centre, it has over 70 beds to choose from in both private and shared rooms and mixed and single sex dorms. There is a fully equipped self catering kitchen and common room packed with comfortable sofas, TV and boardgames. Coffee and Tea are free during your stay, with WiFi and luggage storage included as well as bedding, bike storage, laundry facilities and a shop.
And there is always something going on! At weekends the 'Market at the Moon' brings local trade and talent to the large courtyard and all backpackers get free entry to regular live music events with internationally recognised bands and DJ's. So if you are after a quiet sedentary place maybe look elsewhere.
The Full Moon Pub and Attic Bar will keep you watered and fed if you are taking a break from self catering. There is a Wood-fired Pizza Oven and Late Night Noodle Bar to keep you going all evening.
All the rooms have been uniquely decorated by local Bristol artists and by artists from around the world. There is parking close by at the local multi storey car parks and the hostel is just a five minute walk from either the coach or train station.
If you have to cancel your booking for whatever reason you will also get a full refund up to 48 hours before your stay.
Prices from £26pp
Clifton Short Lets – Check Availability
5 Westbourne Place, BS8 1RZ
A bit of a mix between a hostel and an AirBnB, these beautiful Georgian townhouses in Clifton offer something a little different. Better described as short term accommodation, these properties have tonnes of character and are a short walk from Bristol University, Museum and the O2 Academy. With plenty of local supermarkets and restaurants the bustling Clifton Triangle is an exceptional area in which to base yourself.
There are different room types depending on your tastes and budget, all very comfortably decked out. Standard rooms are fantastic value and come with shared bathroom and kitchen facilities for that social advantage. If you want a bit more privacy you can opt for a room with your very own kitchenette or with your own kitchen and bathroom.
You can get hold of someone 24/7 which you wouldn't get with an AirBnB and WiFi, bed linen and all kitchen equipment is included in the price. If you want a laundry service or some towels, they are also available for a small fee. You can book online and even arrange a tour of the properties if you want to see them before booking.
As an added bonus guests get discounts at Caffe Clifton and Racks Bar & Kitchen, both a short two minute walk down the road.
Prices from £18pp
9 Birdwell St, BS1 2QD
NOTE: The Bristol Wing is currently closed.
HERE ARE SOME ALTERNATIVE HOSTELS IN BRISTOL.
This newly refurbished Grade II listed old Police Headquarters will give you a stay to remember. The hostel itself is stunning with an authentic police foyer and central elevator and gorgeous comfortable lounge areas, it really is something special.
A similar distance from the bus and train stations as the first two hostels, puts you a stone's throw from the harbourside and shopping centre at Cabot Circus. With a mix of private rooms, en suites and dorms, this boutique hostel is ideal for families, couples and small groups. There is the option to book meeting rooms and a 220 seat conference room next door as well, so not a bad choice for a work trip either.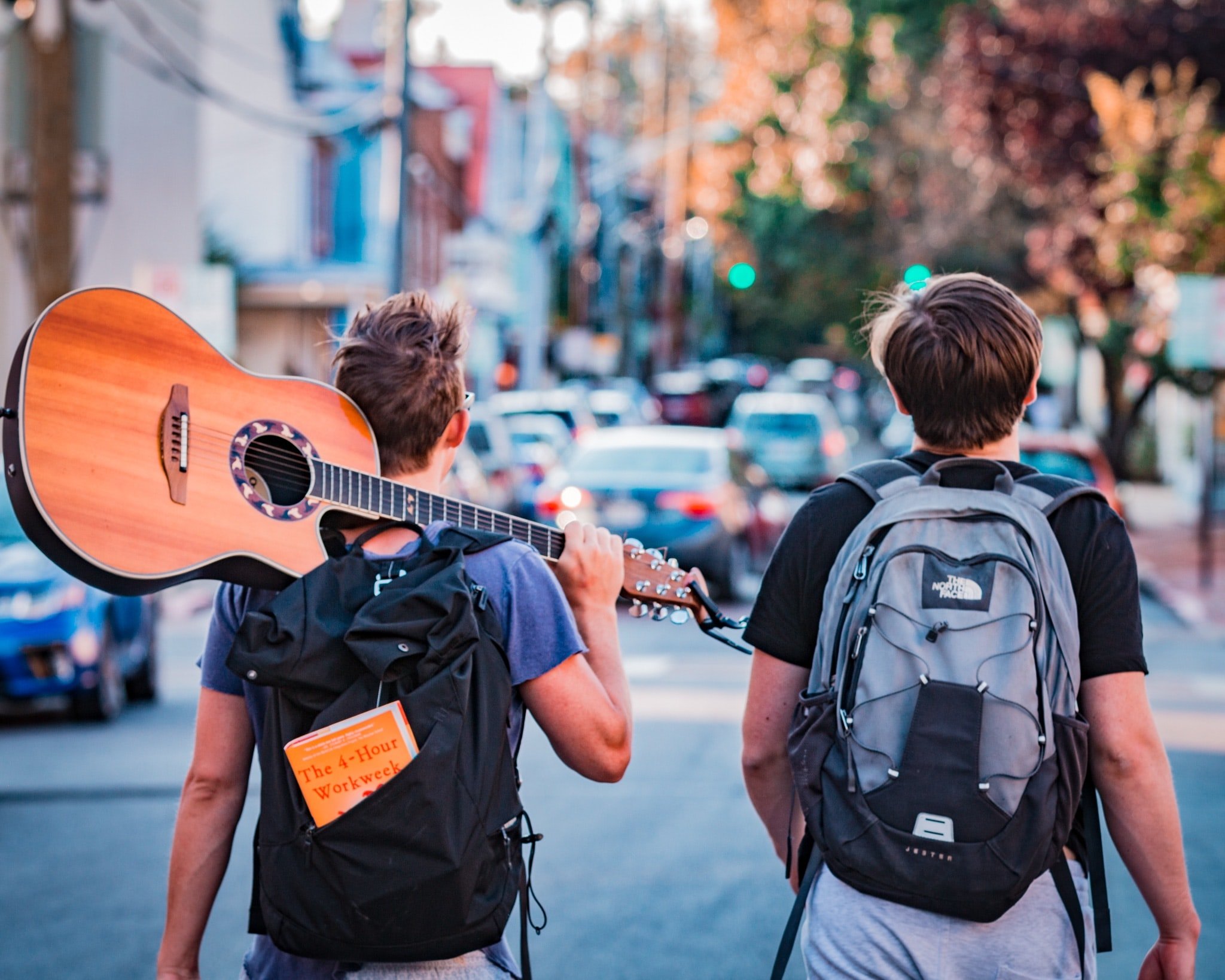 Another great thing about this old police station is that during renovation they really went all out to make it as eco friendly as possible. Solar panels, high levels of insulation and double glazing throughout are just some of the additions to the old building to try and mitigate our impact on the environment. If that green thinking isn't enough for you the hostel is also owned and managed by YMCA Bristol and as such all profits are reinvested into supporting the cities young and homeless.
Prices from £29pp
https://www.kylebluebristol.co.uk/
Wapping Wharf, Museum Street, BS1 6GW
Now this one really is something special. Moored in Bristol's historic peaceful harbour you'll find the Kyle Blue, a Dutch Barge renovated into a Hostel Boat. Despite what you may think the inside is spacious and light with plenty of room and comfortable seating.
The upper deck with its large windows offers a great place to view the tranquil harbour whilst having a bite to eat or cup of tea. The fully functional, well equipped kitchen is up there too, so you can cook you dinner and sit down to enjoy the view or chat with other guests.
With room for 30 you'd think space might be a premium on board but that just isn't the case. The Kyle Blue offers four single cabins for solo travellers, four doubles for couples, three five bed cabins, a four bed cabin in the stern (that's the back for you landlubbers) and at the opposite end in the bow a seven bed cabin for larger groups. Perfect for independent travellers or small groups of friends or family.
All showers are private with a sink and toilet within each space, and although there are only four, an extra two toilets, one on each deck, means you won't be waiting for the head (that's the nautical term for a loo!).
Being moored in a residential area means that noise is to be kept to a minimum after 11pm so not the hostel for you party animals. Think more of a relaxing waterside retreat with great access to the city and nearby shops, attractions and restaurants.
You can gain access and check in at all hours of the day and the Kyle Blue is open year round. You have the Brunel Buttery Cafe just opposite and the M-Shed Museum a few steps down the quayside.
The toasty floating hostel is fully heated and free WiFi and bedding our including in your booking price. A bit more expensive than some of the others but the comfort and novelty really do make it a great stay.
Bristol Backpackers Hostel
Prices from £19pp
http://www.bristolbackpackers.co.uk/
17 St Stephen's Street, BS1 1EQ
This is probably the most central hostel you will find in Bristol, located in the historic Old City. Run for backpackers by backpackers, this 90 bed hostel offers clean and comfy bunk beds in either private twin, private triple or 6, 8 and 10 bed dorms. There is a mix of single and mixed dorms too, so no matter who you are travelling with you can be sure to be bunked together.
Open all year round and with reception hours from 9am to 11.30pm it really makes things easy to book. There is also no curfew, so you can catch a late night show without the fear of being locked out. In fact you will find the contrary as there is a late night basement bar on the premises, offering drinks throughout the evening.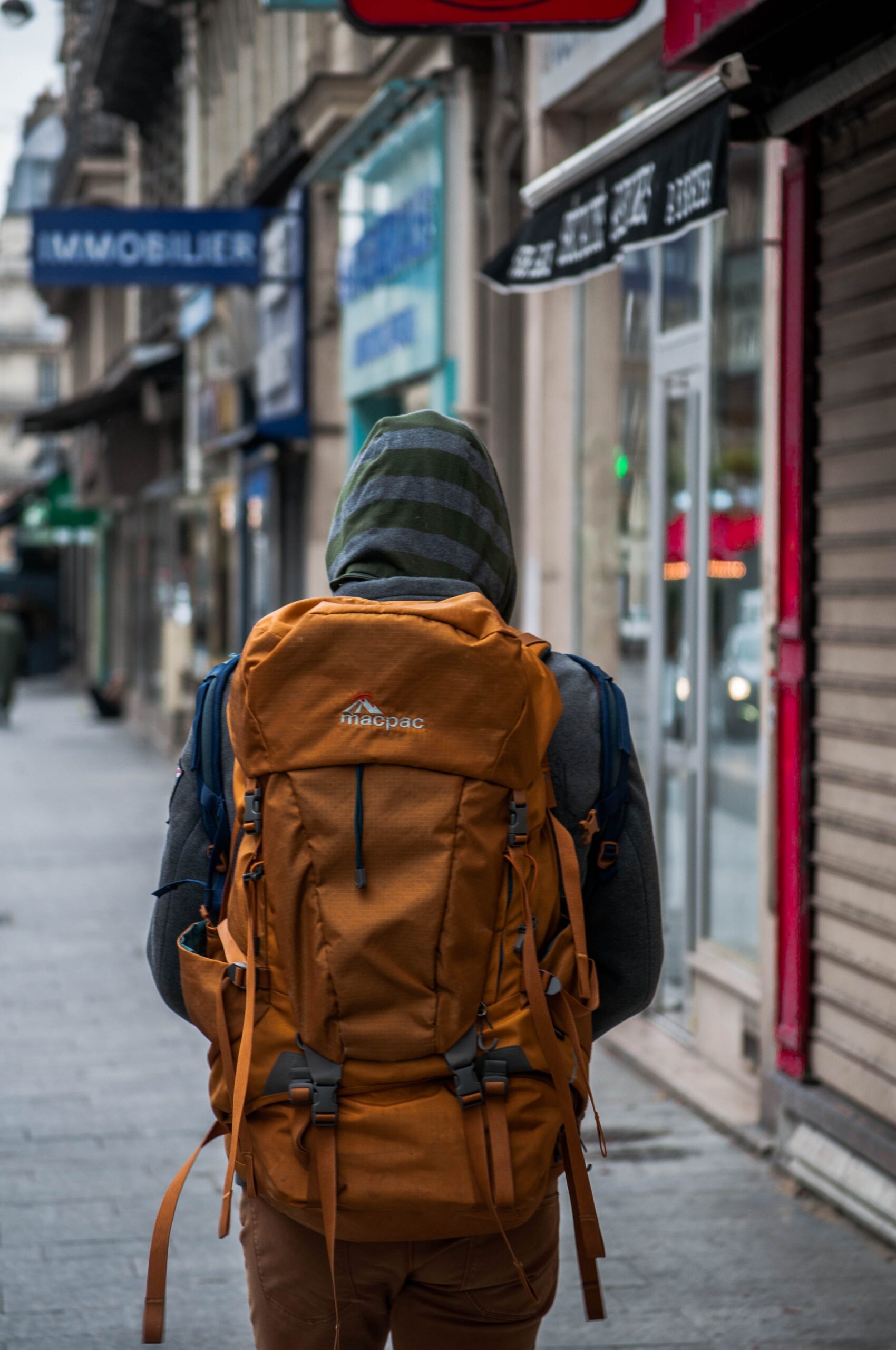 Facilities include a laundrette, luggage storage room and there is free WiFi throughout the hostel. You will also find a DVD lounge and a piano and guitar room for those evenings or days that you just fancy staying in. The hostel is fully heated and there is a computer for guest use if you need one. Bringing your bike? There is bike and equipment storage available too.
Take a hot shower at no extra cost in one of the individual bathrooms, and take advantage of the extra luggage space you have thanks to the hostel supplying you with bed linen, also at no extra cost.
The large kitchen takes care of all your self catering needs and there is free tea, coffee and hot chocolate during your stay. With plenty of shops around and fine local restaurants on your doorstep you'll be kept well fed during your trip.
Just a seven minute walk from the Central bus station and twelve minutes from Temple Meads Train Station you won't be disappointed with the location or service.
Enjoy your stay in Bristol
Hopefully there is something in this list for you. Quirky and lively or quaint and peaceful, there are plenty of options to choose from all smack bang in the city centre. Yet again Bristol has proven how accommodating and welcoming the city is, catering for all and offering value and quality in spades.
Need some inspiration for things to do during your stay? Check out our articles on the best walks, indoor activities and steakhouses in Bristol.