NOTE: Due to the current restrictions activities in this post may have different opening times. Please check before turning up but as most require booking in advance, you can book in slots via their websites.
Indoor Activities In Bristol
With new and ongoing lockdowns and tiered measures, it has become increasingly hard to find things to do in our spare time, of which a lot of us have in spades. 
You can only watch so much Netflix, go on so many walks and have so many board game related rows before variety screams to be asked for. At a time when mental health is probably at an all time collective low, it's more and more important to entertain ourselves and have things to do and look forward to.
With winter's dark nights and cold wet weather, it is also increasingly difficult to motivate yourself for outdoor activities that seem to be our only option at the moment.
With a bit of digging and imagination though, you will find plenty of indoor activities that are still running despite the pandemic. All with measures in place to keep the fun going in a safe, warm and dry environment.
So don't sit at home in despair for there are a plethora of indoor activities we can still do around Bristol. Why not take this opportunity to do something you otherwise wouldn't, and turn that frown upside down.
You may also be interested in:
The Top Indoor Activities
https://bristol.junglerumble.co.uk/
When I say 'mini' you say 'golf'… mini… … oh come on! Everyone loves mini golf!
Fun for all ages this jungle themed house of hilarity will make you feel like a mix between Indiana Jones and Tiger woods. The huge model trees and decor is sensational and with two amazing 18 hole courses you can spend a good while putting yourself silly.
Featuring a diverse array of adventurous holes including a secret swamp, temple ruins and a live volcano cave, it really is a whole lot of fun. Exactly what we all need right now!
There is also a games area and cafe to recharge when all the fun just gets too much, but be sure to check if they are still offering these services due to changing government guidelines.
Prices are £3.50 for Children and £7.50 for Adults and Jungle Rumble Adventure is open from 10am to 11pm. Not breaking the bank by any means so there isn't really an excuse not to go!
So I can't tempt you with mini golf? Not to worry, if Indiana Jones isn't your favourite film then it has to be The Big Lebowski and as such you must enjoy a couple of games down the bowling alley!
The Lanes boasts five quality bowling lanes with all the usual bits and pieces, like the training ramp and side rails for dad because he's rubbish. Bowling lanes are hired by the hour and they recommend a maximum of six bowlers per lane to get the best experience out of your slot. There is the option to pay per person per game as well if you so desire.
Prices start from £4 per game and Ray's Diner should be open for paninis, pizzas, salads and drinks. The karaoke room is unfortunately closed for now, some may be happy to hear, but check for updates on the availability.
Current opening times are from 12pm to 9.30pm on the weekends and weekdays from 5pm to 9.30pm. You can book hour slots online via the website or just turn up and pay for a game or hour slot as a walk in.
If you are after something a little more educational then We The Curious is a must for children and adults of all ages. Currently closed but reopening post lockdown and with a new exhibition 'Project What If'. One of the UK's largest science centres We The Curious is also home to the UK's only 3D Planetarium.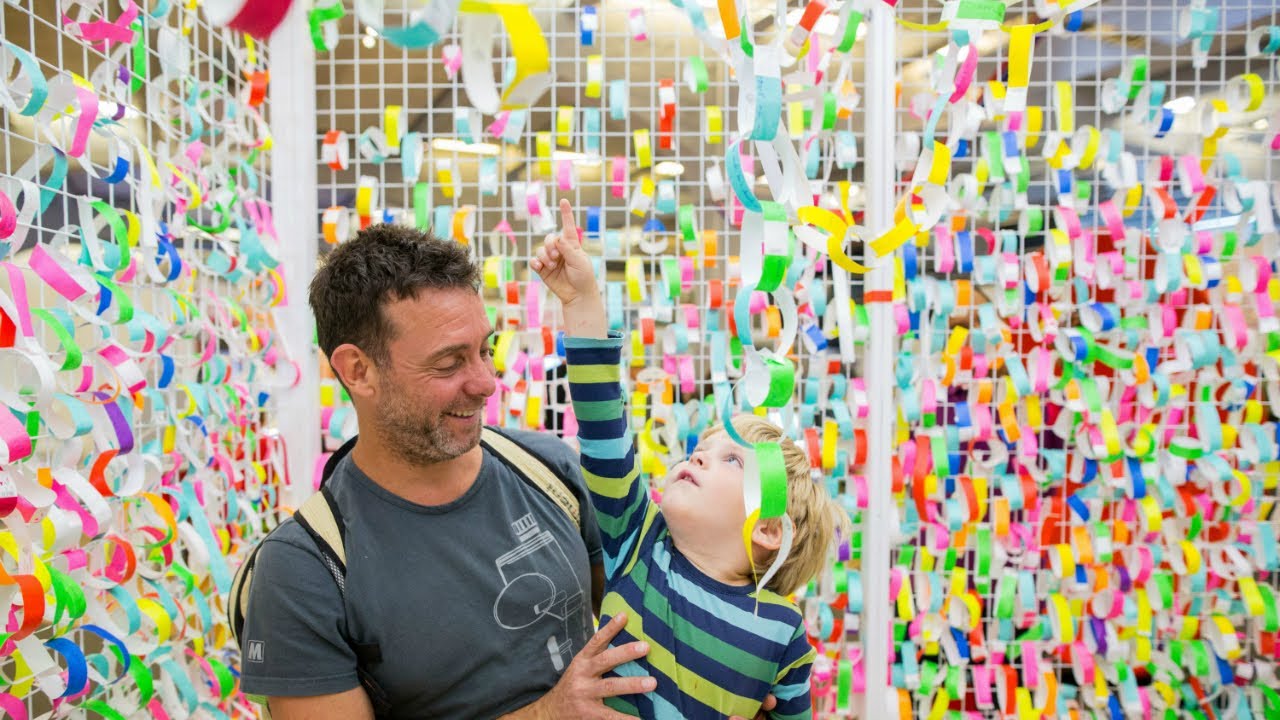 Take a trip to the outer reaches of the universe in the Planetarium, walk through a tornado, create your own TV show or experience being inside a giant bubble! There is loads to do and see and the award winning cafe will serve you up some delightful sustainably sourced dishes. No science centre would be complete without the gift shop at the end, filled with fun gifts and gadgets.
You can park at Millennium Square car park and the new opening times will be Wednesday to Sunday 10am to 5pm. Walk-ins will not be allowed due to COVID restrictions but you can book e-tickets online. Adult tickets are £14.50 and Child tickets are £9.50. Concessions are available and Members and Personal Assistants can go for free. There is also the option of a voluntary donation of 10% when you buy our ticket as they are a registered educational charity!
https://www.bristolaquarium.co.uk/
With the close encounters of an underwater walk-through tunnel and over 40 marine themed displays this is a perfect place to spark some wonder for all the ages. Home to thousands of aquatic creatures including puffer fish, sharks, rays and piranhas you will also enter a life-size recreation of a sunken ship and step inside a seahorse display.
Open every day from 10am to 5pm (last entry is at 4pm) you can buy tickets on the door or online. The online option offers you a discounted price over all the ticket types which start at £13.28 for an adult and £9.77 for a Junior. Children under 3 years of age can go free and you can also purchase tickets as a gift from the website booking system.
Flying Saucers Pottery Painting
http://flyingsaucers.co.uk/bristol/
Are your legs a bit tired from all that? How about a nice sit down for some crafts and a cup of tea? A great choice for couples or the whole family, why not pop down to the Painting Pottery Cafe and have a go at some pottery art.
Choose from a variety of pre-fired clay products including plates, bowls and mugs and even piggy banks, fairies and dinosaurs. Paints, brushes and sponge stamps are all supplied and you can enjoy a selection of hot and cold drinks and snacks while you paint.
After you have finished your masterpiece it will be taken by staff to be glazed and fired and you can either pop back within a week or ask for it to be carefully posted on to you.
With Christmas on it's way and bank accounts a little lighter than usual this is a great way to spend some time being creative and make some Christmas gifts for friends and family. Two birds with one stone.
Team Sport Indoor Karting
https://www.team-sport.co.uk/bristol/
If sedentary painting for an hour or two is your idea of hell, then this next one will probably be a bit more suited to your pace!
Team Sport Karting are now taking bookings for the 3rd of December onwards and you can get a 10% discount if you visit the website and book with the code 'Get 10!'.
Jump in to one of their state of the art petrol go karts and speed around their exciting 800m multi level circuit. Ideal for speed demons, try to beat your friends or your own best lap time around 11 corners and a challenging flyover.
The wide competitive circuit offers lots of overtaking opportunities and the light karts are very responsive to all driver abilities from age 8 and upwards.
Opening times will vary so check the website. Prices start from £32.99 per person and you can always find offers if you check regularly.
https://escapehunt.com/uk/bristol/
Room escapes have become a popular activity in recent years. Great fun with family, friends and workmates, these brain teasing physical puzzles have popped up in every major city and industrial estate around the country.
Escape Hunt is one of Bristol's finest options, with 4 themed original escape puzzles to choose from. Try escaping from Blackbeard's cabin aboard a sinking Pirate ship or help Doctor Who fix a tear in time and stop the Cybermen breaking through. Maybe you'd prefer jumping back to 1942 as an expert Mi6 agent trying to find and stop some Nazi superweapons or to ancient Japan where you must escape a dungeon and steal a magic stone to defeat the Imperial Emperor.
All games are 60 mins and there are slots every hour and a half from 10.30am to 9pm. You can take kids from 8 years up and regular prices are £25 per person for 2-3 players and £20 per person for 4 -6 players. There are discounts for students and over 60's so everyone can join in.
They also have outdoor games, mixing augmented reality and geolocation technology, for something a bit different and you can even play at home by directing a live puzzle master through the scenarios with your friends via zoom (a good alternative for lockdown from home).
https://www.bristolmuseums.org.uk/bristol-museum-and-art-gallery/
Within Bristol museum you will find a wonderful mixture of sensational art historical artifacts and even a play area for the kids. Exhibitions will take you through the last billion years of earth's history and reveal some of the region's natural wonders too. 
You will also find some of the best preserved dinosaurs ever found in Britain as well as Egyptian mummies and Alfred the Gorilla.
Entry is free to all with wheelchair and pushchair access and you can have a rest afterwards in the cafe before hitting the shop on your way out.
Opening times are 10am to 5pm weekdays and 10am to 6pm on weekends and bank holidays.
https://www.bristolmuseums.org.uk/m-shed/
The M Shed is another free museum by the water with the same opening times as Bristol Museum (apart from being closed on Mondays outside of school holidays). It tells the unique story of Bristol and its place in the world, from prehistoric times to the present day, making it a must for any Bristolian keen to study up on their home city.
Full of amazing film and photographs spanning decades, you will hear moving personal stories and encounter some rare and quirky objects too, including the famous green Lodeka bus. There is a lovely little cafe and like all good museums a shop for trinkets at the end.
https://www.airhop-bristol.com/
The last on the list is for those after a little more action included with their activity. Whether you need to work off some unexpected weight gain or tire out the kids, Air Hop is great fun for all.
Within this massive indoor arena you will find wall to wall trampolines! Yes trampolines! Defy gravity and flip around in the main court, have an epic aerial dodgeball battle in the dodgeball courts or slam dunk some balls in the basketball area. The foam pit lanes are for the most daring of flippers and battle beams and Total Wipeout areas add in something for all abilities and ages.
Kids from aged 5 and up are welcome as well as adults and from £10 per hour it's a great way to exercise and have fun at the same time, without the expensive gym bill (and the gym is boring anyway).
Open from Monday to Thursday 10am to 9pm, Friday 10am to 10pm, Saturday 9am to 10pm and Sunday 9am to 8pm. Booking is recommended as they can be fairly busy.
So there you have it. No more moping around waiting for the world to reopen, the world is still out there and there are still plenty of ways to pass the time inside this winter, for all ages and budgets. Who said the winter months have to be dull and depressing!
Go have fun!