A key aspect of Bristol are the numerous cultural spots and sights. Home to many museums and fab tourist spots, the buzz and atmosphere of this vibrant city is perfect for a day out. So, whether you're bringing your kids, a partner, or going it solo, there's guaranteed to be something that takes your fancy out of all the things to do in Bristol. With so many choices, it can be tricky to narrow down where to visit and what to see, but here are my top recommendations to make the most of one day in Bristol.
Bristol has some fantastic options for a day tripper to get around; navigating Bristol for a tourist could not be made easier. With a vast number of options, you are bound to find something that works for you.
Perhaps the best option for getting around for a day trip in Bristol, and my personal favourite, is the metrobus. With direct lines to key tourist destinations, going right by the SS Great Britain, and Bristol Harbour, as well as stops right by the train stations, the metrobus is a fabulous option to get around if you have only one day to pack everything in.
The main perk of the metrobus is its speed; advertised as having quick boarding, and shorter travel times than a regular bus, it is the perfect choice for travelling with little ones – a simple way to avoid a chorus of 'are we nearly there yet'.
Tickets are paid for prior to boarding, making it a smooth and quick process before setting off. Your ticket can be held online, through the app or simply a paper ticket, if you prefer it old school – though this depends on which tickets are purchased.
Designed to cater to us folk who want to spend just one day in Bristol, the metrobus offers a day pass, at £4.50 for adults, £2.25 for children or £9 for a group of up to five, you have unlimited access to the metrobus from the time of purchase, to 4pm the next day. Single trip passes are also available.
If the metrobus doesn't sound like a fit for you then there are plenty of other options too, including plenty of car parks, if you just want to do your own thing, or the PlusBus, a combined train and bus ticket system.
Learn more about the other transport options for getting around Bristol here:
Travel
The best ways of travelling around Bristol. All the inside tips and tricks can be found right here.
Read More »
Things To Do In Bristol In One Day
FREE
For the history buffs amongst us (I know I'm one) Bristol's Harbour is a must see. Its rich history can be traced back to 1051, when it was once a trading port for sailors and merchants, but now, the harbourside is home to a diverse set of attractions. Bristol Harbour is a brilliant place to start off your day, with plenty of places close to the waterfront to stop by along the way, you certainly won't be bored looking for something to do.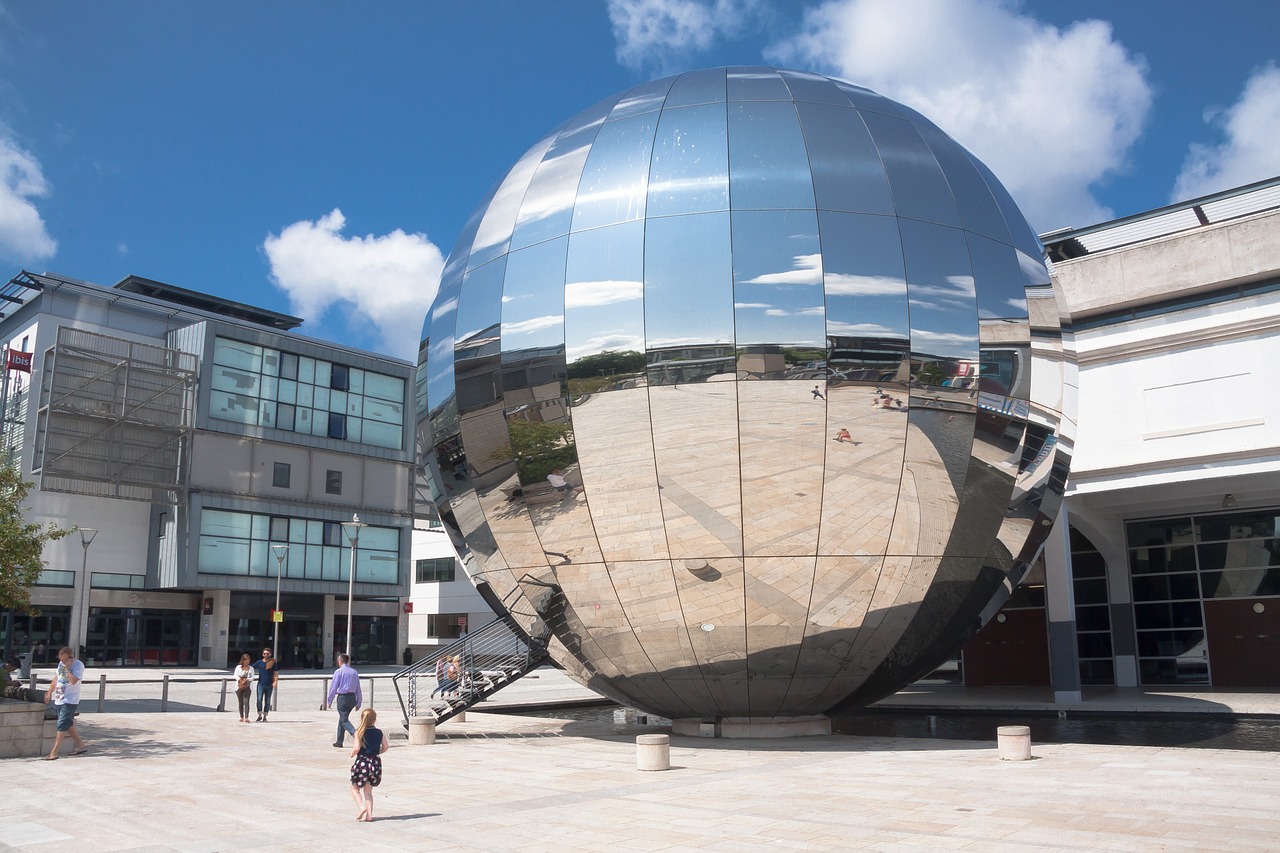 FREE TO ENTER
Just off of the Bristol Harbour, an 11-minute walk, you'll find Millennium Square, a real cultural mismatch that makes Bristol so unique. This truly is the heart of Bristol; here you can find statues, and the mirrored globe, as well as plenty of room for kiddies to run around – a great stop for little ones with short attention spans.
Adult (16+) £14.50, Child (3-15) £9.50, under 3's free, optional extra £1 with Gift Aid. Planetarium costs an extra £3.50, £2.50 for under 5's.
Science museum 'We The Curious' is an incredibly engaging and hands on experience, suitable for all ages. A café and bookstore inside are a bonus but the encouragement to ask questions and learn makes it an exceptional experience for an inquisitive young mind. Perhaps the most noteworthy part that is not to be missed is the 3D planetarium – the UK's first! Right by Millennium Square, this is definitely worth a visit.
All Aboard Water Sports – prices vary per activity; check them out on their website here.
For families with older children, All Aboard Water Sports is a fabulous activity. Although the minimum age limit is 8, the wide range of options makes for a great day out, especially with teens. Sailing, rowing, kayaking – there's a wide number of choices. The company doesn't aim to make a profit, so whilst you do have to pay, prices simply fund the equipment and resources. Take a look at their website and book in advance; they might make the perfect stop for the more active day tripper.
FREE TO ENTER
Arnolfini is a centre displaying contemporary arts; from performances and workshops to film and music being presented, there is a wide variety of exhibitions suitable for all age ranges. An added bonus is that it's free to enter and see the exhibitions. Arnolfini also has a bookstore, home to fabulous collections of literature, art and gifts.
FREE TO ENTER
If you're looking for more of a classic museum, the M shed is the place for you; with a focus on the geography and history of Bristol, it is perfect for residents learning about their homes, or visitors looking to delve into the past of this historic city. It certainly attracts a broad crowd. Located in the Harbour, the M Shed can be found on the site when the Industrial Museum once was. Learn about the people, the places and historic events of Bristol at the M Shed.
Bristol, the home of Banksy – Banksy Bristol Trail App £2.99
Cracking news for the art lovers – close by to the M Shed, you can find Banksy's work: 'The Girl with the Pierced Eardrum'. Presumed to be born and raised in Bristol, the anonymous artist Banksy's early work is featured throughout the city. Keep an eye out for them as you explore the city or take yourself on a self-guided street art tour. Maps and trails can be found online to guide you around the city as you discover some of Banksy's work.
Brunel's SS Great Britain
Brunel's SS Great Britain – Family (2 adult, 2/3 children) £48, Adult (17+) £18, Child (5 – 16) £10, under 5's free! Student price available, £15 with identification, carer for a paying disabled visitor is free.
Brunel's SS Great Britain is Bristol's pride and joy. The city's number one attraction, Brunel's SS Great Britain was the world's longest ship from 1845 to 1854, designed to travel between Bristol and New York City. Today, the SS Great Britain is a museum ship, offering information on construction and preservation, passenger stories, and even being able to board the ship itself. Another great spot with interactive exhibitions. The Harbourside Kitchen, on Brunel Square, is a great addition to the museum too – perfect place to have a tea and a scone before you carry on your day.
Clifton Suspension Bridge
Free to walk or cycle across, £1 toll per car.
If you want to take in more of Isambard Kindgom Brunel's design, pay a visit to the Clifton Suspension Bridge to see stunning views overlooking the River Avon.
Bristol Aquarium – Family (2 adults, 2 children) £54.60, Grandparent Family (2 over 65, 2 children) £50.20, Adult (13+) £16.95, Child (3 – 12) £10.85, Concession (65+, students, additional carers) £14.75, one free carer to accompany a paying, disabled visitor. 10% discount is available when tickets are ordered online.
Another highlight of your day could be a visit to the Bristol Aquarium. Far more than a row of fish tanks, the Bristol Aquarium has multiple displays. From their Sunken Ship display to the Learning Lab, there is bound to be something that takes your fancy. Swim on over, it's worth a look.
The Crepe And Coffee Cabin
Bristol Harbour pans 70 acres, perfect for a stroll partway around. While you're exploring, a lovely place for a drink, snack, and recharge, is The Crepe and Coffee Cabin – relatively cheap and with a cosy, friendly atmosphere. Whether you're wandering past on a walk, or know you need a sit down, The Crepe and Coffee Cabin is a good spot to take the weight off.
A lovely lunch time stop is the Mud Dock Café, offering food ranging from burgers to salads, they have a wonderful selection of food. They serve lunch from noon, but if you fancier an earlier meal, they have a brunch menu available too. This harbourside café maintains a calm, soothing ambience with the boats making the perfect backdrop for your meal. A range of dietary requirements can be met here too, with gluten free, diary free and vegetarian options available.
For those of us looking for the traditional harbourside experience, Catch22 has us covered. This award-winning fish and chips restaurant is open from noon and is right opposite the Bristol Cathedral. With plentiful options, including vegan meals, Catch22 might just be the ticket for seafood lovers.
A wonderful place for an evening meal is Za Za Bazaar – the UK's biggest restaurant. Located near the Bristol harbourside, Za Za Bazaar is a fixed price buffet, with a broad range of global cuisines available for you to try. Inspiration is largely derived from the night markets of Asia, though there are plenty of options available. If you're one for a fun and exciting atmosphere, this eclectic restaurant will be a great fit for you.
If you're looking for something a little less culturally diverse, the Spitfire Barbeque is a great place to get your American style classics. They are also close to the harbourside and offer a range of barbeque classics; from burgers to briskets, the Spitfire has you covered. Their wood fire grill draws an influence from South African Braai and high-quality meat ensures you will receive the authentic Texan BBQ. A range of dietary requirements can be met, including gluten free and vegetarian meals, and there are a range of spice levels, for those of us who can't handle more than mild..
There are so many places to visit and such a wide variety of options as to how to spend a day trip in Bristol, you may even decide to extend your stay overnight to squeeze more in. Whether you plan on making the very most of a one-day visit and need a place to crash, or you're going to spend two days exploring this wonderful city, there are a lovely range of accommodation choices, should you choose to use them.
The Ibis - Bristol Centre
A good option for those of us on a budget is The Ibis Bristol Centre. This three-star hotel is right in the city centre. This places you in close proximity to various attractions, ready to get up and go when the morning comes. The Ibis Centre's bar features an outdoor terrace, overlooking Millennium Square, and is also a pet friendly choice – your four-legged friends are sure to have a paw-some time.
The Ibrox Hotel is also close to the harbourside. With eight rooms, this is a more intimate lodge space. The Coronation, a local pub, is close by and great for a relaxed meal before heading to your room.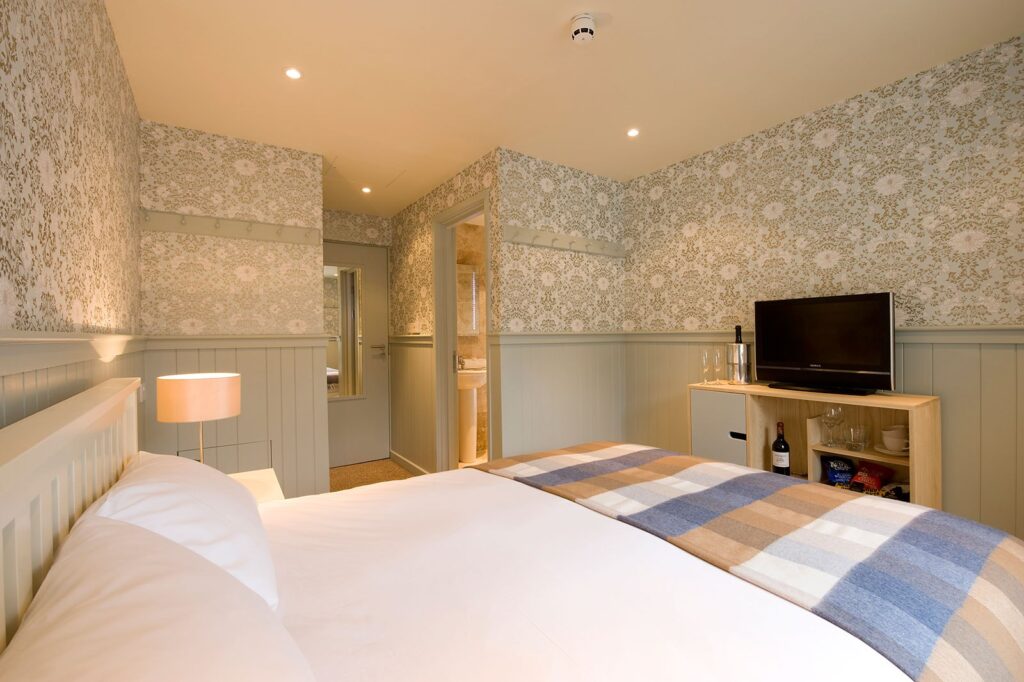 If you're anything like me, and bed and breakfasts are more to your taste, family run Brooks Guesthouse is a lovely site. Once again, right in the city centre, Brooks Guesthouse is close to many of the attractions you may have on your eye on. You're guaranteed a contemporary and chic stay when visiting Brooks Guesthouse. They offer a variety of rooms sizes, advertised as boutique in style, but also 'Rooftop Rockets' if you fancy something a bit more out there. The Rooftop Rockets are designed to be the perfect blend of retro and trendy, incorporating vintage aluminium caravan design with the luxuries and benefits of a modern hotel room.
With such lovely options right near to the city centre it is quite tempting to extend your visit from just a day in Bristol to a weekend. Your metrobus day pass lasts until 4pm on day 2 after all.
Bristol is absolutely an underrated tourist spot, and a hidden gem of the UK. If you are looking into a day trip with your family, friends, or a solo adventure, there will be something to your taste within Bristol. From the grand history of the SS Great Britain, to the iconic works of Banksy, a day in Bristol couldn't have more options available to you. The rich cultural sites and events, not to mention the fantastic places to eat, make for a great day out, whoever you're bringing with you. A thriving city with vibrant attractions, Bristol is well worth a visit.