Taxis date back to 1605 when one was able to hire horse-drawn carriages in Paris and London. Now we find them everywhere and in some cases still horse powered. They provide a service that has survived and thrived for hundreds of years and has proven in recent years, especially useful for inner city travel where parking is often costly or difficult to find.
With the amount of taxi companies available it is often difficult to know which one to pick. Some have specific services such as wheelchair access, others solely do airport runs. You can find luxury options with expensive cars and uniformed drivers and budget options in a black cab for a school run. Hopefully this list will help you out wherever you are going and however you would like to get there.
We have concentrated on the private firms operating in the Bristol area but it is also worth mentioning operators such as Uber and the official hackney carriages services in the city. So before we get stuck into private hire, here is some info: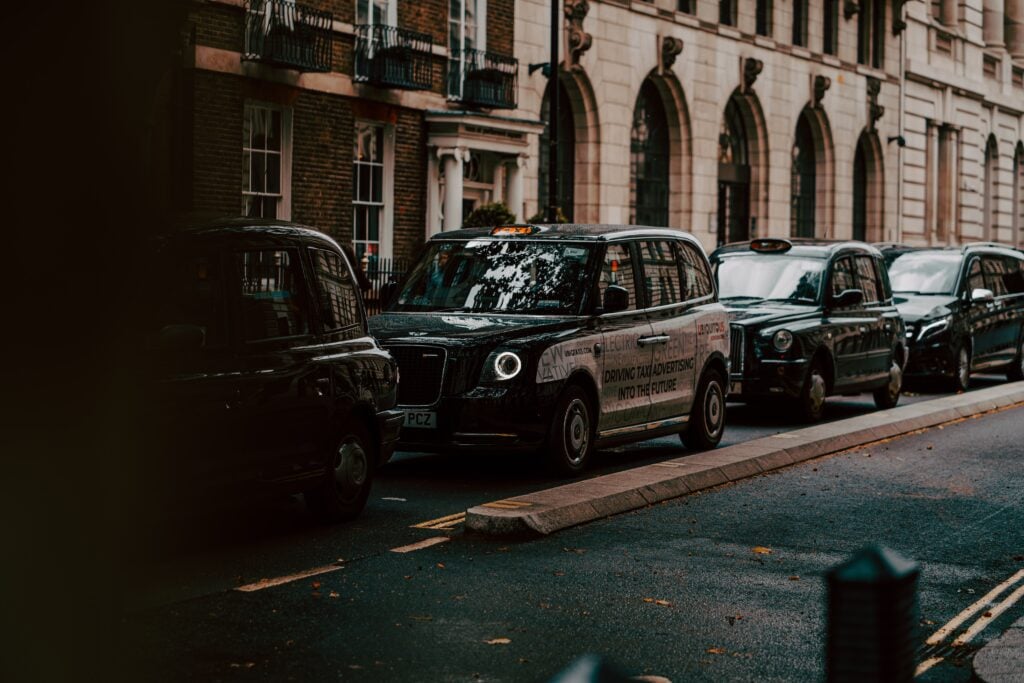 The main difference between private hire and hackney carriages is that the latter can pick up from taxi ranks and be flagged down in the street. Private hire taxis cannot be flagged down and instead must be pre booked for journeys. In Fact it is illegal for them to do anything else.
Bristol's officially licensed taxis are all painted Bristol Blue and you will find either 'london cabs' or people carriers in the fleet. If you are making a journey within the city limits you can insist that the meter is used and for journeys passing out of the city you can negotiate the price. The license registration is white with red highlights and black writing and should display the cab number, registration number and vehicle make and colour, along with the expiry date of the license.
Generally you will find that hackney carriage drivers are very knowledgeable about the local area and have many years of experience.
Do they have Uber in Bristol?
Yes, like in most major cities you can book an Uber via the smartphone app for relative ease and usually competitive fairs. It is cashless and convenient with the ability to have a car pick you up wherever you may be (within reason). You can also track exactly where you 'cab' is using the in app map, making it very handy in terms of timing. Some people frown upon the services for its contribution to congestion and its damaging effect on the other more traditional taxi services due to its very competitive pricing.
Whichever you choose it is important to be safe when you are using taxi services. Incidents involving taxis are rare but if you are concerned here are some tips to keep yourself safe and check if everything is ok with your taxi.
Always use a licensed vehicle and driver
Check the expiry date has not passed and the photo matches the driver
Check the taxi license plates are displayed inside and out (white on hackney carriages and yellow on private hire)
If booking a private hire ask the operator for the registration, vehicle make and drivers name to confirm when it arrives
Record or take a picture of the registration and text it to a friend or family member
Sit in the back
If you do not feel safe ask to be let out in a well lit area with people around
With that out of the way, let's move on to the private hire options:
Best Private Hire Taxis In Bristol
Operating from 0730 – 2200 through the week and by appointment on Saturday and Sunday are friendly husband and wife team, Kate and Jeff. They specialise in wheelchair taxi services and their adapted cab features a low gradient ramp and lowered for ease of access. 
Carrying up to six passengers and up to two wheelchairs they are available for long and short trips covering all local areas in Bristol. Get in touch to grab a competitive quote for everything including school runs, access to work contracts, escorted travel and airport and hospital trips.
They also offer a wheelchair friendly funeral service in their pristine black VW Caddy, a new addition to their fleet.
Account customers are also welcome.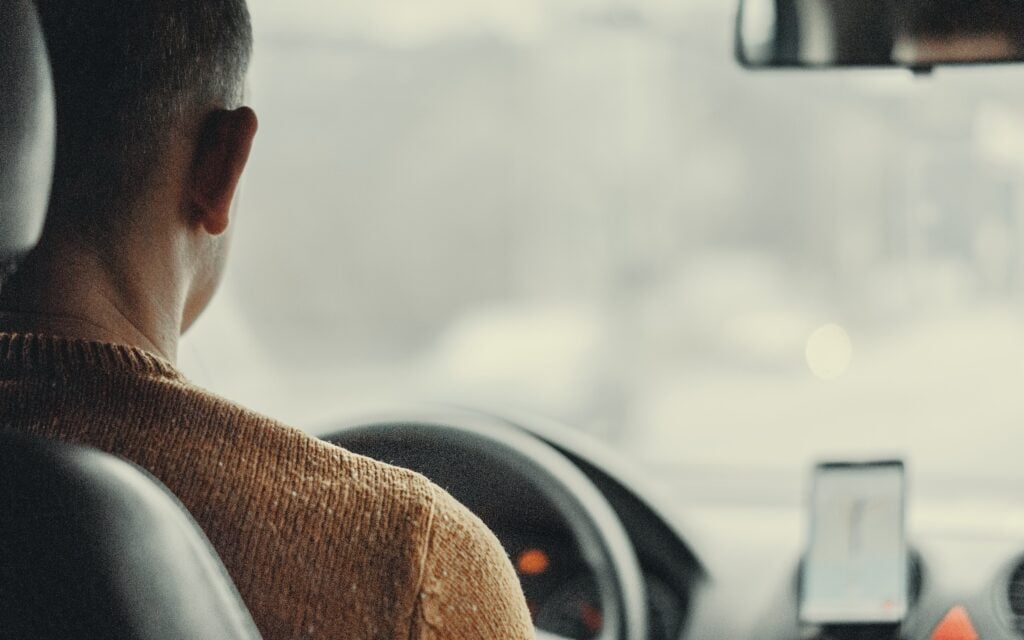 A local family run firm that appreciates the importance of a personal touch. With airport transfers, wedding cars, executive cars, disabled taxi and contract work available they have everything you might need. Whether you have missed the bus, your car won't start or just need a ride Kingswood provides a reliable, prompt service just a phone call away.
Perfect for your day to day trips.
After a bit more class on your travels? Prestige Cars have a well maintained and freshly valeted fleet made up of vehicles predominantly under three years old. You are ensured a fast and reliable service with no fear of overbooking thanks to an automated booking management system.
If travelling under one mile there is a minimum fare of £6 and if you plan on being late a waiting fee of £5 is charged, but you can expect a very clean, comfortable and professional service. For an idea of prices, which you can find a list of on the website, here are a few 'common' journeys:
From the city centre to:
Long Ashton – £16.50
Congresbury – £38.50
Bristol Airport  – £30.50
Southmead hospital  – £15.50
Bristol Parkway to Clifton – £18.00
Hopefully that gives you an idea of fares around the area.
With the only five star rating from the Licensed Private Hire Car Association in Bristol you are sure to receive outstanding service. Unlike the sometimes surprise fare you get in a metered cab, you will know exactly the fare when booking. Fares are based on predefined zones and the fare wont change depending on the route, just the start and end destination. You will find no extra charges if the journey takes longer with Prestige Cars then, which may be a huge reassurance for some. They are open for business year round other than Christmas day and Boxing day.
With a fleet of over 800 vehicles there is plenty of choice here for the job in hand. Airport runs, wedding cars, VIP Taxis, executive cars and special occasions all catered for with saloons, minibuses, eco cars, prestige and wedding cars as well as executive taxis.
V Cars have their own app making it as easy as ordering an Uber to get moving. You get in touch directly with your driver via the app or by calling or even using the online booking form. With competitive rates and a wide ranging dispatch area including Bath, Bristol, Chippenham and Swindon you will arrive in comfort and style.
A great choice for a ride to special occasions and events.
Bristol Cabbie offers a bit more class of vehicle with saloons, MPVs and minibuses from four seaters to eight seaters making them a great choice for bigger groups. More geared towards airport and long distance transfers for bigger groups they are a clear choice for parties and work travel.
Flying out on a stag or work trip, comfortably fit everyone and their luggage in one of the range of six, seven and eight seater minibuses and MPVs.
For an example of fares you will be paying £25 for a four seater saloon between Parkway and Temple Meads train stations or £40 for an 8 seater minibus on the same journey. 
Airport transfer? No problem. From £20 fares out of Bristol city to Bristol Airport and from £135 to Heathrow, Gatwick and Birmingham you can find the best departure airport for your trip without having to worry about getting there.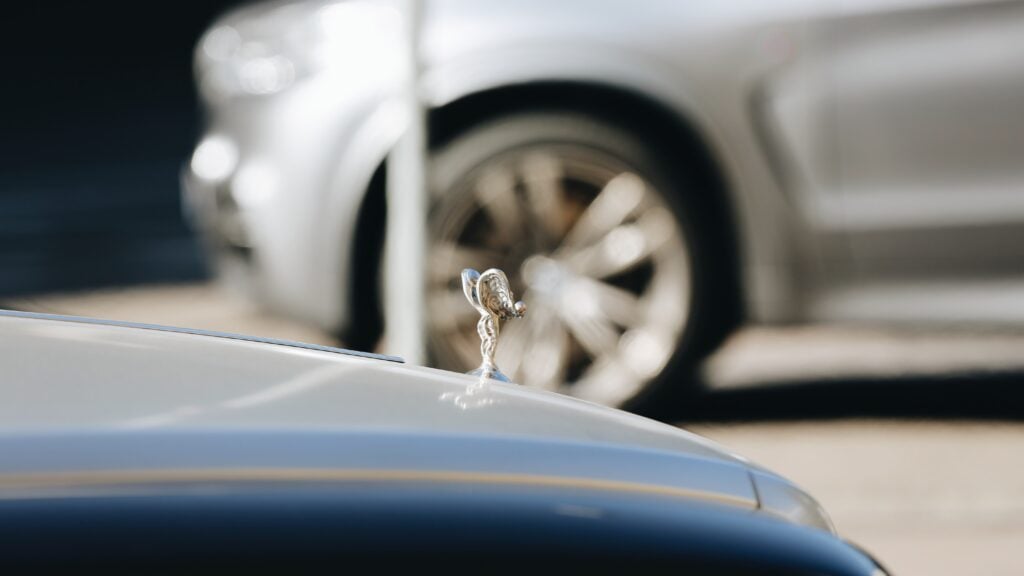 Also offering airport transfers are Club Care Bristol & South Gloucestershire with a bit more of a VIP vibe. Their fleet includes the latest E-Class Mercedes, Audi's and BMW's so you can be assured of a comfortable journey. With friendly, uniformed staff that all have enhanced criminal records checks, you can feel in safe and professional hands. Being partnered with key local hotels in Bristol makes them a real VIP service.
Not just restricted to Airport runs, you can book a journey anywhere to or from the Bristol area including: Bedminster, Clifton, Hartcliffe, Knowle, Bishopsworth, Withywood, Southville, Stockwood, Brislington, Totterdown, Bedminster Downs, Hotwells, Whitchurch, St Philip's, St Anne's, Redcliffe and Bristol City Centre.
A more expensive service for sure, but then again you get what you pay for. Give them a ring for an idea or rates for your journey.
So there you have it, in terms of private hire, Bristol has every potential journey covered. After local runs with no fuss and great service give Kingswood or Access 2 travel a call, the latter your best choice for wheelchair passengers. If you want something a bit more sophisticated, I would opt for Prestige Cars. V Cars and Club Cars have your VIP needs covered with some top of the line vehicles and chauffeurs and if you are travelling as a big group Bristol Cabbies are a perfect choice.