The Best Bottomless Brunch In Bristol
Whether you're celebrating something special or enjoying a booze filled summer weekend with your friends, everyone loves a good brunch – and it only gets better when it's bottomless. Brunch varies from a Full English and omelettes to burgers and wraps all at the same table, so there's bound to be something for everyone, and endless cocktails, prosecco, and ciders only improve what is easily the best meal of the day. Enjoy our top picks for bottomless brunches in Bristol and get ready to book a table.
All prices and menu items are accurate as of July 2021.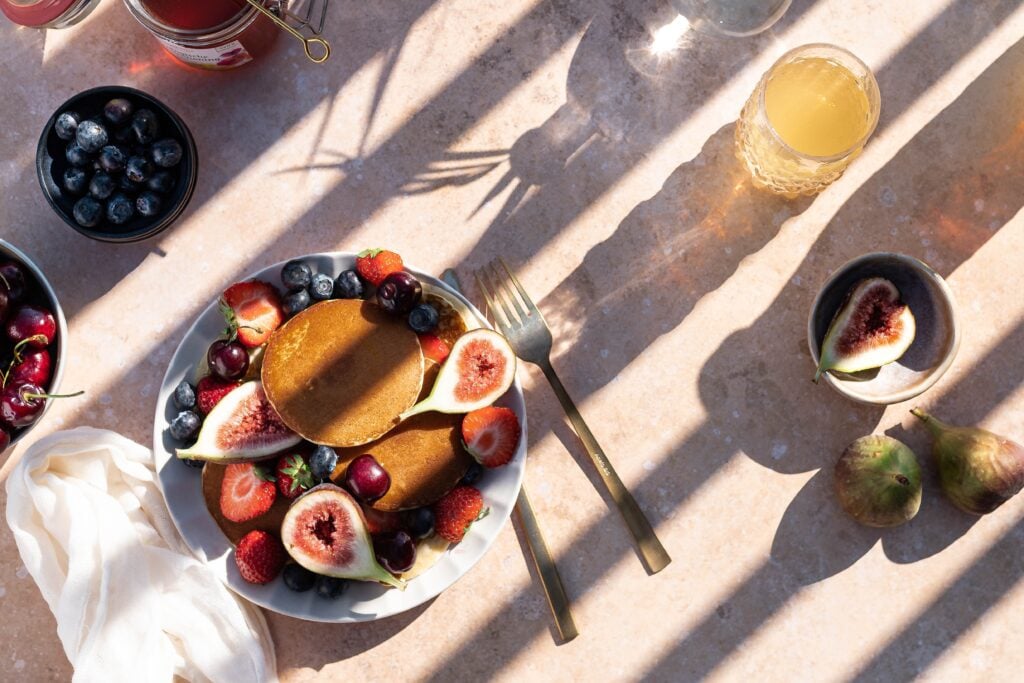 This harbourside spot in Bristol is a fantastic choice for a bottomless brunch – a great way to kick off a day out, or to enjoy your boozy breakfast with a good scenic view. Sitting against the water, The Slug and Lettuce is the ideal location for tourists and locals alike. You can track them down at BS1 5TY, on Explore Lane.
At The Slug and Lettuce, you can enjoy a bottomless brunch for two hours from just £28 per person. This covers one main dish and one drink choice which will be topped up throughout the entirety of your stay. Choose from 9 main dishes, including a classic, vegan, and veggie variety of a Full English and a number of pancake dishes amongst other tasty options, and 6 cocktails to keep within the £28. Or, if these choices aren't taking your fancy, upgrade your meal to include burgers, sandwiches, wraps, and tostadas for an extra £3.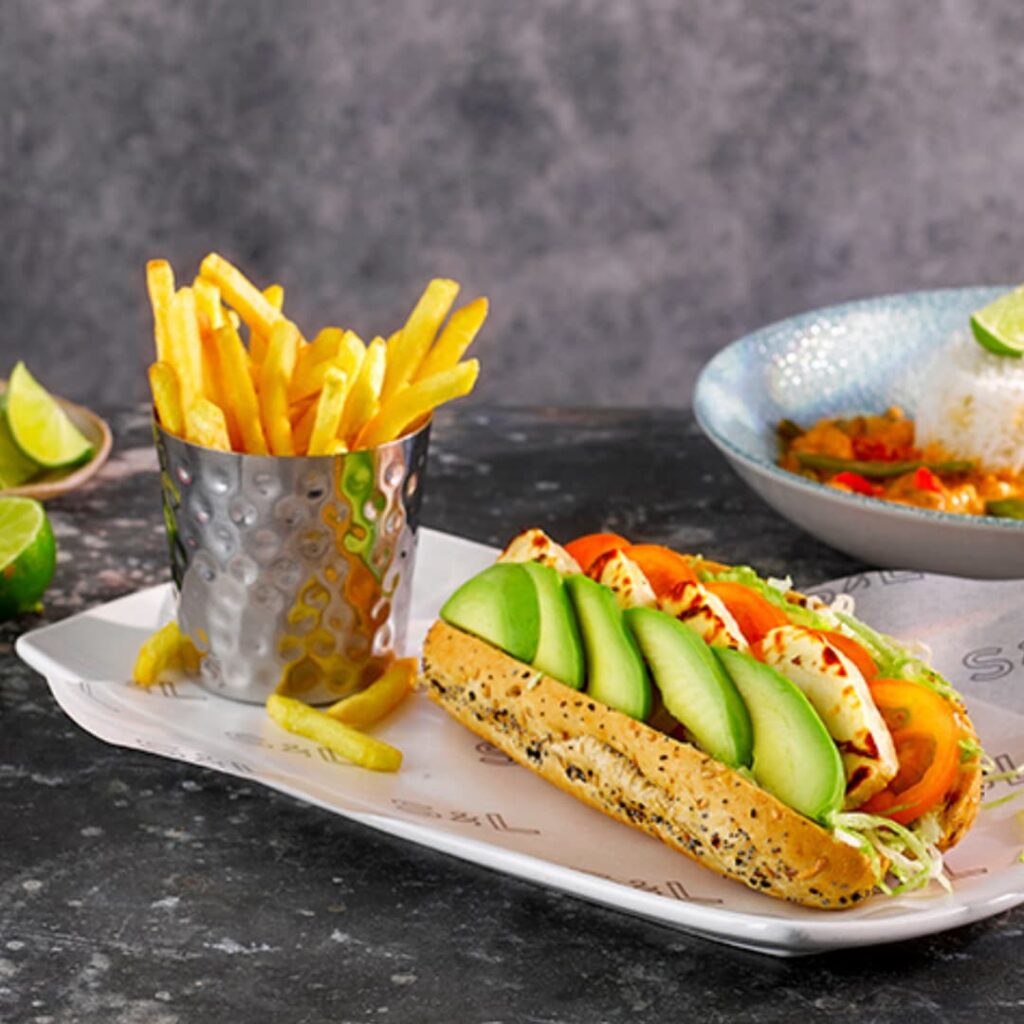 This is a great option for groups with vegan and vegetarian members, as there are plenty of dishes suitable for these dietary restrictions without having to fork over extra cash or make changes to existing menu items. We recommend the Full Vegan Breakfast if you stop by The Slug and Lettuce for your bottomless brunch. 
Perhaps the most important part of the bottomless brunch is the bottomless – the drinks available within the £28 per head bracket are prosecco, Aperol Spritz, bloody marys, pints of Amstel and virgin marys. As with the food menu, you can upgrade your drink choice to a Pornstar Martini for an extra £10. 
These largely fixed prices are a blessing when it comes to splitting the bill; the maths is never fun once you're already tipsy.
The Slug and Lettuce has seen a lockdown makeover, with new summer menus and cocktails ready for reopening. More significantly, they are all decked out with a table service app, making The S&L a great choice for tentative guests who are looking to keep their distance.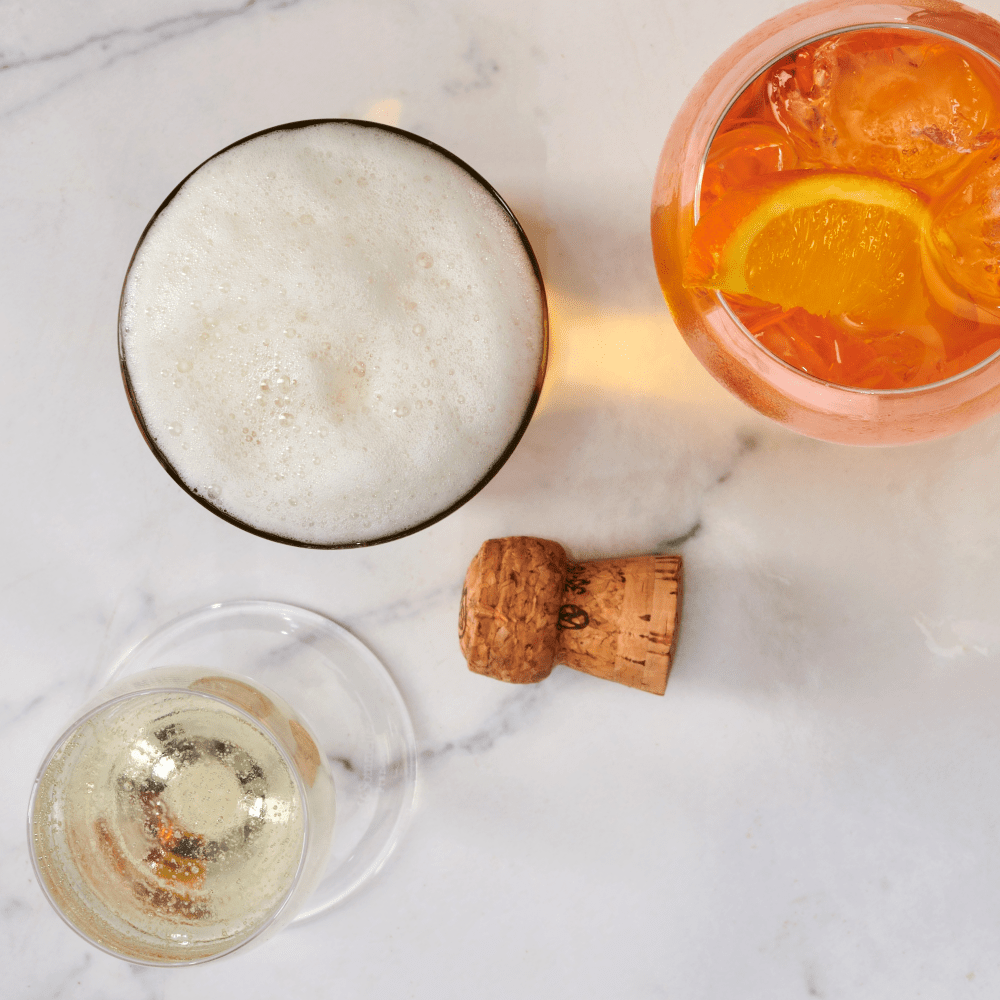 Perhaps you want your brunch to stray away from British brunch staples and enjoy your favourite brunch foods reimagined. Las Iguanas describes their food as putting 'Latin twists on breakfast classics' in their Latin American restaurant. 
A bottomless brunch clocks in at £29.95 per person and you can enjoy your drinks and food for 90 minutes. You might just have 90 minutes to sit, eat and drink, but Las Iguanas say you're more than welcome to mosey on over to the bar to polish off any unfinished drinks before you head on out. 
Your £29.95 gets you a starter, a main and a bottomless choice of either prosecco or draught beer. If you aren't hot on these drink choices, you can opt for a bottomless cocktail for just £5 more (though this handy choice is only available on a Thursday, Friday or Saturday). A cocktail upgrade offers you a classic or strawberry caipirinhas, mango Collins, cube libre, passion sour bomb or huana party.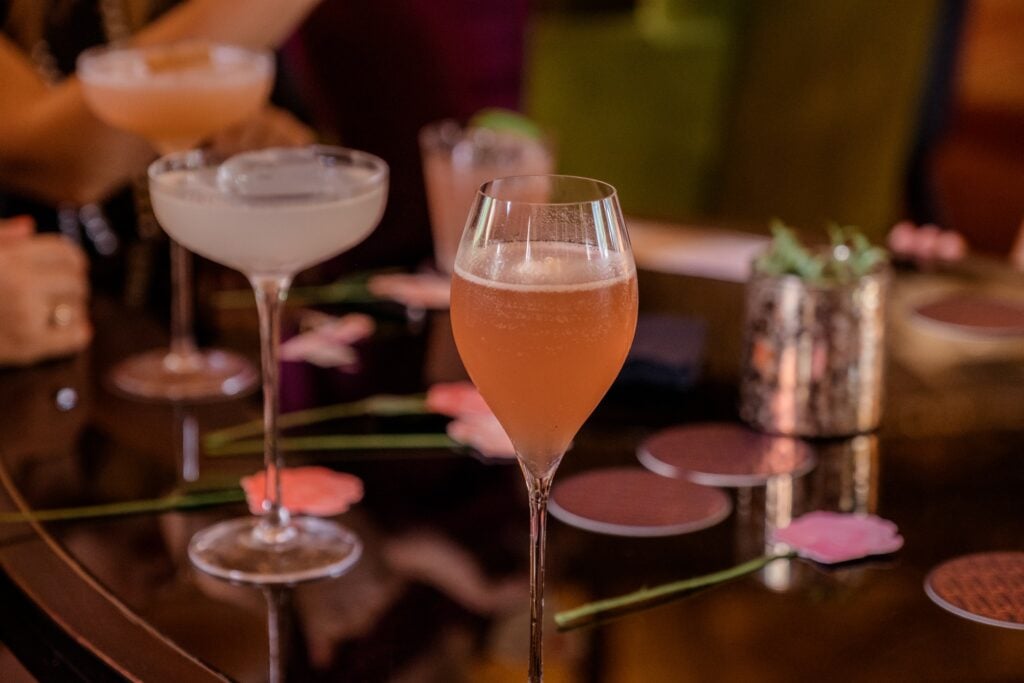 The starter and main choices certainly don't disappoint; treat yourself to the taste of Latin American dishes with plenty of variety and flavour all at a fixed price. The menu features plenty of veggie and vegan options as well as at least one start and main that can be served gluten free upon request. We'd recommend the cheese and mango empanada starter, and the breakfast burrito veggie main, though there certainly is something for everyone. This is the perfect brunch for those who are truly caught between lunch and brekkie; there's a dish for everyone, from breakfast burritos to a dirty burger. 
Find out more and book ahead at https://www.iguanas.co.uk/bottomless-brunch at one of the two Bristol locations. Either stop by the harbourside spot, at Anchor Square, BS1 5UH, by Millennium Square or head to The Venue, Cribbs Causeway, on Merlin Road, BS10 7SR. Whether you're heading out on a day by the harbour or pausing a shopping trip, one of these handy locations is bound to work out. 
Even if the typical summery brunch vibes just aren't quite your thing, that's no reason to rule out a bottomless brunch, especially not one at Steam. One of Bristol's best beer halls, decked out with a bar, stretch tents, and festival gardens, has updated their menu to include a bottomless brunch – it's a great choice for burgers, and a little less conventional that traditional omelettes and pancakes.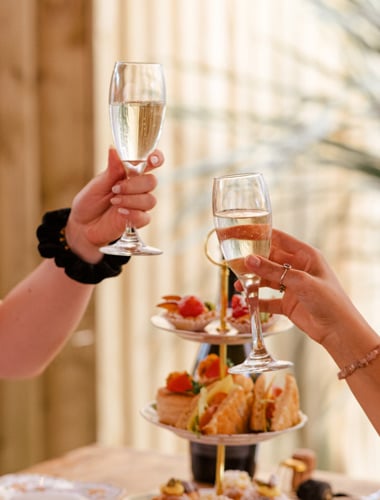 This bottomless brunch is kickstarted with a glass of prosecco, and guests will receive a nacho sharing dish for the table, complete with cheddar cheese sauce, mozzarella, salsa, guacamole, and jalapeños. Each person's brunch is complete with any burger choice and fries, and the choice of either bottomless prosecco or bottomless jugs of Steam brewed pilsner or rolling apple cider. 
The burger choice at Steam is spectacular, from classic beefburgers and cheeseburgers to bacon toppings, coleslaw options, and a couple of stand-up vegetarian choices.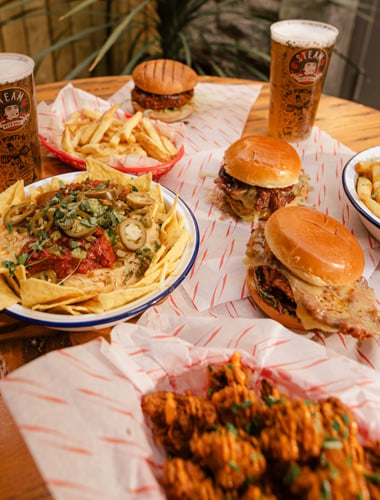 Book through 'Get A Wriggle On' and it'll be £32.50 for each person, covering a 90-minute stay. You can head directly to Get A Wriggle On at https://www.getawriggleon.com/o/bristol-steam-bristol-spanish-tapas-brunch-with-bottomless-prosecco-or-beer to book bottomless brunch at Steam, or for more information go to https://steambristol.co.uk/bottomless-brunch-bristol/ – you will be directed to the booking website from there. 
Steam is a great choice if you're looking for somewhere distinctly and uniquely Bristol; break away from the chain restaurants and bars with multiple locations and pull up a chair in the one-of-a-kind, local beer hall. You'll find Steam at Clifton Down Station, BS8 2PN. 
The Alfresco venue is of course a great choice for the summer weather, though the terraces are covered and heated, and tents are available to help you enjoy your food come rain or shine. When you book, take your choice of dining area from: the Camp Fun Time Tent, the Main Deck, the Brum Bus, or Inside Steam.
Unfortunately, this fantastic bottomless brunch is a Saturday only deal, though Steam does offer a number of other great dining experiences too, including bottomless prosecco with exquisite pastries on weekdays, a bottomless afternoon tea or even just sampling some of the generous collection of beers, from international beers to the most local breweries, Steam has it all.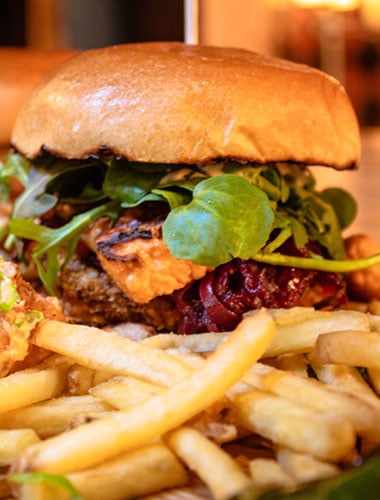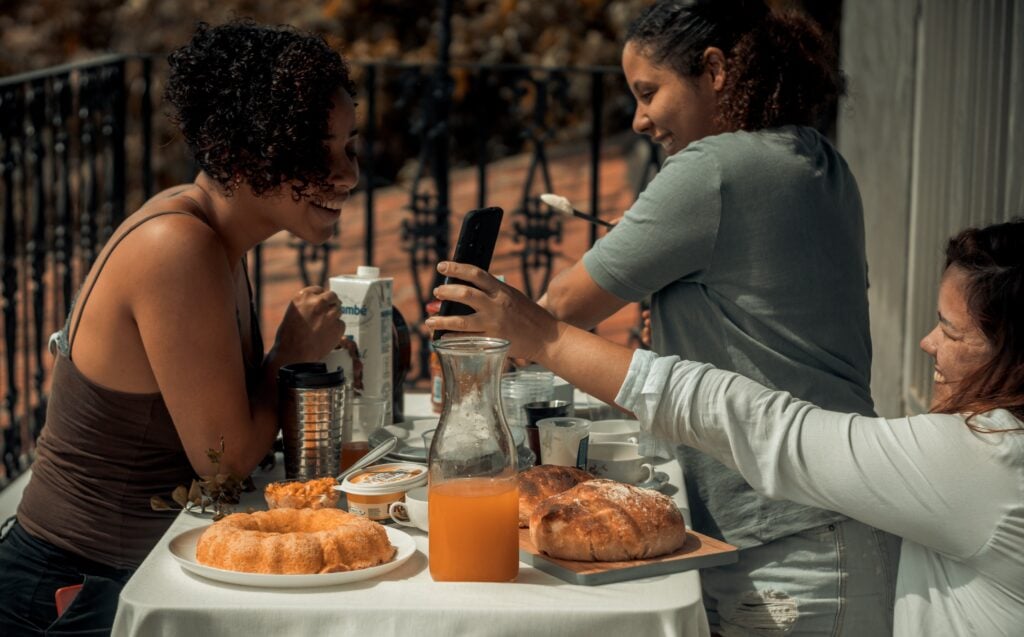 This is another great bottomless brunch option that strays from a stereotypical idea of brunch. This pan-Asian restaurant has a menu featuring fusion style Asian cuisine and a range of experimental and exciting cocktails.
A bottomless brunch at Aluna features a great combination – one main, one dessert, and, of course, bottomless drinks. Choose from prosecco, a bubblegumtini, or a Pornstar Martini for your drinks. For brunch with prosecco, you can expect to pay £29.95, or brunch with prosecco and cocktails bumps your total up to £37.50 per person.
For the main itself, there are plenty of choices available, including vegetarian and vegan choices. A personal favourite is the chilli avocado toast with garlic mushrooms. For dessert, enjoy a range of classic options, including waffles, cheesecakes, brownies and pancakes.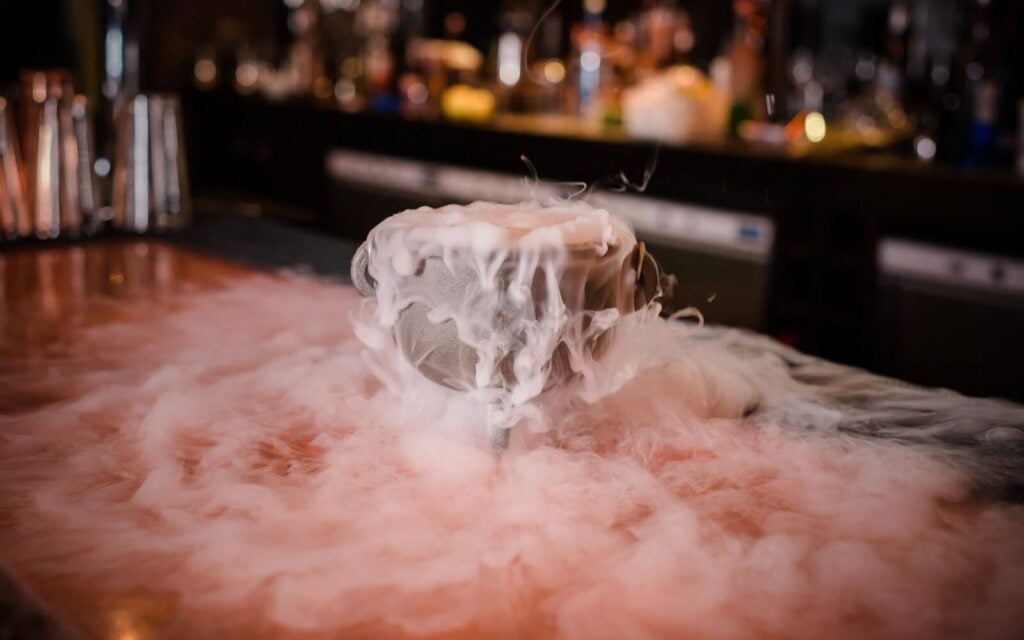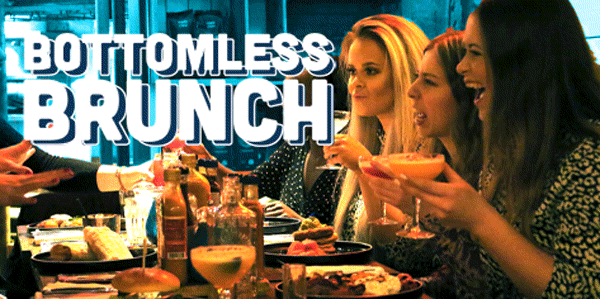 Turtle Bay has a Caribbean themed menu, with great dishes inspired by and cooked with the culture in mind. It has a fantastic vibe that will feel like you're relaxing abroad, right from Bristol itself.
Treat yourself to 2 hours of cocktails, mocktails, and red stripe. This bottomless brunch starts at £28.50 for each person, though some dishes are a little pricier. Any items with an extra few pounds are clearly marked on the menu, so you won't be falling into any traps. The £28.50 price bracket invites you to enjoy items from the breakfast and brunch menu, as well as burger and roti dishes. If this fantastic range of meals isn't thrilling you, you can pay £32.30 to have any of the main dishes of Buddha bowls alongside your drinks, opening up nearly the entire menu – this is perhaps one of the bottomless brunches with the most choice in food and drinks.
One particularly great choice from the Turtle Bay bottomless brunch menu is the Honey Bunny Yardbird, a bara stick with chicken, maple syrup, cream cheese, watermelon, and hot sauce – a truly distinct menu that will leave you craving more. And hey, if you do fancy more to eat, no one's stopping you from ordering some extra sides. 
Another great bonus of opting for a bottomless brunch at Turtle Bay is the sheer size of their cocktail menu. In keeping with the Caribbean food, the cocktail menu features some classic Jamaican rum themed drinks, such as the Rum Runner or Reggae Rum Punch, alongside countless other options. For parties with members who don't want to drink, there are a number of fantastic mocktails available, such as the Virgin Passion Punch.
Turtle Bay offers its bottomless brunch experiences all week long, and simply extends brunch from 3.00pm to 5.00pm on Sundays. If you have a random Tuesday off from work, or a birthday to celebrate, the Turtle Bay bottomless brunch is available all week long– no need to wait for the weekend to roll back around.
This fantastic menu is available from two spots in Bristol, either 221-223 Cheltenham Road, at BS6 5QP, or 8 Broad Quay, BS1 4DA. If you want to book yourself a table or check out the full range of this giant menu, head to https://www.turtlebay.co.uk/bottomless-brunch for more information.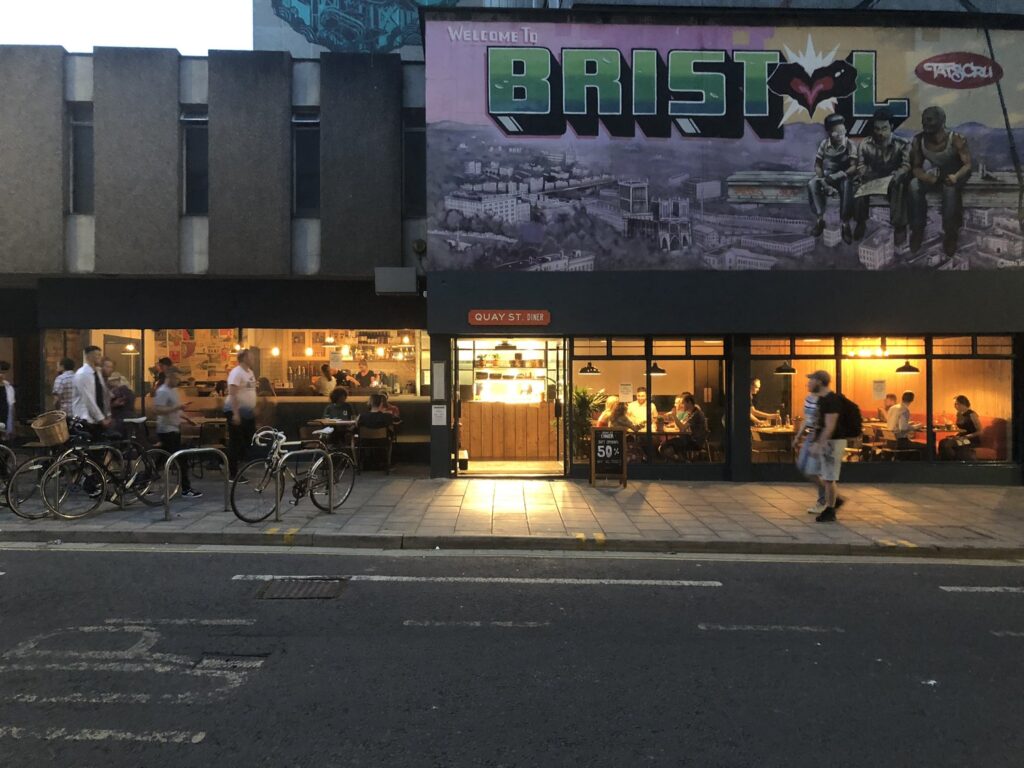 If you're after a local experience, Quay Street Diner is the spot for you. This all-day diner has a home-made feel, from their hand shaped patties to the local suppliers, this is perhaps the closest you can get to Bristol itself through a bottomless brunch.
The prices at the Quay Street Diner vary more within your group than the other options described. Instead of one fixed price, bottomless brunch is £15 per person plus the price of your food, which can range from £8.50 to £12.95 – great for people looking to have a little more control over their budget. 
Enjoy your 90-minute bottomless brunch, with menu items such as pancake stacks and their well-known fried chicken and waffles, this is a brunch with a belated breakfast sort of atmosphere.  
There isn't a drinks choice at the Quay Street Diner brunch, so make sure your party are all prosecco fans, but don't worry, the drinks will keep on coming throughout your stay.
If you fancy extending your stay longer than your bottomless brunch, treat yourself to craft beers, cocktails, shakes, or freshly ground coffee. Swinging by the Quay Street Diner is a brilliant way to support local businesses and local suppliers in and nearby Bristol.
Try it out at 2 Quay Street, at BS1 2JL, or glance over the menu yourself at https://www.quaystreetdiner.co.uk/.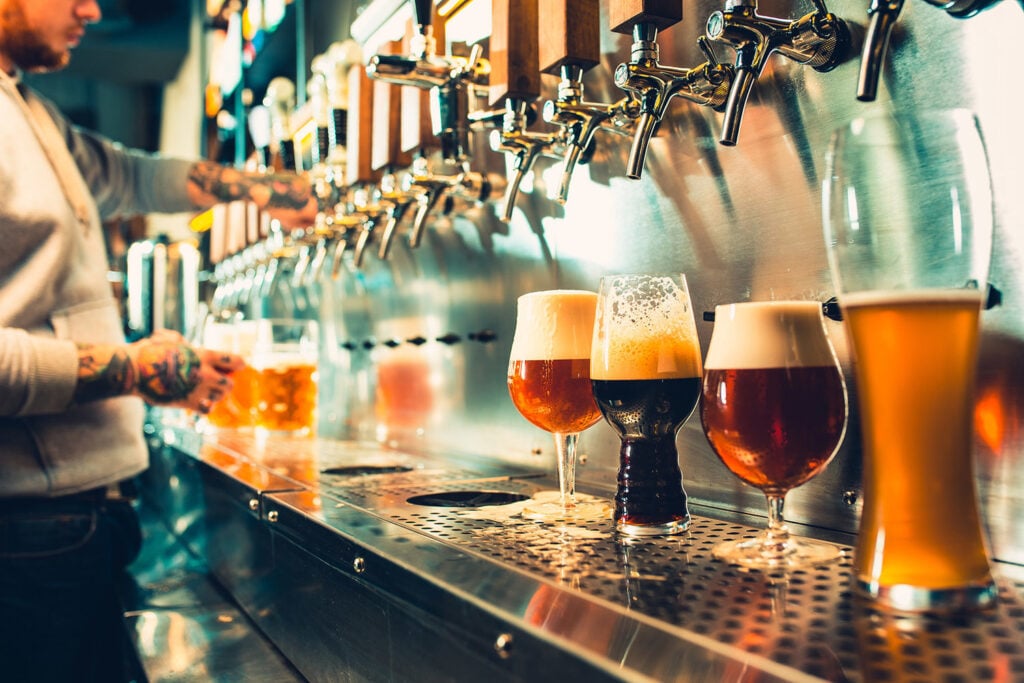 Whether you're looking for a calm and classy brunch, a brunch with a buzzing atmosphere or an international, eclectic brunch, Bristol has it all on offer. Stick to a Full English and prosecco at The Slug and Lettuce or test out a burger and beer at Steam; you're sure to find a bottomless brunch you and your mates will love in Bristol.