Best Italian Restaurants In Bristol
Everyone loves a good Italian meal; whether you're a classic pizza and pasta fan or enjoy the traditional palates and spices of the culture, you can't go wrong with the Italian food when you're choosing somewhere to eat. Let's dive in and take a look at the top places to get some Italian food whilst you're in Bristol.
All prices, opening hours, and menu items are accurate as of July 2021.
Breakfast, Brunch, and Lunch Recommendations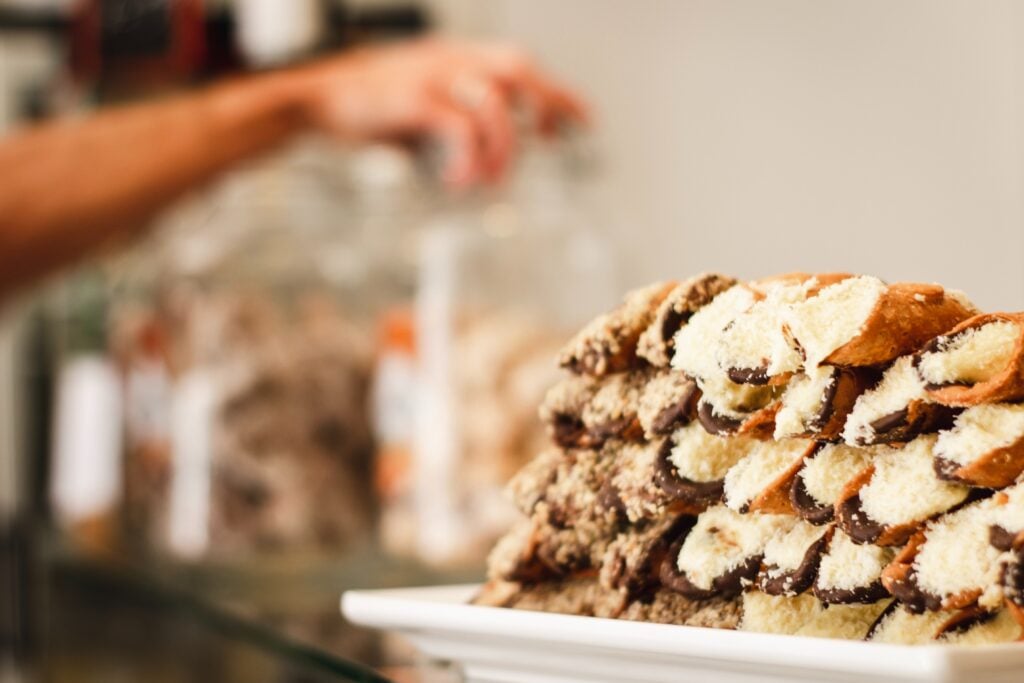 Rod and Ruby's is a great little Italian coffee shop – the perfect lowkey place for a pit stop mid-morning to enjoy some Italian classics.
The team are all from Italy and the wholesome family-run feel is tangible throughout the shop. Named after the owner's grandparents, Rod and Ruby's Italian heritage is right at the heart of the restaurant. Inspiration for the recipes is drawn from cooking in the owner's childhood, Italian culture and art, as well as a passion for food – all of which makes for a line of wonderfully unique coffee selections and an authentic Italian feel. 
The menu selection isn't quite as large as some of the other venues on our list, which is why we recommend Rod and Ruby's a mid-day bite, but the food is great quality none the less, and don't fret, there are vegetarian, lactose free, and gluten free options. Order yourself a panini, from £3.95 with a good few options available, a pastry, and a weird yet dreamy coffee as you sit and recharge your batteries. A personal favourite is a mortadella ham, pistachio and Italian cheese panini followed by a cannoli.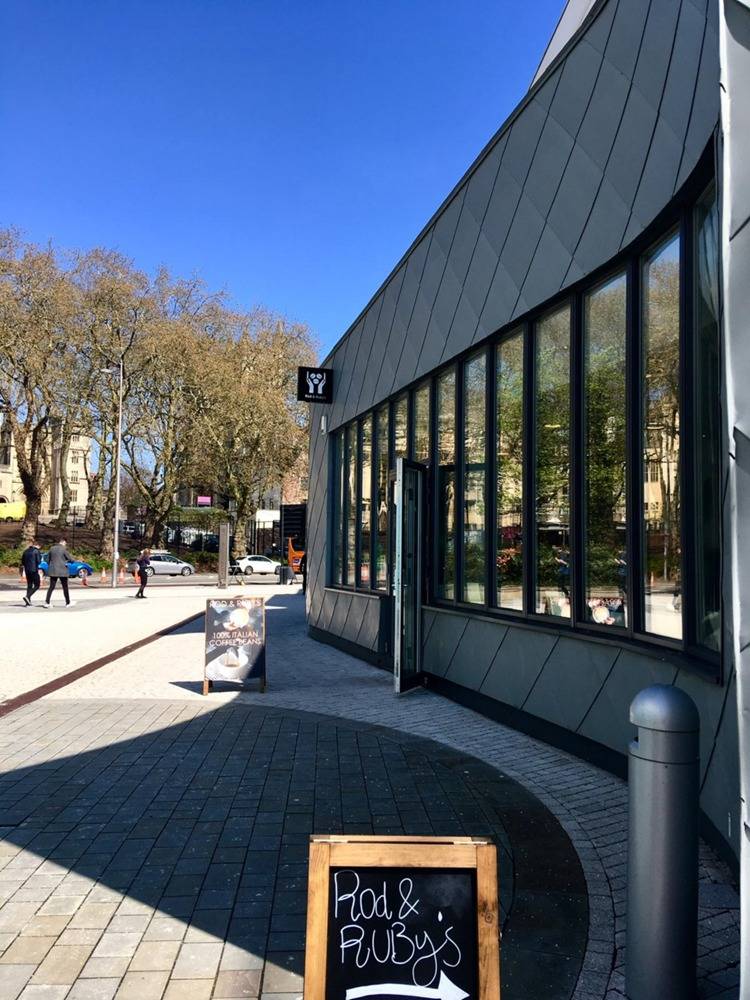 First and foremost, Rod and Ruby's specialities are their distinct hot drinks, making it the perfect place for coffee enthusiasts, you'll have plenty of fancy, exciting, new drinks to try. A great recommendation is the lavender white hot chocolate. Perhaps you prefer the classics and opt for an 'if it ain't broke don't fix it' approach to your coffee, in which case you're in luck; you can still order the bog standard americano and a good old cuppa tea. 
If you fancy these Italian style pastries and coffees, you can browse the Rod and Ruby's menu at https://rodandrubys.co.uk/en or head on down to College Square 2, BS1 5UE. This isn't too far from the SS Great Britain, about 0.3 miles away, so it's certainly worth swinging by if you're on a day out by the harbourside. Bring your four-legged, furry friends along as they're more then welcome, and there's plenty of outdoor seating too.
Be sure to stop on by at Rod and Ruby's if you're coming from Bristol harbourside.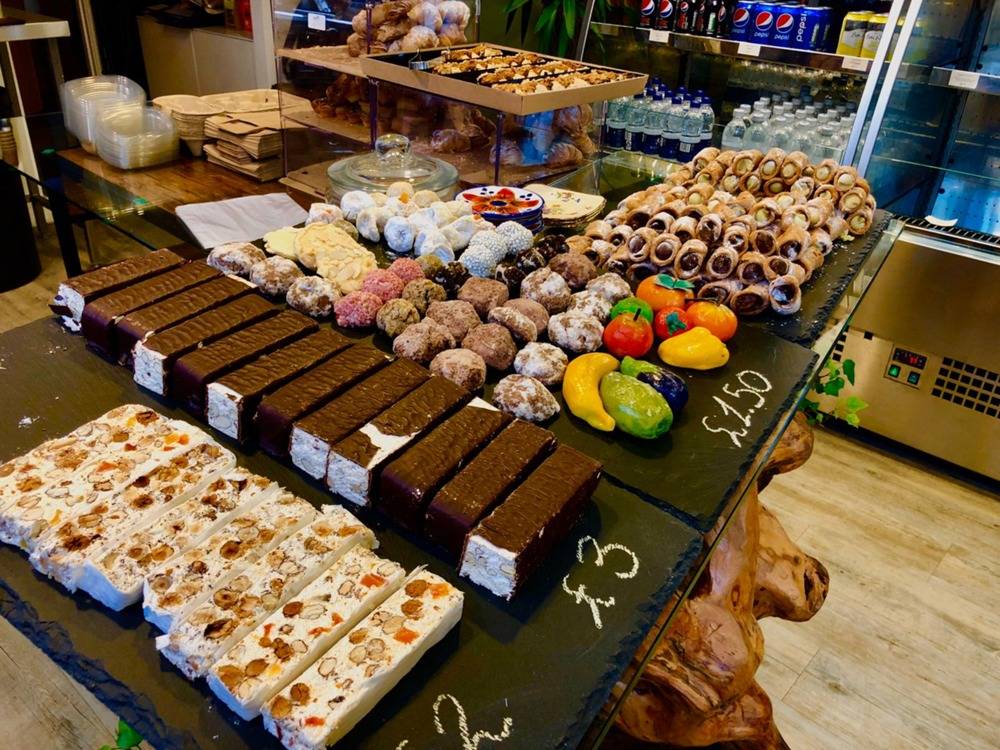 This is a great brunch and lunch spot in the Clifton area, though it is open 9.00am until 16.00pm, their breakfast menu is fantastic. 
Rosemarino uses local ingredients to support other businesses and suppliers local to Bristol whilst using various Italian recipes, creating speciality dishes from different regions, all throughout Italy. The menu isn't static year-round but rather changes with each season, ensuring they can continue to support local businesses by using seasonal ingredients whilst getting the very most out of their menus. 
Rosemarino has a great selection of dishes on offer at a range of price points, so there truly is something for everyone. Enjoy a pastry from just £2.50, with a fresh bake each day, the pastries on offer are nice and varied, or if you fancy, spring for eggs royale at £10. There are tonnes of choices and something new to try each time you visit.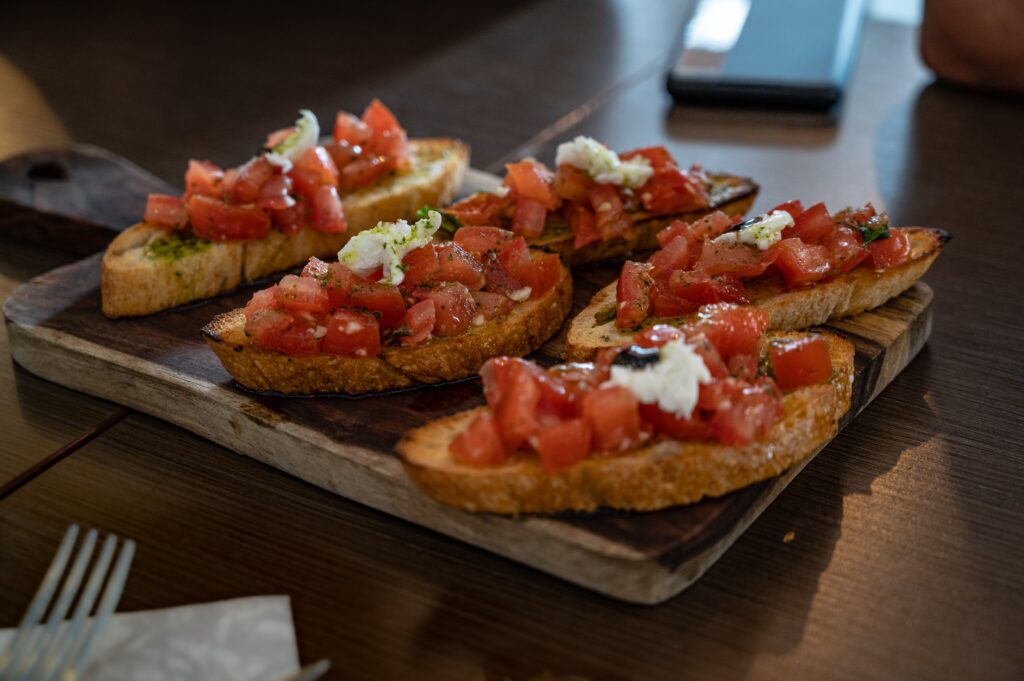 If you're stopping in for lunch the arancini alragu is a brilliant choice, for a two-piece meal at just £4.50, you certainly can't complain, and the food is incredible. You'll certainly be left wanting to come back for more. 
Rosemarino is just a ten-minute walk out from Clifton village at 1 York Place, Clifton, Bristol, BS9 1AH, so it is nice and easy to pop in – and you definitely should. Apparently, we aren't the only ones who recommend Rosemarino as one of the best Italian places in Bristol; Rosemarino won the Bristol Good Food Best Breakfast award in 2012, 2013, 2014, and 2018, the Best Italian award in 2013, 2014, and 2018 as well as the Best Front of House. Clearly, Rosemarino is a fantastic establishment all round. 
If you fancy having a glance at what's on offer before heading in, visit https://www.rosemarino.co.uk/ to see their menu and read a little more about them online.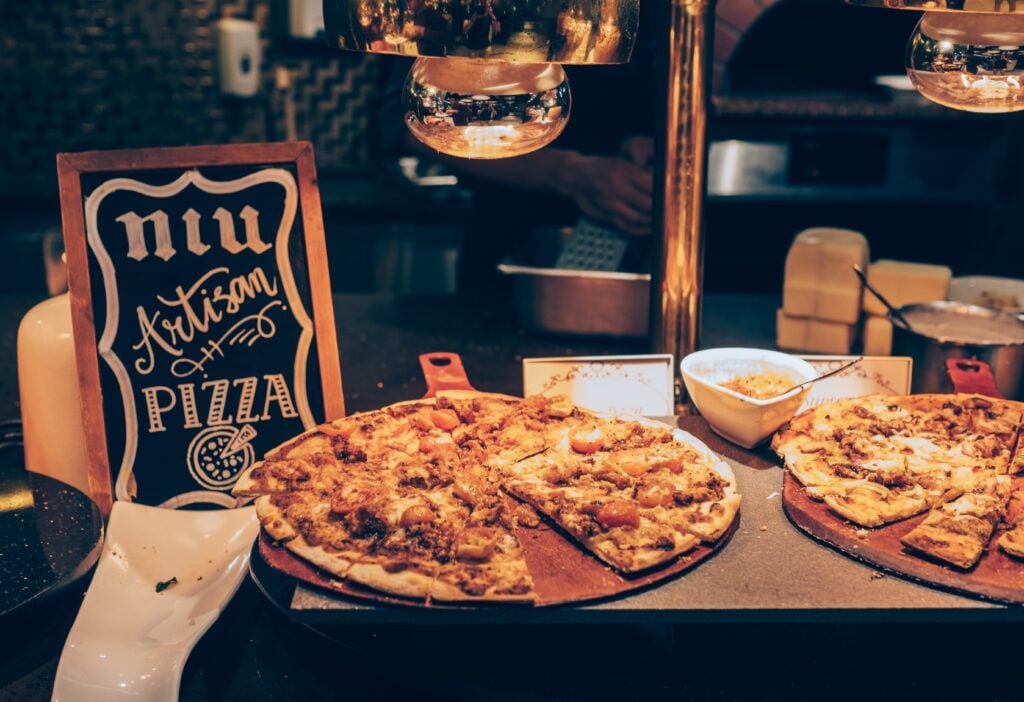 Zanky's is a brilliant choice for on-the-go tourists or local Bristolians who just want to get their feet up at home. Zanky's doesn't have a dine in option but rather is a take-out deli. It's a fantastic place to grab a bite if you don't want to waste any time on a day out, are on the move, or are just ready to be at home. 
Zanky's is another family run restaurant, bringing their own heritage into the dishes served. The owner makes dishes putting a great spin on Sardinian culinary traditions, making the perfect blend of Italian and Mediterranean foods. The love of Sardinian cooking came from the owner's grandfather, so it is only fitting that the restaurant be given his nickname – Zanky. 
Zanky would experiment, creating cool, unusual combinations that worked surprisingly well, creating unique flavours that are now distinct to the Zanky's Deli brand. The owner has embodied these same experimental practices, whilst still following traditional methods to create a brilliant twist on the traditional, Italian classics. Zanky's owner trained at the ALMA Academy of Gualtiero Marchesi, the famous Italian chef, and so between the culinary courses and traditional Italian teachings and recipes, their grandfather's wisdom, and the influences from their home in the Italian island in the Mediterranean, Zanky's proudly presents flavours and dishes from all over Italy.
Zanky's also offers a fun spin on their menu, letting you order A Domo, meaning 'at home' in Sardinian. Their A Domo cooking kits lets you add the finishing touches to your meal yourself, making you into, according to Zanky's, 'a gourmet chef' yourself. With the A Domo kit, you're sent the meal all prepped up, you just follow the step-by-step instructions they send your way. It's a brilliant compromise to get the great taste of a home cooked meal without needing to be a skilled cook yourself – a perfect way to show off at a dinner party.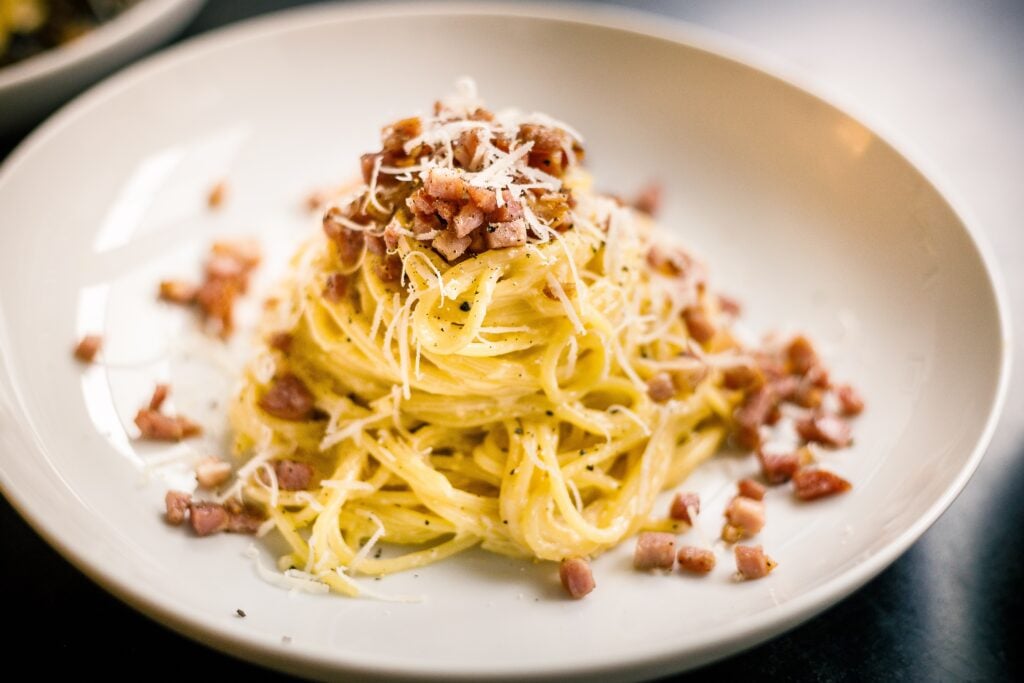 The deli's menu will keep you on your toes, being regularly updated for seasonal dishes and to keep the team cooking new, cutting edge, exciting new foods. The cooking processes follow strict, traditional methods, promising fresh results and no preservatives. 
Grab yourself some pizza in a true Italian fashion. Pizza al taglio, not too common throughout Bristol but all the rage in Italy. Or order yourself A Domo slow sous-vide cooked at the restaurant, ready for you to heat up. 
Zanky's is a little pricier than the other places we've recommended but the high-quality food made with great quality ingredients is certainly worth the extra pennies. 
Order your food online or go on in to order and collect your meal from 26 Filton Road, Horfield, Bristol, BS7 OPA. Have a peep at what's being offered at https://zankysdeli.co.uk/ .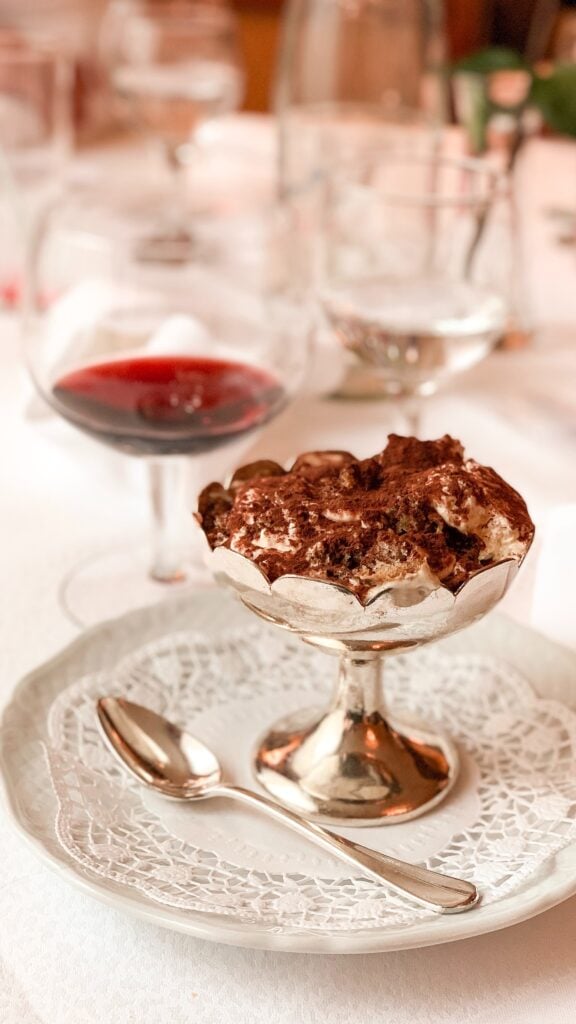 Pasta Loco is definitely a popular place to get some Italian food in Bristol, but it's popular for a reason and so worth the hype. With limited seating at the moment, due to COVID-19, it is definitely work booking ahead if you want to go anytime soon.
Pasta Loco is run by two cousins, Ben and Dominic, with Italian heritage. Their restaurant aims to combine the Italian culture, recipes, and food they grew up with, with the feel-good spirit of the Bristol community. The dishes they serve are inspired by their Nonna Bianchi, and it's clear through the work they do that family is at the centre of everything the pair have worked for.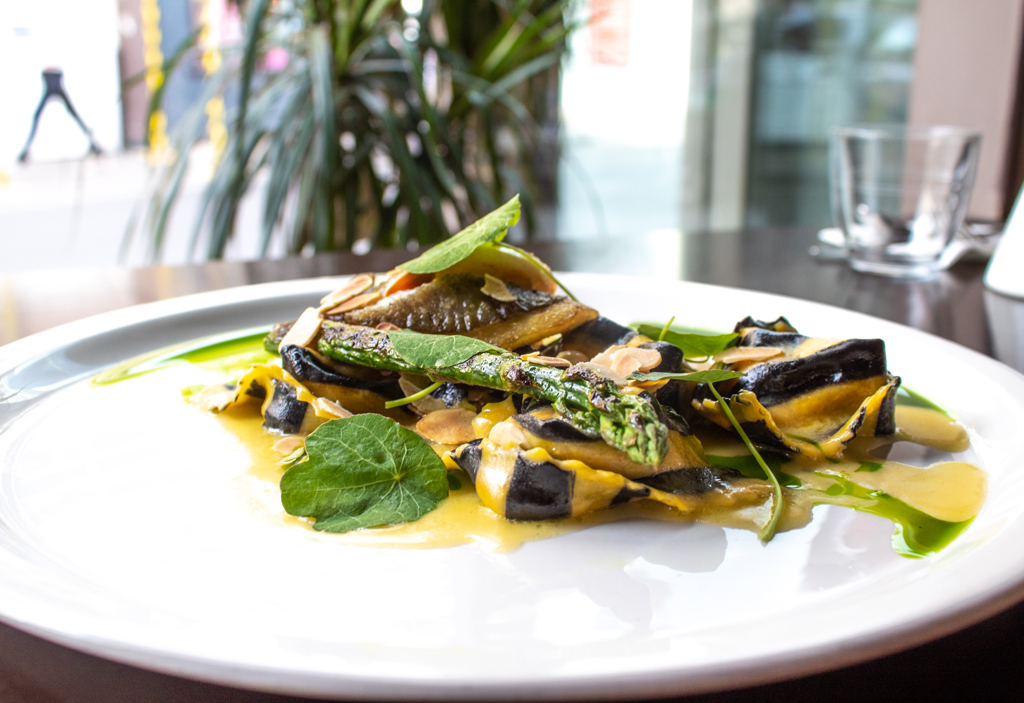 Pasta Loco offers a seasonal menu with artisan cheese and hand selected wines to complement the menu. They claim to have the 'finest negroni this side of Florence' and definitely don't disappoint. If you're a cocktail fan, we think it is certainly worth checking out the negroni for £8.50. 
The prices can fluctuate at Pasta Loco, largely due to the ever-changing menu on offer, but TripAdvisor places it as a mid-range price point, labelling it a '££' destination. There's often a two courses for £18 or three for £21 offer on their lunch menus.
If you happen to stop for dessert and are lucky enough to have it on the menu when you visit, we suggest the peach, almond, and coconut frangipane with rhubarb and raspberry compote and pistachio gelato.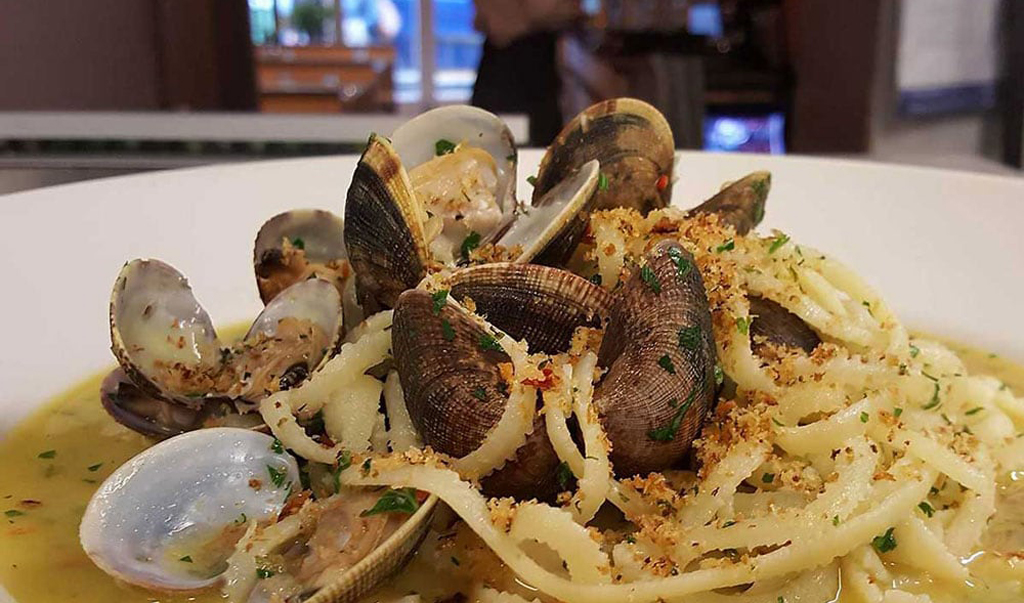 On Wednesday through Saturday, Pasta Loco is open from 12.00pm until 2.00pm and then again 5.00pm until 9.00pm, making it a great choice for an evening meal. Sundays are open 12.00pm until 4.00pm, perfect or an early tea or a late lunch – or hey, why not fill yourself up and make it both?
Check out the latest menus at https://pastaloco.co.uk/ and find them at 37A Cotham Hill, Redland, Bristol, BS6 6JY to grab a bite to eat.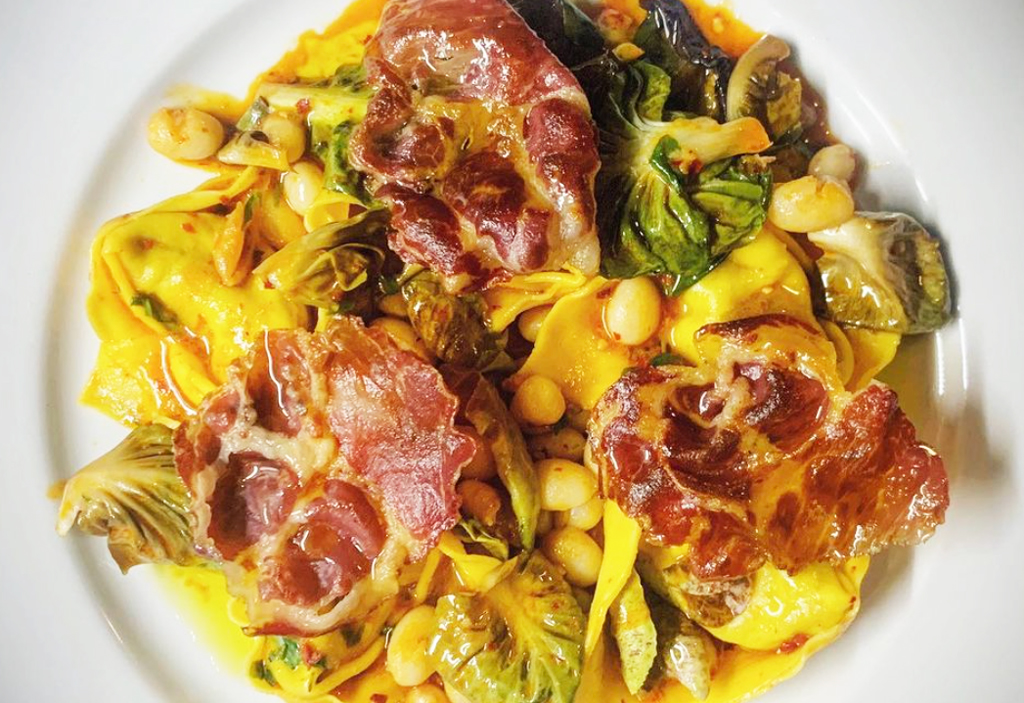 Don Giovanni's was described by Food and Drink as 'one of Bristol's best kept secrets' and we're here to share it with you today. 
The Sicilian restaurant pays tribute to the head chef, Andrew Firetto's, Sicilian roots. He was trained in French cooking but mixed traditional and modern methods to create unique Sicilian and Italian style dishes. The seafood spaghetti is definitely not one you want to miss. To top it off, the dessert menu is bound to blow you away – the top choice with us is certainly the Cannolo alla Siciliana, at just £5.95, you are absolutely getting your money's worth.
This is another one of the more expensive recommendations, but the portion sizes are generous and definitely won't leave any guest hungry.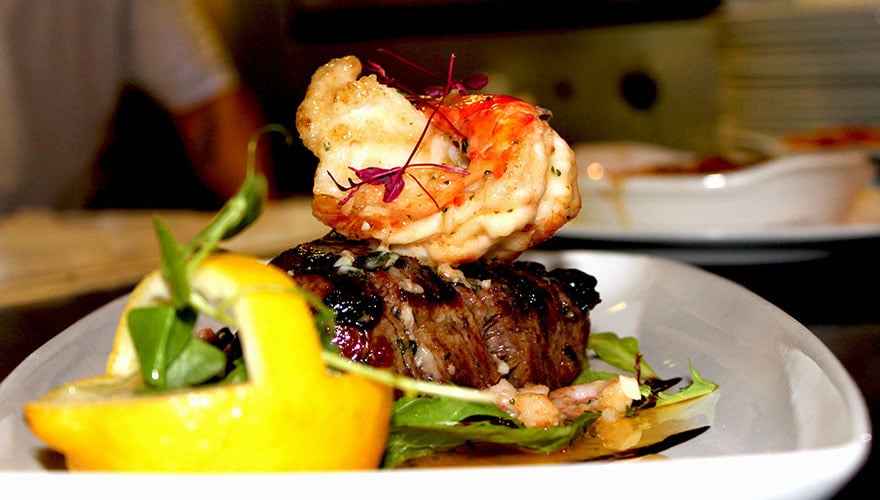 Don Giovanni's aims to use the freshest ingredients and avoid genetically modified produce where possible. 
Be sure to head to http://www.dongiovannisbristol.com/ to see more or head straight to Redcliffe, Bristol, BS1 6PW to try it out for yourself.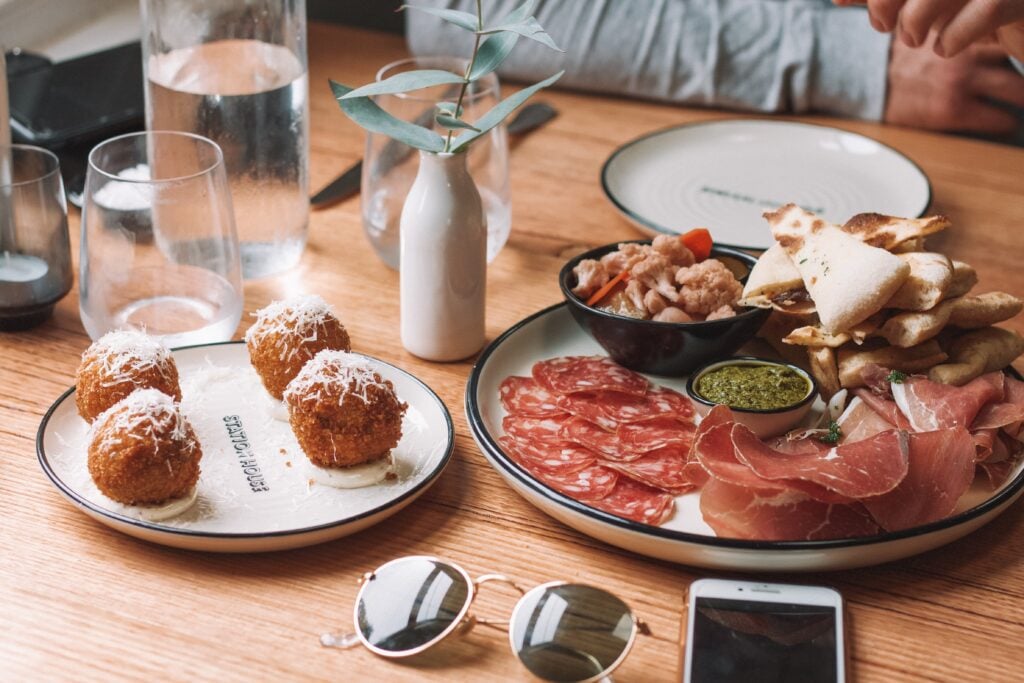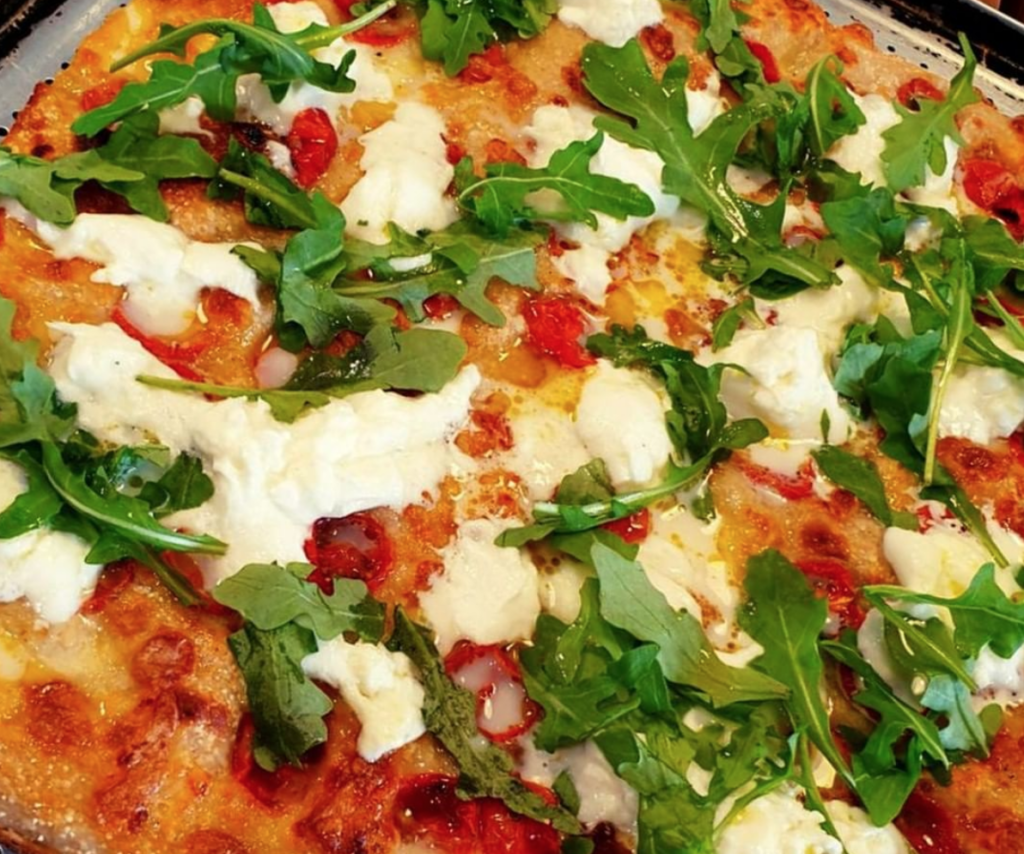 Taste of Napoli is a great low-cost option to get some authentic Italian food no matter the time of day. This café style restaurant has plenty of veggie and vegan options without having to compromise on taste, flavour, and variety. 
The family run establishment serves authentic and traditional Italian street food, incorporating the family's Neapolitan heritage into each and every dish. They pride themselves on using traditional methods and high-quality ingredients imported from Italy – it doesn't get much more authentically Italian than that.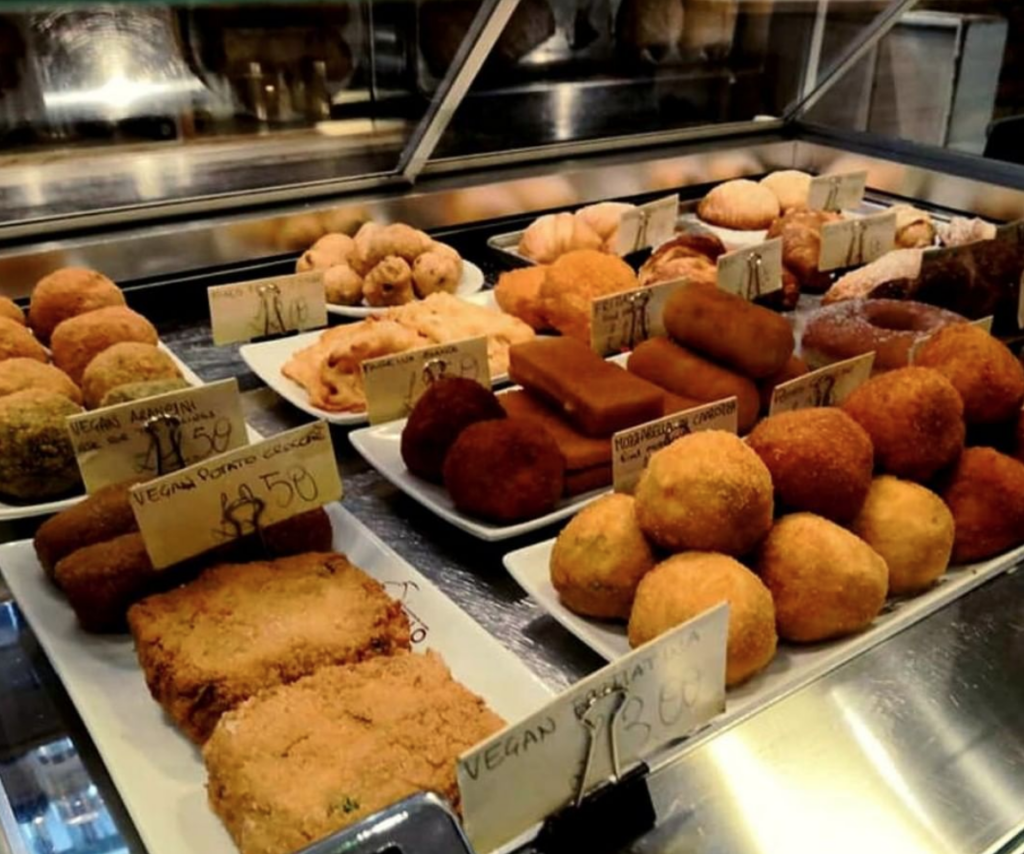 The menu varies throughout the day, offering brilliant breakfast options and pastries until noon. A great choice is a croissant, plain being just £1.80, or a croissant filled with apricot, Nutella, and custard for £2.30 (or apricot, multigrain berry, and chocolate if you opt for the vegan option). There are numerous other tasty pastry and breakfast options, inclusive to dietary restrictions. Breakfast at Taste of Napoli is a great way to kickstart your day out in Bristol, or to treat yourself to breakfast out. 
Pizza, perhaps the most famous Italian dish, is served from lunch onwards, as are Focaccia sandwiches, panini sandwiches, fried sides, and desserts. As with the breakfast items, there are tons of vegan options available. You needn't worry about the faff of trying to modify existing dishes or compromising a great dish.  The incredible pizza options start at £3.00, or order yourself a focaccia sandwich for £5, or a panini from £6. With each of these mains there are plenty of choices in fillings and toppings – you might just have to go back for seconds.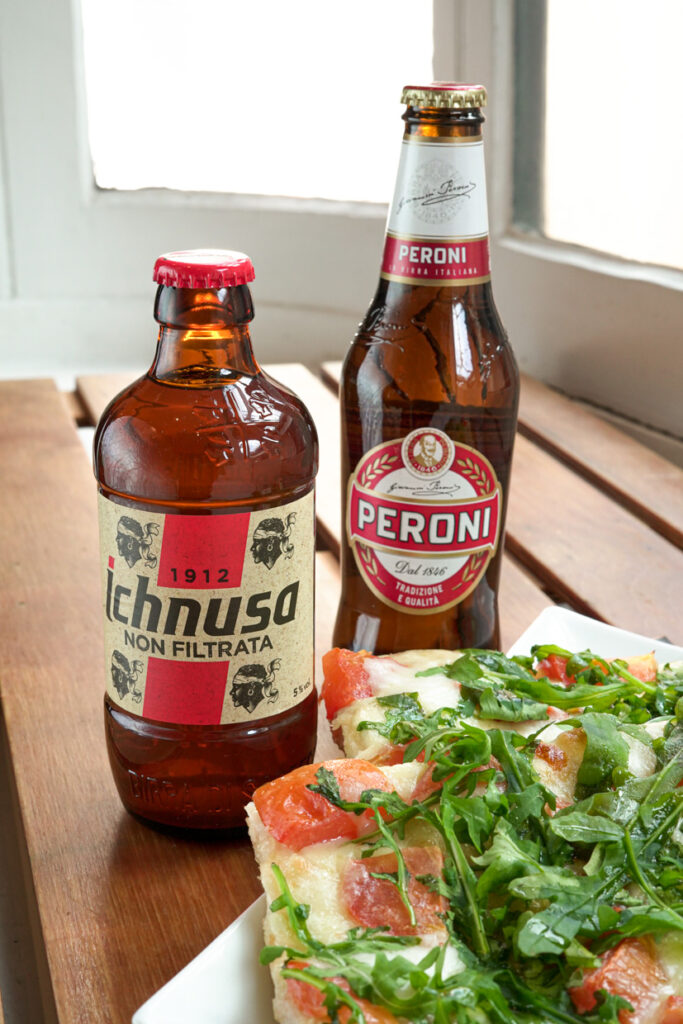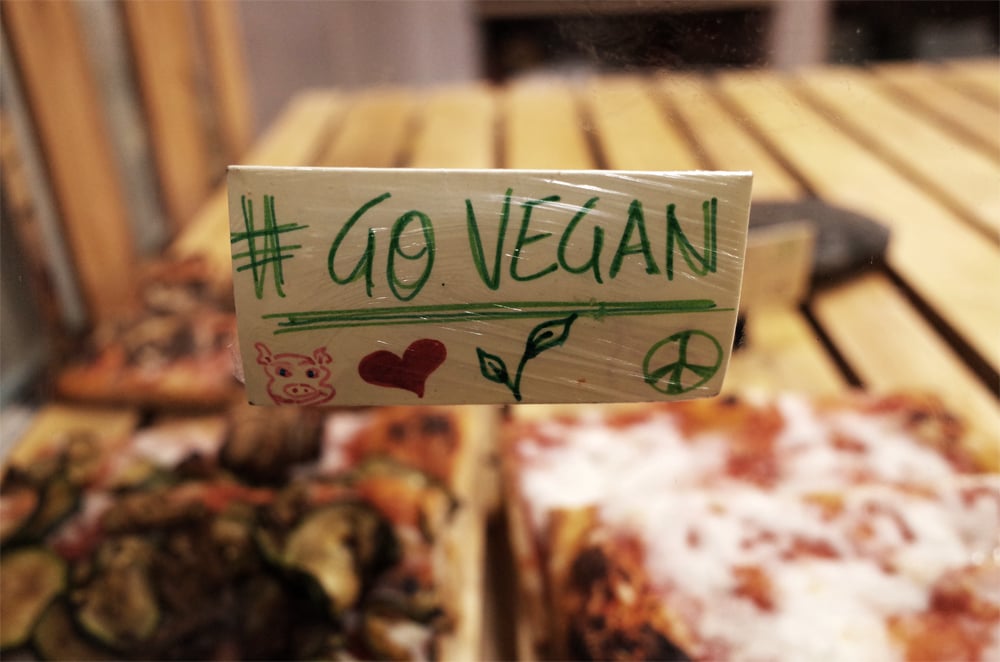 And of course, the most important part of any meal, the dessert. Gelato is served all day long and is great to take away with you, but if you're sitting down for a meal, we'd recommend the tiramisù for £5. 
Try out Taste of Napoli for yourself at 32 The Horsefair Broadmead, Bristol, BS1 3BB, or have a sneaky preview of their menu first at https://tasteofnapoli.co.uk/ .
Whether you're searching for breakfast, lunch, dinner or a snack, Bristol is jam packed with fantastic Italian dining options to fuel your day. Treat yourself and buon appetito!