How many Michelin star restaurants does Bristol have?
Home to four Michelin star restaurants, Bristol is about way more than its beautiful architecture and rich maritime history. Set in valleys, near harbors or hidden away, these eateries all combine the beauty of Bristol with that of their food and, like the city that was the starting place for early voyages of exploration, these restaurants are pushing the boundaries. Come with us as we take a tour in and around Bristol to find the kitchens, and the accomplished chefs in them, who are proving that fine dining doesn't have to be a stuffy affair.
Bristol's Michelin Star Restaurants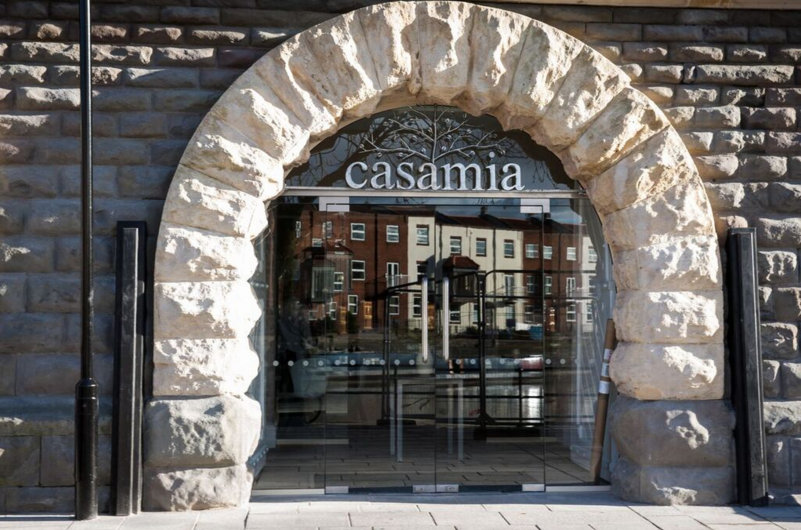 Already an impressive sight from the outside, Casamia sits in an inviting arch of a beautiful Grade II listed building overlooking Bathurst Basin. If you choose to enter, you'll find yourself transported by the Scandic interiors that create a sparse and minimalist space with rich wooden accents to create warmth.
The dishes, much like the interior, are a minimalist's dream, but don't let the simple plating fool you; there are plenty of complex flavours hidden within. With a true focus on their ingredients, the team works closely with suppliers to cook seasonally, allowing each part of every plate of food to truly sing. This also adds a surprising twist to their menu, in that it's forever changing and thereby individual from one season to the next. Diners can, however, expect around twenty little courses in an atmospheric setting surrounded by no more than sixteen other guests as Casamia only seats eighteen spread across six tables.
The menu, although unpredictable, has in the past consisted of bite-sized creations like aged trout, wasabi and caviar layered on top of each other as if a reinvention of Nigiri sushi, aged trout belly teriyaki, pitchford cheddar rarebit and tempura potato. There's also plenty to be found for a sweet tooth, including open top s'mores, crumbles and a twist on a lemon meringue, finished beautifully with a hot coal to get the top toasty.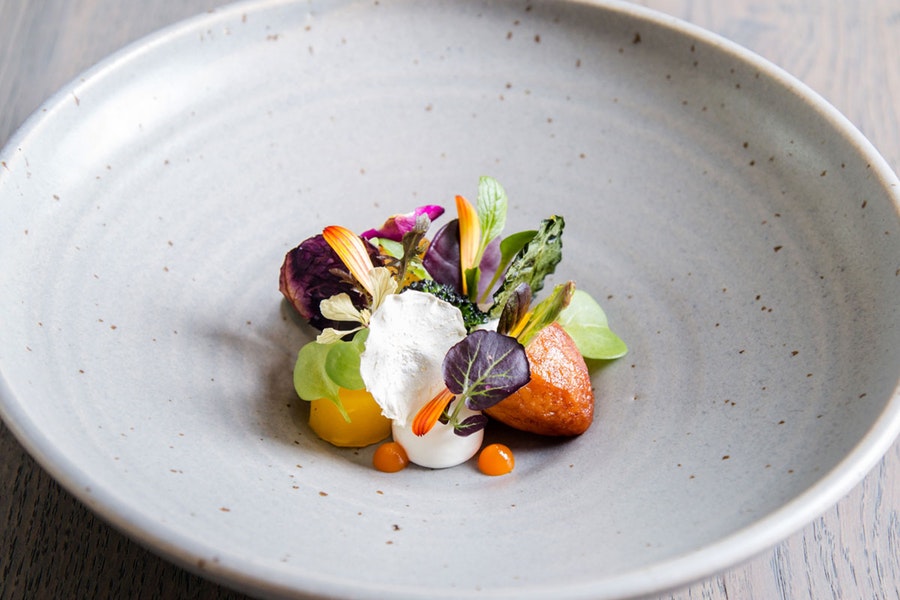 Playing into the Scandinavian undertones again, the team seems to incorporate fire into many of their dishes. Whether it's grilling, making flatbreads or rendering fat down on trout, they have gone as far as to invest in top quality coal to use more rudimentary methods of cooking whilst still maintaining that high finish.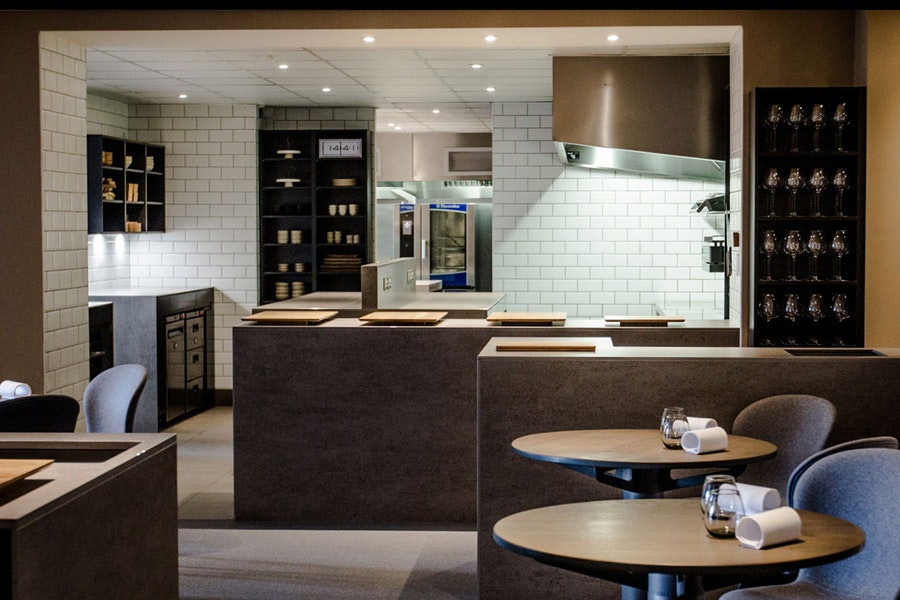 For owner, Peter Sanchez-Inglesias, this is more than just a restaurant. Opened in 1997 by his Spanish father, known eponymously as Paco, and Bristolian mother, Peter spent his teenage years working in the kitchen alongside his late brother, Jonray; that is until they ventured out on their own in 2004 to open the doors to Fratelli. In 2006 the pair returned and when word got out that they were stepping outside the box of traditional Italian cooking, a Michellin star followed closely behind in 2009.
Of course, with quality like theirs, other accolades were bound to come. Frequently ranking in The Good Food Guide – eighth in 2019 – and Hardens 100, Casamia has also enjoyed praise from accomplished chefs including Gordon Ramsay who named it the best restaurant in Bristol.
For a fine dining experience without the stiff upper lip, Casamia is a must and don't be surprised if your beautiful tasting menu is followed by a tour of the kitchen where it was produced. You'll also get a chance to meet Paco, who still works front-of-house.
Admire their food over on https://www.instagram.com/casamiabristol/ or head to https://www.casamiarestaurant.co.uk/ for more.
Jumping from one Sanchez-Inglesias restaurant to the next, Paco Tapas is the younger sister of Casamia and located just a stone's throw away. Walking into what seems almost like a spanish wine cellar, the interior is industrial, but softened by beautiful Spanish art pieces on the dark stone walls.
Set around an open grill, is a eight-seater counter that creates as much atmosphere as sitting on the terrace would on a summer's evening. It all plays into an authentic experience, but nothing does that better than the food itself.
There is a wide range of options on the menu that are true to traditional spanish tapas including jamón croquettes and punchy patatas bravas, and with the skill of the Paco team, even something as simple as bread is enough to get your mouth watering.
To make your tapas experience easier – because with so many great options, it'll be easy to feel undecided – you can choose the "Chef's Menu" and prepare for a showcase of the best of Spain. Although the menu is ever-changing, you can probably expect clams and wood-roast gambas along a journey that'll hopefully end with their gorgeous chocolate mousse, served with toast and olive oil.
To accompany the food, they serve a range of Spanish wines too and with sherry served straight from the cask, you can imagine yourself deep in the heart of Andalusia – especially when surrounded by the smell of pork ribs and octopus grilling over a flame.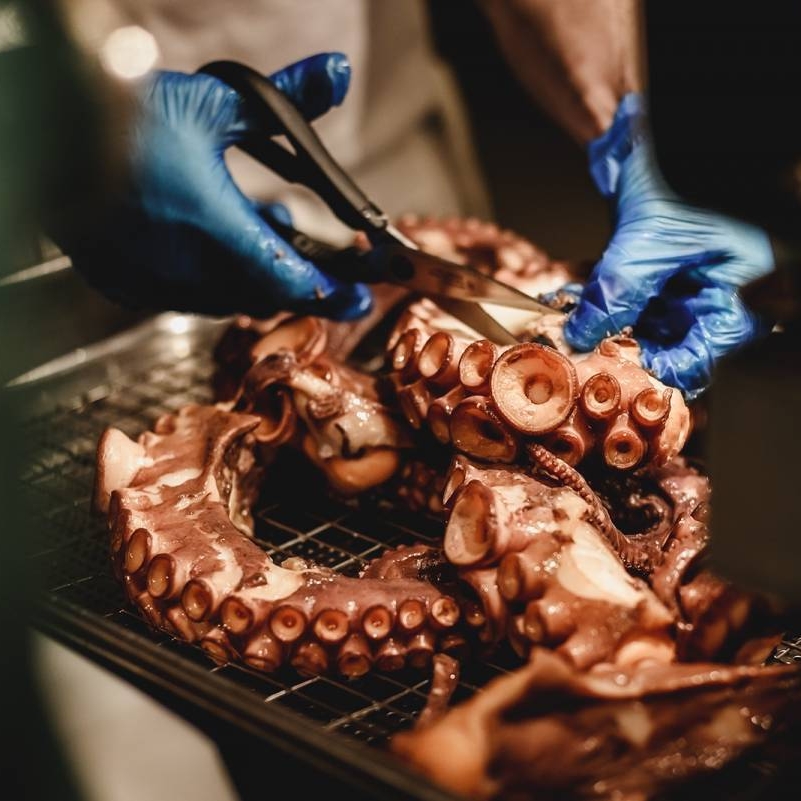 Yes, like their big sister, Casamia, Paco Tapas makes full use of fire in the kitchen. Using top quality coals and applewood, they not only employ it as a method of cooking, but as another way to infuse their food with full-bodied flavour.
Paco, named after Mr Sanchez-Iglesias Senior, is a return to roots for Chef Peter Sanchez-Inglesias and it's by combining this homage to their heritage and innovation that they fully deserve the Michelin star they were awarded in 2017, less than a year after opening.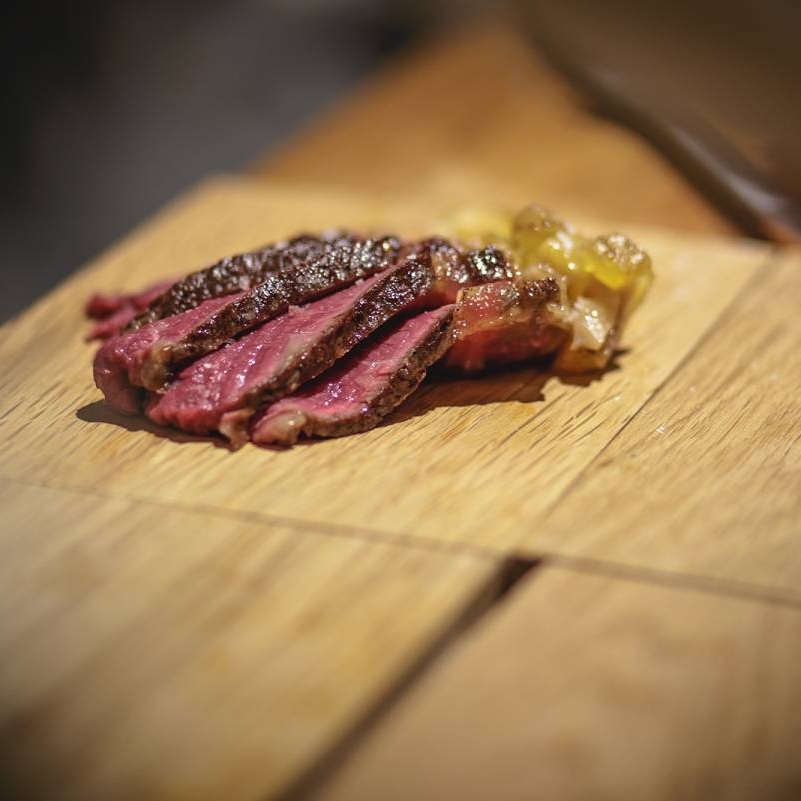 With quality and atmosphere as the driving force behind another successful Sanchez restaurant, we're excited to see what a third – as teased by Chef Peter Sanchez-Inglesias – will look like, but for now, we recommend getting down to Paco. With all that's going on in the world, we might not be able to get to Spain, but we can certainly allow the team at Paco to bring Spain to us.
Explore the menu at https://www.pacotapas.co.uk/ or take a look at their striking images at https://www.instagram.com/pacotapas_/.
Walking down Cotham Road South, you might mistake Bulrush for any one of the neighbouring restaurants, but within its walls is a team who have worked hard to make this one of the Michelin star restaurants in Bristol. Having said that, you'll find no pomp when stepping inside. Instead, from the vantage of the blue doorway, you'll discover a humble space that creates a relaxed atmosphere across both levels. From the ground floor, you might even spy Chef George Livesey in the open kitchen.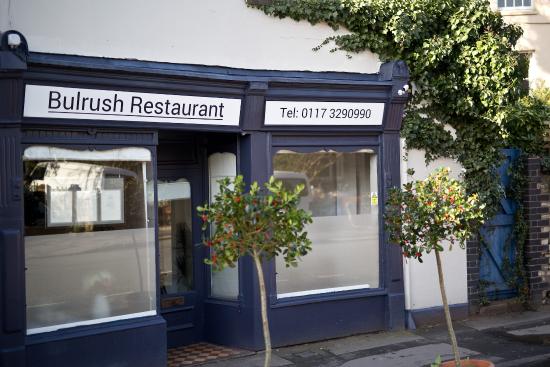 Originally from the Peak District, he had worked in several notable restaurants, including White Rabbit in Dalston, Roux Fine Dining and St. John Restaurant after finishing his training at the Academy of Culinary Arts. Having run successful supper clubs with his partner, Katherine, the year before, the pair opened the doors to Bulrush in 2015 and started drawing attention soon after.
Before receiving their Michelin star only three years later in 2018 for "using top quality ingredients" and creating "dishes with distinct flavours", they enjoyed shining reviews from critics, including an 8/10 from The Guardian's Marina O'Loughlin.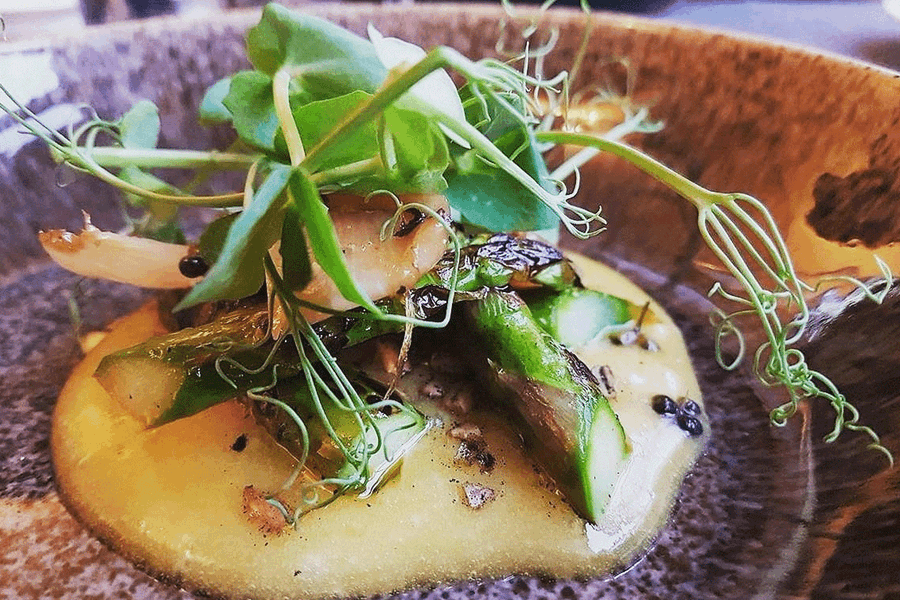 What Marina in her review called a "lovely little building" had existed as a bistro and a greengrocer before it had come to life as Bulrush. George and Katherine kept the decor simple, which allows it to breathe and create a cosy space that instead focuses on the charm of the white brick walls, the wooden floors and draws the eye to the deep blue kitchen – where the focus really should be.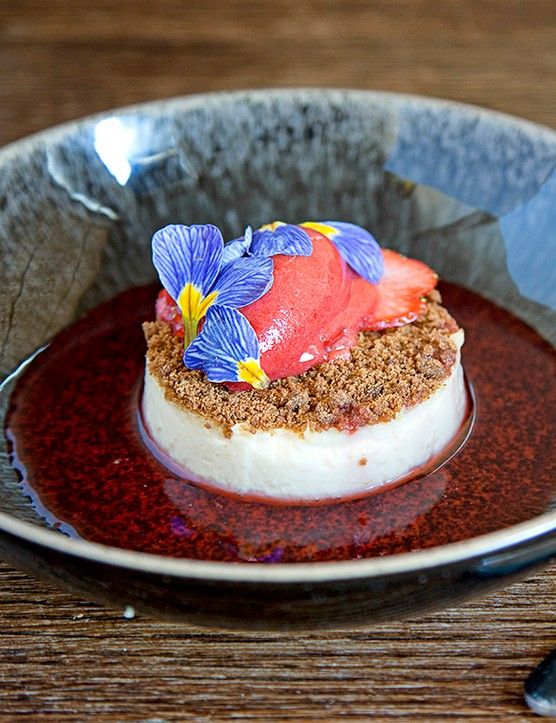 Despite the blue and white interior creating a mirage of Greece, the menu is more inspired by Chef George's classical training, but that's not to say it isn't influenced by an array of other flavours. Visiting Japan often, dishes are, at times, infused with ponzo, miso and sake. Ingredients are always seasonal, often foraged before being used to their full potential and the kitchen team's pride in what they're producing can be seen when chefs serve a dish or two to the table themselves.
A tasting menu, currently including mouth-watering plates like trout, smoked mussels, pickled turnips and roast squash, raisin, pumpkin seeds, goat's curd, isn't uncommon in a Michelin star kitchen, which excludes vegetarians from their clientele, but at Bulrush, you'll find a meat free menu too, which shows consideration and adaptability on their part. Either way, the menu is always evolving, putting Chef George's imagination and creative flair on display.
That flair can also be seen in plating that switches between clean lines and beautiful simplicity or the incorporation of various elements to make it striking and dramatic. Either way, it's always very Instagrammable and visually appealing.
The gorgeous views alone are enough reason to visit our fourth Michelin star restaurant. Set in the lush Chew Valley farm land, The Pony & Trap – one of our picks for Best Country Pubs – is a beautiful two-hundred year old pub that still remains a watering hole for many farmers, locals and hikers, and now attracts tourists itching to try the award-winning food – most of which is grown in the garden around back.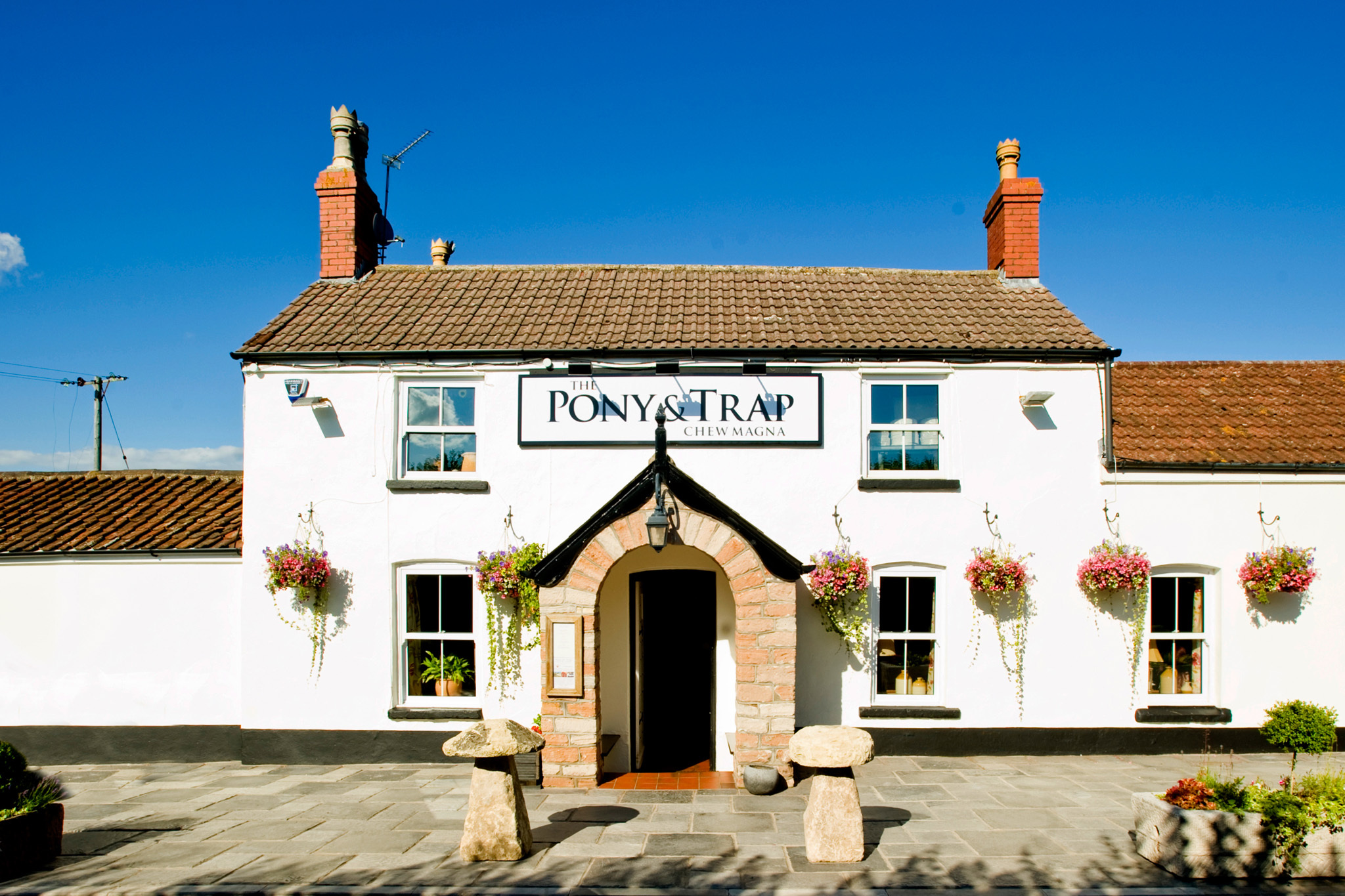 Many of the fruits, vegetables, leaves and herbs you'll find on your plate are carefully cultivated outside and combined with locally sourced meats and fish to create the revolving door of comforting dishes that makes its way onto the ever-changing menu. This could be anything from seaweed-baked cod served with herb risotto to more traditional pub classics like game pie with apple chutney.
Tradition is good in a building with so much history and it's nice to see Chef-owner Josh Eggleton's respect and passion for it. Since buying the Pony & Trap in 2006, he's infused his cooking with character and modernised it with a subtle refinement, but not so much that it takes away from the comforting aspect of a pub meal. He has always remained committed to creating a cosy environment with food catering to people from everywhere.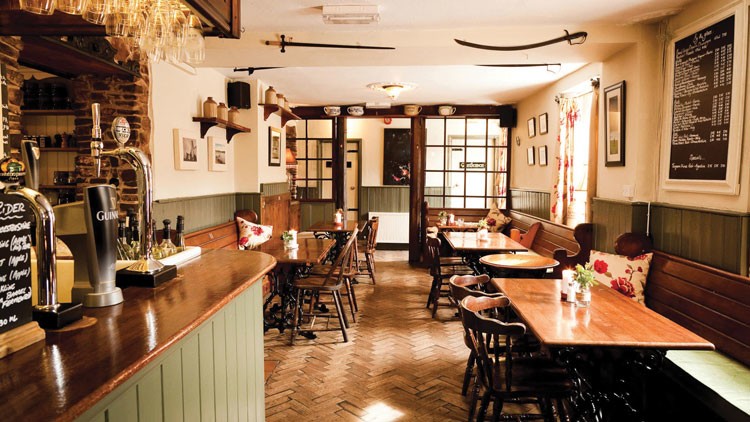 The food is even more appreciated when surrounded by the country views from the terrace or the rustic rear room benefitting from warm, wooden accents. Regardless of where you choose to enjoy your meal, there's also a charming front bar, it's bound to be imbued with the homey quality the Eggletons have made part of their ethos.
After training with Gordon Ramsay – Chef Josh won the Gordon Ramsay College Scholar competition in 2003 – he combined efforts with his sister and Front of house Manager, Holly Eggleton after working as a chef for two years at The Olive Shed and inevitably won a Michelin star in 2011. Not only have they retained the quality that represents that star for over nine years, but they've been commended by various publications, including Top 50 Gastropubs.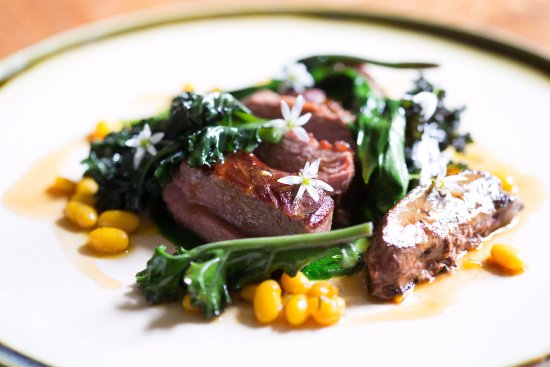 When the pandemic forced the Pony & Trap to temporarily close their doors, the Eggletons had other ideas. They can now be found at a Breaking Bread pop up, serving dishes from an à la carte menu in the heart of Bristol. We can't imagine enjoying top notch food under the cover of a tipi as the sun goes down to be any more magical, so look out for more details here https://www.instagram.com/theponyandtrap/.
Chef Josh Eggleton has also been running cook-along zoom classes that are well worth joining in on if you want to create an award-winning meal in your own kitchen. More information on that and the opening of the Pony & Trap can be found on their website https://www.theponyandtrap.co.uk/news/.
Sadly, Bristol's fifth and final Michelin star restaurant, Wilks, has closed its doors, but as proven above, there is still plenty to be explored and admired in and around Bristol and it's gorgeous Michelin star restaurants.