The Best Tapas in Bristol
Traditionally a humbles snack or appetizer, tapas has evolved into a sophisticated form of Spanish cuisine. While here in sunny Britain we tend to think that the bigger the meal, the better, over in actually sunny Spain, small plates still reign. This is social dining at its best, with the food perfectly accompanying drinks and conversation. Whether it's some seafood paella, skewered chicken pinchos, or a cheese and charcuterie platter, tapas has something for everyone while providing the opportunity to try tastes and textures you may not be familiar with.
As a staple to the culture and cuisine of Spain, tapas-style eating has spread across the globe and Bristol is no exception. With plenty of tapas, restaurants, and bars around the city, let the food and conversation flow.
To aid in your quest for the perfect small plate of deliciousness is a list of the best tapas in Bristol. 
Where To Go For The Best Tapas?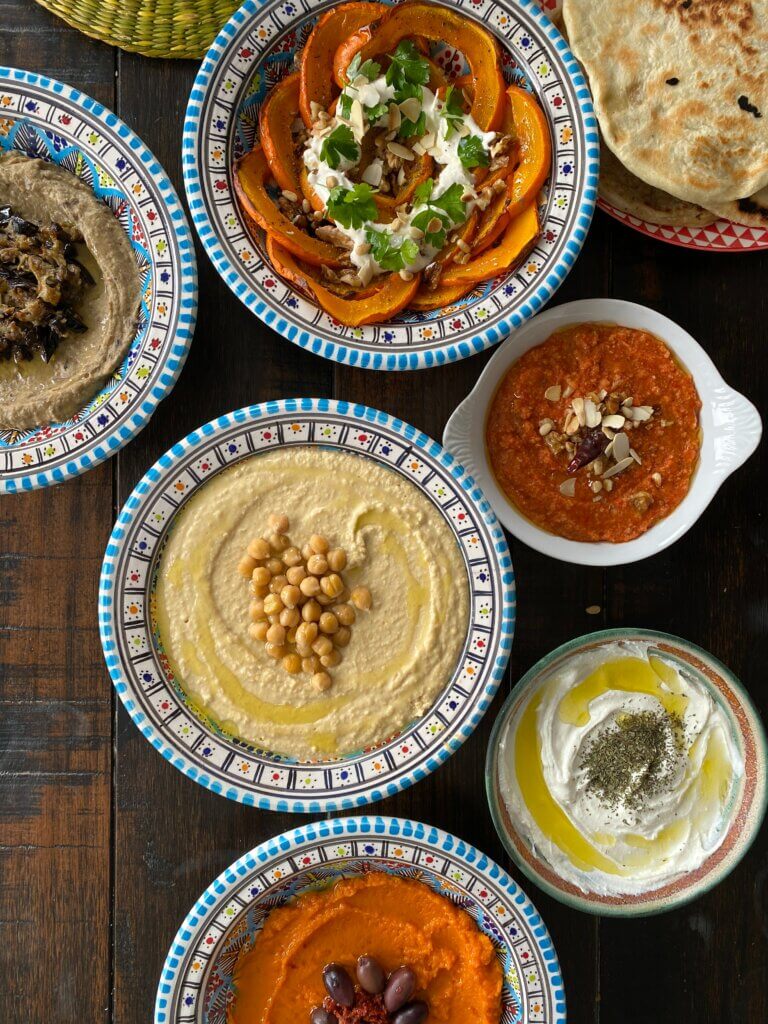 Inspired by the inexpensive and unpretentious food of traditional Spanish tapas bars, Bravas provides Bristolians and visitors with a sociable space where you can feel at home supping on wine and feasting on tapas. Located just down the road from Durdham Downs, Bravas can be found off Whiteladies high street tucked away from the main hustle and bustle. Whether choosing to sit in amid the stacks of wine, soft lighting, and murmurs of conversation, or outside on the canopied seating, you're in for the real tapas experience.
With staff regularly visiting Spain for inspiration, the ever-evolving menu here is always carefully hand-crafted and features several exciting options. Staples include, however, the grilled Ibérico tenderloin with charred rosemary, the mussels in white wine, and the messy but oh-so-good fried aubergines with molasses.
Of course, no night of tapas would be complete without a drink or several, and Bravas' selection does not disappoint. The array of wines, spirits, and cocktails on offer is impressive with friendly staff keen to recommend and advise.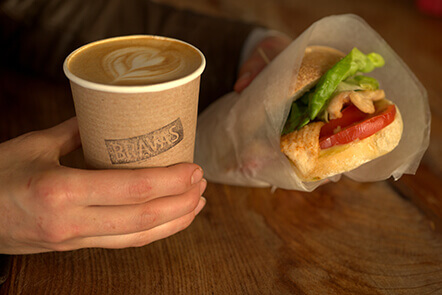 Of course, no night of tapas would be complete without a drink or several, and Bravas' selection does not disappoint. The array of wines, spirits, and cocktails on offer is impressive with friendly staff keen to recommend and advise.
Keeping close to the feel of an authentic tapas café-bar, Bravas' seating is limited so booking ahead is recommended. Outdoor seating operates on a first-come, first-serve basis, however, so it's always worth visiting in the summer for an evening nibble.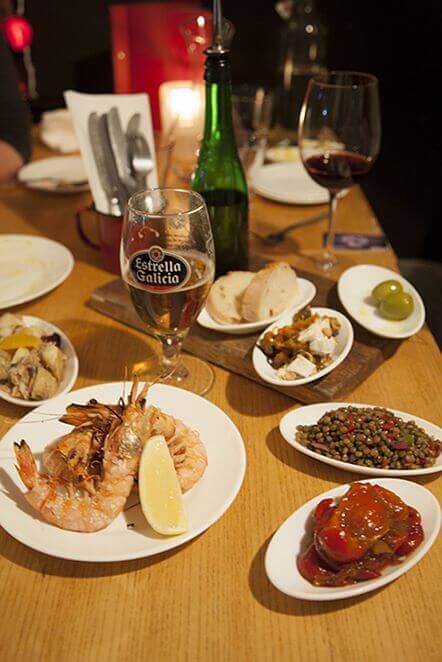 Head down to Bristol's newest quarter, Wapping Wharf and you'll find nestled amongst the eclectic mix of independent shops and restaurants the Gambas Tapas Bar. Located on the first floor of Cargo 2 with its fabulous terrace overlooking the harbour water below, Gambas is the sibling to Bravas that specializes in all things scaley and shelled.
Whether you choose to sit at the beautiful marble bar, out on the terrace, or at a table with some friends, the food is all cooked in the open kitchen and served as soon as it's ready. Having more of a seafood bent than Bravas, the menu features treats such as oysters, octopus, seafood salpicon, and salt grilled red prawns. There's still the classic cheeseboards and cured meats you'd come to expect, however.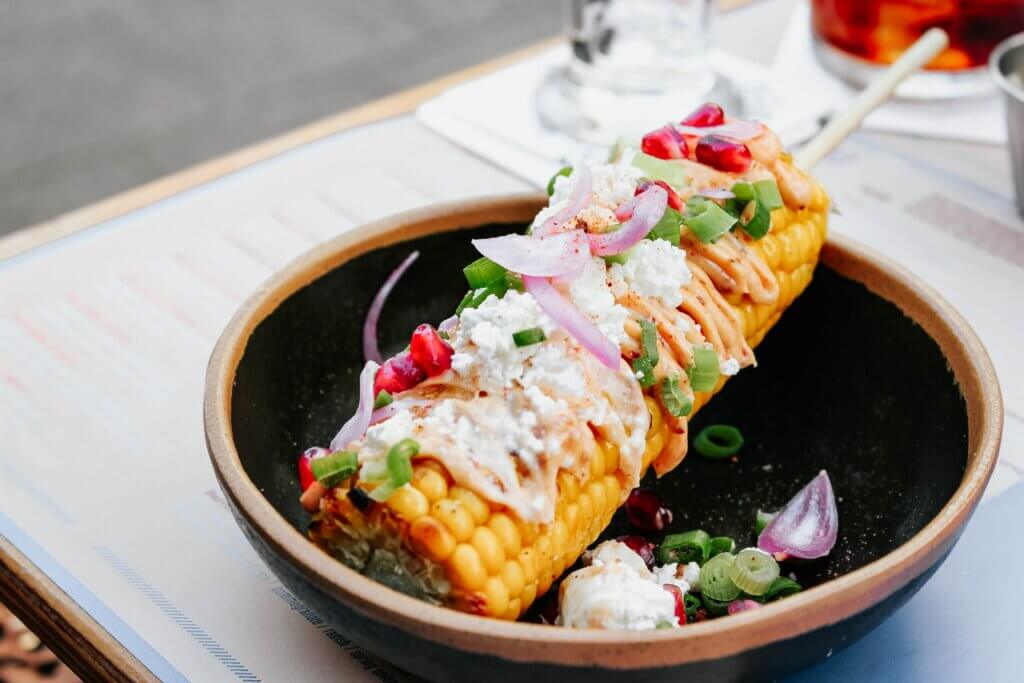 Part of Gambas' philosophy is to source from local and responsible producers and this shines through in the food. Each plate is clearly created with a passion for Spanish cuisine.
And, as you'd expect, the alcohol selection is superb with a carefully crafted wine list that pairs perfectly with the seafood theme of the restaurant.   
Found on the quieter end of town on Regent Street, Bar44 brings the tapas experience more in line with the traditional restaurant environment, with plenty of seating amid a rustic-chic interior. Situated under the arches of the old bank, Bar44 Bristol launched in the summer of 2018 and features some customer favourites as well as some new additions to the menu.
On offer you'll a large list of small plates including regional charcuterie plates, a sharing portion of baked Tora de Barros cheese, crispy hake with aioli, and sticky sherry chicken with toasted hazelnut. There's also a changing seasonal menu that features some of the freshest ingredients currently available. Bar44 is also vegan and vegetarian friendly with plenty available for our plant-based friends. The confit pumpkin, with mojo verde is a particularly popular dish and is also naturally gluten-free.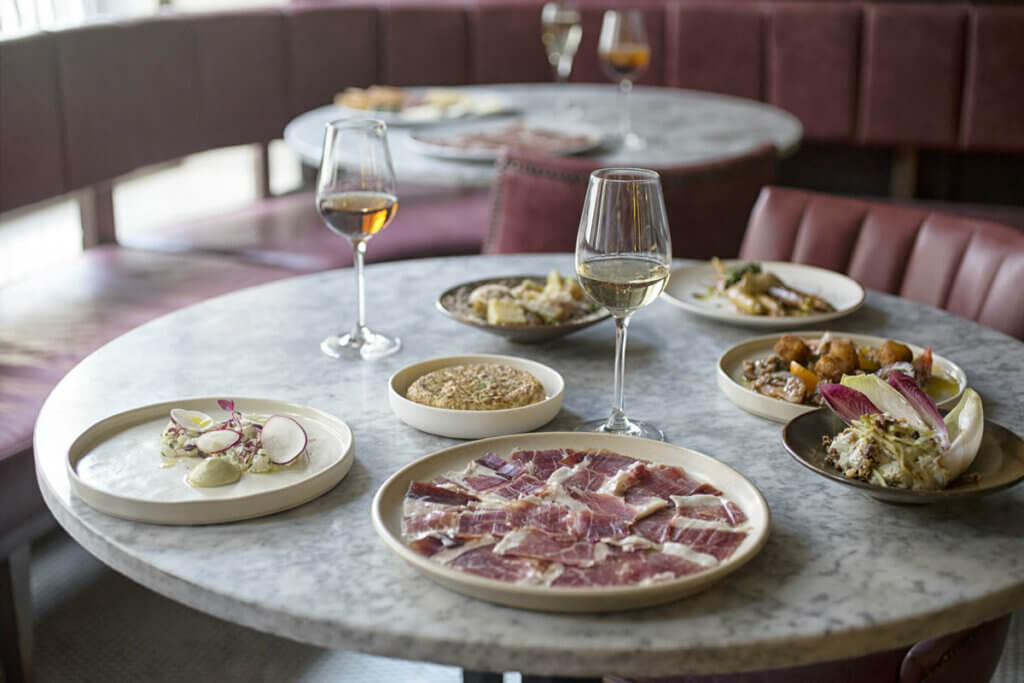 As with most tapas bars, the wine seals the deal and Bar44 is no exception. Every wine here is Spanish in origin, in keeping with the theme. The list is long so don't be afraid to ask staff for their recommendation. And if you're feeling in the mood, there's a great cocktail menu too!
Sitting amid some of Bristol's most vibrant and beautiful street art, Poco Tapas Bar is a rustic café that serves tapas inspired from all corners of the Earth. Happy to let the food do the talking, Poco Tapas is interested in one thing only, and that's serving up perfect Spanish food using only the very best ingredients, sourced from slow-grow suppliers with practically zero waste.
Not only is Poco Tapas on a mission to become Bristol's best restaurant (literally,) they are also the vanguard of the restaurant industry's concern with sustainability, both nationally and internationally. Poco has won Sustainable Restaurant of the Year twice now, as well as the awards for Best English and Best Independent restaurant at the Sustainable Restaurant Association. That's not forgetting its award for being the Best Ethical Restaurant by the Observer Food.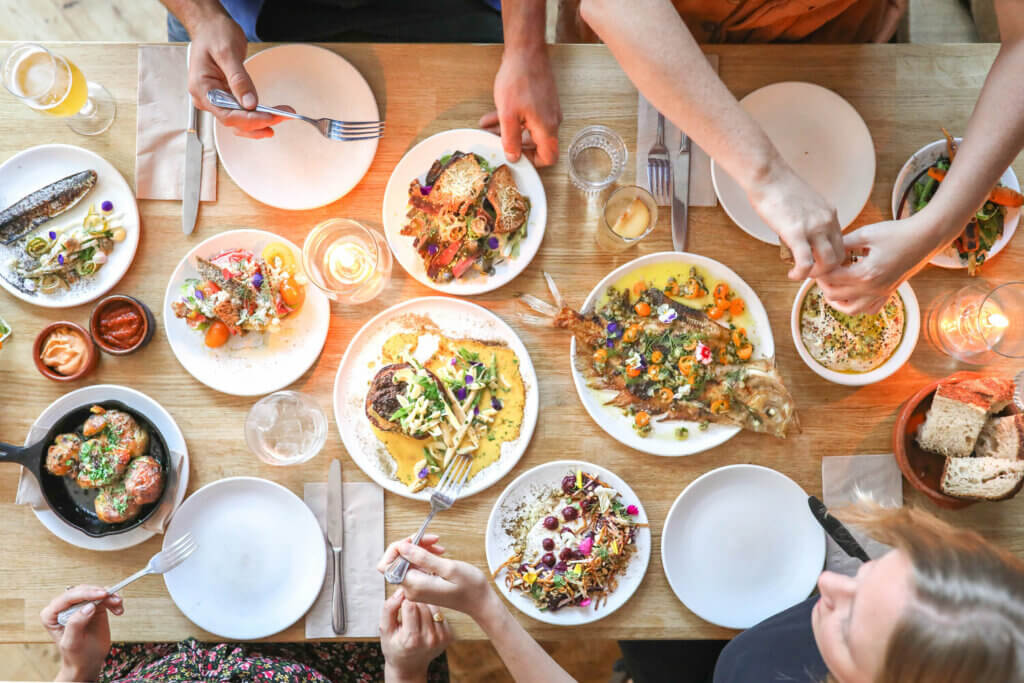 This sustainable policy is also apparent in the set sharing menu, with nose to tail dishes on offer. This includes whole cornish catch of the day, accompanied by saffron mussels with cider and jersey cream. There's also the venison with quince and winter chanterelle on offer, served with a smooth parsnip puree. Having a set menu means you can sit back and relax into conversation and simply let the food come and go by the friendly waiting staff.
Poco Tapas provides a truly authentic tapas experience that cannot be missed.
Providing an idyllic harbourside spot for drinks and good food, Under the Stars is a restaurant bar that has a terrific tapas selection alongside more traditional meals.
Located on an old but beautifully restored barge in the Narrow Quay, Under the Stars is a great dining experience for those looking for something a little different. Seating is arranged both above and below deck with the latter providing a more cozy and intimate atmosphere. Sit atop and you'll be granted views of passing boats and people watching jealously as you eat feast on delicious food.
With tapas only forming part of the menu, you'd be forgiven for thinking the selection is limited, but you'd be wrong. Not only will you find familiar favourites such as chorizo oreado, here served with caramelized onions and a pimento sauce, but you'll also see some dishes that stray beyond the Spanish borders. Glance through the plant-based tapas options and dishes such as the Turkish tabbouleh salad or the potato filo parcel with caramelised onion and spiced labneh, and you can see the menu has taken inspiration from multiple cuisines.
And, with more traditional dishes on the menu such as pizza Under the Stars is, perhaps, the ideal place to go out to eat when you've got less adventurous friends joining you.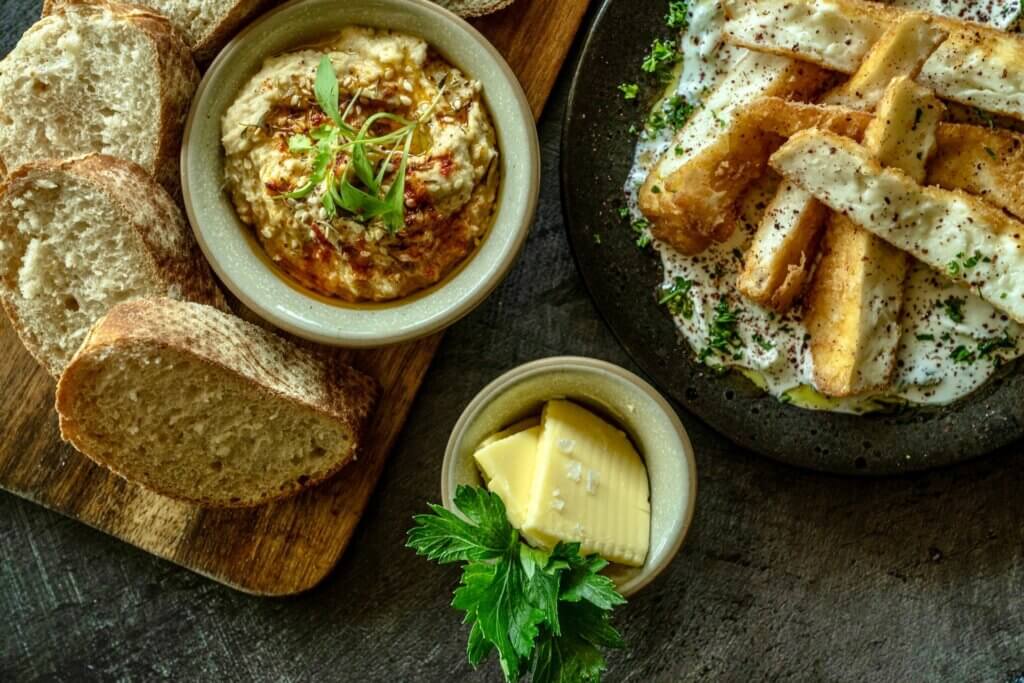 From the Galician world "mill," Muino is a family-run business that aims to provide a relaxed space for the sharing of great food, drink, and conversation. Using the laid-back culture of Galicia as inspiration, this restaurant inspired by the North-Western region of Spain uses the best local ingredients they can get their hands on to create some truly great tapas.
Despite its rustic exterior and traditional-chic furniture, Mulino's dishes look spectacular, resembling fine cuisine more than Spanish tapas.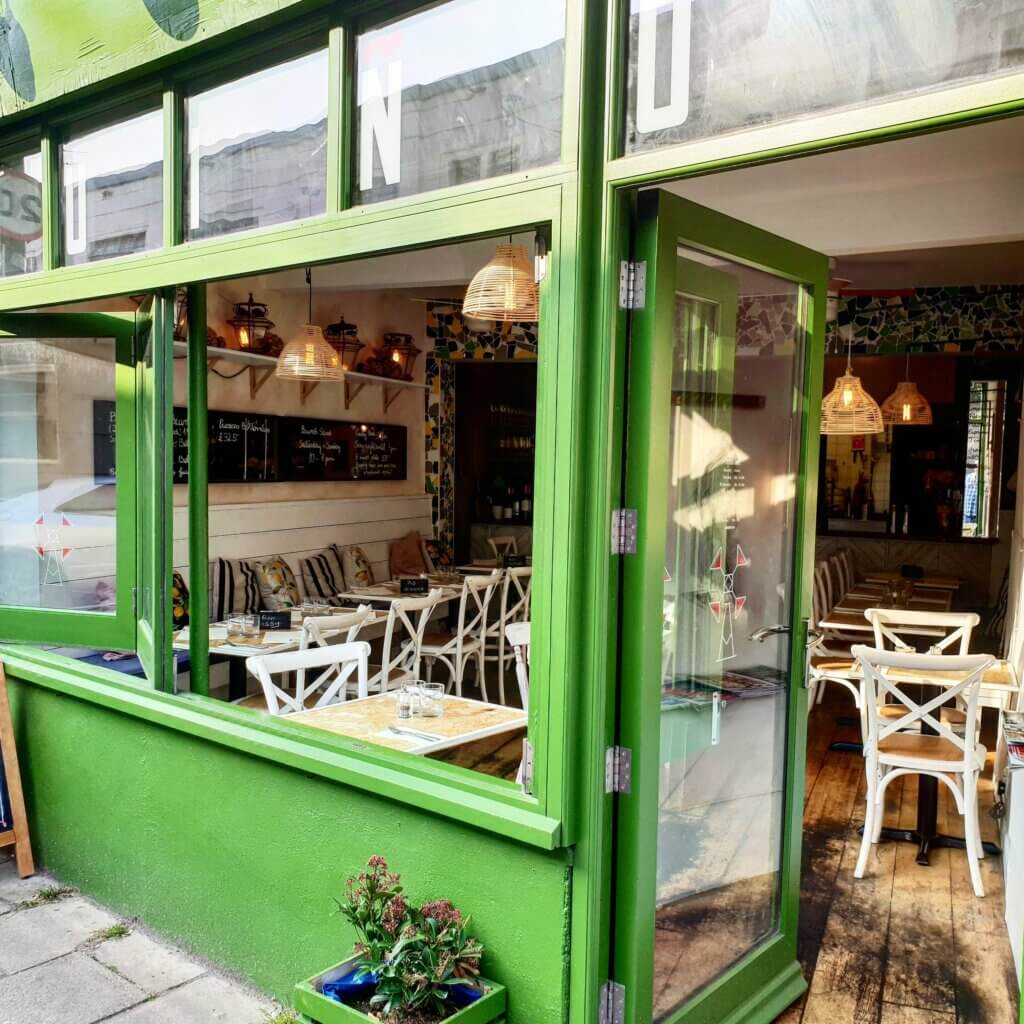 Plate prices: £2.50-£12.50
With Moorish influences, the menu features dishes such as Hummus and Harissa chickpeas for those like things firey. Or there's the particularly moreish, triple cooked potatoes, with confit garlic and rosemary salt, served with a delicious garlic aioli. For something more substantial, there's the panfried duck breast with figs and crispy sage or the chargrilled prawns with parsley butter for the seafood lover. With fair prices, there's no reason not to try the majority of the menu.
For vegans, vegetarians, and those intolerant to gluten, the menu is (thankfully) clearly marked, with many of the dishes able to be adapted if requested.
As well as a specially put-together wine list, the menu also features some wonderful dessert options, including the controversial Tonka Bean Panacotta, with poached cherries and a biscuit crumb.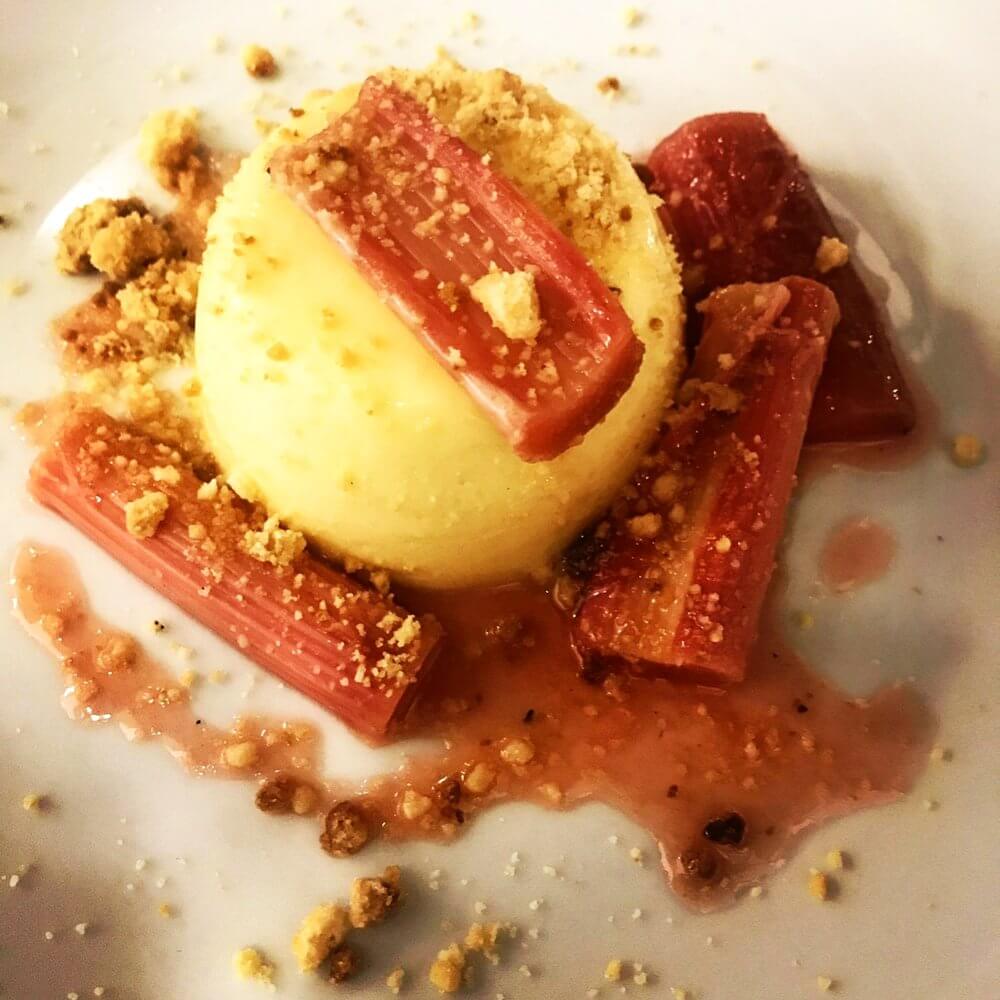 As you can see, these little plates of Spanish goodness are perfect for even the fussiest foodie or for those nights when you can't decide on what to eat. With the ability to sample and taste so many different flavours, the appeal of tapas is increasing with people choosing to forego the three-course meal and, instead, share a tonne of delicious mini-meals.