You can never go wrong with a slice of cake. It goes perfectly with coffee as a late morning snack, afternoon tea, after lunch or dinner, or even just on its own. Fortunately for all the cake lovers out there, Bristol is home to a number of fantastic bakeries. Many of these bakeries are award-winning both on a local and national level. No matter what your favourite kind of cake is or the occasion for the cake, with so many unique flavours and combinations, you're sure to find the perfect slice of cake in Bristol. 
Located right in Clifton Village, Anna Cake Couture is any cake lover's dream. They are best known for their small square slices of cake called cubicakes which are available individually or in flights of two, five, or ten. 
Owner Anna Tyler first got her start as a wedding cake designer and started Anna Tyler Cakes. As the brand grew, it expanded its offerings and in 2014, rebranded as Anna Cake Couture. Today, in addition to wedding cakes, the award-winning wedding cake designer offers cakes for occasions like birthdays and baby showers as well as macarons, cupcakes, NYC cookies, and of course, cubicakes. All of Anna Cake Couture's cakes come in a wide variety of flavours from traditional vanilla and red velvet to rose raspberry and pistachio. A number of their flavours are gluten-free, and they also always have vegan and dairy-free options. 
Clifton Village is the home to countless coffee shops and bakeries, both other independently owned shops as well as well-known franchises. Even so, Anna Cake Couture stands apart due to its unique clean and crisp Scandinavian style café and the incredibly delicious cakes and other baked goods. While you enjoy your cake in the cosy café, you can watch the talented Anna Cake Couture team hard at work in the open-air kitchen. Every baked good they sell is made right on-site, so you're always guaranteed the freshest baked goods possible. 
Besides offering delicious cakes and baked goods, Anna Cake Couture offers workshops and classes on topics such as cookie decorating and expert piping. The classes are all led by talented members of the bakery's staff.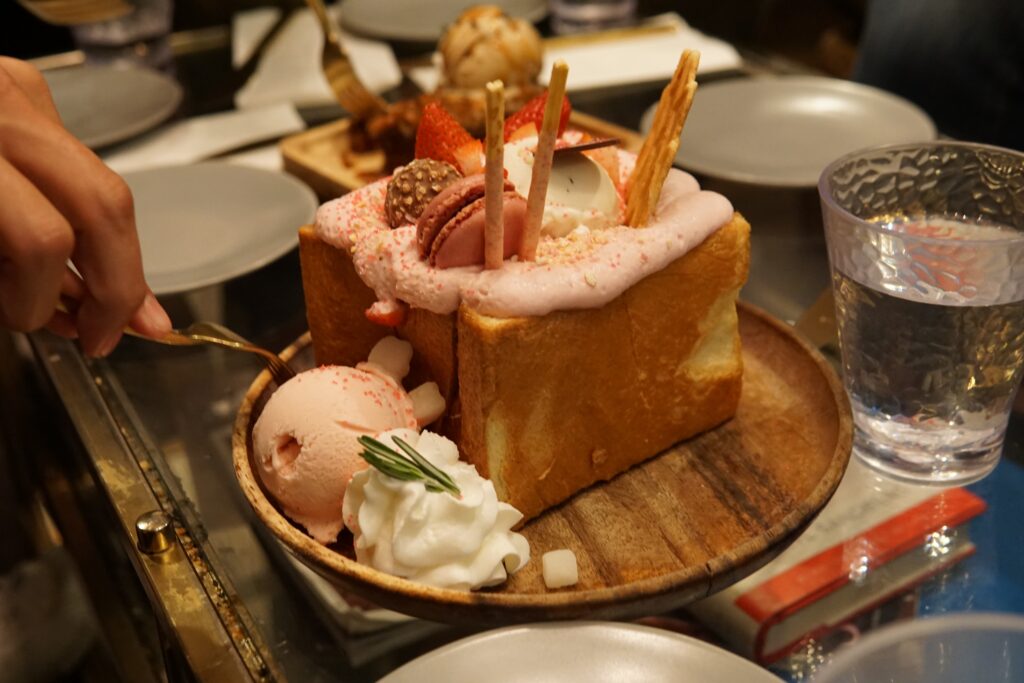 Since first opening their stall at St Nicholas Market in 2014, Ahh Toots has made a name for itself as one of the best cake shops in Bristol. It is an art-focused bakery known for cakes that look almost too good to eat. Owner Tam Galliford had dreamed of opening her own cake shop since she was a child and after working in a number of top bakeries in Bristol as well as London, she was able to make her dream a reality. In addition to making all the baked goods for the stall, Ahh Toots also makes one-of-a-kind cakes for weddings and other major occasions. 
The last few years have seen significant changes for Ahh Toots. In 2019, Amy Symonds, who had previously worked as a pastry chef in Michelin star restaurants like Pony and Trap and Michael Caines, joined the team. Then in 2020, they expanded to their Christmas Steps location, on one of Bristol's oldest streets. The café building is rumoured to date back to the 13th century and is a stunning Tudor full of history. For the last 100 years, the building was home to a fish and chips shop, and Ahh Toots plans to add fish and chips to their menu in the future to honour that. 
With their expansion to the new café, they're introducing even more opportunities for you to eat their delicious cakes. At the Christmas Steps location, they offer brunch, lunch, and afternoon tea. The afternoon tea features homemade scones and finger sandwiches, and of course a selection of their famous cakes. They serve a variety of seasonal cake flavours as well as popular favourites like Victoria sponge and tres leches. Many of their cakes are vegan, and they offer several gluten-free options. 
Ahh Toots cakes are always available by the slice at either of their Bristol locations, and they recently introduced cake shakes. These are like a sundae but use cake instead of ice cream. 
Ahh Toots has added click and collect as well as delivery service during the COVID-19 lockdowns. Now it's easier than ever to get your favourite Ahh Toots cake delivered right to your door. They've also added DIY baking kits so that you can try your hand at your favourite Ahh Toots original recipes. If you're craving Ahh Toots and you can't make it to their shop to collect, Ahh Toots has post treat boxes that can be shipped anywhere in the UK for £3.95. 
Tucked away in one of the large Victorian railway arches of historic Temple Meads station, Hart's Bakery is another fantastic Bristol bakery and cake spot. Hart's is a café as well as a wholesale bakery with everything being made in house. The kitchen is open so while you're enjoying your coffee or cake, you can watch the bakers at work right from your table. Another benefit of this setup is that the fresh sourdough bread is available to buy as soon as it's out of the oven. Unlike many other bakeries, the bakers at Hart's Bakery work during the day so fresh bread comes out throughout the opening hours. 
The bakery first opened in 2012 and quickly made a name for itself in Bristol and the surrounding areas for both its sourdough bread and cakes. Additionally, they are well known for their high-quality coffee and savoury options. They have a daily lunch special as well as options like sausage rolls, pasties, tarts and filled croissants. The menu changes daily, but no matter what's available, it will definitely be delicious. The cakes available also change frequently, but there is always a range of flavours ensuring everyone can find something they'll like. 
Currently, Hart's has added a click and collect service for everything from bread and pastries to take-home meals as well as remaining open for takeaway.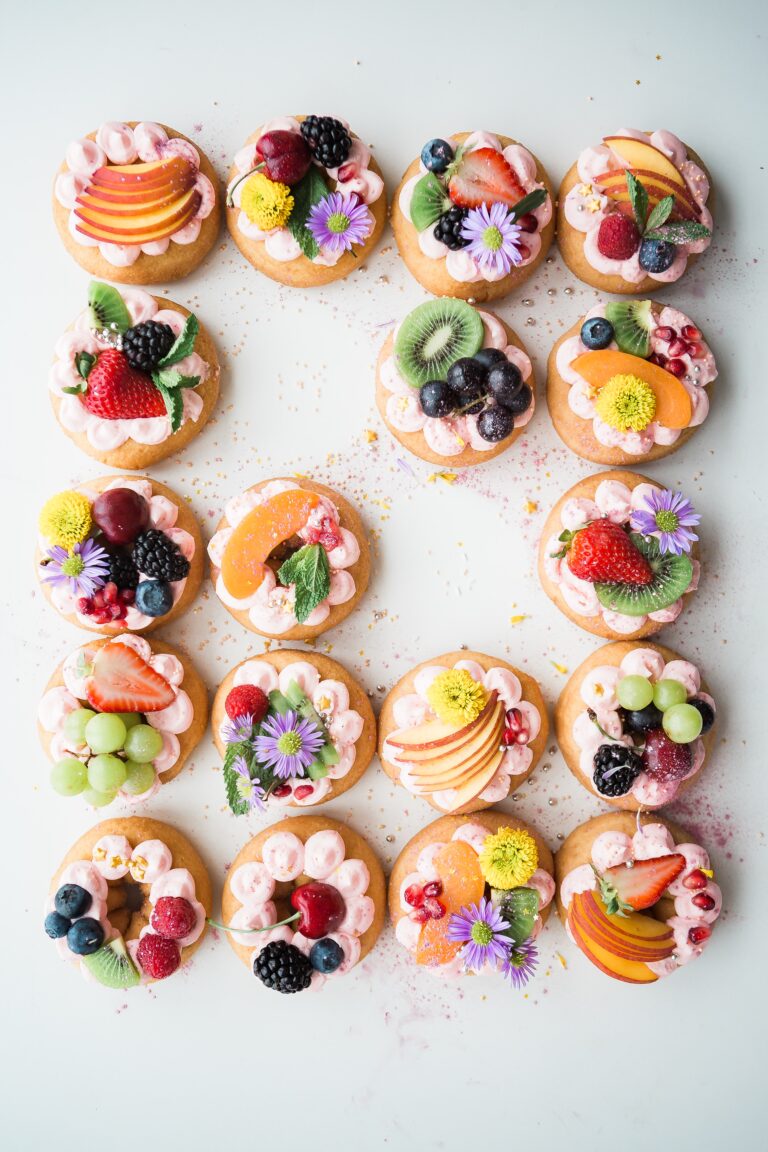 Named one of the 25 Best Bakeries in the UK by the Sunday Times, Pinkmans Bakery on Park Street is a must-stop on your cake tour of Bristol. The bakery was co-founded in 2015 by Steven Whibley, a seasoned industry professional who had previously worked with Gail's Bakery and Le Pain Quotidien. Since then, they've been famous for the sourdough bread they make in house. That bread is used for delicious breakfasts and lunches like avocado or eggs on toast and various sandwiches. Pinkmans also has a wood oven in their shop which is used for their famous sourdough pizza. There are a number of vegan and gluten-free savoury and sweet options available in the shop.  
In addition to savoury items, Pinkmans is well known for its baked goods and sweets. Perhaps their most famous dish is their signature sour-dough-nut. The doughnuts are hand-rolled and fried in the shop before being filled with pastry creams and garnished. They come in all different flavours and combinations like chocolate pecan brownie, honeycomb mousse and vanilla cream and raspberry jam as well as vegan and seasonal flavours. Pinkmans regularly change what baked goods are available but often have tarts, tortes, bakewells, brownies, cookies, and cakes. The cakes come in a range of seasonal flavours with some of the most popular being the carrot cake and the vegan banana and walnut cake. The bakery won Best Cakes at the Bristol Good Food Awards in 2016 and since then has continued to receive recognition locally and nationally for their baked goods.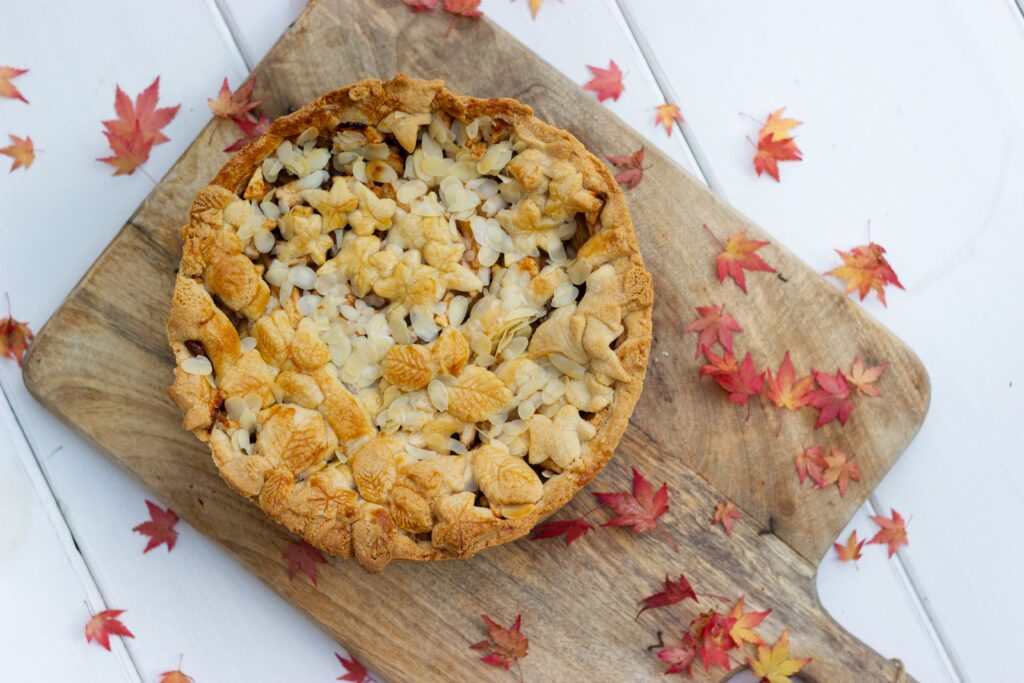 Bakesmiths is a unique café and restaurant right on Whiteladies Road. The shop has two floors, with the ground floor dedicated to grab and go food and coffee and the first floor a more traditional sit-down restaurant serving brunch and booze. Either floor you sit on, you can watch the chefs work in the open kitchen while enjoying a leisurely meal or a quick bite to eat. 
All of the cakes available at Bakesmiths are made just down the road by their sister company Cakesmiths. Cakesmiths is a wholesale cake supplier that ships to coffee shops and businesses all around the UK. They make all different types of cakes from tray cakes and brownies to individually wrapped flapjacks, bakewells, brownies, and more. Many of the products are vegan, and they also have a range of very-low gluten cakes. These cakes are made with entirely gluten-free ingredients but are labelled very-low gluten because there's always a risk of cross-contamination. That being said, Cakesmiths holds BRC grade A accreditation and has proven their ability to manage the allergens present in their bakery countless times. 
A few years ago, Cakesmiths launched home delivery of their cakes and baked goods also under the name Bakesmiths. This second Bakesmiths operates completely separately of the café on Whiteladies Road but offers the same delicious cakes. They even offer free next day delivery on orders over £20, which isn't hard to do when you're ordering cakes right to your front door.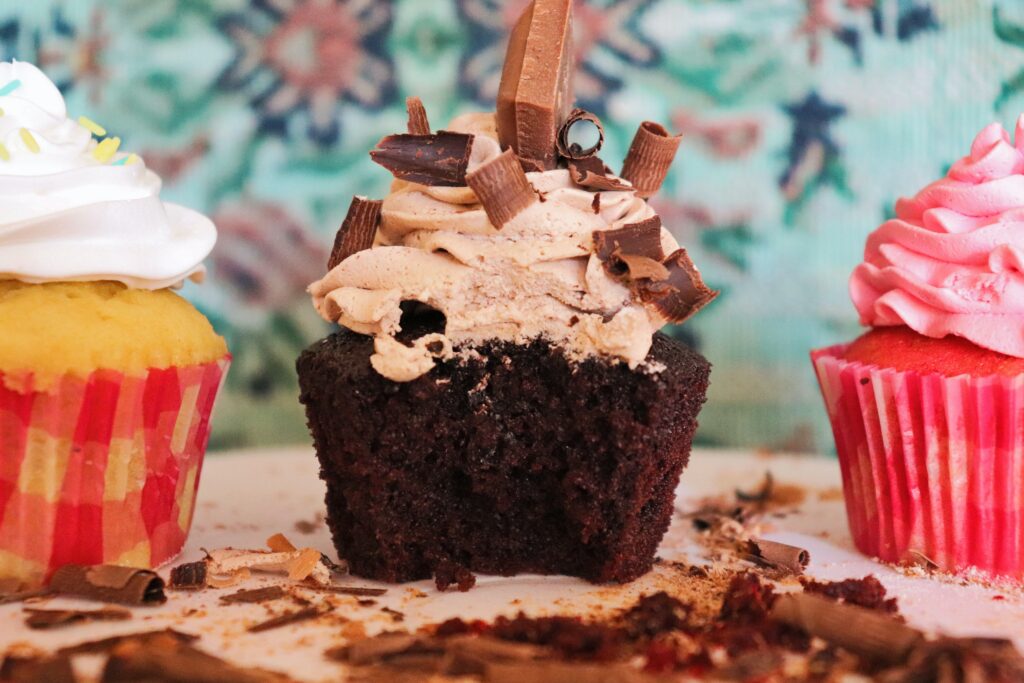 While this bakery isn't located in the heart of the city like the others on our list, it's still worth mentioning when discussing the best cakes in Bristol. Located in Hanham, Sticky Fingers, which first opened its doors in 2014, is an American style bakery known for its wedding, celebration, and novelty cakes. Owner Greg is a completely self-taught sugar artist and cake decorator. After moving to Bristol from Texas, he found himself craving pumpkin pie, which he couldn't find in stores in the UK. He used his mom's recipe to satisfy his craving and quickly started getting orders for his pies. From there, he started developing his own recipes and modifying the ones he had already mastered. He worked out of his home kitchen for the first three years before it became too much for the space and he moved into the current Hanham location. 
As his business has grown, Greg has stayed true to his Texan roots. In addition to cakes, you can find all different kinds of cupcakes, brownies, and cookies in the shop. Many of these are made using his family recipes or adaptions of these recipes. The cakes Greg makes are a fun combination of UK and United States recipes and flavours that result in unique but delicious desserts. He uses ingredients like chocolate-covered bacon to help give his treats a distinctive twist. Sticky Fingers has many gluten and dairy-free options and has even seen some of these gluten-free items become more popular than the glutenous versions. 
The Hanham shop location is also used for a number of events like birthday parties and decorating classes. All events are limited to a small number of participants to ensure that everyone gets the chance to interact and learn. The next time you're in the Hanham area, make sure to pop into Sticky Fingers for some decadent and delicious American style cake and baked goods. 
Visit any of the cake shops or bakeries on our list, and you're guaranteed to have a sweet time. With current lockdown restrictions in place, many of these businesses are offering different services than usual such as click and collect or local delivery. Many are also operating different hours than they typically do so make sure you check if the business is open and what their hours are before visiting. 
If you enjoyed learning about the best places for cake in Bristol, be sure to check out our other guides and suggestions to explore the best of Bristol.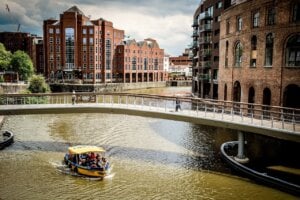 Lifestyle
Bristol is a very cosmopolitan city in southwest England, similar to how Brighton is often perceived. Complete with rich Georgian architecture and plenty of exciting
Read More »