Round, flavourful, and moreish, donuts have come to represent the ultimate unnecessary (but absolutely necessary) indulgence in our society. We all have our favourites too. There's the old faithful ring donut coated in sugar and cinnamon; the decidedly risky jam or custard-filled variety threatening to stain your best jumper; and the American-style "everything and the kitchen sink" tasty treat that is definitely more calories than it's good to know about.
Reinvented more than once over the centuries, donuts (or dough-nuts for the purists) found culinary expression in cookbooks from the turn of the 19th century. Commercially, their success can be traced back to a 16-year old Hanson Gregory. An American aboard a ship trading lime at the time, Gregory was dissatisfied with the standard of donut aboard ship, finding them greasy and stodgy. Taking matters into his own, greasy hands, Hanson cut out the middle man and the hole in his donut creating the iconic shape we now know today.
More than 150 years later and we're still reinventing the donut with bakeries adding their own tasty spin to the treat.
The 5 Best Places for a Donut in Bristol
Bristol is no exception of course with more than a few places to get a fabulous donut. To help you find your perfect coffee companion, then, here are the best places for a donut in Bristol.
Just remember to leave some for the rest of us!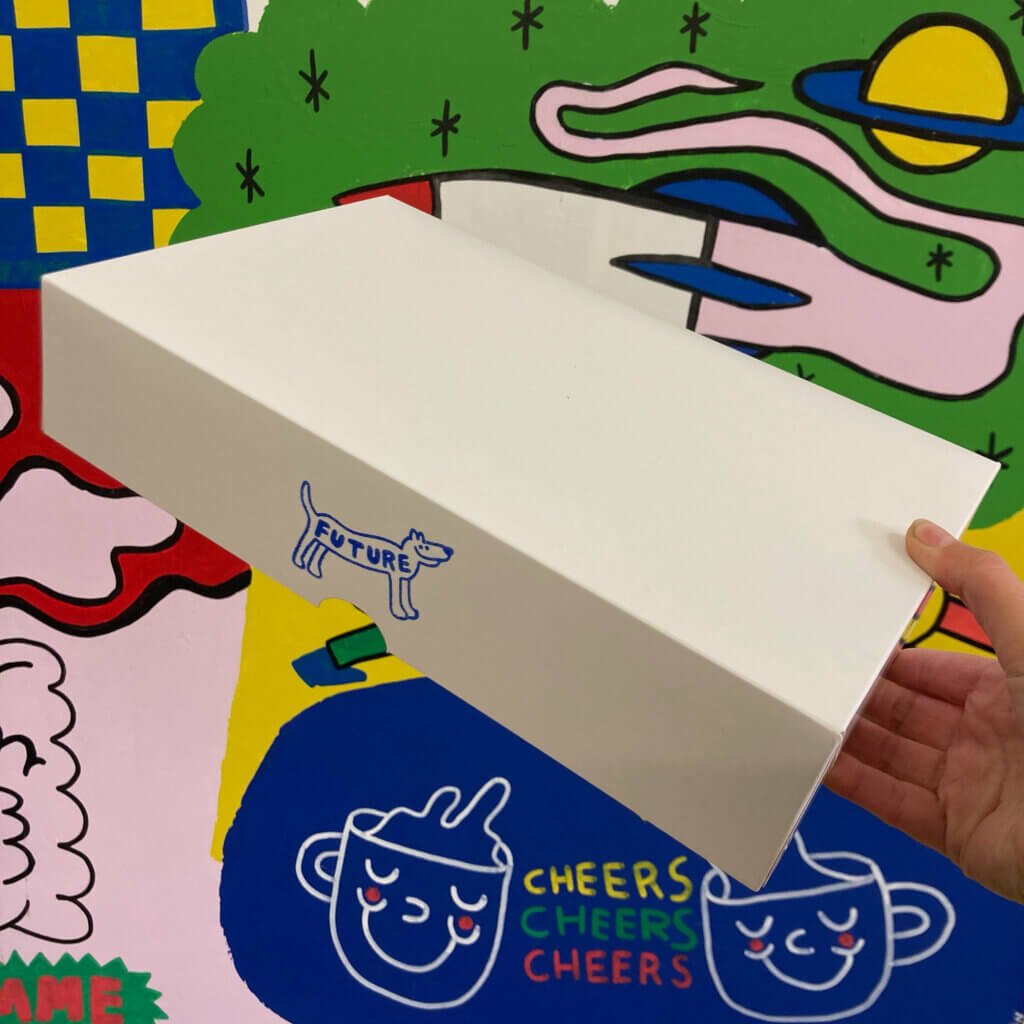 First and foremost in our list of donut-delivering establishments is the most accommodating of all, Future Doughnuts. Not only is every donut here vegan but there's also plenty on offer for those with allergies and intolerances including some gluten-free offerings.
Opening up shop in a disused but elegantly refurbished railway arch near Temple Meads train station, Future Doughnuts is a collaborative project spearheaded by Kay Stanley and Andrew Horne, alongside some help from their barista and baker friends Kerry Beesley and Eadie McCarthy. Together, they have created a coffee and donut shop that caters to everyone, regardless of dietary requirements.
Vegan-friendly donuts and coffee shop
And if you're concerned that plant-based donuts might not live up to their dairy counterparts, think again. Each and every donut here has been created with care, with patrons comparing the texture and consistency of the dough to that of Krispy Kreme. There are even sugar-free options too for those who crave squidgy goodness but are unable to indulge.
The flavours on offer change all the time, with some favourites becoming mainstays. Caramel crunch, blueberry clouds, and lemon meringue pie are all delectable choices that really ought not to be missed. Washed down with some barista-quality coffee and you've found one of Bristol's perfect donut spots.
In addition to being vegan, the company also aims to be as ethical as possible in other areas, using local produce, paying the Bristol living wage, minimising waste, and using renewable energy sources.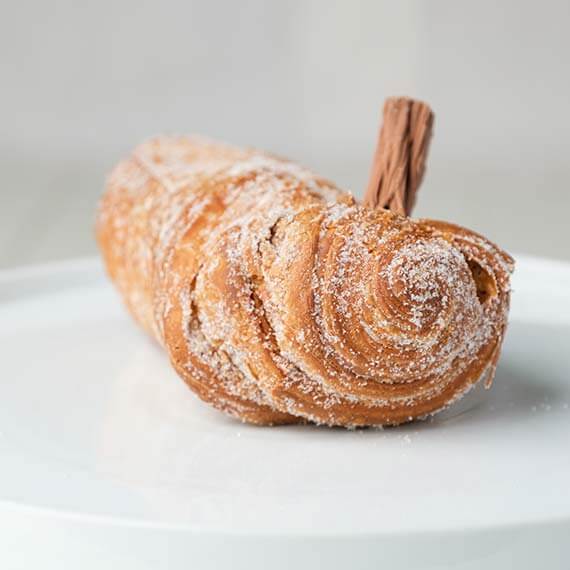 While most famous for its award-winning sourdough prune and cardamom loaf, Joe's Bakery is also the home of some especially hard to resist donuts.
Located on the middle section of the busy Gloucester Road, Joe's Bakery is owned and run by Jane and Martin Hunt since 1990. While the donuts on offer here may not look as impressive in comparison to some of the fully loaded modern equivalents, the team here knows what they're doing and they do it well. If you're after a donut that's more topping than actual dough, you may want to look elsewhere. But if you're after a delicious, traditional donut, you need to visit Joe's.
Jam,  custard,  apple, sugared, glazed, iced, and chocolate are all on offer here, as well as their cousins, the Iced Chelsea Bun and Cinnamon Bun. Made using locally sourced and milled flour, these donuts are not your standard supermarket fare. These are made from scratch by skilled bakers using nothing artificial. The jam and toppings included. This translates into these humble-looking donuts packing some serious taste.
For some, these are the best donuts in Bristol. And, with the ability to have them delivered by the box to your door, there's no reason not to indulge yourself.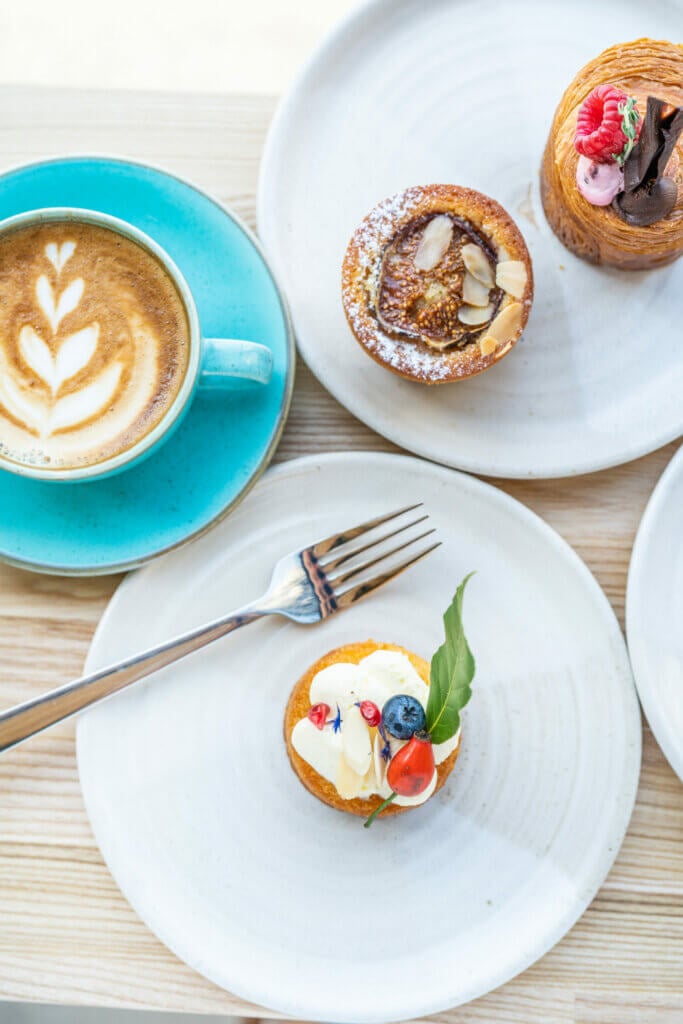 Looking suitably natural nestled amongst the shops of Church Road in Redfield, The Bristol Loaf is one of the most exciting eateries in the city serving entirely organic bakes, including donuts.
Acting as a cafe in addition to a bakery, the stores use an open plan design to allow guests the chance to see the artisanal bakers hard at work while you demolish their cakes, bread, and donuts in mere seconds.
Proudly local and independent, The Bristol Loaf opened its doors in 2017 and has won several awards since, including the Bristol Good Food Award in 2018 for its sweet treats and bread.
Organic eatery serving artisanal donuts.
With an ever-changing menu, the bad news is that The Bristol Loaf doesn't always have donuts on the menu. The good news is that, when they do, they're out of this world. For example, take one of their latest takes on the donut, the Tonka and Lemon Bombolini, bursting with custard, and glittering with sugar and bright slithers of candied lemon peel. Other previous creations include the outrageously indulgent chocolate and raspberry doughnut, peaches and cream with a hint of thyme, and even mango and lemongrass varieties.
These are not your average donuts and cannot be passed up when on offer.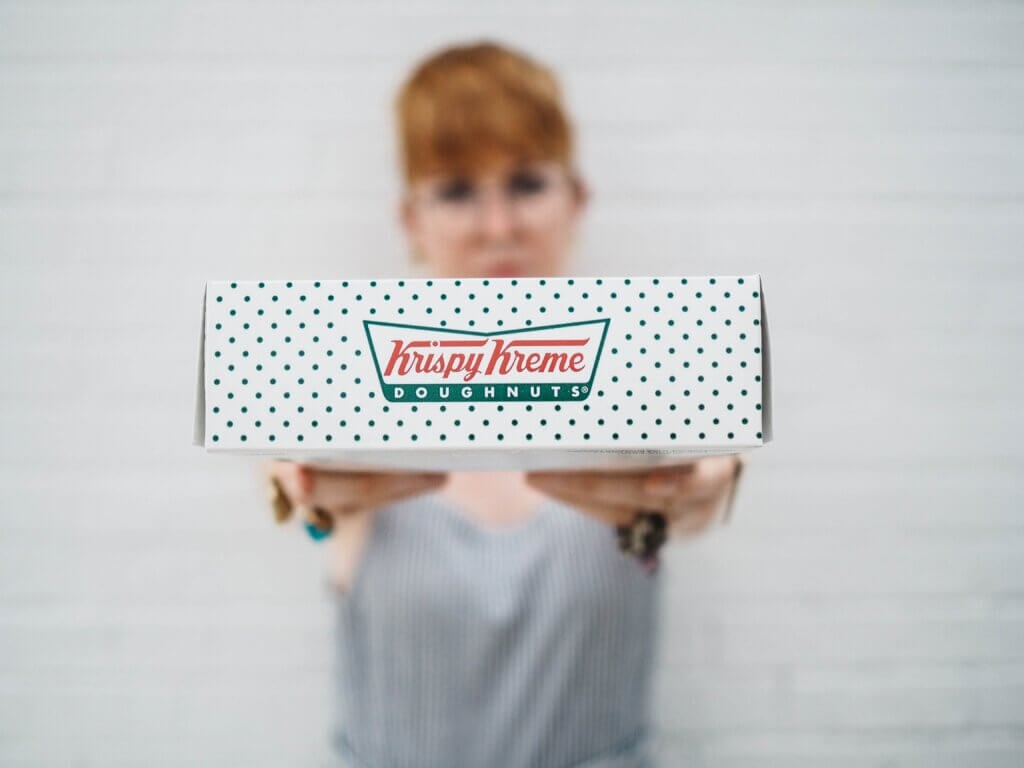 There's a reason the name Krispy Kreme is familiar, and that's because they serve some fantastic donuts with unbeatable variety.
There are three Krispy Kreme outlets in Bristol, one in Cabot Circus, another in Cribbs Causeway, but the largest is the store in AvonMeads Shopping Park, on the St Phillips Causeway. This store features a drive-thru for those who are willing to put up with a sticky steering wheel and the chance of getting filling on the dashboard for the sake of donuts on the go. Or you can simply sit in with plenty of seating available.
Long-established chain donut store.
While these donuts are not entirely handmade, the conveyor system used to produce them is mesmerizing and  a particular hit with the kids who love seeing the donuts go under the glaze curtain.
On offer here is more than your usual Krispy Kreme, with the store offering a great selection of flavours, fillings, and toppings. For chocolate lovers, you'll want to try the Nutella-filled Nutty Chocolatta and the gooey Fudge Brownie Bliss. That's right, both of them. If you love all-things fruity though, you'll want to create yourself a takeaway box stuffed with Apple Custard Crumble donuts, as well as the Glazed Raspberry, and Strawberries and Kreme.
In fact, just get one of everything.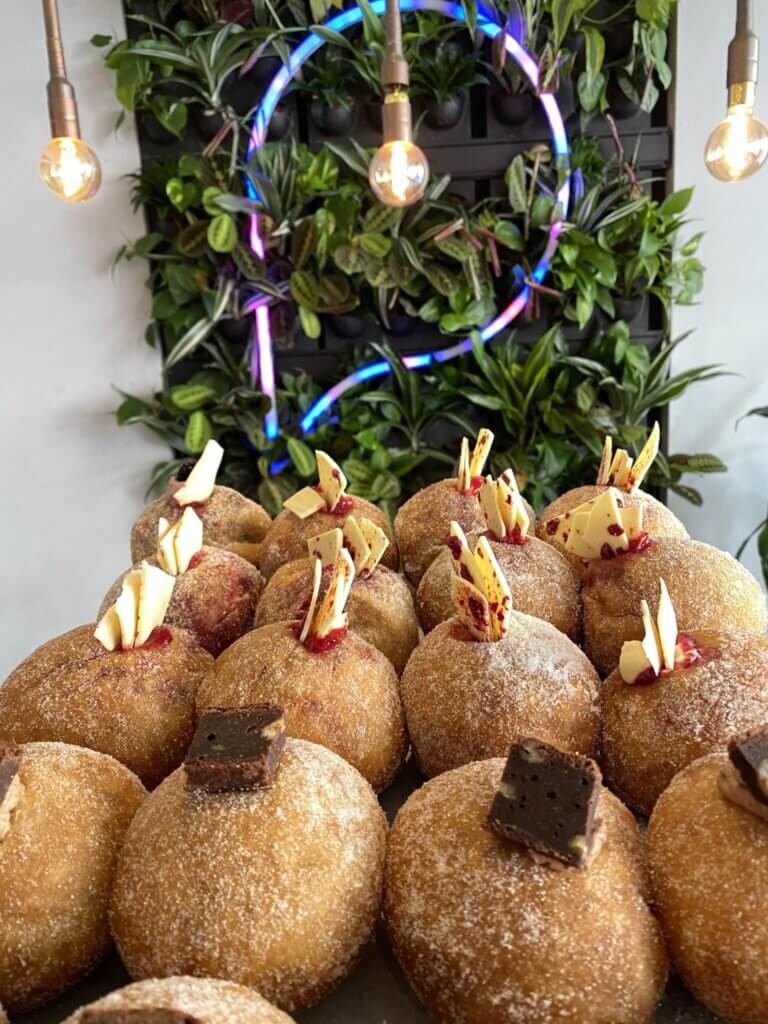 Last but by no means least is Pinkmans Bakery. An icon in its own right, Pinkmans Bakery has become something of a hidden gem for Bristolians, serving brunches, pizzas, and artisanal bakes. And, of course, donuts.
Famed for its sourdough-nut, Pinkmans donuts have a reputation that precedes them, with people making dedicated trips to stock up on the delicacies. Each and every sourdough-nut is lovingly handmade by the team of skilled bakers at Pinkmans who are constantly coming up with new flavour combinations to keep locals and visitors coming back for more.
Vegan-friendly donuts and coffee shop.
One of the best sellers is the lemon curd sourdough-nut, topped with Italian meringue that has been lightly torched. Swing by at Christmas and you'll find yourself face to face with a festive temptation in the form of a Ferrero Rocher-inspired donut that is chocolatey, nutty, and crispy all at the same time. Or try the light and airy raspberry and white chocolate mousse sourdough-nut if you're after something a bit different.
Located on Park Street, a stone's throw from the Bristol Museum and Art Gallery, Pinkmans is a must-visit.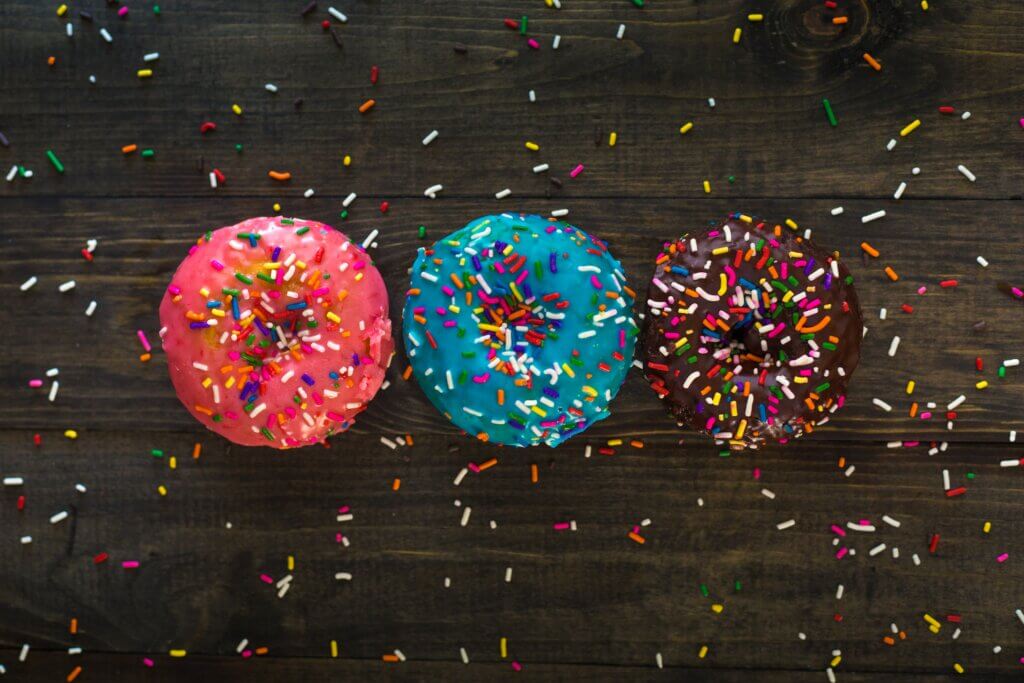 While these are perhaps the best places for a donut in Bristol, there are still plenty more places to visit, with new establishments opening all the time. Now's always a good time for a donut afterall.