Pies have been a staple of British cuisine for much of history. But the versatile dish has actually been around for much longer. The first pie-like dishes were made by the Ancient Egyptians around the year 9500 BC, and the Ancient Romans are the ones who can be credited with the idea of putting a filling inside a pastry made from flour and oil. They filled their pastries with various different combinations like goat cheese and honey. Pies, more similar to the traditional British pies we know and love, were invented in Northern Europe. Oil was harder to find in these areas, so they used butter or lard as a substitute in their recipes. Using a solid fat meant that they could roll out their pastry before moulding it around their filling, the same way it's done today. Pies quickly gained popularity because they were able to provide a filling meal that could be taken out to sea or to work. Explorers brought pies with them as they travelled the globe, and more uses for pie crusts, such as preserving foods through a long, cold winter, were quickly discovered. While pies have had varying success and popularity in other countries, they've remained a constant in the UK and are now seen as a quintessentially British dish. Bristol has no shortage of delectable pies whether you're looking for a classic steak pie or a unique twist on a classic. Here's our list of some of the best pies you can find in Bristol.
Clark's Pies in Bedminster has been making pies using their secret family recipe for more than a hundred years. The recipe was created by Mary Clark, a mother of nine, who started making pies to sell to friends and passer-by in Cardiff when the family fell on hard times. She quickly gained popularity and moved from selling pies on a table outside her home to a small shop in Cardiff. In 1929, her son Percy expanded the business to Bristol and opened a shop in Old Market. The Bristol shop saw the same success the Clark family had seen in Cardiff, and six years later, Clark's Pies moved to 259 North Street, where the business is still located today. The North Street location was known for having queues of workers from nearby factories, and people who had travelled from all over Bristol lined up the street around the block for a pie almost every day.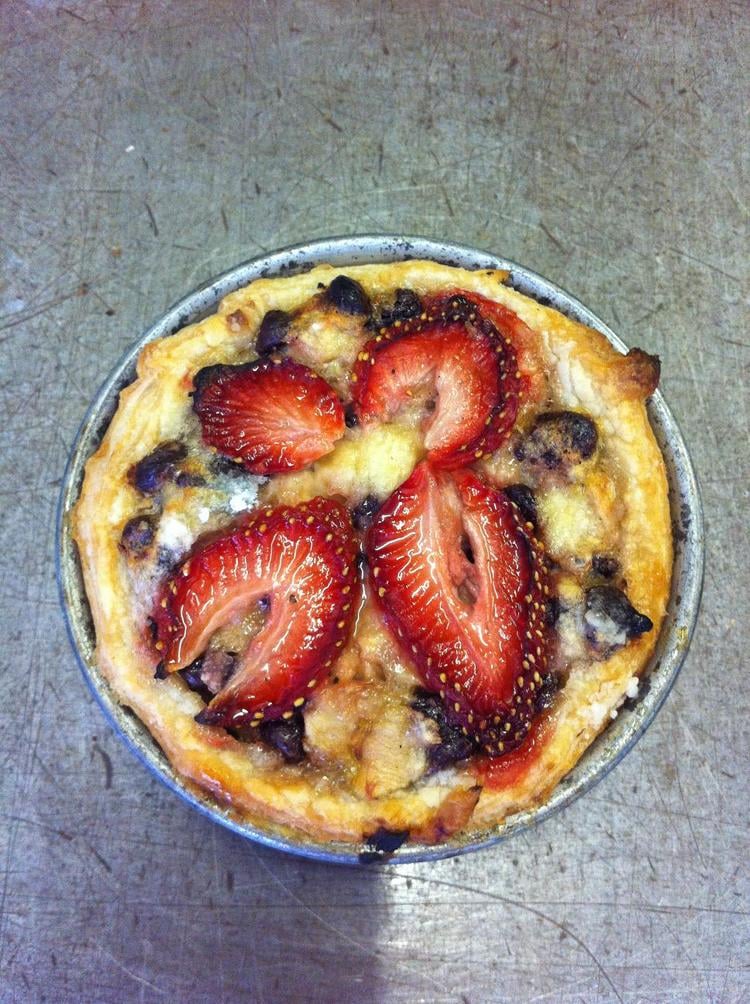 Clark's Pies is still a family-owned business after 100 years. Percy passed the business onto his son John and then onto his younger brothers Ken and Roger Clark. Today Clark's is run by Roger's daughter Dawn and her husband, Keith. They have a team of 16 who make more than 2000 pies and pasties every day. Compared to other bakeries, Clark's has kept their menu fairly simple, but that has allowed them to truly perfect each pie and pasty they offer. The famous Clark's Pie has remained the same since Mary Clark first started making them. It has beef, ox kidneys, potatoes, onions and special gravy in a pastry thick enough that it doesn't need a foil tray. They also offer a steak and ale pie, cheese, potato, and onion pasty, beef and vegetable pasty, flaky pasty, and sausage roll. Since Clark's is a small family business, they're committed to helping other small businesses and use local suppliers for as many of their ingredients as possible.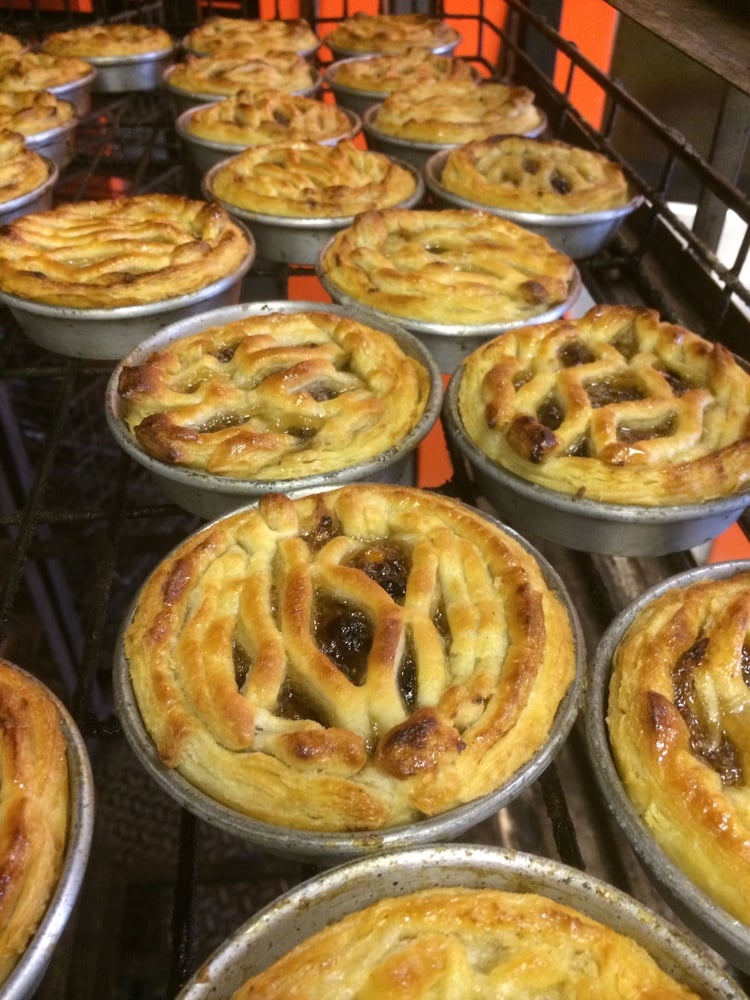 Buxton and Bird has been making delicious pies and selling them online for a few years now, but it wasn't until the end of 2020 that they opened their first brick and mortar store in Bristol's Wapping Wharf. The pies are the result of a collaboration between the award-winning Buxton Butchers and Bristol-based chef Freddy Bird. Bird, who was born and raised in Bristol, trained at Ballymaloe and spent time at various Michelin Star restaurants in London before returning to Bristol.
In addition to Buxton and Bird, he also runs Little French in Westbury Park and has been featured on Channel 4 and the BBC countless times. The shop is open every day, but Monday and pies can be bought to take away or served warm on-site with mash and gravy. They also carry a wide selection of beers with a pie, mash and gravy and beer costing only £10. If you can't make it to the Wapping Wharf shop, Buxton and Bird pies can be ordered online. The pies arrive frozen and can be kept in the freezer, ensuring they're fresh when they arrive as well as whenever they're served. Both online and in-store, they have seven delicious pies available: beef, mushroom and stilton, steak and kidney Guinness pie, pork, leek, and cider, chicken, leek, and tarragon, turkey and gammon, minted lamb, and beef, mushroom and red wine.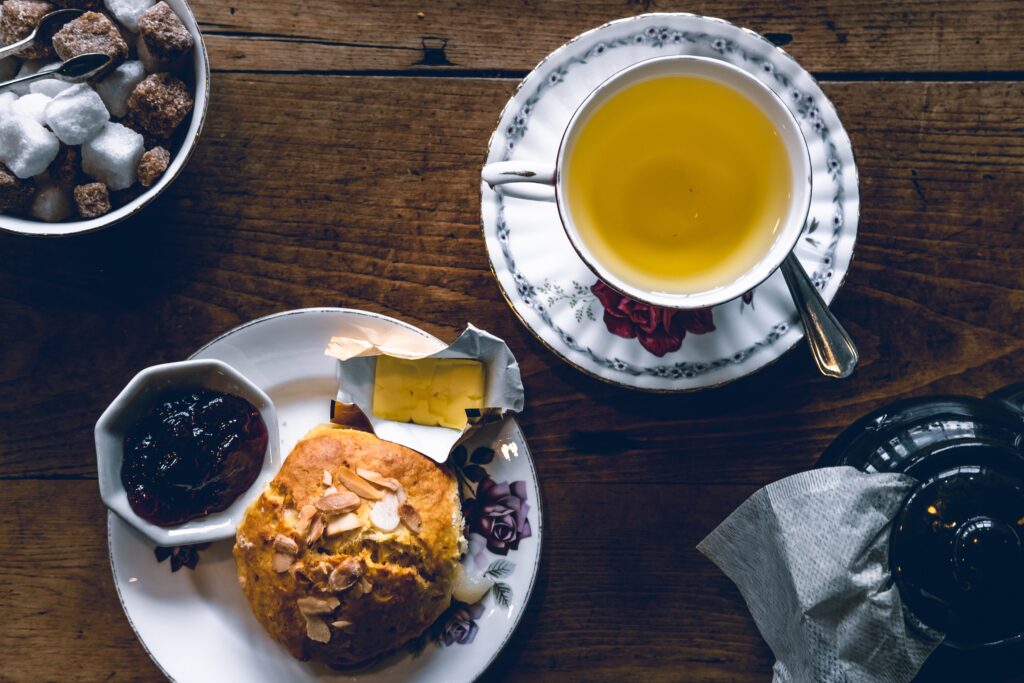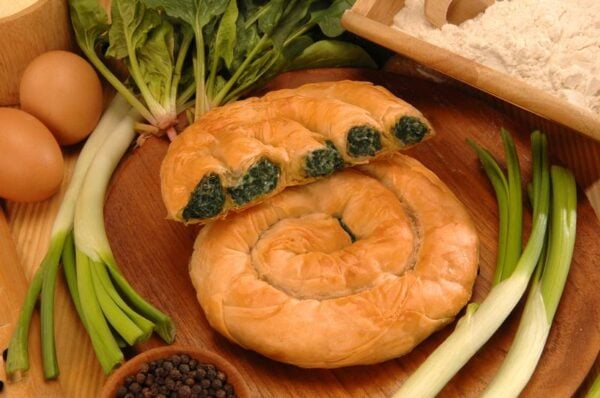 While they don't serve traditional British pies, Sotiris Bakery on Park Row is worth visiting for their Greek pies. Growing up in Greece, owner Sotiris learned all his family recipes and once he moved to Bristol wanted to share those recipes with the world. Greek pies often use filo dough which is made using flour, water, and some oil, much like the doughs that Ancient Egyptians and Romans used in their pies.
Sotiris uses his traditional family recipes and methods to make everything the bakery serves freshly on site. Visitors are transported to Sotiris' grandma's café on the side of a cobbled road in Greece from the minute they step inside. Sotiris Bakery is open seven days a week, from 10 am to 6 pm Monday through Saturday, and 11 am to 5 pm on Sundays.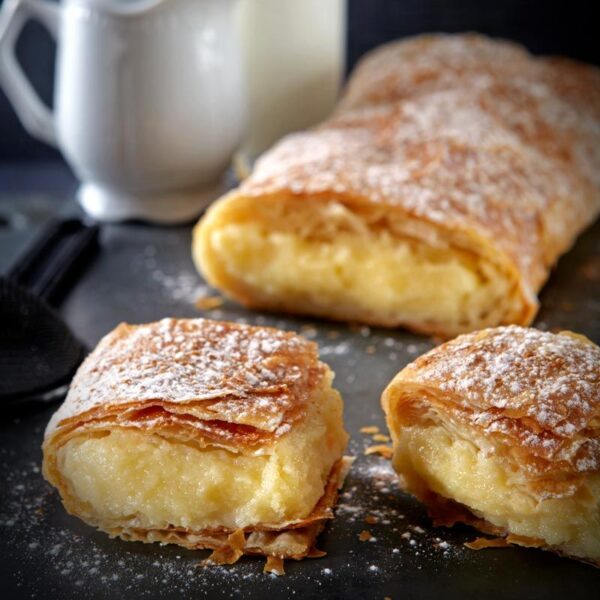 They have a variety of different pies available each day, including classic spinach pie, vegan spinach pie, feta cheese pie, potato pie, ham and cheese pie, cheese pie, and Mediterranean pie, which has a vegetable mixture, cheese, tomato, olive rings, and seasonings. Sotiris also has sweet pies, including lemon, walnut, chocolate, and orange, as well as vanilla pie bugatsa, which uses the same dough as the savoury pies. Sotiris also has a number of classic sweet treats and pastries like baklava and galaktoboureko and speciality Greek coffees. 
A casual bar and restaurant moored on the Bristol Harbour, the Grain Barge is best known for its panoramic views of both the harbour and the city. The barge was built in 1936 and used to transport barley and wheat between Bristol and Cardiff. It was bought and refitted in 2007 and used a lot of restored and recycled materials to craft an interior that reflects the barge's industrial roots. Executive Chef Charles Mooyaart's goal is to show guests that food can be fun and to do so using locally and ethically sourced seasonal ingredients. They offer pies from another Bristol business, Five Acre Farm, which is located a few hundred feet from Clark's Pies on North Street.
In recent years the Grain Barge has become more focused on sustainability, joining the Sustainable Restaurant Association and shifting to a more plant-focused menu. For this reason, they don't offer any meat pies, but guests do have the choice of either a delectable mushroom and tarragon pie or vegan brisket bourguignon. Both pies are served with mash, spring greens, and a veggie gravy on the side. Despite being plant-focused, they do still serve fish on board but make sure to source it from MSC certified suppliers. They make as much as possible fresh onboard the barge, and there are a number of gluten-free options. The Grain Barge also has an extensive range of craft beers, ciders, wines, and cocktails to help wash down your delicious pie. They are big supporters of local independent breweries, and the majority of their beers come from either the Bristol Beer Factory or St Austell's. The barge also has the unique and intimate Hold Bar, which regularly hosts live music and comedy shows so you can enjoy some live entertainment while you eat.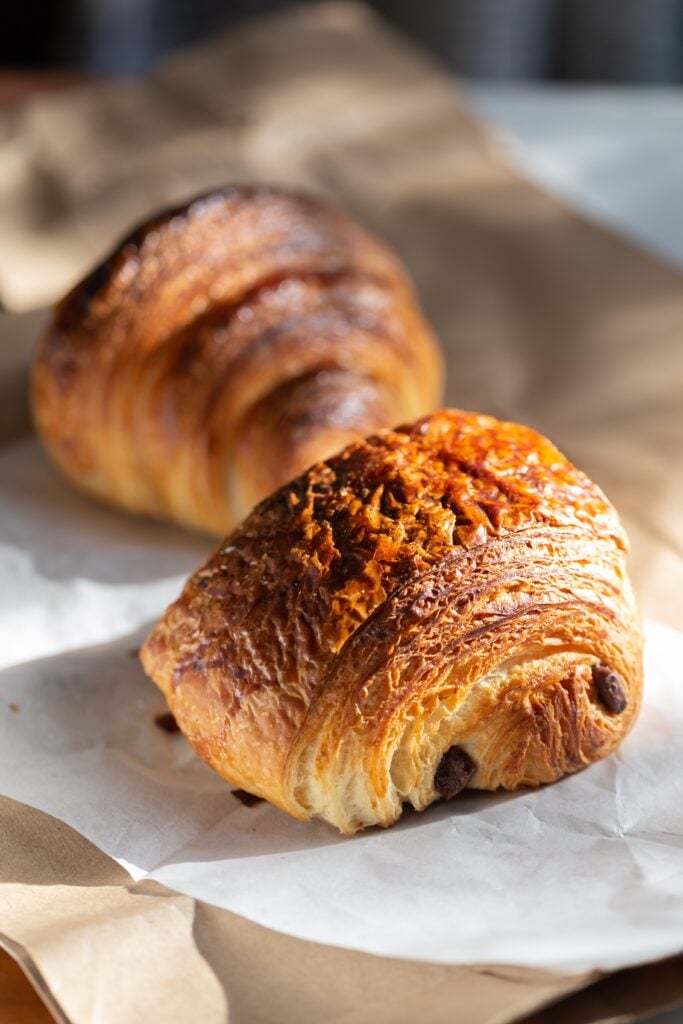 With numerous locations around England and Wales as well as their pies for sales in major retailers around the country like Waitrose, Tesco, and Sainsbury's, Pieminister's pies are clearly some of the best out there. The chain got its start in Bristol after friends Tristan Hogg, and Jon Simon took a trip to Australia, where they ate pies every day. They returned home committed to taking the classic British pie to the next level. The duo opened their first shop in Stokes Croft in 2003 and, within a few weeks, regularly had queues out the door. While they served classic pies like beef and ale and chicken, ham, leek, and thyme, they also experimented with unique combinations and offerings. They have a variety of vegetarian and vegan pies such as their saag pie-neer and their Heidi pie which is goat cheese, sweet potato, and spinach
As Pieminister gained popularity, they expanded, first to a stall at London's Borough Market and then a pitch at Glastonbury. Today, there are 16 Pieminister locations as well as countless other restaurants and venues serving the pies, but the company still makes all their pies in Bristol before transporting them around the country. As the company has grown, they remained incredibly committed to sustainability at all levels of the business. They have high standards for every ingredient they use and aim to reduce the carbon emissions and waste they generate. Pieminister has also set a number of goals for themselves to reach by 2025, including moving to 100% slow-growing chicken breeds and sending no waste to landfills from any of the Pieminister restaurants, offices, and the pie kitchen. They also have their eat pies: plant trees initiative where they donate 10p towards planting a new forest for every plant-based pie or patty pack sold. The next time you're in the mood for a delicious pie, visit one of Pieminister's three stores around Bristol at St Nicks Market, Broad Quay and Stokes Croft. If you can't make it into one of the shops, their pies are available by post or delivery on the Pieminister website.  
Tucked away in one of the large Victorian railway arches of historic Temple Meads station, Hart's Bakery is one of Bristol's most well-known bakeries. The bakery first opened in 2012 and quickly made a name for itself in Bristol and the surrounding areas for both its sourdough bread and cakes. Over time it's also become known for its rotation of pastries and high-quality coffees and has become an incredibly popular spot with professionals at lunchtime. Hart's has a daily lunch special as well as options like sausage rolls, pasties, tarts, filled croissants and pies.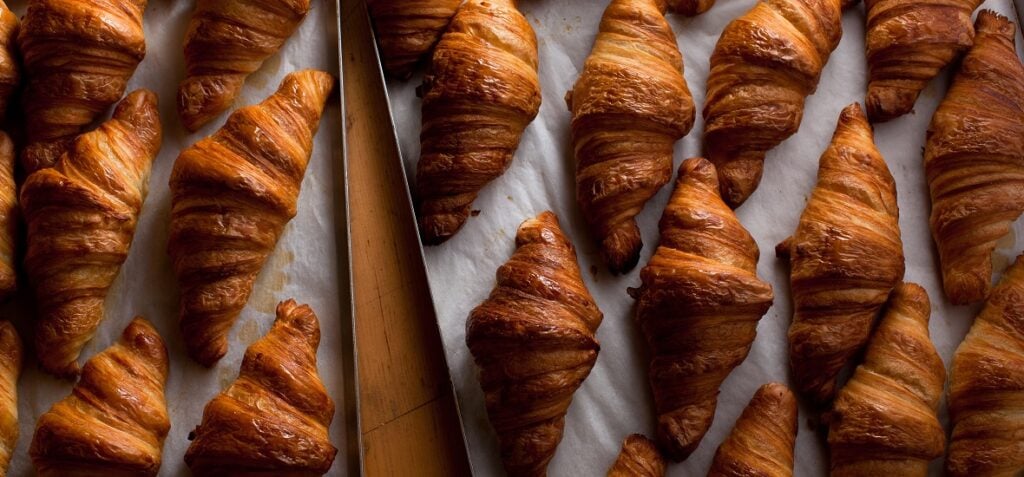 The menu changes daily, but no matter what's available, it will definitely be delicious. While the pies aren't always available, when they are, they're sure to go fast. Customers rave about Hart's mince pies as well as their onion, cheese and thyme pies. Hart's is a wholesale bakery with everything made on-site, and customers can watch the talented team of bakers hard at work while they enjoy their coffee and baked goods. This set up also allows customers to buy sourdough bread, pastries, and pies as soon as they come out of the oven, and unlike many other bakeries, the bakers at Hart's Bakery work during the day so fresh products come out throughout the day rather than only being available first thing in the morning.