The Best Areas to Live in Bristol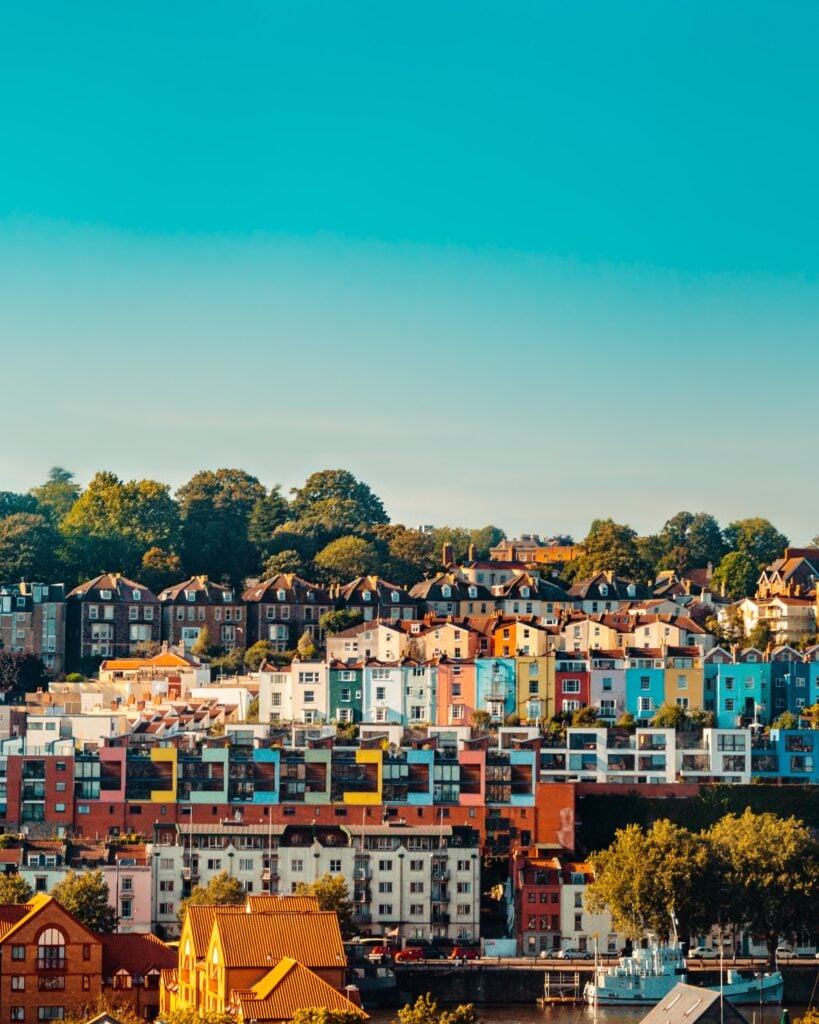 Bristol is by far one of the best cities to live in in the UK. Of course, like all cities, nothing is perfect, and some neighbourhoods are better than others, but the positives of the city definitely outweigh any negatives you may be able to find. In recent years, Bristol has been named one of the best cities in the UK as well as one of the safest and happiest places to live. The city offers stunning period homes with Victorian and Georgian properties galore, an impressive amount of green space and amazing shopping and nightlife. The area has seen a lot of redevelopment in the last few decades and is one of the start-up hubs of the UK that is expected to see massive growth in the coming years. In addition, Bristol's convenient location makes it easy to access the rest of the country, and in two hours or less, you can be in London, Cornwall, Wales, and countless other places. It also offers a mix of country, city, and coast so no matter what you prefer, you can find it in Bristol. 
Whether you're thinking about moving to Bristol or just looking to learn more about the city, there are many great areas and neighbourhoods to consider. To help you narrow your search, we've compiled a list of the ten best areas to live in in Bristol. This list contains a mix of city centre neighbourhoods geared towards young professionals and students as well as coastal villages and suburbs that are perfect for growing families and anyone looking for more space.

Additionally, Bristol offers a range of part-time job opportunities for students, making it an attractive destination for those pursuing their education while gaining work experience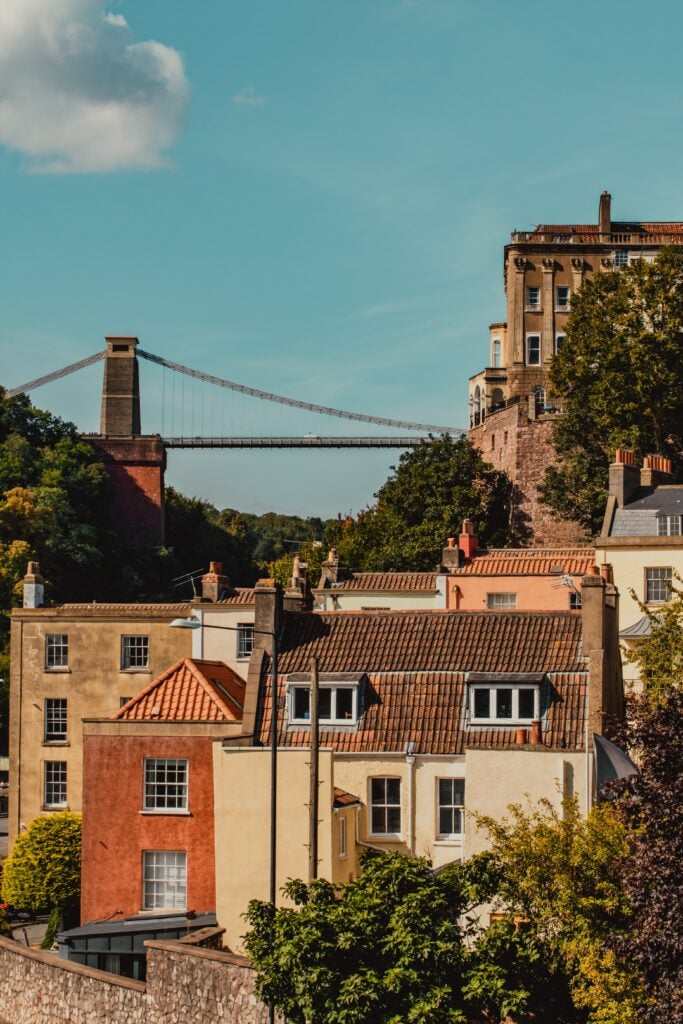 One of the most beautiful and sought-after areas in Bristol, Clifton is an affluent neighbourhood on the banks of the River Avon. It's definitely one of the more expensive neighbourhoods in Clifton, but for many, the price tag is completely worth it for the picturesque streets, convenience to the city centre, amenities the neighbourhood has to offer, great schools, and low crime rate. The streets of Clifton are lined with Georgian and Victorian townhouses and villas, and many of the buildings have been converted into flats. Clifton is home to the Clifton Observatory and the famous Clifton Suspension Bridge, as well as many of the most famous restaurants and shops in the city. The University of Bristol is on the eastern side of the area, with most of the campus being categorised as Clifton, although given the price of housing, it's not the most popular area for students to live. 
Just under 3 miles north of the city centre, Horfield is a popular neighbourhood for families as well as professionals looking for a quick and easy commute into the city centre. The area borders Gloucester Road, so it's a straight shot into the city by car and public transport. It's also incredibly easy to get out of the city, and you can be on major roads like the M5 and M4 in minutes. Horfield is about two miles from the University of West England Bristol campus and is a popular area for second and third year students to live. Students, professionals and families alike can all enjoy the amenities Horfield has to offer, including fantastic pubs, restaurants, and shops, and Horfield Common. This large green space is right in the centre of the neighbourhood and has a café, multiple play areas, tennis courts, jogging and walking paths and a pond. Horfield Common is one of the highest points in all of Bristol, but fortunately, the park itself is relatively flat, which makes it perfect for walking and jogging.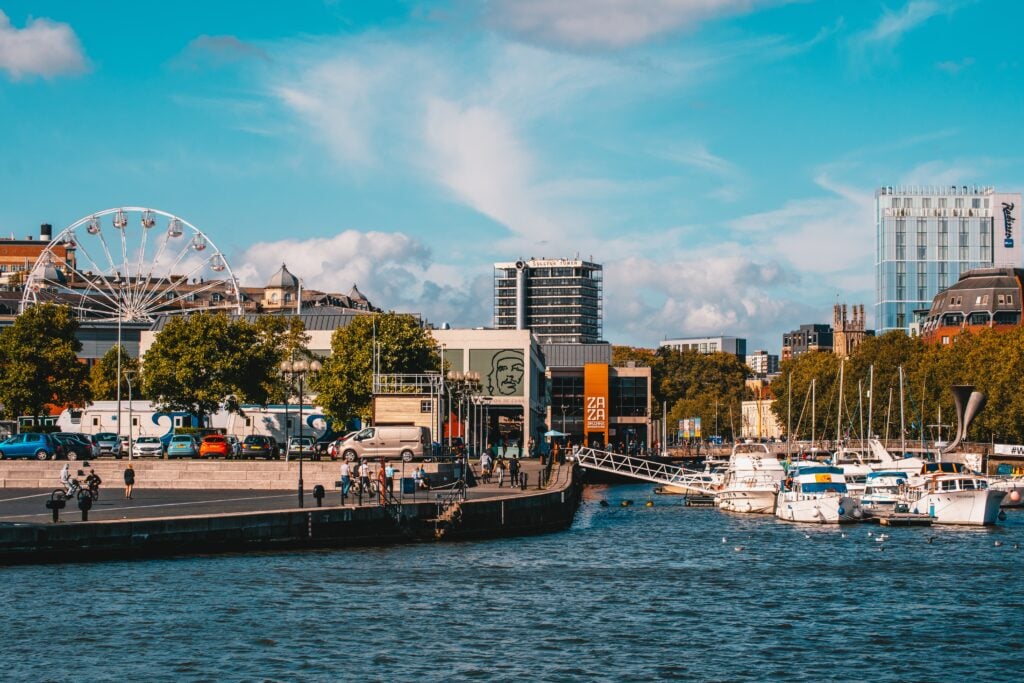 Find places to stay in Bristol
If you're looking to move to Bristol why not come and see what it has to offer first?
Westbury-on-Trym + Henleaze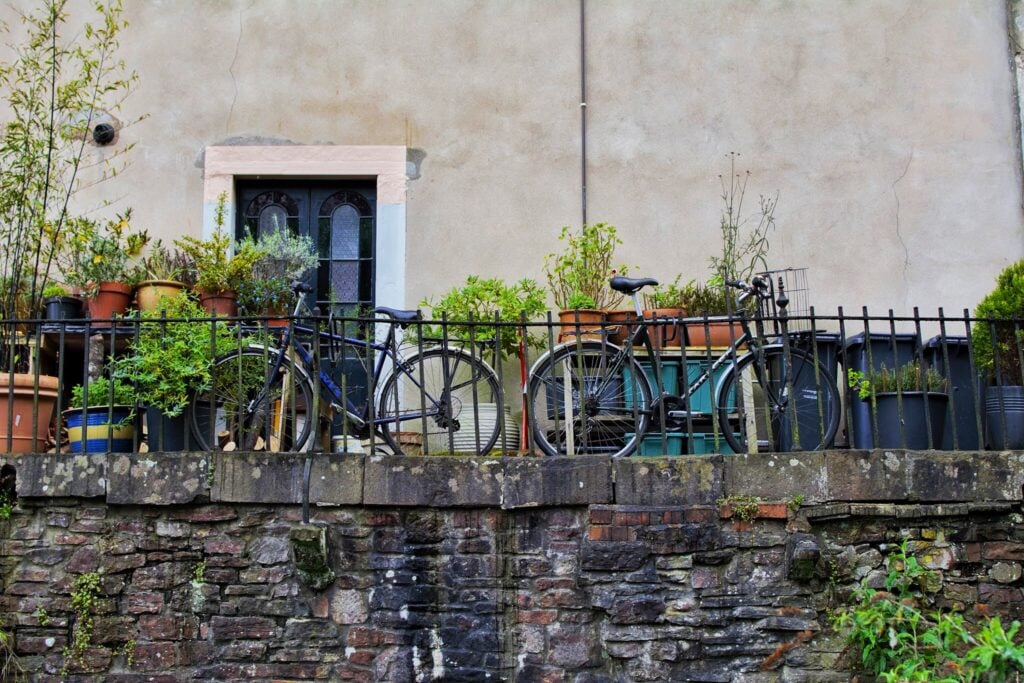 These two picturesque villages are located just a few miles north of Bristol's city centre and are home to streets lined with Victorian, Edwardian, and 1930s era homes. Residents can easily access the city via car and public transport as well as be on major roads like the M5 in a matter of minutes. These villages are the perfect place for families with young children or anyone else looking for all of the benefits of the city with a little more room to grow. Both towns have plenty of green spaces, including Canford Park, Henleaze Lake, and the Downs, and the village of Westbury-on-Trym is a conservation area. There are plenty of family-friendly restaurants and pubs as well as a mix of local and high street shops. Like many of the other areas on our list, these are affluent areas and with that comes good schools, low crimes rates and expensive properties.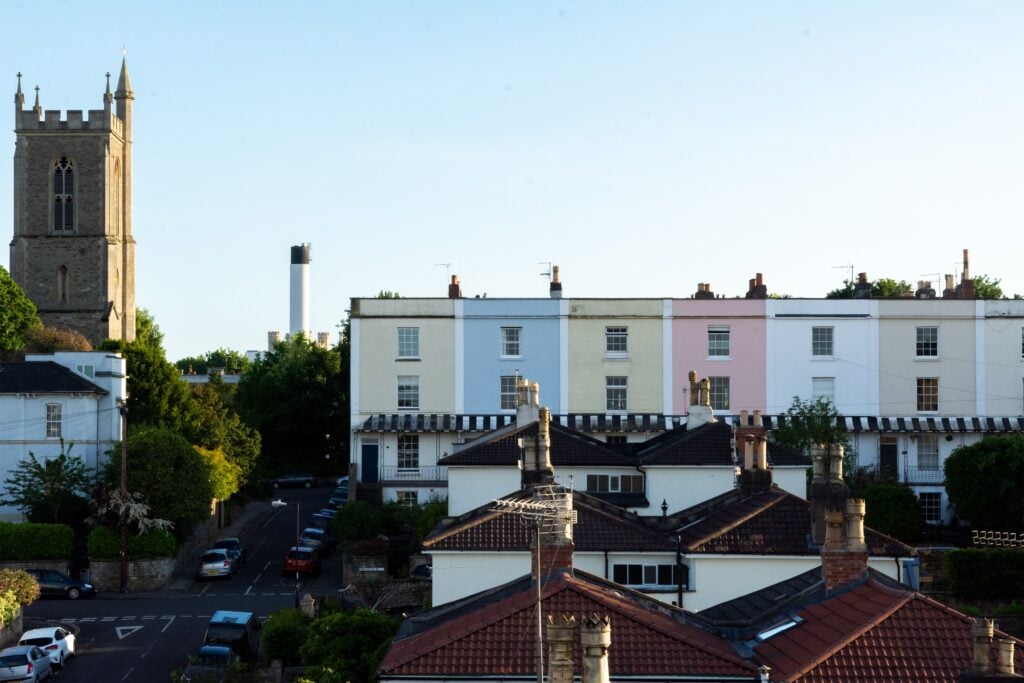 Just south of Henleaze, Redland is another fantastic neighbourhood for anyone looking for easy access to both the bustling city and quiet suburbs. It's a mix of family homes and villas and flats and is populated by everyone from young professionals and couples to large families. Given the area's proximity to the University of Bristol, it's also a popular neighbourhood for students during term time. In addition, the university, there are many fantastic schools in the Redland area for children all the way from nursery up to secondary school. Like much of Bristol, the area is very historical and is packed with Georgian buildings and a number of grade II listed properties.
Right in the bustling city centre of Bristol, Redcliffe is uniquely situated between the floating harbour and River Avon. While the area has traditionally been a commercial hub, it's seen a surge of development in recent years and is now home to a plethora of restaurants and residential properties, including a number of one-of-a-kind old warehouse conversions. 
Redcliffe is one of the more high-end areas of Bristol, and flats and other properties here are definitely not cheap. But for many, being right in the hustle and bustle of the city and so close to so many bars, restaurants, and historic sites, is completely worth the price tag. This area is perfect for young professionals looking to be close to the nightlife and everything the city has to offer and keep their commute time to a minimum. Temple Meads Station is conveniently located in Redcliffe, meaning that travel to other parts of the UK is also exceptionally easy. The neighbourhood is home to plenty of historic sites, including St Mary Redcliffe Church. The church, which is one of the most beautiful in England, was first built in the 12th century and was named for the red cliffs that it sits on above the River Avon. If you're considering moving to Redcliffe with children, you can feel confident knowing that the area has some of the best schools in the city, including the St Mary Redcliffe and Temple School, which consistently ranks as one of the best secondary schools in Bristol.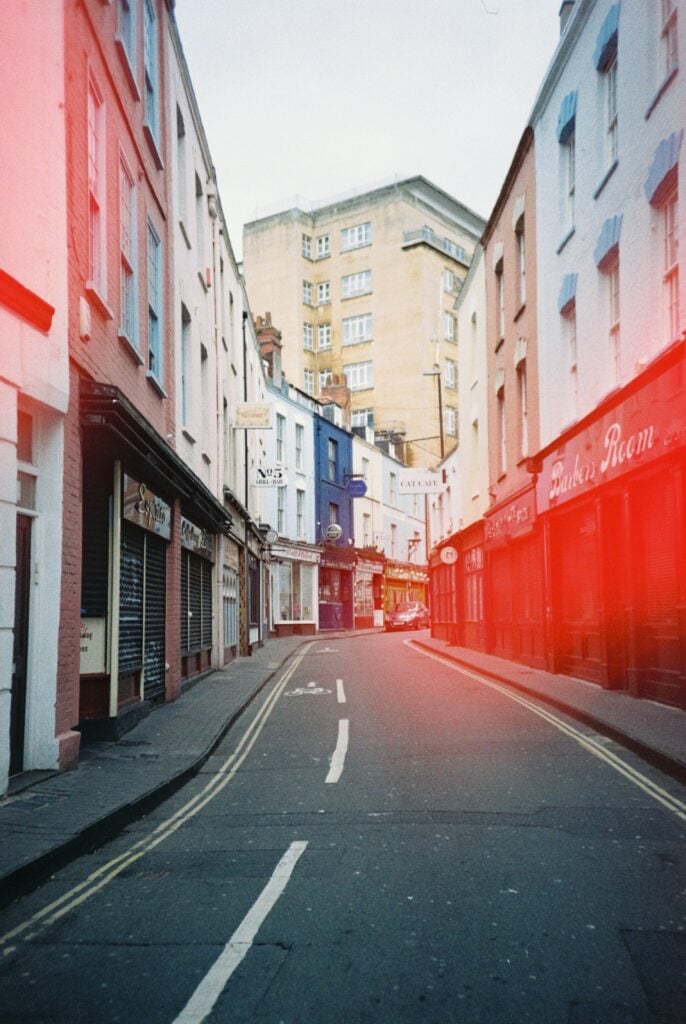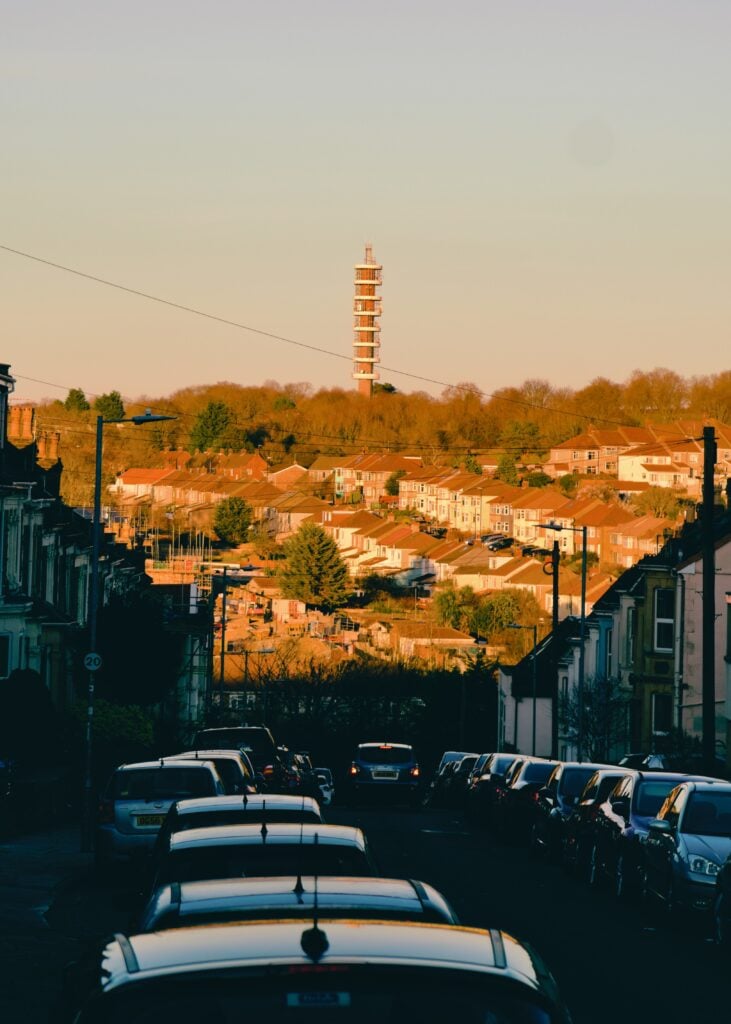 Ten miles west of Bristol city centre, on the coast of the Seven Estuary, Portishead offers residents the best of both worlds; a straight and simple commute into one of the biggest cities in the country without the constant hustle and bustle and prices associated with city living. Traditionally, Portishead has been an area for families with mostly family homes ranging from one and two-bedroom to large villas available. In recent years, the marina has been redeveloped, adding a number of flats and duplexes more suitable for professionals and single people or couples. The marina is also now home to countless restaurants and shops as well as the leisure centre, which has a pool, badminton, and large gym. With all the amenities and activities available in Portishead coupled with easy access to everything available in Bristol, you'll never feel bored living here. 
On the south side of the city, Bedminster is a popular area that has seen a lot of development in recent years. Some of this development included the Airpoint Apartment Building, which was part of the redevelopment of the old mail marketing site. For many, they see this development as what really kickstarted the redevelopment of Bedminster. The Airpoint building is home to six storeys of one and two-bedroom flats as well as a rooftop SkyPark with a running track and garden. In addition to these new properties, Bedminster has many Victorian terraced homes, many of which have undergone conversions to accommodate families as well as flat conversions perfect for professionals. Bedminster is only about a mile south of the city centre, and in only minutes you can be at the River Avon or picturesque green spaces like Victoria Park.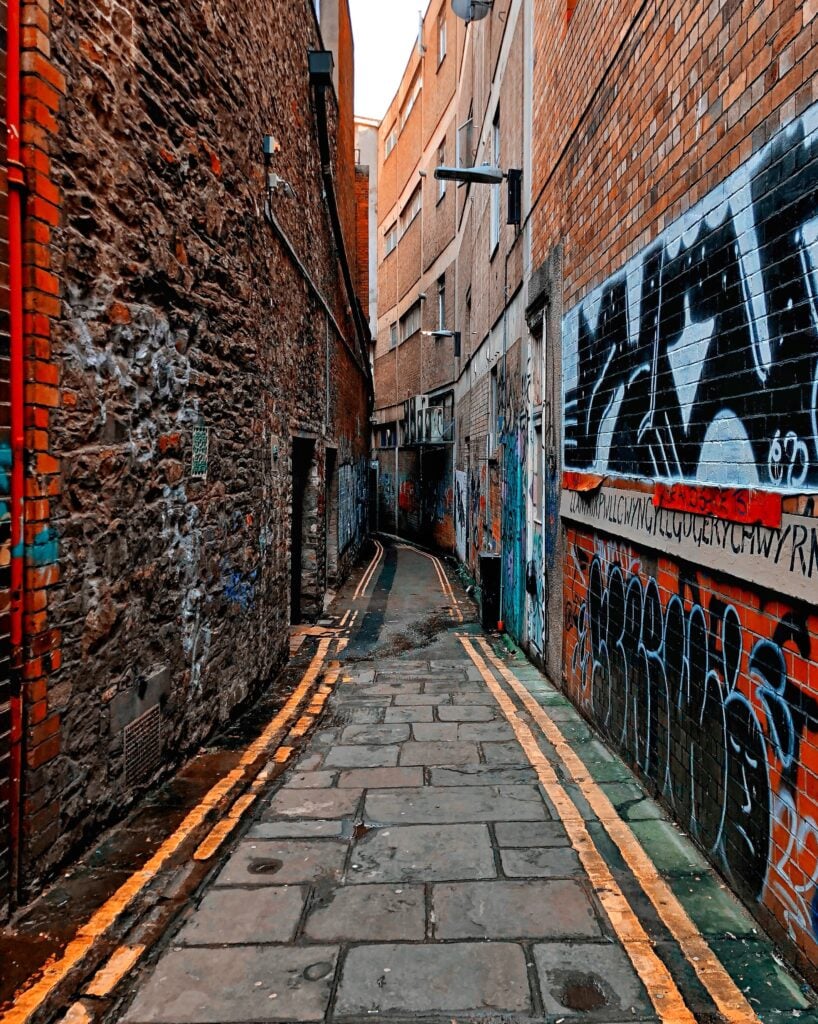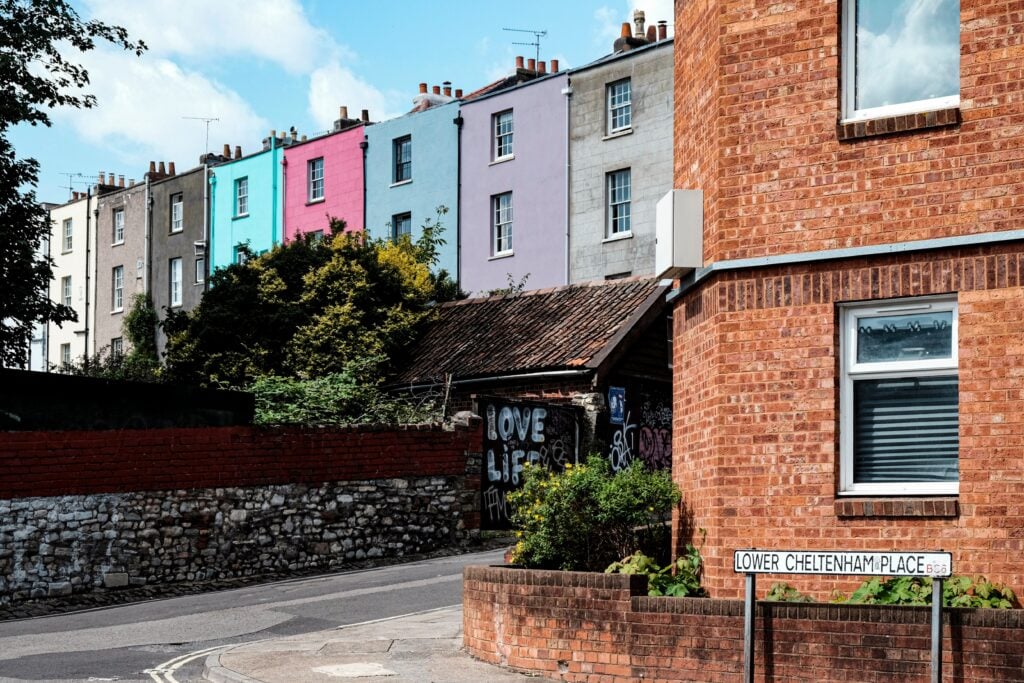 On the outskirts of Bristol, Emersons Green was developed in the 90s to accommodate the city's growing population. It takes about 30 minutes to get into the city via car or bus, but there are multiple bus lines that run directly from Emersons Green to the city centre, making it still convenient for commuters. It's also directly off the M4, making it easy to access all the major roads in the area. Given that it is a bit further out from the city, Emersons Green is a lot more affordable than other areas of the city. There is a mix of flats and detached and semi-detached homes, so it's a good area for families as well as anyone else looking to get out of the busy city. Crime rates in the area are low, and the schools are fantastic, so it is a great area to raise a family. Being further from the city also means that properties include more green space, with many homes having large, enclosed gardens. You can find almost any store you could possibly need in Emersons Green, which means that travelling into the city centre isn't something you'll need to do just to get necessities. 
A few miles south east of the city centre, Knowle is a residential area with a lot of young families and green spaces. It's also home to the Boardwalk Shopping Centre and many great bars and restaurants. If you're willing to be a bit further from the action of the city centre, you'll be rewarded with lower rent. When it comes to commuting from Knowle, there are buses that will get you into the city in less than 15 minutes. Many residents also choose to cycle, which only takes about 10 minutes and is a straight shot right into the Old City. Knowle has definitely seen an increase in residents in recent years as the population of Bristol grows and more Bristolians move out of the city centre as they start families. As a result, it's undergone development and improvements with plans for more in the near future.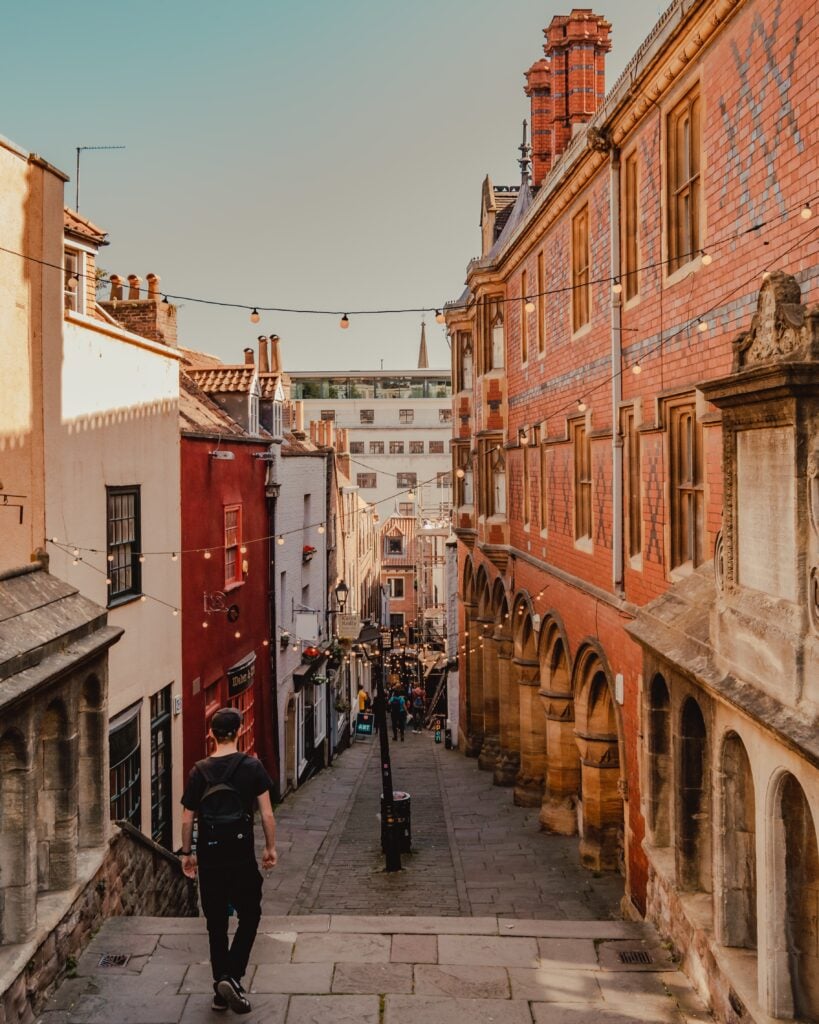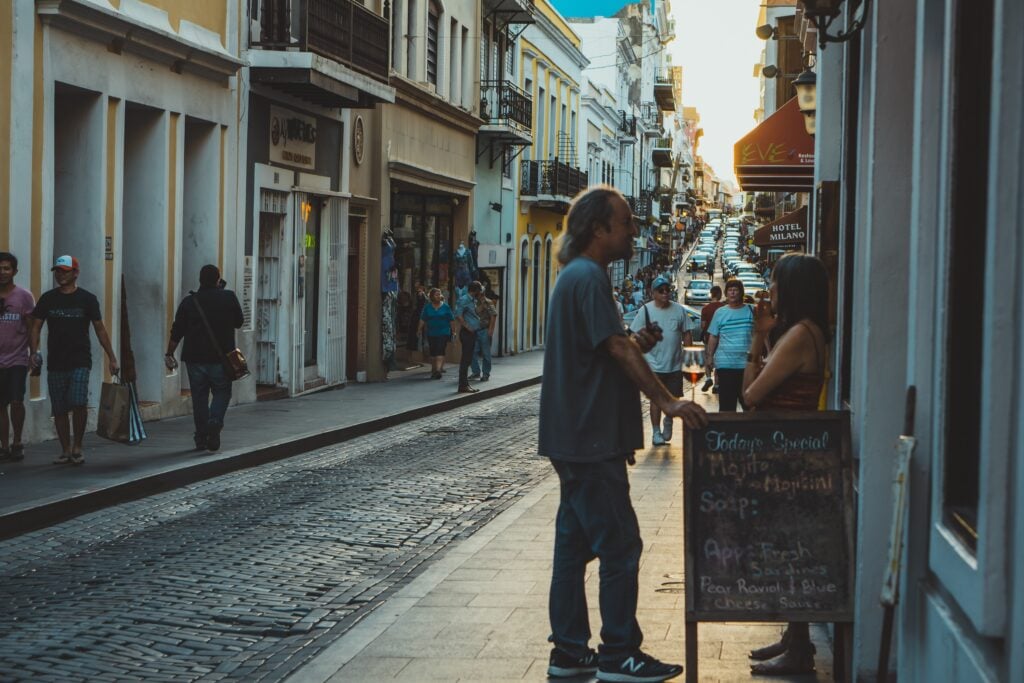 St Pauls, a lively neighbourhood right in the heart of the city, is the perfect area for anyone looking for a multi-cultural hub with everything at their fingertips. The area was first developed in the 1700s, and that history is still apparent today with mostly Victorian and Georgian properties, many of which have now been converted into flats. Since it's so close to the city centre, prices do tend to be on the higher side, although St Pauls is definitely more affordable than some other neighbourhoods. Within minutes, you can be in walking the streets of the Old City, shopping at Cabot Circus, or at the harbourside, so you really can't beat St Pauls when it comes to convenience. There's also plenty to do in St Pauls, with plenty of restaurants, shops, and parks. The area also hosts an annual carnival which has been compared to the famous Notting Hill Carnival in London. 
Find places to stay in Bristol
If you're looking to move to Bristol why not come and see what it has to offer first?