The Best Nights Out in Bristol
Bristol is known around the UK as one of the best cities when it comes to nightlife. With a large number of students in the city and over half the population being between 16 and 49, there's no shortage of people looking for fun things to do on a night out. Bristol prides itself on offering something for everyone. Whether you're looking for an LGBTQ+ friendly pub, a traditional nightclub, a karaoke bar, comedy club or speakeasy, Bristol has it. We've put together a list of some of our favourite places to spend a night out in the city so you can see the best of what Bristol has to offer.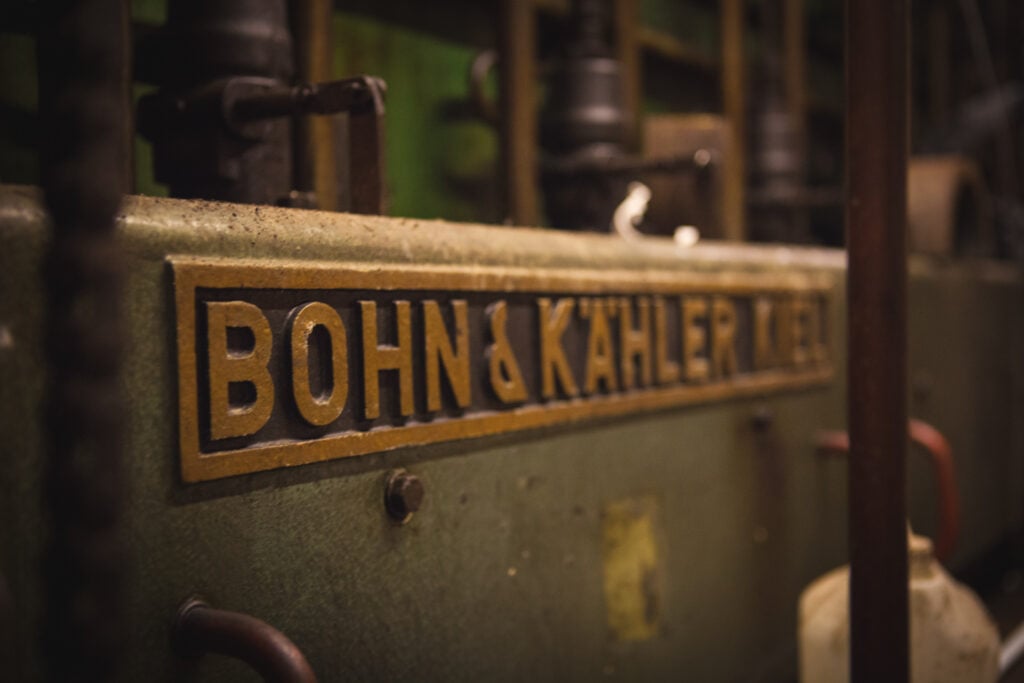 Moored in Bristol's Floating Harbour, Thekla is one of Bristol's most iconic and unique nights out. The cargo ship was built in 1958 in Germany and spent years carrying cargo around Northern and Western Europe, most notably timber around the Baltic Sea. The ship ran aground off the coast of Northern England and was left in Sunderland, abandoned for seven years until it was bought by novelist Ki Longfellow and her husband in 1982. The pair fixed it up, gathered a small crew and sailed 632 nautical miles around England's east coast before docking in Bristol's Floating Harbour. There the ship became the Old Profanity Showboat which hosted hundreds of theatre, comedy, cabaret, and live music shows over the span of two years. The duo planned to sail the boat across the Atlantic to New York City to put on more shows, but sadly the showboat was unable to do so and closed in August 1986. In the 1990s and early 2000s, Thekla became an underground nightclub and featured some of Bristol's most famous artists and every kind of music from hardcore to reggae. Since the 80s, Thekla has always been at the forefront of the best up and coming music in Bristol, and since opening as a nightclub in 2006, this has remained a priority for the venue. During its busiest periods, it features seven gigs a week in an intimate and lively venue.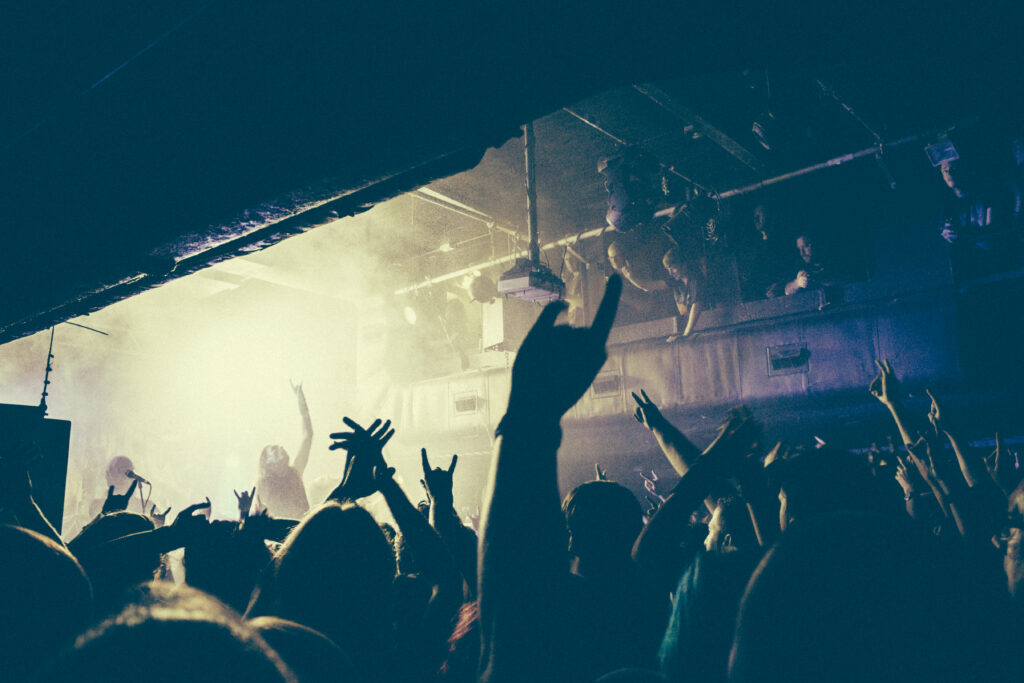 In 2019, Thekla went under a one-million-pound restoration at Albion Drydock to ensure that the ship can remain a staple of Bristol nightlife for many years to come. Today you can see some of your favourite artists live as well as attend themed club nights like silent discos and 90s house party, and residencies. Recently they've also added Thekla Dockside Bar, which was created to provide a safe outdoor space to enjoy a socially distanced pint with friends. The bar has playlists compiled by Thekla's DJs, so no matter what time of day you visit, you can enjoy Thekla's good times and good vibes. The Dockside Bar is open Thursday to Saturday until 11 pm, and club nights run Thursday to Saturday from 10 pm to 4 am as well as on Wednesdays during term times.  
Walking past the Milk Thistle's inconspicuous door right in the heart of Bristol, you'd never expect a sprawling four-floor bar with eclectic décor, stunning architecture, and high-quality drinks. The venue known as Bristol's best-known secret cocktail bar features a clandestine, hidden vault, a lounge bar, the Attic and the Parlour Bar. No matter what the occasion for your visit, the Milk Thistle is the perfect spot.
The Attic is their stunning dining room and bar, which is perfect for dinner parties and events, and the Parlour Bar serves some of the best cocktails in the city. The Milk Thistle also has an outdoor terrace where customers can overlook the stunning Bristol city centre. Currently, the Milk Thistle is open from 4 pm to 2 am every day, but Sundays and they offer regular events like their Spirits Club, which is held near the end of every month. Guests gather with other spirit lovers to enjoy tastings with some of the best names in the industry. Upcoming Spirits Club meetings include No.3 gin, Aviation Gin, and Havana Club Rum, among others. A visit to the Milk Thistle is sure to be a unique night out in this relaxed speakeasy-style bar. If you enjoy your visit to the Milk Thistle, make sure to check out their sister bar, Hyde & Co, Bristol's original prohibition bar only a half-mile away off the Clifton Triangle.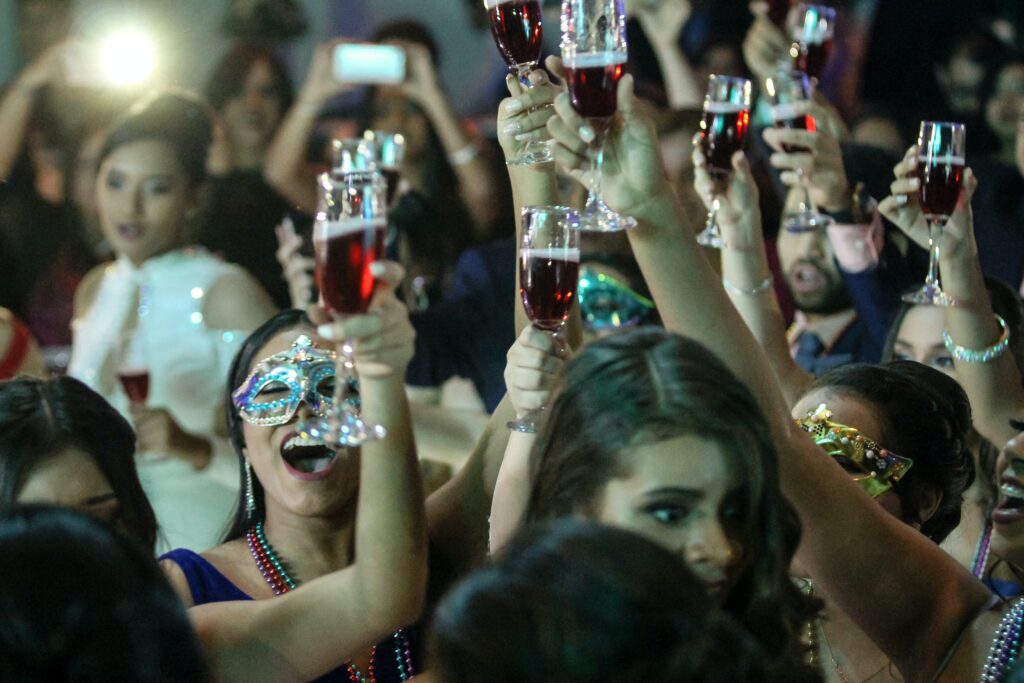 Located on Denmark Street in Bristol's Old City, Smoke and Mirrors is unlike any other pub you'll find in the city. The magic-themed theatre bar has hosted some of the UK's best magicians, comedians, musicians, and burlesque stars and well as countless up and coming acts. While it looks like any other pub from the outside, once you step inside the 1920s themed theatre, you're immediately transported back in time. The intimate 46-seat theatre is home to shows six nights a week, with tickets starting at only a few pounds. Smoke and Mirrors is best known for their House Magicians Comedy and Magic Show, which has featured the likes of America's Got Talent's Colin Cloud, four-time International Federation of Magic Societies World Championship winner Matthew Wright, Las Vegas headliner Jeff McBride, Britain's Got Talent's Jamie Raven and countless others
The theatre has also hosted a number of leading comedians such as Helen Bauer, Esther Manito, Russel Kane, Russel Howard, Alan Carr, Jon Richardson, Rob Becket and Romesh Ranganathan. In Smoke and Mirror's pub, you can enjoy a delicious stone-baked pizza, nachos, or other bar snacks alongside a refreshing beer, cocktail or cider. The venue also hosts a number of experiences and classes, such as cocktail making and learning magic tricks. Make sure to check out Smoke and Mirrors' website to see what events are coming up as well as buy tickets to make sure you get into the show. With such an intimate setting, shows regularly sell out, and you don't want to miss out. No two visits to Smoke and Mirrors will ever be the same, so whether you've lived in Bristol for years or are only in town for a day or two, it's the perfect place for a memorable night out.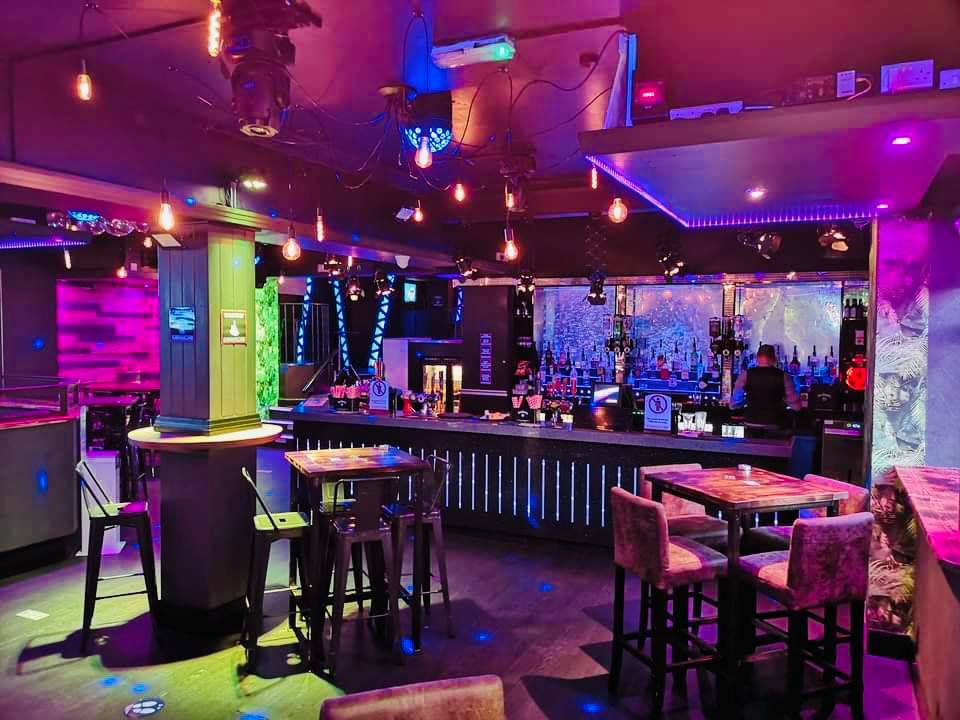 Bristol is particularly well known for its LGBTQ+ nightlife, so it's only right to mention the city's oldest gay venue, Queenshilling. Not far from College Green, on Frogmore Street, which is often referred to as Bristol's Gay Central, Queenshilling has been a pillar in the Bristol gay community for more than 25 years. The club is also known as Bristol's friendliest nightclub, with the staff and customers having a reputation of welcoming anyone and everyone with open arms.
As you walk up to the art deco building, you'll immediately notice the abundance of pride flags and rainbow lights. Once inside, you can enjoy a drink at the bar, talk with new friends in one of the comfortable seating areas, or dance the night away on the state-of-the-art dance floor. Queenshilling is open Thursdays from 10 pm to 3 am, and Fridays and Saturdays from 10 pm to 4 am. While you're in the area, you can also check out some of Bristol's other famous gay bars like OMG, which is right across the street from Queenshilling.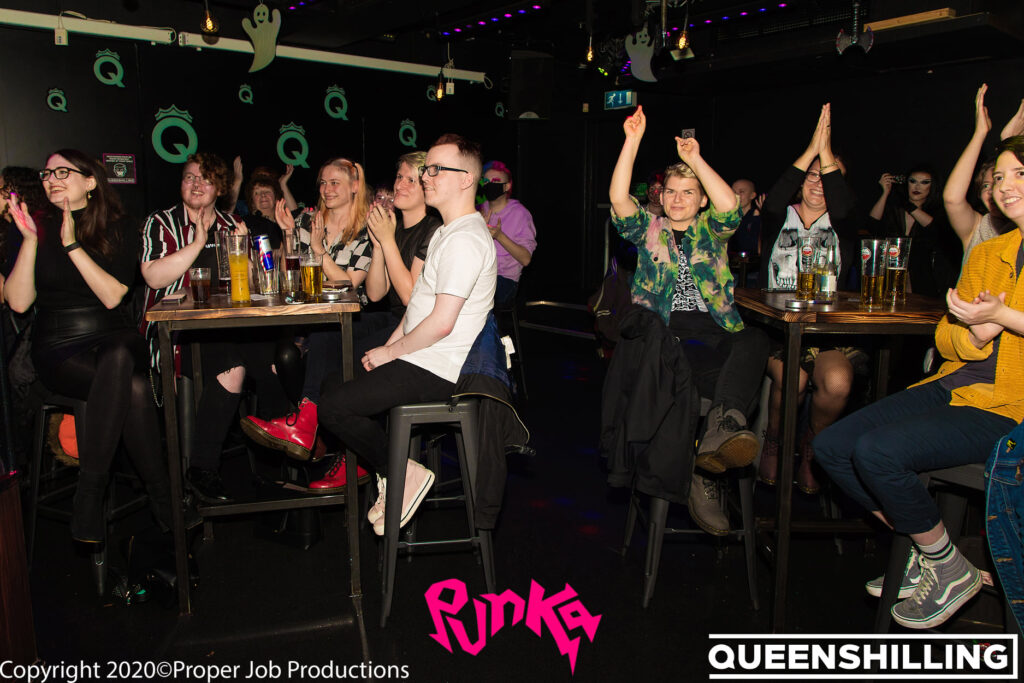 Bristol Beacon, formerly known as Colston Hall, has been a cultural centre and gathering place in Bristol's bustling city centre for nearly 150 years. When it first opened in 1867, the hall was the place to see classical music and theatre performances in Bristol. Over time, the events hosted in the concert hall have changed with the interests and demands of Bristolians. The Beacon has hosted wrestling matches and rock concerts as well as orchestras from around the world. Some of the biggest names in music, including The Rolling Stones, David Bowie, Elton John, Queen, Iron Maiden, Bob Marley, Led Zeppelin, and The Who, have played the Beacon's Royal Festival Auditorium
The concert hall has been damaged by two fires, one in the late 1800s and one in 1945 but has been restored both times and additionally had a new wing added in 2009. In recent years the venue has undergone a lot of change, and it's currently being brought back to life with a new modern twist. Today, the Bristol Beacon is the perfect place to spend a night out in the city, enjoying art, music, dance, and so much more. Check out their website to see what events are on soon, but with an event almost every night of the week, you're sure to find something that interests you.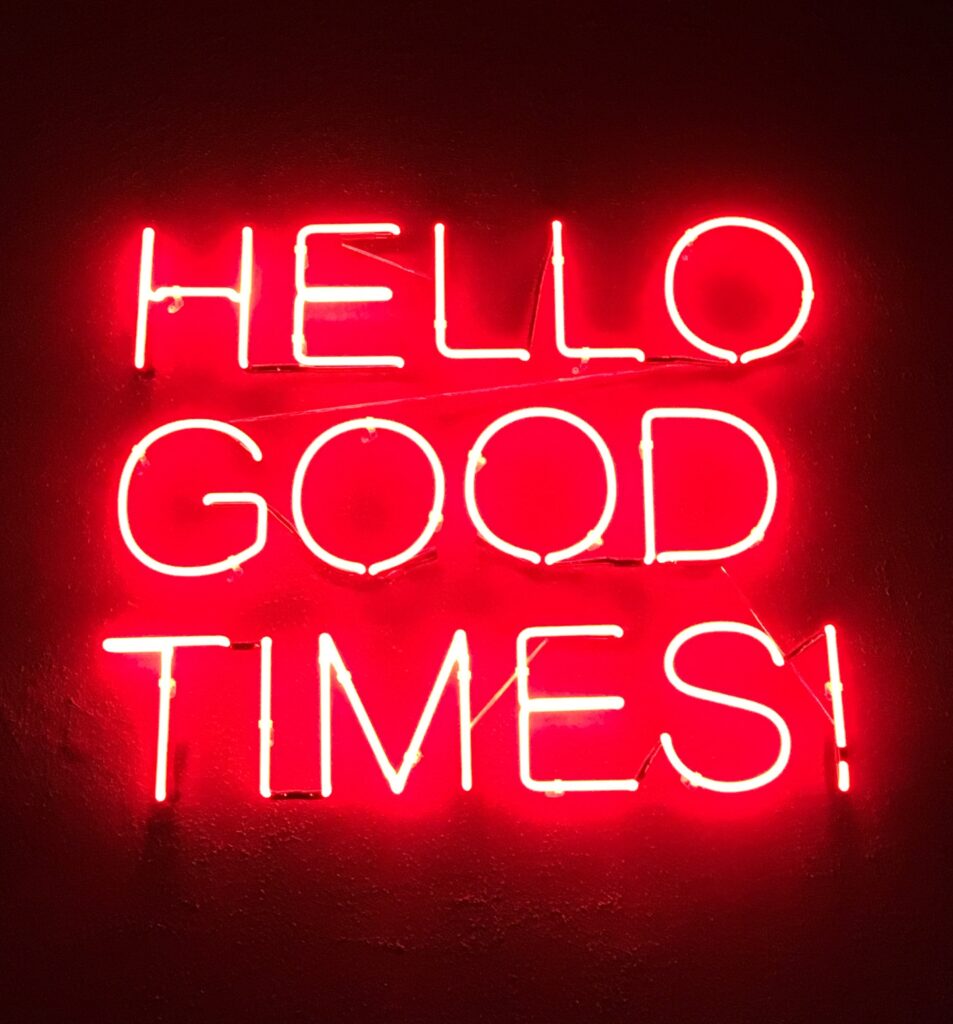 Located in the old Bridewell Police Station on Nelson, by day, the Island offers affordable workspaces for artists, an art gallery, dance classes and even a circus training space, and by night, it turns into a nightclub. The building was originally built in 1928 and became a police station in 1930. The police station operated for 75 years until 2005, and the neighbouring buildings housed the courts and a fire station. The Island got its name because the buildings made a triangle and were referred to as the Bridewell Island. It was also named because the Nelson Street area can often feel like an island within the city. It's an important pedestrian link between Broadmead, Harbourside, Broad Street and the Christmas Steps, but it misses out on the funding that many of the other high streets receive.
The nightclub portion of the Island, which is in the former police cells, outdoor training yard, and motorbike car park, provides guests with a one-of-a-kind industrial feel and experience. The independent venue prides itself in creating a safe and inclusive space and putting on a variety of shows and events to bring as many people as possible through the space. Due to the venue's unique nature and COVID restrictions, it, unfortunately, remains closed for the foreseeable future but hopes to reopen as soon as it is safe to do so.  
Back in the 90s, Lakota in Stokes Croft was one of the most famous clubs in the UK. Some of the biggest DJs and artists played the venue, and it's now considered a local landmark. Around the turn of the century, Lakota, like many other clubs in the area, struggled as fewer people were interested in spending their nights out at massive clubs. Over the next few years, they tried out different music styles and genres in an attempt to find a new audience. For the last 15 years, Lakota has been one of Bristol's top clubs with regular drum and bass, hardcore, dubstep, psytrance, and techno nights. In 2008, plans surfaced to demolish Lakota to build a bar and restaurant
 More than 7000 people signed a petition to stop the demolition, but the planning board still granted permission. Eventually, the plans were scrapped due to all the negative attention allowing Lakota to remain. Lakota features multiple rooms and is often described as a mega-rave. They host various events throughout the year, like their Summer of Love Festival and the Summer House Party. Lakota also recently added Lakota Gardens, a beer garden with fun and unique events almost every night. The garden hosts a Friday Night Disco as well as events like Rum and Reggae, where guests can enjoy fresh Jamaican food and reggae music. 
As COVID restrictions ease, it's important to remember that many of these establishments are still requiring bookings in advance, running with limited occupancy or operating reduced hours as they work to regain normalcy and keep customers safe. Before you visit any of these places, make sure to check the venue's website or social media for the latest updates to avoid disappointment.