Where to go on a Date in Bristol
There's definitely no shortage of unique and fun date ideas in Bristol. Whether you enjoy a quiet afternoon in a park or museum, a five-star meal, or an adventurous afternoon with the one you love, Bristol has something for everyone. With so many one-of-a-kind and unforgettable experiences, we've put together a list of some of the best date ideas in Bristol to help you, and your date take in all the city has to offer.
Clifton Observatory and 360 Café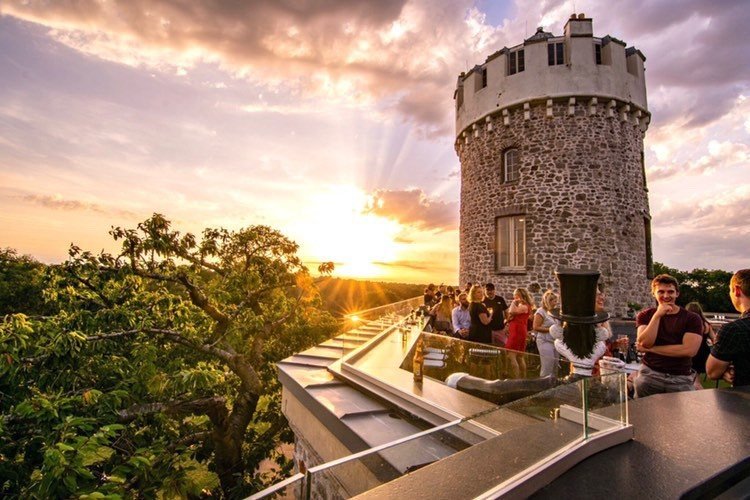 Overlooking the famous Clifton Suspension Bridge and Avon Gorge, the Clifton Observatory and 360 Café is the perfect place to spend an afternoon taking in some of the most spectacular views in Bristol with a special someone. The historic windmill was first built in 1766 but burnt down twice before being converted into an observatory in 1828. Over the last two hundred years, the observatory was used as a variety of different venues, including a communications and patrol base and air-raid shelter before becoming a Grade II* listed building. In 2015, the observatory was sold to a new owner who restored it and, in 2017, opened the new museum. Today the observatory is home to the museum, camera obscura, 360 Café, Rooftop Terrace and Giant's Cave, so there's no shortage of things to do while visiting. The three-story museum located in the observatory tower features information and photos about the history of the observatory and Bristol. The top floor is home to the camera obscura, which is one of only three working cameras in the UK. From the observatory, you can travel through the 200 ft tunnel to the Giant's Cave which opens up 250 ft above Avon Gorge and 90 ft below the clifftop
 From here, you can take in a unique perspective of the Clifton Suspension Bridge and Avon Gorge, two of Bristol's most famous landmarks. End your date by making your way back to the observatory tower to enjoy a drink or two at the newly renovated 360 Café and Rooftop Terrace. The café, which is open daily from 10 am to 5 pm, offers panoramic views, snacks like toasties and baked goods, and hot and cold drinks. The rooftop terrace also houses the rooftop bar, which opens Thursday through Saturday from 5 pm to 10:30 pm. In addition to a big selection of beers, ciders, and spirits, you can enjoy charcuterie and cheese boards, pretzels, popcorn, and nuts. The observatory's convenient location only a few minutes walk from Clifton Village means you can head to one of the many highly-rated restaurants to grab a bite to eat after your afternoon learning about Bristol's history and taking in the sights.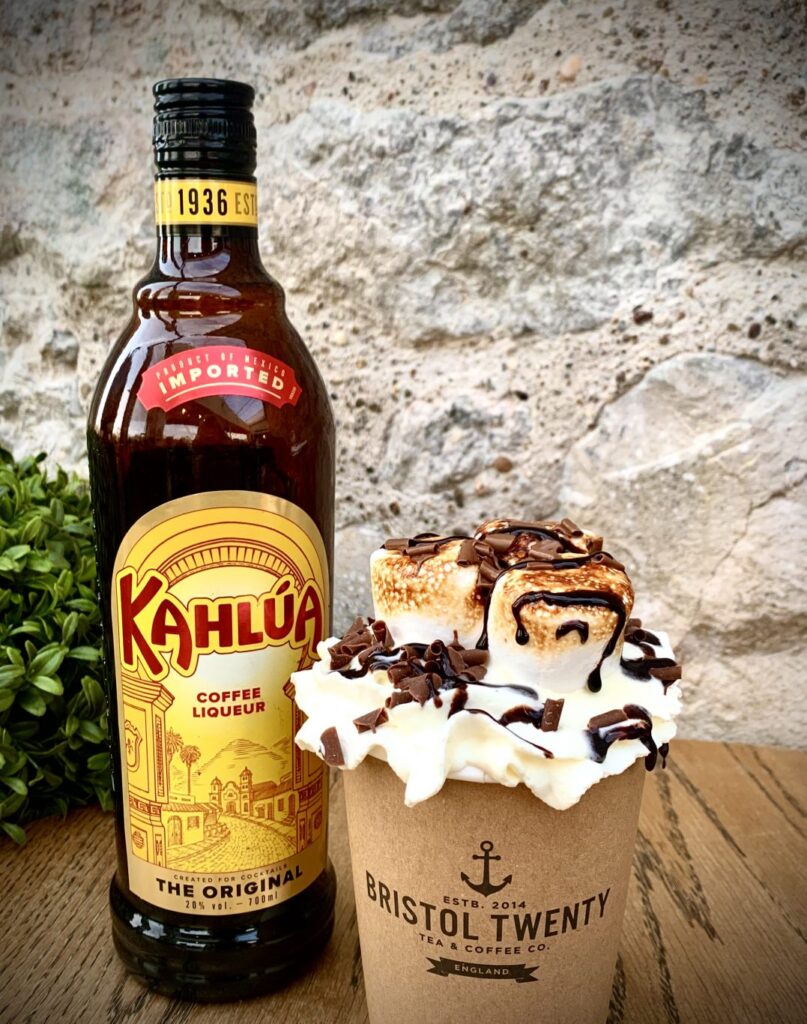 A relaxing and romantic escape from the bustle of the city without leaving the city, the Bristol Lido is the perfect place to spend a few hours. The Lido first opened in 1850 and was a popular place for Bristolians to visit for more than a hundred years, but by the end of the 20th century, it was closed to the public and in desperate need of extensive repairs. It was scheduled to be demolished but in 1998 was listed as a Grade II* building which put everything on hold again until 2005 when it was purchased. After three years of restorations, the Lido opened to the public in 2008. Today, the Lido offers swimming, massages and other spa treatments, and a restaurant and poolside bar serving Spanish and Mediterranean inspired dishes.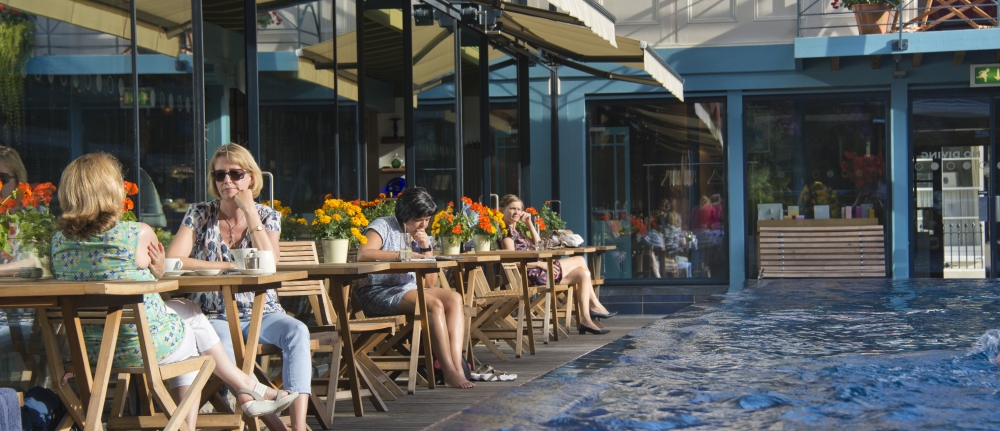 There are a number of packages available such as the swim, massage, and meal package, which starts at £90 per person. Guests get two hours to enjoy the 24-metre heated swimming pool, sauna, steam room, and hot tub, followed by a one-hour massage treatment and three dishes from the restaurant. The massage treatments include the classic Lido massage and back, neck, shoulder and facial, which are both are great ways to connect with a loved one in an intimate setting. For guests only interested in swimming, the Lido offers swim and breakfast for £35, swim and lunch for £40, and swim and dinner for £45. Each of those packages includes two hours to use the pool, sauna, steam room, and hot tub, followed by a two-course meal. For couples who really enjoy visiting the Lido, memberships are also available for £704 per year or £1287 for two people. There is currently a waiting list, but membership gives priority access to the facilities as non-members are turned away during busy periods.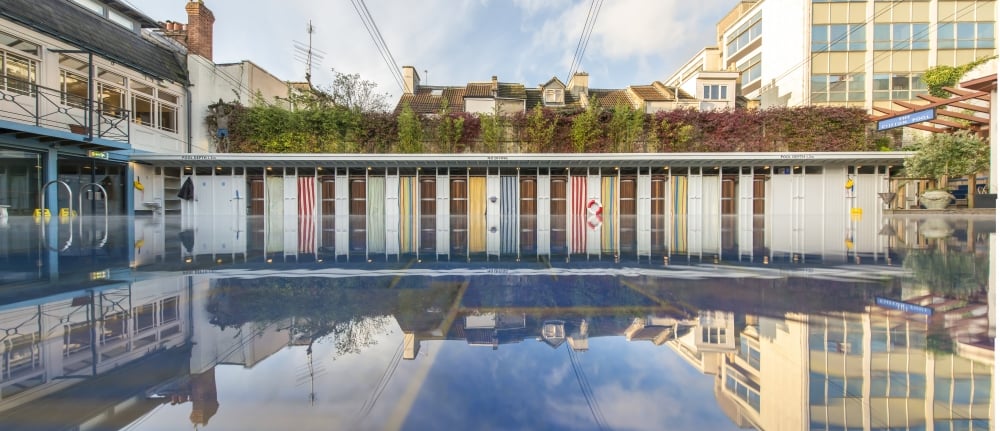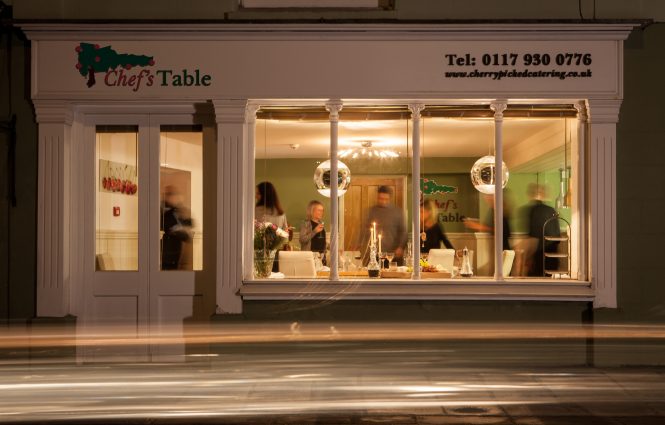 One of the finest restaurants in the city, the Chef's Table Bistro provides customers with an intimate and unique dining experience. The 30-seat restaurant offers views of the Clifton Suspension Bridge as well as direct windows into the kitchen allowing customers to watch as the talented team makes their food.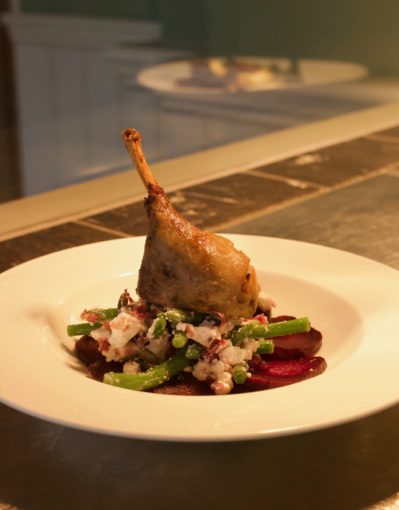 Owner and Head Chef Conrad Jenkins passion for creating, cooking, and learning about food has remained constant for more than 30 years. His passion is reflected in every dish he creates and the quality of the food that leaves his kitchen. The menu is changed monthly to use locally sourced and seasonal produce, and there are also weekly specials available. Chef Conrad's unique creations include dishes like pan-roasted duck breast, savoy and confit, soured cherries, bubble and squeak, and claret jus. The Chef's Table Bistro is open for dinner Wednesday to Saturday and Friday to Sunday for lunch. 
Another unique and intimate experience perfect for a date is a cooking class at My Thai Kitchen in Redland. Chef Oranuch Wills trained in Royal Thai Cuisine at the famous Blue Elephant and completed cooking school in Phuket. She uses her natural cooking skills paired with her friendly, relaxed, and informative teaching style to help individuals of all cooking abilities take their skills to the next level. Nuch offers both group and private classes. Groups consist of five to six individuals, so each student will still receive the individualised attention and instruction they need to succeed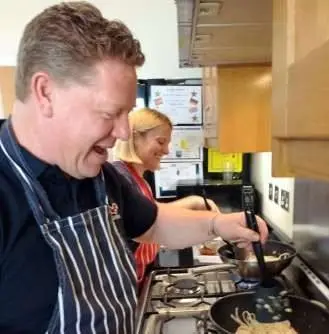 These classes are £70 per person, last about two hours and usually cook popular dishes like Pad Thai, Tom Kha Gai, or a Thai curry. Nuch tries to be as flexible as possible when it comes to dietary preferences and accommodates vegan and vegetarian students. Students can create their own group of five or six to book any date they like or join an existing class on the website if they have a group of one or two. She also offers private classes, which start at £230 for three courses and £310 for five. These courses offer more flexibility when it comes to choosing a date and what dishes to make. Guests have the opportunity to choose from an extensive list of dishes like Spicy Prawn Soup, Chicken Satay, Green Curry, Spicy Barbecue Beef Salad, and so much more. Private courses last about an hour per course, so three hours for three courses and so on. The best part of these cooking classes is that by the end, you have delicious Thai food that you can take home and enjoy.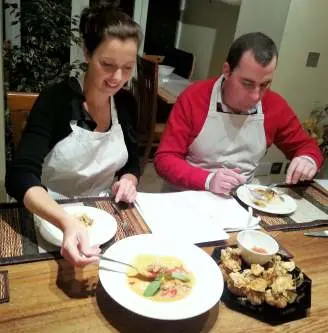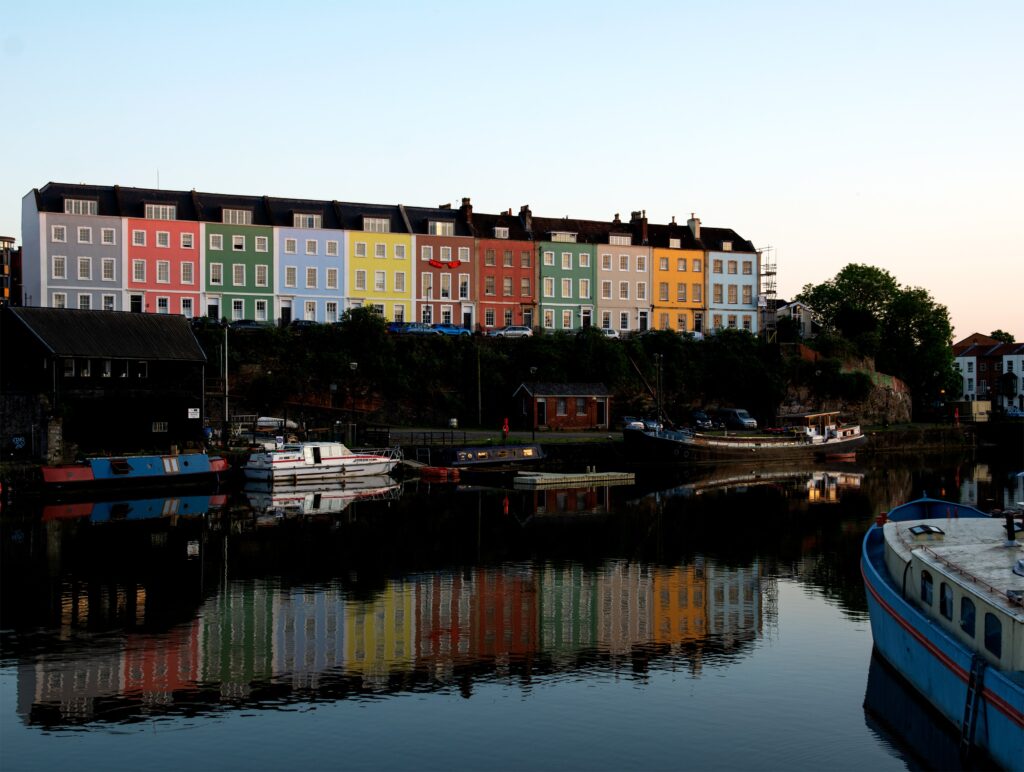 Take in the sights of Bristol from the water with one of Bristol Packet Boat Trips' fabulous river cruises. They first started offering boat tours of Bristol in 1974 using both a narrowboat and passenger boat that had been restored. Bristol Packet Boat Trips began by offering longer trips through Avon Gorge to the Bristol Channel as well as to Bath but found that the more popular tours were the shorter tours of Bristol Harbour. As the boats travel the water, guests hear stories of Bristol's past dating back to the 1400s when explorers set off from Bristol's Harbour for the new world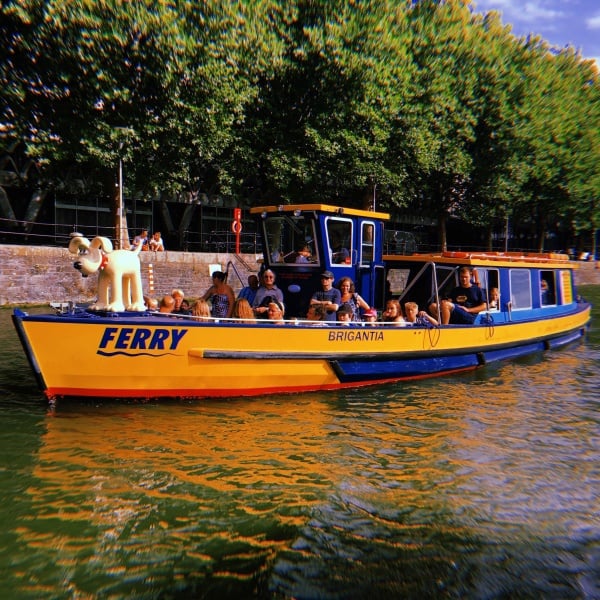 Today, Bristol Packet Boat Trips has a fleet of five boats, each with a bar on board. Their largest boat, Tower Belle, is more than 100 years old and can hold 95 passengers, whereas their smallest, Hydrogenesis, seats 12 and is perfect for more intimate gatherings and events. The company offers a 45-minute City Dock Tour where guests can learn about Bristol's rich maritime history and Avon Gorge Cruise through the Floating Harbour and under the Clifton Suspension Bridge. They also have a few cruises that stop for riverside drinks or lunch and a Cream Tea Cruise. There is a Sunday drinks cruise and Friday lunch cruise, which both stop at Beese's Riverside Bar in Brislington, while the other lunch cruise stops at Hanham Mills for a pub lunch. Any of Bristol Packet Boat Trips' cruises will provide guests with a unique perspective of Bristol, both past and present, as well as a relaxing setting to spend time with their date.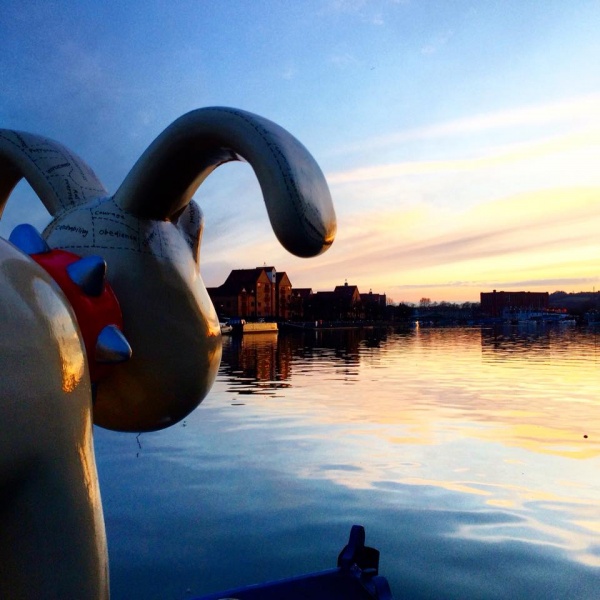 If you're looking for something more adventurous and out there, why not try axe throwing at Whistle Punks on All Saints' Street? Whistle Punks has sessions starting on one of their lanes every 15 minutes, and every session lasts 50 minutes. Lanes can hold up to six guests, has two targets, and an assigned instructor. Sessions begin with a safety brief, followed by instructions on how to throw an axe before concluding with a tournament and some trick shots like throwing two axes at once. The entirety of the session is highly controlled but still fun to make sure everyone is safe at all times.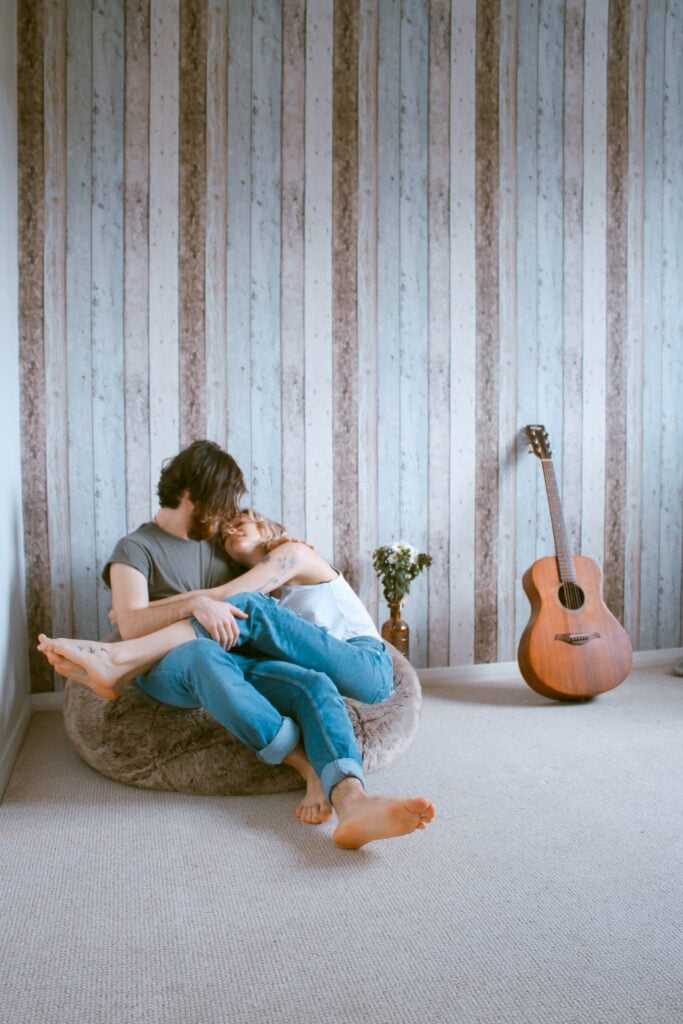 Whistle Punks' number one priority is the safety of all of their staff and guests. Every instructor has received extensive training, and their safety practices have been endorsed by the Royal Society for the Prevention of Accidents (RoSPA) and the Events Safety Shop (TESS). The state-of-the-art axes have been designed to reduce unwanted bouncing, as has the flooring used in all of their venues. Groups are kept small so that the instructor and other staff can keep a close eye on participants and avoid any accidents or incidents. The Bristol Whistle Punks location also serves Pizzarova pizzas, beers, ciders, wines, and soft drinks for guests to enjoy during their sessions. The location is open Wednesday to Sunday, and sessions cost between £20 and £25 per person depending on day and time. 
Banksy's Street Art Walking Tour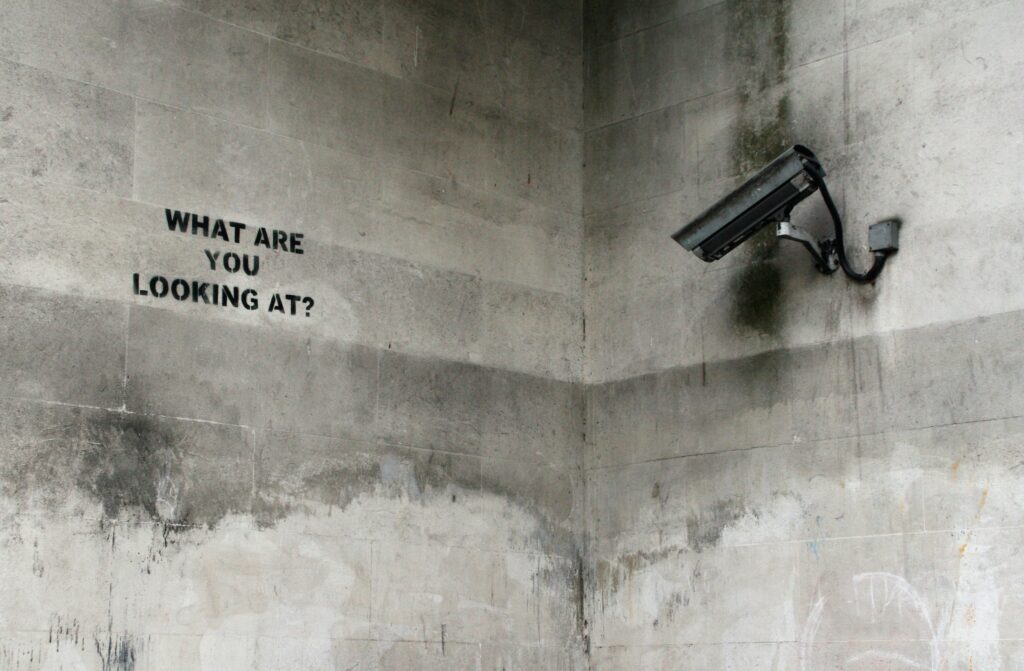 Perhaps one of the most famous Bristolians is street artist Banksy, who was born and raised in Bristol during a major street art wave. While he remains anonymous, he is one of the most successful street artists of all time with fans around the world and his work selling for upwards of £8 million. Banksy has done countless pieces around the city and also held exhibitions at the Bristol Museum and Art Gallery. His 2009 exhibition, which featured 100 plus of his pieces, saw more than 300000 visitors over the course of 12 weeks. While some of his work has been removed, there are still 13 pieces around the city for you to see. You can simply visit them all on your own or use What the Wall's "A Piece of … Banksy!" self-guided cultural experience.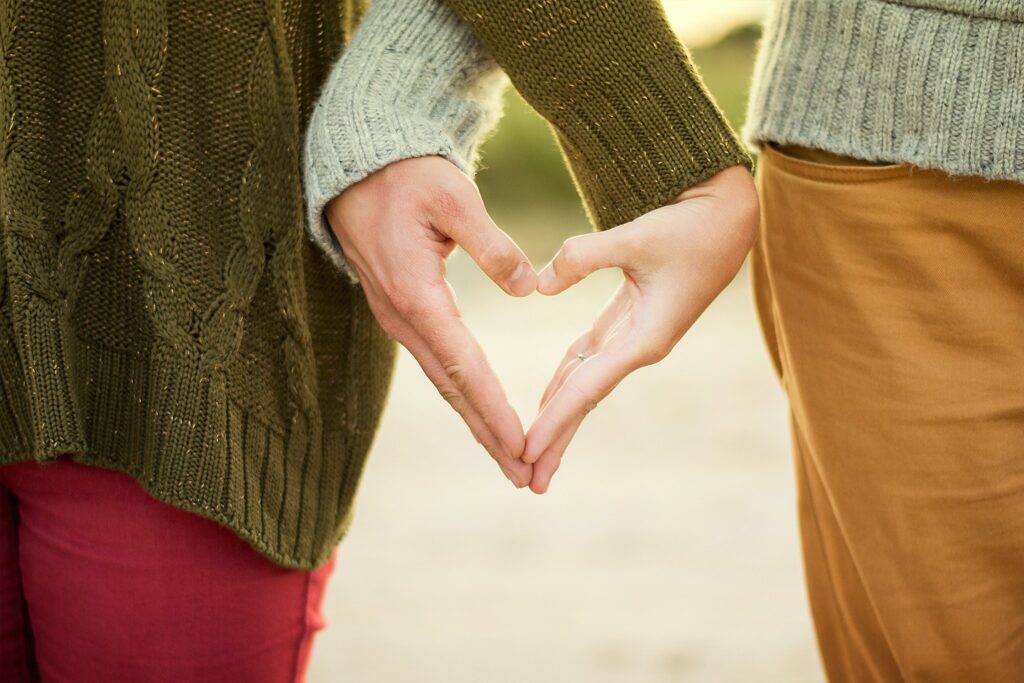 This walking tour includes audio commentary from John Nation, another famous Bristolian part of the graffiti movement, for all 13 of the Bristol pieces. Activation codes for the tour can be purchased from their website and cost £10, making it a super fun and affordable outing. The tour will take you from Easton and Barton Hill into Central Bristol and to M Shed, where the Grim Reaper, which was originally on the side of the Thekla night club boat, is now permanently on display. Another benefit of the self-guiding walking tour is that you can explore new parts of Bristol as well as pop into any stores or restaurants you pass along the way that interest you making for a relaxed and interesting day wandering the streets of Bristol.