The Very Best Boat Trips in Bristol
Home to the Bristol channel, the Harbourside, and more rivers, streams and lakes than you can shake a stick at, Bristol is a water-lovers ideal destination. With more than 100 miles of waterways ready to be explored, boat trip services around the city offer Bristolians and visitors alike the chance to get out onto the splash and have some fun.
There really is something for everyone too. If you're the adventurous type, self-paddling canoe trips can be found where there's very little between you and the water. For the more laid back experience, there's a slew of trips on larger ferry boats that can be enjoyed as a public service or even hired out privately for parties and events. If you fancy something more sophisticated, why not enjoy a meal on one of the city's packet boats that serve up delicious afternoon teas before taking you to other destinations. And if you love nautical history, Bristol is home to some iconic ships that tell stories all of their own.
Visiting Bristol means you're never really far from water, so why not enjoy it! To get you started, here are some of the very best boat trips in Bristol that you can enjoy solo, with a friend, or even as a large group.
A trip under the famous Clifton suspension bridge
For most people, the Clifton Suspension bridge epitomises all things Bristol: industry, connecting people, and being atop the water. Providing what is perhaps the very best way to experience the Avon river, the bridge, and the gorge it traverses is this trip provided by Bristol Packet Boat Trips.
Their Avon Gorge Cruise is suitable for adults and children 6 years and older. Over the course of three and a half hours, you'll be taken on a relaxing trip aboard one of the company's ferry boats and barges along the river Avon towards the Bristol Channel. Along the way, you'll be treated to spectacular views as you make your way under the Clifton Suspension Bridge with a full commentary as you go. You'll learn about the area's shipping history, as well as the natural and geological forces that helped cut the gorge itself.
With hot, cold, and alcoholic drinks available onboard, you can sit back and enjoy Bristol from an entirely different perspective.
The trips run from March to November.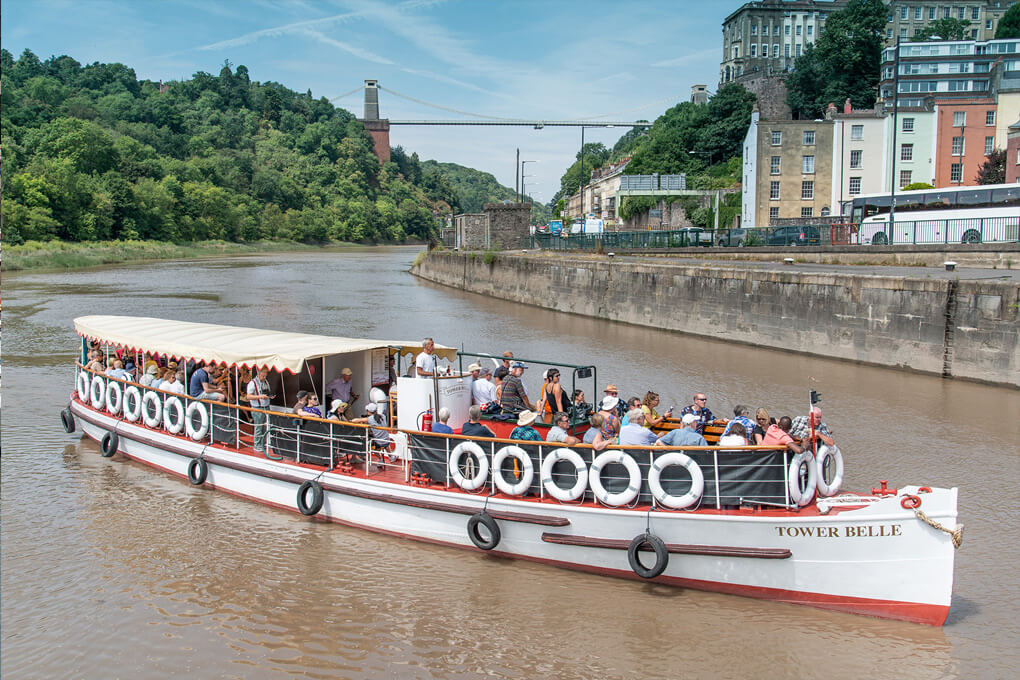 One of a kind supper trips around Bristol's harbour
A modern replica of a historic medieval caravel, The Matthew is a traditional style ship with three masts, square sails, and rigging for days.
The original Matthew was built by John Cabot and left shore in 1497 for Newfoundland. The ship is an important part of Bristol's history and this modern recreation keeps the legend alive by hosting various boat trips around the Floating Harbour and beyond.
One of the most popular trips is the regular fish and chip tours around the Harbour that happen multiple times a week. The Matthew makes its way to the Pumphouse Landing where those aboard are treated to a fish and chip supper at the Pumphouse Landing, forty-five minutes or so into the trip.
The food served is made using fresh cod and local potatoes and served on board the ship. There are different versions of this trip including musical evenings where you can eat your meal and be entertained by the local Pirate-themed band Piratitude or join in with one of the sea shanty groups that can be experienced.
The trips are suitable for people of all ages and abilities.
An informative and entertaining tour of Bristol's docks
If you've never been to Bristol before, you're a fan of all things nautical, or you're a Bristolian who just wants to get to know their home city better, Packet Boat Trips' City Dock Tour is for you.
Packed into this forty-five-minute whirlwind tour of Bristol's harbour is everything you could want to know about the history and contemporary culture surrounding the docks. As well as interesting tidbits, you'll also get a water-side view of the SS Great Britain, you'll also get to see the steam cranes and engines that line the quay that were integral to the city's industrial economy.
The tour is fully commentated by knowledgeable staff and provides a truly unique perspective of the city. The tour operates every weekend and every day during the summer months, ideally suited for summer evenings and warm afternoons atop the Tower Belle passenger boat.
This trip is suitable for adults and children of all ages.

Enjoy fresh scones, cream and jam as you cruise the Bristol countryside
While the Avon cuts through the bustling built-up part of Bristol, its course also leads it out into the more rural stretches of the city's borders. While the greenery of Bristol can be enjoyed on foot, it can also be taken in aboard the wood-panelled barges provided by Packet Boat Trips with a cup of tea, cake, and a traditional scone and cream.
This cream tea cruise is one of the most enjoyable ways to experience the Avon taking a leisurely two hours to cruise out into the countryside and back. The ticket price includes a fresh scone with clotted cream and jam, a cup of tea or coffee, and a piece of cake. There are vegan and gluten-free options available too for those who want it, simply ring or email ahead for arrangements to be made.
While the cream tea is the star of the show here, the beautiful scenes outside the window are worth a glance or two as well. With friendly staff explaining the sights and sounds as you go, this is a lovely way to spend an afternoon.
The cream tea cruise runs every Sunday, Wednesday, and Bank Holiday from March through to October.

Trips to Beese's Tea Rooms
Leisurely cruises to these popular gardens and tea rooms
One of Bristol's true gems, Beese's is a favourite amongst those who use the river Avon regularly. A riverside bar, tearoom, and gardens, Beese's has a reputation for good food, good drink, and a great atmosphere.
The very best way to arrive at this beautiful little riverside bar is via Bristol's waterways. Bristol Ferry provides one of the most regular services running trips every Friday, Saturday, and Sunday, as well as some Thursdays and Bank Holidays.
This relaxing journey departs from the Welsh Back ferry landing and takes around an hour to arrive at Beese's itself. You'll be given two hours to dine, drink, and soak up the sun if you're lucky enough with the weather before setting off back to the city.
The food at Beese's range from gourmet salads, burgers, and skewers, to full-on Sunday dinners. Drinks-wise you can choose from some specially selected reds and white wines, as well as local draught beers that go down particularly well in the peaceful outdoor gardens.
The tour is suitable for all ages but being a riverside bar, there is a steep set of steps to reach the bar itself.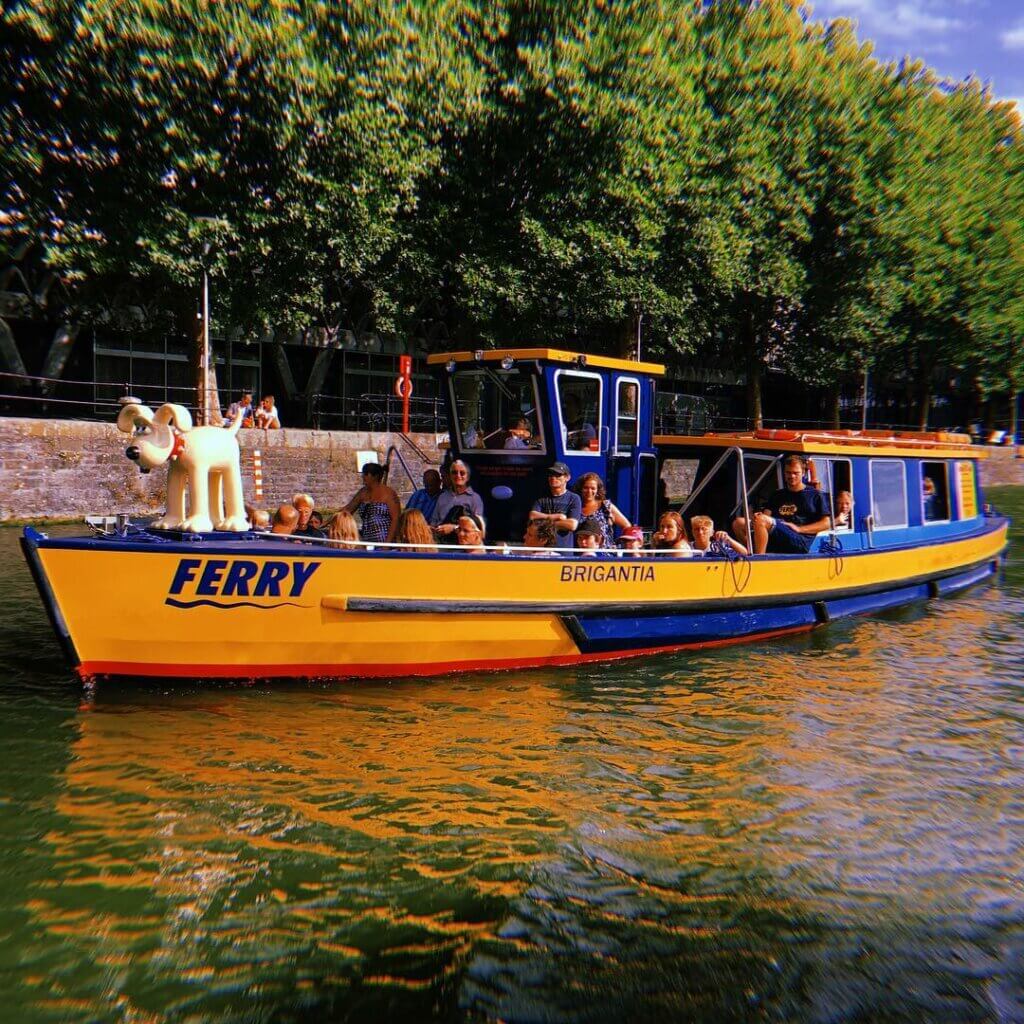 A day out on the river with a stop at your choice of pub
Departing from the Bristol Packet Office near the SS Great Britain, the Pub Lunch Cruise is the ideal trip for those who love quality local drinks and appreciate great food. With the choice of two great pubs, Chequers Inn or the Old Lock and Weir, the trip gives you ample time to stop and grab lunch before making your way back.
Chequers Inn offers uninhibited riverside views as you enjoy a beer and a meal from their diverse menu, with options for vegans and the gluten intolerant too. The Old Lock and Weir's selection is a little more contemporary, with stonebaked pizzas, burger variants, baby ribs, and some pub classics to boot.
Cruising upstream along the more rural parts of the Avon, this trip also gives the opportunity to do a bit of wildlife spotting as you journey. Along these stretches, people regularly see otters, water voles, and even kingfishers as well as more common but no less interesting animals.
The trip is ideal for an afternoon out with the family or friends and runs every Tuesday and Thursday from May to September. The whole journey takes around five hours so there's plenty of time to relax.

With the waterways of Bristol, including the Avon river, being so vital to the city's heritage and future, taking a boat trip not only keeps us in touch with tradition but also helps support the maintenance and industries that rely upon them.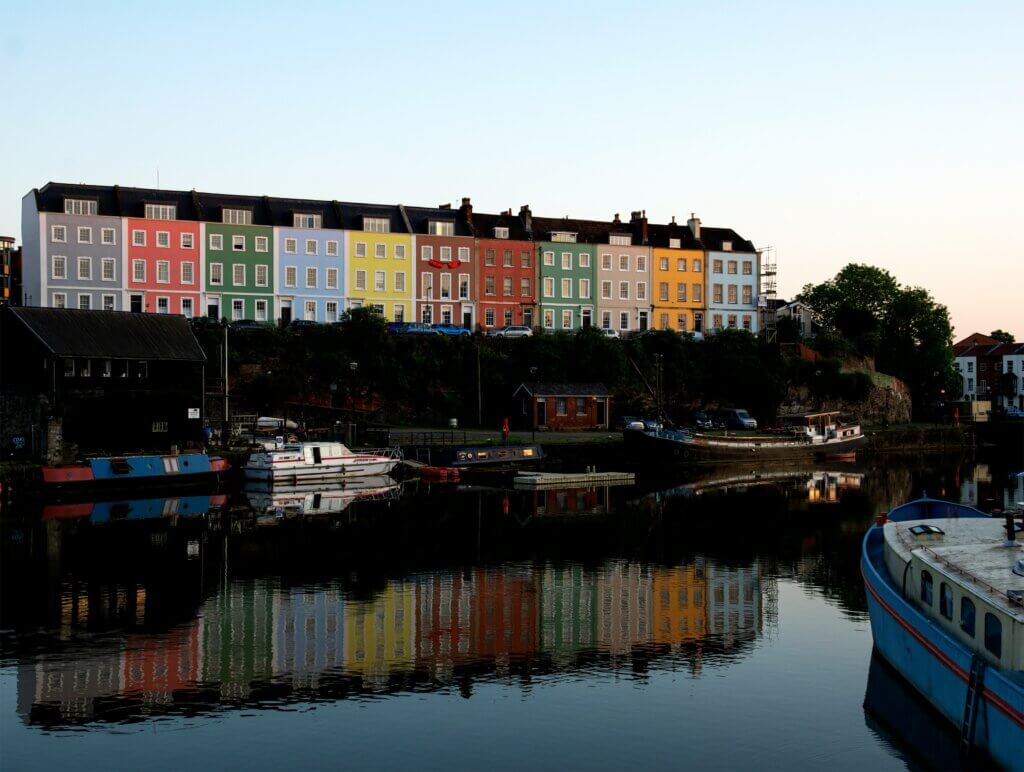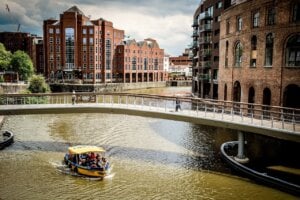 Bristol is a very cosmopolitan city in southwest England, similar to how Brighton is often perceived. Complete with rich Georgian architecture and plenty of exciting
Read More »