The Best Spa Days Near Bristol
If you're looking for a relaxing spa day in or around Bristol, a simple search will show you that there are endless options when it comes to choosing where to go. This can make something that should be incredibly relaxing and peaceful feel daunting and overwhelming, which is the last thing you want. To make your decision a little easier, we've put together a list of some of the best spa days in the Bristol area. Whether you're looking for a full day of rest and relaxation or just a few hours, our list is sure to have the perfect place to fit your needs. 
With fifteen locations throughout England and Scotland, Pure Spa and Beauty offers a wide variety of treatments in easily and fully accessible urban locations. Their Bristol location is right in the heart of the city on Park Street, making it incredibly convenient whether you're looking for a quick treatment after work or a full spa day. To make sure you can schedule a treatment that works with your schedule, they're open from 10 am to 7 pm on weekdays and until 6 pm on the weekends. 
Pure Spa and Beauty offers everything from facials and massages to body scrubs, manicures, and pedicures. They also offer a number of unique services, including their time out for men experiences and treatments specifically designed for teens, including a facial and full teen preen package. Massages and a few other services are available through both Pure Spa and Pure Beauty. Pure Beauty's massages are perfect if you're looking for a quick back, neck and shoulder massage from one of their highly trained therapists, whereas Pure Spa offers more extensive treatments and a number of specialised massages such as hot stone, deep tissue, Swedish, and Indian head. At Pure Spa and Beauty, you can purchase an individual service or one of their packages for even more relaxation. Their Relaxation Experience, which includes a salt scrub, massage, and facial as well as full access to the spa facilities for an affordable £200, is the perfect choice if you're looking for a relaxing spa day right in the city centre.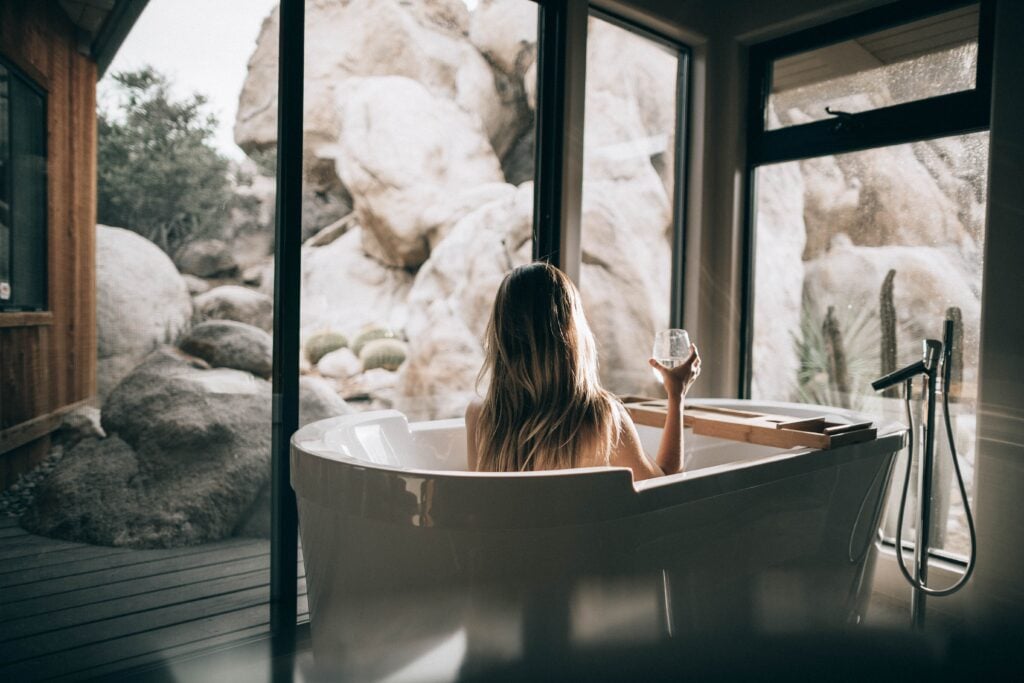 The Hampton Spa at Redwood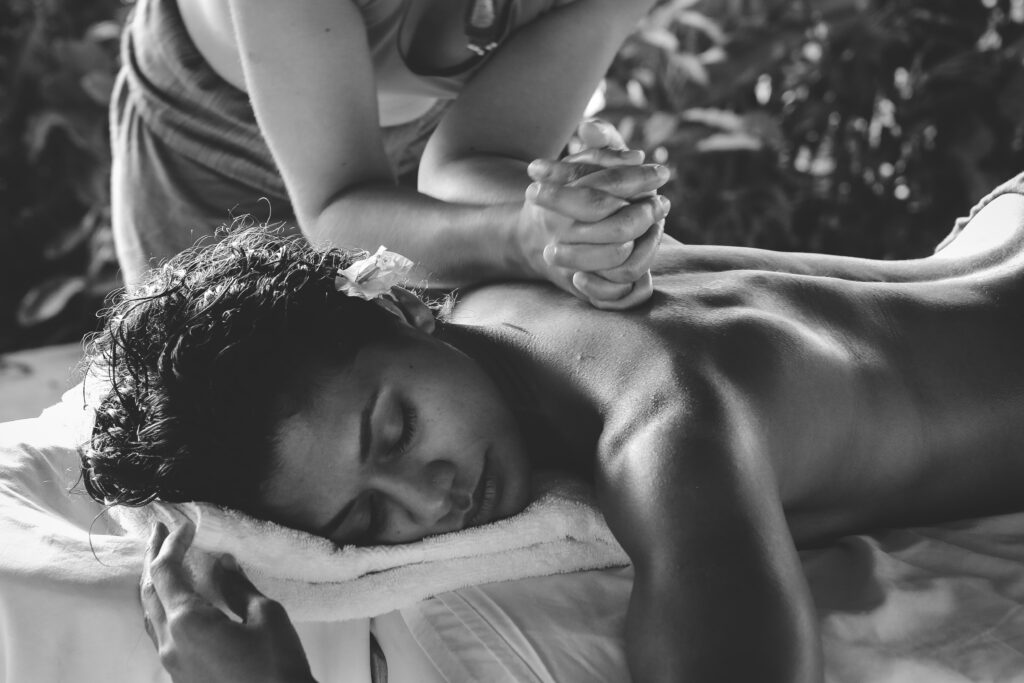 Just a few miles west of the Bristol city centre, the Hampton Spa at Redwood is a relaxing escape from the hustle and bustle of everyday life. The spa features a number of amenities, including a swimming pool and steam room, as well as the Symonds restaurant, so you can enjoy a delicious meal after your treatment. In addition to massages, skincare and beauty treatments, and salon services, the Hampton Spa offers spa packages for the perfect relaxing day. The Midweek Treat, which is available Monday to Thursday for £45, allows you to choose two treatments for an hour of bliss and relaxation. The treatments available for this package are a bespoke facial, back, neck, and shoulder massage and manicure. If you're looking for something more, they also offer the Sparkling Spa Day, which includes two hours in the pool, steam room, and sauna, a treatment, afternoon tea, and a glass of prosecco. 
The treatments available depends on which day of the week you choose to visit and the length of the treatment you're looking for. For £60, you can get a 30-minute treatment including an express massage, facial, or Indian head massage, although this option is only available Monday to Thursday. If you're looking for a Friday or Saturday spa day, you can choose between a 60- or 90-minute treatment, for £80 or £100, respectively. With these options, you get to choose a combination of treatments or one longer treatment like a hot stone or full body massage. The Hampton also offers a Me-Time membership for £80 per month, and members get a one-hour massage and one-hour facial each month as well as discounts on meals and other treatments and exclusive deals and promotions. Whether you go with a single treatment or a full day of relaxation, you can't go wrong with a visit to the Hampton Spa at Redwood. 
Ton Poh Thai Spa and Wellness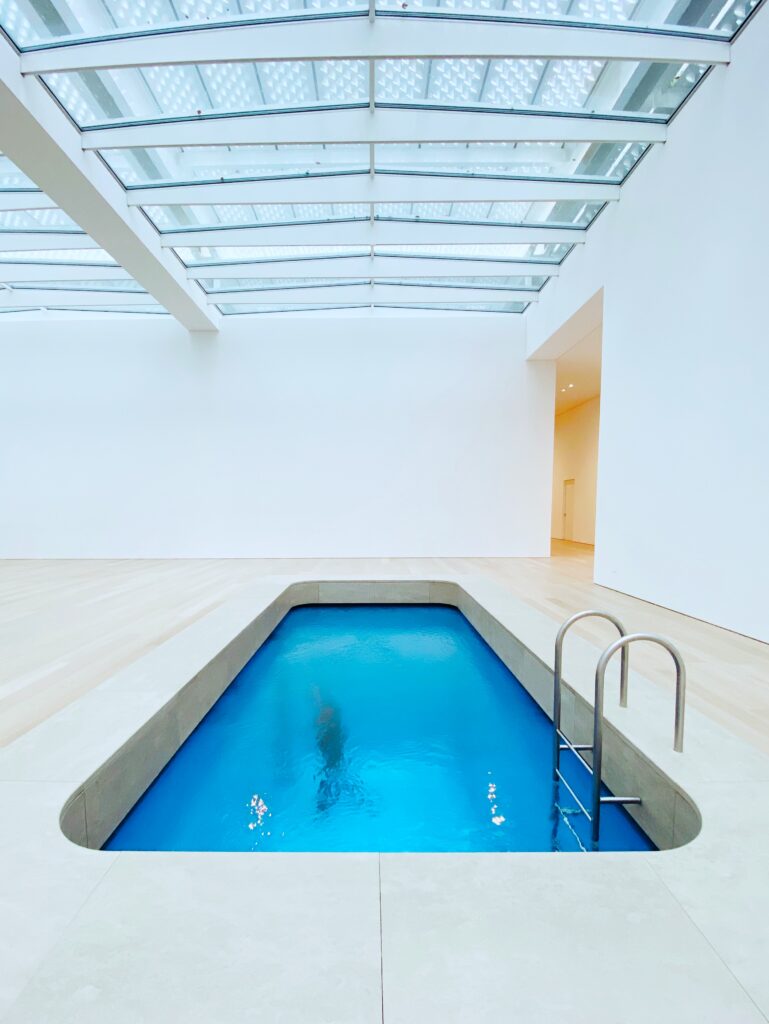 Another conveniently located spa, Ton Poh Thai Spa, is only a few minutes northeast of the city centre on Fishponds Road. The three founders, Nannapat, Wacharapon, and Trinut, are all extensively trained in Thai massage and wanted to bring the unique benefits the massage offers to Bristol. Thai massage combines acupressure and assisted yoga postures to increase flexibility, relieve tension in your muscles and joints, and balance the body's energy systems. In addition to Thai massages of varying lengths, Ton Poh also offers head, neck, and shoulder massages, oriental massages, Thai aromatherapy oil massages, and Thai foot massages. Ton Poh has two signature massages, the King of Ton Poh and the Queen of Ton Poh massages which are each 90 minutes and combine different massage techniques for even greater benefits. They also offer three different packages, ranging from 80 minutes to 140, for anyone looking for a longer, more intensive experience. Each package starts with five minutes in the foot spa followed by a Thai foot massage and finally a full body massage of your choice. If you're looking for a unique experience and a convenient way to relieve tension, make sure to check out Ton Poh Thai Spa the next time you go for a spa day.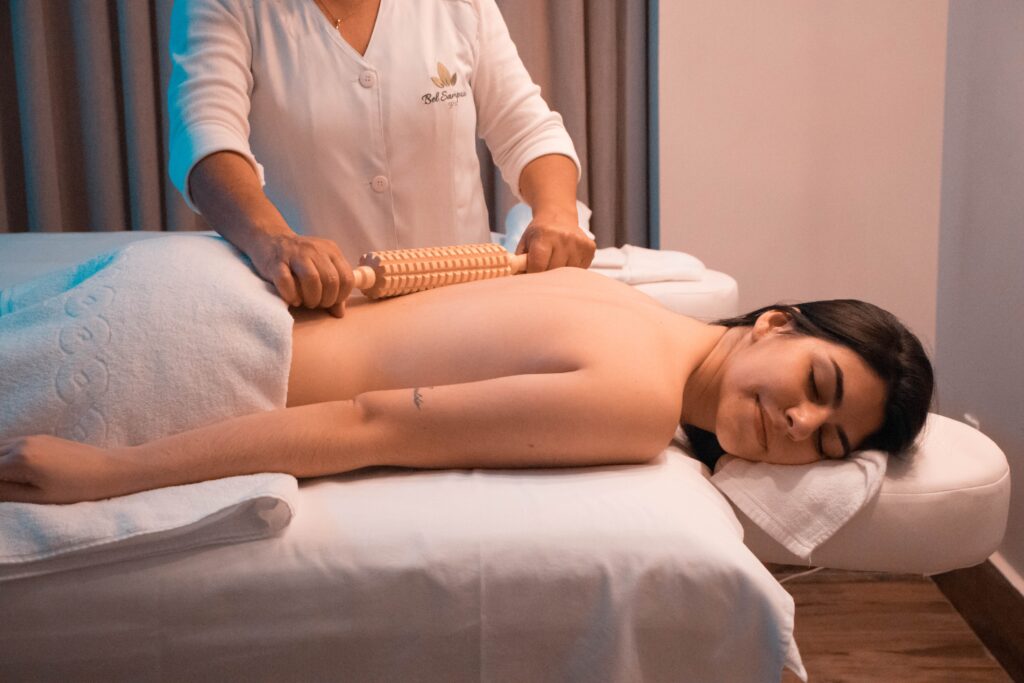 Bristol Harbour Hotel and Spa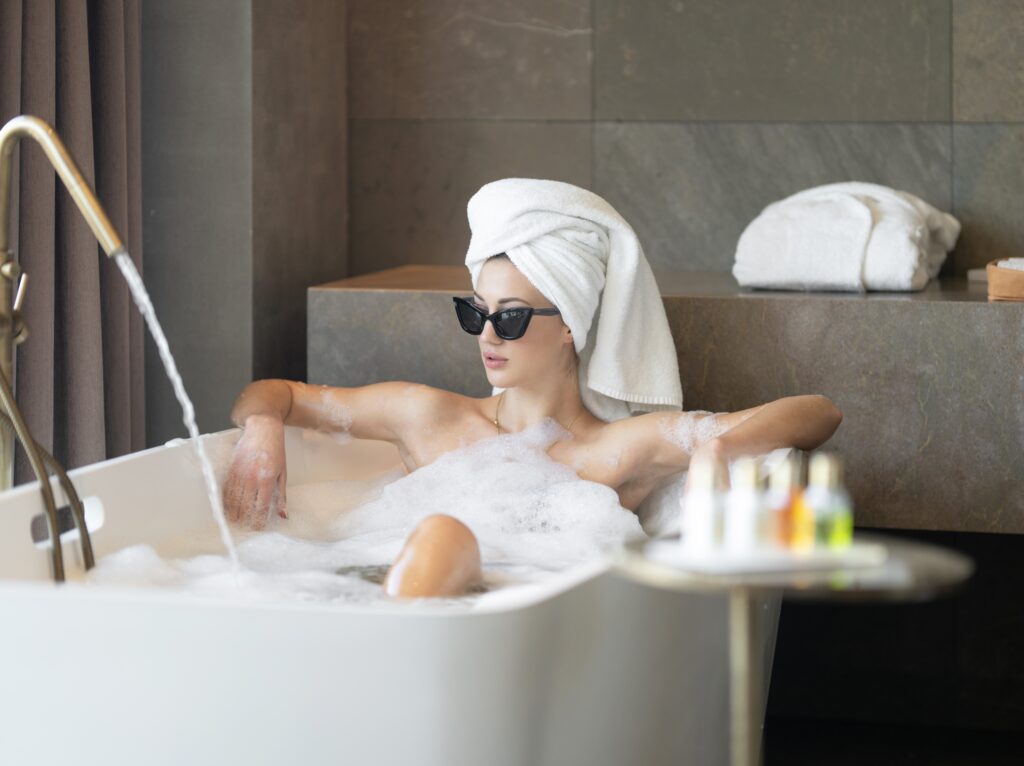 The Bristol HarSPA, located in one of Bristol's nicest hotels, offers a variety of natural and holistic therapies and treatments for hotel guests as well as locals. The building, which was built in the mid-1800s, was originally home to two banks before being listed as a grade-II building, restored, and transformed into a stunning boutique hotel and spa in the centre of Bristol's Old City. The HarSPA is uniquely located underground, which adds to the tranquillity of the spa, which features a heated pool, hydrotherapy pool, sauna, steam room, and relaxation area. They also offer a variety of packages starting at a Refresh Spa Morning or Afternoon, which include a meal from the restaurant, a 30- or 45-minute treatment, and access to all the spa facilities for the morning or afternoon. Additionally, there are full-day, evening, and couples' packages. If you're looking for even more of an escape, HarSPA has a One-Night Spa Break. This package includes a 30-minute facial or massage, full use of the spa facilities from 3 pm until you check out the following day, a goodie bag, a room, and a full breakfast in the morning. You also have the option to add any other treatments you want to this package for an additional cost. If you choose to extend your spa break beyond one day, you'll get a 45-minute treatment for each night you stay and full use of the facilities for the duration of your stay.  
One of the most unique spots in Bristol, conveniently located in Clifton, the Bristol Lido is home to some of the best massages and treatments in the city. The Lido is best known for its one-of-a-kind 24-metre outdoor pool that is heated year-round. It first opened in 1850 and quickly became one of the most popular spots to visit in the city. The current pool underwent extensive restorations in the early 2000s before reopening in 2008. Since then, it has again become an incredibly popular place for Bristolians and tourists alike. In addition to the pool, guests can enjoy a meal or drink at the poolside bar and restaurant, as well as countless massages and other spa treatments.
The Lido's spa offers individual treatments as well as packages that are perfect for a relaxing and rejuvenating spa day. Currently, they have 35-minute facials or back, neck, and shoulder massages available, as well as their Mini Spa Break package. The Mini Spa Break includes a 35-minute swim in their famous pool, ten minutes in the hot tub, a 35-minute massage or facial and breakfast or three small plates from the poolside bar. This package is offered every day for £60, a fantastic way to get a few hours of relaxation. From the 21st of June, the Lido will be expanding the treatments and services they offer as they continue to return to normality post lockdown. If you find yourself visiting the Bristol Lido regularly, consider a membership that gives you priority access to the facilities, which are open every day of the year except Christmas. Membership costs £704 per year plus a £50 joining fee. There is currently a waiting list, but it's worth joining to get unlimited access to this increasingly popular Bristol venue.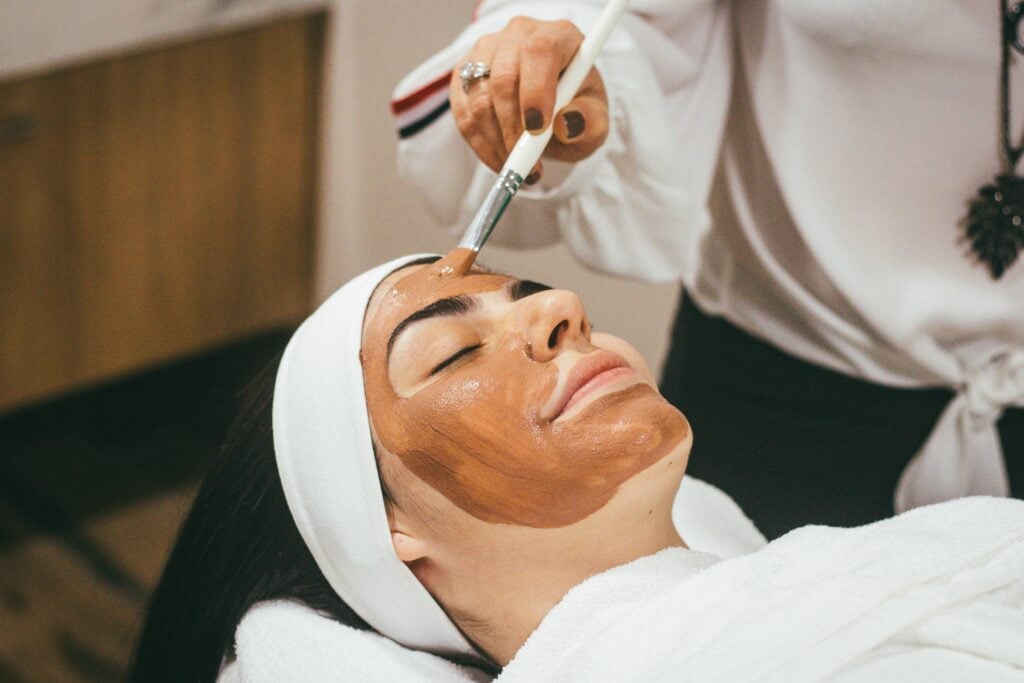 Right outside Bristol, in neighbouring Bath, is Thermae Bath Spa, a picturesque and relaxing escape and the perfect place to spend a few hours or a full day pampering yourself. Thermae is best known for its four baths which use water from the natural thermal springs to create a relaxing and healing environment. These waters have been linked to healing since 800 B.C. and have since played a vital role in Bath's history and been linked to countless cases of healing by water. In addition to the baths, Thermae offers a number of spa treatments that perfectly complement a dip in the water. Due to COVID restrictions, they are slowly reintroducing their spa treatments as they feel it's safe for both their clients and staff. Currently, Thermae is offering four spa day packages, Treat, Re-Kindle, Re-Energise, and Twilight for Two, which are all guaranteed to make you feel relaxed and rejuvenated by the time you leave. Each package includes two hours to spend in the baths, use of a towel and robe, and choice of massage.
 The packages are available every day of the week although they are £5-10 more expensive on Saturdays and Sundays. Some of the packages also include food from the Spring Café Restaurant, which is part of the venue, but even if your package doesn't include that, you can easily pop in for a quick bite to eat or a refreshing drink. As COVID restrictions ease and Thermae is able to increase capacity and staffing, they will be bringing back the rest of their packages as well as their individual treatments. This is definitely one of the more popular spas in the Bristol area, so make sure you book in advance as they do tend to fill up quickly. 
Sawadee Thai Massage & Spa
Similar to Ton Poh Thai Spa and Wellness, Sawadee Thai Massage and Spa offers authentic Thai massages right in the heart of Bristol. Their therapists are all highly-trained specialists and have helped countless others improve their wellbeing and flexibility as well as detox their body and boost their immune system. Sawadee offers traditional Thai massages ranging from 30 minutes to two hours, hot oil massages, sports massages and foot massages.
Therapists are also trained in Thai herbal treatments and offer this as an extra with any treatment for £10. With this treatment, therapeutic dry herbs are wrapped in a compress, steamed, and then pressed against the body in circular, rolling movements. This has been shown to significantly help with muscle pain or tightness, especially when paired with some sort of Thai massage. All of Sawadee's treatments are available every day, but Wednesday from 11 am to 8 pm, making this a great spot to visit if you have a busy schedule or work long hours.