What is Bristol Famous For?
Bristol is a city that is rich in history. The city as we know it today was first established over one thousand years ago, but before that, it was a Roman settlement and inhabited by Neanderthals hundreds of thousands of years ago. Over the years, Bristol has been home to many notable people and famous inventions like nitrous oxide (gas and air), the detachable motorcycle sidecar, and smooth tarmacked roads. As the city's new and modern sights have been developed, it has continued to produce exciting, and revolutionary products and minds that you might not even be aware are from Bristol. Here's a list of some of the many things both new and old that Bristol is famous for. 
Like many cities in the UK, Bristol is packed with history. Its unique architecture features buildings from many different eras including Medieval, Tudor, Stuart, Georgian, Victorian, and Industrial, right next door to modern structures. Bristol is home to 51 Grade I buildings, including Bristol Cathedral, built in the 12th century, 500 Grade II, like Temple Church built in the 14th century and mostly ruined during a World War II air raid, and more than 3800 Grade III.  
First established around the year 1000, Bristol quickly became a trading hub, and the port was developed soon after. By the 14th century, Bristol was one of the largest medieval cities in England and had a bustling port where many new world expeditions departed. John Cabot left Bristol in 1497 and became the first European to set foot on North America. Over the next few centuries, Bristol Harbour and trade continued to be the city's main livelihood until the 1900s and the start of the World Wards. During World War II, Bristol was one of the UK's most significant transport and technology hubs and was bombed heavily by the Nazis. One particular air raid in November 1940, known as the Bristol Blitz, saw more than 10000 bombs land in the heart of Bristol. The Blitz resulted in hundreds of deaths and extensive damage to the city. St Peter's Church in Castle Park can still be seen today which was ruined in the bombings. It has been maintained this way to serve as a memorial for those who died in the bombings. 
Bristol was also home to a civil rights movement in 1963 when residents boycotted the Bristol Omnibus Company, the city's biggest bus company at the time, who refused to hire any Black or Asian staff. Their boycott was successful, and on the same day that MLK gave his famous speech in the US, the bus company announced it would employ Black and Asian staff members. 
Since the 1960s, Bristol has undergone a great deal of rebuilding and revitalisation with the addition of more modern buildings and skyscrapers. Today, Bristol is a vibrant city with a unique combination of rich history and modernism. It is home to two universities and is easily connected to London by both rail and roadway. No longer reliant upon trade, the city's economy now is based on creative industries as well as the aerospace industry.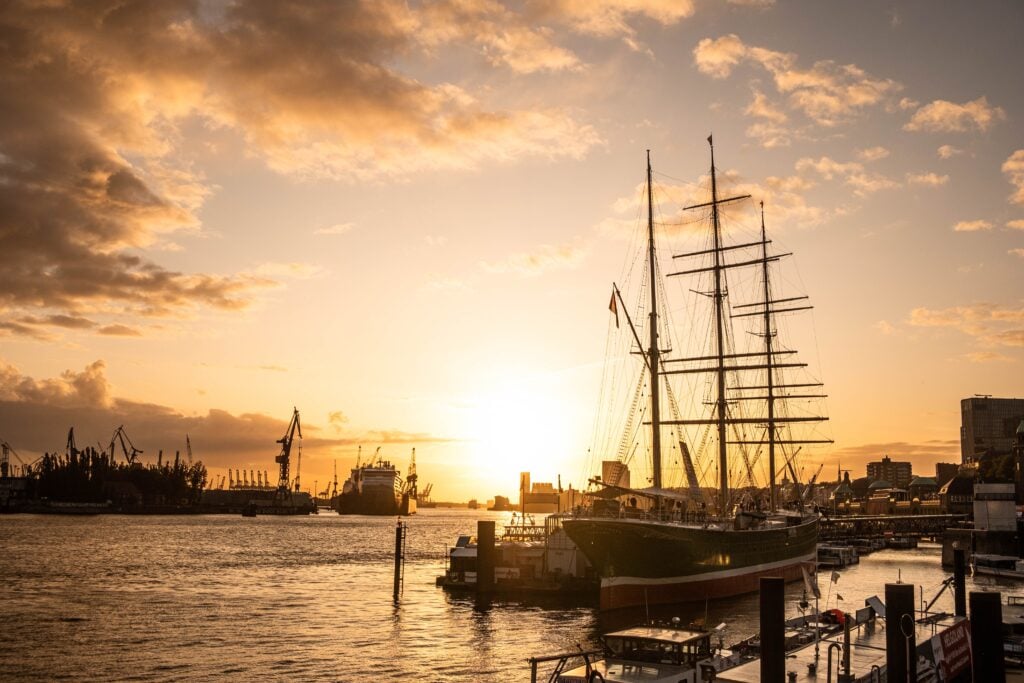 Bristol Harbour dates back as far as the 13th century when the New Channel was dug out so the river could be used as docks for ships. Development continued, and less than two hundred years later, ships were arriving at the Bristol docks trading with countries like Iceland and Ireland and leaving the harbour to explore the new world. As the years passed, the Bristol docks would play a significant role in importing tobacco into the UK and slave trade as part of the triangular trade route. But there was an issue that limited how popular the Bristol docks were. The docks were easy to navigate at high tide, but low tide regularly left ships stranded in the mud. As a result, lock gates were added on the River Avon at the start of the 19th century. This created a floating harbour where the water level stays the same at all times, ensuring ships can come and go safely. Bristol Harbour officially opened a few years after construction began in May of 1809. After that, the harbour was bustling with ships coming and going. It was also home to Patterson's Yard, the manufacturer of many notable ships including the SS Great Britain. It was quickly realised that the harbour was not designed for vessels of this size. Ships more than 91m in length were limited by the size of the locks and the many twists and turns on the River Avon which made it incredibly difficult for them to reach Bristol Harbour. This issue, coupled with high rates due to the massive cost of building the harbour, resulted in many ships going to other docks like Liverpool, which had lower rates and easier access for large ships.  
In recent years, a lot of work and money has been put into reviving Bristol Harbour and adding tourist attractions like museums, nightclubs, galleries, and restaurants. There are countless ferries and river cruises that leave from Bristol Harbour giving visitors the chance to travel up and down the River Avon. 
While Bristol Harbour was best known for being a bustling trading hub, it was also home to some of the most notorious pirates, including Blackbeard. Born in 1680, Edward Teach was raised in Bristol before sailing on some sort of merchant vessel or slave ship to the Caribbean just before the end of the century. In 1716, he joined famous pirate Benjamin Hornigold's crew and was quickly put in charge of his own sailboat. The next year, in 1717, Blackbeard attacked a French merchant vessel called La Concorde, which was carrying slaves. He renamed the ship Queen Anne's Revenge, and he sailed it equipped with 40 guns and a crew of 400. Over the next year, Blackbeard captured more than 20 ships, stripping them of anything valuable before being captured and killed in November of 1718. 
Built at Patterson's Yard in Bristol in the early 1840s, the SS Great Britain was a revolutionary ship from design to execution. This was because, at the time, no one had ever built a ship that large, especially not out of iron. From 1845 to 1854, the SS Great Britain was the longest passenger ship in the world at 98 metres. The ship started its career sailing between Bristol and New York City and later would run between Bristol and Australia for close to 30 years. From 1882 the SS Great Britain was used to transport bulk coal before a fire in February 1886 caused more damage than it made sense to repair. The ship was then sold and used a coal bunker in the Falkland Islands until 1937 when it was abandoned. During World War II, some of the iron was scavenged to repair another ship but other than the ship remained relatively untouched until 1970 when it was brought back to Bristol to be restored. Today the ship is a museum where visitors can see what it might've been like to travel across the Atlantic on such a record-breaking ship in the 1840s.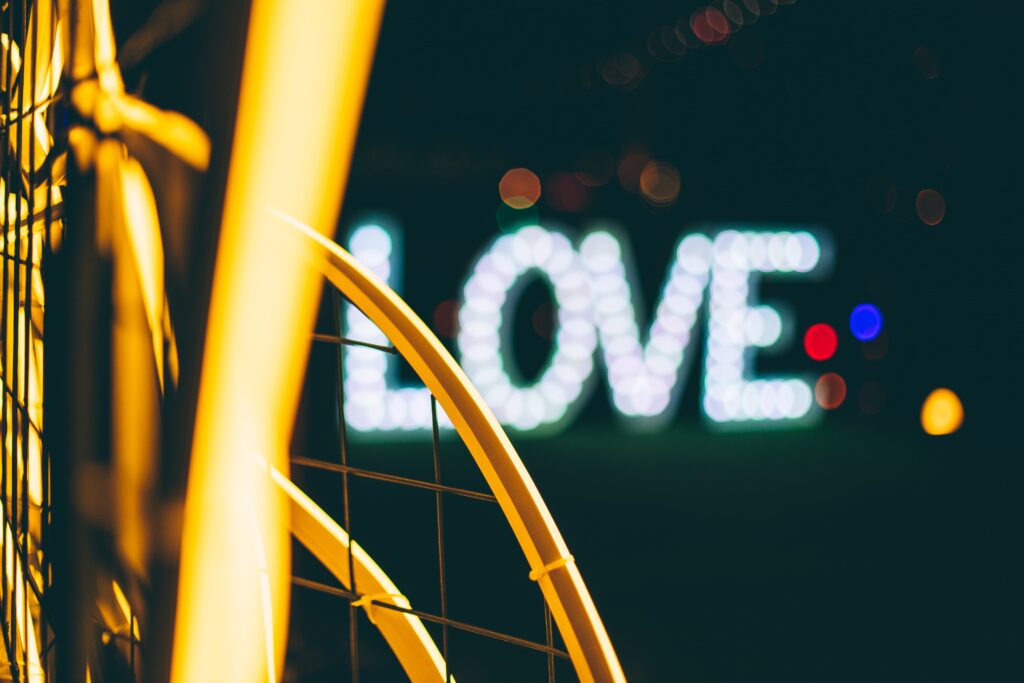 The Bristol Harbour Festival is an annual celebration of the city and the importance of its maritime history. The festival has been held every July or August since 1971 when the city's docks were at risk of being filled in. Tall ships from all around the world come to Bristol Harbour, and in addition, visitors can see countless live music and dance performances. Now, the festival is attended each year by hundreds of thousands of visitors.  
Bristol International Balloon Fiesta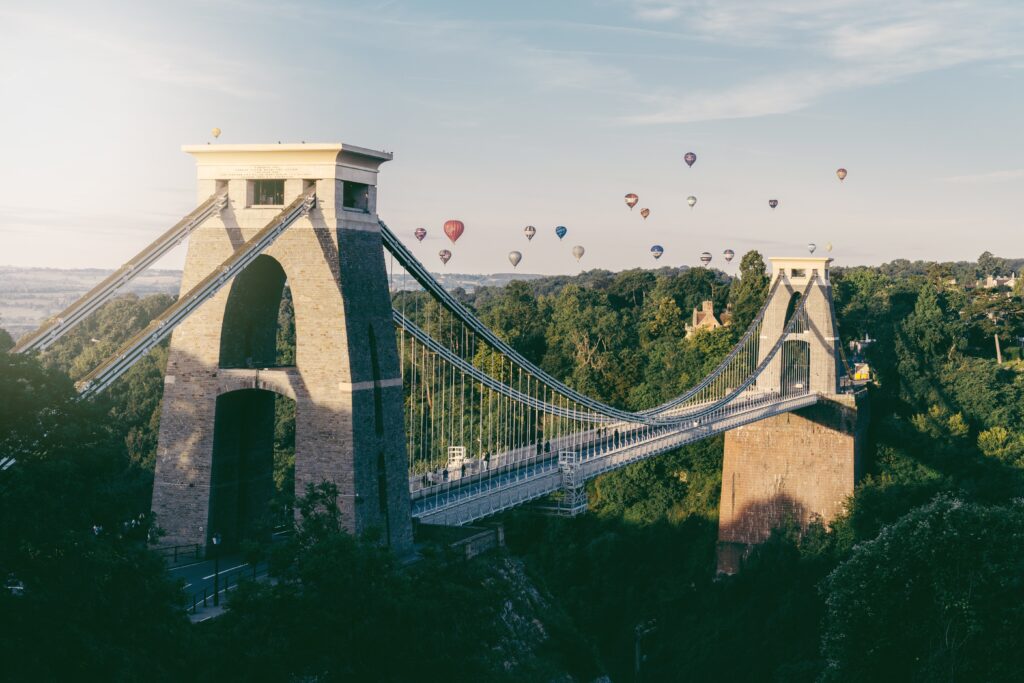 First held in 1979, the Bristol International Balloon Fiesta takes place over the course of four days typically in early to mid-August. Teams and spectators from all over the world flock to Bristol where more than 100 hot air balloons fill the sky. Each day of the fiesta, there are usually around 100000 visitors, resulting in almost half a million visitors from start to finish. Every day there are two mass launches at 6 am and 6 pm where all the balloons take off at once. The event also often includes small scale air displays by teams like the Red Arrows. 
The fiesta regularly breaks its own record for the number of balloons to land in one field, most recently in 2014 when 90 balloons landed at the former Cadbury's chocolate factory location. Many spectators say the highlight of the fiesta is the night glow where the balloons light up the night sky to music. The glow is followed by a firework display and happens twice throughout the fiesta, typically on Thursday and Saturday nights.  
Clifton Suspension Bridge
Construction on the Clifton Suspension Bridge began in June 1831 although it was quickly delayed due to riots and lack of funds and wasn't completed until 1864. At the time, the bridge was the longest spanning bridge in the world at 214 metres. The bridge is 76 metres above the river Avon and features two 26-metre-high towers. The towers are different in design, although they are similar in size. The precise calculations and engineering required for the bridge are regularly noted as a major achievement for the time. The bridge itself is seen as a significant structure built in the Victorian era. 
Today the bridge is a cultural icon for Bristol and an easy identifier of the city with more than 4 million vehicles crossing each year. It can be seen in many films, tv shows, and postcards and was even a handover spot for the Olympic Torch Relay in 2012. 
Banksy, one of the most famous street artists of all time, was born and raised in Bristol. In the 1980s, when Banksy was just a young kid, there was a major street art wave in Bristol that Banksy was a part of. As a result, some of his earliest pieces can still be found around the city. While unfortunately some of his work is no longer there, there are still 13 pieces around the city which can easily be seen on a self-guided tour. The walking tour includes audio commentary from John Nation, another famous Bristolian part of the graffiti movement. 
Banksy still occasionally returns to Bristol for exhibitions including in 2009 when he held one at the Bristol Museum and Art Gallery. This exhibition saw more than 300000 visitors over twelve weeks and featured more than 100 pieces. While he still remains anonymous, Banksy has seen incredible success over the course of his career with fans worldwide and his work selling for more than £7.5 million.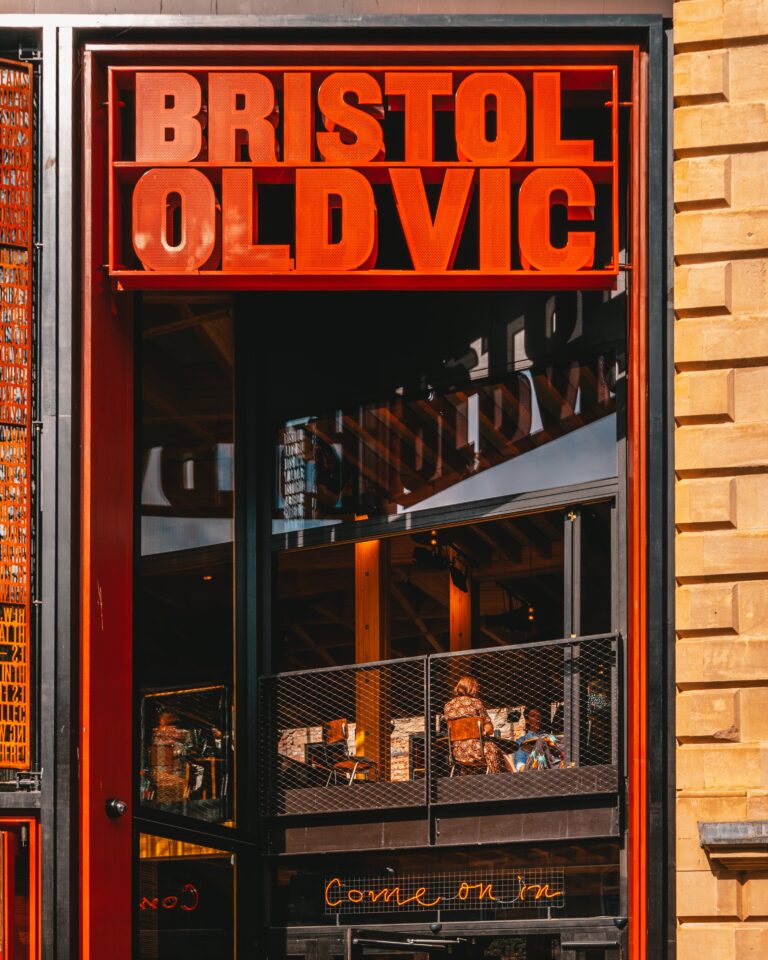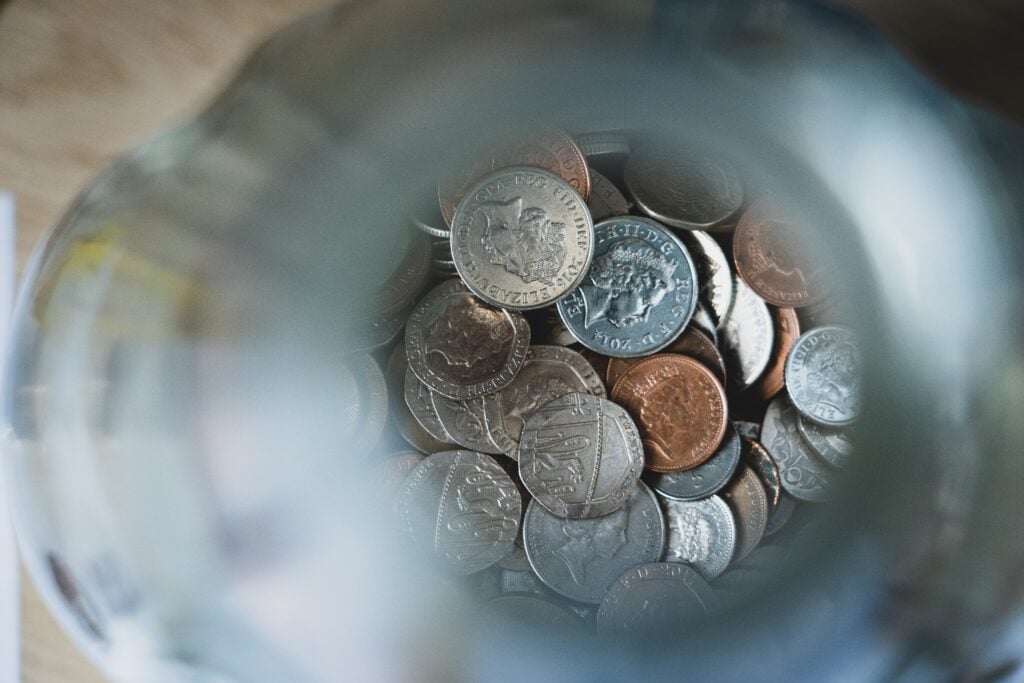 In 2012, Bristol introduced its own currency, the Bristol Pound £B, as a way to encourage both residents and visitors to spend their money at local businesses. It can be used at many businesses around the city, and residents can even pay their local taxes and electricity bills using Bristol Pounds. The Bristol Pound is the largest community currency in the UK, and by 2017, more than five million Bristol Pounds had been spent. The currency is managed by a local non-profit as well as the Bristol Credit Union who guarantee that all sterling pounds that are converted to Bristol Pounds are entirely backed. Just like sterling pounds, Bristol Pounds can be used as both printed paper money as well as electronically. 
There are seventeen locations throughout Bristol where sterling pounds and Bristol Pounds can be exchanged. They can also be ordered online using the Bristol Pound website. 
The exchange rate is always one sterling pound to one Bristol Pound. 
Electronic Bristol Pound payments are made using SMS. This is a benefit for small businesses because they don't need to purchase a credit card reader. Some businesses in Bristol even offer customers discounts if they use Bristol Pounds to further the incentive to shop small and spend locally.