A hot tub is the perfect way to relax after a full day exploring all the attraction that Bristol has to offer. We've put together a list of some of the best hotels with hot tubs in Bristol and the surrounding area so you can have relaxing stay you deserve.
This is a lovely hotel located in the historic Corn Street in Bristol. If you're on the hunt for a relaxing stay, you won't be too far wrong here as not only does the hotel have a hot tub but it also has a spa found in the vault downstairs which all guests have complimentary access to. The fun doesn't stop there with a speakeasy inspired bar and an on-site fitness centre. Aside from its own amenities, it's also so central, being just a 1-minute walk from St Nicholas Market and just a 5-minute walk from the Bristol Science Centre.
If true relaxation is calling your name, you need to travel a few miles out of the centre to the Aztec Hotel and Spa. This hotel really is next level for providing the most peaceful and relaxing stay. From an indoor swimming pool, Technogym, steam room and the all-important hot tub. You won't want to ever leave the hotel as it also has a 2 AA Rosette restaurant as well. If you do decide to venture out, the city centre is only a 15-minute drive. Here you can enjoy Cabot Circus Shopping Centre, and all the many galleries and museum that Bristol has to offer.
DoubleTree by Hilton Bristol North
This is another great choice if luxury and relaxation is what you're after for your trip to Bristol. Not only is the location perfect, being as its located just a 15-minute drive to the city centre but the amenities at the hotel are superb too. The hotel has an on-site gym, sauna, indoor pool and hot tub of course. Luxury can be expected in the rooms too with 24-hour room service, a 49-inch TV and fast WiFi. If you're looking for a hotel that's close to the city centre but doesn't scrimp on luxury and amenities, this is the one for you.
Royal Crescent Hotel Bath
If you're after true relaxation, going slightly further afield than Bristol may be in your favour. There are numerous hotels in nearby Bath that offer excellent amenities and a truly luxurious experience. Bath is only roughly a 50-minute drive from Bristol, so close enough to visit but far away enough to avoid the traffic and noise of Bristol city centre. This is a 5* hotel with an extremely well-equipped spa. It has a 12-metre relaxation pool, Himalayan salt infused sauna, inhalation room and the all-important hot tub. It even has a fitness room if you fancy working up a sweat. If you're looking for a truly luxurious hotel, you won't beat this one.
This hotel is a real treat and is located in Bath, approximately 40 minutes from Bristol. This hotel is a little bit more special than other hotels, being set in 7 acres its own stunning gardens with ponds, fountains and a terrace. It even has an on-site restaurant set in the former ballroom of the property. The hotel offers an outdoor hot tub as well as indoor and outdoor pool, relaxation room and fitness centre. It's also only a 10-minute walk from the centre of bath and a 15-minute walk from the Thermae Spa.
This is another luxury hotel located in the centre of Bath. Although you have to travel to visit Bristol, it's well worth it for the character and amenities of this hotel. Each room is designed in an elegant and unique design and comes with high quality mattresses and Egyptian cotton sheets. Its hot tub is in a private courtyard, and you can make it even more relaxing by adding a bottle of prosecco or champagne for the experience. The hotel is excellently situated just a 1-minute walk to the Roman Baths and Abbey and 2 minutes to Bath Thermae Spa. It's a 30 second walk to the Theatre Royal Bath and just seconds from shops and restaurants. 
This hotel is located in a Georgian country house and although you have to drive around 40 minutes to reach Bristol it's well worth it for the excellent amenities. Not only is it set in gorgeous gardens and parkland, it also has its own spa. Here you can enjoy the outside swimming pool, sauna, steam room and of course the hot tub. The rooms are tastefully designed in an elegant style with lots of character. Just some of the amazing amenities include a coffee machine and kettle, flat screen TV, homemade brownies, a Dyson hairdryer and high-speed WiFi. You can even upgrade and have your very own private hot tub.
Vegan and non-vegans alike will love this unique hotel and small animal sanctuary. It's a hotel like no other with animals from the owners' small animal sanctuary such as rescued chickens, ducks and rabbits roaming free around the hotel. For accommodation here, choose from a self-contained cabin or en suite rooms in the main house. Most importantly, there is a large outdoor hot tub to relax in after a long day exploring the area. The rooms have superb amenities with an expresso pod machine, underfloor heating and smart TV. The hotel is just a 20 minutes' drive to the centre of Bristol and 30 minutes to Bath. This hotel is perfect if you're looking for some peace and tranquillity whilst not being too far from Bristol's city centre.
This is another hotel that's secluded and tranquil whilst still being on the doorstep of Bristol at only roughly a 20-minute drive to the centre. The rooms here are unique, designed in a modern style with bright pops of colour and quirky features. This doesn't mean that the amenities are lacking though, with drench showers, WiFi, complimentary tea and coffee and even Sky TV in all rooms. The facilities are equally as exciting with an indoor swimming pool, steam room, sauna and of course a hot tub. If you don't want to miss out on a workout whilst you're staying here then you can take advantage of the well-equipped gym, fitness classes, spin studio and even personal training.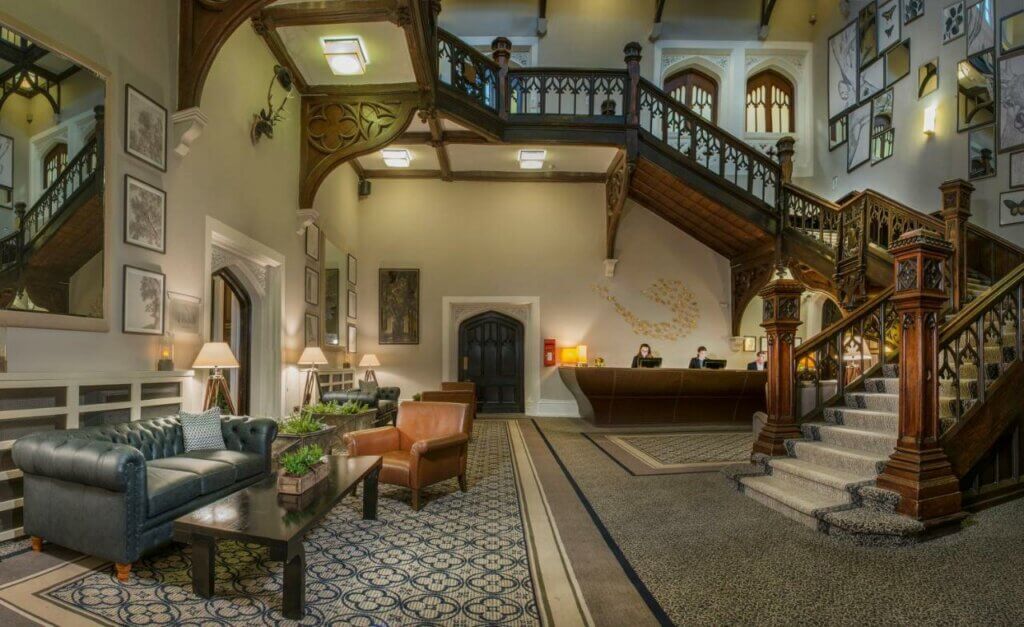 If you're looking to stay near to Bristol but still enjoy the luxury and tranquillity of a hot tub and spa facilities, then this is a great option. This hotel has 30 acres of land but is just a 30-minute drive from the centre of Bristol so you can be close to the action but be able to enjoy some tranquillity at the end of the day. The hotel is housed in a Grade II listed building but was recently refurbished to a 21st century style and standard. The rooms are designed in an elegant yet comfortable style and all have complimentary WiFi, 24-hour room service and an LCD TV.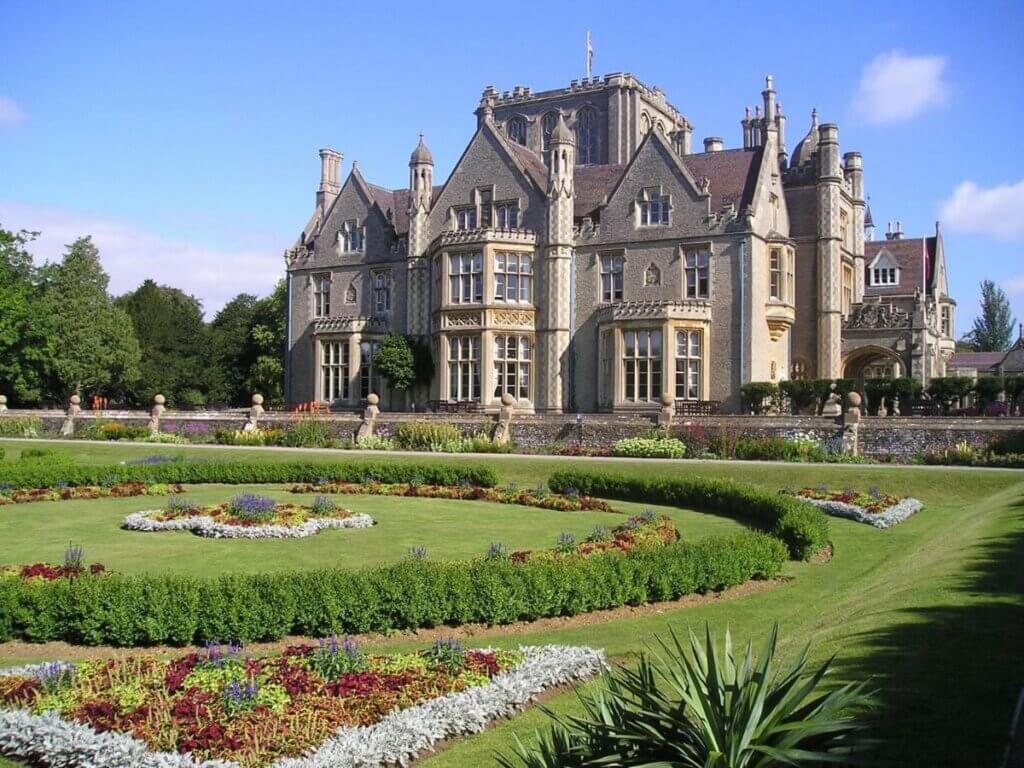 We hope this has narrowed down your search for a hotel with a hot tub for your trip to Bristol. Now all you need to do is look forward to enjoying a relaxing soak in that tub after a long day exploring Bristol.