The Best Places for a Christmas Meal in Bristol
For many people, Christmas is the most magical time of year, and this year, more than ever before, it's a time to cherish the people we love and take the time to gather with friends and family and enjoy a delectable meal. Whether you're looking for a traditional Christmas meal with all the trimmings or a unique spin on a classic, there are plenty of delicious options available in Bristol this holiday season. Here's a list of eight of the best places for a Christmas meal in Bristol to help you narrow down your options.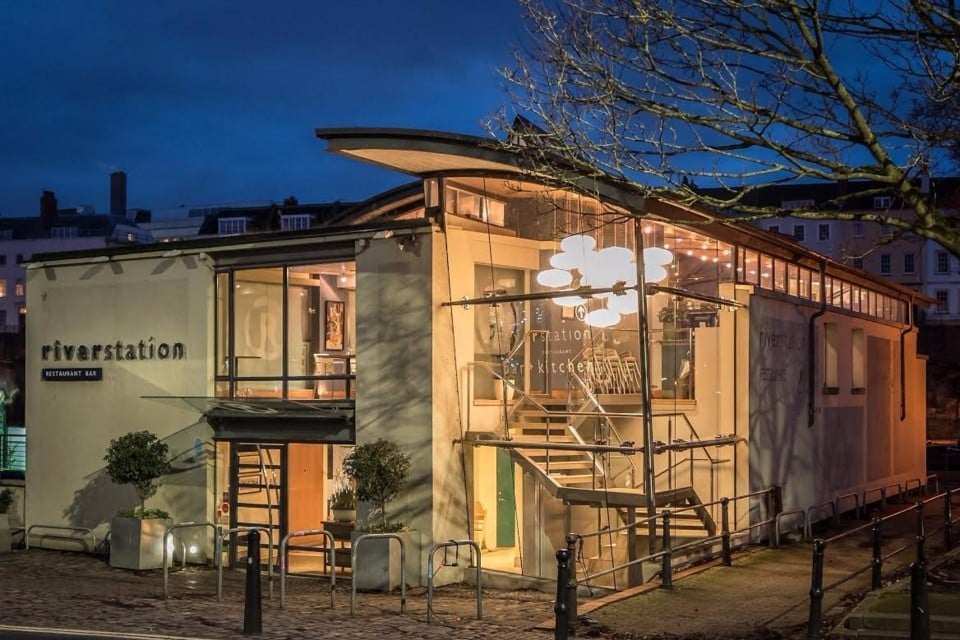 Located right on Bristol's harbourside, Riverstation is one of Bristol's best restaurants offering spectacular views of the river year-round. Head Chef Anthony Smith is known for creating stunning dishes using local and seasonal ingredients. Riverstation has two floors, with the restaurant upstairs and the Pontoon on the ground floor. The Pontoon offers a relaxed setting for breakfast, brunch, lunch and dinner, as well as the Pontoon bar, which has a wide selection of beers, ciders, cocktails and wines available.
Everything is made in house, and the menu changes regularly to incorporate seasonal and readily available ingredients. From 22 November to 2 January, the restaurant offers a festive menu that features dishes like a crown of English turkey, Hampshire pheasant breast and pan-roasted salmon. The menu, which includes three courses, starts at just £35 per person. Riverstartion also has festive and unique Christmas cocktails available in the bar from the same dates. On Christmas day, they have a special fine dining experience which starts at £90 for adults and £45 for children. The menu includes tasters, starters, mains which all come with Yorkshire pudding, goose fat roast potatoes, and roast vegetables, pudding and coffee with mince pies and truffles to finish. Riverstation's Christmas day menu includes vegan and vegetarian options as well. Another great reason to have a Christmas meal at Riverstation is how easily accessible the restaurant is. There are public transport stops as well as parking within a few minutes walk, and Bristol ferries can dock on the restaurant's pontoon by request.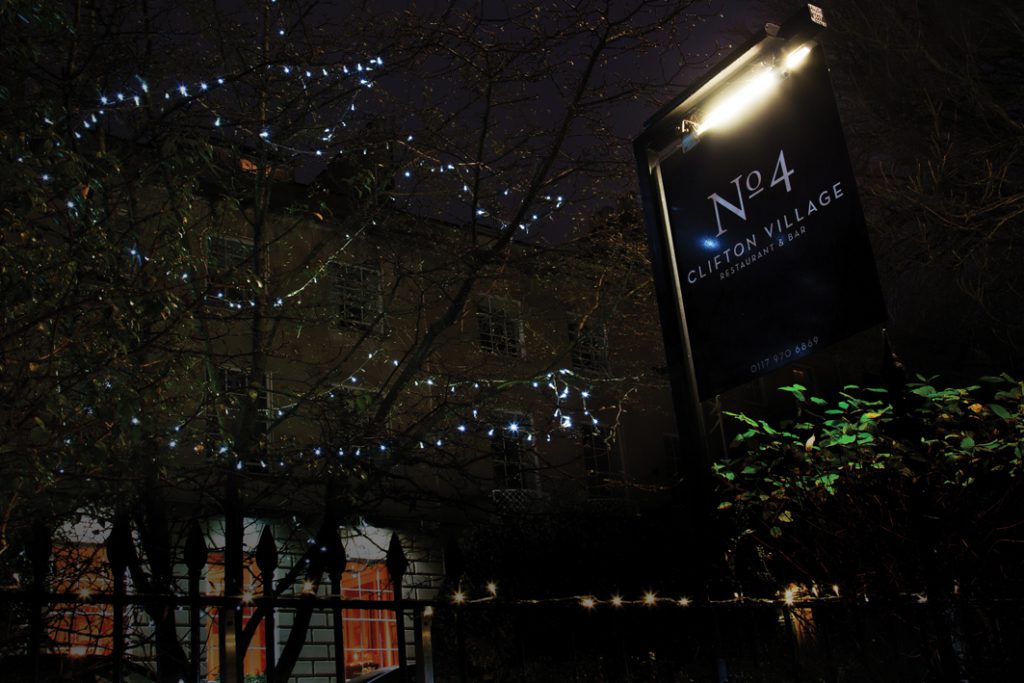 Based in a stunning Georgian building in the historic Clifton neighbourhood of Bristol, No. 4 Clifton Village offers award-winning food and service in an incredibly intimate setting. The restaurant is a favourite among locals and visitors year-round, and their afternoon tea is one of the best in the city. All of the dishes served at No. 4 Clifton Village are made using produce from the Bristol and Somerset area. Additionally, they source their meat from Devon Rose Organic Farm and Ruby & White and fish from Wing of St. Mawes, so you know you're being served the highest quality local food no matter what you order. No. 4 Clifton Village's Christmas menu is available from 26 November to 23 December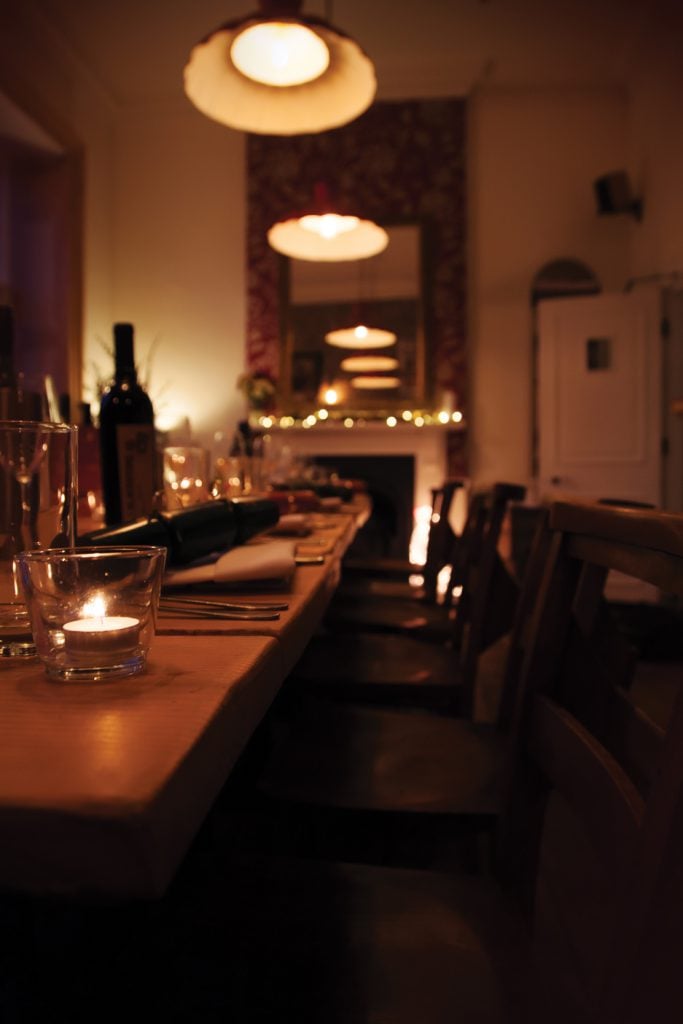 It's available for both lunch and dinner with off-peak meals ranging from £20 to £28 and peak times ranging from £28 to £36. The menu features three courses with dishes like cranberry and lentil nut roast, pan-fried salmon fillet and roast sirloin of beef. No. 4 Clifton Village is a fantastic option if you or anyone you're dining with has any dietary restrictions. Their Christmas menu has vegan, vegetarian, dairy-free and gluten-free options available so everyone in your party can find something to enjoy.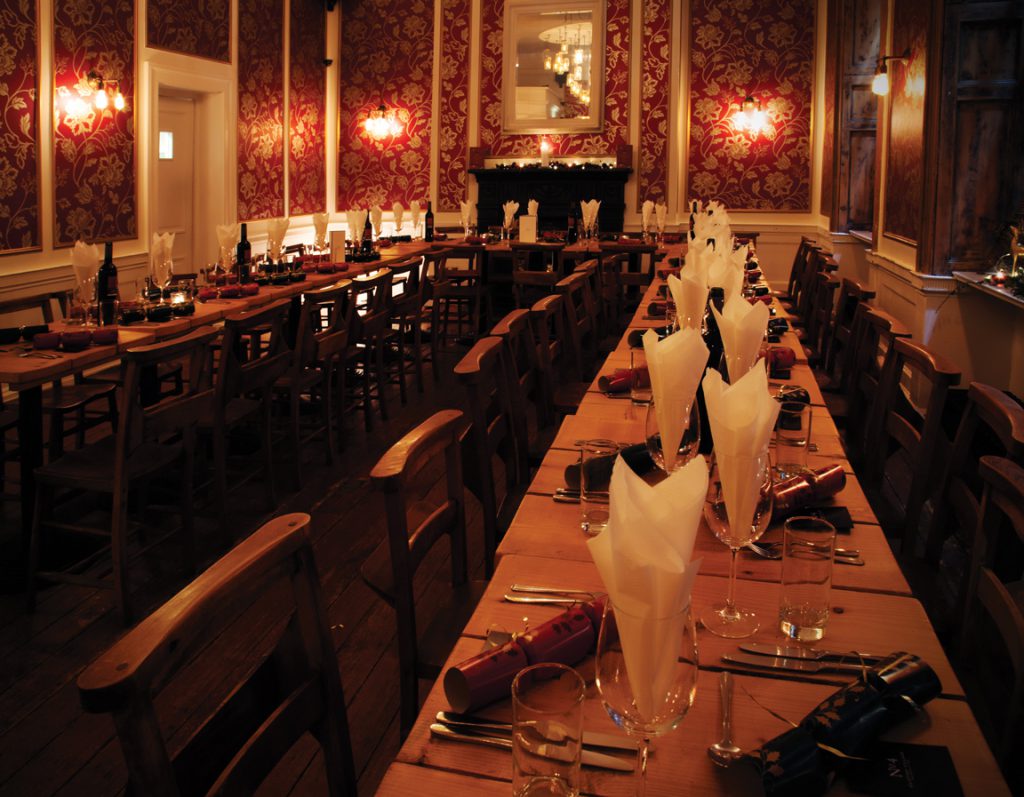 Tucked away by the Old City, Christmas Steps is one of the most picturesque areas in Bristol and the perfect place to head for a delicious Christmas meal. The steps were built in the mid-1600s and are known for how steep they are. The stairs were replaced in the 1880s and are now, as many of the buildings lining the street are, grade II listed buildings. Located at the base of Christmas Steps is the Christmas Steps Pub, an old school pub offering craft beers and ales, an extensive top-shelf selection, and an impressive wine list in addition to delicious food. They have a rotation of beers from local breweries as well as traditional favourites, and they also regularly change the menu based on ingredient availability and season. The pub's year-round menu includes vegan and vegetarian options and classic pub food like burgers and fish and chips, as well as roasts on Sundays.
The Christmas menu is available from 29 November to 24 December and starts at £28 for two courses or £32 for three. Christmas Steps' Christmas menu features a mixture of classic holiday dishes like roast turkey with stuffing, roast potatoes, Brussels sprouts, and pigs in blankets, as well as unique creations like soy-braised cabbage with caramelised miso and peanut, pak choi and puffed rice. Like their normal menu, the Christmas menu includes numerous vegan and vegetarian options as well as gluten-free and dairy-free items.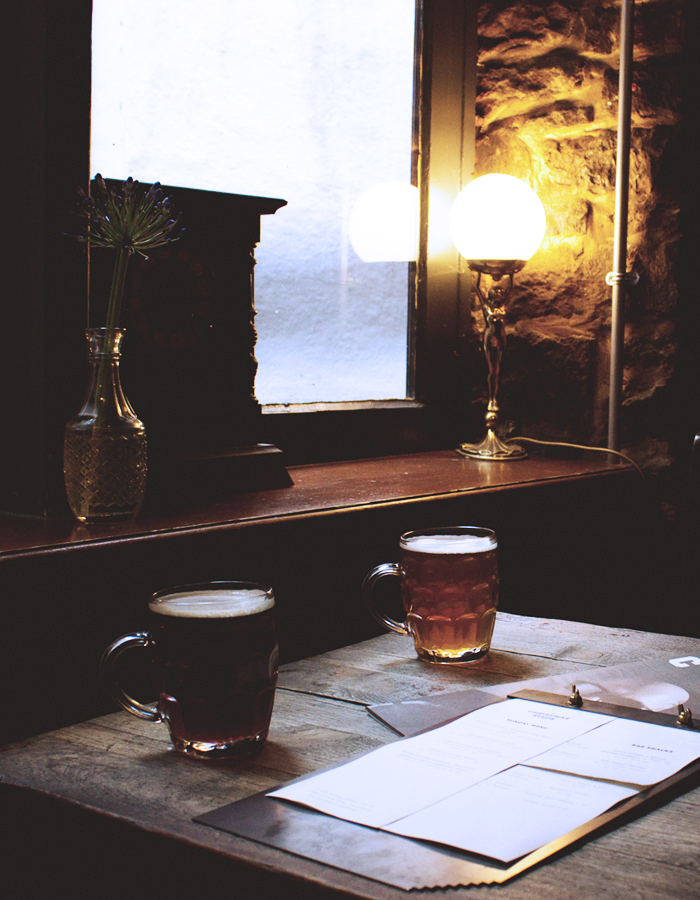 If you're looking to enjoy a Christmas meal with a group, look no further than the Florist on Park Street. Their Christmas menu, which is available from 15 November to 24 December, requires a minimum of six people to book.
The Florist is known year-round for its delicious cocktails and food served in a unique botanical-inspired space. The Christmas menu also features delicious cocktails and food, with dishes like a turkey kebab with orange and cranberry glaze and butternut squash, sweet potato and cashew nut en croûte. The menu is available for both lunch and dinner with a two-course option offered Monday to Thursday between 12 and 5 pm in addition to the traditional three courses, which start at £32.50 per person. Both options include a beer, glass of prosecco or soft drink on arrival, and there are vegan and vegetarian options available at each course. Since the menu is designed for groups, it's incredibly easy to add drinks to your package, such as a bottle of wine or prosecco or a bucket of beers or ciders.
Browns Brasserie and Bar Bristol
Conveniently located on Queens Road, Browns Brasserie and Bar is the perfect place to enjoy a traditional British Christmas meal. The restaurant is inside a former museum and features large arched windows and stone pillars, creating a classic and sophisticated setting for a delicious meal or cocktail any day of the year. Browns' festive menu is available from 17 November to 31 December for £34 per person. The three-course menu includes options like a braised blade of beef, a festive turkey with all the trimmings and a spiced roast pumpkin. There is also a children's festive menu available with three courses for £16 or two for £14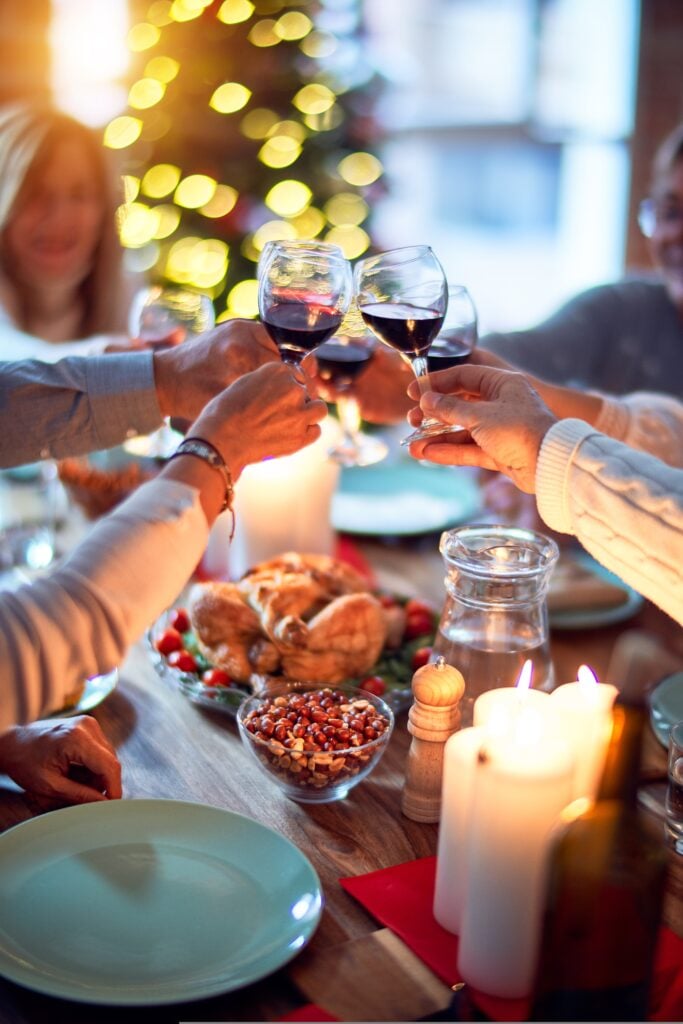 Browns is open on Christmas Day and serves a delectable five-course meal for £85 per person. In addition to a starter, main and dessert like the festive menu, the Christmas Day menu includes a British cheeseboard for the table and coffee, tea, truffles and mince pies to finish. Browns is also a fantastic option if anyone in your party is gluten-free as they have an entirely gluten-free menu available for both the festive and Christmas Day menus for the same price as the traditional menu. To take your meal to the next level, Browns Brasserie and Bar has a number of seasonal drinks available as well as all the classics you know and love, from British gins to wines from all around the globe.
Right on Berkley Square, the Botanist serves delicious food and drinks in a bright and airy Georgian conservatory and private terrace. They have a number of special menus available during the holiday season, with the Festive Menu available from 18 November to 30 December, as well as special menus for Christmas Day and Boxing Day and a festive drinks menu.

 The Botanist's Festive Menu starts at £29.95 per person for the classic menu, with the indulgent and extra special menus increasing to £36.95 and £51.95, respectively. All three menus include a starter, main, and dessert with vegan and vegetarian options available for each course. The Botanist's festive main include roasted turkey, mushroom wellington and maple-glazed pork belly. Guests also have the choice of alternatives like the dirty burger or 10 oz ribeye steak. The Christmas Day and Boxing Day menus look very similar with a few additional dishes available as well as a Green & Black's Mini Milk Chocolate Bar and choice of cocktail to finish on Christmas Day. On Christmas Day, the classic menu starts at £86.95 per person and the extra special menu, which includes champagne, and an additional cocktail is £99.95. In addition to their multiple festive menus, The Botanist offers a Brunch with Santa for kids throughout the holiday season. Brunch starts at £15 for adults and £8 for kids and includes a full breakfast, drink, and a special gift for kids. 
For a delicious meat-free Christmas meal in a casual setting, you can't beat the Grain Barge. The barge, which is now moored on Bristol Harbour, was built in 1936 and used to transport barley and wheat between Bristol and Cardiff. It was bought and refitted in 2007 and used a lot of restored and recycled materials to craft an interior that reflects the barge's industrial roots. Executive Chef Charles Mooyaart's goal is to show guests that food can be fun and to do that using locally and ethically sourced seasonal ingredients. In recent years the restaurant has become more focused on sustainability, joining the Sustainable Restaurant Association and shifting to a plant-focused menu.
They do still serve fish on board but make sure to source it from MSC certified suppliers. Everything on the menu is made fresh on board the barge, and the restaurant is known for having many gluten-free options. The Grain Barge also has an extensive range of craft beers, ciders, wines, and cocktails. They are big supporters of local independent breweries, and the majority of their beers come from either the Bristol Beer Factory or St Austell's. The Grain Barge's Christmas menu is available is from 1 December and starts at £20 per person or £22 with dessert. Their menu stays true to their commitment to sustainability and features salmon en croûte and a nut roast. Both dishes are served with all the trimmings and can be adjusted for guests with additional dietary needs. The Grain Barge is also known for its intimate Hold Bar, which regularly hosts live music and comedy shows as well as exhibitions and other events which will continue to run through the holiday season.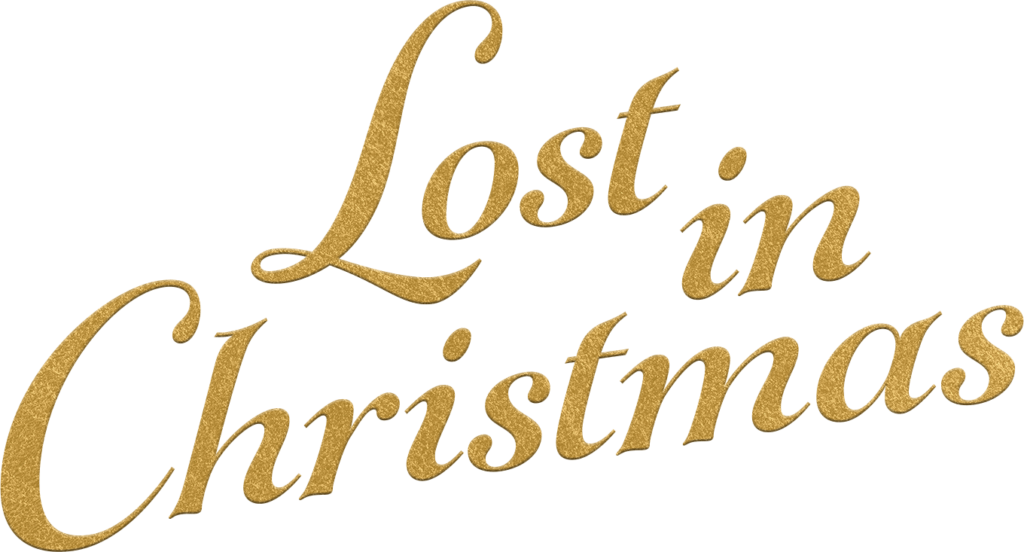 Step inside the Lost and Found on Queens Road, and you'll find yourself in a whimsical world where you can explore molecular mixology and seasonal cuisine using the finest local ingredients. Each Lost and Found restaurant follows a mythical Victorian-era professor, and the Bristol location looks at Elizabeth E. Lightfoot. She was an astronomer with an interest in fortune-telling who did her research in a hidden room in the Clifton area of Bristol.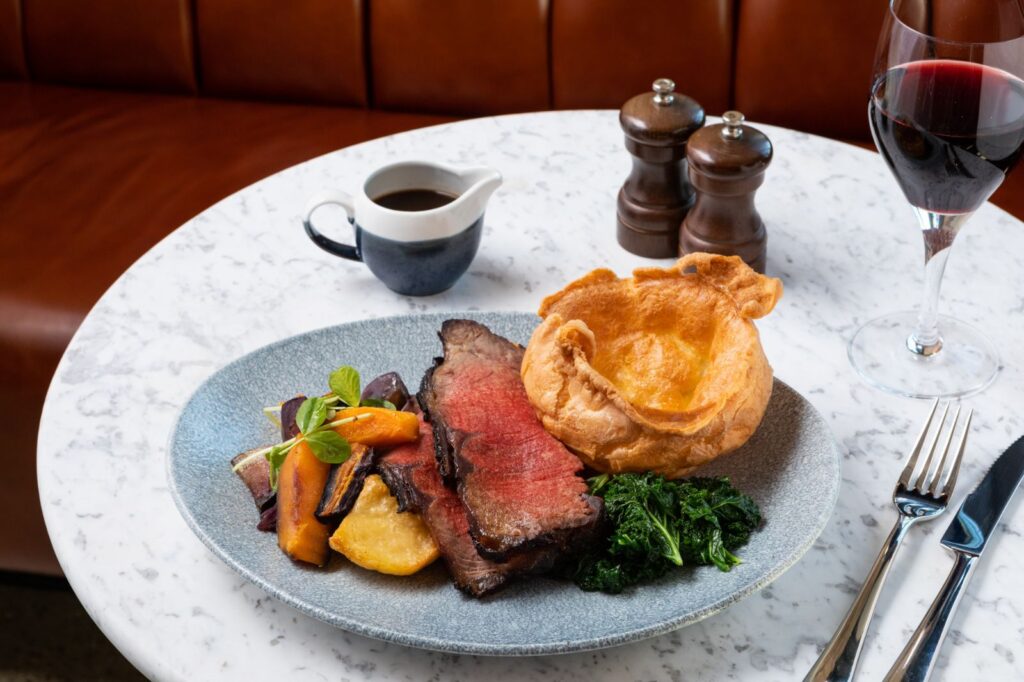 The Lost and Found's festive menu runs from 16 November to 31 December and starts at £29.95 per person. The menu features a delicious three-course meal using seasonal ingredients for dishes like a confit duck leg and cauliflower steak. The menu pairs perfectly with the one-of-a-kind drinks the bartenders create. The Lost and Found also has an entirely vegan Christmas menu available for the same price, which includes a maple roasted squash and chestnut roll, steamed mushroom, chestnut and tarragon pudding and a cookie loaf cake. If you're dining with a group of more than ten, the Lost and Found has a delicious list of canapes, such as honey and thyme glazed pigs in blankets and crispy brie and cranberry relish, available to take your gathering to the next level for just £18.95 per person.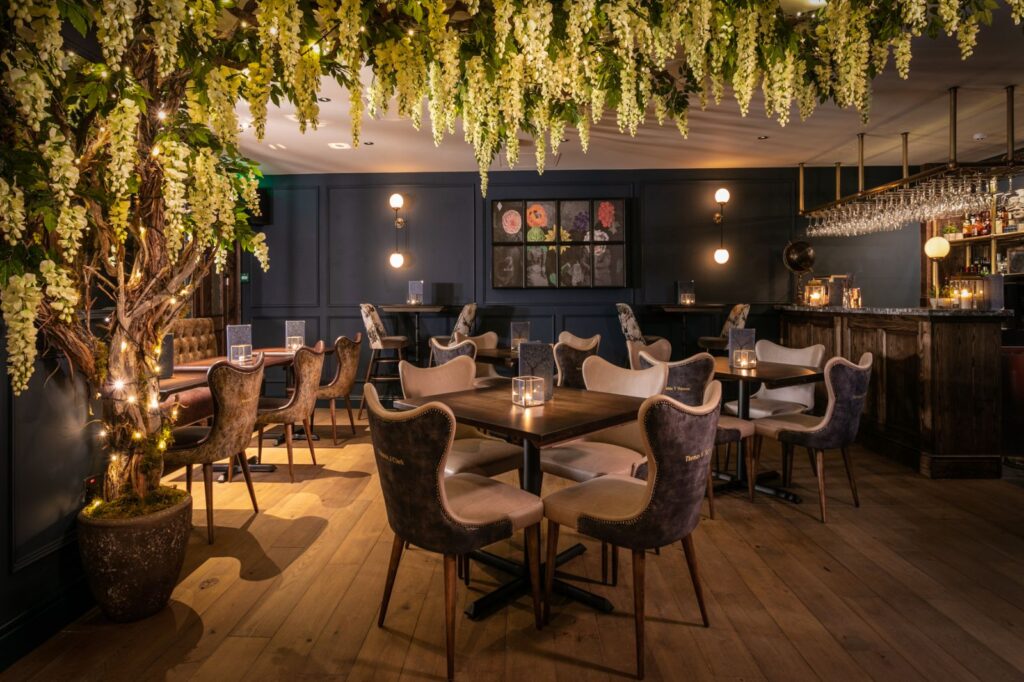 No matter which one of these restaurants you choose to enjoy a Christmas meal at, we know it'll be a festive and delicious way to celebrate the holiday season with the people you care about. Just remember to book in advance, so you don't miss out as restaurants are extra busy at this time of year! ​