The Best Kebab House in Bristol
Kebabs have been a part of middle eastern cuisine since around the 17th century BC. Even the works of Homer from the 8th century BC mention meat being roasted on spits much like it is today. They remained a staple in middle eastern cuisine throughout the years, and as immigrants made their way from the Middle East to the UK in the 1900s, they brought kebabs with them. It's said that the first kebab shop in the UK opened in London in 1940, but it wasn't until almost 30 years later that the kebab started to gain popularity when the doner kebab was invented. By serving the kebab meat with bread, customers were now able to take the dish on the go rather than needing to sit down and eat. From that point, doner kebabs became incredibly popular and are now among one of the most popular takeaway dishes in the country. You can find them in just about every corner of the United Kingdom, with many restaurants serving them up the traditional way while others take risks. But with so many restaurants serving kebabs, it can be challenging to find a good one. We've made a list of eight of the best kebabs in Bristol, so the next time you're craving one, you can make sure it's a good one. 
M&M Kebab and Pizza Filton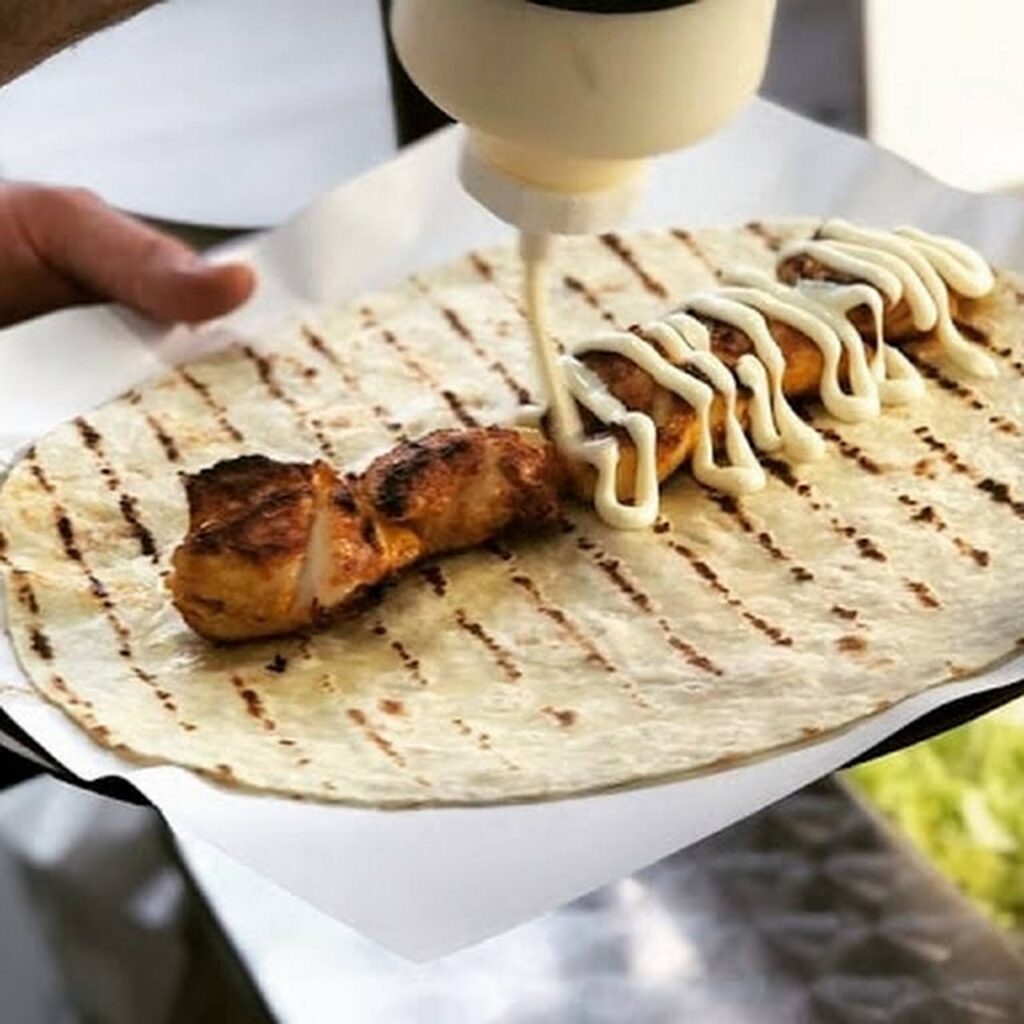 A few miles north of Bristol city centre, M&M Kebab and Pizza Filton is well worth the journey. The restaurant is known for its generous portions, friendly staff, and delicious food.  They have both lamb and chicken kebabs, and all the meat is cooked over a charcoal barbeque in the shop. In addition, M&M serves tortilla wraps with the same meats, pizzas, burgers and even runs a number of meal deals. Whether you're looking for something to eat after a night out or something for the whole family to try, you can't go wrong with M&M Kebab and Pizza in Filton.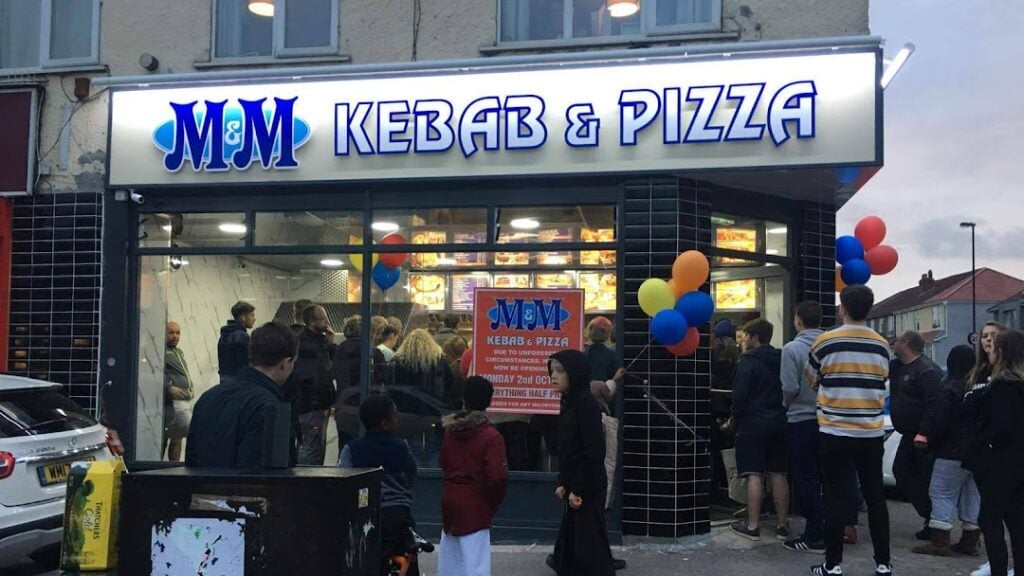 What to try: M&M Kebab has three special kebabs, the Adana, Alexander and Halep, which are all definitely worth a try. Each special features a different kind of meat served on a warm pitta bread. The Adana is a kofte kebab topped with melted butter and M&M's special sauce, the Alexander is lamb shish kebab topped with special sauce, melted butter and yoghurt, and the Halep is lamb doner with onion, special sauce and melted butter.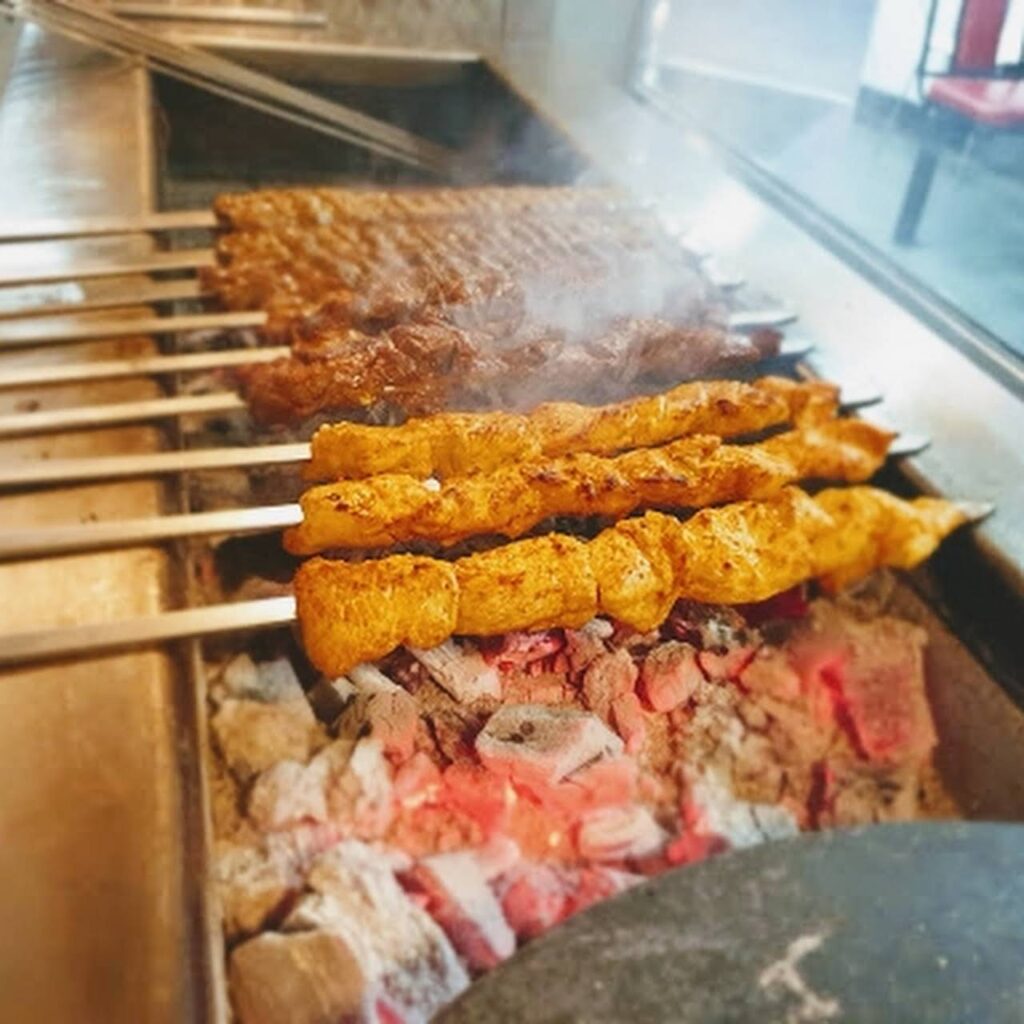 Rita's Takeaway on Stokes Crofts in St. Pauls is known in Bristol as one of the best places to go for something to eat after a night out. They open at 5 pm daily and are open until 5 am on Fridays and Saturdays and until 2 am or 3 am every other day of the week. Everything is made fresh on-site, so even if you go in the early hours of the morning, you're guaranteed a delicious meal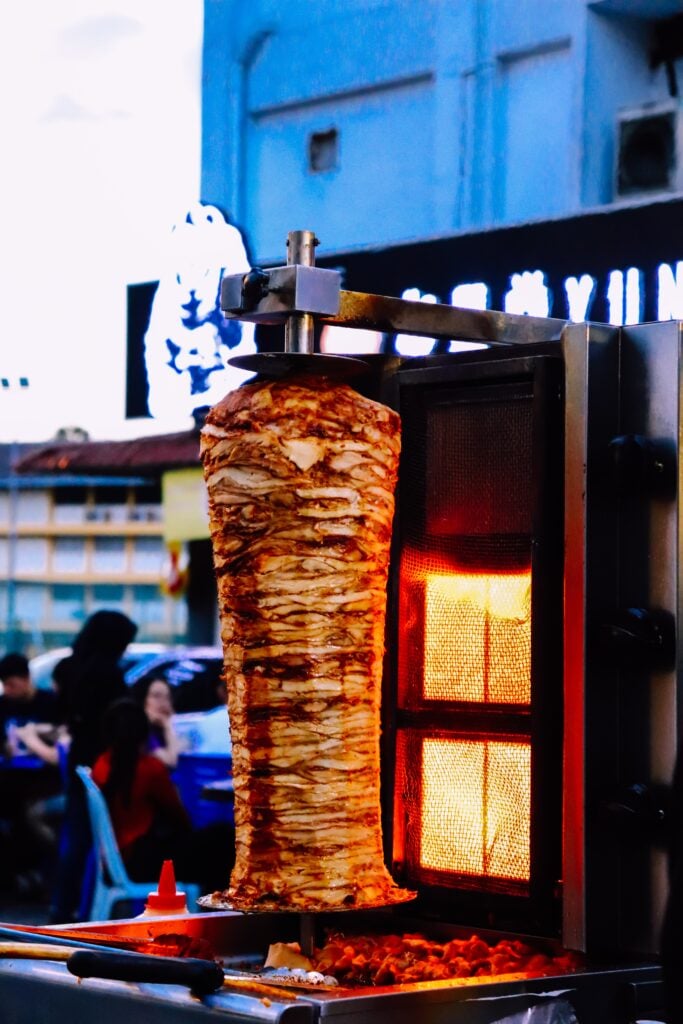 Rita's has lamb and chicken doner kebabs as well as mixed kebabs. The kebabs are available in three sizes, small, large and king size, and are served with warm pitta, a salad made up of onion, lettuce, cabbage, tomato, cucumber and pickled chilli, and your choice of sauce from bbq, chilli, garlic mayo, ketchup, mayo, and mint sauce. They also serve doner burgers, regular burgers, pies, fish and chips, and more. 
What to try: Next time you visit Rita's Takeaway, try their famous chilli sauce on your kebab. The sauce goes perfectly with both their lamb and chicken and helps to bring out the flavours and tie the entire dish together.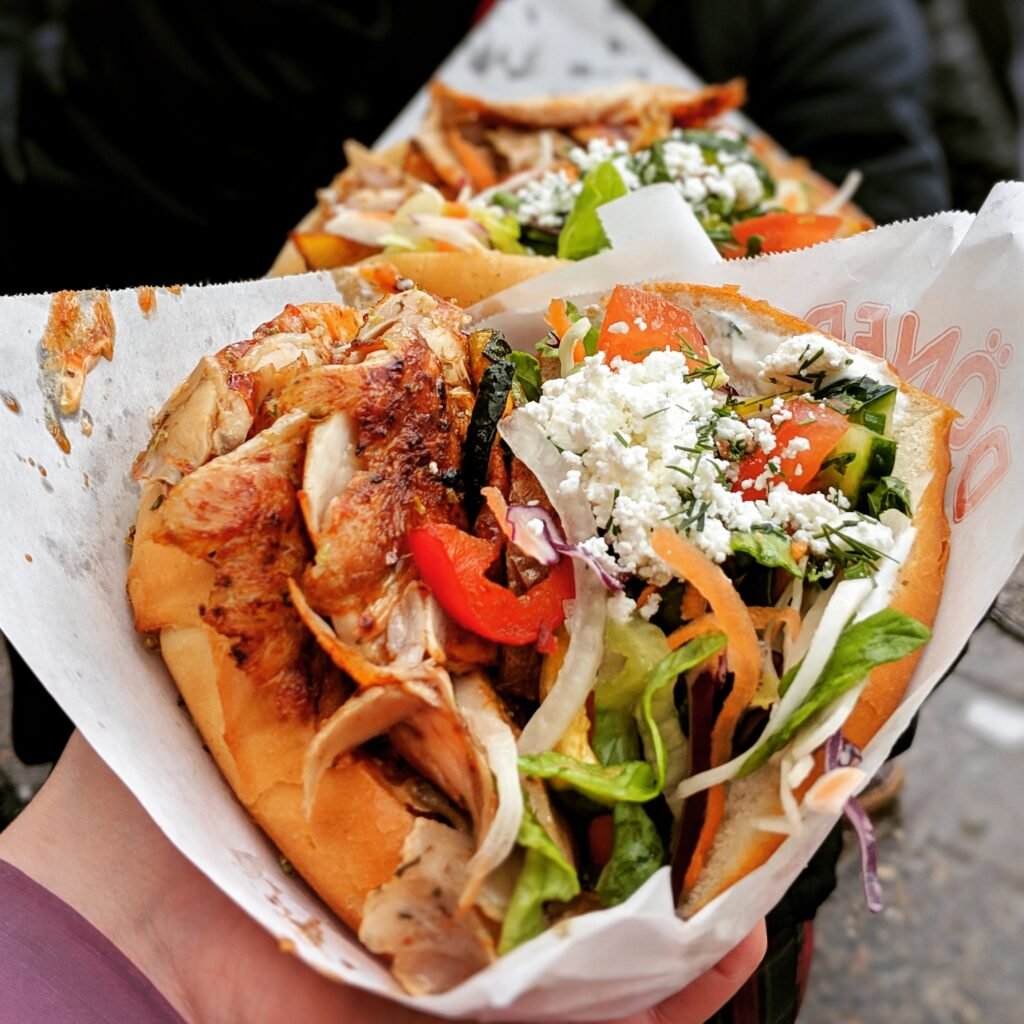 Conveniently located in St Nicholas Markets, Matina has quickly become one of Bristol's most popular restaurants and is currently the number one rated restaurant for quick bites in the city and in the top ten of all restaurants on TripAdvisor. For many people, when they think of Matina, they think of the massive queue that can be found any day around lunchtime.
If you go to try the restaurant, don't let the queue scare you away, it moves quickly and is well worth the wait. Matina serves up Turkish flatbreads, wraps, and lunchboxes. All the meats, veggies, and halloumi are cooked on a traditional charcoal grill before being served alongside salads, flatbreads, couscous, rice, and other accompaniments. Both their wraps and lunchboxes come with lamb kofta, chicken or a combination of the two. Matina also offers multiple vegetarian options, including feta salad, halloumi, and grilled vegetables. Everything on their menu is super affordable, with vegetarian options starting at £3.30 and meat options at £4. With such great prices and dishes filled to the brim with meat, veggies, salad, and your choice of sauce, it makes sense why Matina is always so busy. 
What to try: People can't stop talking about Matina's chicken wrap. The chicken is chargrilled on the barbeque before being served on a freshly made flatbread with salad, veggies, and sauce.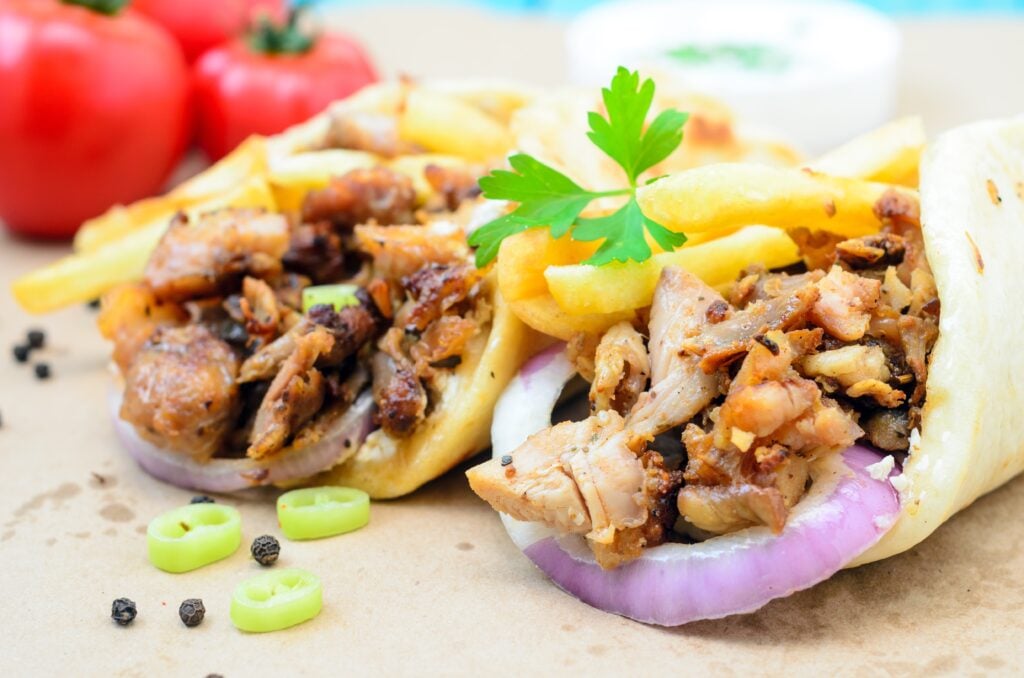 Hoba Kebab was founded after its two founders, Hope and Annie took a trip to Berlin and experienced their kebab houses that had queues stretching entire blocks every day at lunchtime. Once they returned home to the UK, they became obsessed with trying to recreate the experience, most specifically, the Berlin bab bread. The duo spent months working with a bakery to perfect their recipe and teamed up with local free-range butchers to offer customers the highest quality meats.
Hoba started out serving their kebabs at markets and events before taking up residence at Kongs of King Street. They offer traditional chicken kebabs as well as spicy beef kofte and a number of vegan kebabs using cauliflower, jackfruit and seitan. Each of their kebabs comes with tahini, pickled cabbage, cucumber, pickled onions, and their Berlin-inspired bread. Hoba also serves dirty and loaded fries and boxes if you aren't in the mood for a kebab.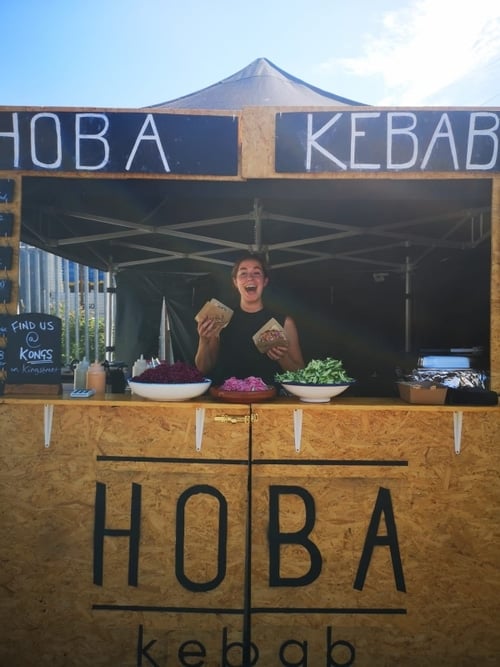 What to try: There aren't many restaurants offering vegan kebabs, and especially not as many different varieties as Hoba does, in Bristol, so make sure to take advantage of their unique offerings. Their signature chargrilled cauliflower kebab features roasted cauliflower, middle eastern spices, sweet potato hummus, crushed peanuts, tahini, pickled cabbage, cucumber, and pickled onions loaded into one of Hoba's famous flatbreads.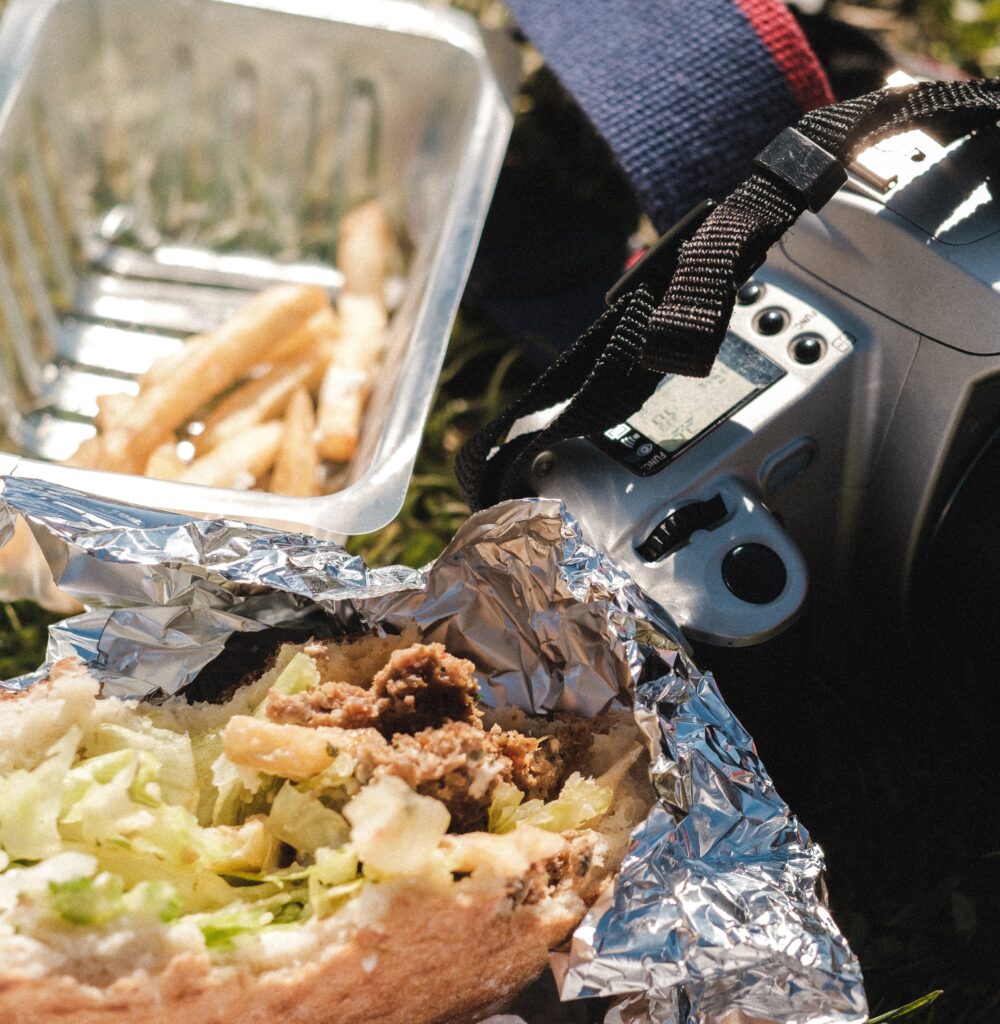 Right in Bristol's Old Market, Best Kebab & Pizza offers some of the city's best kebabs, just as its name implies. Its convenient central location makes it's the perfect place to stop after a long night out or on your way out. The restaurant is open daily from 3 pm with delivery available until 2 am. Best Kebab is open until 5 am on Fridays and Saturdays and 3 am every other day.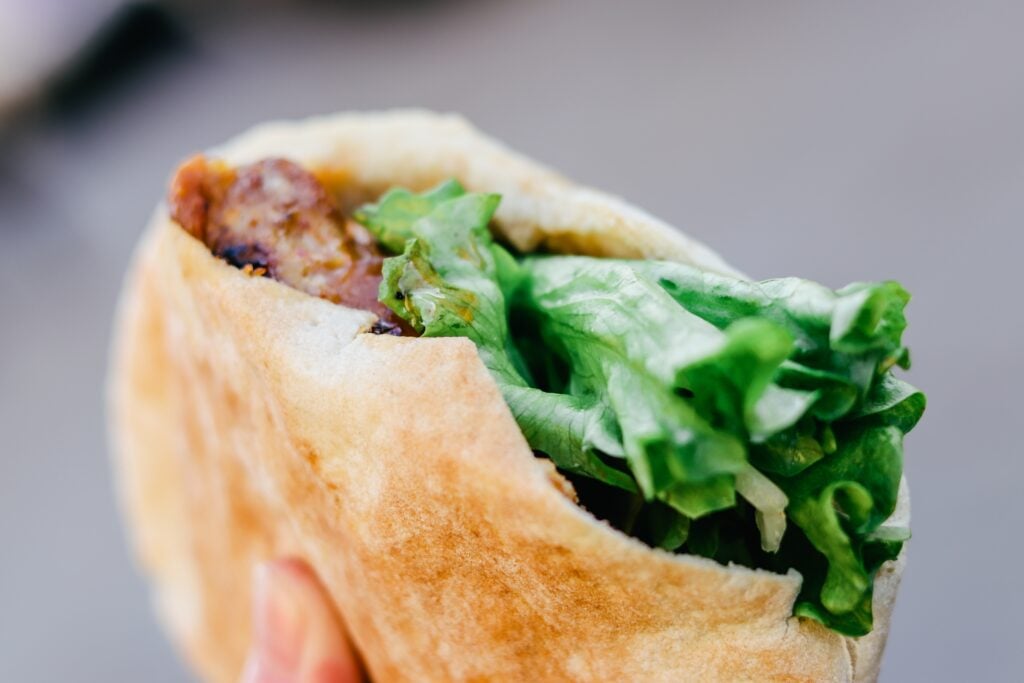 What to try: Best Kebab & Pizza offers two specials that give customers the opportunity to try a combination of almost all of their kebab meats. This is a great way to find your favourite meat and get to taste a larger portion of their menu in one go. The first special is the Bristol Special which includes one shish kebab skewer, one kofte kebab and one chicken shish and doner kebab served with fresh salad in a pitta bread with your choice of sauce. The second is the Best Kebab Special which is one shish kebab skewer, one kofte kebab, one chicken shish, doner kebab and chicken doner skewer served with fresh salad in a pitta bread with your choice of sauce.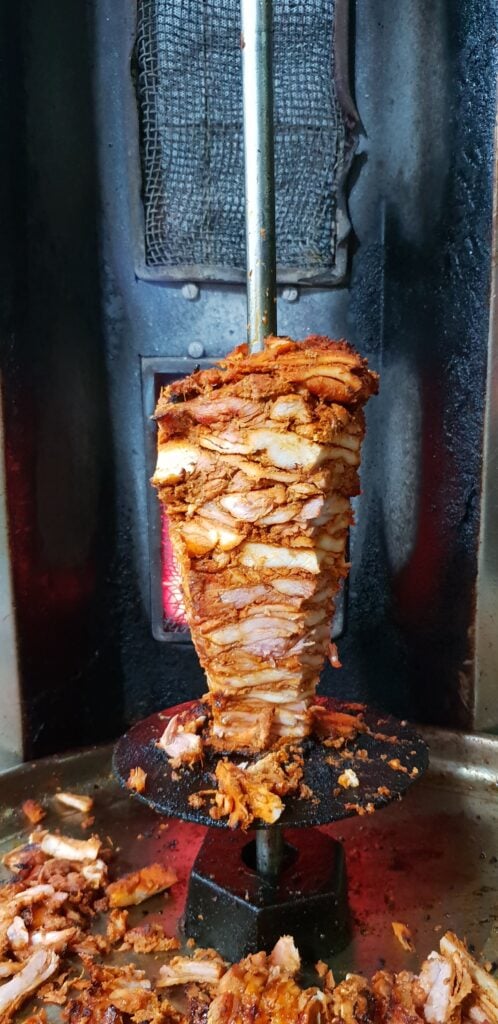 At the top of Park Street, Cedars Express is incredibly popular among Bristol University students looking for a convenient and delicious bite to eat. The restaurant is open every day from 9 am, except Sundays when they open at 10, until late. On Thursdays, Fridays and Saturdays, they're open until 3:30 am, making it the perfect spot for students or anyone else out on the town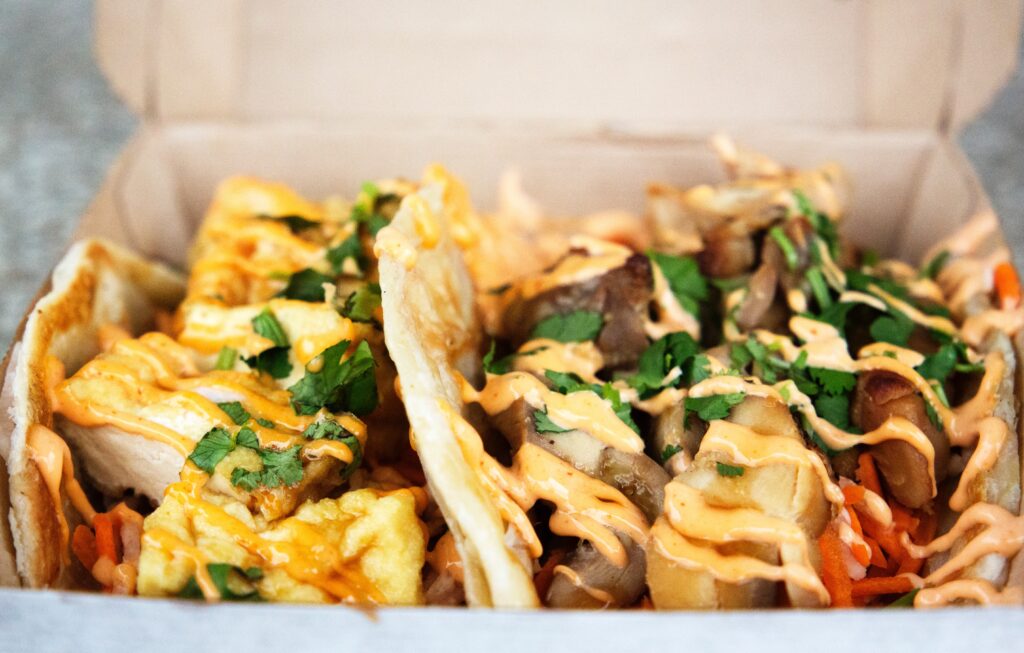 The menu is packed with traditional and authentic Lebanese dishes, all made fresh in-house every day. Almost half of the menu is vegetarian, so there is something for everyone at Cedars Express. They offer a variety of kebabs ranging in price from £3.50 to £5, making them a great option for anyone on a budget or just not looking to spend a lot on a meal. Cedars offers spit-roasted lamb and chicken shawarma, as well as chargrilled lamb skewers, falafel, and spicy sausages. 
What to try: Read any of Cedars' many five-star reviews, and chances are it'll mention the shawarma. You can get both lamb and chicken shawarma served on a wrap with salad and garlic sauce.  
Taka Taka offers quick and delicious Greek and Mediterranean food at three convenient Bristol locations, Broad Quay, Bridewell, and Queens Row, as well as at their fourth location in Bath. All of their locations feature the same delicious menu, which is full of decadent dishes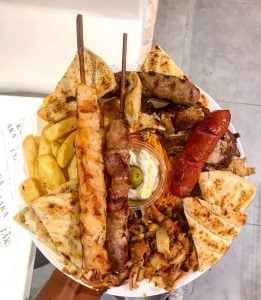 Taka Taka has a number of wraps served on a pitta bread with different meats such as chicken, pork, or lamb or with a vegetarian option like halloumi or falafel. Each wrap can be made small or large and comes with your choice of sauce. Taka Taka also has boxes that include grilled meat or vegetarian option, fries, tzatziki, salad, and pitta bread. If you visit one of the Taka Taka locations in person, you can also take advantage of the Greek deli products for sale, such as various cheeses and meats. 
What to try: Taka Taka is home to a number of meal deals which makes it a great place for an affordable meal for one or to come with friends or family. Their most popular is the Meal Deal for Two, which includes two wraps, a side of halloumi fries, and two drinks. If you're dining alone, they offer two lunch deals, one which includes a wrap and a drink and the other which includes a wrap, drink, and side of fries.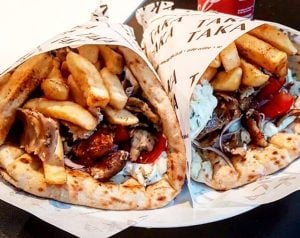 At the top end of Clifton Triangle, you can find one of the most iconic Bristol food trucks, Jason Donervan. The van has been serving kebabs to hungry university students and passers-by since 1998. Since then, Jason's has become an institution for new university students who don't know their way around the city and people in need. The staff does what they can to feed homeless individuals who come their way as well as return any phones, wallets, and other belongings lost near the van. Jason Donervan offers doner, chicken, and mixed kebabs in addition to wraps, burgers and chips, all of which come with your choice of sauce.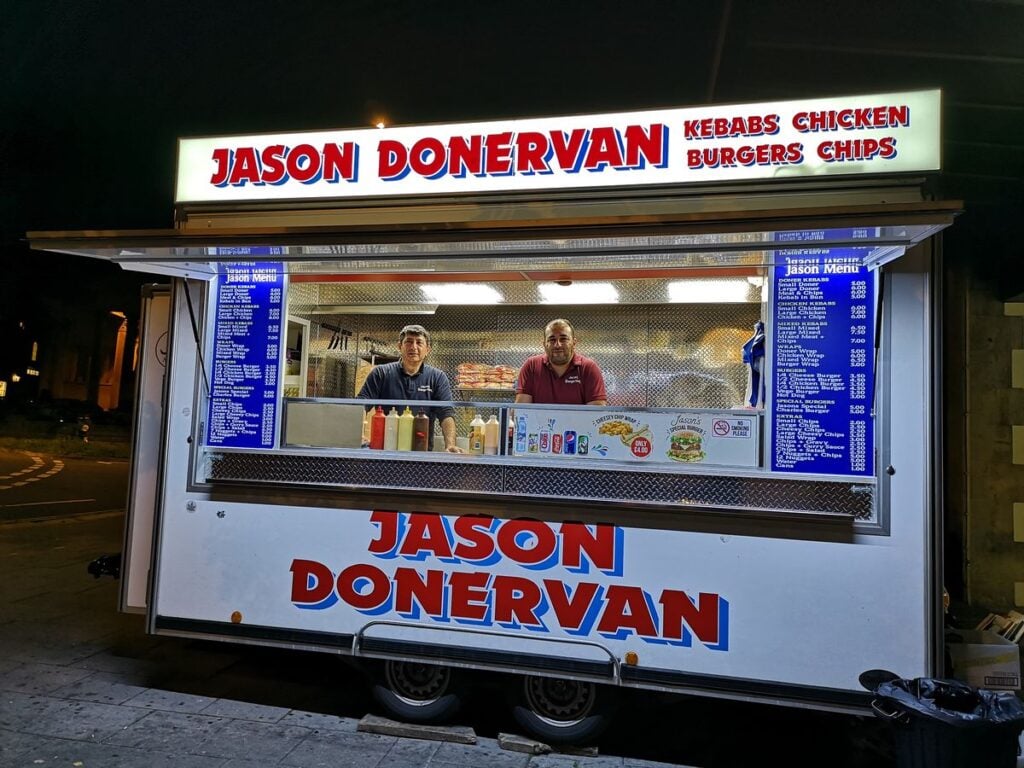 What to try: You can't go to a place with doner in the name without trying a doner kebab. Jason's has both small and large doner kebabs as well as doner available with chips or in a bun or wrap. You can't go wrong with any of these dishes and can easily make it a full meal by adding a side of Jason's famous chips and a drink. 
There's definitely no shortage of great kebabs in Bristol, and no matter where you end up, you'll leave happy. Before visiting any of these restaurants, remember that with the current COVID-19 restrictions, these businesses may be operating reduced hours for takeaway or delivery or be forced to close, so make sure you check to see if they're open before visiting or placing an order.