The Best Gin Bars in Bristol
Gin has become one of the nation's favourite drinks over the past couple of decades with plenty of gin distilleries appearing across the UK to satisfy consumer demand. As one of the nation's favourite drinks, gin has historically been, perhaps, a little too popular with the British government having to restrict the flow of the alcohol several times in the past three centuries. Introduced to the British public in the 18th century, gin doubled as both a home-grown product and economic boon as well as a political snub to the French and their brandy.
Nowadays, gin is seen as a chíc alternative to other spirits that acts as the base for oodles of fantastic cocktails, and we're not just talking about your basic G&T here. With tonnes of passionate distilleries and bars imbuing gin with exotic flavours, there's a gin concoction for everyone.
And Bristol is no exception. With a fabulous selection of local pubs and bars that specialise in the spirit, Bristol is one of the best places to go for a truly special gin cocktail, nurturing a growing scene around the craze.
If you're not sure where to be-gin, take a look at our list of the best gin bars in Bristol. The list is designed to please all tastes and features a variety of different settings each with its own ambiance and gin selection.
Cheers!
Gin: £8 – £11 (£25 deposit)
Not one to toot its own horn, Be At One Bristol describes itself as the very BEST cocktail bar in Bristol. And with over 100 cocktails on offer including some spectacular gin offerings, who are we to disagree!
Be At One serves a wide array of cocktails but its "Be Gin-spired" menu is something else. With more than 17 different gin-focussed mixes, there's bound to be a tasty drink that tempts you. For those who love their cocktails fruity, there's the award-winning Pantera Rosa, a blend of Malfy Gin Rosa, Cointreau, blood orange, lemon, and grapefruit soda. Or, for the bitter and spicey amongst us, there's the Shaky Pete, which is Meantime pale ale mixed with Tanqueray gin, ginger, and some lemon to freshen it all up.
This fun and live chain bar can be found on Queens Road near the Bristol Museum and Art Gallery, perfect for a spot of gin after all that education. There's a £25 deposit for group bookings and the bar runs a 2-for-1 offer every day during its happy hours.
Take one look behind the bar of The Pump House Bristol and you'll know you've hit the gin-jackpot. Lining the shelves are over 600 varieties of gin, carefully selected and chosen to appease even the fussiest juniper-connoisseur. This cozy, riverside pub occupies the – you guessed it – an old pump house, sitting near Merchants Road bridge and offers gastro food and specialty alcoholic drinks.
While you may have trouble sampling every gin on offer, there are more than a couple of drinks here worth sampling. The Pump House's own G&Ts hit the spot using 50ml of fever-tree tonic with well-respected distillations like Shipshape and Doctor Beaky's. With blends of rhubarb, fennel, rosemary, honey, and olive on offer, too, there are some unique flavours to try even for gin veterans.
And if you really can't decide which of the hundreds of gins to choose from, the helpful and friendly bar staff can help you narrow down your selection.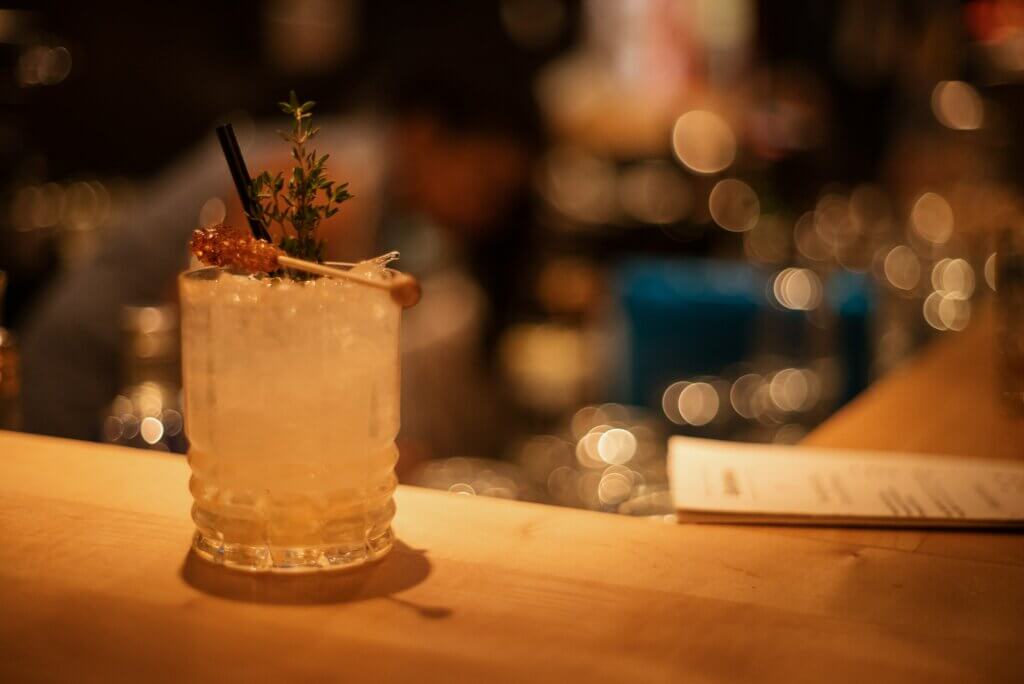 A bar that seeks to push you out of your alcoholic comfort zone, Flipside Cocktail Club is out to serve the tastiest cocktails and grub at reasonable prices. Located on the busy Whiteladies Road, Flipside can be visited easily from the Clifton Down train station.
With DJs, heated outdoor seating, and charismatic staff, the whole experience is geared around having fun.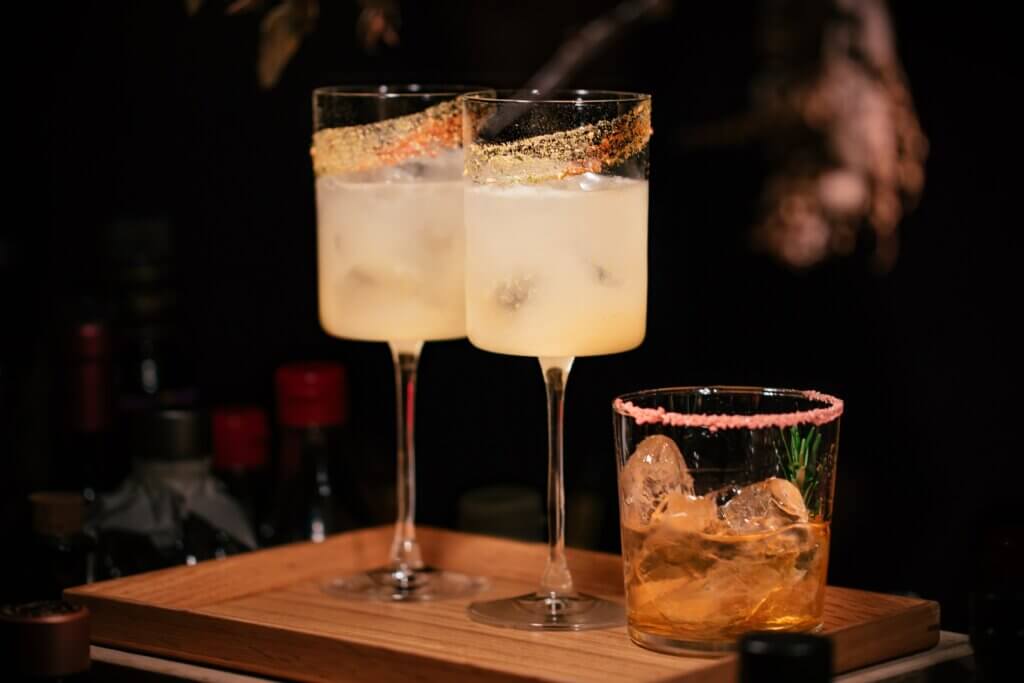 For the gin-seeker, there's plenty of offer with trained bartenders able to accommodate if necessary. Off the menu, there are options such as the smooth Southwestside, a mixture of Plymouth gin and Bloom Strawberry gin liqueur, honey, mint, and a splash of lemon.  For something with a little more bite, there's The M1, which incorporates rhubarb liqueur into beefeater gin, lemon, and some elderflower tonic to create a more punchy cocktail.
With regular theme nights, specials, and offers on food and drink, it's worth checking Flipside's social media channels and booking ahead if visiting as a group.
The Florist, Bristol, is one of four locations for this exclusive cocktail bar and dining brand, with the other branches dotted around England. Suitably capped by greenery, The Florist can be found on Park Street down the hill from the Museum and Art Gallery. The interior is chic, charming, and suitably floral, incorporating Mediterranean themes into the menu and decor.
Gin-wise, The Florist means business. In keeping with its name, The Florist's drinks menu has a Floral section, with gin offerings like Rhubarb in Bloom, which sees Portobello Road Gin, mixed with rhubarb liqueur, violet cordial, and ginger ale. There's also Watermelon Dreams, a delicious complex of watermelon syrup and Beefeater gin, topped up with St. Germain Elderflower liqueur and El Bandarra Vermouth.
And, of course, there are classic G&Ts for those less adventurous or who like their gin naked. These gins are "discovered with the same passion and love that's gone into creating them." These artisanal gins are served tall with tonic water and showcase the natural flavour of the alcohol.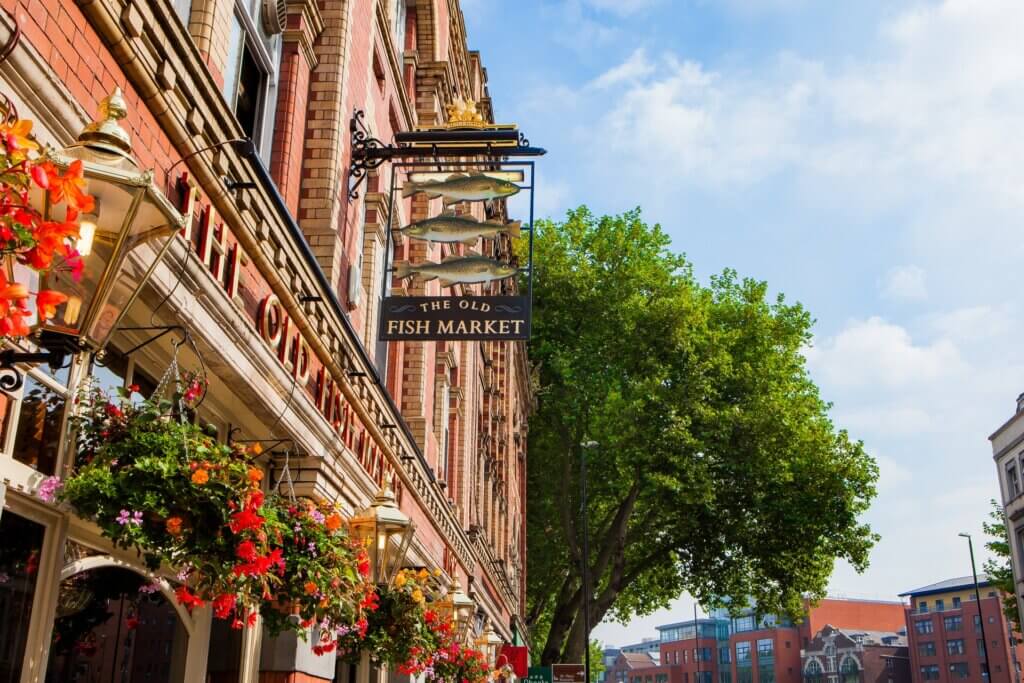 Those looking for the catch of the day may be disappointed, as The Old Fish Market is now a beautiful oak-lined pub serving real ales and outstanding food. Dominating Baldwin Street, near Castle Park, The Old Fish Market is a hard one to miss and is open until late, making it perfect for lunch, dinner, or late-night aperitivo.
As well as its wide range of whiskies, the Old Fish Market proudly houses a large selection of gins. With over twenty gins in their collection, The Old Fish Market is able to cater to gin dilettantes and connoisseurs alike. As well as old favourites such as Bombay Sapphire, Hendricks, and Plymouth Navy gin, there are some lesser-known brands on offer that can broaden your alcoholic horizons.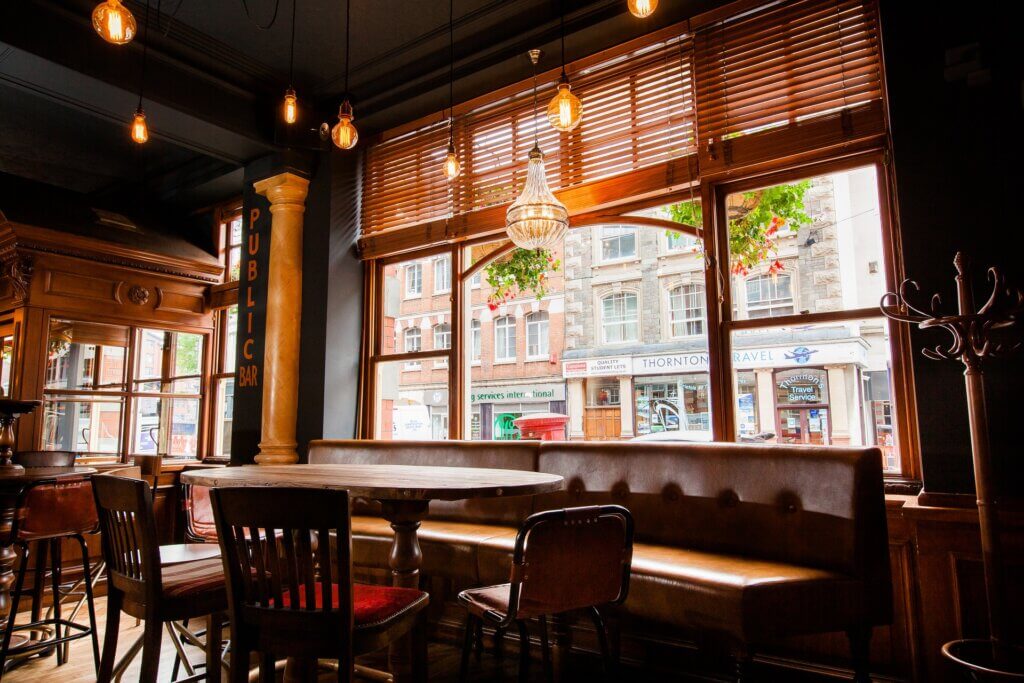 There's no need to book ahead unlike some of the more intimate cocktail bars, with an abundance of seating in this large converted market. The menus are suitably unpretentious and even have some home-produced gin-fusions on offer. New flavours such as roasted pineapple, fruit berry blends, and strawberry and basil may be tempting enough to convert even the most ardent gin-hater, with the bright and colourful fusions out on display.
Taking inspiration from the prohibition-era bars of New York City, Hyde & Co is a cocktail bar you wouldn't even know was there. Occupying an unassuming building with an unmarked door on Upper Byron Place, the bar successfully recreates the atmosphere and excitement of visiting a speakeasy.
The bar's unique atmosphere and creative cocktails has been a mainstay in Bristol since 2010 and is the brainchild of three friends, Nathan, Jason, and Kevin. Originally relying solely on word of mouth, Hyde & Co is now a multi-award winning bar that provides a genuinely unique drinking experience.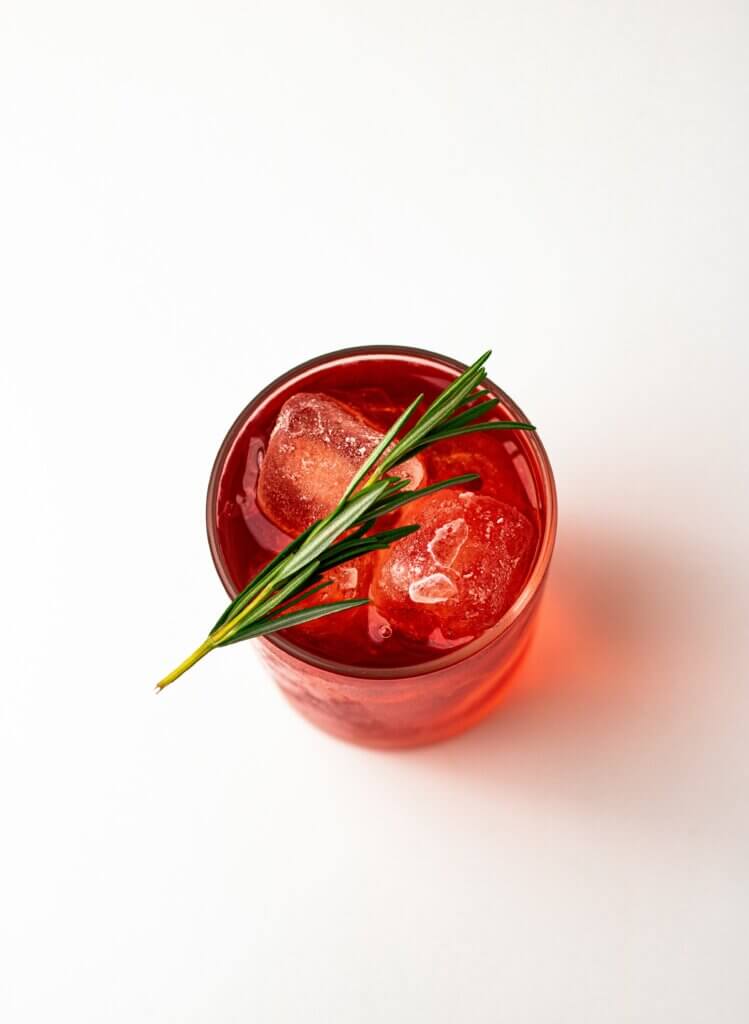 The bar's gin menu is equally weird and wonderful, without sacrificing on the delicious. The cocktail menu is, to say the least, extensive, and gin serves as the star for more than a few of these concoctions. Endless Waters, for example, is a light and delicate cocktail blending Hendricks gin with Ahus Akvavit whiskey, Moet, cucumber, and green coffee. Cast your eye over the menu and you'll find your choice of cocktail is accompanied by a theme-setting poem, too! Perfect ice-breaker and conversation piece.
While walk-ins are accepted, Hyde & Co recommend booking to avoid disappointment.
While this list provides you with some of the best gin bars in Bristol, there's still plenty more juniper berry-inspired drinking to discover for yourself. With most of the bars, pubs, and booze houses staying open until late, it would be rude not to!