Whether you're studying at the historic University of Bristol or its modern counterpart, the University of West England, student life in Bristol is notoriously good fun. While studying here will provide you with a  world-class education, uni-life is, of course, more than just hitting the books, with student years forming the backdrop for lifelong friendships, epic nights out, and special memories.
Buzzing with activity, each of the city's different districts offers a unique atmosphere and vibe. Students here will find there is something in Bristol for everyone. Student life here is as vibrant as you would expect. With the undergraduate contingent contributing significantly to Bristol's economy, you are made to feel more than welcome here, translating into a city that feels perfectly suited for student life.
For the culture vulture, there's plenty of enriching art, history, drama, and creativity to keep them busy, including taking a tour of Bristol's stunning street art. Food-lovers are spoilt for choice too, having at their fingertips some of the country's best fast-food, gourmet eateries, and hidden gems, with a thriving vegan scene. And, for the revelers and night owls amongst us, Bristol's nightlife is legendary with a plethora of clubs, pubs, and bars on tap to fuel late-night fun and adventures. If you're more of a rambler than a raver, however, Bristol still has plenty to offer with some great sports and outdoor activities.
While exploring the city yourself will always be the best way to soak it in, Bristol has a few activities that are perfect for students and should definitely be added to your bucket list.
Here then are some of the best things to do in your free time when studying in Bristol.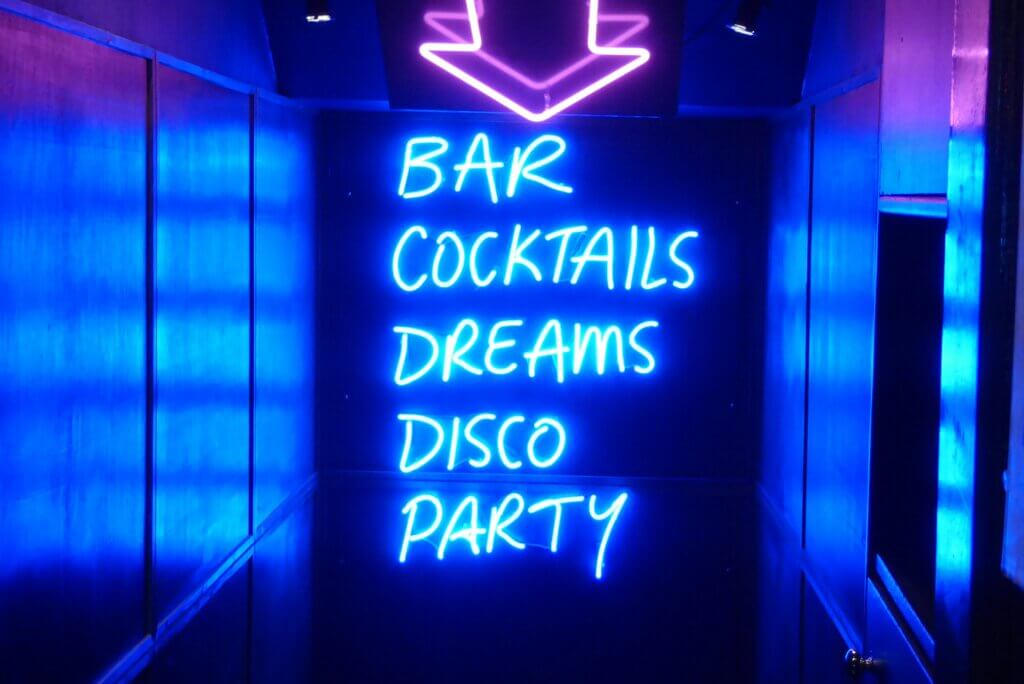 Where?
Thekla nightclub, Scarlet Lantern cocktail bar, Motion
If all that studying and hard work have got you in the mood for fun then you'll want to hit up one of Bristol's nightclubs and bars. While the city has an enormous (and we mean enormous!) choice of places to get a drink, there are a few that really stand out and have come to be the stuff of student legend here in Bristol.
First up is Thekla, a converted cargo ship that you'll find moored in the East Mud dock near Wapping Wharf. The large two-storied barge can be spotted lit up from quite a distance so you won't miss it. Thekla hosts regular live music gigs, including plenty of local bands as well as themed nights giving you the opportunity to rock out as well as indulge in some fancy dress fun.
If you'd rather sit back and relax with your drink while having a chat, you might want to check out the Scarlet Lantern cocktail bar, located on Unity Street. Formerly known as the Red-light cocktail bar, the Scarlet Lantern now features a speakeasy theme with a friendly atmosphere. With a massive cocktail menu, this is the perfect place for a quiet drink. You'll have to find the secret doorbell first, however!
And for those that want an epic night out, you'll want to visit Motion, a huge nightclub space in a converted skate park. With a big stage, big lights, and even bigger DJs and performers, Motion's anthemic sound system really delivers a great night out.
What?
Escape rooms and football zorbing
Whether you're an escape room veteran or a complete newbie, you'll want to test your skills while studying in Bristol with plenty of venues dotted around the city.
One of the most well established is Locked In A Room Bristol, which you can find on the suitably named Explore Lane, not far from Bristol Cathedral. Offering more than your standard escape room experience, Locked In A Room really pulls out all the stops with fantastic themes, believable decor, and truly creative puzzles.
After you and your friends have successfully escaped, you might want to head down to Goals in Brislington where you can compete in some zorb football. Known as Bristol Bubble Ball, this is football but not as you know it as your bounce, bop, and bump your way to victory. This is definitely one that will keep the laughs flowing.
History, art, and culture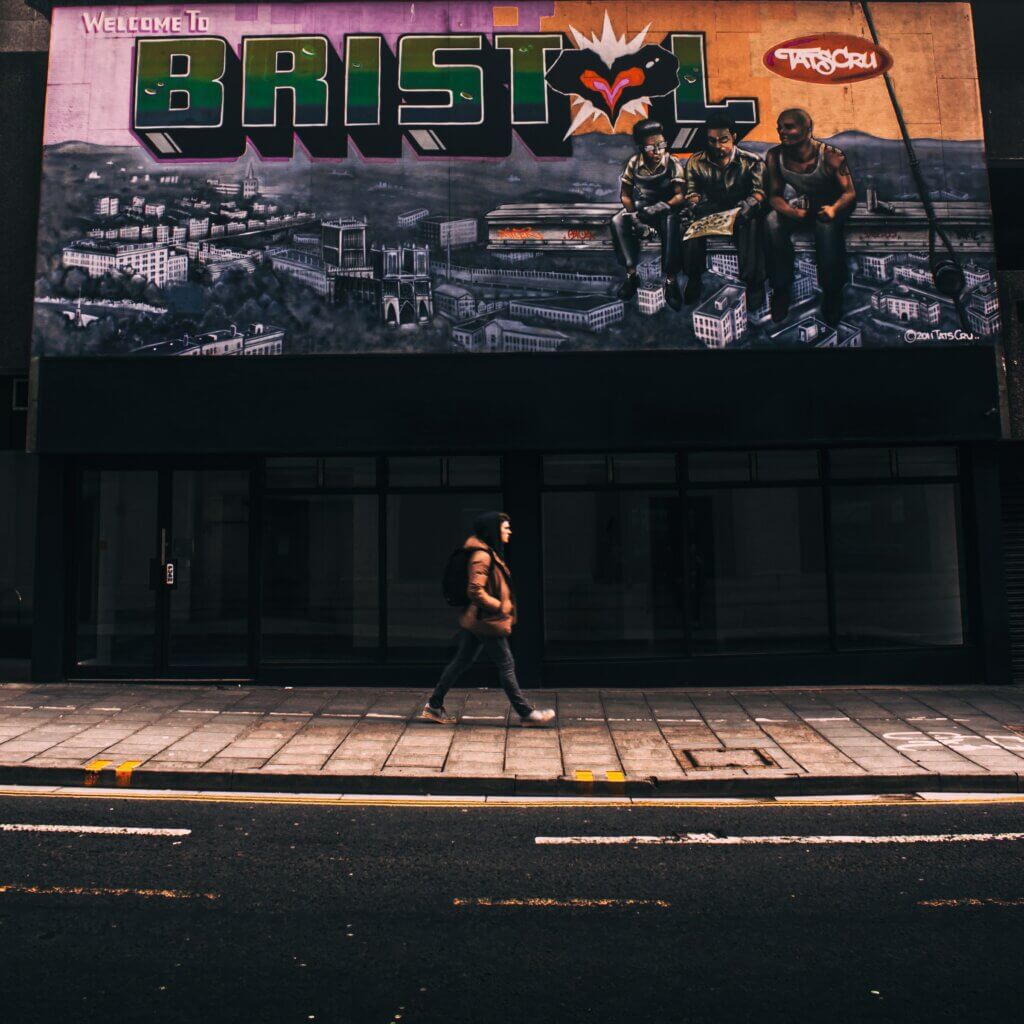 What?
Museums, street art, and historical sites
Bristol is brimming with history. Take a short walk from UWE's campus, for example, and you'll find one of Britain's most iconic and important ships, the SS Great Britain. The brainchild of Bristolian Isambard Kingdom Brunel, this was the world's very first great ocean liner and should be a must-visit for anyone studying in Bristol.
For more history, as well as geology, art, and natural history, you can head over to the Bristol Museum and Art Gallery. While located almost on the campus of the University of Bristol, this is one that a lot of students overlook in exploring the city, despite its proximity. The museum is home to some fascinating historical artifacts and a fantastic art collection, including some by local boy Banksy.
And if Banksy's your thing then you'll definitely want to take a walking tour of the city where you can take in some of Bristol's most interesting and beautiful pieces of street art. Companies like Where the Wall (http://www.wherethewall.com/tours/) can be booked to guide you through the city or you can simply wander at your leisure looking up the art as you pass it.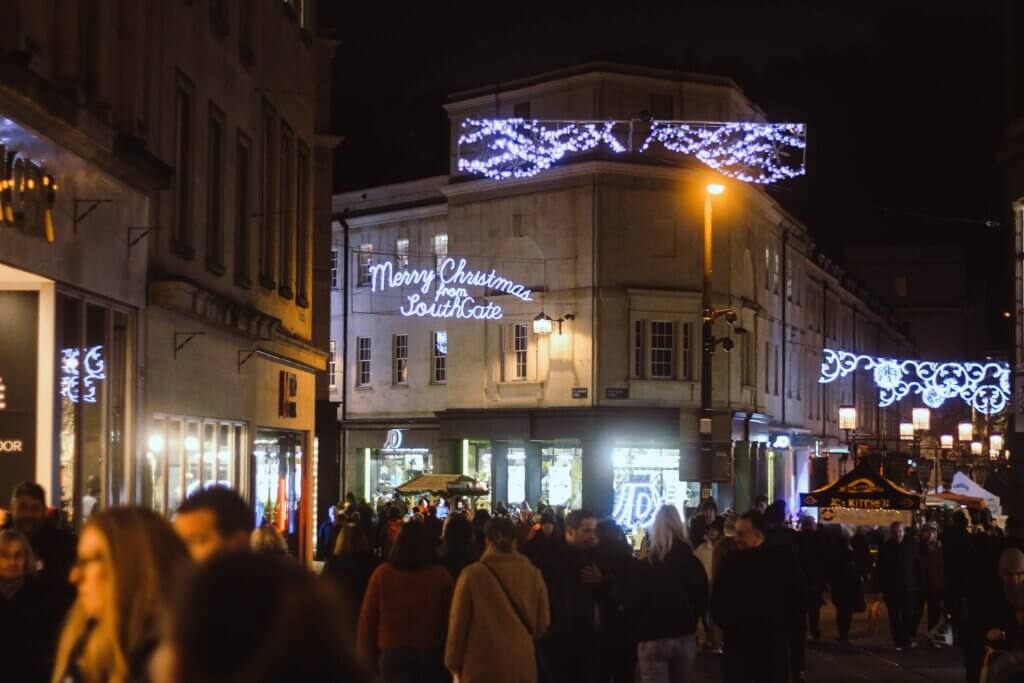 What?
Cabot circus, Tobacco Factory market, and vintage stores
For a lot of students, shopping comprises the perfect day out. For the shopper, the ultimate destination has to be Cabot Circus.  Right in the heart of Bristol, Cabot Circus has over 120 high-street favourites including H&M, Zara, Top Shop, House of Fraser, Apple, and plenty of food outlets should all that shopping give you an appetite. This covered shopping center is adjacent to Broadmead's shopping district too so you're really spoilt for choice.
If you're after something a little more bespoke, however, the Sunday market found at the Tobacco Factory in Bedminster is a goldmine. With a wide variety of independent stalls, caterers, and traders, you can find everything here from baked treats and hand-crafted gifts to ethical clothing and homemade pickles. While there are some regular stallholders here, new stalls regularly come and go so it's always worth a visit.
And for the lover of all things vintage, Bristol has a wide selection of retro clothing stores that each offer something unique. Notable mentions include Loot Vintage, specialising in fringe culture, and RePsycho, which draws people from all over the country to browse its selection of classic trinkets, clothing, and homeware.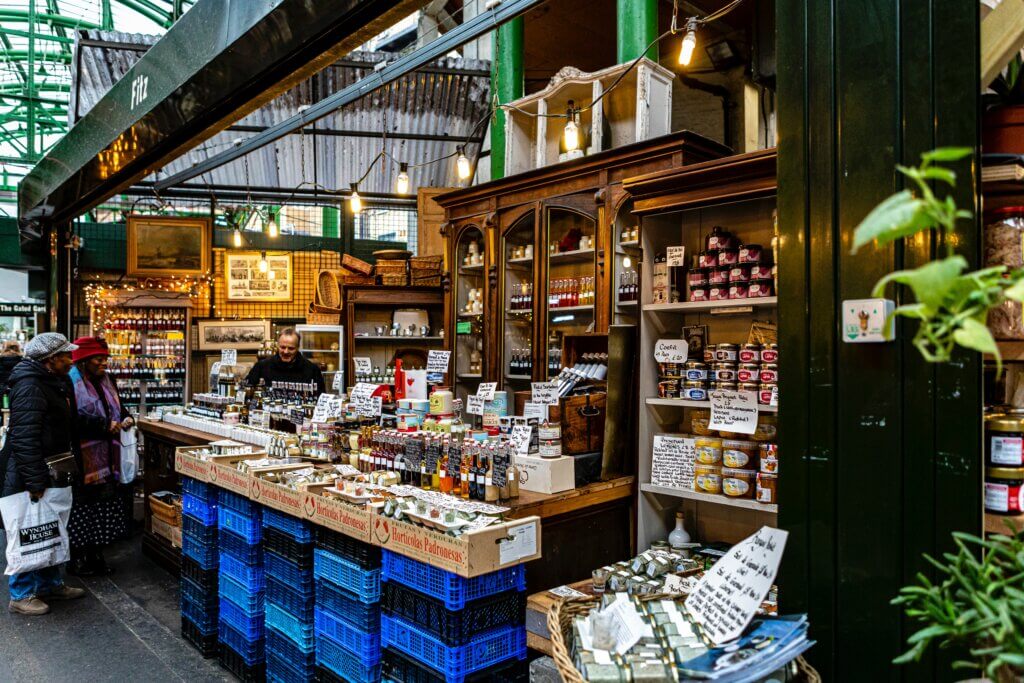 Where?
Cargo at Wapping Wharf, Pieminister, and St. Nick's market
Whether it's a study session snack, pre-session dinner, or a hangover brunch, students in Bristol will want to sample everything this city has to offer. With more restaurants and food outlets than you can shake a stick at, Bristol caters to every diet and taste.
One of the city's real gems is Cargo down at Wapping Wharf. This collection of shipping containers has been repurposed into unique independent restaurants, each with its own theme and style. Gambas, for example, is a kitchen bar serving up Spanish delicacies, including tapas. Cantinas is great for those who want something spicey, offering Mexican dishes. And if you love your bao buns, noodles and chopsticks, Woky Ko is an Asian fusion restaurant with a modern feel that offers fresh takes on classic flavours.
For something a bit more traditional, you can also head to pieminister, a popular chain restaurant that serves classic mashed potato and pie dishes. With cheap prices and plenty of different fillings, including some vegan options, this is somewhere that will help you fuel up before a big night.
And for those times when no one can agree on what to eat, there's always St. Nicholas Market at the Corn Exchange. This vibrant mix of small shops and street food will have something to satisfy everyone including Caribbean options, big sandwiches, juices, African cuisine, and a lot, lot more.
For the adventurous student, Bristol is full of sights and sounds. And if you've got a head for heights, you'll really enjoy Cabot Tower in Brandon Hill. This tower was built in 1897 to recognise the 400th anniversary of the Italian navigator, John Cabot's journey to what would come to be Canada. At the top of the tower, you'll find panoramic views of Brandon park and the surrounding areas, and offers a great photo opportunity on a clear day.
Where?
Cabot Tower, Clifton Observatory, and Giant's Cave
Go a little further afield to Clifton Observatory, near the suspension bridge and you'll be greeted with equally picturesque views. This icon of the Bristol landscape has had a long and varied history which can all be taken in via its small museum. Adventure lies ahead, however, as the Observatory offers visitors the chance to plumb the depths of a 200 feet tunnel that leads into an open cliff face, known as Giant's Cave. The cave sits 250 feet above the Avon Gorge and with a see-through grated platform, is not for the faint of heart. Providing the best views of the suspension bridge and the surrounding countryside, however, this is a great day out for adventurous students.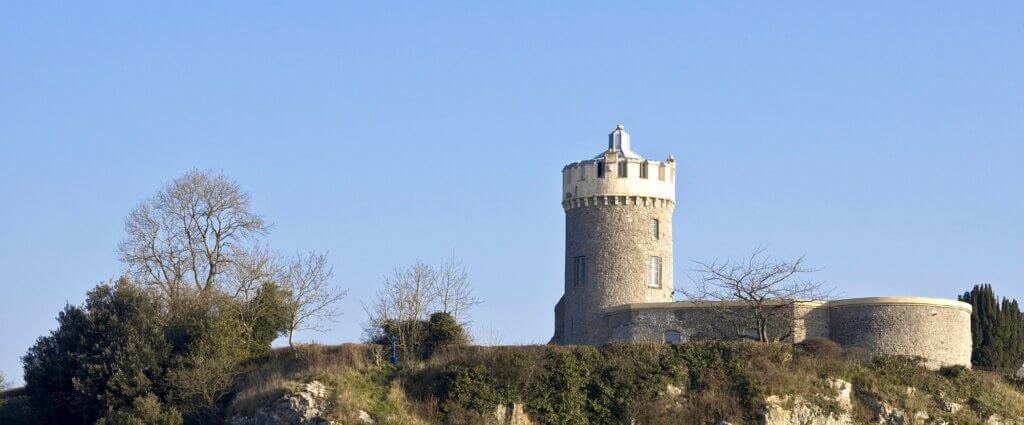 With so much on offer, Bristol it's no wonder Bristol is one of the most popular destinations for students. Offering fun, culture, and food, the city has it all.