The Best Thrifty shops in Bristol
For those of us who love the style, cut, and materials of retro fashion, Bristol's range of fantastic vintage thrift stores offer the perfect opportunity for a shopping spree.
As an increasing amount of people grow tired of fast fashion and the environmental impact that goes along with it, many are turning to second-hand clothing. While this can conjure up images of musty jumpers at charity shops, vintage thrift stores sell quality retro clothing, furniture, accessories, and electronics.
With a high population of environmentally-aware fashion-conscious individuals, Bristol is a prime location for vintage thrift stores, with Gloucester Road and Park Street particular hotbeds.
If you want to save money, do your bit for the planet, and look good at the same time, these are the best thrifty shops in Bristol, each selling unique clothing and other retro goodies.
The Vintage Thrift Store, Bristol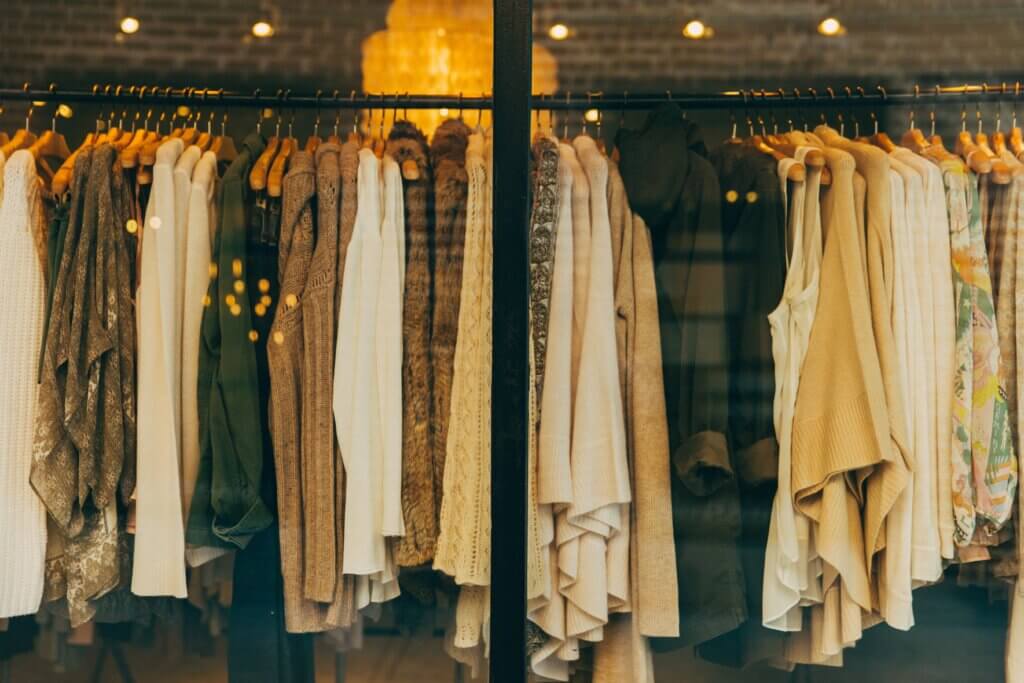 What?
Large vintage store, mainly 80s and 90s clothing
Taking us back to the fashion of the 80s and 90s, The Vintage Thrift Store is one of the most well-stocked retro clothing stores in Bristol. The clothing here ranges from your classic Adidas t-shirts from back in the school playground to expertly reworked vintage fashion that looks as good now as it did then.
Speaking to its large range of vintage stock, the Thrift Store occupies a double spot on the hill of Park Street down the road from the Museum and Art gallery. The store's bright yellow sign makes it difficult to miss and is considered by Bristol's fashion community as a highly dependable source of great vintage clothes. Inside, you'll find racks and racks of jeans, coats, t-shirts, dresses, accessories, and lots more. All this is presented neatly amidst the stylish and colourful old-school decor that makes visiting a genuine pleasure.
The stock is replenished regularly so you never really know what you're going to find in The Vintage Thrift Store. In fact, it's the store's massive selection of stock that keeps people coming back, with regulars touting it as one of the best vintage shops in Bristol.
The store uses a color-coding system so you can easily identify the price of any particular item of clothing. The prices here range from relatively low to medium, with good quality vintage coats, jeans, and dresses fetching the most.
Easy to get to and always well-stocked, The Vintage Thrift store is a Bristol favourite for a reason.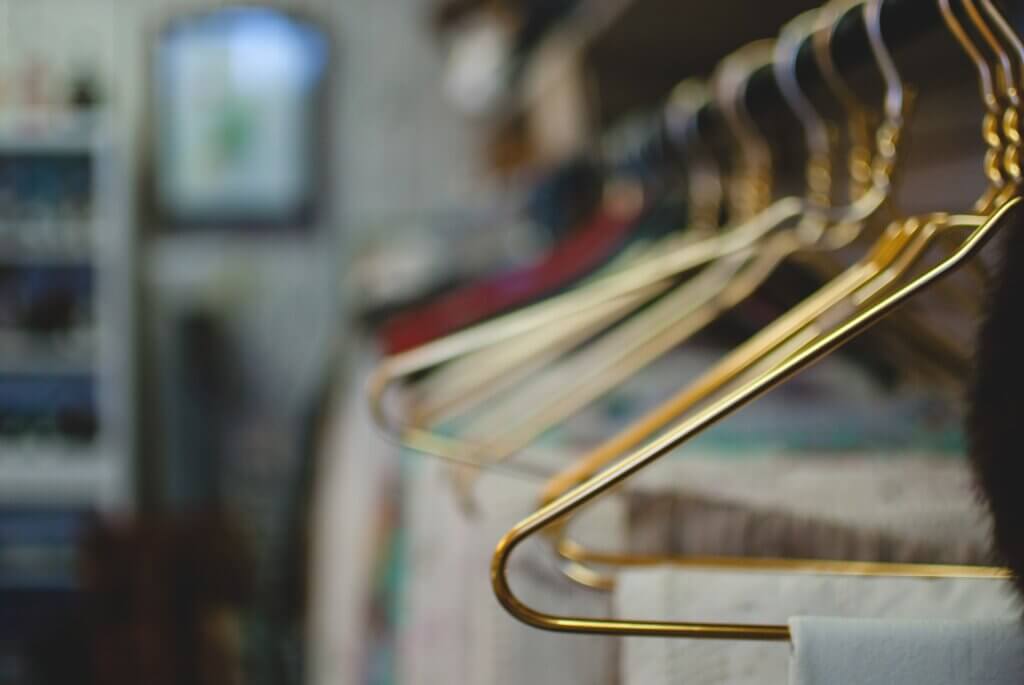 What?
Vintage clothing and homeware in Bishopston
A truly independent vintage clothing store, RePyscho is one of the most exciting thrift stores in Bristol. Stocking everything from vintage clothing and retro homeware, to classic electronics and toys, the store is a treasure trove for anyone looking to capture the vibe of a particular decade.
As an independent store, RePsycho is right at home amongst its peers on the iconic Gloucester Road. Standing out for its yellow storefront, the shop can be spotted a mile off and is open every day of the week so you can get your thrift on any time.
The store is spread across 3 floors and uses the stock itself as decor. Inside you will find a delightfully quirky store that is more of an Aladdin's cave than other vintage stores. You won't necessarily know what you're going to find when going in but you're guaranteed to spot something that catches your eye.
Unlike some of the other vintage stores around, RePsycho is also able to source some older stock with plenty of clothing from the 50s, 60s, and 70s as well as mid-century furniture and paraphernalia.
The staff here are also mad about vintage and know their stock well so feel free to ask them for any advice or pick their brains. The store also operates online so should you not be able to reach the store, or want to order ahead, this is also possible.
The store also has a great range of classic vinyl records, so while you're out looking for your next vintage outfit you can also pick up some tunes on your way.
Uncle Sam's American Vintage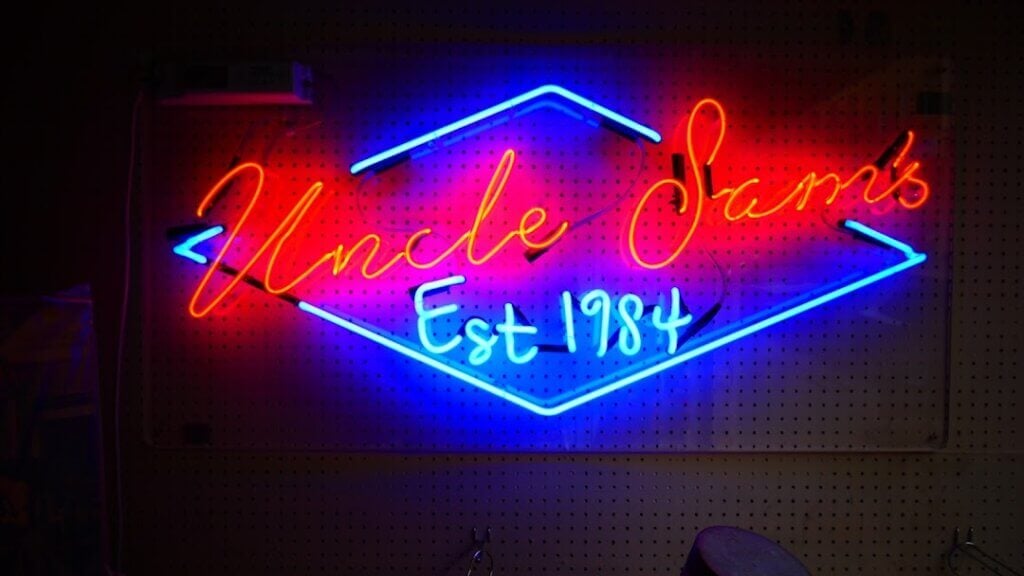 What?
Classic American goods at fair prices
Another vintage store on Park Street, Uncle Sam's American Clothing is the most long-standing vintage store in Bristol. Established in 1984, Uncle Sam's has been providing only the best genuine U.S. imported vintage clothes for nearly 40 years. On offer here are hand-picked pieces ranging from the 1940s to the 1990s.
If you're looking for a great vintage rock t-shirt, this should probably be your first port of call.
The storefront tells you everything you need to know, with a neon sign lighting up a range of retro American goods. And only the very best and most authentic articles will do here.  Within this small but very densely packed store, you can find all manner of U.S. attire. Amongst other things, this includes, denim jackets and jeans, bandanas, biker jackets, varsity jackets, western shirts, Hawaiian shirts, cowboy boots, and other classic footwear.
All of these are the real deal and guaranteed authentic, with no chance of being a reproduction. And this guarantee of authenticity has served Uncle Sam's well, with plenty of Bristol locals and visitors alike making a special trip to the store.
Considering the effort that goes into sourcing and importing the goods here, the prices are extremely fair.
If you're looking for something a little bit out of the ordinary, or you just love leather jackets, denim, and the classic American style, then you definitely need to pencil in a visit to Uncle Sam's.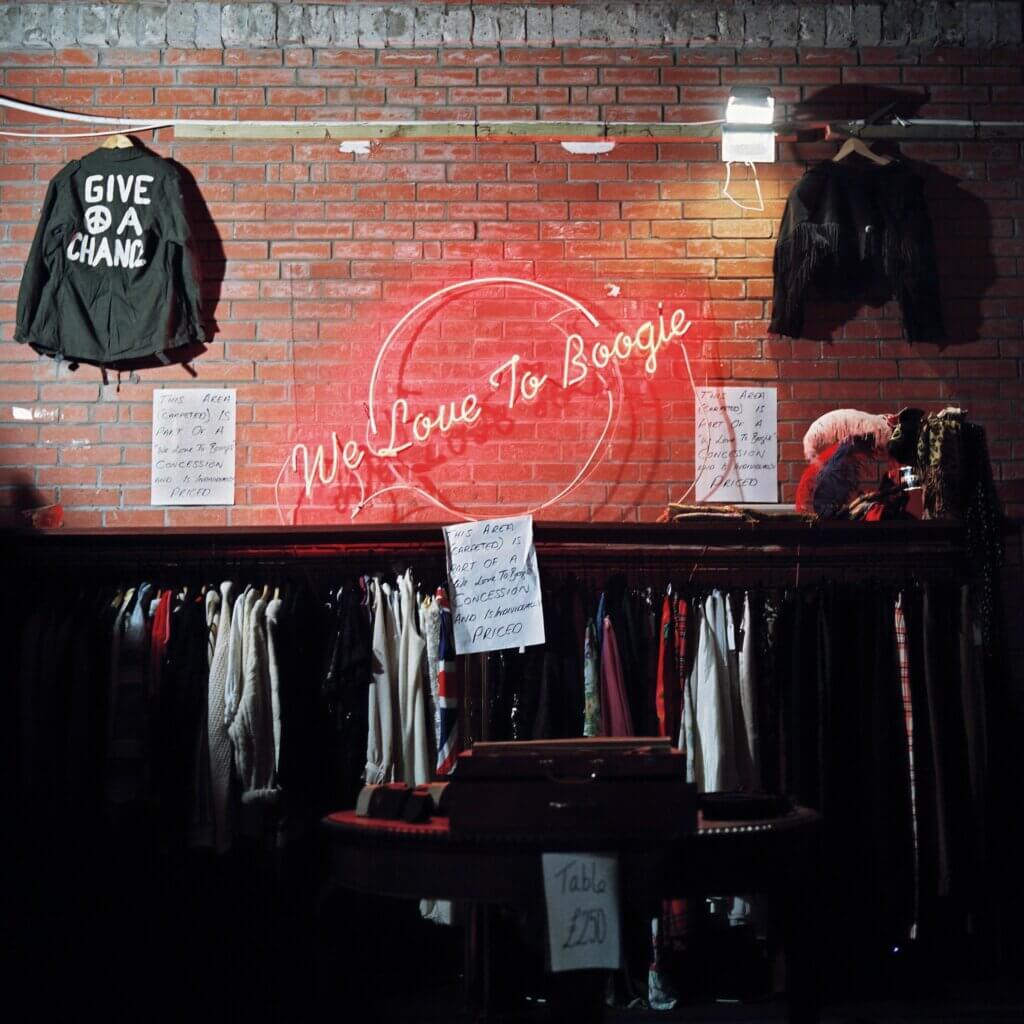 What?
Big branded clothing and bargains from days gone by
One of Bristol's newest vintage stores, Beyond Retro is located right in the heart of Broadmead's Shopping Quarter. The store has on offer more than 10,000 unique items of clothing from big brands and unheard-of gems. Already an innovator in the vintage space elsewhere, Beyond Retro is now leading the way in Bristol.
With a particular focus on the bright and colourful fashion of the 80s and 90s, Beyond Retro stocks must-haves like Levi's, Carhartt, Dr. Martens, and the ever-popular Adidas. Three stripes or nothing here. The store has no decade exclusivity, however, and you can regularly find goods going as far back as the 1940s if you dig deep or visit regularly enough.
The store itself keeps things relatively simple, with a white ceiling making visibility a lot better in this deep store. You're going to need a good amount of time to dig through each and every rack here. The store has an enormous amount of stock, neatly hung on both circular and horizontal rails. You can also find a great selection of vintage trainers and shoes. There's everything here from quality moccasin sandals to fluorescent running pumps, all of which are at least 10 years old and in very good condition.
With stock coming and going thick and fast, Beyond Retro is one of the most well-visited vintage stores in Bristol, and for good reason.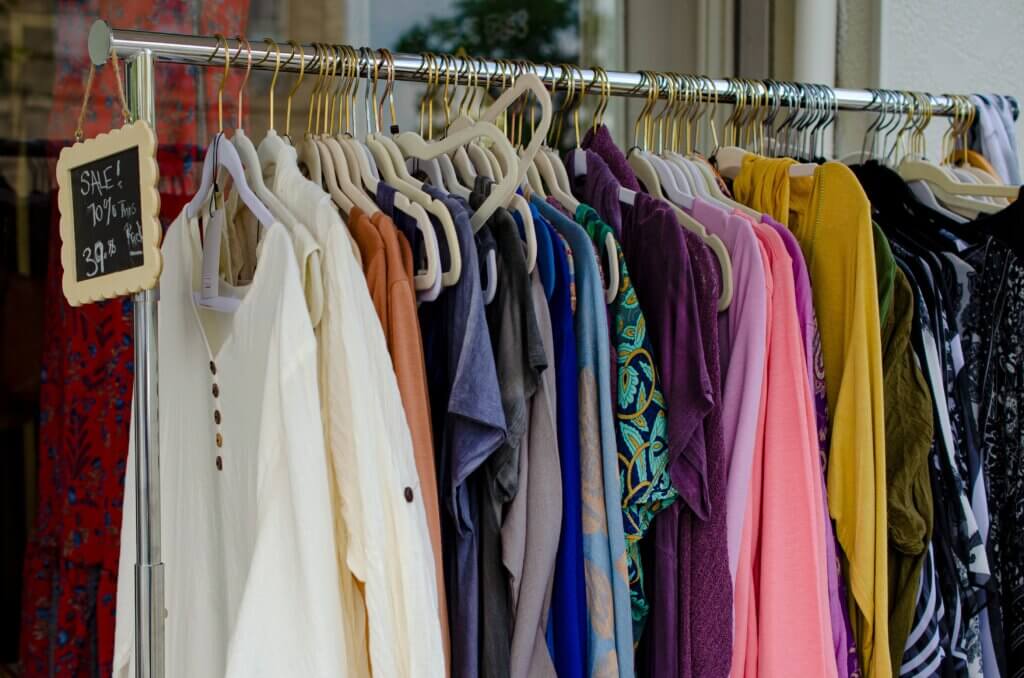 What?
Massive selection spread over 2 stores
With 2 fabulous stores right in the heart of Bristol, Loot has, perhaps, the biggest selection of vintage clothing anywhere in the city.
The first store is located in the Bear Pit on Haymarket Walk and is referred to as "Loot Kilo". This massive vintage warehouse opened in 2013 and offers shoppers the chance to buy in bulk. The store sells clothes by the kilo, with the current price at just £12. This sales model has proven extremely popular and has people coming back regularly to see what bargains can be snapped up. You can find a wide selection of vintage goodies here, including retro skirts, boots, shirts, and tops. Amongst the rails of Loot Kilo, you can even find some vintage rarities like Levi 501s. Sold by their weight, these finds are an absolute bargain.
Like some other vintage shops on this list, Bristol's other Loot store is located on Park Street and is referred to as "Loot Vintage." Smaller than Loot's Kilo store, their Park Street establishment highlights some of the chain's more iconic stock, with an emphasis on the jazzy fashion of the 80s and 90s.
In both stores, you can expect to find some fantastic finds you really won't find elsewhere. These include unique, one-of-a-kind varsity jackets, some pretty dazzling windbreaker coats, and also expertly repurposed clothing. These bespoke one-offs use original vintage articles and re-make them into current, fashionable styles.
The staff here are all dedicated vintage enthusiasts too so you'll be in good hands should you need any advice, tips, or just want to discuss all things retro!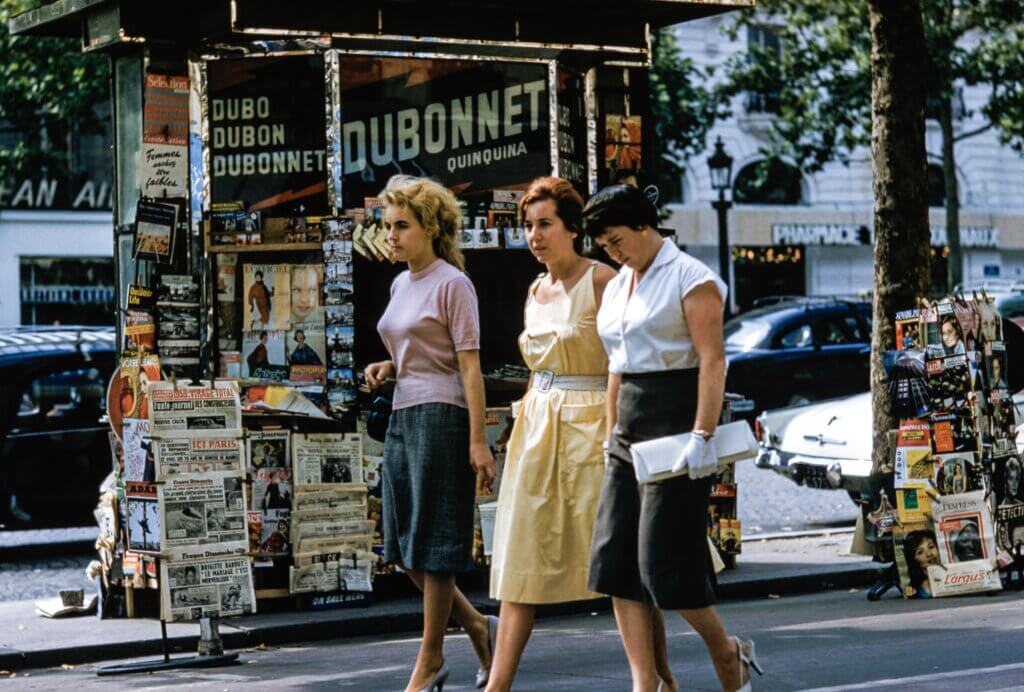 These five stores are amongst the best Bristol has to offer when it comes to thrifty shops. But it doesn't end there. With plenty more vintage outlets around the city, a day out thrifting may be on the cards.