Whether you're cooking up a Sunday roast, hosting a dinner party, or are planning and prepping your Christmas turkey, it never hurts to know where the best spots are from your local butchers. The meat is often the star of the dinner show, and it's always noticeable when you've spent that little extra time searching out the best place to find it. Enjoy our selection of Xmas dinner, Sunday roast worthy butchers throughout Bristol. 
Rare (formerly Bob Wherlock's Quality Butchers)
Rare doesn't have an active email address or website, but you can visit their Facebook page /RareMeatButchersofSouthville for more details or contact the store at 0117 966 3593. Opening hours are 8.00am – 1.00p, Monday and Wednesday, or 8.00am-5.00pm Tuesday, Thursday, and Friday. 
Swing on by at 250 North Street, BS3 IJD to try out some of these fantastic meats for yourself. 
Rare is often hailed as one of the best butchers in Bristol, even earning themselves the Best Retailer of the Year award in 2019, at the Bristol Business Awards. The traditional methods and locally sourced produce has customers lined up in the streets – sometimes literally – to experience the fantastic meat sold at Rare. 
Rare's reputation as one of Bristol's best butchers hasn't come out of nowhere. Whether your household chooses chicken or turkey, Rare is the place to pick up your Christmas dinner meat. They've been known to set up umbrellas in the streets to keep eager customers dry when queuing in the winter. So, if you're heading down at a peak time, be prepared to wait, but trust us when we tell you it'll be worth hanging around for. 
When Rare started up, it was known as Bob Wherlock's, ran by a fantastic man who had won awards, including the Local Food Hero. Now behind the door at 250 North Street, you'll find Chris Cierpik and whilst there may be new faces behind the scenes, the quality definitely hasn't slipped. 
Rare offers a wide range of meat, so you won't be short on choice, though they're particularly well known for their impressive choice in sausages. Offering twenty flavours, there is bound to be a sausage variety that takes your fancy. A personal favourite are their spicy sausages, particularly those with jalapeño, though with plenty of choice, there is bound to be something you love. 
For those amongst us who aren't quite so clued in about food and all the good combos, Chris is more than happy to offer advice on pairing meats, condiments, cheese, and the like to help you piece together the perfect meal. 
It's always good to shop consciously and Rare will help you do that. Their meat is all hung and butchered using traditional methods. All the meat is free range, locally sourced and then labelled to help you see just how close to home you're shopping. You needn't worry about food miles. 
Head on over to 409 Gloucester Road, Horfield, Bristol, BS7 8TS to see their impressive range, or order online at https://mjdaltonbutchers.com/ to get your meat delivered right to your door. Opening hours are 7.30am to 6.00pm from Monday to Saturday. 
If the local, classic, British feel to your dinners isn't cutting it for you, MJ Dalton's is definitely the place to check out. Most well known for their impressive range of exotic meats, you'll be able to taste flavours of the world right from Bristol. 
If you're looking to cook up a dinner that will keep guests talking, then the exotic range is worth checking out. Choose from meats such as ostrich, zebra, kangaroo, crocodile, camel, so many more, all imported from South Africa. MJ Dalton's is your best bet if you are looking for an unusual central piece to your dinner. Even if they don't happen to have a particular meat in stock, they may be able to track one down for you, or suggest a great, and equally strange, alternative.
If you are looking for meat that happens to be in season, then it will be served fresh, though frozen meats are available too, keeping your favourites available year-round. Flavourings in their produce, particularly the sausages, are subject to variation throughout the year as this family run business do use seasonal products for their flavourings. 
Whilst there is a little less of a local feel to MJ Dalton's, there are plenty of classic butchers' options on offer too, so don't fret, nobody's forcing you to trade out your beef for zebra. Some of the prices can be a little higher than other local butchers, but the quality is incredible. Plus, there are plenty of bulk buying discounts and student deals available, so you may be in for a pleasant surprise when you pull out your card. There are plenty of offers and weekly specials that can save you a little cash here and there, making home cooking that little bit more accessible without compromising on quality.
Students, you can wave goodbye to your fifth pot noodle supper this week, as for just £20 you can get yourself 2lb chicken breast, 2lb boneless pork chop, 2lb back bacon and 2lb of mince beef. Great for the busy student life as you can freeze and defrost as and when you need to.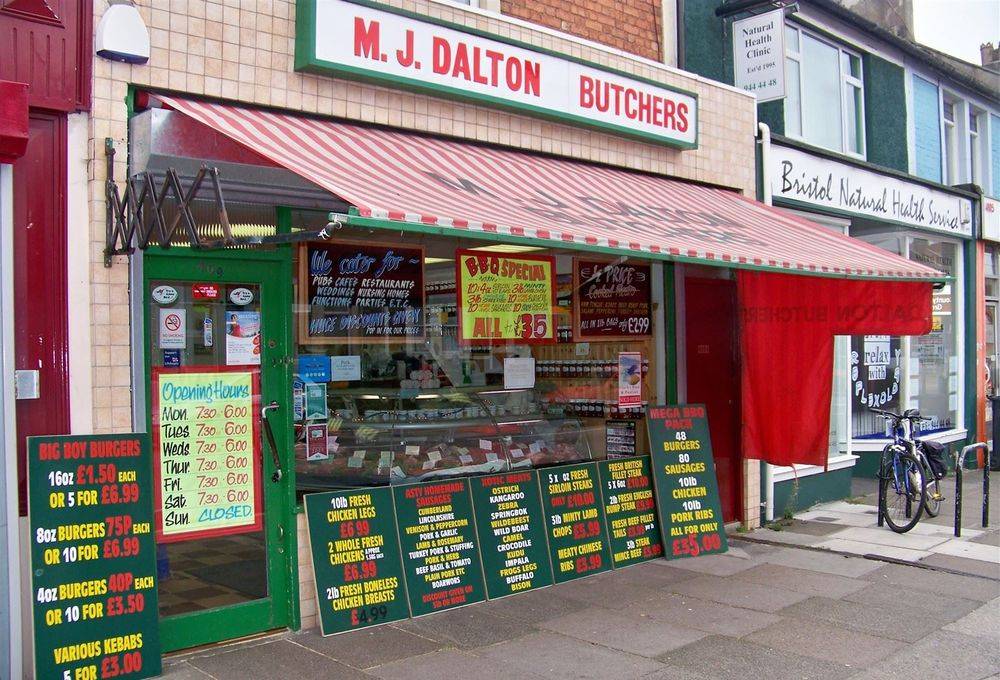 There are great bulk buy discounts available for those who aren't looking for the student prices and portions. Some of these deals can seem expensive off the bat, but the meat will stretch further than you expect so if you're going to freeze your meat or meal prep, it is seriously worth considering making the most of the bargain deals available at MJ Daltons. There are special weekly offers so be sure to check their website, https://mjdaltonbutchers.com/ for the latest deals.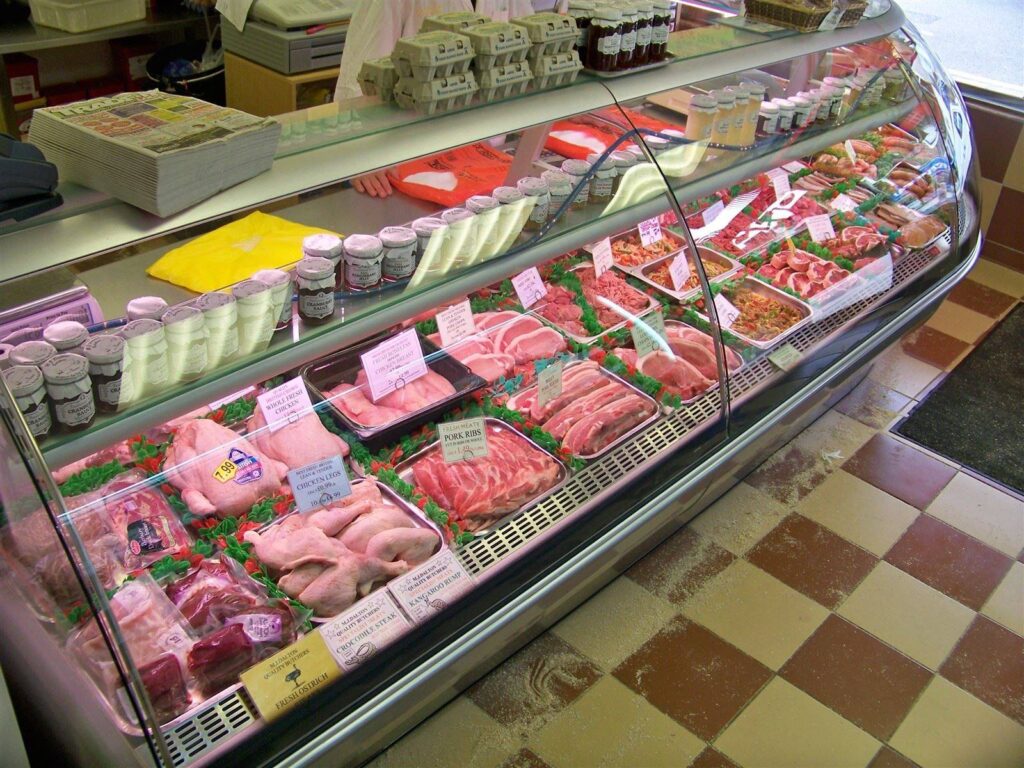 Clifton Village Butchers also allows for online ordering; feel free to call 0117 9737348 or email info@cliftonbutchers.co.uk to ask about ordering biltong, dry wors and boerewors by post. 
Read more about what's on offer at https://www.cliftonbutchers.co.uk/ or stop by at 12 the Mall, Clifton Village, Bristol, BS8 4DR.
The Clifton Village Butchers is the perfect way to round off your shopping in Clifton Village, knowing you're heading home with the fixings for a delicious dinner.
This butchers has a brilliant range of meats available; sourcing most their meat from local farmers, they serve meat that has been cut and trimmed to the highest standards. Their variety spans from the British staples, serving carious pork and beef products, to game, haggis, and a brilliant line of South African products. They have even received awards for their biltong and boerewors.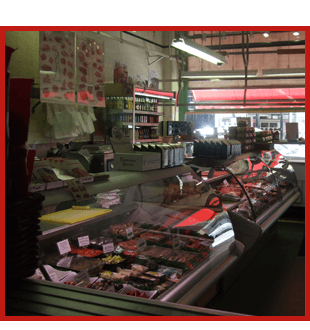 There is plenty on offer at the Clifton Village Butchers, though their most distinctive items available are certainly from their South African range. Most notably is the biltong, dry wors and boerewors, made with British beef by Clifton Village Butcher's South African butcher. Using traditional methods, you know you are tasting an authentically South African dish. If you're unsure, you can nab a free taster of these South African meats in store. The cultural dishes don't end there, however. The South African range includes ouma rusks, vetkoek, koeksisters, and plenty more options to bring the taste of South Africa to Bristol.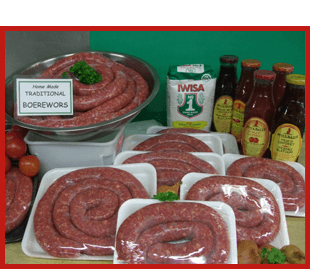 There are also a number of great options ready to go with the barbeque selections – the wide range of choices can cater to every guest and every taste, including gluten free products. We recommend trying out the citrus twist chicken kebabs for your next summer barbeque. They never disappoint. 
Pop in and shop at Ruby and White's at 48 Whiteladies Road, Clifton, Bristol, BS8 2NH or visit https://www.rubyandwhite.com/ for more information.
Ruby and White is more than just a butchers. Selling meats, charcuterie, plenty of cheeses and wines, but also carrying plenty of local veggies, eggs, and freshly baked bread; Ruby and White is the whole of the countryside displayed in the one store – it truly is Bristol on a shelf. You can be confident that you are getting fantastic service and fantastic food when you stop here, as Ruby and White were awarded the World Cheese Award for their Colston Bassett Stilton, and in 2013 received the Butcher's Shop of the Year Award.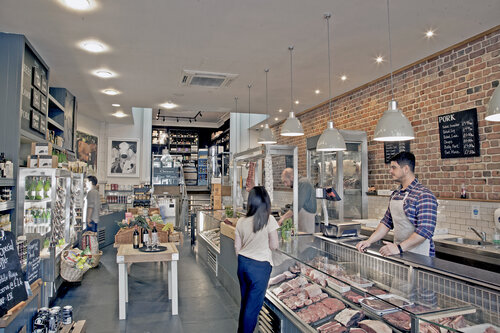 The shop owners, Adam and Dave, aimed to create a calm, relaxed atmosphere to the Ruby and White, being aware of how intimidating a butchers can look. Instead, the modern spin on their store creates a welcoming place, with friendly faces – definitely a spot you'll want to come back to. 
Even more exciting are the classes held at Ruby and White. You can get a true behind the scenes feeling as you learn yourself what goes into being a butcher. They offer classes filling you in on what to look for when shopping, how to break down primal cuts and more on Saturdays for £100, or sausage making classes, where you choose your own herbs, spices, and ingredients to make your very own sausages for just £60. Whilst these classes are a little pricey, you'll have a wail of a time and take the lessons along with you.
Hopefully one of these local Bristol butchers will make for the perfect regular shopping spot to pick up your weekly roast. Enjoy your finest cuts to bring the restaurant feel into your own home.