Bristol and wine have a long history. Home to the famous docks, the city has been importing plonk from around the world for centuries with Bristolians reaping the benefits ever since.
Despite being a luxury then as it is now, wine is something that people from all walks of life can enjoy. While supermarket reds and off-license whites are no longer guilty pleasures, there is definitely something special about sourcing a good bottle of Pinot Noir, Malbec, Zinfandel, or something entirely new to your recommended by an expert.
Fortunately, Bristol and its surrounding areas are home to some great wine merchants and outlets. Here then are the best wine shops around Bristol.
Check out our post about Wine Tasting Experiences In Bristol!
The Best Wine Store Near Bristol
Family-run wine store with a long history serving the area.
For those of us who know what type of wine we like but don't really know what it's called, Averys of Bristol is the perfect place. Now run by Mimi Avery, a fifth-generation wine merchant, the store is renowned for its wide variety of quality wines and friendly service.
Originally established way back in 1793 on Park Street in Bristol, the family-run business has been serving the Bristolian people, as well as the world at large, for over 225 years. Nowadays, Averys can be found on Culver street after relocating in 1996. The modern business originally created in the 1920s by Ronald Avery who imported his own choice selections of Burgundy, Bordeaux, and German wines. Since then, the family has been busy breaking records, forging great relationships with winemakers around the globe, and winning more than their fair share of awards along the way!
Despite being a world player when it comes to wine with a family name respected by the international wine community, the store has a friendly and accommodating atmosphere.
While the vaulted cellars of Averys do indeed contain some rare and exclusive wines in "the cage", there is still something here for everyone. Last count, the store has over 1000 different wines on offer, ranging from the affordable end of the spectrum.
The cellars also serve as a fantastic venue for parties and are used by Averys for cheese and wine evenings as well as tastings.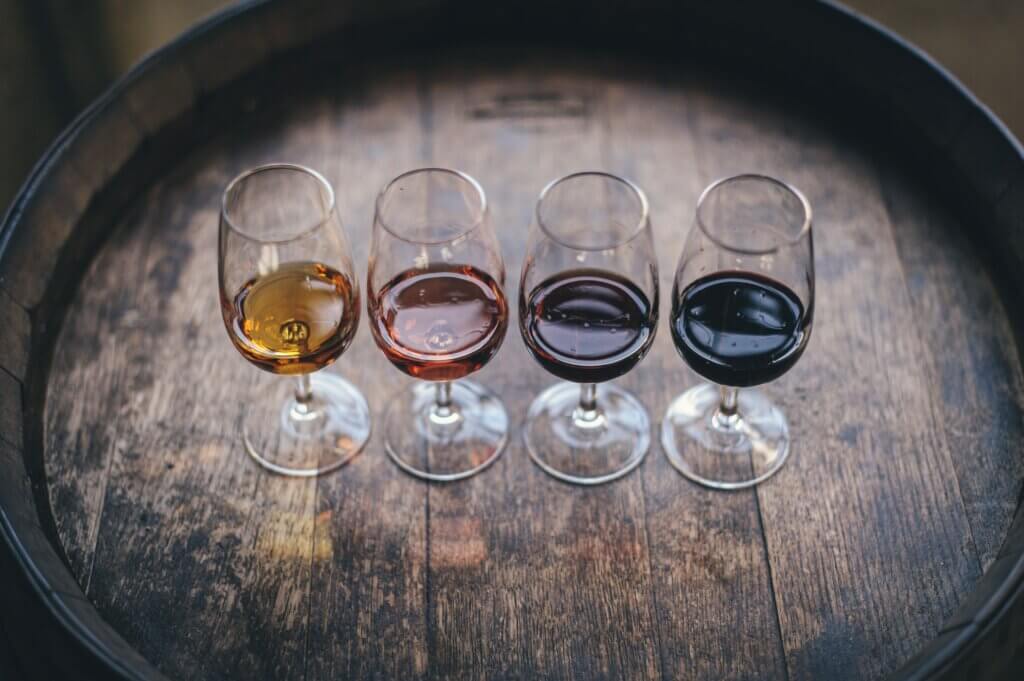 Affordable, independent wine merchant located in Cotham.
Considered one of Bristol's leading independent wine, spirit, and beer merchants, Corks of Cotham is located a two-minute walk from the Clifton Down train station, on Cotham Hill, Redland. The small but packed shop is one of three outlets in Bristol with another on North Street and one at Cargo, Whapping Wharf.
While the store is a popular destination for those who like sampling different brands of vodka, gin, and beer, Corks is also a specialist in sourcing great wine for the Bristol community. In addition to your pinot noirs and merlots, at Corks you'll find some of the less obvious choices lining the shelves. Wines such as Spain's dry white Txakoli and different blends of French Chateauneuf du Pape are on offer, there's no reason to keep reaching for the old familiar.
The store also has a great range of specialist wines including organic, vegan, orange wines, and biodynamic choices. And for those looking for a special gift, Corks has some rare – though still reasonably priced – bottles including Magnum and vintage bottles that can be gift bagged at the same time.
If you're not really sure what to buy or if you're planning a get-together, Corks also puts together some wine cases that contain 8-12 bottles depending on how many people you're expecting or how much wine you plan on consuming!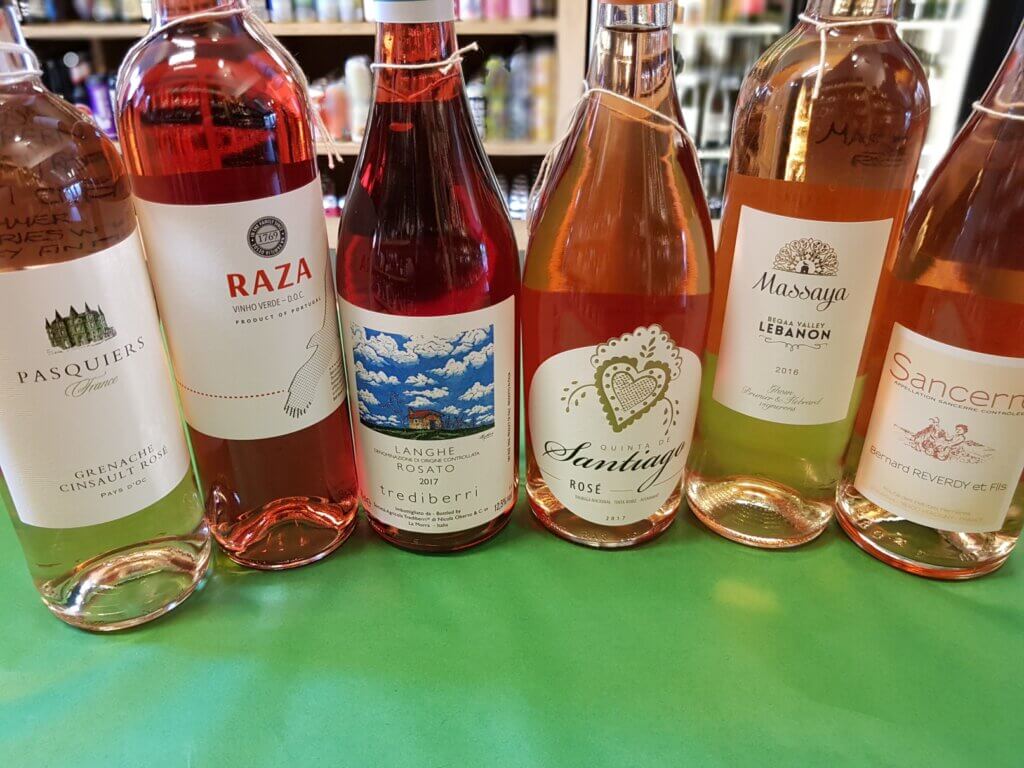 Independent wine outlet sourced and run by retail experts and a Master of Wine.
Fast becoming the wine merchant of choice for the people of Bristol and elsewhere, Davis, Bell, and McCraith Wines is a store for those who enjoy quality wine but aren't stuffy about it.
Run by Richard Davis, Aidan, Bell, and Susan McCraith, the store is better known to locals now as DBM Wines. The trio has each spent more than thirty years sampling thousands of wines from around the world, often at the vineyards where they are produced. Sporting the title of "Master of Wine," Susan McCraith brings with her a wealth of experience from her time as the senior wine buyer for Waitrose. As one of only 300-odd Masters of Wine in the world, Susan alongside Aidan and Richard know what wine sells well, what people like, and what wine is suitable for who.
Established in 2009, the business now resides in Clifton Village after moving from Leigh Court. Specialists in the retail side of wine, the trio behind DBM Wines has a selection that can please your tastebuds and your wallet, with many discounted bottles to be had. Don't worry if you're not familiar with the ins and outs of wine, the shelves here are sorted for ease of use. You'll find shelves for different wine-making countries as well as contextual categories like "Everyday wines."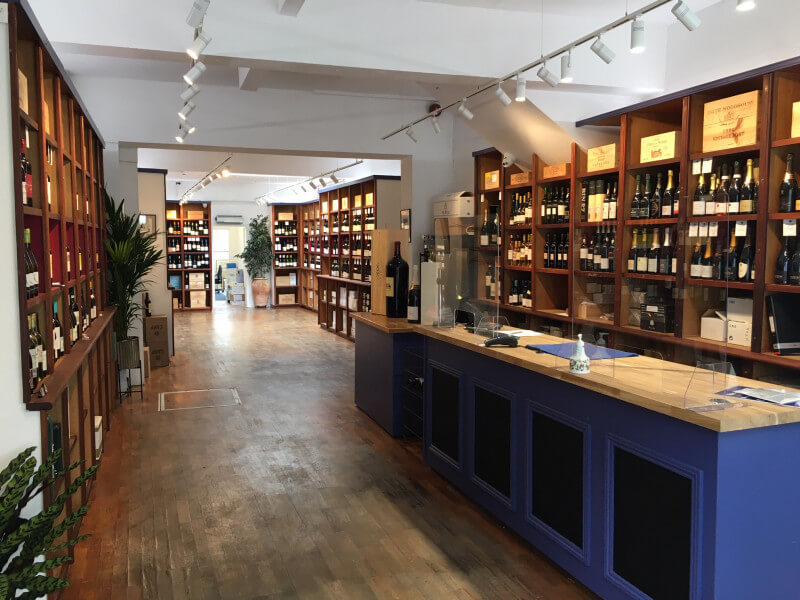 Independent wine shop and deli bar with a focus on sourcing from small producers.
Perhaps one of the only things better than a trip to stock up on some plonk is having a nibble and a glass while you're at it. For those in and around Bishopston, Cave provides just such a service aiming to "provide our neighbourhood and local food community in Bristol with a place to perch for a quick glass, stock up on provisions or sit with friends for an entire evening of eating and drinking."
Situated on the Gloucester Road amongst its fellow independent retailers, Cave has a focus on sustainability. All of their wine and deli food is carefully sourced with an emphasis on stocking from small and independent producers that truly care for their product.
Being able to buy a glass of a particular wine prior to purchasing a bottle is exceptionally useful (and tempting!) and is a great way to broaden your alcoholic horizons. At the bar, you can try some lesser-known varieties from sustainable producers. Every week Cave suggests 10 wines that the team thinks are particularly worthy of a taste and is a great way to introduce yourself to something new.
While you may struggle to find your supermarket favourites here, you'll not be disappointed with fairly priced lesser-known products that tick all the right boxes. Conversely, for those special occasions, you can also find some truly unique vintage bottles that cost a fair bit more but have been singled out as worth the money.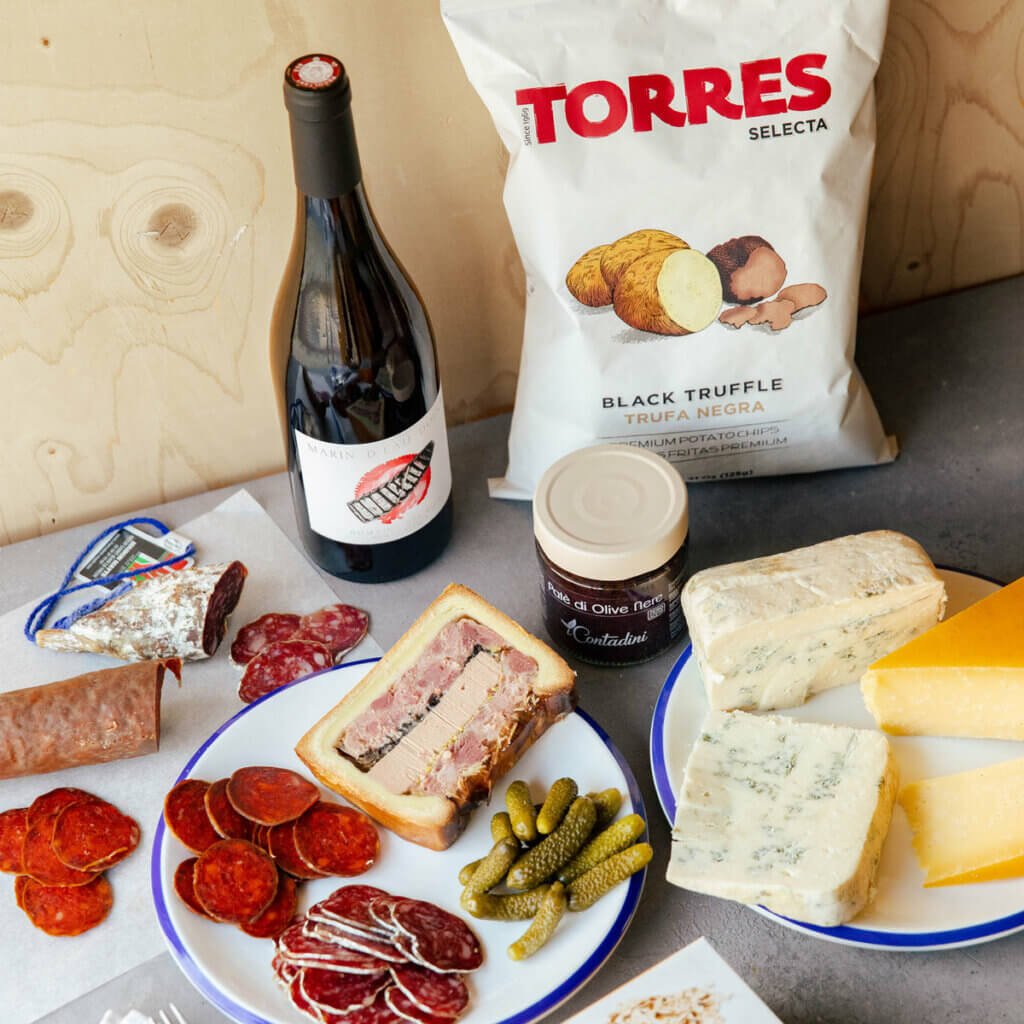 Product: all types of wine
Also on the Gloucester Road, Bishopston is Grape and Grind a wine store that sells delicious wines as well as craft beers, hard-to-find artisanal spirits, and coffee beans sourced from the country's best roasteries.
Only sourcing the cream of the crop in the various price brackets, Grape and Grind's selection is not quite as grand as some of the other wine outlets on this list. However, there is still plenty on offer, with the more limited choice-making selection more enjoyable for some people.
The store selects a "Wine of the Week" every Monday and is a great way to sample something new that you may not normally go for. There's also a selection of "Staff Picks" that can be a good way to discover new tastes if you find your palette aligning with the team's.
The store also offers a "Wine Club" membership with monthly, bi-monthly, and quarterly options. This membership has a case of wine delivered to your home at your desired frequency, with price options also available. The service is personalised and is completed with a personal phone call to confirm your case is ready and packed specially for you.
The wine store is also famous for its wine tasting evenings where guests can drink their way around the world through 8 different wines.
With many outlets now moving online-only, these traditional brick-and-mortar wine stores are becoming increasingly valued residents of our high street. While these, too, offer online delivery services, you can't quite beat visiting them in person, talking to an expert, and perhaps (if you're lucky!) getting to try the goods before you buy.