Considered by many to be the finest food on offer, French cuisine has a reputation for both rustic charm and sophistication. With a strong focus on technique, French cooking relies heavily on bringing the very best out of ingredients leaning on centuries of tradition. Best of all, French dishes showcase some of life's tastiest luxuries: wine, cheese, and fabulous bread.
But make no mistake, French cuisine goes way beyond the clichés of garlic and baguettes. Reaching all the corners of the world. French cooking has inspired (and, in turn,  been inspired!) by the nation's rich and interesting history, with the Michelin star still recognised as the hallmark of great food.
Those visiting Bristol can say au revoir to bland and uninspired food and instead indulge themselves with a tour of the city's best French restaurants. From big and bold brasseries to intimate bistros, Bristol has French cuisine covered.
Below we've gathered together a list of some of Bristol's finest, specializing in French cuisine. There's something for everyone here, for casual nights out, little bites to eat, or a taste of France's finest dining.
Bon appetit!
The Best French Restaurants in Bristol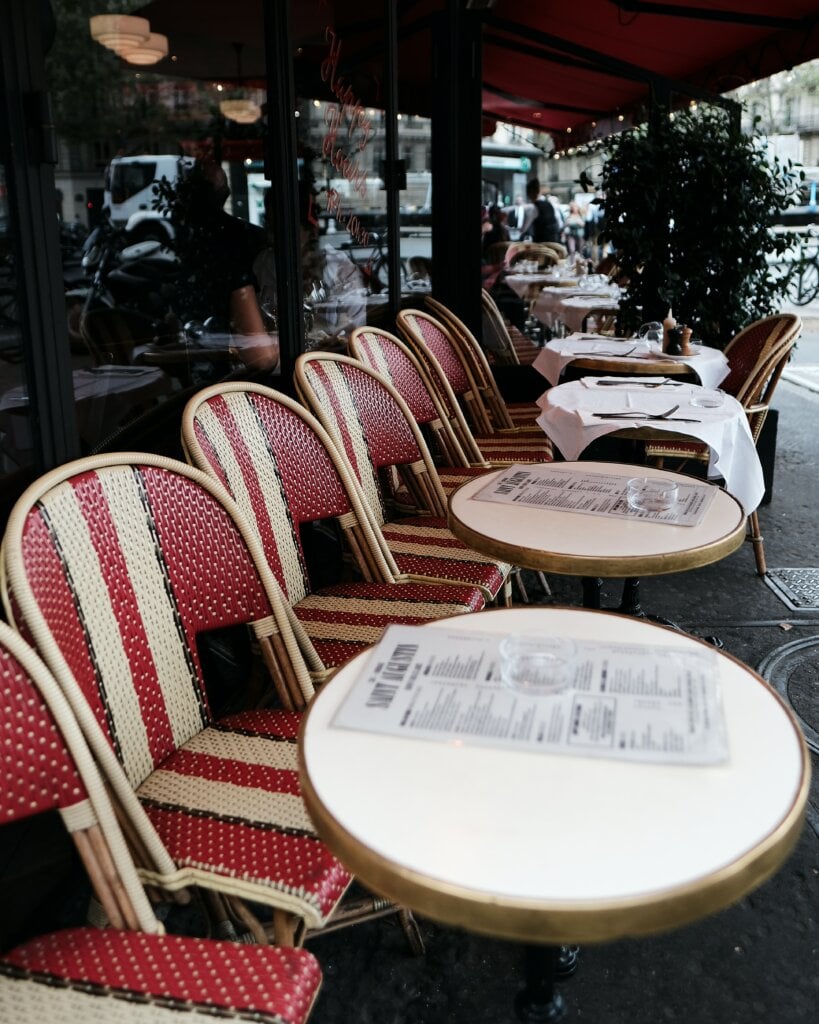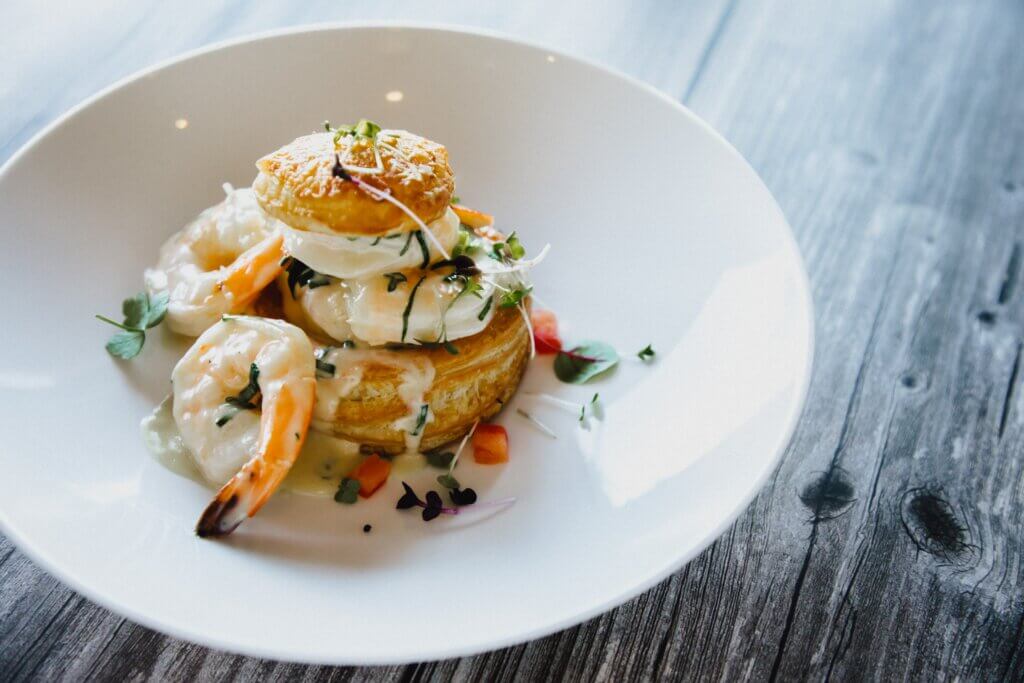 Providing an authentically French experience is the bistro-bar La Guinguette, sitting at the junction between the Cheltenham and Zetland Road in Bishopston. Step through the doors of this historic building, and you'll be transported to Paris, with classic French style furniture and fittings. Adorning the walls of La Guinguette, you'll find a fabulous collection of vintage French paintings and posters from cinema, art, and popular culture. The atmosphere is perfectly Parisian, complete with hand-written chalkboard specials.
In the typical Bistro style, the menu is concentrated and focuses on nailing a few items perfectly. With a robust wine menu to go along with the food, you'll come away feeling more than satisfied.
One of the most popular nibbles is the baked Camembert, with enough gooey cheese to satisfy two people. For those looking for something more substantial, the menu doesn't disappoint, order the Raclette and you'll find three servings of Charcuteries, perfectly cooked potatoes, and gherkins to cleanse your palette. Another worthy mention is the Steak Frites. Make no mistake, this isn't your average steak and chips. The prime cut of beef is cooked with care, with a generous portion of traditionally made French fries. Topped with a blue cheese sauce, and you've got yourself a quintessential French dish.
Ran by TV personality and Bristolian Freddy Bird, Littlefrench opened its doors in July 2019. Nestling in amongst the other buildings in Westbury Park, it would be easy to miss the restaurant if it were not for its shining reputation that draws people in to experience its stylish interior and relaxed atmosphere. The bare brick walls, copper bar top, and wooden furnishings are definitively French, with warm lighting and teal decor that makes dining-in a treat.
The restaurant considers itself a neo-bistro and holds its responsibility to the environment seriously. As a small family business, Littlefrench likes to source from likewise, looking out for quality ingredients as near to home as possible.
Look through the menu of Littlefrench, and you can expect to find some classic French cooking, including scallops with a white wine and butter sauce, crab and potatoes, grilled chateaubriand with a choice of indulgent sauces. The cooking is well-executed and hearty, bringing a touch of French cuisine to many familiar flavours but also unafraid to introduce the British palette to some wildcards like snail and parsley soup.
Despite specializing in all things butchered and fished, Littlefren's desserts are equally tempting with some particularly delectable chocolate options.
With a carefully selected wine menu too, Littlefrench is a great option for those who want a blend of British and French cuisine.
With 30 sites across the country, for many, Café Rouge has come to be a familiar taste of France found in most cities. Decked in the style of traditional French bistros, Café Rouge restaurants feature dark wooden decor, tiled floors, and splashes of red to live up to its name. Despite being a chain restaurant, the Café Rouge situated in the Bristol Cribbs shopping center is a welcome break from the hustle and bustle of the mall. Located on the first floor, the restaurant is perfect for those out doing a spot of shopping and fancy a nibble before venturing once more into the aisles.
The menu is large enough to please everyone, including vegans and vegetarians, written in plain English for the mono-lingual amongst us. As well as Omelettes made to your spec, you'll find Croques, made with quality toasted sourdough, melted cheese, and a signature bechamel sauce. There are also some more familiar dishes for those who aren't looking to stray too far afield, with Angus steaks drizzled in a touch of truffle oil served with fries, fried egg, and salad. The dishes are cooked to order and are priced appropriately, with plenty of deals offered throughout the year.
With a selection of crepes and pastries, Café Rouge is also a great stop for a coffee and a quick bite. With options like Eggs Benedict and the "Grand" serving a familiar fry-up with some French flair, Café Rouge is also a great option for breakfast.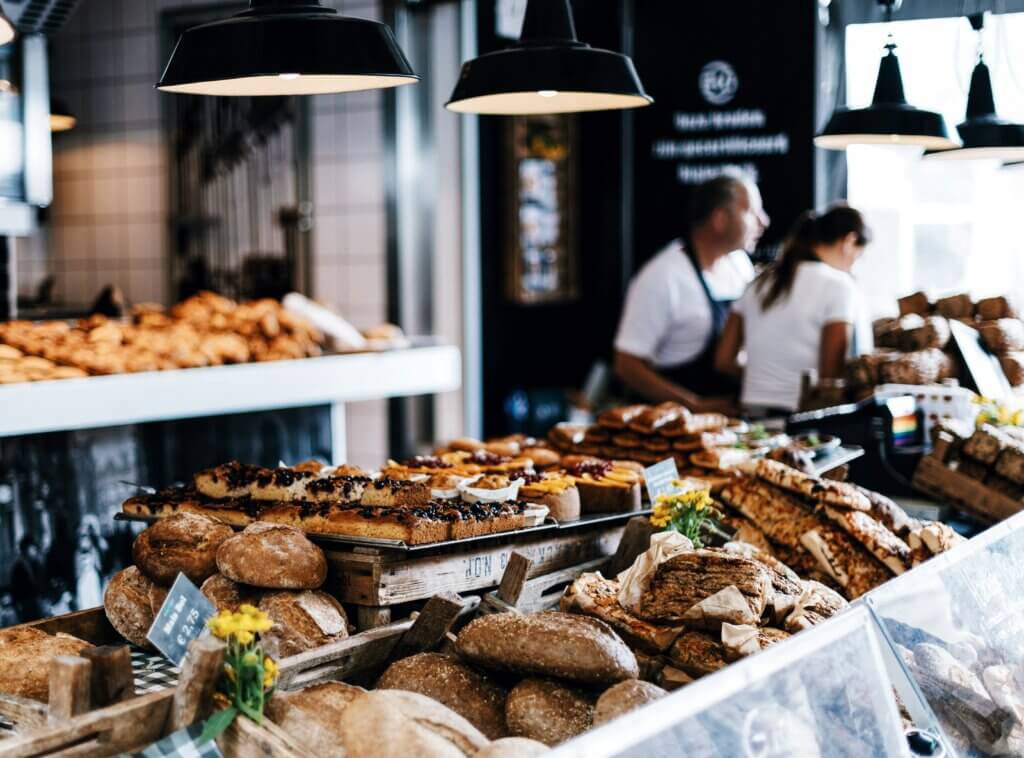 Despite having more than 90 restaurants strung across the UK, Côte has managed to capture the heart of French bistros and brasseries, bringing a touch of personality to each of its establishments. Each restaurant has its own all-day menu, with a relaxed ethos and focus on delivering authentic French classics using great ingredients. Bristol's Clifton Village branch is no exception. Sitting on the corner of The Mall, replete with striped awning and blinds, you'd be forgiven for thinking you were in a French town rather than Bristol.
The menus are inspired by the warming recipes of the French villages and resorts that surround the Alps, with gratins, smoked bacon, and Comté cheese dishes. Dishes here are best characterised as comfort food, with a touch of class added.
The chain's signature dish is the Tartiflette, a blend of potatoes, a white wine Reblochon cheese sauce, lardons of bacon, and onions served with a traditional baguette, pickles, and some fine cuts of ham. With only a handful of items on the menu, the restaurants are able to ensure each and every dish is cooked with care and quality. Here, less really is more with the Crottin de Chévre starter with goat's cheese and warmed walnut salad acting as a perfect light starter. 
Despite all the cheese and ham, the restaurants are also a great option for vegan and vegetarian diners. There's a vegan version of the Tartiflette using "THIS Isn't Bacon" faux meat and dairy-free cheese instead. 
You'll want to make sure you still have room for pudding as the French Toast served with vanilla ice cream and caramel sauce is French indulgence at its best.
Reigning it back into the small and independently-run is Chez Marcel, a beautifully simple restaurant that specializes in both savoury and sweet pancakes, that this, Galettes and Crepes.
The restaurant is located not far from Castle Park, sitting beneath the towering Old Guildhall. There's plenty of indoor and outdoor seating in keeping with the old-school French-style eateries. While you can order something to go, to get the full experience, you'll want to sit at one of the window bars with high-stools or at one of the rustic style square tables with weaved seats that transports you to the Brittany region of France. The decor is simple with white-washed walls, wooden furniture, and vintage light fixtures. The restaurant has captured the feel of French brasseries perfectly, creating a space perfect for good food and conversation. No need to book. Just turn up.
Menu-wise, you can expect a typically large selection of both sweet and savoury crepes handwritten on chalkboards with reasonable prices shown clearly.  Despite the menu's offerings being written in French, the descriptions are charitably written in English with some delectable options such as a ham, egg, and mushroom galette or the La Soubise, which is a smoked sausage, cheese, and caramelized onion crepe.
For the sweet-toothed, there's an equal amount on offer. La Marcel, for instance, is a pancake smothered in everyone's favourite, Nutella, accompanied by mixed nuts and chantilly cream. Want additional toppings? No problem, Chez Marcel lets you build your crepe as you wish.
Once you've finished your crepe or galette, you'll want to wash it down with the in-house Artisanal French cider or house wine. With such a relaxed atmosphere, you may find yourself staying for breakfast, lunch, and dinner!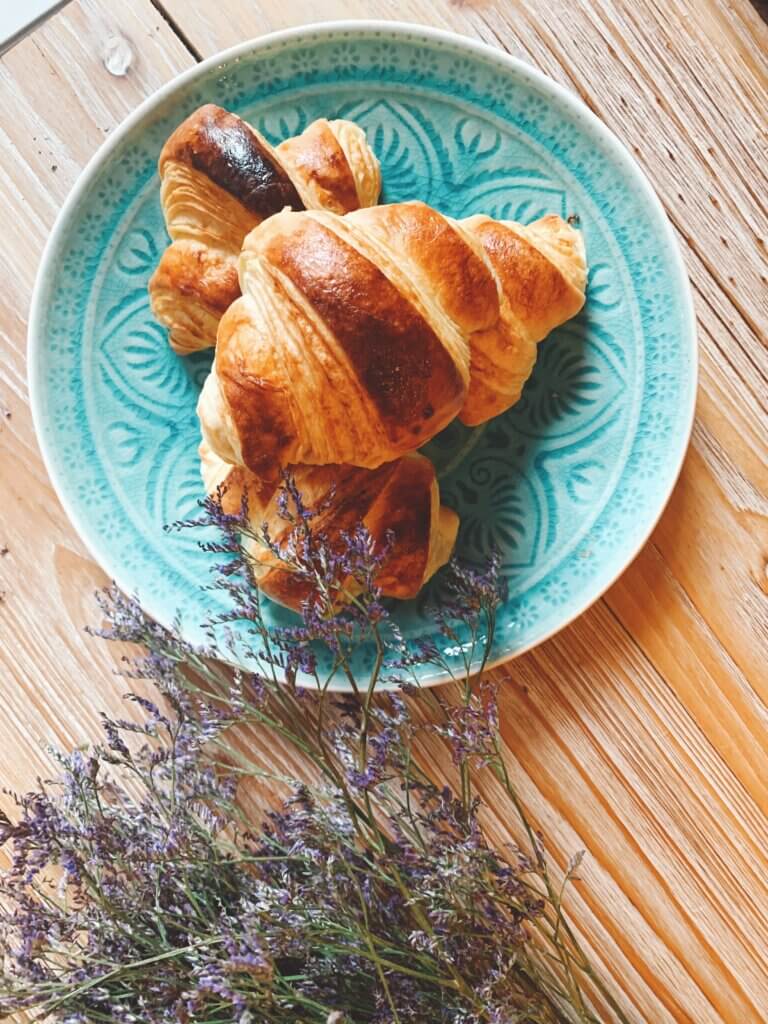 With so much good food on offer, Bristol has become known for its diverse selection of restaurants. As can be seen from the list above, French cuisine is one area in which the city excels, with plenty more restaurants dotted around Bristol that we don't have room to mention.