The Best RAMEN In Bristol
Ramen places are popping up everywhere nowadays, with the Japanese noodle broth somehow acting as both comfort food and a treat. Typically, ramen consists of wheat noodles, sliced spring onions, meat or fish, and broth that packs a serious umami punch thanks to the addition of soy sauce or miso.
While ramen has its purists, there are plenty of regional variations of the dish out there. Over the years, different regions of Japan have added their own spin to ramen, making it their own with additions such as seaweed nori, pickled plums, squid, local vegetables, and even pork bones. And if soup isn't your thing, there's even Mazemen ramen which switches the broth out for a sauce.
In modern-day Japan, ramen bars are the ultimate fast food, offering fast and relatively healthy food everywhere. While Bristol may not have quite the same amount of ramen bars as Japan, it has its fair share, with both dine-in and takeaway experiences available.
For those in and around Bristol then, there's no need to settle for a pot noodle or something cooked in a microwave, the city has got you covered. Take a look at our list of the best ramen in Bristol and you'll be slurping your way through a steaming bowl of Japan's national obsession in no time.
Find
THE BEST ONE
In Bristol
Created by native Bristolian James Stuart, Tomo No Ramen is one of the city's most exciting new restaurants.
Meaning "friend's ramen." Tomo No Ramen's creation was fueled by James' desire to revive classic styles as well as develop new ones. Using the lockdowns of 2020 and 2021 wisely, James honed his craft through a process of trial and error and eating a lot of ramen. Confident in his recipes, James opened multiple popups at the West Street Kitchen, collaborating with celebrated ramen chefs. The popups sold out and James decided to create Tamo No Ramen, giving the people of Bristol a traditional style shop with an ever-changing menu.
Located on West Street in Old Market, Tomo No Ramen is now a permanent fixture in Bristol, creating quite the buzz when it opened. The menu is ever-evolving so you never know what's going to be on offer. Just expect classic flavours, as well as tasty new creations, including vegan options.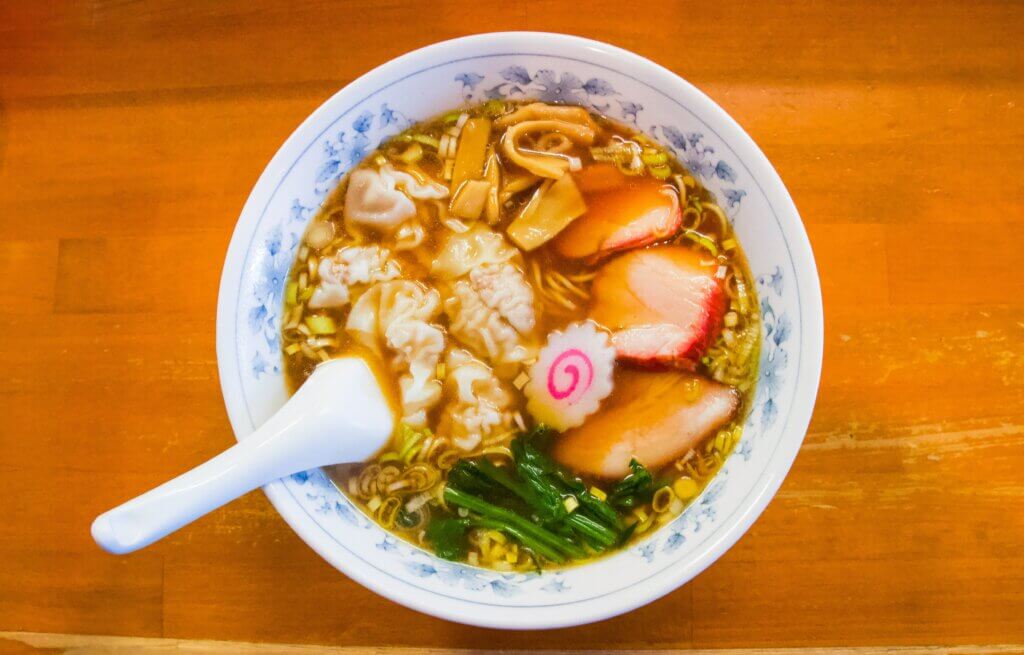 You'll find Chilli Daddy on Baldwin Street, a stone's throw away from the Old Fish Market Pub and Castle park. Inspired by the cooking of the Szechuan region of China and his own family heritage, The restaurant's double front is easily recognisable with its bright green and red signage, with a separate entrance for those wishing to dine in and for takeaway orders.
The restaurant is run by the charismatic Dr Weng alongside his passionate team. Starting as a street food stall based on his mother and grandmother's recipes, Dr Weng quickly grew a reputation for offering fantastic Asian food, including traditional Chinese-style ramen dishes.
Now, with multiple restaurants to his "Chilli Daddy" name, Dr Weng's enterprise provides the people of Bristol with some of the freshest and best tasting bowls of noodles. You can expect fan-favourites such as Chicken noodle "hotpot" as well as more Chinese-inspired takes on the dish such as the addition of spare ribs and fried dumplings.
Testament to the freshness of the food, upon ordering Chilli Daddy staff will ask you how spicy you'd like it, on a scale of one to five. With cheap prices, fast service, and convenient locations, Chilli Daddy's is now one of Bristol's favourite and most respected fast food establishments.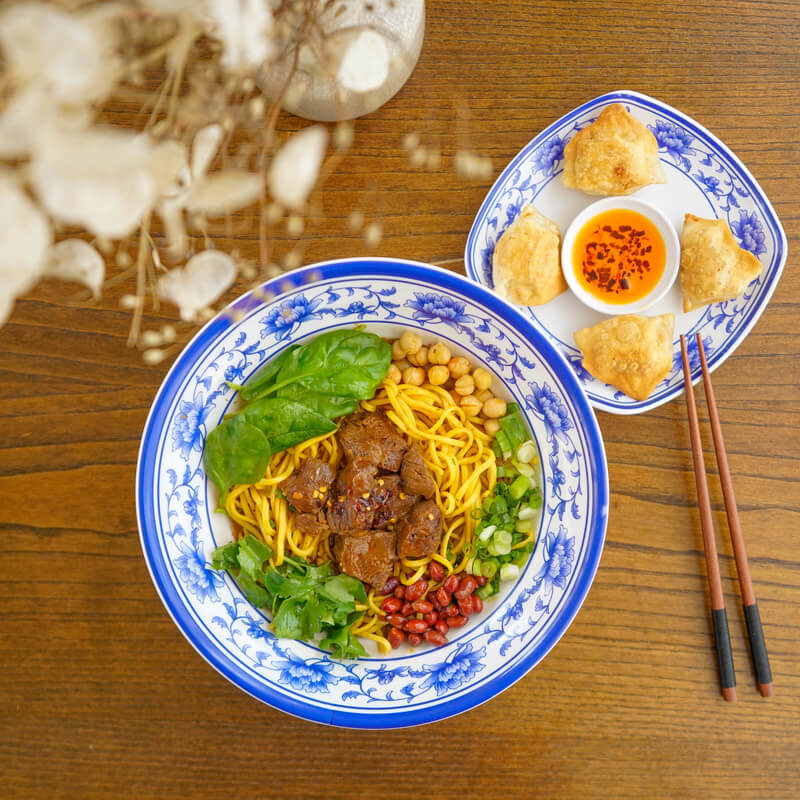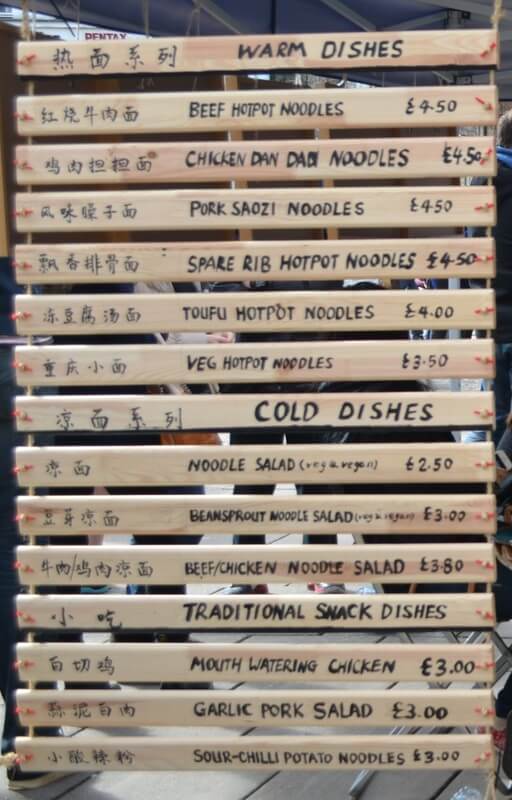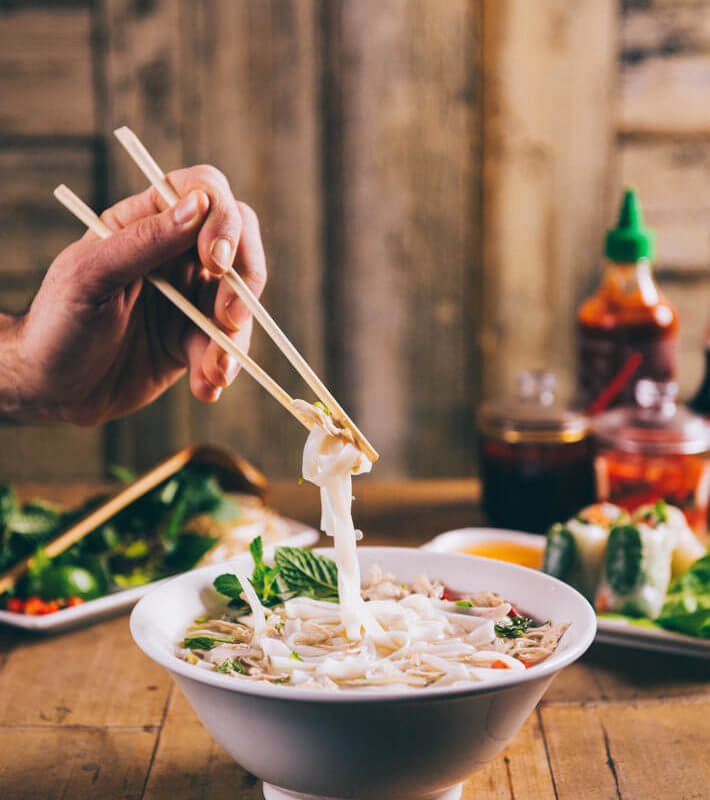 While ramen is typically associated with Japan, many Asian countries enjoy a variation of the meal, and Vietnam is no exception.
Popularising Vietnamese food with over 30 restaurants throughout the UK, Pho is an extremely popular chain restaurant with a branch on Clare Street not far from St Nicholas Market and Queen Square.
The restaurant is a lot roomier than some of the other ramen bars on this list, with a modern decor that still captures the feel of Vietnam. Using natural materials, wicker lighting baskets, evocative artwork in combination with modern fittings, Pho has a relaxed atmosphere that makes eating in a pleasure. With plenty of seating, you won't feel rushed to leave either.
With the restaurant named after the national dish of Vietnam, ramen-style noodle soups make up the bulk of the menu. The broths used in the dishes are made in-house by simmering down a concoction of ingredients, developing aroma and depth of flavour.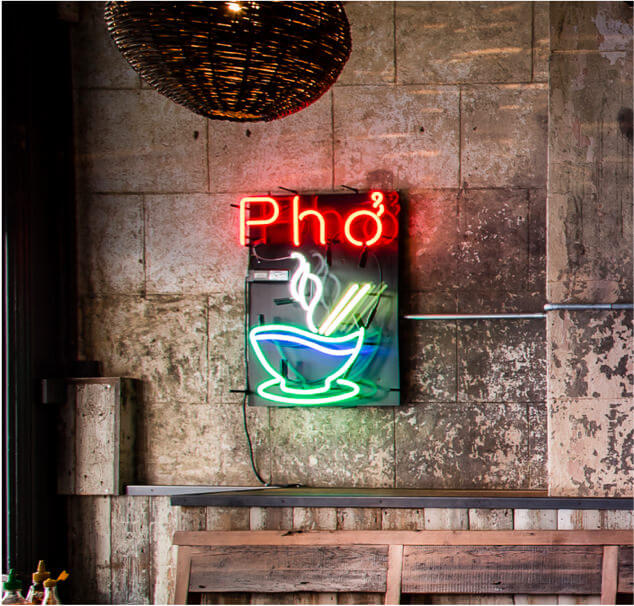 You can expect beef, chicken, pork and prawns, as well as tofu and mushroom dishes for vegans and vegetarians. Each dish is made around the specialised broth, with herbs and toppings added to create unique flavours you may not have experienced anywhere else.
For those who like to test their mettle, there's also the "hot and spicy" noodle soups that originate from the Imperial City, Hue. These dishes are not for the faint of heart and are a favourite among chilli addicts.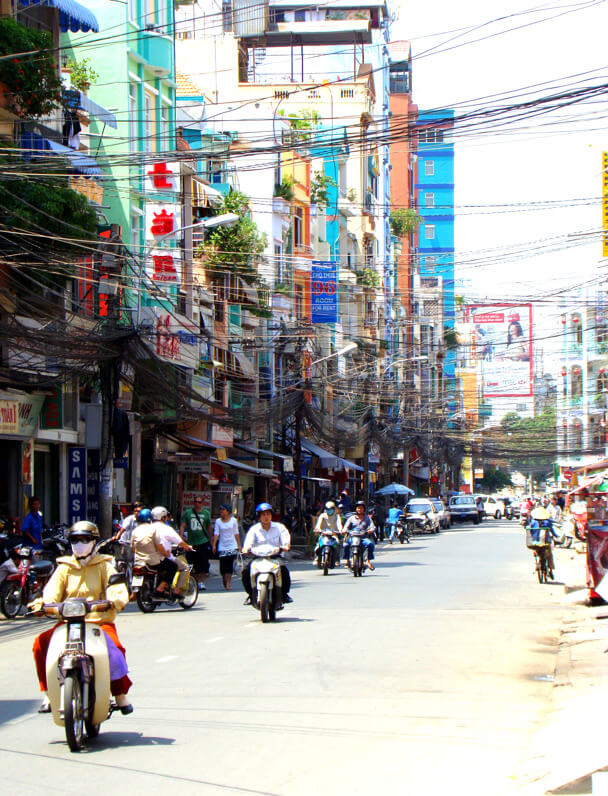 If you're after the real deal, classic Japanese ramen then you'll want to head on down to Ramen Ya. This five-star restaurant has been a favourite of Bristolians since its launch, delivering some of the best ramen there is to offer in the city.
Sitting amongst the other restaurants and shops of Gloucester Road, Ramen Ya's unassuming front belies its charm. Walk through its doors and you'll be transported to Japan, with the authentic decor capturing the atmosphere perfectly. You'll find paper lanterns adorning the ceiling, dark wood, and just a scattering of small tables in this intimate and cosy restaurant. If visiting at busy times and you wish to dine in, therefore, it's always best to ring ahead.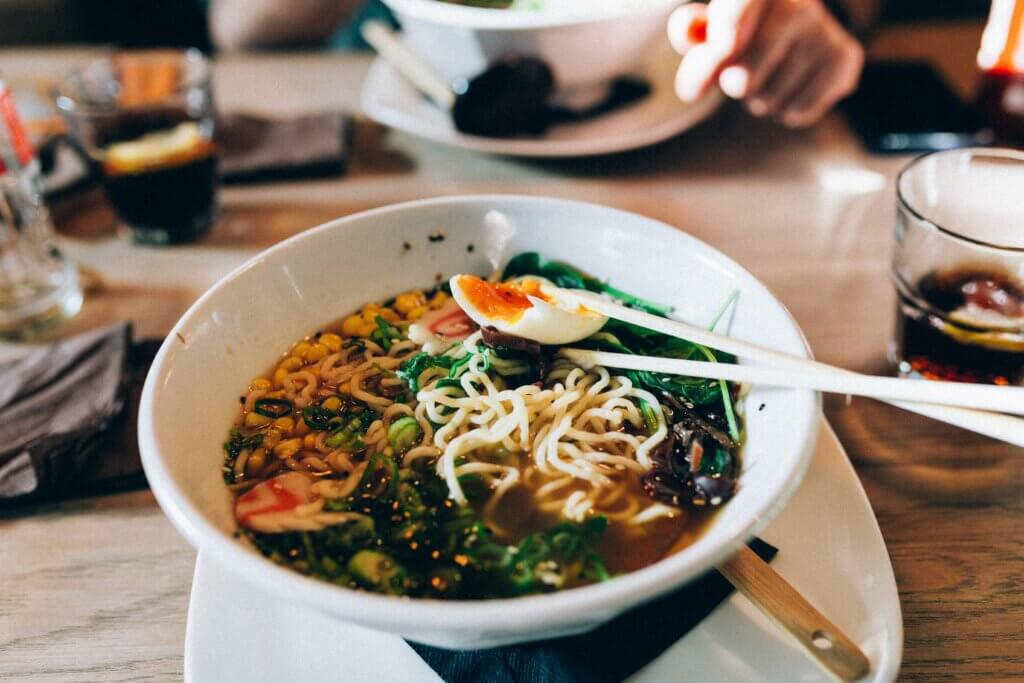 On the menu, you'll find a celebration of ramen, divided by broth type. First up there's the chicken and vegetable Shoyu, the 10-hour long-simmered Tonkotsu brother, your classic Miso, a Spicy Seafood offering, tailed by ginger, carrot, and garlic Yasai soup. 
After selecting your broth, you then select from the toppings and additions including organic salmon, deep-fried chicken, vegetable dumplings, roast pork, or squid, prawns, and shrimp for seafoodies.
Each dish is presented with care and respect by a skilled team of chefs who can be seen preparing your dish in the open galley. And if you're visiting with someone who is not as into ramen as you are, there's always the curries and bao buns on offer to make sure you can get your noodle fix.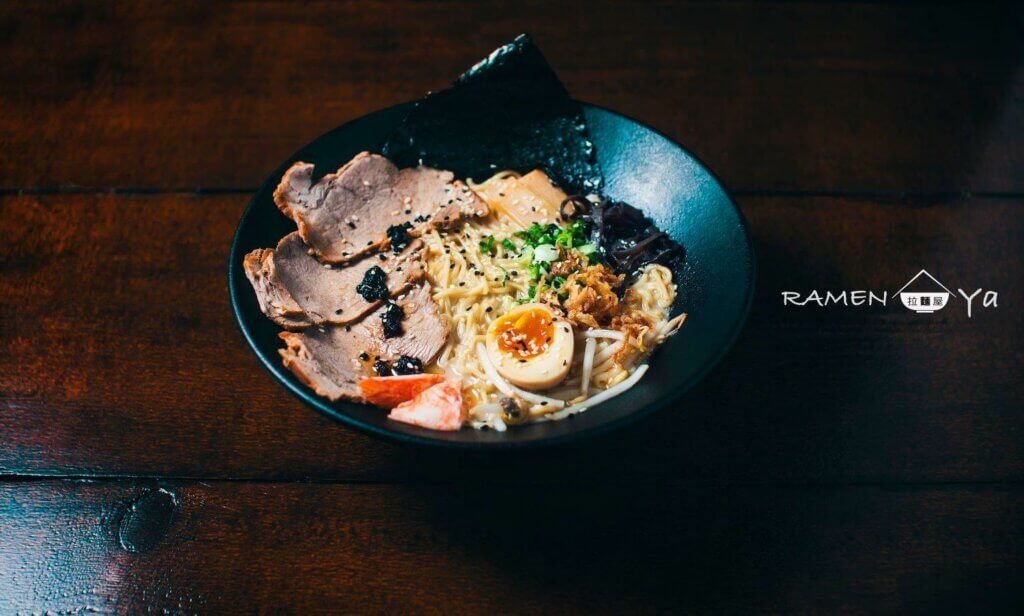 Izakaya Japanese Restaurant & Sake Bar
Bringing the fun and relaxed atmosphere of Japanese Izakaya bars to Bristol is Izakaya Japanese Restaurant and Sake Bar. Perfect for late-night food and drinks, Izakaya Bar is open for both online orderings as well as dining-in.
Conveniently located on the corner of college green, Izakaya Bar lies in the shadow of Bristol Cathedral, near the Aquarium center. Seating is available both inside and outside, with cozy seating available outside under the red paper lanterns or inside along the window bar and tables. The restaurant is suitably informal and has an extensive drinks menu to accompany your food, including a great selection of sake.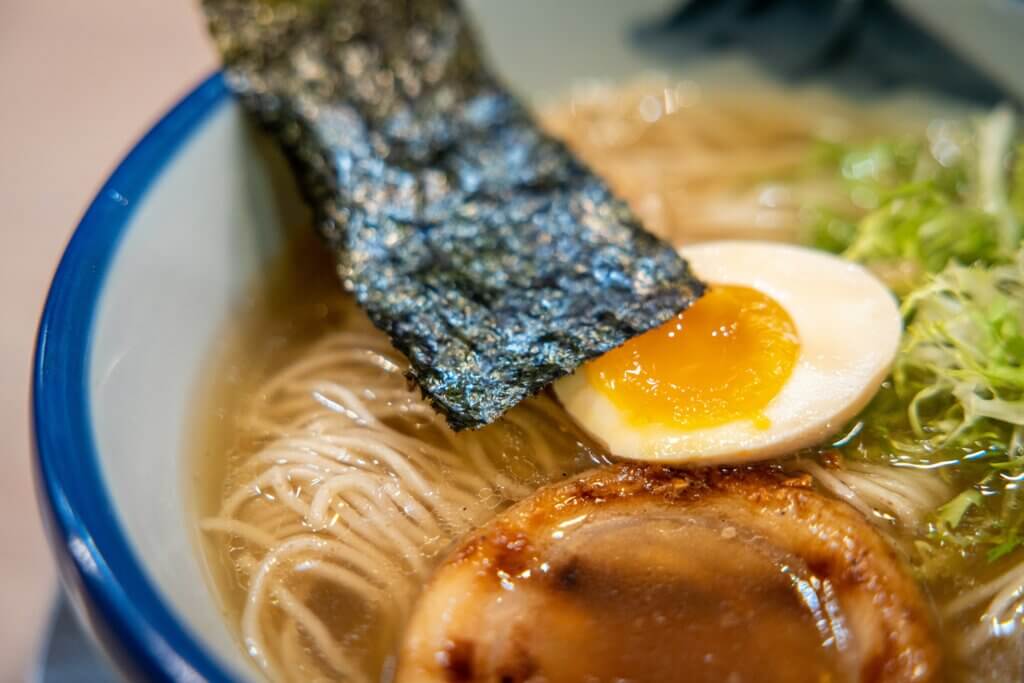 The menu features a wide selection of Asian dishes but has a large section dedicated to satisfying the tummy-rumblings of ramen-lovers, as well as poke bowls and curries. One of the most popular ramen dishes on offer is the Tonkotsu Pork Ramen. This bright and colourful bowl serves braised pork belly in a pork bone broth along with noodles and a soy-infused soft boiled egg. There's also something for the vegan and vegetarians here with Kitsune Udon ramen being a particular favourite. This dashi-based broth and noodle soup is seasoned with fried tofu and is every bit as good as it sounds.
All the dishes are served with fresh and perfectly cooked toppings and vegetables, with additions available at an extra cost. Table bookings are possible for groups of up to 6 people.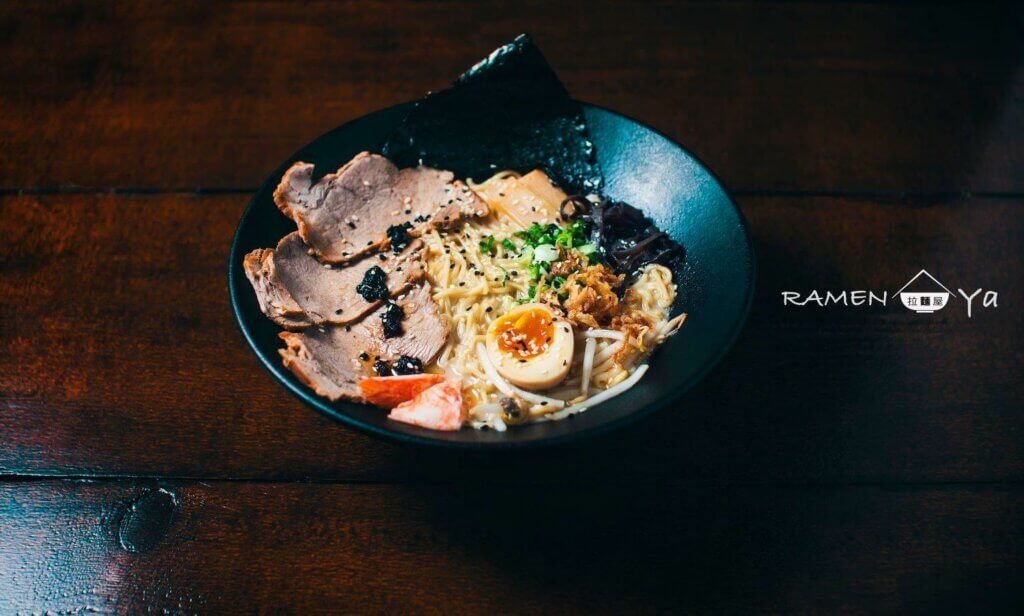 Hopefully, this list has provided you with an idea of just how diverse Bristol's ramen offerings really are with no two restaurants quite the same. And with ramen being suitable for lunch, dinner, and even a snack, there's really no reason not to try all of the best ramen in Bristol.
LET SEE THIS VIDEO

HOW TO MAKE RAMEN