Best Hairdressers In Bristol
Whether you're looking for a complete style change or a trim and tidy up, whether you're new to the Bristol area or are just looking for a change in stylist, it is always worthwhile knowing where the good salons are nearby. Today, we will be diving into our favourite hairdressers in Bristol, fit for a number of hair styles, hair textures, and budgets.
All prices, contact information, and locations are accurate at the time of writing.
Of course, when you're looking for the perfect hair do, you'll more than likely have something in mind, so the prices listed are for similar styles purely to make price comparisons easier between salons, or to give you an idea of their specialist styles. 
Salons that Specialise in Afro and Multicultural Hair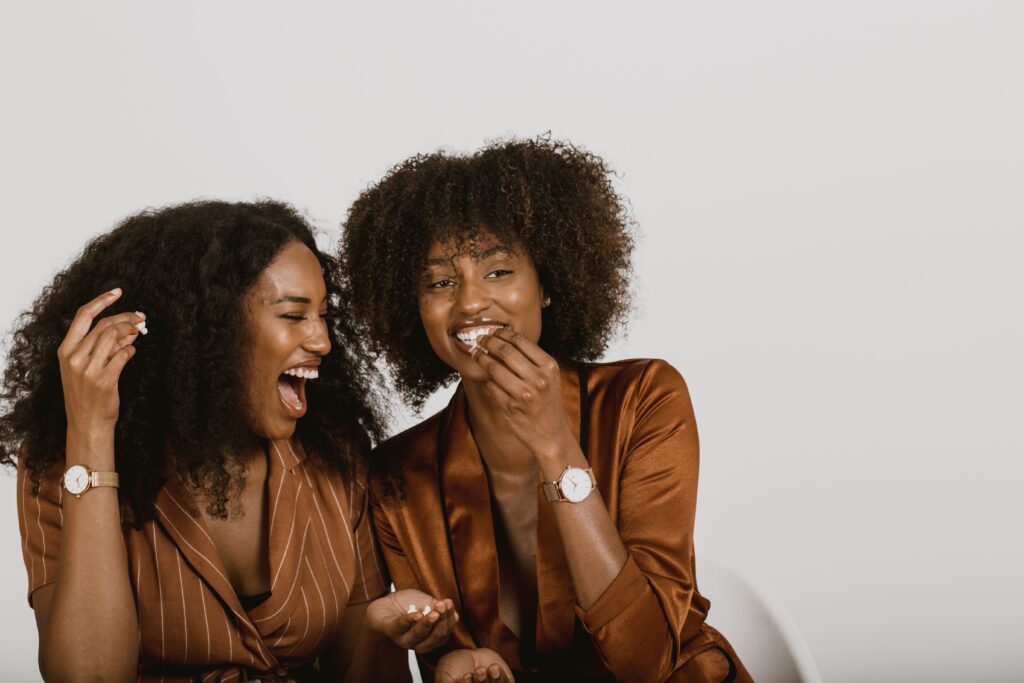 Gaudi hair salon is right near the Bristol City Centre, making it an ideal salon to get to no matter where in the city you're heading from. You can find them at 49 Baldwin Street, Bristol, BS1 1RA. If you need to ask any questions in advance, you can get in touch at 0117 929 8009 or email through enquiries@gaudihair.com.
Plenty of people with Afro or Mixed hair have spent their lives being told that their hair is notoriously difficult to care for, an excuse used by many salons for a half-a-job haircut. At Gaudi Hair, you can put your mind at rest as your stylist will be specially trained in caring for your hair type. As a whole, the salon tailors to European and Afro hair, branding themselves as 'cut and colour experts'. 
The Gaudi Experience promised at the salon was inspired by Antono Gaudí, the Catalan architect whose style was very organic and reflective of nature. The salon says their ethos is 'communication, compassion, create and consistency', so you'll leave with a fantastic style time and time again. 
As with many salons, the prices vary based on both the hair type of the client, style they are going for and the experience of the stylist. A ladies European cut and finish starts at £35, and a ladies Afro natural cut and finish begins at £40. However, be sure to check out their site https://www.gaudihair.com/ when you visit, as there are often plenty of deals to save you some pennies, including a 10% student discount, 10% NHS discount and offers such as 'introduce a friend' deals or a 'new client welcome pack'.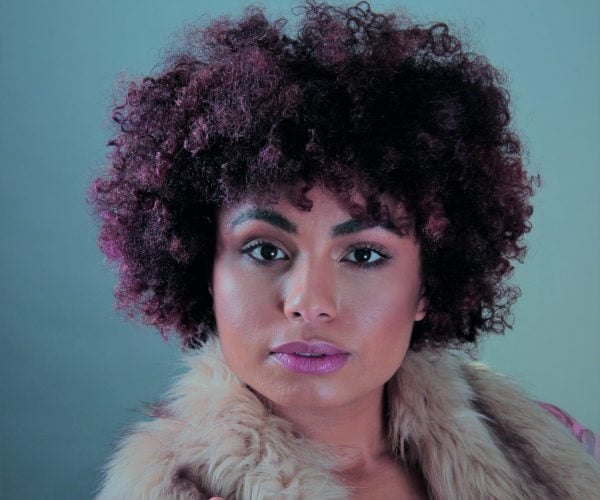 Head on over to https://www.cococheno.co.uk/ to see an extensive list of prices and treatments (you won't be short of options), contact them at 0117 925 7700 or cococheno@yahoo.co.uk for any questions, or pop in in to find them at 17 Nelson Street, Bristol, BS1 2LA. 
Cococheno are another salon that specialises in Afro, Multicultural and European hair, with all stylists in the salon being trained to work with all hair types and textures. People rave about the styling at Cococheno, particularly for those with curly or Afro hair. Cococheno pride themselves on the wide target audience they are able to reach, making the salon experience accessible to all, without compromising on the quality of your haircut. 
Another great aspect of Cococheno is that they give you tips, advice, and all the details on maintaining your locks from home because, let's face it, how often have you left the hairdressers loving your new look but then found it impossible to replicate yourself? Cococheno want you to have a look you can maintain and that will last, regardless of your hair type, texture, colour, cut, or style. You can achieve that salon look every day with the tips from Cococheno. 
Cococheno understands the importance of your hair in your confidence and making sure that your haircut meets all your expectations, so they offer a complimentary consultation to discuss all your options and wants from your stylist beforehand (this also stops any scary shocks once you get to the till).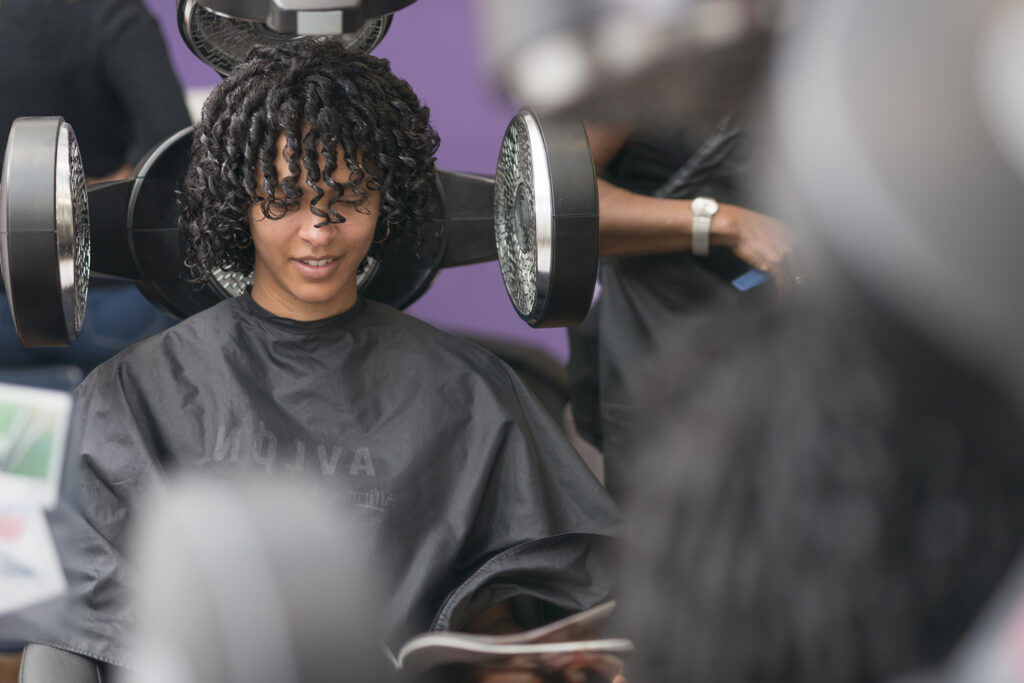 As with a number of the hairdressers mentioned on this list, Cococheno charges based on the experience of your stylist, leaving your price to be flexible, perfect if you're looking to have confidence in the expertise of your stylist, or if you're looking to save a little money – there are plenty of options available. 
A ladies cut and blow dry begins at £39.00, and a full colour, cut, and blow dry from £97.00. For those with Afro hair, a natural haircut and blow dry begins at £52.00, though with the range of treatments on offer and the expertise of staff, your hair will be in safe hands. Men's styling begins from £15.00 for a clipper cut, £18.00 for a cut and blow dry, and men's long and Afro hair starts at £27.00. With hair care, you get what you pay for, especially at the salon. Whilst Cococheno may not be the cheapest on the market, the results are knockout each and every time. There is also an additional charge of £20 for customers with extra thick, long, and natural hair.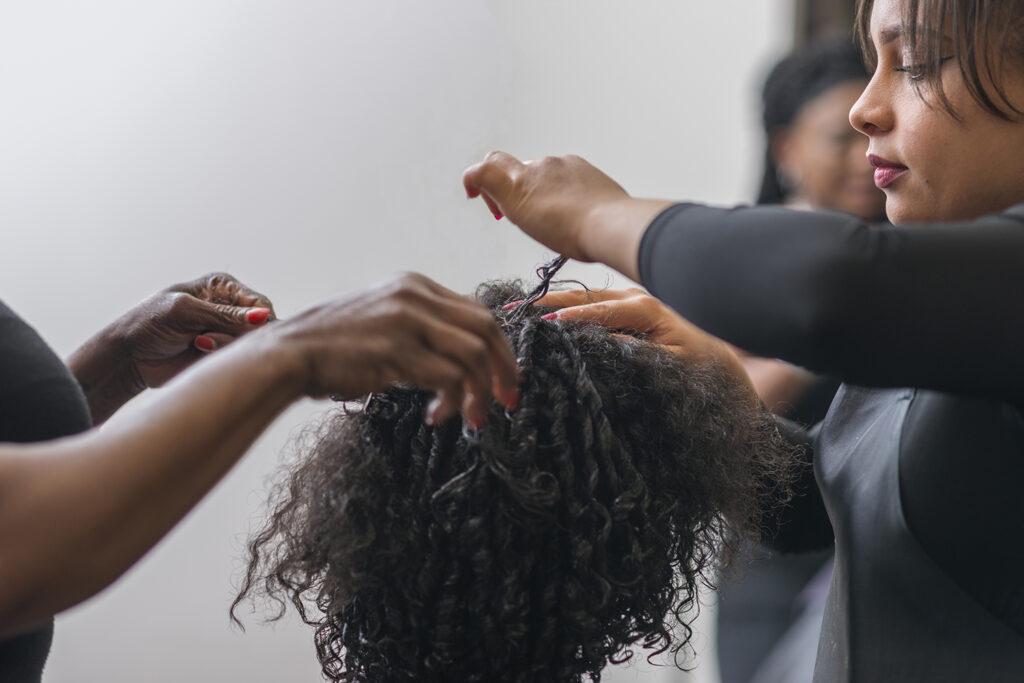 For any questions, contact 0117 973 7793 or sam@hairat58.co.uk, or stop by 58 Cotham Hill, Redland, Bristol, BS6 6JX.
Hair at 58 is in fact the only Aveda concept salon in Bristol, so if that is a necessity on your tick list, I'm afraid that there aren't a whole host of options available. 
For those amongst us asking what on earth Aveda Concept means, it really isn't too complex to wrap your head around. The Aveda ethos is focused on using products that give back to society, are sustainable in their creation and avoid artificial colouring, lab fragrances and nasty chemicals that often worm their way into hair products. Aveda concept salons, in short, use products made from plants and flowers to give you a natural, ethical hair style. And, if you really end up loving your look, Hair at 58 sell Aveda products in their store too. 
Hair at 58 are dedicated to the overall relaxing, pampering experience, not just a quick chop of your split ends. After your cut, colour, or whatever other treatment you've chosen, you'll be offered a hand, head, or shoulder massage. Dog lovers brace yourselves, as you might even see Rascal the 'Chief Cuddler' and salon dog. 
The Hair at 58 website, https://hairat58.co.uk/, also has plenty of guidance available on their page to figure out curly hair types, from labelling your curl pattern to testing the porosity. Whether you go for a cut there or not, this is an incredibly useful tool to describe your experiences with your hair to your stylist. It's brilliant for parents with curly haired little ones or people who are looking to learn to understand their own hair better. 
At Hair at 58, you can have a cut and finish on long hair from £25 and a full head colour from £110, with price varying between 'New Talents', 'Junior Stylists', 'Stylists', 'Top Stylists', and 'Directors'.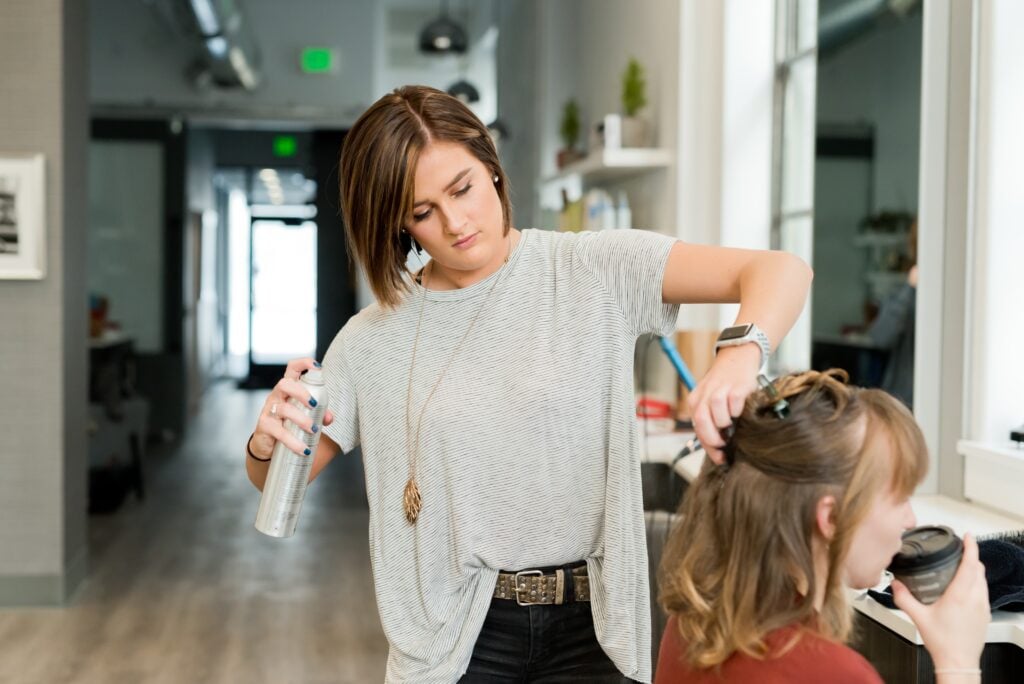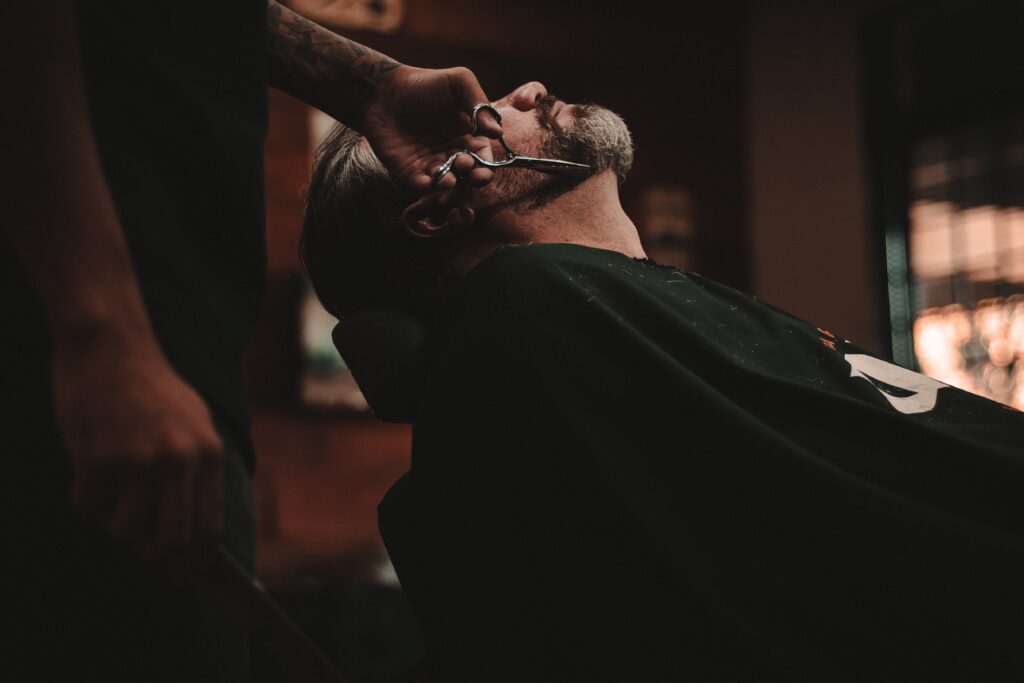 Check out Greenslades Barber Co at 3 St Augustines Place, Bristol, BS1 4UD, or email esthergreenslad@yahoo.co.uk if you have any further questions.
For all the gents out there looking for a classic barber experience, Greenslades is for you. This isn't exactly an all-frills type of place, though you're guaranteed to get a high-quality hair cut at a decent price.
A gent's cut and finish is just £17, and a variety of other options are available too. Polish up your look with a beard trim at just £10. These low, low prices don't compromise the quality of these styles, as Greenslades consistently gives brilliant cuts. 
Greenslades is also a great stop for ladies, especially if you're sporting a shorter look, as ladies' cuts (for short hair, with clippers) are just £17. 
Greenslades advise that you book in advance, which you can do through their website https://www.greensladesbarberco.co.uk/, though if they have the availability, they are more than happy to take walk ins. 
This is another hairdressers where you can maintain your look at home if you choose to splash the cash on the Diamond or Emerald line of products.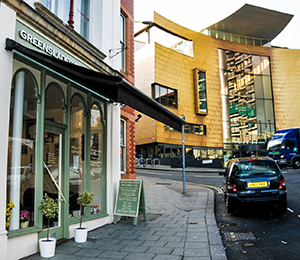 Budget Friendly Hairdressers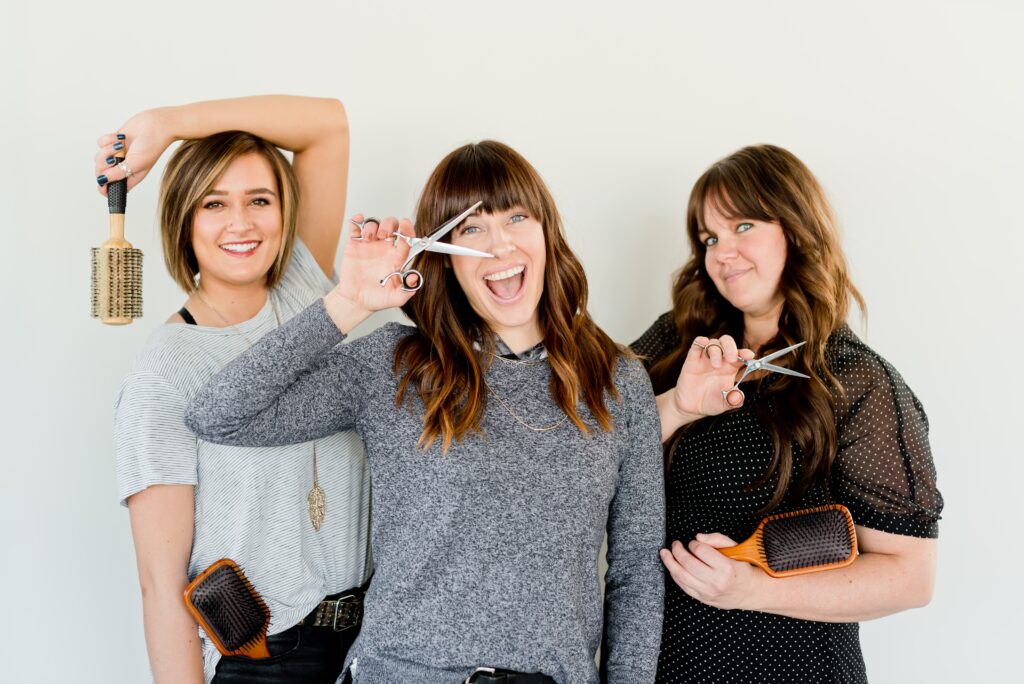 Clifton's Barber Shop & Ladies Hairdressing Salon
This salon is simple to get to; Clifton is easy to get to from the city centre, there is paid parking right outside, and it's nice and close to the train station. Check it out at 175 Whiteladies Road, Clifton, Bristol, BS8 2RY or find out more details online at https://cliftonbarbershop.mytreatwell.co.uk/. Call up or get in touch at 07988 878 714 or cliftonbarbershop@gmail.com.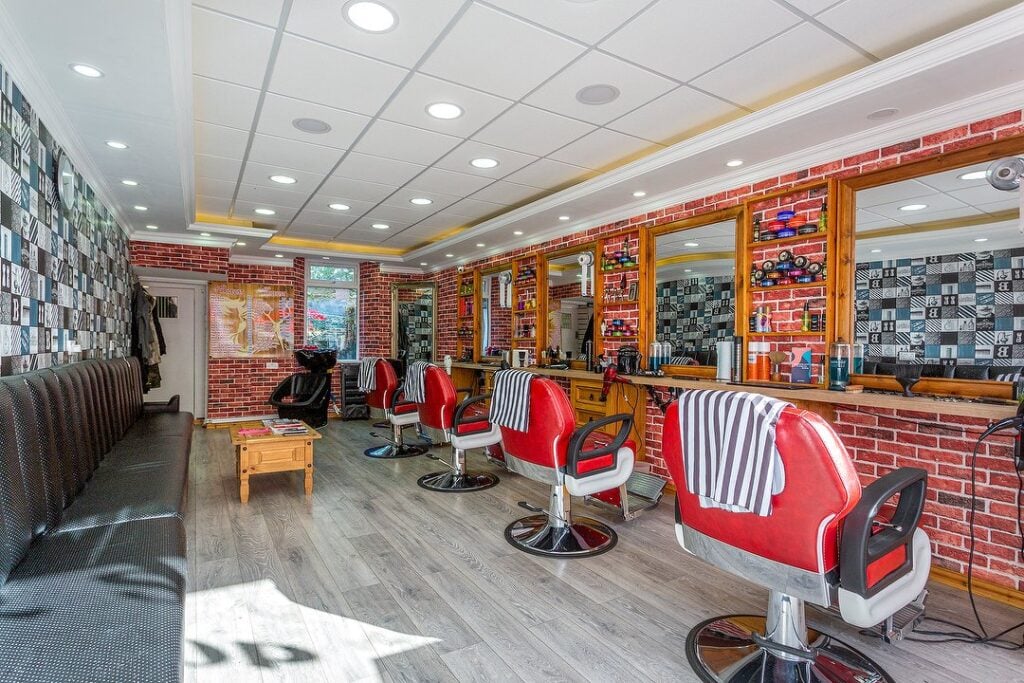 Sometimes a trip to the hairdressers can seem far too expensive, and whilst it is true that we are paying for the skills of the stylists, sometimes if you have a do that needs regular maintenance, you just can't sustain it long term. Clifton's Barber Shop & Ladies Hairdressing Salon is a great middle ground between a reputable salon and prices you can't grumble at. 
A ladies wash and blow dry begins at just £19.00, and a full head colour, cut and blow dry clocks in at £73.00. The salon is of course unisex so gents, a men's haircut and beard trim will cost you just £22.00. This fantastic salon offers treatments such as beard trimming, shaving, and waving treatments to get you looking your very best.
Enjoy the classic barbershop vibes, with straight from the big screen. Sit yourself down in a traditional barbershop chair in a room with a brick wall finish and picture yourself in a barber's scene right out of a cheesy movie.
With their low prices, Clifton's Barber Shop & Ladies Hairdressing Salon are so confident you'll want to return that booking is made super easy. Use their app to book and manage your appointments, look for up coming availability and set alerts up to notify you. Perhaps the handiest part is being able to rebook previous treatments, giving you consistency and one less thing to remember.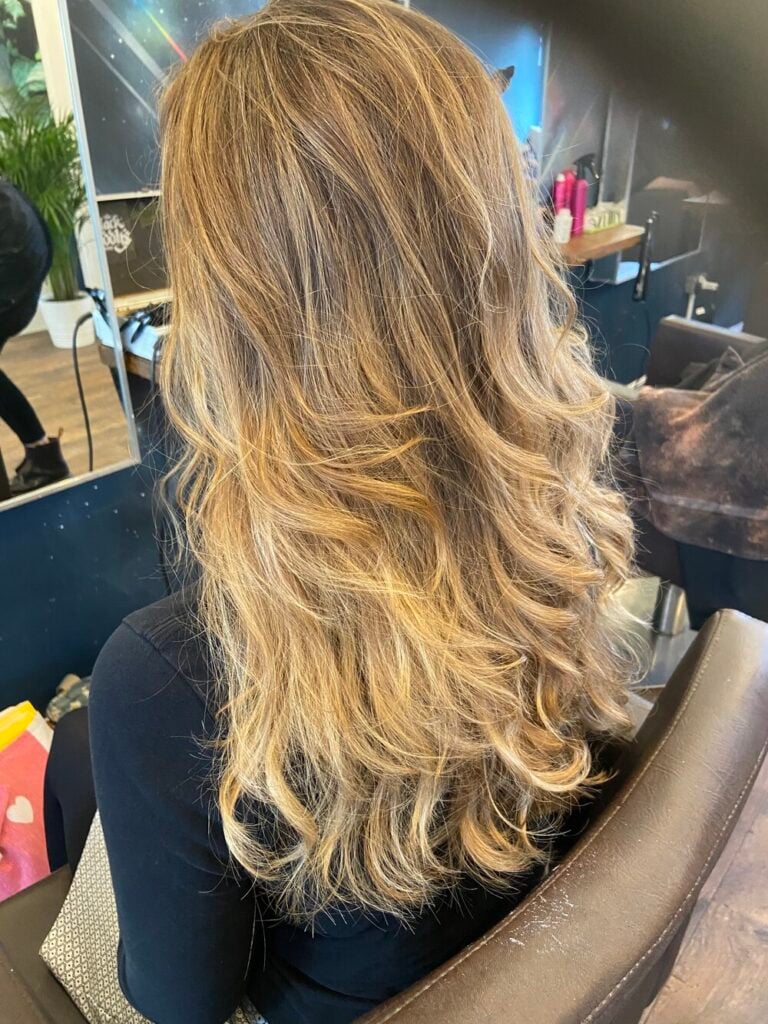 Their two Bristol locations mean they are easy to get a hold of and visit, no matter whereabouts you are in the city. You can find Mack Daddy's Salon at either 43 North View, Westbury Park, Bristol, BS6 7PY, and can call 0117 933 0948 to contact this branch, or 192 Wells Road, Knowle, Bristol, BS4 2AX, where you can reach them at 0117 971 7831. 
Read more about what styles are available at Mack Daddy's at https://www.mackdaddysbristol.com/home.
Mack Daddy's has been voted 'The Best and Most Forward-Thinking Salon' by Laboratoire Garnier in light of their gender-neutral haircuts and unisex styles offered. Their modern and fresh approach breaks out of classic moulds and makes the most of the urban, contemporary atmosphere. 
Styles are still somewhat determined by gender, though prices vary within these based upon hair length and style, not specifically your sex. A lady's wash, cut, and finish starts at £35, though students can get a hair cut from £30 based upon the length of their hair. A full colour and cut is £70 for short hair, or £93 for long hair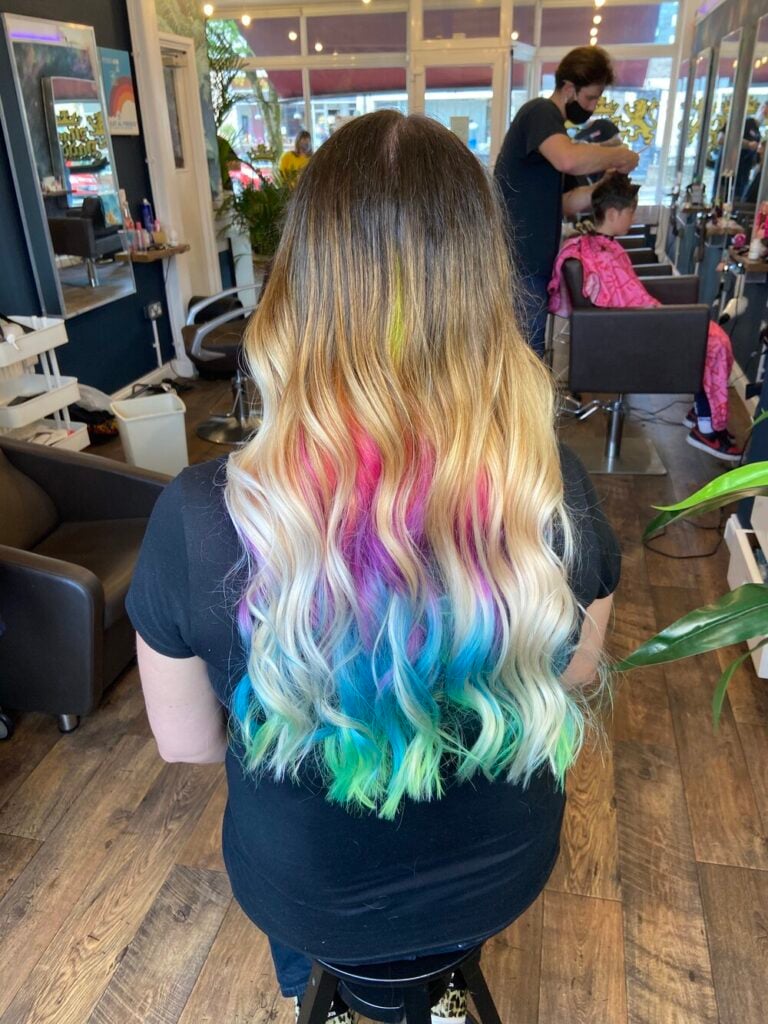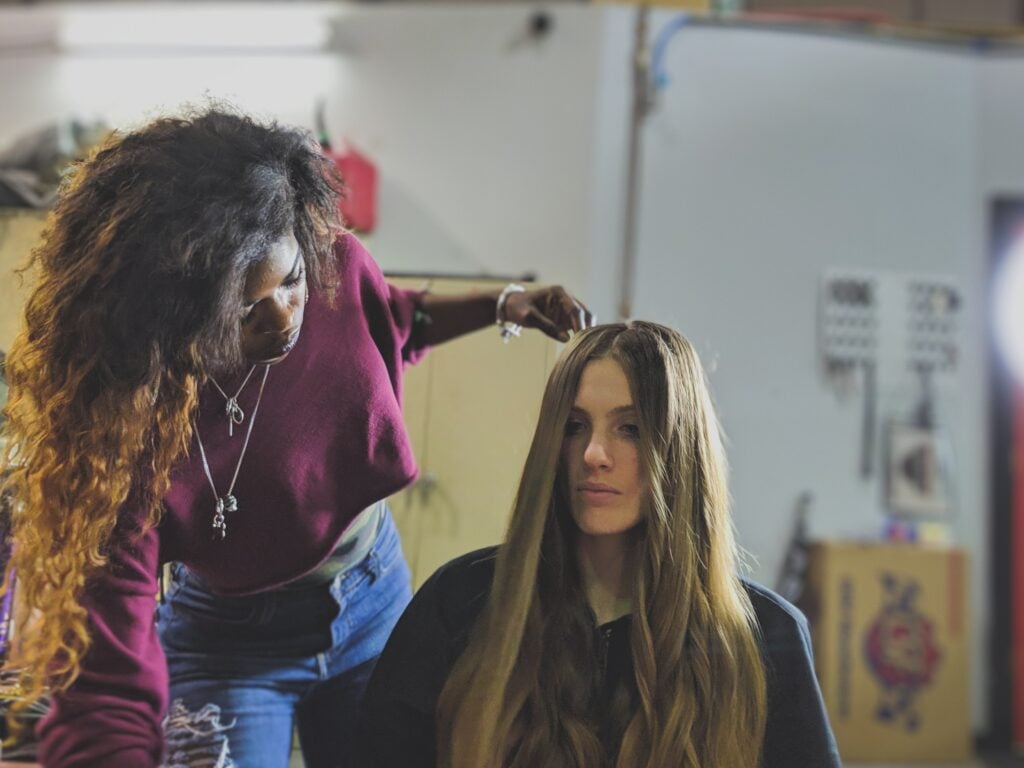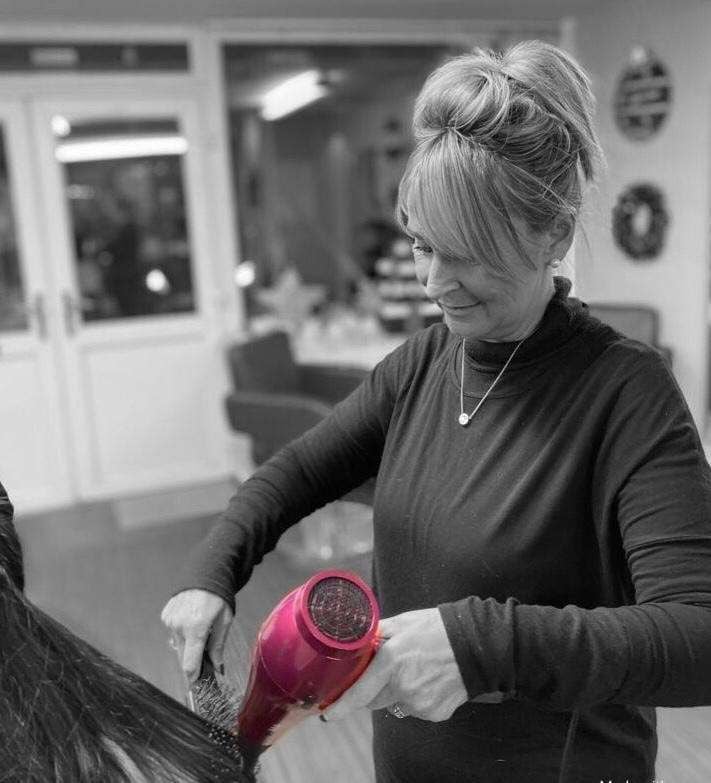 Check out https://www.pigtailshair.co.uk/ for further details or find Pig Tails Hair studio at 130 Rodway Road, Patchway, Bristol, BS34 5PF, or call in at 0117 931 4148.
Aside from their super fun name, Pig Tails Hair Studio is a great salon all round. They offer great services and just happen to be particularly family friendly. 
A cut and blow dry will come up to £40, though a wet cut is cheaper at £23, and a full head colour is £50. Even if these prices aren't screaming out to you, students take note, as Pig Tails offers a 20% student discount. 
Pig Tails are more than happy to make suggestions and give you advice for when you know you want a change but aren't sure exactly what you should go for, and their friendly, personable atmosphere will make sure you have a brilliant time.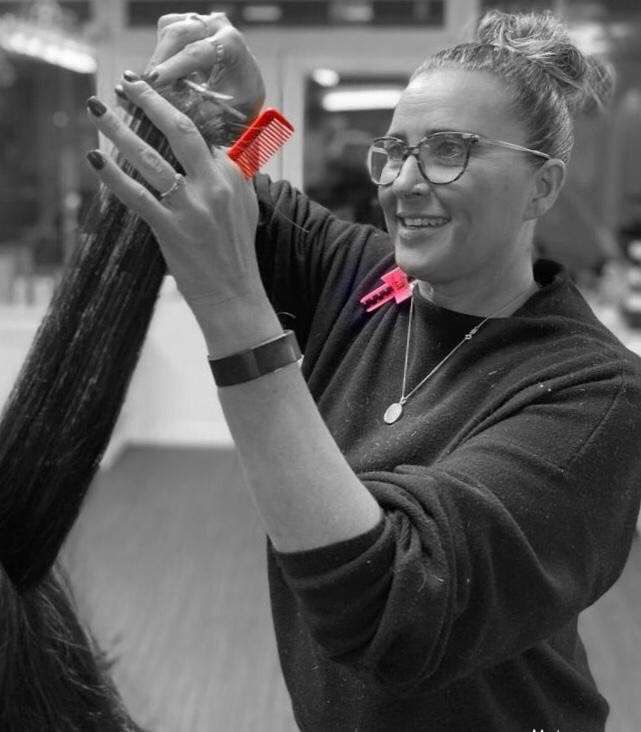 Everyone has a different set of criteria when searching for a good hairdresser, and the stylists and salons on this list might not do it for you, but luckily Bristol is jam packed with wonderful hairdressers. Hopefully somewhere on this list meets your hair cutting needs, and you can hold your gorgeous head of hair up high.