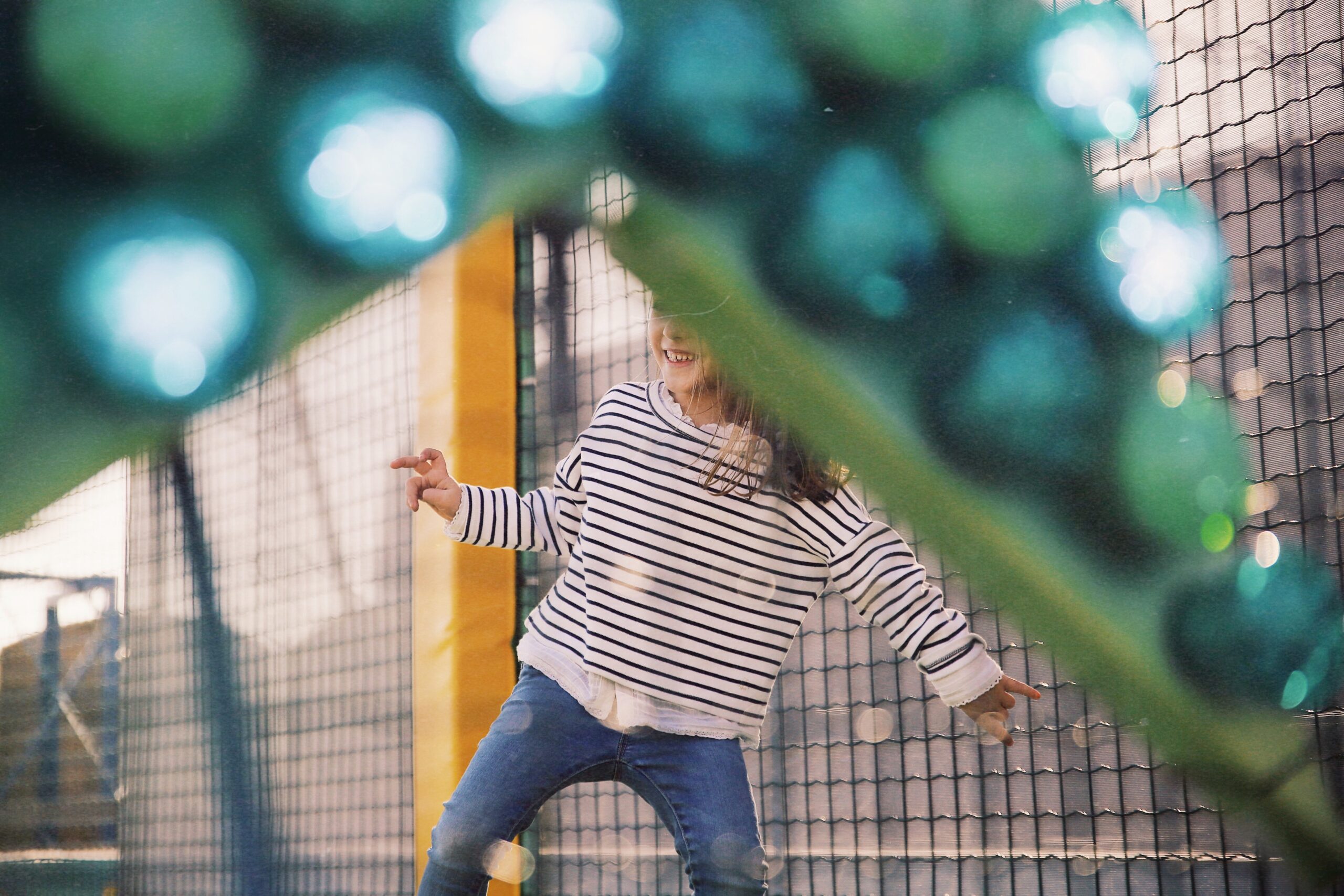 Play is an essential way for children to learn during the early childhood years. It teaches children how to self-regulate feelings, meaning they understand how to manage their behaviour and respond to how they feel. Play also supports children's language, social and cognitive skills. Soft play areas are not only a place for children to let their hair down and let go of some pent-up energy but also a place for stressed-out parents to grab a much-needed coffee and cake. There has been a lot of research done looking into the benefits that soft play has on children from birth to primary school age. This research has shown that soft play helps support:
Gross and fine motor development – when playing on the multilevel equipment, children use their larger muscles to climb, jump and run. They can access tubes, slides, ball pits, climbing frames, rope swings and scramble nets, all of which have a clear link to physical development and gross motor skills. But the equipment also helps develop children's fine motor skills by gripping, grabbing, and clinging. This strengthens the small muscles in their hands which are the muscles they will use when holding a pencil, tying shoelaces, or using cutlery as they grow older.
Emotional development – a child's emotional wellbeing is one of their parents' primary concerns, and often the connection between physical activity and emotional development and wellbeing is underestimated. Physical activity helps children release frustration and tension. It also benefits their minds and helps improve their concentration. Soft play also supports independence, enhances confidence, helps children learn how to navigate obstacles with little help, feel pride in their achievements, and overcome challenges.
Quality of sleep – this alone could probably sell most parents on soft play as anything that improves their child's sleep gets their vote. Studies have found that aerobic or moderate-intensity exercise improves sleep quality. Children should have interspersed periods of rest and play but not reach a point of exhaustion as this gets them overtired.
Social skills – children will communicate in many ways. During soft play, your child can choose whether to explore the obstacles alone or with others. You may find that the equipment encourages your child to problem-solve and communicate with other kids. It also provides the opportunity to develop essential turn-taking skills and pushes many children outside their comfort zone.
Intellectual development – soft play equipment is designed to encourage children to solve problems and negotiate the obstacles to achieve their goals. They have to work things out for themselves or form friendship groups to tackle the areas together.  The bright colours, textures and smells found in a soft play area also stimulate brain development. All of which improves concentration with learning in school.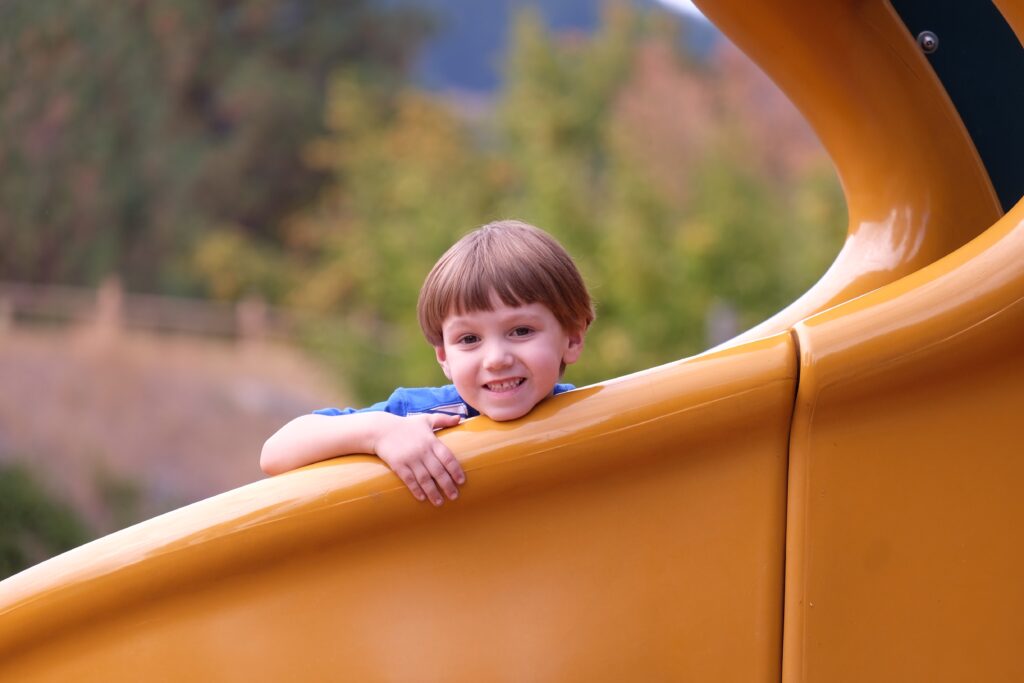 There's no shortage of soft plays in and around Bristol, all of which are guaranteed to help your child in a positive way. Whether you're new to soft play or the Bristol area or just looking for new facilities to explore, we've made a list of some of our favourite local Bristol soft plays guaranteed to benefit your child in many ways. 
Based in the Broadmead area of Bristol, Jungle Mania boasts a two-tiered soft play structure that guarantees your children will never get bored of exploring. Children can show off their agility in the ninja course full of obstacles, and other facilities include an LED spider web to get tangled in, a ball pit and giant slides. There are separate baby and toddler areas with a magical musical roundabout for families with young children. Should you or your children feel peckish, you can visit Jungle Mania's Tree Tops Café and purchase healthy food from their menu that promotes wellbeing. Jungle Mania also offers party options to celebrate your child's big day. You can choose a premium package or exclusively hire the soft play area. Jungle Mania is currently in the process of adding an exclusive members club that is free to join and provides special discounts and offers.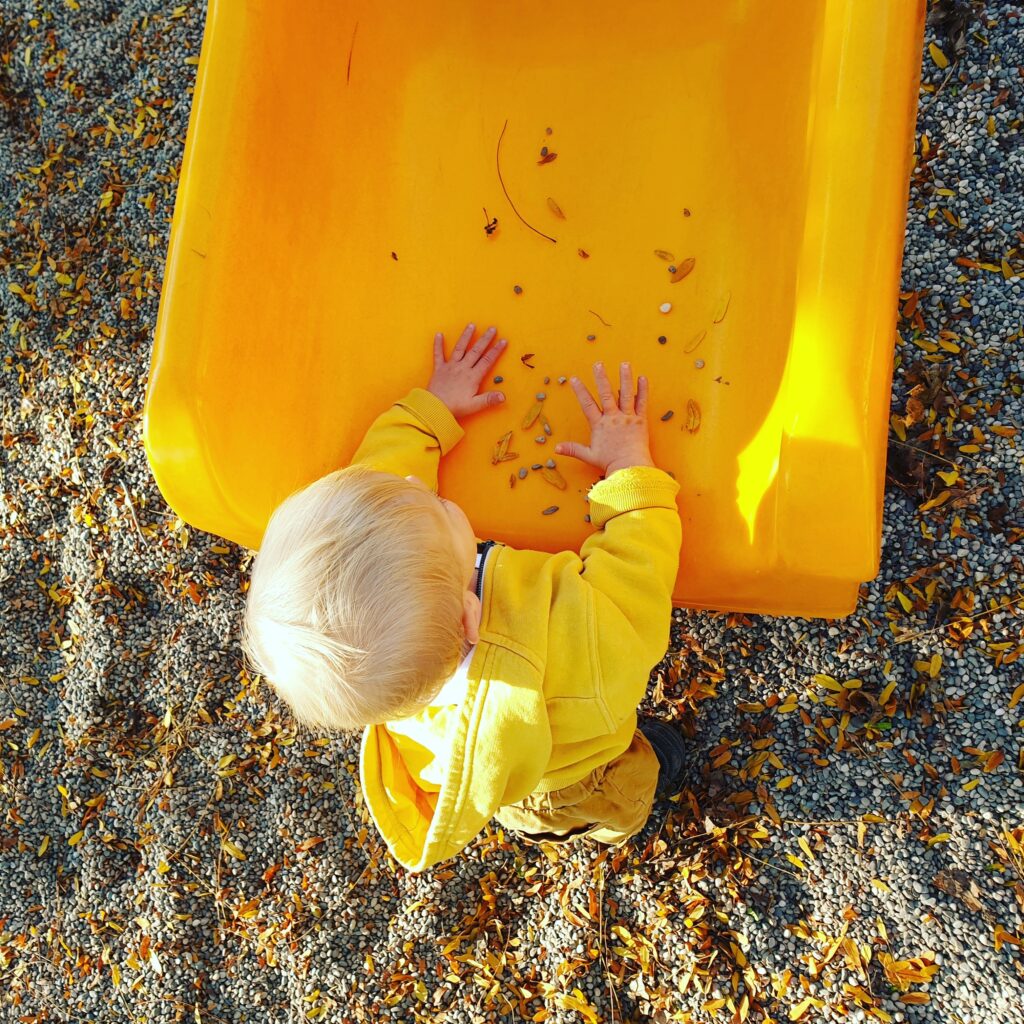 Located at Cribbs Causeway, north of Bristol, Jump claims to be the largest indoor play centre in the United Kingdom and is open seven days a week. It caters to children of all ages, and they have a wide range of equipment that is sure to keep your children entertained for hours, including; ball pits, inflatables and climbing frames. There is also an indoor football pitch for the budding football players. Parents with young children will be thrilled with everything the extensive toddler area has to offer. At Jump, they emphasise having fun and even encourage the parents to get up and join in. When you have burnt off tons of energy, you can visit the café and restaurant facilities, where chefs prepare food fresh daily. They even provide facilities for you to warm up your baby milk and food. Jump offers unique party packages in their fantastically themed party rooms as well childcare at their brand new Caerleon childcare facility.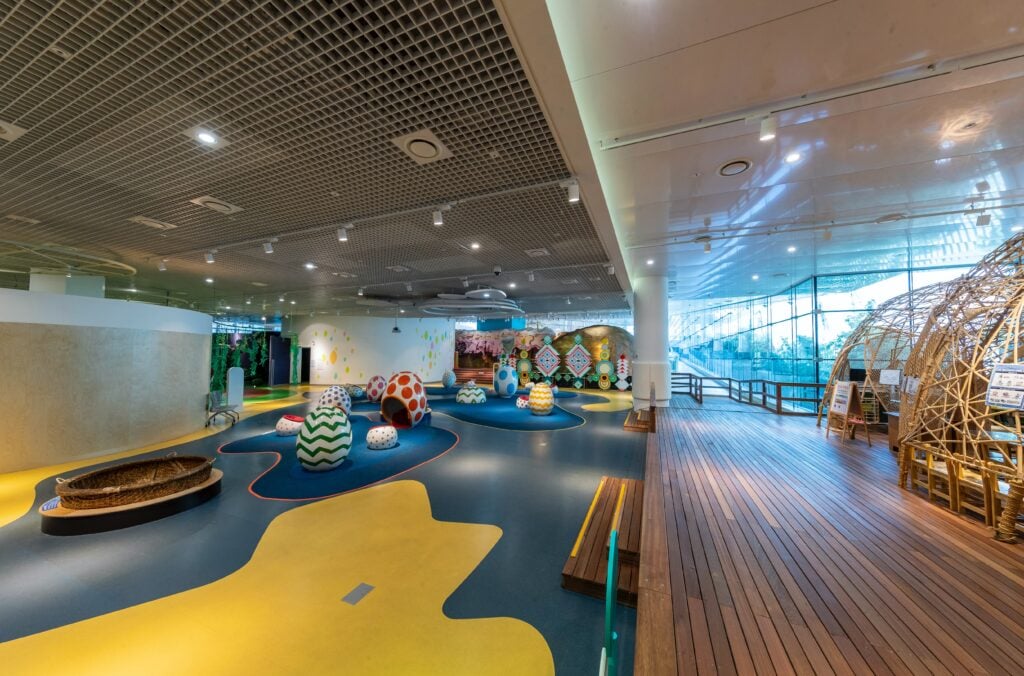 Boing! is a community nonprofit social enterprise soft play facility in Lockleaze that aims to bring families in the local community together. The facility is designed for children aged 0-5 years old and their families. There are separate play areas for different age groups to play with age-appropriate toys and Boing! also has role play and family areas for kids to explore and develop their social skills. There is an onsite café with a kitchen and dining area, and you can hire Boing! for self-catering parties. Boing! also offers its facilities for community and private hire. They offer a low-cost venue that serves as a versatile space and comes with support to pull off a great event. Another plus for Boing! is that it's right next to Gainsborough Square Park, where you can enjoy the swings and climbing frames on nice days.
Located in Brislington, Noah's Ark Play Centre provides families with a user-friendly, full-of-fun experience. Your kids will be able to climb, swing, jump, hide, bounce, roll and wriggle as they play in the adventure and sports zones. Noah's Ark has a dedicated toddler-only area that allows younger kids to explore safely. If you visit on a quiet day, play is unlimited, and they also normally offer a monthly pass for £15, although this option is unavailable at the moment due to the pandemic. There is a café on site which provides a wide range of hot and cold food and drink if you get hungry after all that play. The play centre also offers birthday, school, nursery, and family parties and offers two-hour packages with different menu choices and play included.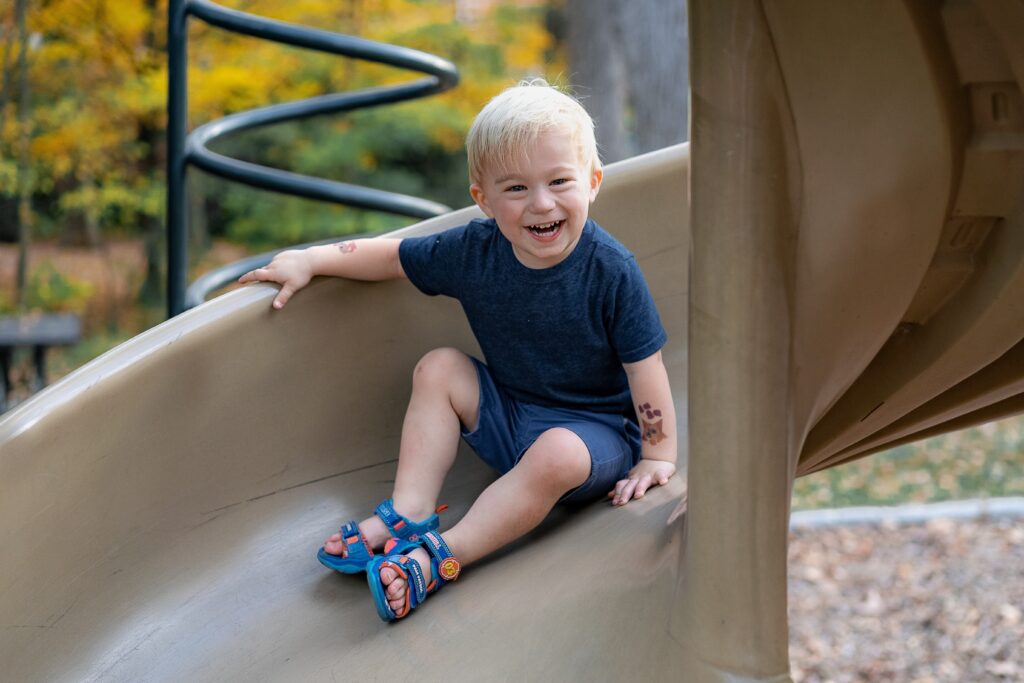 Wacky Warehouse soft play is located in the Wishing Well pub in Kingswood on the eastern border of Bristol. The play centre is designed for kids under 12-years-old who are visiting the pub and restaurant with their family. Since the soft play and pub are connected, you can even order food through an app from the soft play. Family's who visit the Wacky Warehouse frequently can join their loyalty club, which is called the Wacky Club. Members get unlimited visits for either £7.50 per month for one child or £15 for two children. Wacky Warehouse also has a newsletter and Facebook page which offer fun activities for kids to complete at home. Wacky Warehouse has locations all around the UK, and there is a second Bristol location at the Mill House pub just north of Bristol in Emerson Green.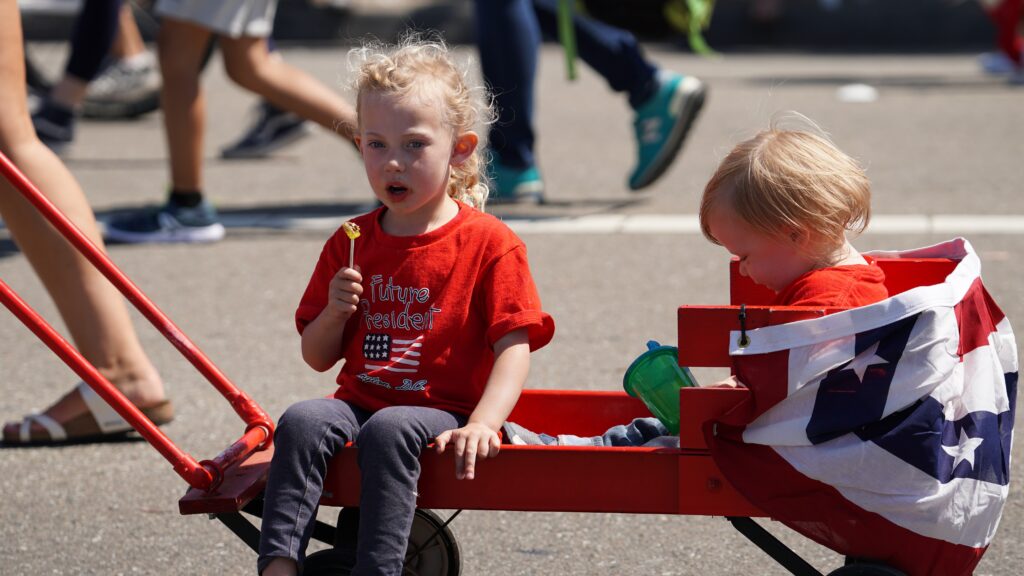 A family-run soft play found inside Kemps Garden Centre, Jaq's has a massive 50 sqm made-to-order play structure with something for kids of all ages. There is a designated area only for children under 36 months to ensure they can play and explore freely and safely. Jaq's also offers unique outdoor play options for kids with a pirate ship sandpit and play area, shops where they can roleplay and a farm. They offer birthday parties onsite as well as mobile hire of some soft play equipment for home parties.  
Conveniently located in the Boardwalk Shopping Centre, i-Play offers a fun soft play facility for kids not far from the city centre. They offer separate play areas for different age groups to keep kids safe and playing with age-appropriate toys while also allowing parents to keep an eye on kids in different sections at once. There is also a café serving up a variety of fresh sandwiches and drinks. Because of COVID, sessions are limited to two-hour play blocks, and you need a reservation to attend. i-Play also traditionally offers birthday parties, although these are currently on hold due to government restrictions.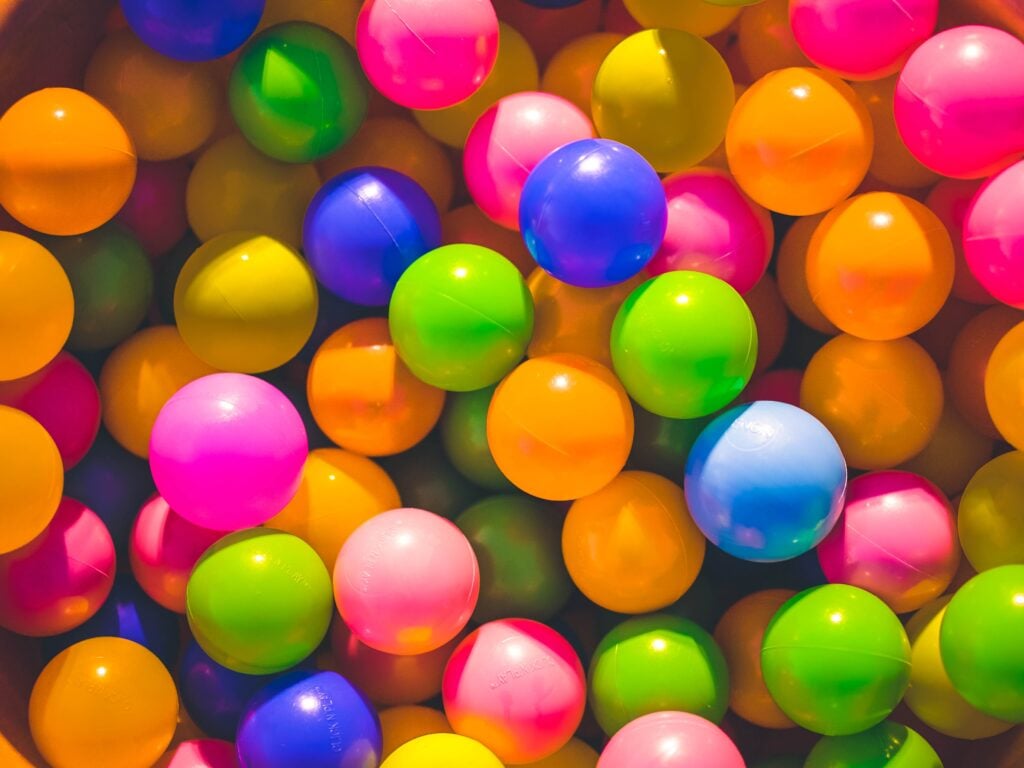 If you have older kids, Flip Out in Longwell Green is the perfect alternative to traditional soft play. Flip Out is an indoor adventure park with trampolines, obstacles and games available; it'll keep the whole family entertained. Anyone is welcome to jump at Flip Out, but children under five must be accompanied by an adult at all times. Flip Out has locations all around the UK and has become incredibly popular in recent years. If you plan to visit, it's important to book ahead of time because popular slots can sell out. Slots can be booked in one and two hour increments during peak times. They also offer a number of deals on weekdays like the stay and play package, which lets kids under 5 have unlimited play between 10 and 3 for only £6. Flip Out also offers a few birthday party packages perfect for kids of any age. The package includes an hour of jumping for a minimum of 10 guests and then 30 minutes in a private room for food and cake.