Best Garden Centres in Bristol
Over the summer months, plenty of us make the most of our gardens to enjoy the sunshine, whether you're tending to your lawn, lounging and reading a book, or hosting a get together, we all want to relax with a pretty view. Plus, with all the time at home over the lockdown periods, Brits up and down the nation began developing a green thumb. Now, we are blessed with gorgeous gardens but need to find a way to maintain those blooming flowers year in, and year out. Whatever your garden style is, seedlings and greenhouses, or low maintenance with plenty of seating areas, there is a garden centre in Bristol that'll have what you're looking for. Here are our picks for the stores worth checking out. 
All locations, products, and contact information details are accurate as of August 2021.
Riverside Garden Centre and Café
The Riverside Garden Centre is the largest independent garden centre in Bristol, meaning you're likely to find all the bits and pieces, odds and ends you're looking for in store. Established in 1987, Riverside have built up the store aiming to be unique and bring something new to the table. I'm sure many keen gardeners in Bristol will be well aware that the Riverside Garden Centre plays a key role in the community, working with local charities, supporting existing projects and helping to develop new ones; they describe themselves as a 'social enterprise' and they certainly help keep Bristol looking beautiful. 
You'll easily spot the Riverside Garden Centre as you're out and about with its incredibly distinctive look. Riverside has architectural features that have won awards, most notably their 'shade house', creating the correct conditions for a number of plants, ensuring you'll walk away with high quality products.
The Daily Telegraph has named the Riverside Garden Centre Café one of the top 25 Garden Centre Cafés in England, so it goes without saying that it is a worthwhile visit. Their menu holds a wonderful range of breakfast and lunch items. The lunchtime specials change each week, keeping fresh, seasonal dishes available, though there are usually a fantastic selection of salads, soups, stews, and sandwiches and of course, the best bit of any garden centre pit stop, homemade cake. Their café is vegetarian, and you'll find only the best organic and homemade foods instore. Breakfast is served until 11.30am, with a wonderful selection of teas, coffees, cakes, and toast, and from 12.00 noon until 2.30pm, you can treat yourself to a lovely lunch. Whilst you're resting your feet from shopping, it's worth having a seat on the sun terrace or let the kids burn off some steam in the play area. 
Even if you don't plan on shopping at Riverside Garden Centre, perhaps it's a little out of the way, it is worth checking out their website at http://riversidegardencentre.com/ where you'll find a fantastic selection of resources that'll get your garden into shipshape. This is a brilliant tool to find answers to all your horticulture questions, or if that fails, the members of staff at Riverside are exceptionally knowledgeable and more than happy to offer any gardening advice, whether you're not sure why your plants aren't thriving, or you just don't know what will work in the space you have.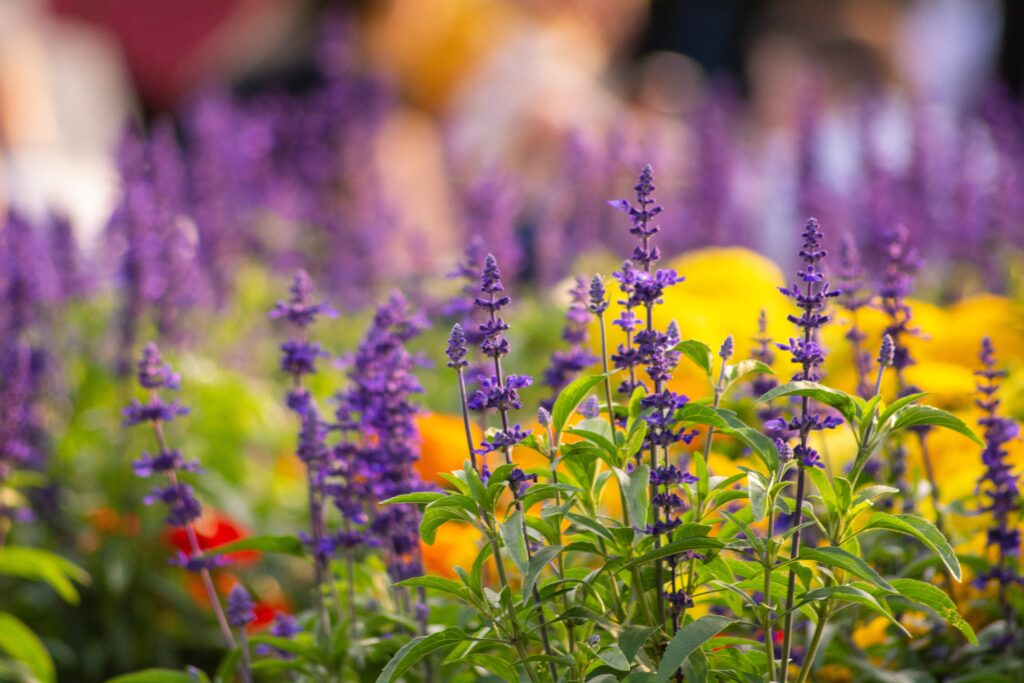 There are some brilliant blog posts to be read under the heading 'Gardener's Advice'. Whether you are a beginner first learning how to plant bulbs (if so, check out Bulb Planting – intro and advice) or are looking to just up your gardening game that little bit more, there are plenty of great and helpful reads you can access free of charge. This is just one more way Riverside helps to engage with the community. 
Now, I'm sure that I'm not the only one who has been defeated by planting in the wrong seasons, time and time again, particularly with vegetables which can be particularly pernickety. But, with the Growing Calendar on the Riverside Garden Centre website, you can end the battle with seasonal plants and never again will your veggie patch be a flop. The answers are shared in an accessible, easy to read at a glance, and frankly quite pretty format. You can see when your seeds should be sown inside, sorting out planting tube sets and offsets, when to sow outdoors, when seedlings can be cut and planted, when to harvest, and when to thin, all in a colour coordinated fashion.  
Perhaps most importantly online, you can gain an idea of what Riverside has in stock so you can make the decision as to if you really need to trapse over to the store, and hey who knows, you might find something else you didn't even know was missing from your garden. 
Riverside Garden Centre is fairly easy to get to, with plenty of parking available so you can stock up your car with plants and pots you'll inevitably buy. You can find the Riverside Garden Centre on Clift House Road, Southville, Bristol, BSE 1RX. If you have any questions, call 01179 667 535 or email admin@riversidegardencentre.com. Riverside is open 9.30am until 5.30pm, Monday to Saturday, and 10.30am until 4.30pm on Sundays. Be sure to pop on in or visit their website. 
Brackenwood Plant and Garden Centre
Brackenwood Plant and Garden Centre has been running for more than 40 years in the rural area of Bristol, Abbots Leigh. The site covers a huge 12 acres, as the plants sold are largely grown onsite. You'll find this family run business tucked into a shallow valley, making it in the ideal spot for plenty of plants to flourish in, meaning they'll be in brilliant shape for you to take on home. In just one year, over 20,000 herbaceous perennials, spanning a number of varieties, have been hand grown on site, a testament not only to the team's dedication but to the sheer size of the centre. 
Brackenwood is also home to the stunning Garden Tea Room, overlooking the centre's impressive array of plants; this is a great place to stop and recharge. The opening hours and contact information are different than those of the main garden centre, so be aware of this. The tea rooms open at 10.00am and stay open until 3.30pm every day. You can call them on 01275 374 292 with any questions or queries. Their menu regularly switches, but some fantastic items that often feature are a goat's cheese salad, lemon and lavender tarts, Clarkes pies, curries, quiches, and plenty more. Brackenwood advise that you book ahead to make sure you don't miss out, and if you have your eye on Sunday lunch at Brackenwood Plant and Garden Centre Tea Rooms, you will need to book in advance, because the spaces and tables do get snatched up quickly.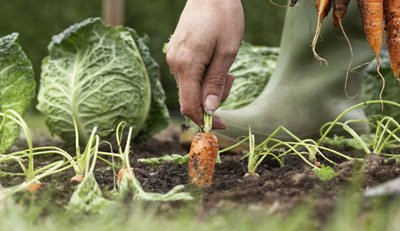 You'll find a long list of all the equipment you may need to care for your garden online at https://brackenwood-plantandgardencentre.com/ no matter how particular you need to be. Pick from over 20 types of compost; plants can be fussy but there is no need to compromise – you'll be able to find what you need. 
Brackenwood Plant and Garden Centre is another garden centre that is well tied into the community, holding some events throughout the year that make the most of the huge site. Most notably is the Annual Snowdrop Walk, which gives you a tour through the private woodland area to see snowdrops, wild cyclamen, and oxlips. You can catch a glimpse of what goes on backstage with a behind the scenes style tour of the centre's growing tunnels in preparation for the next seasons plants. Usually, this tour takes place in the wintertime and is just one of many winter events. 
Speaking of winter events, the Christmas activities held are sure to get you in the festive spirit. In the past, Brackenwood have been known to host wreath workshops, where guests can make a natural wreath to take home, with all the materials provided as well as a hot drink and cake. This is a workshop I certainly hope makes a return.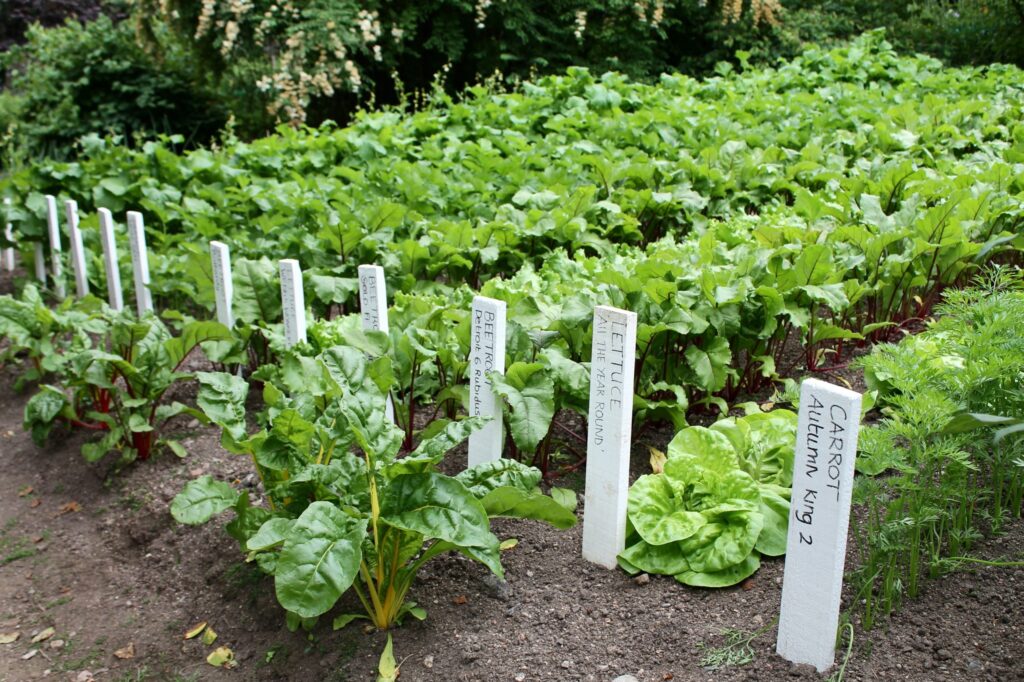 Another great activity to get involved with at Brackenwood are the botanical art classes. Jackie Isard hosts botanical water colour classes. You do need some watercolour experience to keep up, but beginner sessions are on offer too. Or, if watercolours or a class structure aren't quite your cup of tea, the Botanical Painters Society meet at Brackenwood too. 
The huge site attracts plenty of wildlife; between the neighbouring fields and the woodlands, there are plenty of animals who love to pop by and visit. Brackenwood have beehives held in their fields and large composting sites, encouraging nature, and helping the local environments. If you're a keen bird watcher, keep your eyes peeled at Brackenwood, as they see tons of small birds, like robins, wrens, and blue tits, but also some larger birds like green and spotted woodpeckers. This garden centre does all they can to help the wildlife grow.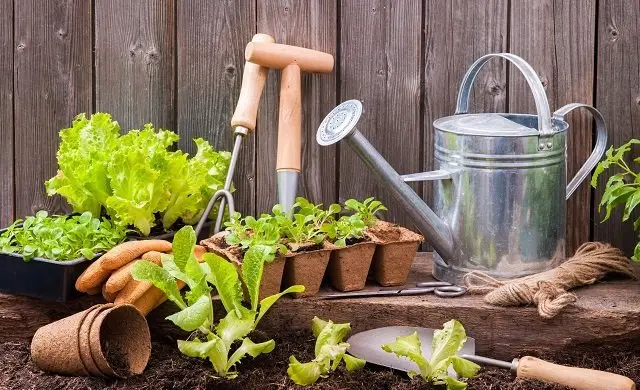 To contact Brackenwood Plant and Garden Centre, ring 01275 375 292 or email bracken.wood@btconnect.com, please remember these details are separate to those of the tea rooms. The garden centre is open Monday to Saturday 8.30am until 5.00pm and Sundays 10.00am until 4.30pm, with the tills opening at 10.30am. Swing by to Leigh Court Estate, Abbots Leigh, Pill Road, Bristol, BS8 3RA to check out the Brackenwood Plant and Garden Centre.
Not everyone's garden style is full to the brim with blooming bulbs and pots filled with bedding plants; some people prefer a low maintenance style, or a practical look with plenty of seating, furniture, and perhaps even a barbeque. Whilst you can certainly find the former here at Whitehall Garden Centre too, there is a fantastic selection of garden décor and furniture available too. 
If your garden isn't all shrubs and greenery, this might be the garden centre for you. There are plenty of choices for seating, great for your summer get togethers and family events, whether you're looking for bar sets, dining sets, benches, or recliners, there are tons of options to suit every garden, every personality, a range of budgets, and every home. Perhaps you want something new and fun, to splash for a water feature this summer, then it is certainly worth considering Whitehall Garden Centre. 
Of course, there are also a great range of plant pots, seeds, and gardening equipment too. This versatile space is bound to be home to something you love. 
With Whitehall Garden Centre, you are able to order online, perfect for when you're shopping for such large bits of furniture you definitely don't want to lug back home. With click and collect options too, ordering your dream garden from home couldn't be easier. You can even pre order all your gear, so you're set for a stunning garden by the time summer rolls around. 
Visit https://www.whitehallgardencentre.co.uk/, to see all that's on offer or head into their store on Norton Lane, Whitchurch, Bristol, BS14 0BT. If you have any questions, you can get in touch at 01275 832 296. Opening hours are Monday to Saturday 8.30am to 5.30pm and Sunday 10.30am to 4.30. 
Almondsbury Garden Centre
This is another garden centre with a brilliant range, from plants to furniture, you'll find everything you're looking for. 
If you need tips and vision for your garden, be sure to check out the 'Advice and Inspiration' page on their website https://www.almondsbury.co.uk/, where you'll find everything you need, from learning what's going wrong to seeing what direction your garden could go in. Here you can also find a number of free blog post jam packed with gardening tips and tricks. 
Check out the Compost Drive Thru at Almondsbury, perfect for when you're just running out midway through a gardening session. This is a contact free way to pick up some compost where you don't even have to leave your car. This is great if you're nervous post COVID reopening or if you simply don't need to wander through the entire store. 
Almondsbury Garden Centre is home to The Kitchen. Whilst the usual range of items aren't on offer, a takeaway service is available, selling a brilliant range of cakes, coffees, and other treats to take home, or to the outside decking area seating. 
Visit Almondsbury Garden Centre at Over Lane, Almondsbury, Bristol, BS32 4BP, call on 01454 457 300 and find them open between 9.00am and 5.30pm Monday to Saturday, and 10.00am until 4.30pm on a Sunday. 
No matter how you like to garden or what space you're working with, there's a store for every option in Bristol. Pick up your spade and stick your gardening gloves on!