The Best Beaches Near Bristol
Water plays an important role in both the past and present of Bristol. The city was built around the river, and the harbour played a big role in turning Bristol into the city it is today. But even with so much water surrounding the city, there are no beaches in Bristol. Bristol's waterways are part of the working harbour, and the tides are incredibly complex, meaning that it is far too dangerous to swim there. Fortunately, there are numerous stunning beaches within driving distance of the city as well as accessible by public transport, making for the perfect day trip on a warm and sunny day. Here's a list of ten of our favourite beaches near Bristol. 
Beach Road, Kewstoke, Weston Super Mare, North Somerset, BS22 9UR
One of the closest beaches to Bristol, Sand Bay Beach in Weston-Super-Mare, is super easy to get to by both car and public transport. The beach is only about a 45-minute drive from the city centre and if you don't have access to a car, hop on the train at Temple Meads. It's a 30-minute ride to Weston-Super-Mare, and from there, you can get the bus up to Sand Road. You can walk the 2.5 miles from the station to the beach along the coastal road if you prefer. Weston-Super-Mare is home to some of the best beaches in the country, and Sand Bay definitely ranks among those. In addition to swimming and relaxing, the flat and expansive beach is popular amongst beachcombers and horseback riders.
 Beach Road, Severn Beach, Bristol, BS35 4PE
Even without access to a car, you can still easily get from Bristol to the beach in an hour or less. Severn Beach is located about 12 miles northwest of the city centre and conveniently has a train station just under half a mile from the beach. From Temple Meads Station, simply get on the Severn Beach line (B8S). A single ticket is £2, and a return is £3, and the train journey only takes about 40 minutes. Once you arrive, take a left out of the station and walk down Station Road until you hit the beach. There is a sea wall along the beach with a paved pathway, so in addition to relaxing on the beach, you can enjoy a picturesque walk. The pathway is part of the Severn Way, a 224-mile-long distance footpath that follows the River Severn from its source in Plynlimon all the way to Bristol's bustling harbour. No trip to Severn Beach is complete without a visit to the oldest cafe in town, Shirley's Café on Station Road, for some of the best fish and chips or a slice of their delicious cake.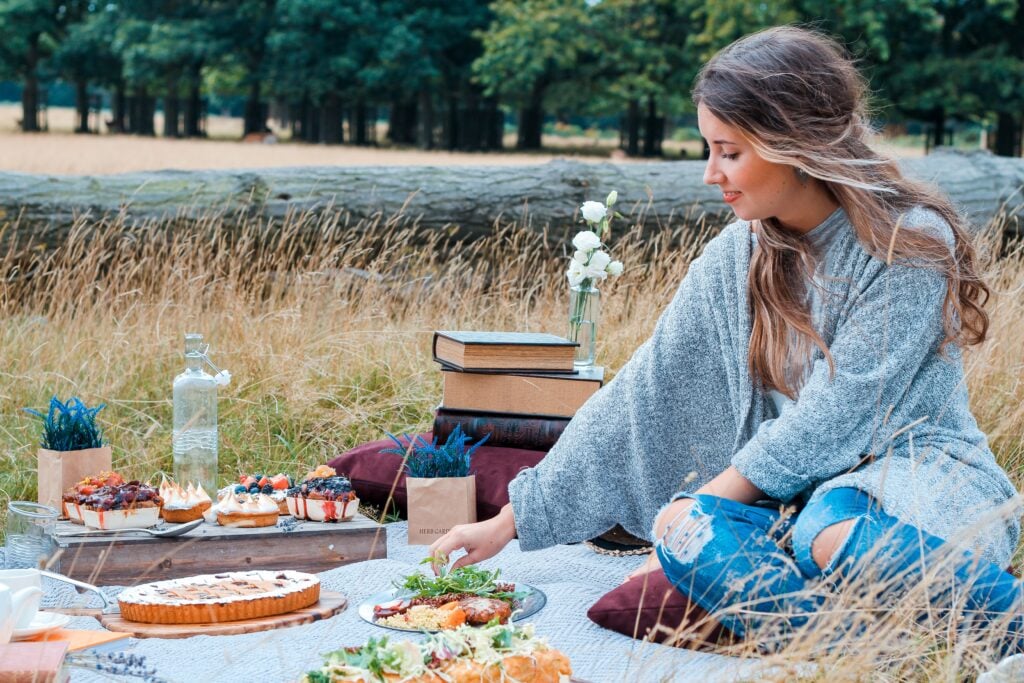 Barry Island,Vale of Glamorgan, CF62 5TJ
While Barry Island is a bit further from Bristol than some of the other beaches, it's well worth the hour drive for a fun day in the sun, soaking up everything the beach has to offer. There is plenty of parking in car parks right next to the beach, and it costs £6 to park for the entire day. You can also take the train to Barry Island in about two hours by getting a train from Bristol to Cardiff and a second train from Cardiff to Barry Island. The massive beach is the perfect place to spend a relaxing day away from the city, sunbathing and swimming. In addition to the pristine beach, Barry Island has everything else you need for the perfect beach day like fish and chips, ice cream, horse and carriage rides and Barry Island Pleasure Park. The amusement park has been open for more than 100 years and is home to classic beachside rides and attractions like the star flyer, a Ferris wheel, and rollercoasters. Entrance to the park is free, and tokens start at £1 per token, but the more you buy, the cheaper they are. Barry Island is an especially great beach to visit with kids because there is so much to do, they'll never get bored. 
A little over an hour south of Bristol, St Audrie's Bay is a unique pebble beach with a view of the Bristol Channel. But what makes St Audrie's Bay so special is that there are two waterfalls cascading down the cliffs at the back of the beach. These cliffs do mean that it is not the most accessible beach with a number of steps to get down to the beach, but if you're able, it's definitely worth the hike. Free parking is available at one of the nearby holiday parks, and the park also has a store that visitors can use to stock up on all their beach essentials. Since this beach is a bit more secluded, it's important to remember that you won't have ice cream or fish and chips shops available and that you'll need to plan ahead about what you're going to eat and drink throughout the day. With its convenient location to both Bristol and the Quantock Hills, St Audrie's Bay is a great spot to spend a few hours cooling off after a hike or enjoy a full day of uninterrupted bliss. 
Bossington Beach, West Somerset (TA24 8HF)
About 15 miles west of St Audrie's Bay, Bossington Beach is another secluded and picturesque pebbled beach. It's about a two-hour drive from Bristol, so one of the furthest beaches on our list, but well worth the journey. Visitors can use the National Trust car park, which is £5 to park for the full day or free if you're a National Trust member. From there, it's about a ten-minute walk down to the beach. The gravel roads can get muddy after it has rained, so keep that in mind when choosing your footwear. Right next to the beach, you'll find a thriving marshland that is home to countless different birds and insects. Also on the beach are limekilns used to produce limestone and several World War II pillboxes. While the beach is stunning and there is plenty to explore, Bossington Beach is not the beach to visit if you're looking to spend the afternoon swimming. The currents are incredibly strong, so swimming is not advised, but you can wade and dip your feet in to cool off. If you visit Bossington Beach, make sure to also spend some time exploring the quaint town of Bossington with its countless shops, cafes, and restaurants.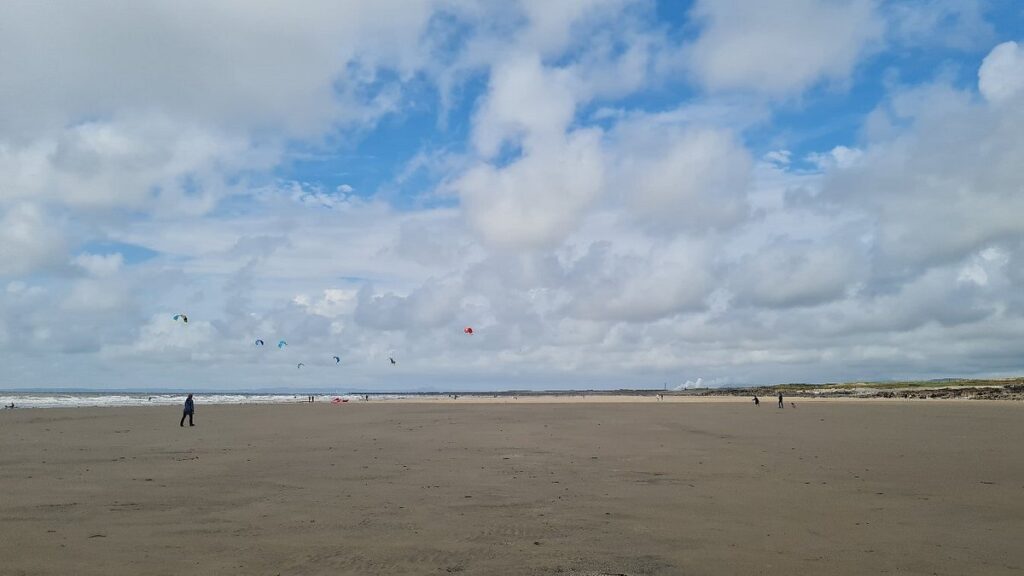 Another Welsh beach about 90 minutes from Bristol, Rest Bay, is the perfect spot if you're looking to go surfing. You find good waves almost every day, and it's a great beach for both beginners and more advanced surfers. Even if you don't like surfing, Rest Bay is still worth a visit. The beach is expansive, and there is a paved walking path along the beach that leads all the way into the town of Porthcawl. There's a large car park right across the street from the beach, and it costs £4 to park for the day. Rest Bay is also accessible by public transport although it does take about three hours to get from Bristol. From Bristol Parkway Station, you can get a train to Bridgend before getting a bus to Porthcawl. From Porthcawl, there is a bus that goes directly to the beach, or you can walk the coastal path. Rest Bay is a lesser-known beach, so it's the perfect place to go if you're looking to avoid tourists and overly crowded beaches for a truly relaxing escape. 
Ladye Bay, Clevedon BS21 7BU, UK
Only 30 minutes from Bristol city centre by car, you won't find many beaches more convenient than Ladye Bay. Not far from Clevedon Beach or Clevedon town centre, Ladye Bay is considered a bit of a local secret. The small cove is tucked away in the cliffs and isn't visible from the road. It's the perfect place to escape for a bit of peace and quiet away from the hustle and bustle of normal city life. To get to the beach, simply park in the town centre and follow the coastal path down, or you can park on Bay Rd and take one of the steep paths down to the beach. You can also get the bus from Bristol city centre right to Clevedon which takes about an hour. Since the beach is next to the cliffs, this is not an accessible beach. Ladye Bay is also not a beach to swim at as the currents are dangerously strong.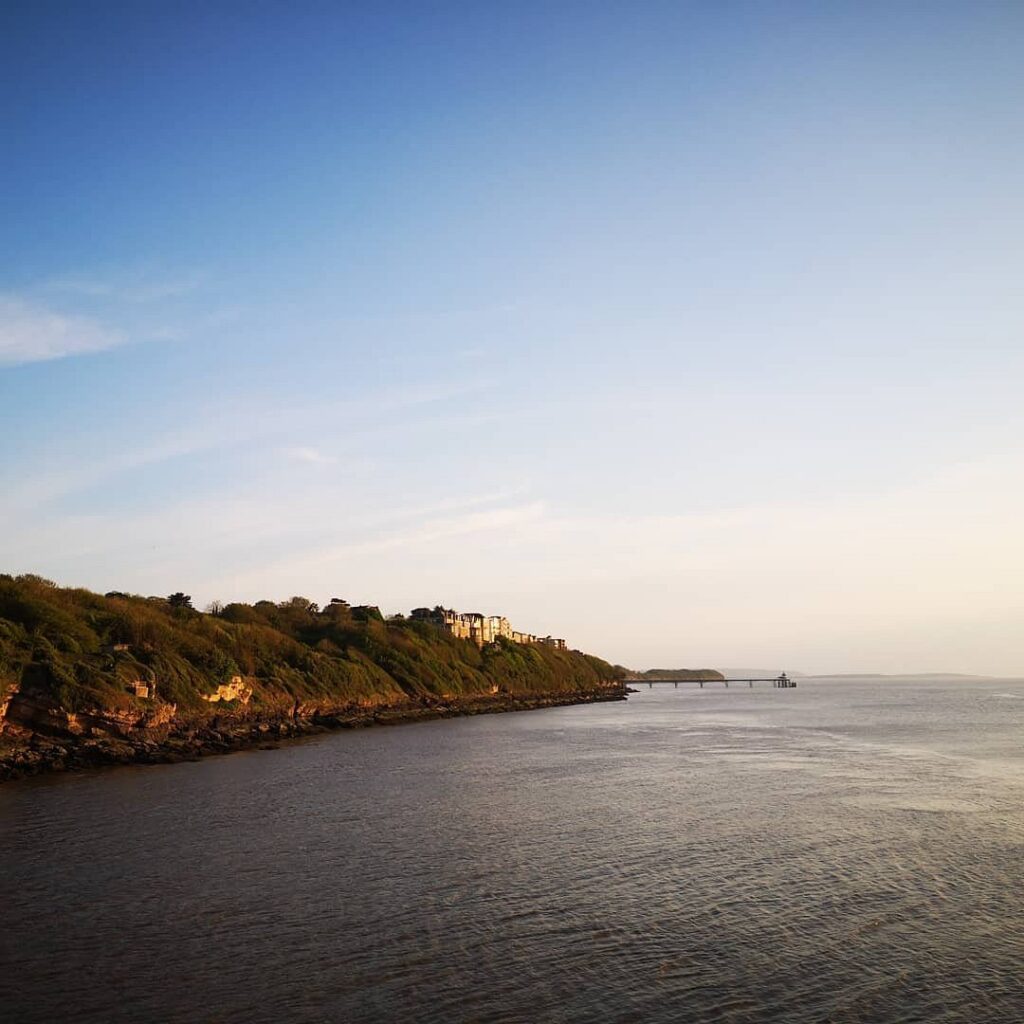 Southerndown, Bridgend CF32 0RP, United Kingdom
Not far from Porthcawl and Rest Bay is another fantastic beach, Southerndown Beach in Dunraven Bay. The cliffs overlooking the beach provide some of the most spectacular coastal views you'll find in the UK. The sandy beach is perfect for sunbathing and swimming and is also popular for surfing, canoeing, and even windsurfing. At low tide, there are a number of rock pools that are fun to explore with kids, and there are loads of fossils that can be found in the rocks. Similar to Rest Bay, you can get to Southerndown Beach using public transport, but it does take a few hours. After getting the train to Bridgend, get the bus to Southerdown and get off by the Three Golden Cups Pub and Campsite. From there, just walk about ten minutes down the road, past the beach car park to the beach. By car, it takes about an hour and a half to get from Bristol to Southerndown, and there is a car park only a few minutes away from the beach where you can park for £6. 
Beach Rd, Dawlish EX7 0NF, United Kingdom
Nearly two hours south of Bristol, Dawlish Warren Beach is the furthest beach from Bristol on this list, but it is also one of the best beaches in the country and well worth the journey. The beach is also incredibly easy to access by public transport. From Temple Meads station, passengers take a one-hour train to Exeter St Davids and then transfer to a second train headed for Dawlish Warren station. The beach is only a few minutes walk from the station making Dawlish Warren Beach one of the simplest beaches to access via public transport from Bristol. The massive beach offers stunning views and is incredibly popular with tourists and locals. Dawlish Warren is a great beach for families because it has lifeguards on duty from May to September as well as toilet and shower facilities. There are also arcades, rides, and cafes at the holiday village to keep kids entertained. During the warmer months, you can almost always find rides and carnivals set up on the beach, as well as fireworks displays and air shows. 
Beach Road West, Portishead, Bristol, BS20 7HY
Less than ten miles west of Bristol is Portishead Beach, a small, pebbled beach offering views of Southeast Wales. Because this beach is an estuary beach, it's a muddy and rocky beach with very little sand. Like all Severn Estuary beaches, swimming is not advised due to the strength of the currents and the cold temperature of the water. Even though you can't swim at Portishead Beach, there is no shortage of things to do and explore. When the tide goes out, there are rock pools to explore and a salt marsh. Directly across the street from the beach, there's a park with a playground for children as well as a small lake. There are also a number of cafes in the area and both a car park and street parking with free parking available for visitors.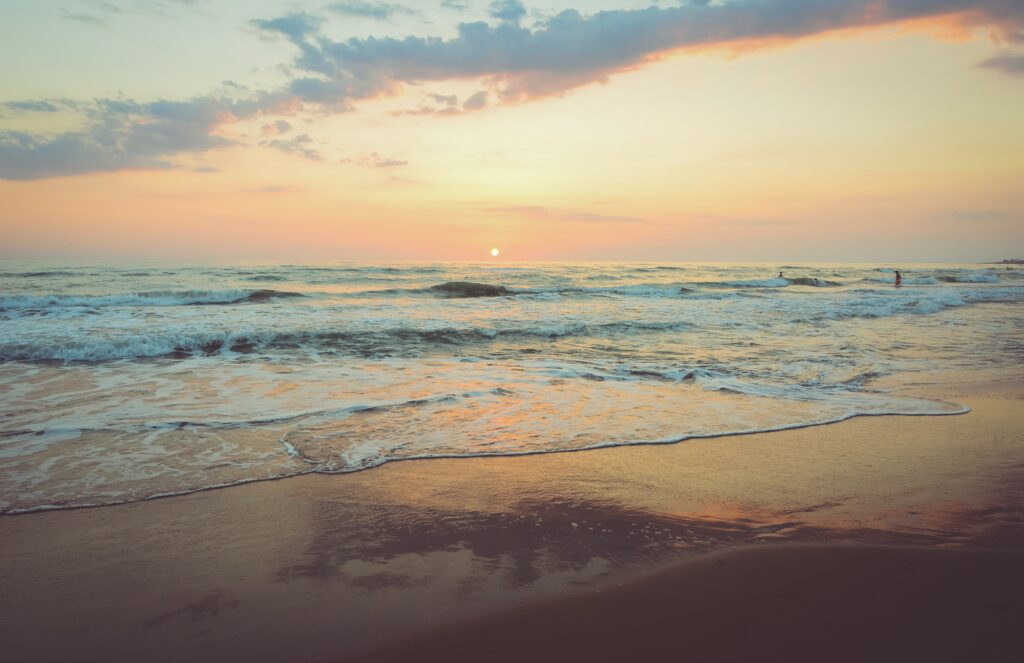 Before visiting any of the beaches on this list, it's imperative to note that many of them don't have any lifeguards on duty. It's important to take note of your surroundings and exercise caution so that you can keep both yourself and others safe.