The Best Playgrounds In Bristol
Outdoor play is an essential way for children to learn and explore. For many, they see a trip to the playground as a way to get out of the house and burn off some energy, but in reality, it is so much more valuable. Outdoor play helps children develop their gross and fine motor skills, emotional skills, social skills and has numerous health benefits as well. Playgrounds encourage kids to run, jump and climb, strengthening their muscles both big and small. Kids also use muscles in ways they wouldn't during many other activities, which is important. There is a connection between physical activity and emotional wellbeing that is often underestimated. Physical activity can be a way to release emotions and also encourages children to communicate, and problem solve. All of these skills can then lead to an increase in a child's confidence when they are achieving things they never thought possible. 
Bristol is one of the UK's green cities with more than 400 parks within the city limits, and many of these parks are home to fantastic playgrounds for kids. Whether you're looking for a park close to home or one with specific obstacles and features, you should be able to find it in Bristol. Here are a few of our favourite Bristol playgrounds for you to check out.
Clifton Suspension Bridge Playground
A quaint wooden playground surrounded by the rocky walls of the famous Avon Gorge, the Clifton Suspension Bridge Playground is the perfect place to stop on a day out in the city or a visit to the Clifton Observatory. The park has everything kids could want with slides, swings, a ground-level trampoline, and various climbing structures and obstacles. Clifton Suspension Bridge Playground also has a unique offering, a natural rock slide that has been smoothed out by generations of kids enjoying the fast and bumpy ride.
Within walking distance of the park is the iconic Clifton Suspension Bridge as well as the Clifton Observatory. If you visit with older kids, make sure to take a walk down to the observatory to check out Giant's Cave, a 200 ft tunnel that opens up 250 ft above Avon Gorge, providing spectacular views of both the gorge and the suspension bridge.
Vassals Park at Oldbury Court Estate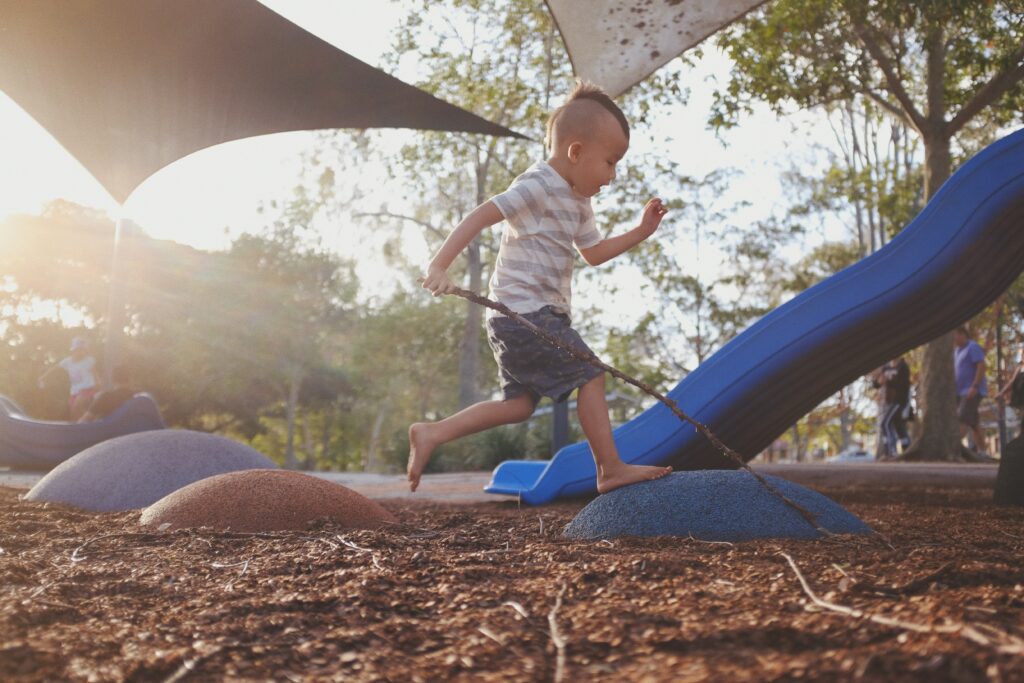 In Fishponds, northeast of the Bristol city centre, Oldbury Court Estate is a riverside park with walking paths, sports pitches, a café, and a playground. With so much to do, it's a great place to pack a picnic and spend a few hours or even a full day. Oldbury Court Estate is incredibly historical as well. It was first mentioned in the Domesday Book of 1066 and was owned by notable Bristol families for hundreds of years. In 1820, the Vassal family gained control of land when the previous owner died. They owned the estate for more than 100 years before selling it to the Bristol City Council in 1936. After a fire damaged much of the estate in 1948, the Council demolished the buildings which had been ruined and opened it as one of the most important leisure and recreational areas in the city. The play area features a pirate play ship in a water and sand play zone as well as swings, seesaws, spinners and slides for little kids and a rope bridge, slingshot, dish spinner, swings, and a zip wire for older children. There are also a number of natural play features like logs, boulders, a woodland den, and open grass to encourage imaginative play. While you're there, also make sure to check out the café and woodland walks by the River Frome. Oldbury Court Estate has two car parks making it super convenient and easy to access.
Redland Green Children's Playground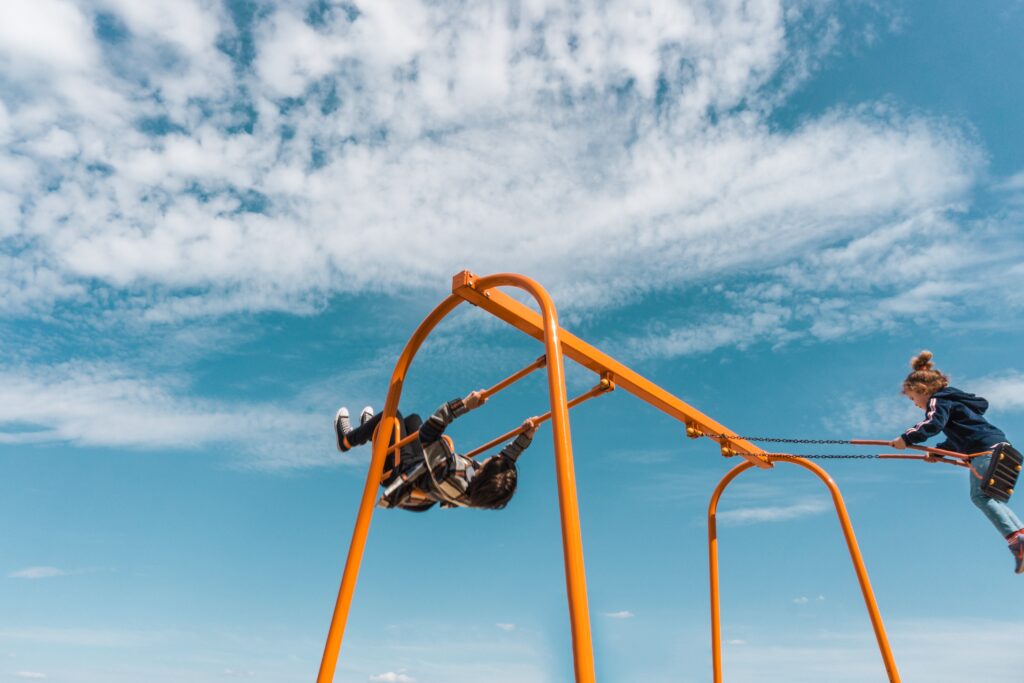 Redland Green, a popular park right in the heart of Redland, is home to a great playground for kids of all ages. The play area includes a wide range of equipment and activities such as a sandpit, climbing frames, swings, roundabouts, a witches hat and a zip wire. The park used to be farmland and was also home to the palace of the Bishop of Bristol, which was destroyed during the second world war. It has grassy areas which are perfect for playing and picnic benches as well as woodland areas with wildlife habitats. Redland Green is another fantastic spot to spend a few hours exploring the green and woodland areas as well as enjoying the playground.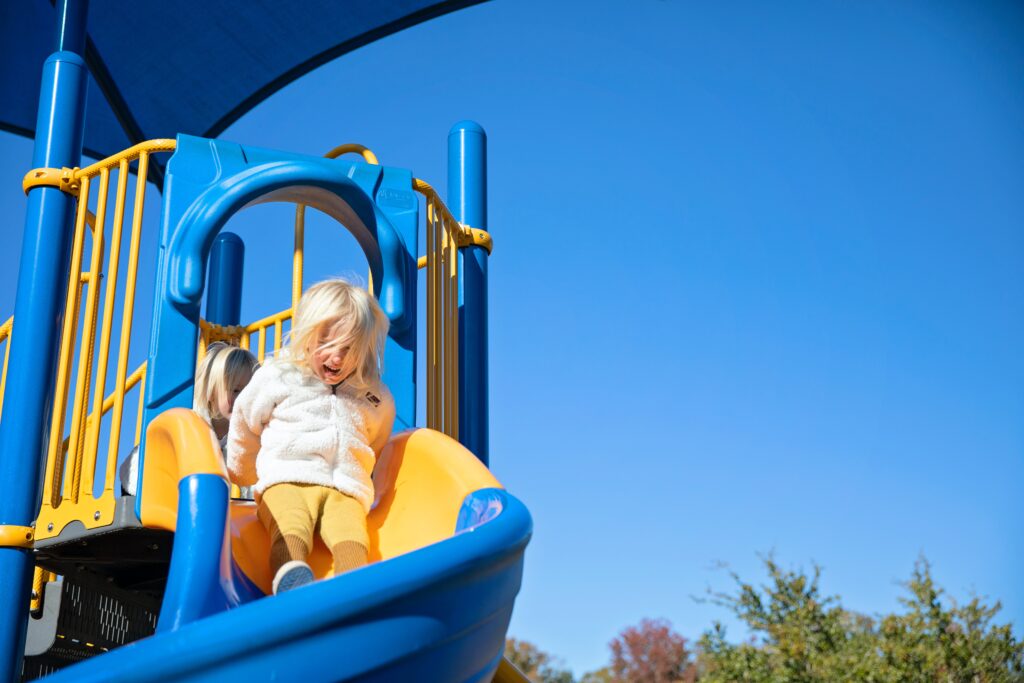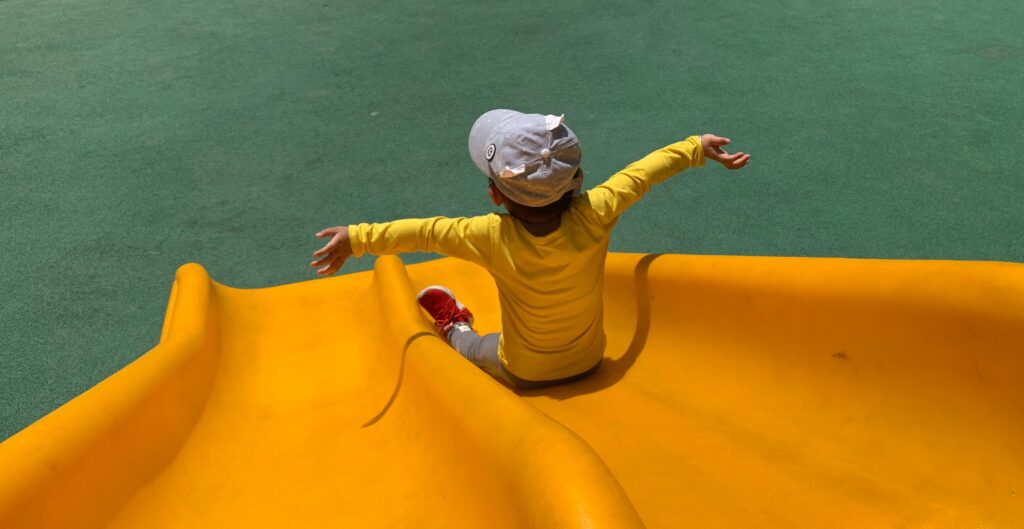 Victoria Park in Bedminster is home to not one but three play areas for children making it the perfect place to enjoy some outdoor fun. There are wooden climbing structures throughout the large grassy areas, basketball courts, obstacles like swinging steps and rope bridges, slides, swings for toddlers as well as older children, turning equipment, climbing frames, seesaws, and more. Victoria Park also has a skateboard, rollerblade, and BMX area, ping pong tables, and a café. If you're visiting with younger children, the playground near the northern end of Nutgrove Ave on the southwestern side of the park has the most toddler-friendly activities. Two things to consider before visiting are the lack of parking in the area as well as the terrain of the park, which is hilly and difficult for wheelchair users to navigate.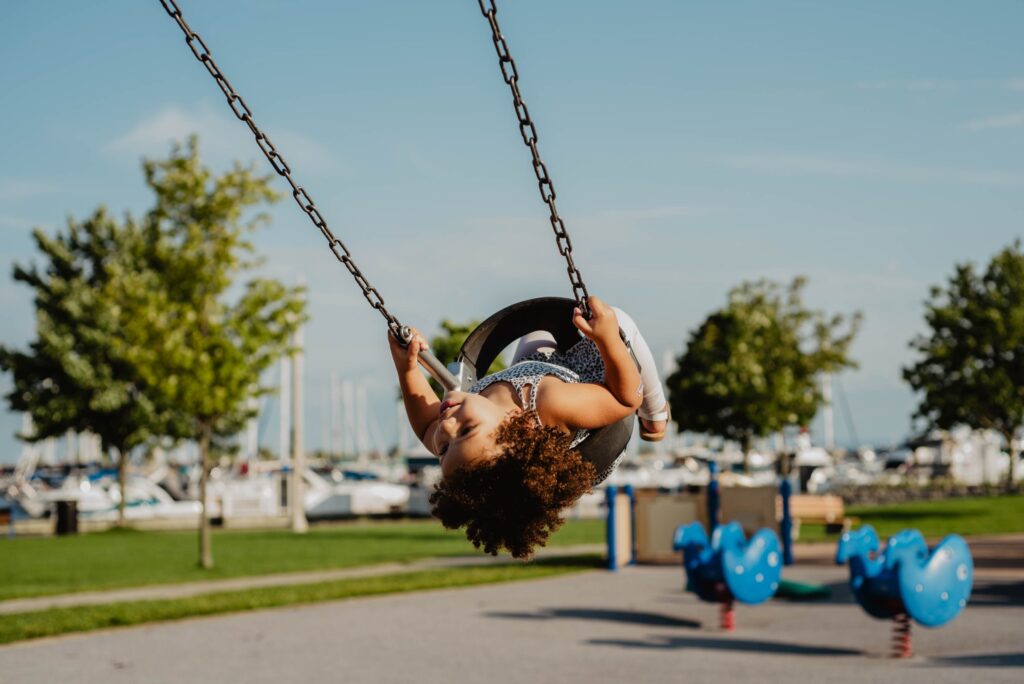 Not far from Victoria Park, Dame Emily Park is another fantastic centrally located playground for kids of all ages. The park is named after a member of the Smyth family who provided the land used for the Bedminster park. Dame Emily Park is known for how much shade it has, making it the perfect place for a warmer afternoon to ensure kids stay cool. The playground is designed for kids under 10 with a variety of different obstacles and activities, as well as a zip wire for older children. The park also has a skate park for skateboards, scooters, and BMX bikes which is another great option for older children to explore as well as basketball and five a side football courts. As with the other centrally located playgrounds, there isn't a dedicated car park and finding parking in the city centre can be challenging, especially at busier times.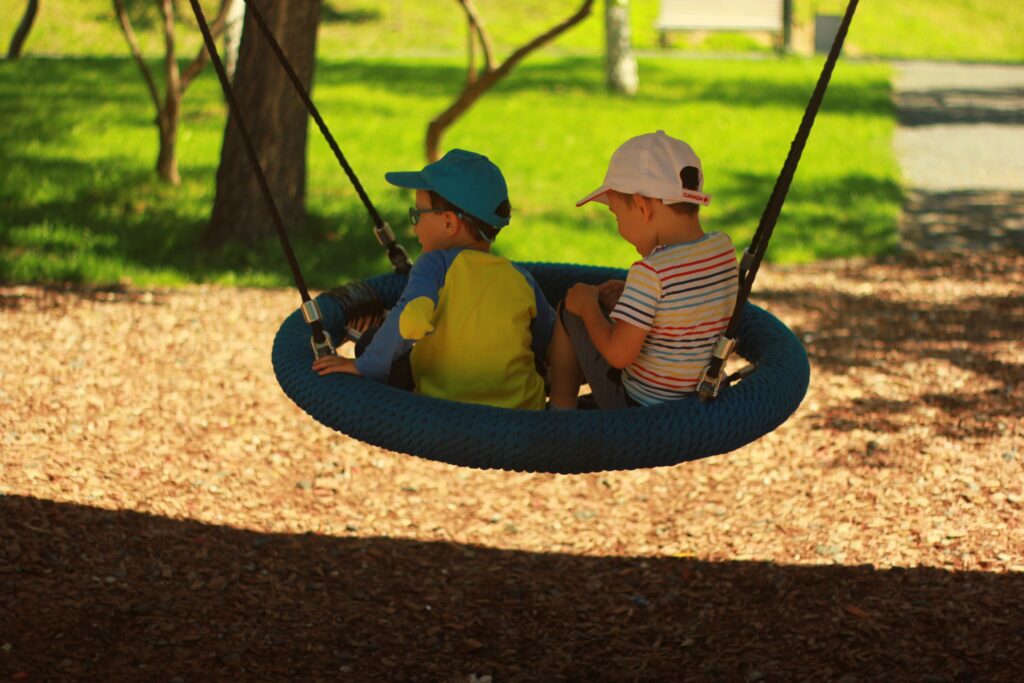 In the St Andrews neighbourhood of Bristol, St Andrews Park offers a classic Victorian park with a dog-free children's playground. The play area features a sandpit, swings, climbing frames, slides, balancing rails, and much more. If you visit during the warmer months between May and September, there is also a paddling pool for kids. St Andrews Park also has loads of green space for children to play in and walking paths, making it accessible for prams and wheelchairs. It's important to note that because of its urban setting, St Andrews Park doesn't have a car park, but there is street parking available as well as bus stops nearby.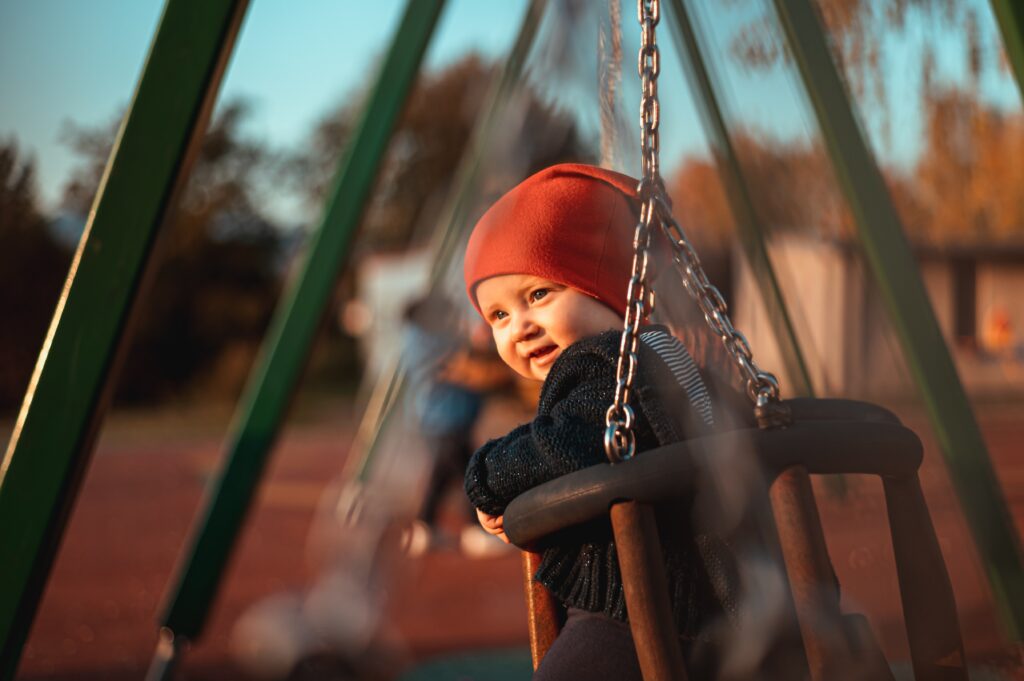 Just 15 minutes north of the city centre, Blaise Castle Estate features more than 400 acres of parkland to explore and a fantastic children's play area. Blaise Hill is home to Blaise Castle, which was built in 1766 and Blaise House, which was built in the 1800s. The grounds were purchased by the Bristol City Council in 1926 and, after many years of restorations, opened the estate to the public. In addition to the play area and the castle, there is a museum that is open Tuesday through Sunday from 11 am to 4 pm, so Blaise Castle Estate is a great place to spend an afternoon exploring the grounds and museum before finishing off the day at the play area. There are two parts of the playground, one for young children with a sandpit, swings, climbing frames and slides, and the other for older children, which features a treehouse, trampoline, tube slides, swings, roundabouts, seesaw, climbing towers, zip wire, and more. The playground also has a café so parents can relax while their kids play safely in the fenced-in play areas. 
Another one of Bristol's famous large Victorian parks, St George's Park just east of the city centre, has something to offer everyone. There's a pond in the centre of the park that is home to numerous swans and ducks, countless grassy areas for playing and picnics, a skate park and a playground. The playground is fenced in so that it is dog-free and safe for kids. It was a sandpit and slide for toddlers and slides, swings, a seesaw, and a climbing structure for older kids. The park is best known for its large bespoke lizard head structure that kids can play on as well. The majority of the park is accessible for wheelchair users and prams, and there is some street parking nearby, although there isn't a dedicated car park. St George's Park is also easily accessible by public transport directly from the city centre, with multiple buses stopping right outside the park's Church Street entrance.