Over the last decade, Japanese culture has skyrocketed in popularity worldwide, including here in the UK. From anime to the cuisine, many people are embracing Japanese culture and at the forefront of this is the food, most notably sushi. Whether you're a tourist who wants to hunt down a spot to grab some grub whilst you're out or you're a local looking for a regular place to get your favourite dish, there are plenty of restaurants in Bristol that serve knock out sushi. Enjoy our picks for the best Bristol sushi restaurants. 
All prices and menu items are accurate as of July 2021. 
If you want to see the full menu range or book a table, head on over to https://www.fujiyamabristol.co.uk/ or find them at 21 Regent Street, Clifton, Bristol, BS8 4HW. Ring up and ask any questions at 01179 077 840.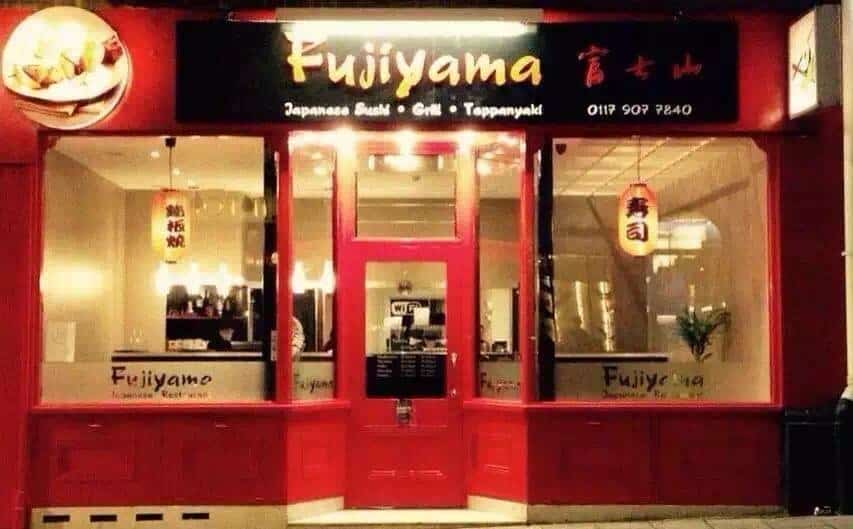 Fujiyama is a fantastic Japanese restaurant in Clifton and whilst their sushi is knockout, there are plenty of dishes that will certainly please, whether all of your group, or just a few, are sushi fans. 
Fujiyama has a fantastic, buzzing atmosphere and with large seating areas available, we think it is worth checking out if you've got a big group, perhaps for a family get together or a work night out. If you're a particularly lively group, you will certainly enjoy singing your heart out with the karaoke which is available for private bookings.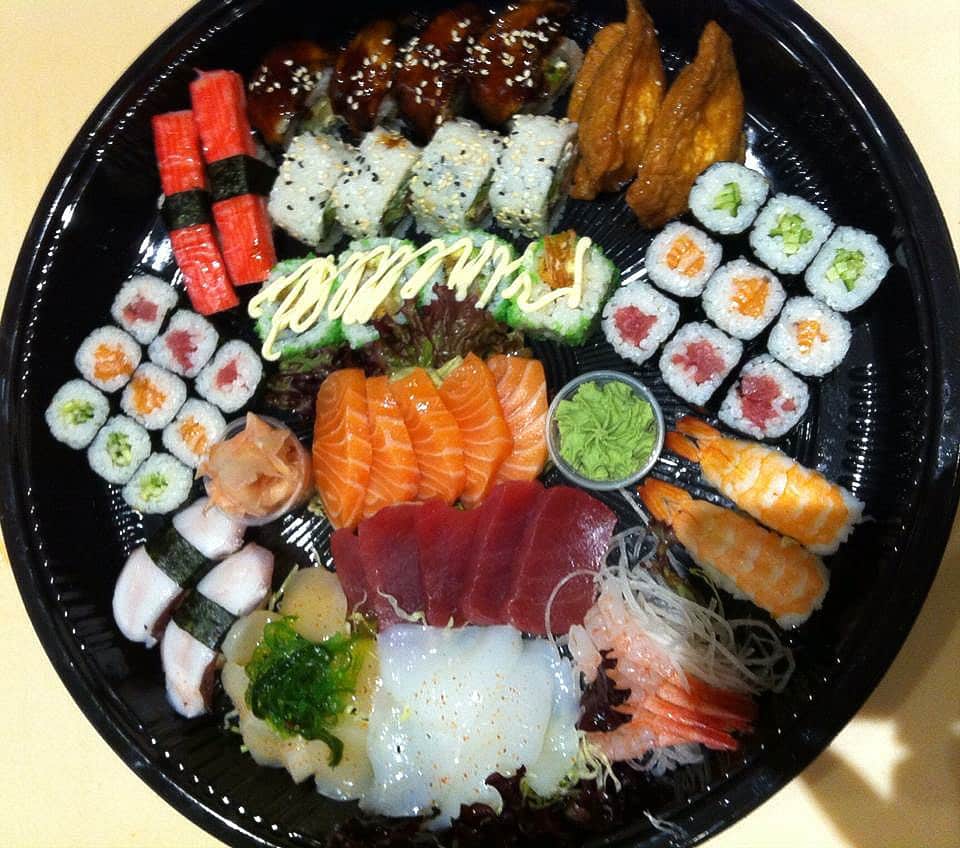 If you're someone like me who loves any excuse not to cook but much prefers a night in in front of the telly than a dining out experience, fret not, because Fujiyama have both a takeaway and delivery option available. Not only that, when you order online, you can save yourself 10%. There is a minimum order amount to order online, but with such delicious items on the menu, spending £20 won't be a hassle. Another bonus, if you live within 3 miles of the restaurant and you order after 5.15pm, you won't have a delivery charge added onto your order. Otherwise, you're able to pop in and collect your order between 12.00pm and 10.30pm. 
The dishes are Fujiyama are rave worthy. They offer sushi set meals to order online, ranging from £9.50 to £56.00, with the cheapest sushi set being an 18-piece and the most expensive a 63-piece meal, making these fantastic choices if you have a big party to split between and, of course, when you have more people sharing, the cost works out that little bit less for you. 
My personal favourite when I'm stopping for a midday snack is the Avocado Nigiri, a 2-piece meal for just £2.90, though very popular lunch choices are the large range of mini rolls on offer, starting at £3.10. Fujiyama offer a broad range of portion sizes at a number of price points, so there truly is something for everyone, on every budget. Plus, if you're struggling to sell raw fish to someone in your group, an excellent range of hot food is available too, right from the grill.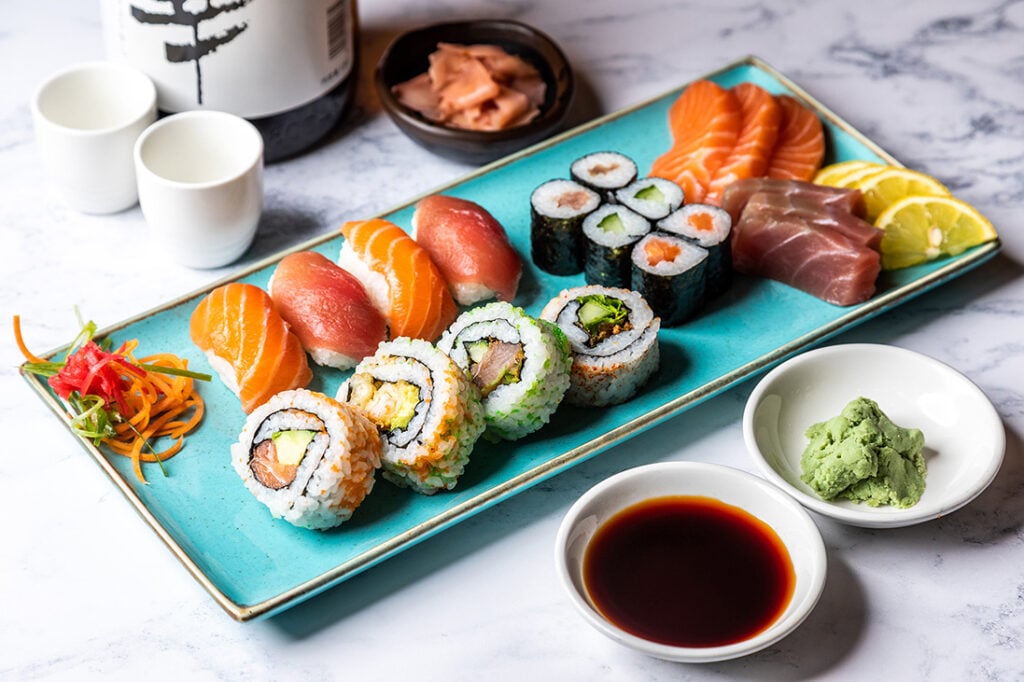 Yakinori is a family-owned brand, originating in Birmingham but now with a Bristol store too. The Bristol branch can be found on Park Street, surrounded by shops so it is the perfect place for a shopping pit stop and an afternoon bite to eat or for an evening meal as you rest your feet when you're done for the day. Yakinori is conveniently placed between the city centre and the University of Bristol, making it the perfect spot to drop in to when you're next craving sushi. Plus – students (and NHS staff) should know they can enjoy a 20% discount at Yakinori, so there's no excuse not to head on over. Swing by to 78 Park Street, Bristol, BS1 5LA. 
This is another Japanese restaurant with a staggeringly large menu, again, perfect if you're accompanied by people who aren't sushi lovers. Their menu features noodles, soups, bento boxes, curries, and the drink, which is rapidly gaining popularity, bubble tea alongside the sushi selections which are absolutely worth trying.
The prices at Yakinori are fantastic value for money, as you can enjoy a whole Maki Roll for just £3.00, and choose from cucumber, avocado, salmon, and tuna. There are a range of choices for Nigiri, Sashimi, Temaki, and Sushi Rolls. If you're dining alone, I'd recommend a whole Sushi Roll, for £8.95, with a personal favourite being the Crispy Chilli Salmon, and if you've got company, you can't go wrong with the Sushi Geta Platters, which begin at £13.50. There are plenty of vegetarian and vegan options available throughout the whole menu, though a particularly brilliant veggie starter is the Miso Mushroom and Aubergine Bao, at just £6.25. 
You can order online at Yakinori too, for takeaway or for delivery. If you ring the Bristol store to place your order, you may even be eligible for a 10% discount; contact them at 01179 349 222. They're open every day from 12.00pm until 9.00pm.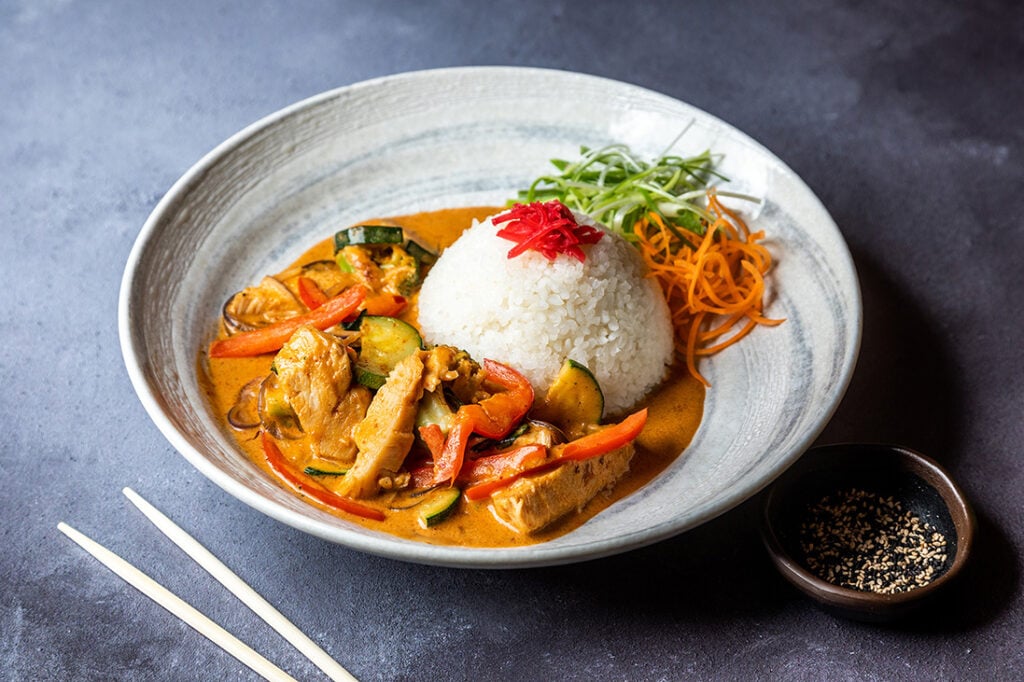 Whilst sushi is fantastic, it can sometimes be an expensive taste to have. But luckily for us, Yakinori offer classes, teaching you about the culture and history, and how to make and prepare your favourite foods. All the materials are provided for you so you can just rock up ready to learn. The class begins at 9.00am with a Japanese breakfast of unlimited Miso Soup and Green Tea, then your 2-hour session begins, learning the step-by-step processes to make various sushi dishes. Anything you prepare is yours to gobble up or take home, and the class finishes up with a shot of sake. 
These classes have a minimum of 2 people per group and a maximum of 8 and it costs £65 per person, very reasonable when you consider the food you'll make and eat and the skills you will take with you. This is the perfect gift for a sushi lover, and Yakinori know this, as they offer gift vouchers for the master class.
If you have any questions, you can contact Izakaya on 01179 294 999 or info@izakayabristol.co.uk, or just head on over to 39 College Green, Bristol, BS1 5SH to try Izakaya out for yourself. 
This is another brilliant sushi stop in Bristol. Izakaya restaurants are casual restaurants in Japan and that's certainly the vibe here too. Enjoy a relaced, informal atmosphere with a street food feeling to their dishes. Feel free to rock up in your jeans and trainers after a chilled day out; you'll fit right in. 
Izakaya has a huge amount of variety in their menu, offering fantastic sharing platters. If you're looking to split a sushi meal with a couple of friends, Izakaya is certainly the place for you. Enjoy a 40-piece Assorted Sushi Set for £44.00, filled with Sashimi, Nigiri, Uramaki, and Hosomaki, or if you've got a smaller group, it's worth thinking about the 20-piece for £23.00, decked out with Salmon Sashimi and Hosomaki, California Uramaki, Ebi Prawn, and Avocado Uramaki. If these don't sound like they'd quite hit the spot, that's alright, you can choose from a number of other meals fit for sharing. 
If you're dining with people who perhaps aren't quite feeling sushi, there are a number of 4-piece and 8-piece options too, beginning at £4.20 and reaching up to £12.80 – a great deal for an evening meal out.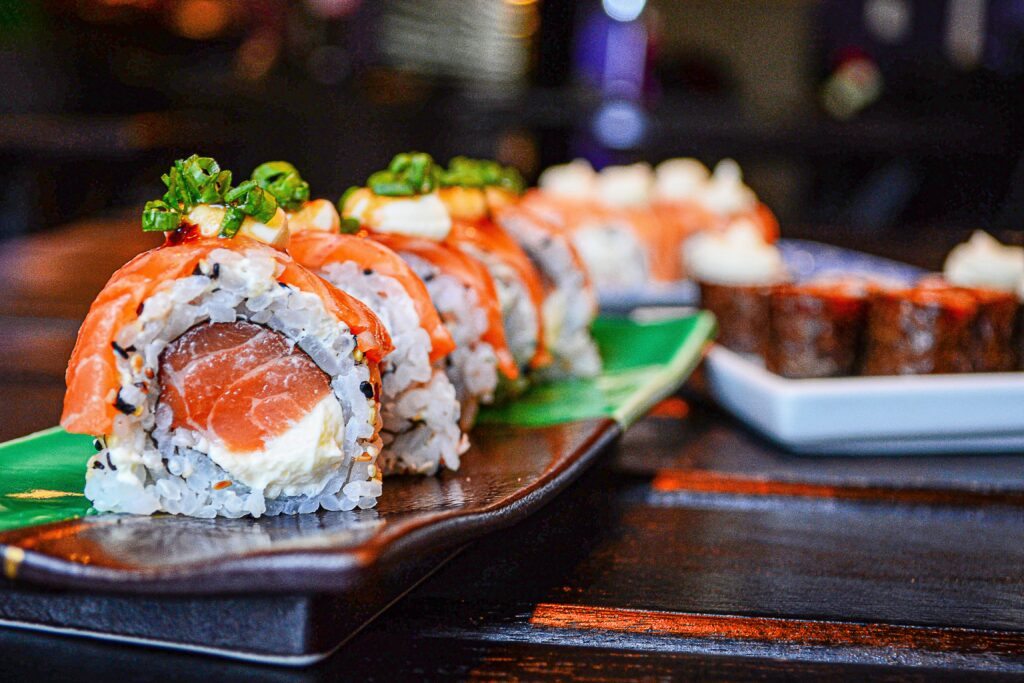 If you're looking to dine in, book a table through the Izakaya website at https://www.izakayabristol.co.uk/ or takeaway is a great option too. You're able to pre-order your food for collection during opening hours, which are 4.30pm until 9.00pm on Sundays, Tuesdays, Wednesdays, Thursdays, and Fridays, and on Saturdays Izakaya are open 12.30pm – 9.30pm. Or, if you have alright kicked your shoes off and put your feet up, you can always have your food delivered, though there is a minimum order of £20 for delivery, and 2 miles for delivery is a £5 charge. 
Check out Obento at 69 Baldwin Street, Bristol, BS1 1QZ. If you want to make a reservation, you can find a booking request on their website, linked above, or call 01179 297 392. Obento does deliver when orders are £15 or more, or you can order for collection through the Pocket Order service. Home delivery is available from 6.00pm every day for the following postcode areas: BS1, BS2, BS3, BS6, and BS8.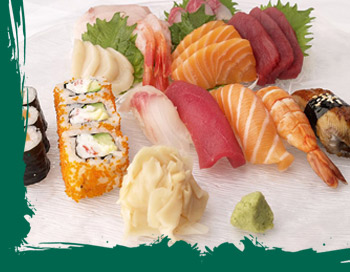 Obento began as a modest 40 seat restaurant in Bristol, though with their quick success and popularity, Obento has grown into a 2-story restaurant able to seat 150 guests and even hold 3 private Tatami rooms. Obento is the place to go for an authentic Japanese meal and is an ideal spot for parties or a group night out. 
If you have a large group, up to 80 people, it is worth booking a private room to make a real event from your meal. Each private room is kitted out with karaoke and sound equipment, perfect for a lively bunch.  If you have a group of over 9, each person must spend £15, and under 8 must have a collective minimum spend of £128, plus a 10% service charge. If you're a singing fan, karaoke is available from 6.00pm to 10.30pm.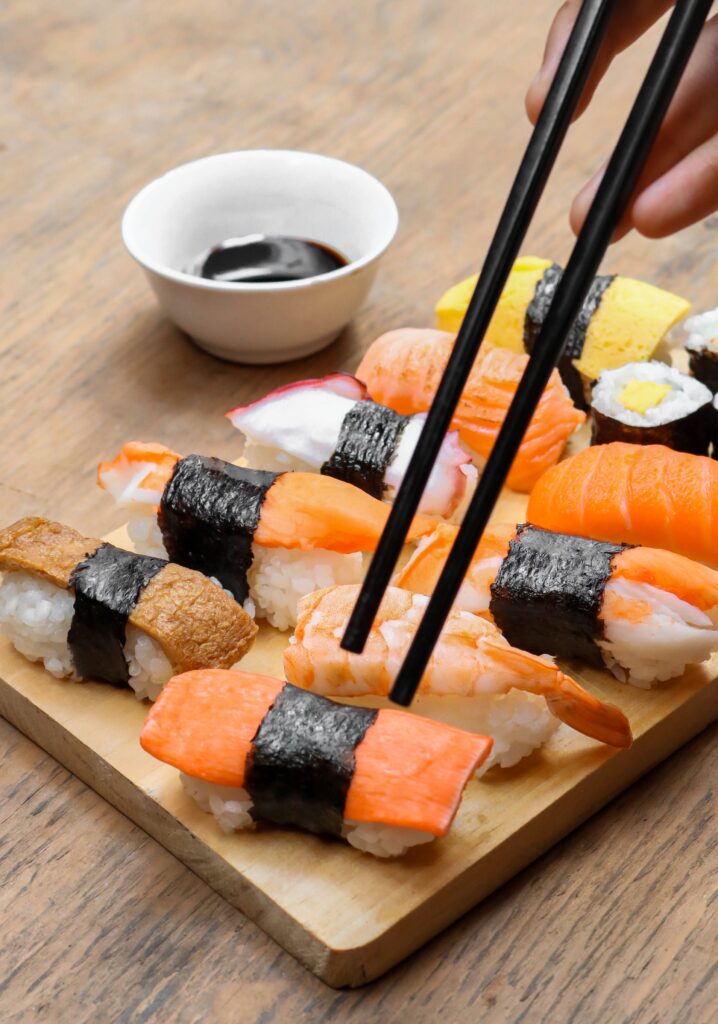 Now, onto the star of the show, the wonderful food. Obento is named after the traditional Bento Boxes, Japanese lunchboxes with compartments for each section of food, so as I'm sure you can imagine, there are a number of Bento Boxes on offer. Though they also offer a fantastic sushi range too. Obento sells brilliant sushi and sashimi lunch options, with 2-pieces falling between £3.20 and £4.20, and 4-pieces between £4.00 and £4.80. 
If you are dining in the evening, it is worth splashing for a bigger meal, with sushi and sashimi sets ranging from 8 to 26-pieces. There are a number of price points here too, from £9.80 to £26.80, with the larger platters being good for sharing. 
Even if you aren't particularly considering dining at Obento, it is worth heading over to their website, https://www.obento.co.uk/, to read all about the history of Japanese cuisine. On balance, Japanese food is relatively healthy, with many meals being comprised of fresh fish, seafood, rice, and lots of vegetables. The distinctive presentation is absolutely stunning, and enjoy these tasty, healthy, authentic homemade foods yourself as they are cooked with traditional methods.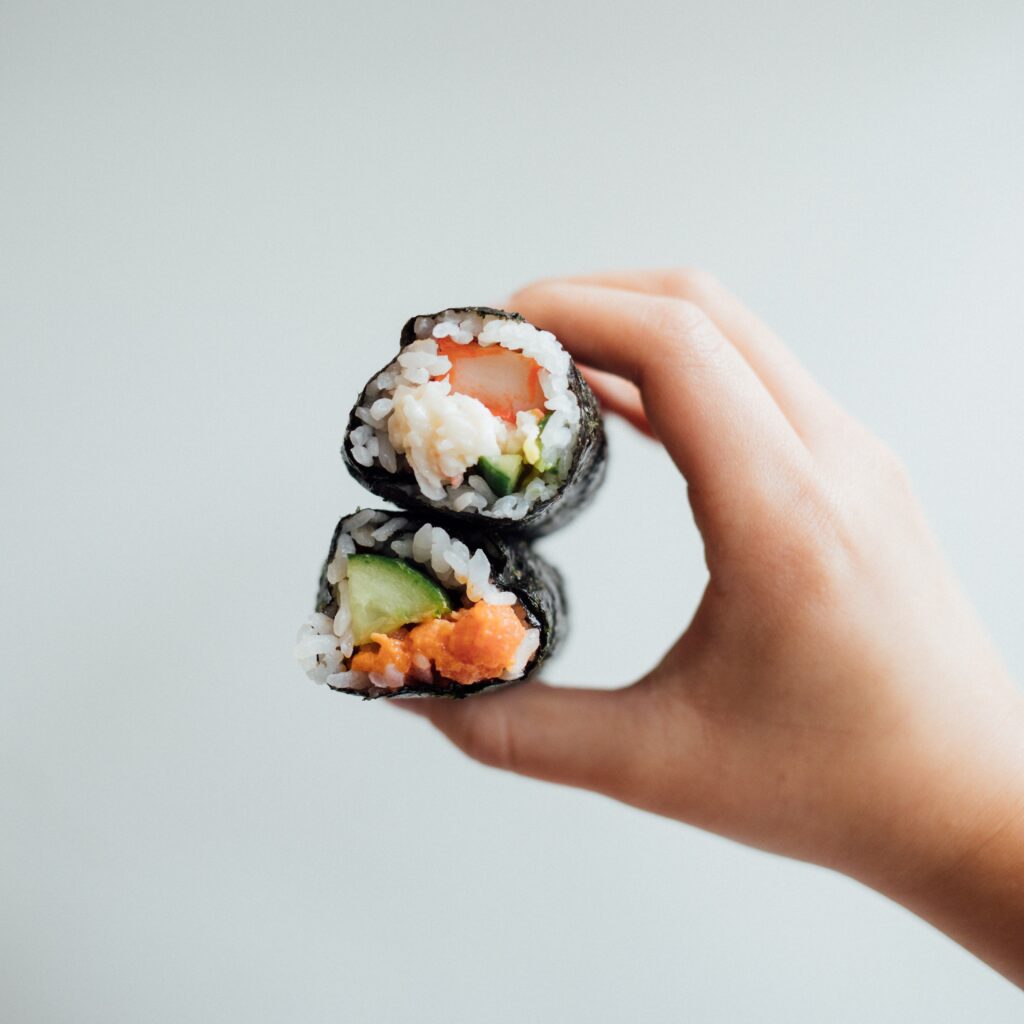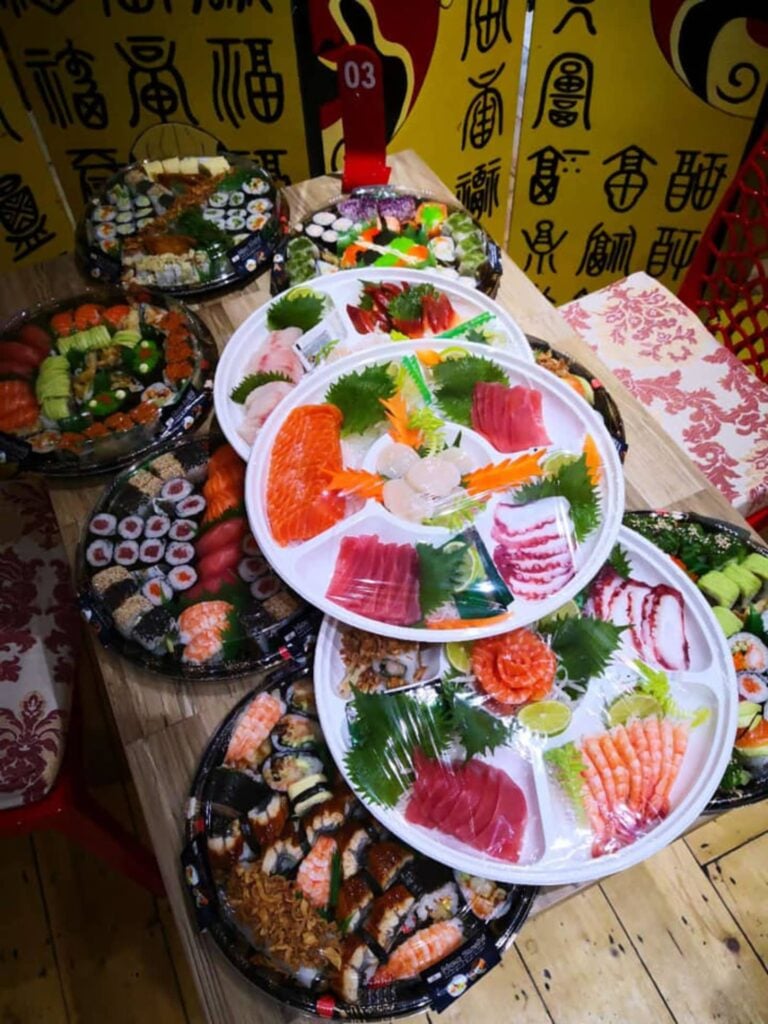 Noa Sushi embraces a modern meets classic style, serving up traditional favourites in a modern venue. You can find them at 12-13 Waterloo Street, BS8 4BT, or head on over to https://noasushi.co.uk/ to see their full menu. 
This is another restaurant where you order through Pocket Order, though with every order you make, you earn 5% loyalty credits with the app, a great bonus. If you order online, there is a minimum order of £10 to collect it from the restaurant, though if you have any questions, you can contact Noa Sushi at 01179 733 212.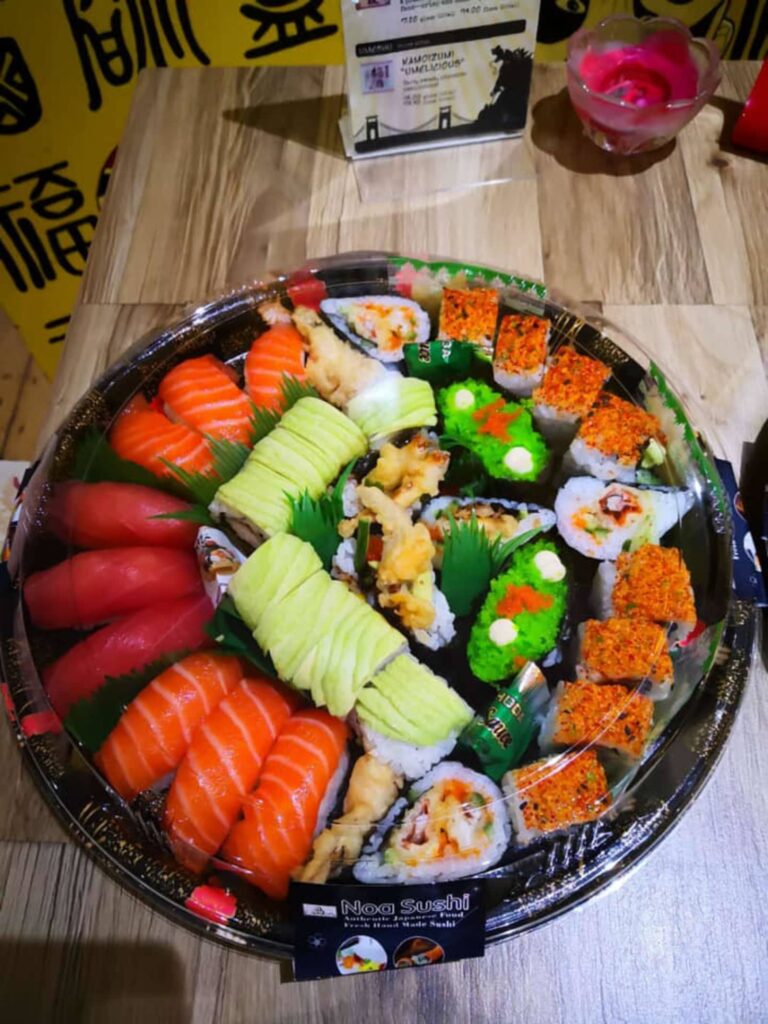 No matter how experienced you are with Japanese cuisine or how experimental your taste buds are, there is a Japanese restaurant in Bristol that is bound to serve something to suit every taste. Whether you're the sushi lover of the group, or you're begrudgingly accompanying one, the range of sushi and other Japanese foods on offer in Bristol is broad to say the least. So go out and enjoy your sushi treat. Meshiagare!