Where To Get the Best Bubble Tea in Bristol
Also known as boba tea and pearl milk tea, bubble tea is a Taiwanese treat that consists of a tea base, milk, and a scoop of chewy tapioca pearls. Shaken together, often with fruit juices and other nice things added, this creates a wonderfully bubbly and tasty drink that is becoming a firm favourite of foodies everywhere.
The "bubble" element of the tea can be traced back to the 1940s Taiwan, where the mixologist Chan Fan Shu opened a tea cocktail shop, hitting upon the idea of a micro-foam on top that was considered revolutionary at the time.
Who first introduced tapioca pearls to this is a little more controversial, with multiple parties claiming to have invented what we now call "bubble tea" in 1980s Taiwan. Tapioca is made from the flour of the root vegetable, cassava. This starchy tuber is ground into flour which is then rolled into balls with a little water, and brown sugar in the case of the darker, black tapioca balls. These balls are often then soaked in flavoured syrups and juices to make these bubbly drinks pop!
Nowadays, bubble tea comes in a variety of flavours and styles all of which make for great food snaps. The appeal of bubble tea is now translating into a booming industry that is expected to be worth more than $4 billion by 2027.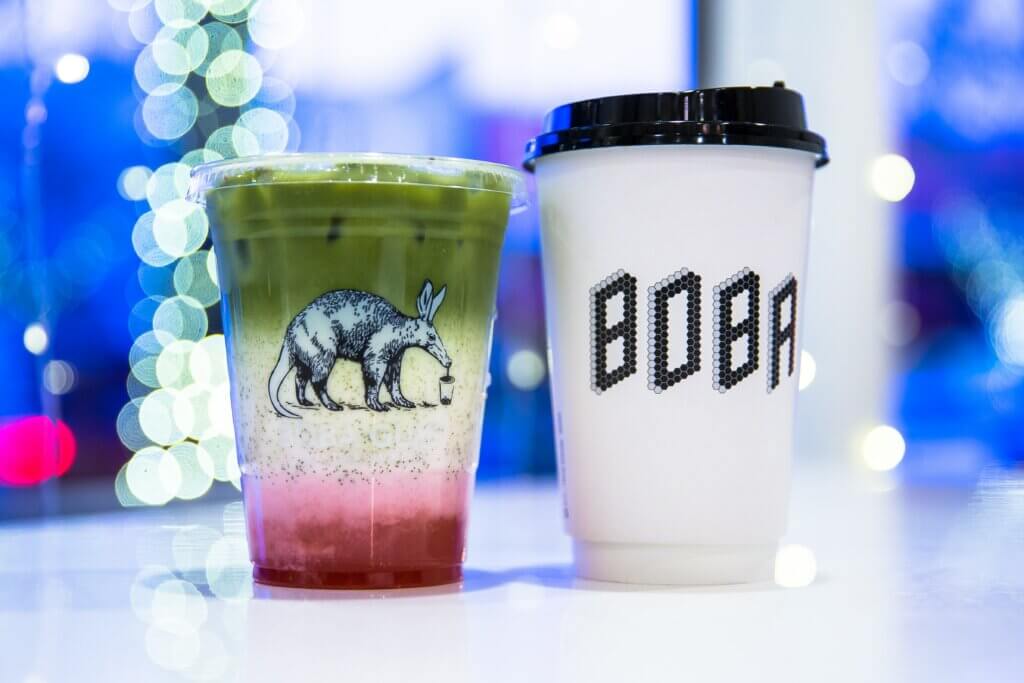 Here in Bristol, the bubble tea craze has already taken root with an already impressive selection of places serving the drink. To help you get the Best Bubble Tea in Bristol here are our favourites!
With three locations dotted across Bristol, CUPP is really making its mark on Bristol making sure bubble tea is at hand wherever you are about the city. CUPP serves the full gamut of bubble teas with real fruit and homemade syrups. Their organic and plant-based milks are infused in the best quality loose leaf tea to produce truly Instagram worthy creations.
While some will enjoy the classic concoctions such as the fruity Lemon Fruit Tea and Brown Sugar tea, the more adventurous can sample something a little different such as the Rose Matcha made from rosehip and pure matcha.
Price?
From: £3.30
CUPP also has more than just tapioca pearls. Using a natural gel, you can add "popping bubbles" to your drink which upon being popped release flavourful fruit juices. Or, for those who want something different, there are basil seeds, grass jelly, and coconut jelly.
Founded in 2009, CUPP started back where it all began in Taiwan where the founders of the company fell in love with the drink and wanted to bring it back to the UK. Bringing their dream to life, the CUPP founders launched their first store in 2012 from the back of a vintage Citroen H van appropriately named "Pearl."
Soon outgrowing the van, CUPP then began serving out of a converted shipping container that can be found in Cabot Circus where you can still find them today. Not that it stopped there, CUPP has gone on to open a further two stores in Bristol, one just off Baldwin Street on St. Stephen's and another a stone's throw from the Museum and Art Gallery on Park Row.
Handcrafted with passion and care, Jo's Tea serves up some of the best fruit and bubble tea in Bristol.
This small but popular outlet makes everything fresh and their portions are generous. Inspired by her son's favourite foods, the owner, Jo has created a wonderful place to come and get a bubble tea that is loyal to the original flavours of Asia, with some additional influences thrown into the mix too.
For those who like to keep it simple, you can find your classic signature silky bubble tea here made with double cream and evaporated milk, finished off with tapioca pearls. Alongside these familiar varieties, you'll also find flavours such as Jasmine, watermelon, and peach.
Price?
From: £4.60
Jo's Tea has also got you sweet-tooths covered. On the menu are some tempting takes on bubble tea that incorporate the flavours of panna cotta, caramel, and even Oreos!
Jo also provides plant-based versions of drinks when possible making it a great stop for vegans looking for something bubbly!
With its quirky retro frontage, the tearoom can be found on Park Row opposite the Merchant Venturer's Building.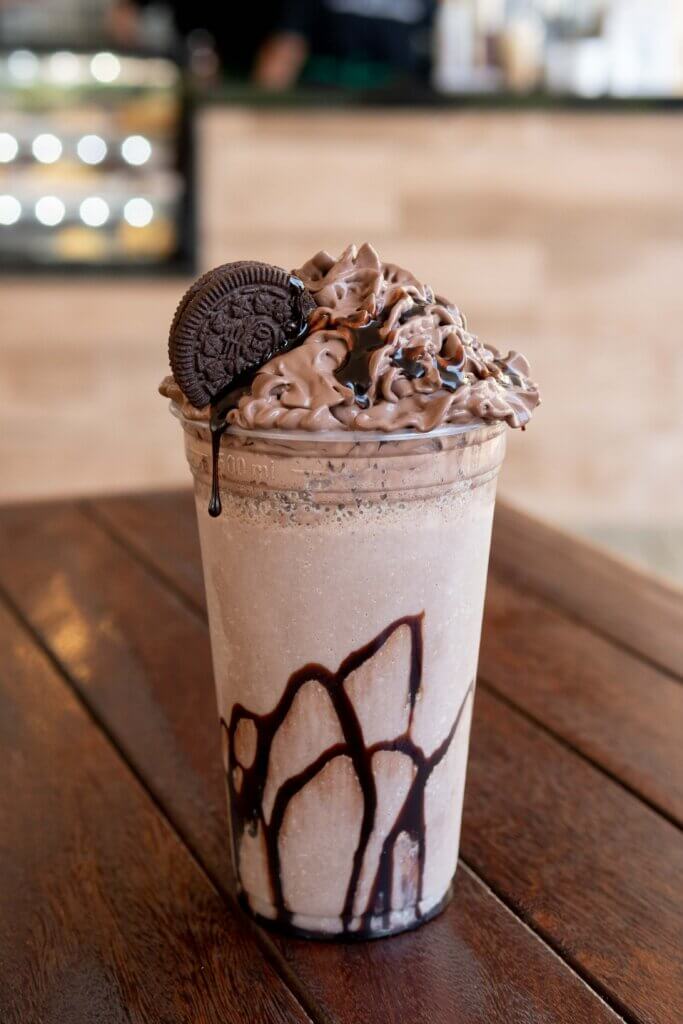 Also located on Park Street is Yakinori, the popular high street restaurant serving Japanese cuisine. Since 2008, Yakinori has been expanding and highlighting the various foods and drinks of the Asian region and now, through their instore and delivery service, Pokenori, they are serving up some Japanese-inspired bubble teas.
Using a simply 4 step process, Yakinori is a great place for those unfamiliar with bubble tea to have their first taste.
Price?
From: £4.50
Firstly, you simply choose from five milk bases, which includes vanilla, matcha, and green varieties. You then choose whether or not to add green tea to your drink before deciding whether to have it hot or cold. Next, add any fruity flavours you may like, including the popular lychee, passion fruit, and mango. Lastly, and perhaps the most popular step, you choose your "bubbles". These are all fruit-based and are quite literally bursting with flavour.
Yakinori is also kid-friendly and makes a great place for a birthday treat with the fruity flavours, bright colours and fun texture of the bubble tea.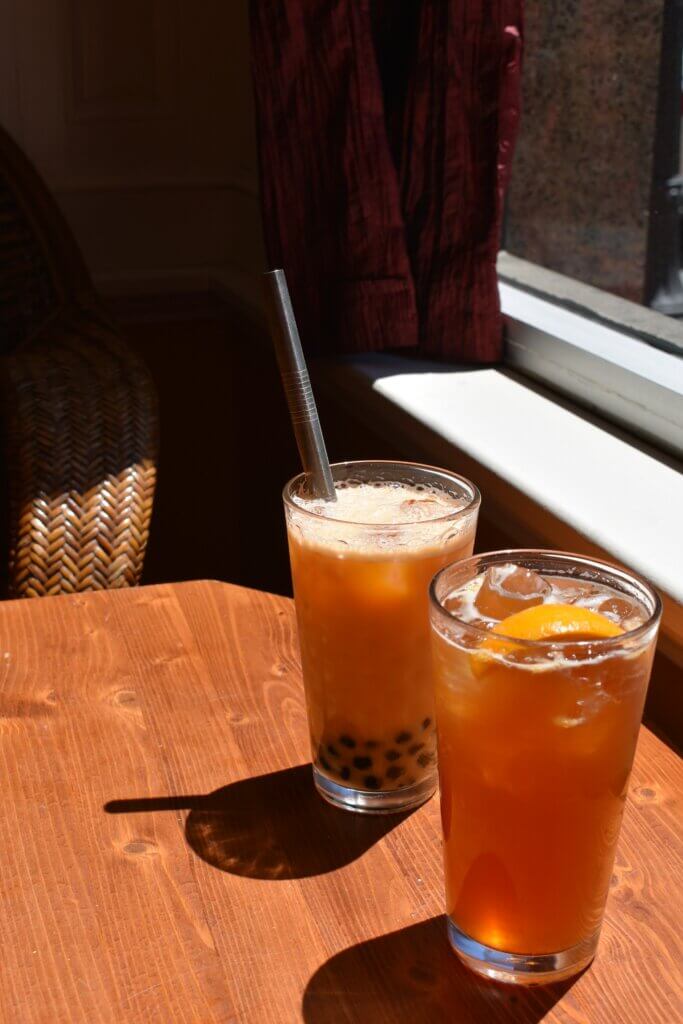 Serving up a massive variety of delicious drinks, ChaTime Bristol is one of the city's newest spots to get bubble tea.
The teas here are "quintessentially traditional Taiwanese" and are all vigorously shaken by hand, which can make all the difference when it comes to getting the microfoam bubbles just right.
Price?
From: £3.45
The store was founded in 2004 in Taiwan itself and has been spreading the bubbly love ever since, now opening teahouses all around the world. The team behind ChaTime takes tea seriously and uses only high-quality ingredients in their drinks.
ChaTime Bristol is located on Union Street near St. James' Park. If you're ever lounging on the grass in the summer wondering what that unusual looking drink is, it's probably come from ChaTime.
Unlike other bubble teas, however, ChaTime serves their "bubbles" of tapioca and flavour balls on top of the drink. They have a wide variety of toppings with 16 different flavours, including some that may be unfamiliar to western tastes like red bean paste and aloe vera.
The drinks look spectacular and are definitely worth a photo or two before diving in.
Now one of the country's leading bubble tea brands, Bubbleology takes their drinks to the next level.
Each and every drink here can be customised from the ground up to your own taste. If you know what you want – and even if you don't! – you'll be able to get it at Bubbleology. They have a variety of tea bases, including organic Assam and jasmine which prove ever-popular for their more delicate flavour. All of their teas are freshly brewed too so the drinks really pop with flavour, and colour.
Price?
From: £3.99
As well as the classic bubble teas on offer, you'll find vibrant fruit teas, lighter teas, fizzy varieties, cocktail styles, and some "specials" which includes Banoffee Pie, and Bobatella.
Bubbleology is also a great bubble tea choice for vegans and the lactose intolerant. Here, you'll find the most popular organic plant-based milks on offer including soya, oat, and coconut.
Priding itself on customisation, Bubbleology is also good for those who want something a little less sweet, with the team able to accommodate accordingly.
If you like your bubble tea half drink, half mountain of cream, however, then you'll also be satisfied with drinks such as Oreo Crush which are laden with all things nice!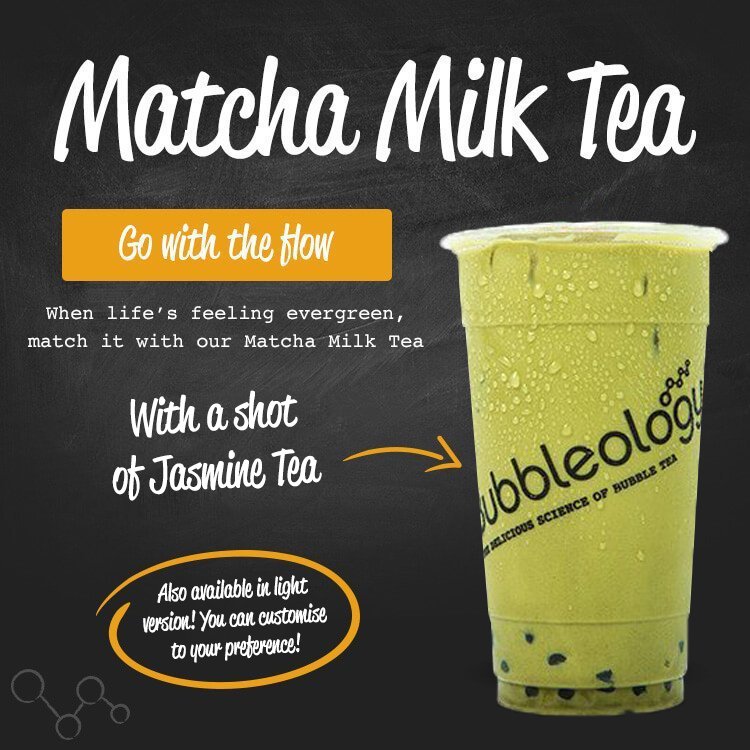 With a growing number of stores, deciding where to get the best Bubble Tea in Bristol may be a process of elimination. Not that anyone's complaining!