Best Street Food in Bristol
Bristol's street food scene is buzzing, with new trailers, trucks, markets and stalls appearing all the time.  And, with Bristol's two universities and burgeoning economy bringing in people from all across the globe, the food on offer is diverse and scrumptious.
Gone are the days of a shrivelled burger or questionable hotdog, and in are the days of bao buns, tacos, churros, and burritos bursting at the seams. Getting stuck into this tasty scene is easy too, Bristol is home to several food markets including the well-known St Nicholas', the Harbourside's food market on Canon Road, and Finzels Reach's offerings near St Philip's bridge.
So popular has street food become in Bristol that there is even now a growing number of restaurants that serve gourmet versions of the dishes in an indoor setting.
Whether you're eating in, out, or walking about, with so much choice you'll want to try everything. Here then are what we consider to be the best street foods in Bristol. Don't take our word for it though, try them yourself!
Traditional Neopolitan-style pizza
If you've ever tried rustic, freshly made pizza, cooked in a wood-fired oven then you'll know there's really no going back. Whereas frozen and takeaway pizzas go heavy on the toppings in order to mask inferior ingredients, Wood Chop Pizza brings the doughy classic back to its original form: imperfectly perfect, slightly charred sourdough base, rich tomato sauce, and blobs of quality mozzarella.
Wood Chop can be found at various markets around Bristol including Harbourside, Temple Quay, Finzels Reach, and the Tobacco Factory, just be sure to check their socials before visiting. and uses nothing but the finest ingredients to create some of the best pizza in Bristol. The tomatoes are sourced from the Campania region of Italy and the cheese and basil are sourced from right here in Blighty.
There are plenty of unique topping combinations on offer too. As well as the classic marinara and Margherita offerings, you can also find some special toppings such as garlic and pepper salami, 'nduja spicy sausage, and ricotta and fresh pesto.
Made in the traditional Neopolitan style using a well-proven dough and an extremely hot oven that reached 450°C, you only have to wait a short while which is well worth the wait! As well as its market popup, Wood Chop is also available for weddings, birthdays, festivals and other events.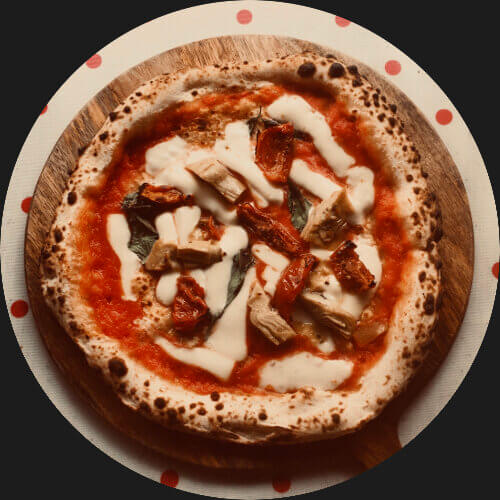 Traditional Cantonese dumplings
Ah-Ma's Dumplings is all about home-style nourishing Chinese cooking. Focusing primarily on delectable, freshly made dim sum and Cantonese style dumplings, Ah-Ma's delivers an authentic taste of China right here in Bristol.
Dumplings on offer include chicken and coriander, the classic beef and oyster sauce, mushroom and cashew nut for veggies, tiger prawn, scallops, and leek for seafood lovers, and pork and bone broth for those looking for something a little meatier.
As with traditional Cantonese cooking, the focus here is on maximum flavour using just a few ingredients, letting the produce really sing within the soft and chewy pillows of dumpling dough. There's no MSG, no artificial colours, just simple, fresh produce.
Ah-Ma is run by Anita and inspired by her family's Cantonese heritage. She is committed is sourcing as locally as possible, using free-range and organic whenever possible. Doing her bit, Anita also ensures her food is delivered in biodegradable or recyclable packaging.
The food here packs a real punch and is great when looking for a flavourful bite out and about. You can find Ah-Ma's at various markets throughout Bristol depending on the day of the week. A full schedule can be found here , as well as special events and booking info should you want Anita to cater for your events.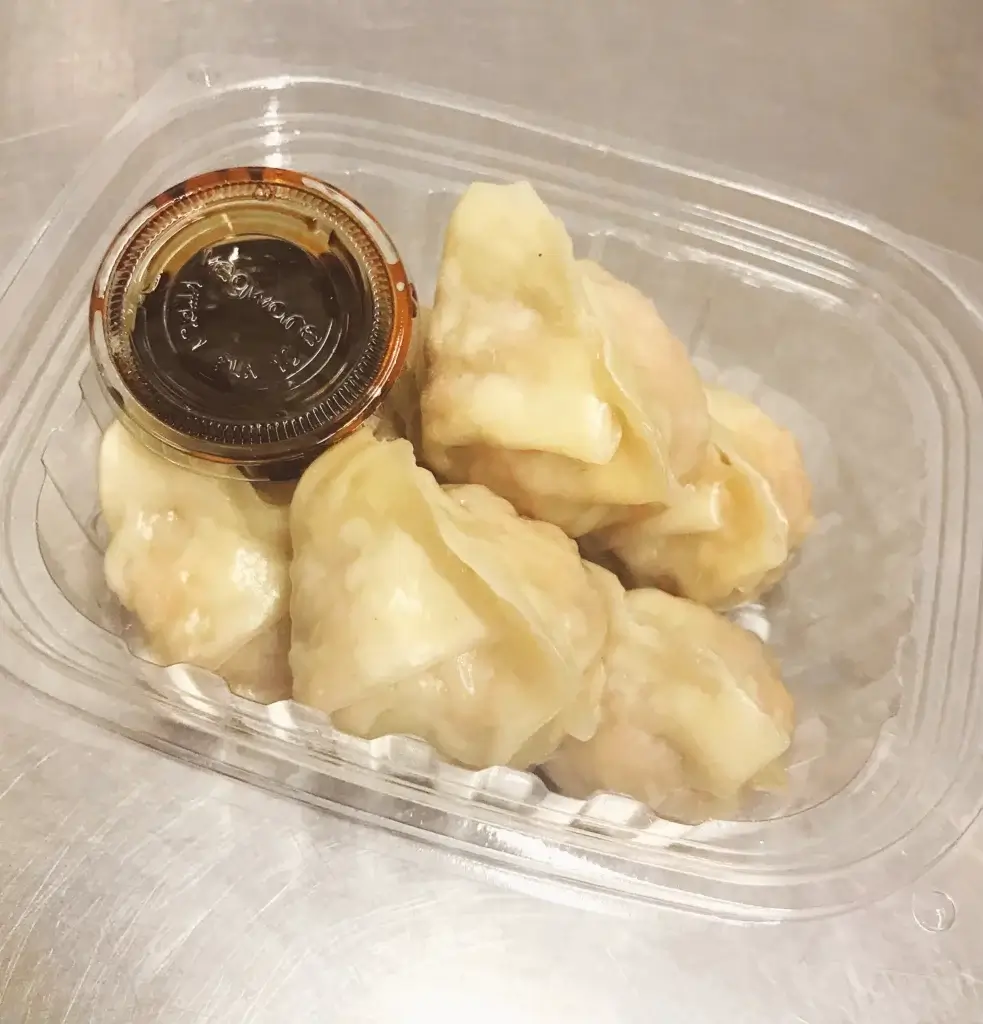 Award-winning Indian street food restaurant with big flavours and modern twists
Bringing flavourful and vibrant Indian street food to an indoor setting is Bandook Kitchen. Taking inspiration from the cafes where both British and Indian soldiers would meet and eat together, Bandook successfully recreates the hustle and bustle of these traditional street food establishments with a modern twist.
Inside you will find a casual open-plan layout, authentic feeling decor, and views into the kitchen where you can see your food being prepared as you would from a street vendor.
On the menu here are some Indian classics as well as an Asian take on some fast-food favourites. Here, you can find mouth-watering pani puri which you can fill with delicious jal jeera water and a generously sized samosa chaat dish, topped with curried chickpeas, yoghurt, and refreshing mint and tamarind chutney. There are also plenty of small plates including crispy chilli squid, Punjabi lamb chops, masala fries, the popular fish-based street food Amritsari, but also the essentials done extremely well like pakoras, gobi, and chilli paneer.
Most popular on the menu here though is the famed Grandma's Chicken Curry, a homestyle chicken curry that has become Bandook's signature dish.
With tonnes of other delicious choices on the menu, you'll need to visit Bandook more than once. You can find it at Cargo 2 on Museum Street, booking is not usually necessary.
Mediterranean and middle-eastern food, selling the best falafel in Bristol
Selling what's undoubtedly the very best falafel anywhere to be found in Bristol, Edna's Kitchen stands as one of the city's most well-respected street food destinations. Giving an authentic taste of Mediterranean and middle-eastern food, this octagonal little shack sells everything from tabouleh, hummus, and couscous salad boxes to generously portioned wraps and pittas. If there's more than one of you, Edna's shack has some sharing mezze platter options too which includes a bit of pretty much everything for you to try.
The ethos of Edna's kitchen is simplicity, ecology, organic, healthy living. This translates into a street food option that is both vegetarian and vegan friendly, providing fast food that's good for animals and the planet without compromising on taste.
Edna herself can be found behind the counter here giving her special touch to all of the dishes served up and her hard work has paid off. Originally from Tel Aviv, Edna's has made both local and national newspapers as well as finding recognition amongst Bristolians for the quality of the food sold here.
Located right in the middle of Bristol in Castle Park, there's really no reason not to go and try Edna's famous falafel for yourself. And perhaps a few more dishes while you're at it.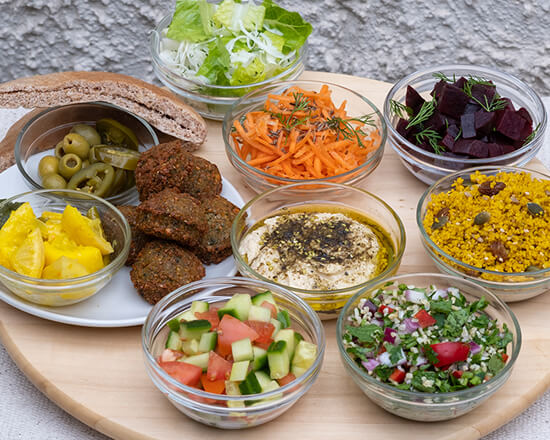 Delicious Vietnamese street food, including bao buns and traditional baguettes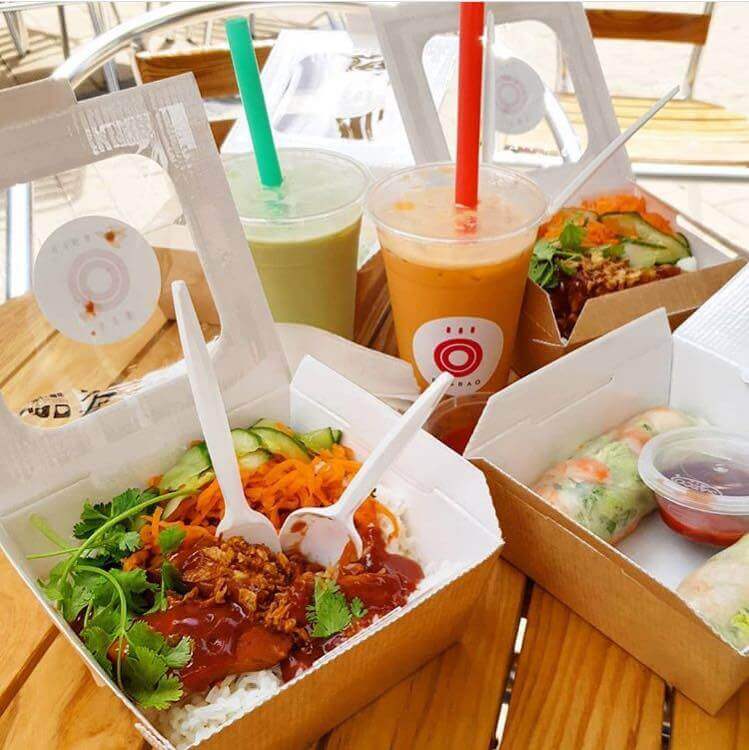 Proving extremely popular amongst shoppers in and around the Broadmead shopping district, Big Bao has been selling Vietnamese street food, including everyone's favourite bao buns, to the Bristolian public since 2018. This stall may be small in size but it produces some big flavours, with queues regularly forming as people are drawn by the various smells and sights of other people's grub.
A family-run business, the Big Bao team really know their stuff when it comes to Vietnamese cuisine, with first-hand experience preparing and serving up this delicious street food. The two main options here are large, light and fluffy bao buns, filled with your choice of delicious filling, or a banh mi. The latter is a generously filled Vietnamese sandwich baguette, prepared using light and crispy bread that doesn't overpower or mask the flavours within.
Amongst the fillings on offer include "Mum's Home Style Chicken" which is grilled chicken marinated in lemongrass, shallows, and the family's very own secret sauce, as well as duck, beef, pork belly, and the Big Bao Special. This filling consists of a chicken liver pate, with Vietnamese sausage, duck, and charsiu roast pork. You'll need an empty stomach for this one.
The stall can be located in Broadmead, outside Marks and Spencers and is open every day.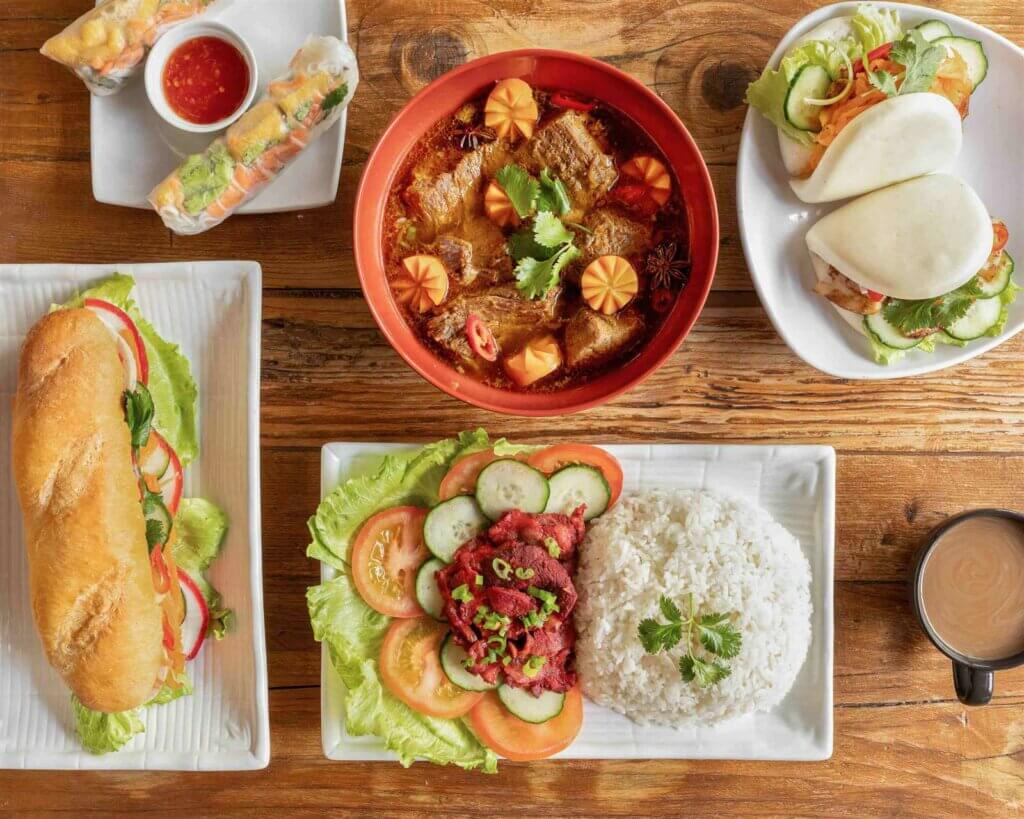 Being one of the country's biggest cities, with tourists and students travelling from all over the world to visit and live here in Bristol, it's no surprise there's a plethora of street food options. With this list being just a taster of what's on offer, exploring all of the street food outlets Bristol has to offer is a genuine pleasure that also helps support small, independent businesses. So get eating!