Best Winter Walks in Bristol: Fairy Light Trails, Christmas Markets, Frosty Morning Nature Walks, and More!
There are loads of places to enjoy a nice walk outside during wintertime in Bristol that it's really just a matter of fitting them all in—you definitely won't be short of areas to explore during your time in this beautiful southwestern city situated on the River Avon.
If you find yourself in Bristol this upcoming winter season, you will have plenty of areas to explore that are especially beautiful throughout Christmastime, including twinkling Christmas light-lit walks, downtown Christmas markets, and quiet, tranquil walks in nature around Bristol, making it an excellent destination for a winter trip. 
Although days get shorter and it can definitely be chilly, Bristol comes to life with fairy lights and brings magic and warmth to the winter air. 
So, with all that said, we want to share with you some of the great winter walks to meander down during your time in Bristol. Keep reading below to find some beautiful walks to take in the crisp outdoors! We've included some that are conveniently right in the middle of the city and some further out if you're feeling adventurous or if you want to get out of the middle of the city. 
Tranquil and Scenic Winter Walks in Nature
Leigh Woods is a must-do nature walk. A nature reserve on the city's western outskirts, it is home to many walking trails to pick from and gives you stunning views of the Clifton Suspension Bridge. If you go on a snowy day, you'll get wonderful views of the bridge as you walk around snowy ponds. It's not too far out from the city center, making it a great escape from the urban Christmas buzz and just enjoy a frosty morning surrounded by wildlife. You can walk along the Avon or underneath the canopy, but either way you'll get a quiet, lovely walk. 
Nearby to Leigh Woods is Ashton Court Estate, a historical mansion and country park in the east of Bristol, which has 850 acres for adventure. It opens at 8 AM Mondays through Sundays, making it an excellent option for a morning walk—maybe you can even catch the sunrise during the shorter winter days just after the park opens. It's about as peaceful of a way possible to start your day. 
There is no entrance fee for the estate, and its proximity to the city makes this an easy tranquil getaway—it is roughly a 15-minute trip from the city center. After your walk, you can venture across the 1,352 foot-long Clifton Suspension Bridge and grab an early meal in Clifton Village, which we'll talk more about below! 
Stoke Park Estate is another great greenspace in the city to roam around in. Home to the Dower House, a gorgeous and sophisticated yellow home situated on the top of a hill, it is a popular place for travelers and locals alike to visit. In front of the house is a beautiful area of greenspace—a stunning area in all seasons, it's lovely in winter when the pond in front of the house is a bit iced over. You'll be able to wander in woodlands, visit historical sites, take in vast vistas and have plenty of space to relax. The Stoke Park Estate is easily accessible in northeast Bristol, but be sure to refer to the website beforehand to see if any facilities are closed due to COVID-19. 
Festive Christmas Markets to Wander Through in Winter
You've probably heard about Germany's well-known Christmas markets, but the UK has them too—Bristol by itself has many vibrant ones to pick from in many different neighborhoods. While they are excellent shopping destinations for locally-made gifts, they are ideal for just having a lovely festive wintertime walk in the city and having places to stop in to warm up! 
We've included some of the regular-occurring ones below so that you can add them to your list of places to visit. 
Bristol's Christmas Market is an absolute must-do activity if you find yourself in Bristol at Christmas! It is located in the heart of Bristol in Broadmead, and it's a fantastic place to get in a festive spirit. Walk among 40 wooden chalet stalls selling unique crafts and seasonal items that are perfect to buy Christmas gifts for loved ones. In fact, you can probably knock out just about all of your Christmas shopping in one go around. If you need to warm up, visit the well-known Jäger Barn Bar and beer garden, where you can enjoy yummy drinks in heated seating. Even if you're not looking to shop, it's still a lovely place to walk and enjoy the Christmas spirit. 
You can also look forward to passing by local musicians playing live, possibly meeting Santa and his reindeer, and interacting with loads of local artisans. A spectacular Christmas tree presides over everything—Christmas lights will turn on Friday, November 7, which starts the run of the Christmas market until Christmas Eve.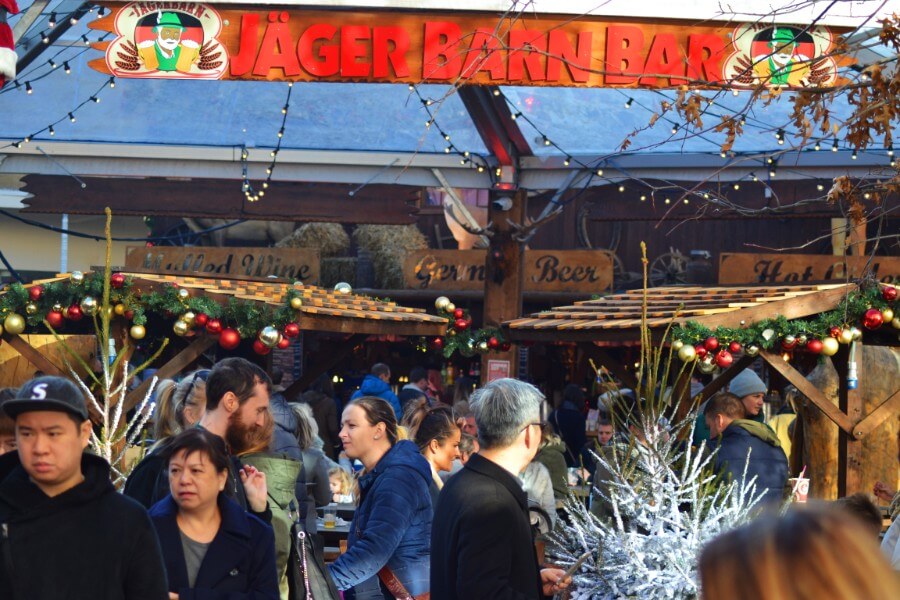 The Harbourside Christmas Market (Weekends from November 23 to December 22) have fifty stalls which line the Cascade Steps inviting you to wander among artisan crafts, drinks, and art, underneath the twinkle-lights-covered walkway. Live music fills the historic waterfront to accompany the local creators, traders, and street food. 
St Nicholas Markets is yet another Christmas market to catch. You can roam through mazes of stalls and grab some good street food in the middle of the old city—St Nicholas Markets has amazingly been around since 1743! This large indoor market is a beautiful place to soak up the Christmas atmosphere during the Christmas season, even if you're not on a shopping mission. The outdoor markets along Corn Street will also take on a festive flavour in the run-up to Christmas. For the best of Bristol food and gifts, the market stalls are there daily from December 13 until Christmas Eve, with the Street Food Market on Tuesdays and Thursdays in December and the Bristol Farmer's Market every Wednesday in December. 
A Few More Winter Adventures in the City
In addition to all the markets, there are plenty of neighborhoods to simply explore while you're in Bristol for their lovely atmospheres and easily-walkable streets. 
Floating Harbour is a popular area in the city throughout the entire year, but it's especially lovely in the winter! The Floating Harbour covers a 70-acre area, meaning it has a lot of space to walk along its border. There are many routes to pick from along the water which makes for a great stroll to do solo or with the whole family. You'll come across many historical Bristol sites depending on your route, including Millenium Square, the SS Great Britain, and Bristol Cathedral. Since the harbour is right in the city, there are loads of places to grab a warm drink or an ale in one of the many pubs, such as Pump House or Nova Scotia.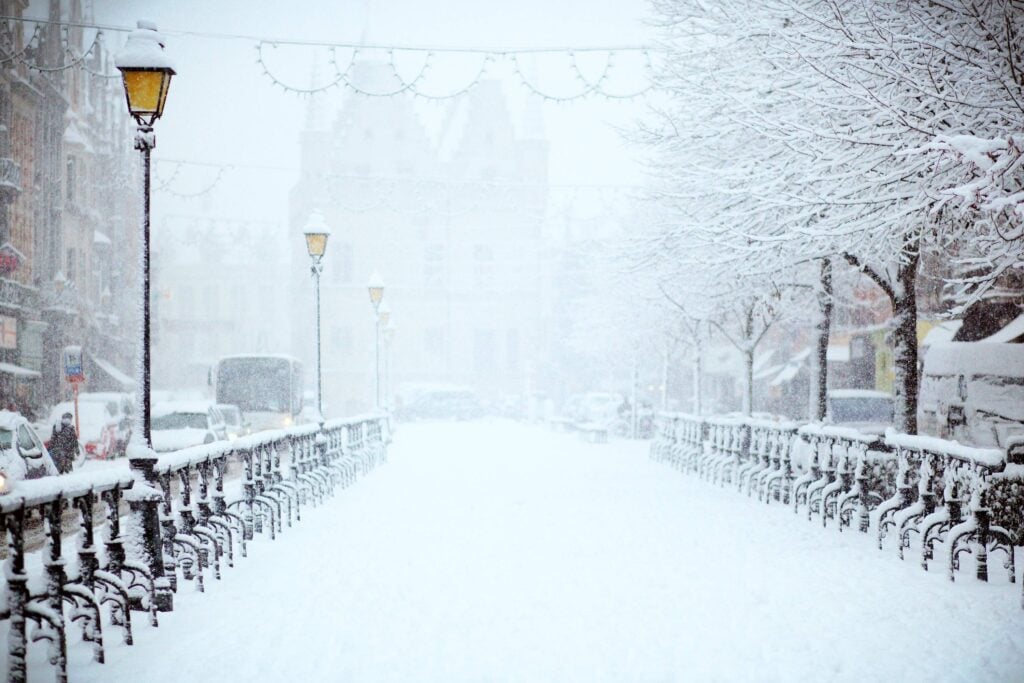 Also downtown is the Christmas Steps Arts Quarter, an area full of art galleries and quaint architecture—the Christmas Steps themselves are in an alley that many think resemble Diagon Alley from the Harry Potter series. There are tons of breweries and pubs around, so make the most of your visit by grabbing a locally-brewed drink! The steps once led down to Bristol's Harbourside, where merchant ships from around the world unloaded their cargo. Now, it is a lovely area very popular with visitors.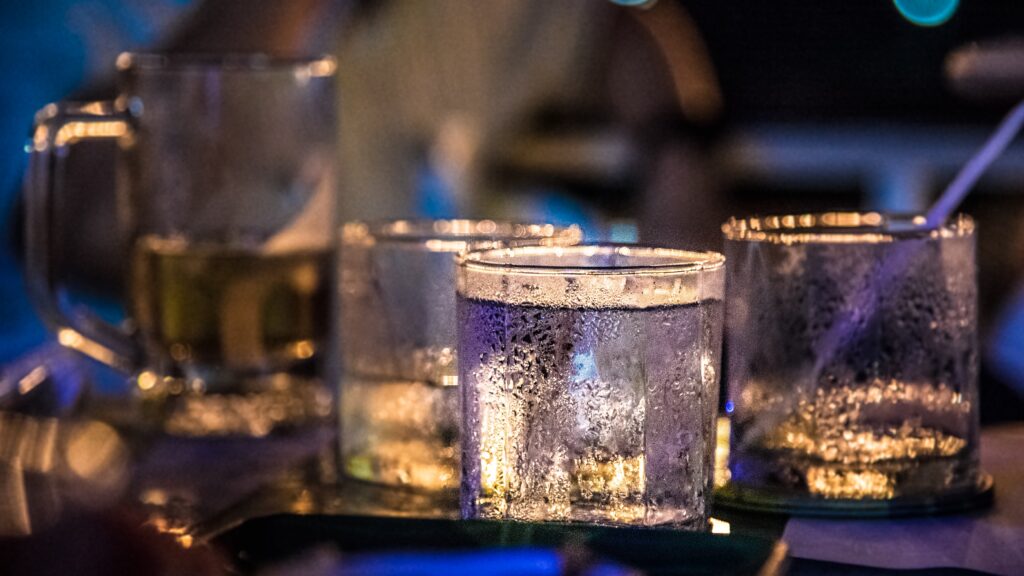 For more of a down-home feel, Brailsford Christmas Lights is a good one to check out—every year, the Brailsford family creates a beautiful Christmas light display. It's grown in popularity, and all donated profits go to local children's charities and the Bristol Children's Hospital—they've raised a total over £82,000 to date, making it a great place to spend some time this winter. The house is located at 16 Trevisa Grove, Brentry, Bristol, BS10 6QU, on the city's northern outskirts. 
Clifton Village is yet another charming Bristol neighborhood that is magical at Christmas. Norman, an absolutely enormous Christmas tree (as in a 50 foot Norway Spruce) will be around in the Mall Gardens for eight weeks! At 7 PM, all visitors are invited to The Clifton Arcade for a spot of late-night shopping, prosecco and choir performances by local students. The many cafes, pubs, and restaurants make a great place to wander and get lost in the Christmas spirit. As far as the atmosphere, you really can't beat Clifton Village with its beautiful Georgian architecture.
Portishead High Street also offers some of the best local winter fairy lights. If you're really, really into planning, the Portishead High Street has an event starting at 6:15 PM on November 29, and the lights themselves on the street switch on at 6:45. Each year, a team of over 100 local volunteers gets together to make a stunning Christmas display. 
They also put up a 15-foot tall Tree Of Light, inviting people to dedicate a loved one to be remembered for a small donation fee. The names given are published in the North Somerset Times as well as on a TV Screen in Portishead Street. 
With all that said, there is clearly a lot of Bristol's city center that makes for a delightful and festive Christmas walk. Roam among the streets—from Queen's Road and Park Street, Old City and King Street—to see over a mile of Christmas lights. The lights will be turned on for your pleasure every day, 11 am–11 pm leading up to Christmas. Even if you get lost, you'll probably run into a pleasant walk in the city.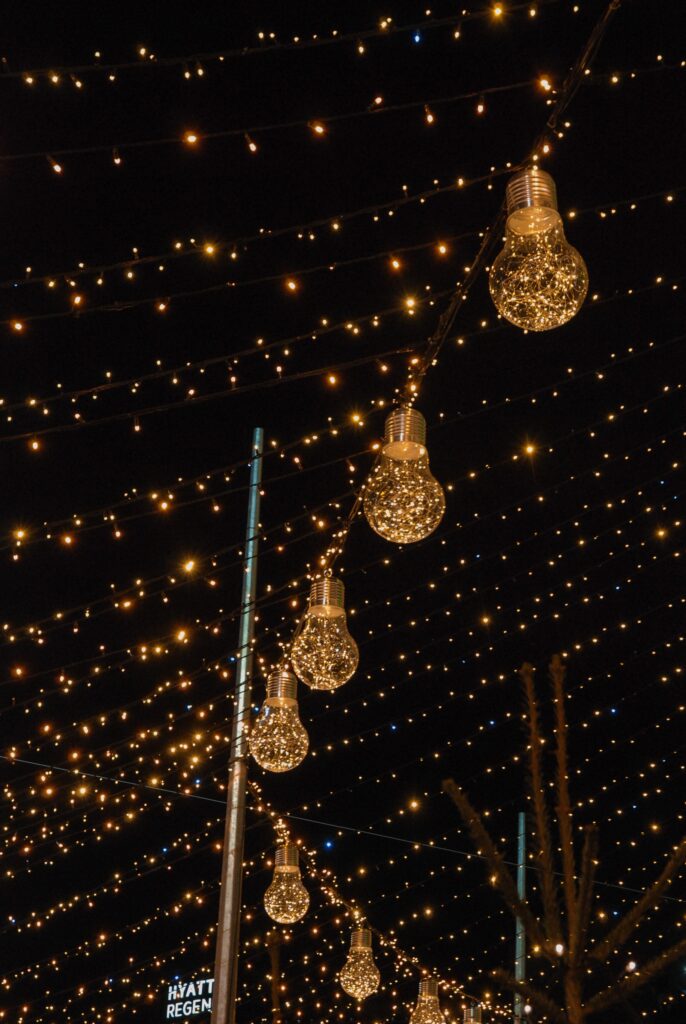 Tyntesfield on the Percy the Park Keeper's winter wander trail is a great walk for kids. This winter, you can bring kids to a world of adventures at Tyntesfield on the Percy the Park Keeper's winter wander trail. Tyntesfield is a Victorian Gothic Revival house and estate which is now a major tourist attraction in the region which hosts many tours yearly but has specific ones to the winter season as well. 
The Percy the Park Keeper's trail is open between Saturday, December 4 – Monday, January 3, and is £2 per trail. Swing through to explore the beautiful parkland and gardens of Tyntesfield. Booking isn't needed, so take advantage of this family-friendly walk, even spur-of-the-moment! 
Westonbirt Enchanted Christmas hosts a beautiful Christmas walk—be sure to check out the Christmas Illuminated Trail and the Westonbirt Arboretum. This walk is a bit different from many illuminated walks because you wander through the forest, and the trees themselves are illuminated with projections. The forest is transformed into a magical festive feast for the senses, ablaze with colour and beautiful Christmas lights.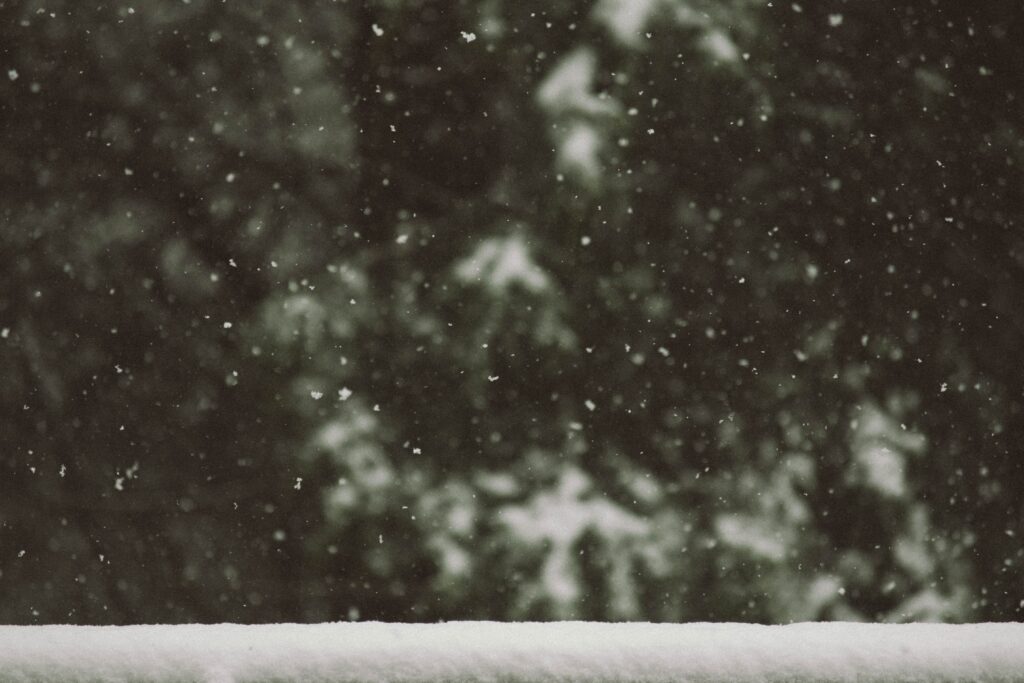 Bristol ADVENTures is a brand new Christmas light projection that will take place at dusk each day. 
They've used Spotify to put together a Bristol ADVENTures playlist for you, the perfect accompaniment to the trail. Each song contains lyrics found illuminated in the city center in the order that they were switched on. This is an interactive experience with something new to explore every day—a new iconic Christmas lyric is unveiled each and every day from Christmas Eve until Monday, December 28th. So, if you're in town during that time, this could be a lovely exciting way to explore the city.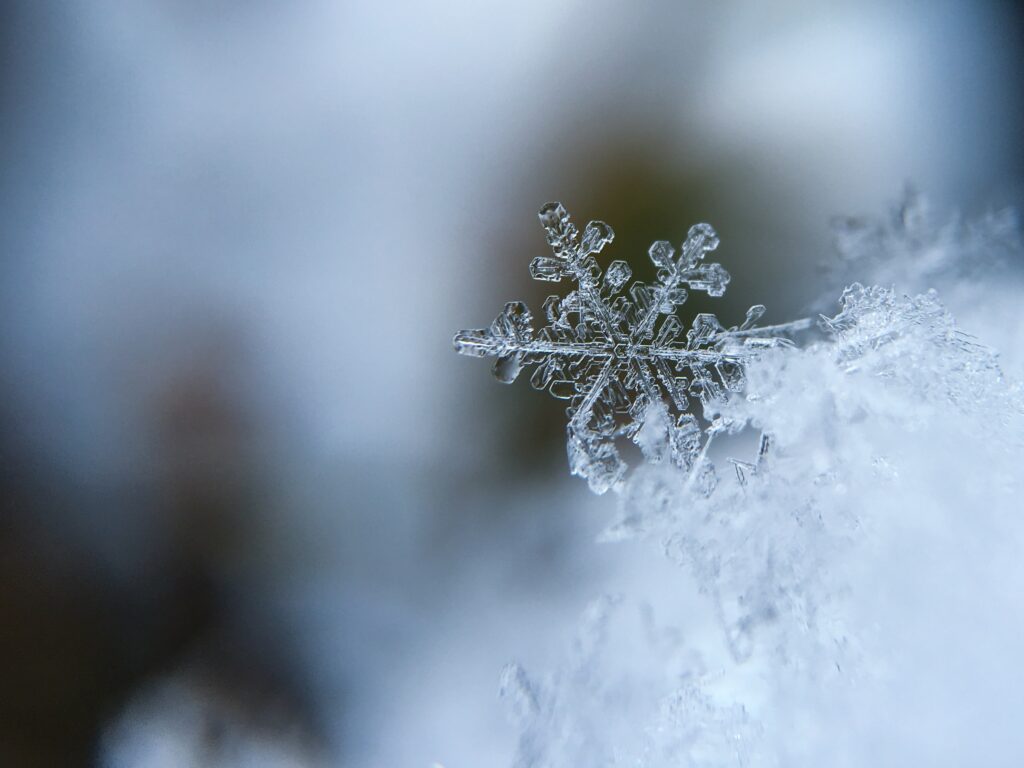 Whether you're looking for a peaceful frosty stroll outside of the city or a lively walk through winding streets, you will be able to find a great winter visit in Bristol. 
So, don't be dissuaded by the chilly weather—there's plenty of warmth, fun, and uniquely-Bristol experiences to be found outside. If you're particularly wary of the cold, go to a Christmas market where you have never-ending options for warm drinks and local eateries to stop into. 
Bristol is an excellent adventure outside of the frequently-visited London and has so much to offer travelers in the wintertime. So, with all that said, pack a coat and a hat and enjoy the best of Bristol!