The varieties of cake are endless. Whether it's the classic chocolate variety, a creamy vanilla treat, or something a little different, like a pinata surprise cake or a rainbow sponge, we all love a slice of the good stuff. Especially for birthdays.
Fortunately for those in and around Bristol, there are plenty of good cakeries offering their services.
Originating from the 18th-century German celebration called "Kinderfeste," birthday cakes were originally presented on the morning of a child's birthday. Quite expensive to make at the time, the birthday cake was originally a tradition reserved for the middle-class and well-to-do. Fortunately for the sweet-toothed and working-class, the advent of the industrial revolution led to cheaper and more accessible ingredients. This meant a slew of bakeries in the 19th-century began selling celebration cakes.
And while Bristolians can find themselves a standard celebration cake in most supermarkets, there's no reason to settle when it comes to a birthday. Dotted around Bristol are some fantastic bakeries that sell bespoke and unique birthday cakes.
Where To Find the Best Birthday Cake Bakeries in Bristol
Here, we'll show where to find the best Birthday cakes in Bristol and why you should use them.
Artisanal, artistic cakes 
Cakes from: £30
Opening its doors in 2014, AhhToots is a cake shop focused on producing artistic bakes.
Originally operating within St Nicholas' vibrant and active market, AhhToots has grown a keen following over the years, with the owner Tam now well-respected for her artistry. Becoming a firm market favourite, AhhToots found itself incredibly popular among Bristol locals and visitors alike.
With over two decades of experience working in some of the country's best delis and bakeries, Tam is now living her childhood dream, producing cakes for all occasions in her own cakery.
Opening in 2020, Tam and her talented team now operate out of the cozy and welcoming store on Christmas Street, equidistant between Castle Park and the University of Bristol.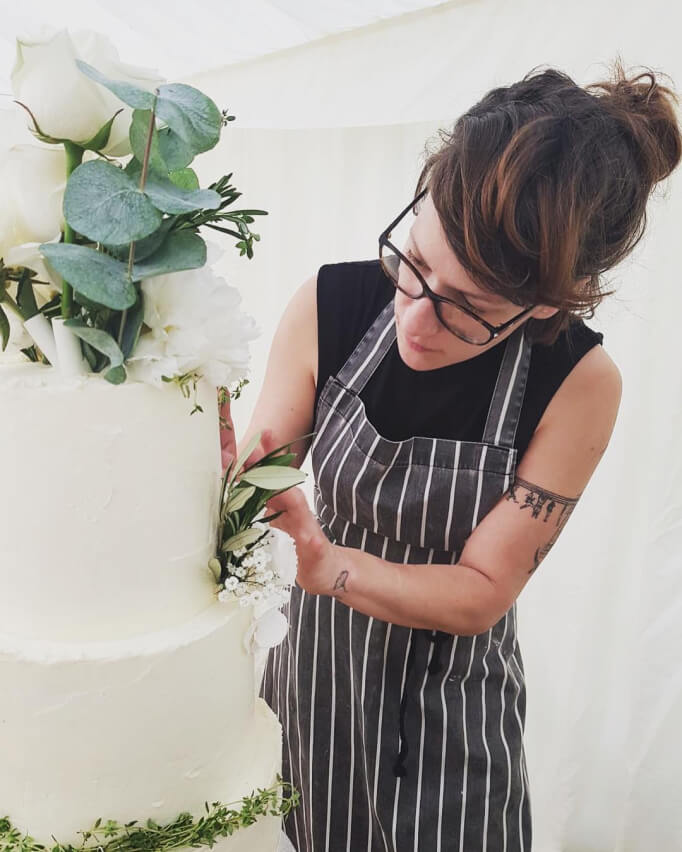 As well as bespoke and genuinely unique wedding sponges, AhhToots is able to create some wonderful birthday cakes. The store offers the ability to order a "seasonal" decorated cake using fruits, herbs, and flowers appropriate to the time of year or a bespoke option for more special occasions.
Particularly eye-catching is the "Signature Painted Cakes" which give the impression of an oil painting with floral adornments on top. Equally impressive is the store's chocolate and caramel cakes that are a real showstopper.
100% egg-free cakes, pre-made and customized
Cakes from: £27.99
Now a high-street favourite, EggFree Cake Box is a great place to get a cake that everyone can enjoy. With all of their cakes being 100% free of egg and egg products, these cakes are ideal for large birthday gatherings where you are unsure if anyone there has an egg allergy.
The Bristol branch of EggFree Cake Box is located on Fishponds Road, a little way out from the city center. Ideally situated for pickup heading in or out of Bristol. With parking just a few meters away from the door, you don't have to worry about the risky walk to the car holding the cake either!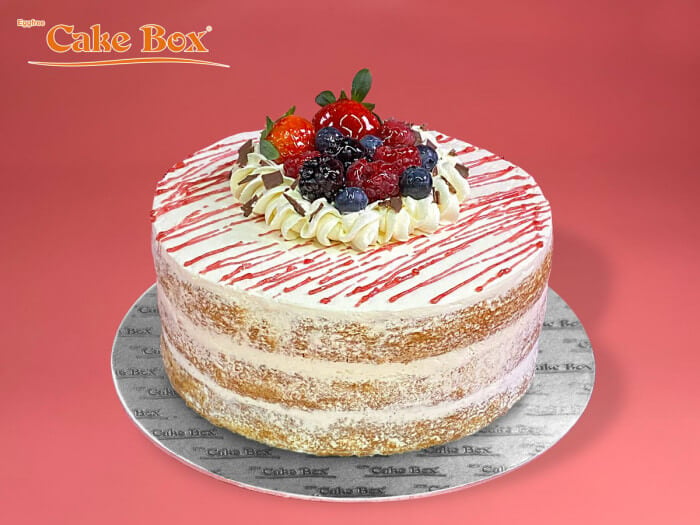 The store offers several types of cake that can be transformed into a birthday cake, including your classic Victoria sponge, a chocolate cake, red velvet, salted caramel or chocolate cheesecake, and even trays of cupcakes.
With the philosophy behind Cake Box that you are inviting their business into your home via their cakes, the team here put a lot of effort into making your cake look just right with text decorating options available. No misspelled names here!
Stylish, award-winning bakery, nut-free
Cakes from: £45
Offering nut-free baking, Bodkin Bakes is another great choice for those who want to be as inclusive as possible in their birthday cake selection. Baking all their cakes in a nut-free kitchen, the award-winning team at Bodkin Bakes offers a pickup service from their premises on West Street, near Old Market.
Presented in a dazzling array of styles and colours, the cakes at Bodkin Bakes are not your typical sponge. Defined by their use of gradients, drip effects, and elaborately arranged toppings, Bodkin's create some of the most iconic birthday cakes you will ever see.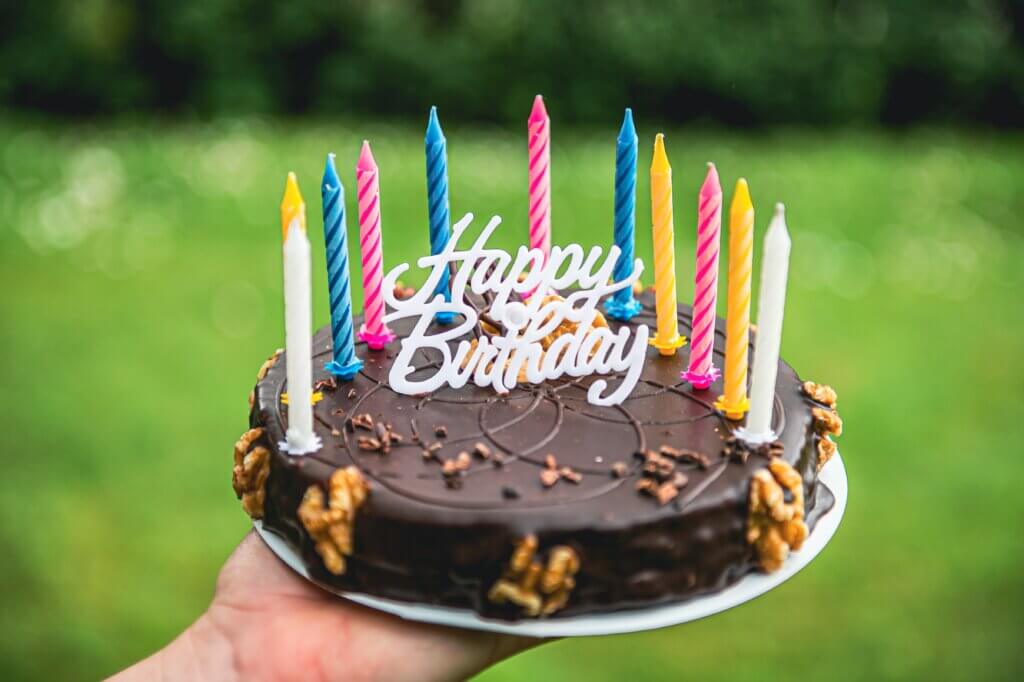 Some of the flavour combinations on offer include:
Apple, caramel, and ginger

Blackberry and lavender

Coffee and cream

Raspberry, coconut, and white chocolate

Lemon and Mascarpone

Strawberry and vanilla

Rich chocolate
As well as being allergy conscious with nut-free and gluten-free options, Bodkin Bakes is also well aware of modern dietary choices. The menu therefore also includes vegan options for those who wish to avoid animals products, including a chocolate cake and a mixed berry bake.
And if you are looking for something especially unique for your special someone's birthday, you can use the bespoke occasion cake service. This premium service will require a consultation in person or by phone and can be used to create truly magnificent works of art, as seen on their Instagram.
Organic, hand-tailored cakes from an award-winning home-baker
Cakes from: £140 (1 tier)
Using nothing but the finest organic ingredients, Posh & Cake is an award-winning bakery that crafts genuinely exquisite cakes.
Headed by Georgina, a multi-award-winning artisanal cake artist, Posh & Cake is defined by its attention to detail, high quality, and technical know-how. Colin the Caterpillar cakes these are not.
Through years of study and practicing her icing, modeling, and decorating skills, Georgina is now producing cake full-time for weddings and special occasions, including birthdays.
Trained in psychology, Georgina is especially good at helping customers define the ideal cake for their loved one, not only reflecting their personality but also tasting absolutely delicious.
Flavour-wise, there's plenty to choose from, including opulent champagne and strawberry, zest lemon and elderflower, exquisite pistachio and honey, and the ever-popular sumptuous chocolate fudge.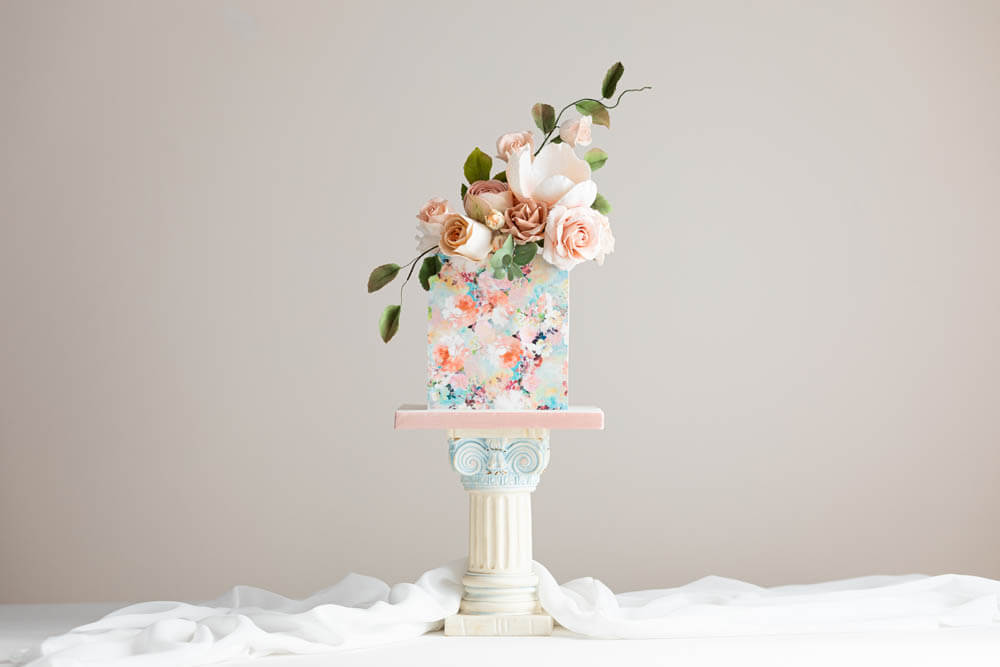 If you can't quite make up your mind on which flavour to go for, however, Posh & Cake has a solution. For a nominal fee, the bakery will produce a sample tasting box made up of your 5 shortlisted flavours. These samples can then be munched on and used to determine which flavour captures your sister's cheery character, your Dad's fun sense of humour, or your partner's sunny disposition.
Self-taught and award-winning, Georgina is an expert at delivering the perfect birthday cake. Her cakes are made for collection only and need to be ordered ahead of time to avoid disappointment.
Standout customizable cakes with highly decorative toppings
Cakes from: £29.95
Defined by its beautifully floral storefront, ANNA Cake Couture is a cake shop on Boyce's Avenue, a stone's throw from the iconic Clifton Suspension Bridge. Renowned for their customer service, ANNA consistently ranks amongst the most popular bakeries in and around Bristol. While the store itself is relatively small, it does offer dining-in service too, so you can sample a few bites and enjoy a coffee before deciding on your birthday cake purchase.
Setting ANNA apart from the competition is the wonderful selection of pre-designed occasion cakes. Almost all of the cakes on offer can be customized with multiple colour choices available. Particularly tasty is the Biscoff Cake which features a caramel version of the signature "drip" running down the side of the cake with golden frosting on top.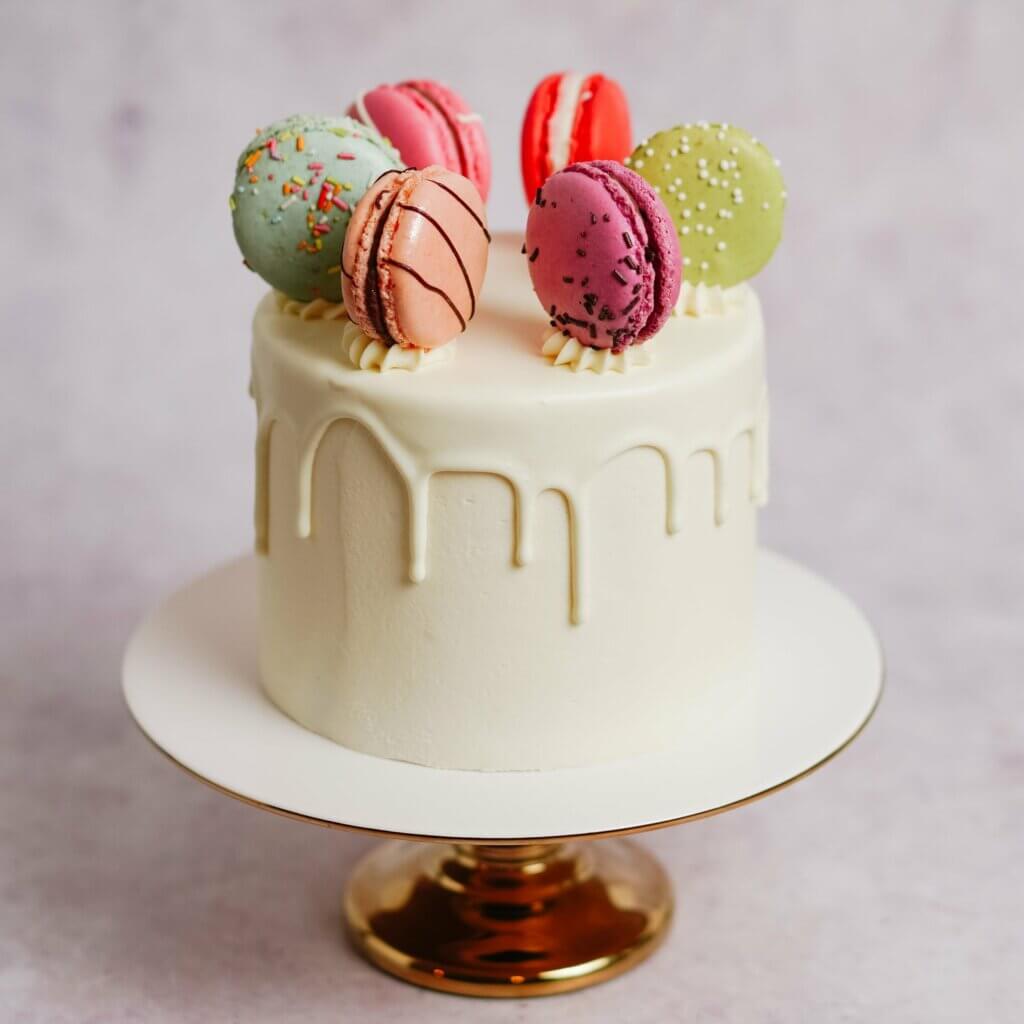 All of the cakes here are made with precision and with an artistic eye. For kids, there's also the ever-popular unicorn cake. The height of this children's favourite can be customized, and given a chocolate or vanilla flavour. The team is also happy to add message plaques to their cakes when possible, allowing a "Happy Birthday!" to be added.
The bakery can also accommodate for allergies and dietary choices upon request with the team there more than happy to do what they can to make your birthday cake perfect.
With cakes on offer available to feed up to 60 people, ANNA is one of the best choices on this list for large birthday events.
With such an amazing choice of bakeries, Bristol really takes the cake.