The Best Flower Shops In Bristol
Whether it's your classic bunch of red roses or a sophisticated floral backdrop for your big day's photoshoot, flowers make an event even more special.
As a city that truly does have it all, Bristol's flower shop selection is as good as anywhere's, with the city featuring a range of different styles, types, and attitudes towards everything that blooms. For those after an emergency last-minute gift, or someone looking to elevate their wedding to something magical, Bristol's flower scene is excellent.
With options for both in-house discussions and arranging as well as to-the-door delivery services, the list below is the best flower shops in Bristol.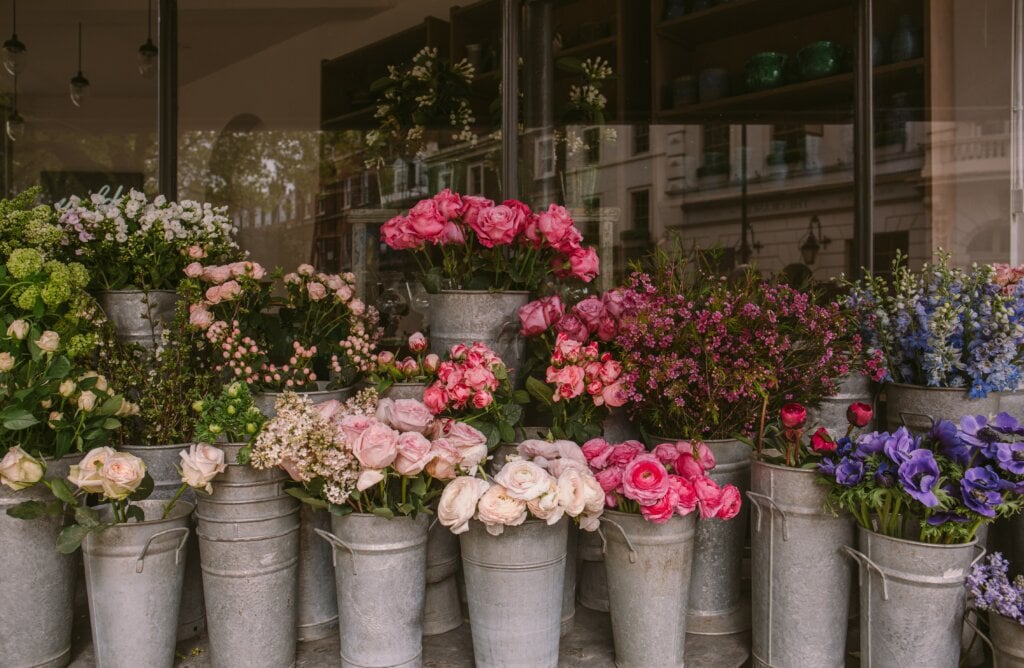 Celebrating everything floral, The Flower Shop, Bristol, is one of the city's most well-known and well-loved places to grab a bunch of something in bloom.
Located on the easily accessible Gloucester Road, The Flower Shop is a bright and spacious store providing fresh flowers and bespoke bouquets. One of The Flower Shop's selling points is that each and every bunch has a touch of personality added to it, meaning no two arrangements will be quite the same, letting the flowers speak for themselves.
The Flower Shop's selection ranges from bunches for special occasions like birthdays to full floral packages for weddings and bigger events, including arched arrangements and table decor. While popular for big events, The Flower Shop is also a great local service, with people in the community visiting regularly for no reason other than to spruce up their living spaces.
The shop is owned and run by Lucy Manning, a passionate florist who has twenty years of experience in professional arranging. Originally starting in a humble flower shed, Lucy has now grown her business into what she always envisioned, now home on the Gloucester Road.
The flowers used for her and her team's arrangements are hand-picked each day from the Bristol Flower Market, meaning you'll get no sagging lilies here, the flowers are fresh!
With subscription services and delivery, The Flower Shop has Bristol's flower needs covered.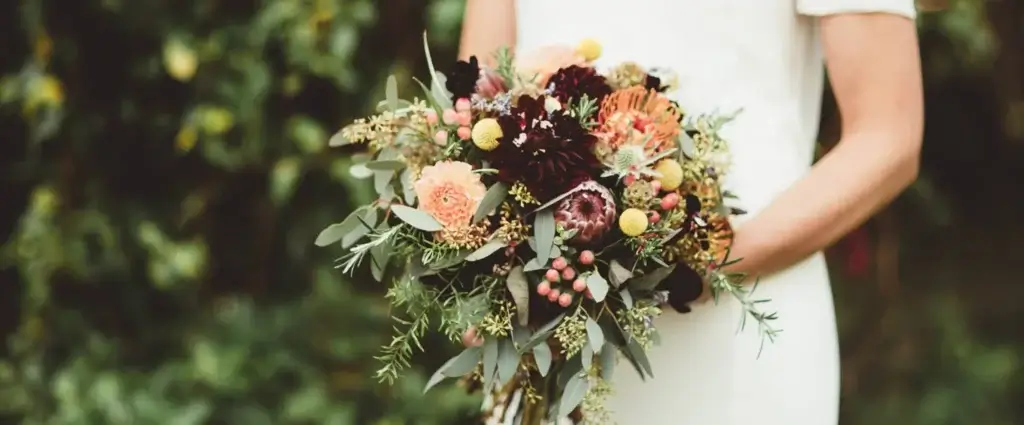 Run by Vanina Shoemark, a well-respected local floral expert, Les Fleurs Bristol is a boutique-style florist, revered for its attention to detail and unique blends of flowers.
Specialising in weddings, Les Fleurs has built a reputation for delivering chic bouquets that help couples create their perfect day. Always open to working with customers, Vanina and her team provide some of the highest quality floral designs in Bristol.
Vanina now has over ten year experience in professional floral arranging, with hundreds of weddings and special events under her belt. As well as helping the bride and groom to stylize their big day, Les Fleurs is also a great place to grab a bouquet for all occasions, with arrangements that cannot be found in chain stores.
As well as flowers, Les Fleurs is also a great spot to pick up a bit of green, with a  "houseplant corner." Always on the hunt for new varieties, Vanina sources healthy and high-quality houseplants that can help lift a room, providing a free advice service.
And for those that want to get their friends in on the flower-action, Les Fleurs hold some masterclass workshop evenings. These evenings are as fun as they are educational and are a laid-back and friendly way to learn more about arranging flowers.
With an ultimate aim to make people happy doing what she loves best, Vanina's Les Fleurs is one of the best flower shops in Bristol.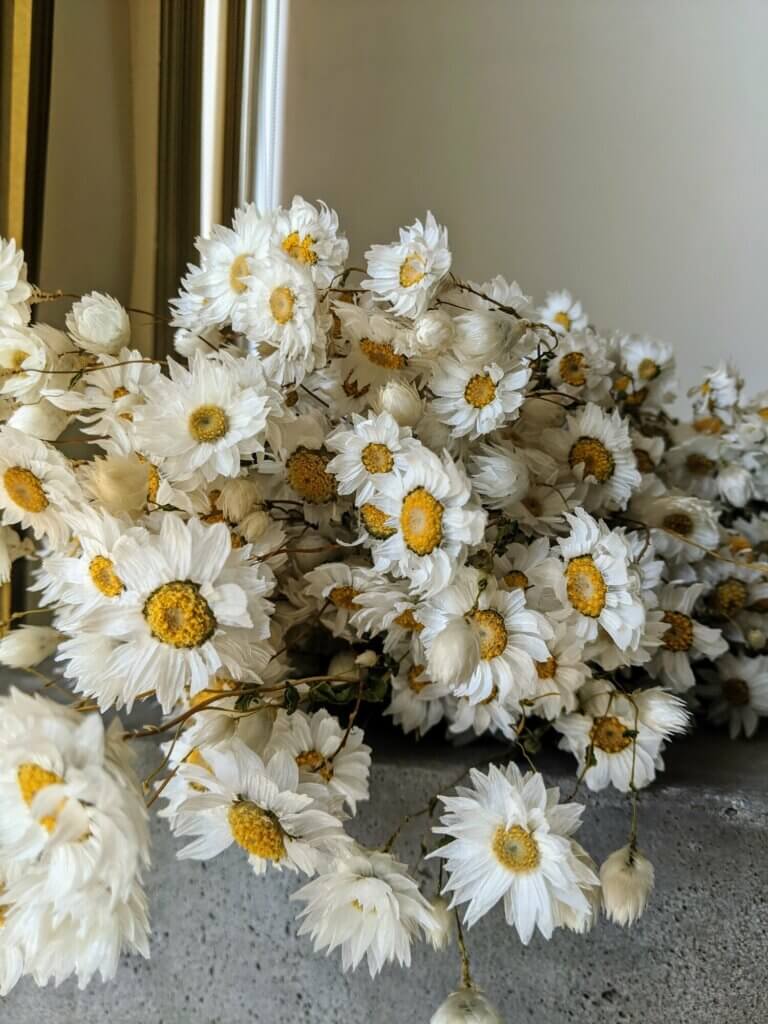 Serving the whole of the UK, but for Bristolians especially, Pretty Wild is a unique floristry studio looking to highlight the beauty of flowers in unique ways.
Should you want to see your flowers prior to purchasing, you'll need to get in touch with the studio ahead of time. While visiting Pretty Wild is by appointment only, the owner Ellen is keen to point out this sounds a lot more formal than it is with visitors more than welcome. Located in the independent lifestyle store, Prior, at Quakers Friar Cabot Circus, in the Bristol Shopping Quarter, the studio is easily accessible should you wish to discuss your needs with Ellen herself.
Providing installations and arrangements for weddings, events, and even film and TV, Pretty Wild's style is elegant and understated. Whether it's decor for a big do, or just a bouquet for a dull spot in your living room, the studio's skills shine with colours and arrangements that elevate spaces effortlessly.
As well as their flower-work (including some simply beautiful dried flower options) Pretty Wild also has some unique "fancy goods" on offer that makes thoughtful gifts for those that appreciate handcraft. As well as non-traditional candles, the store also sells exfoliating and detoxifying soaps, such as the Mushroom Bar that is made from nutrient-dense Chaga mushroom and natural oils.
Should you be looking for something truly unique and want to visit the Pretty Wild studio in person, you can get in touch with Ellen via the official website's contact form.
Riverside Garden Centre, Bristol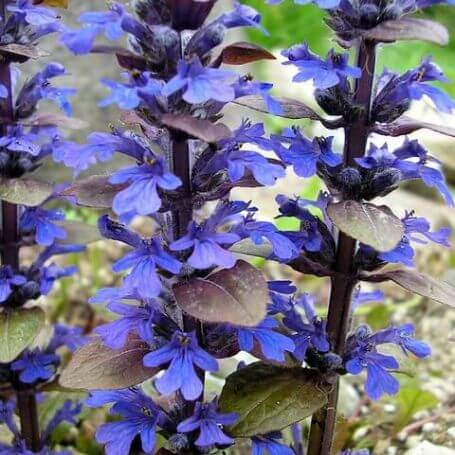 Looked over upon by Clifton's magnificent Suspension Bridge, Riverside Garden Centre is an independent and ethical plant store, with lifestyle goods, garden essentials, and a café.
While the other spots on this list are great livening up your living space and adding a dash of colour to a windowsill or tabletop, Riverside Garden Centre is where you'll want to go for all your outdoor flower needs.
Established more than 30 years ago in 1987, Riverside is Bristol's largest independent garden centre and is founded on cooperative principles. Run as a social enterprise that aims to engage the local community, Riverside actively creates and launches projects that work alongside local charities.
With an extremely wide selection of flowers and plants, including alpines, bulbs, climbers, ferns, grasses, herbs, perennials, roses, shrubs, succulents, and wildflowers, the garden centre is a treasure trove for gardeners. As the stock is grown and sourced seasonally, you never really know what you're going to find when you visit.
While the flowers and plants themselves are great, the garden centre's buildings and architecture are something in itself. Winning several awards, Riverside's "Shade House" is particularly impressive. And with a suitably vegetarian cafe, the centre is excellent for those looking for a nibble plant-based or otherwise.
Easily reachable off the Clift House Road, and with tonnes of parking, the Riverside Garden Centre is a great place to spend the afternoon, as well as pick up a few flowers.
With this list only representing a small sample of the flower scene that Bristol has to offer, there is always something else to discover. And, with such an amazing choice and variety on offer, it's always a good time to buy a bunch!