Best Christmas Days out near Bristol
Christmas feels like it's just around the corner again, and Bristol is host to a wide variety of things to do this festive season. However, since most of us have been stuck at home for quite some time, it's going to feel good to be able to celebrate this Christmas any way we like. Whether you're from Bristol and want to escape the city, or you're visiting and just fancy a day out, here are some of the best Christmas days out near Bristol you can expect.
Avon Valley Adventure & Wildlife Park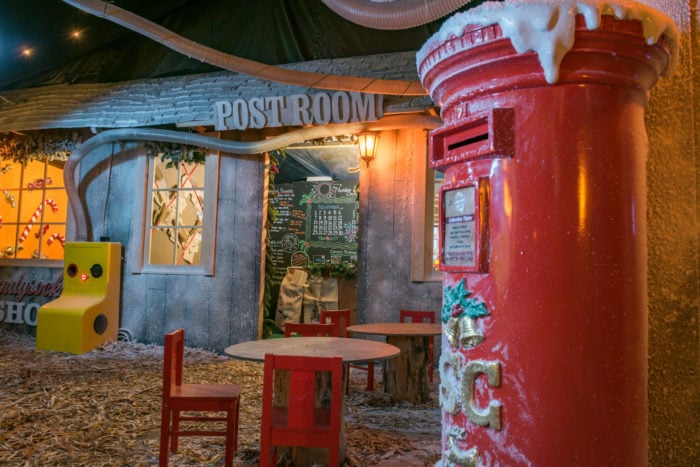 One of the country's famed family-friendly days out, Avon Valley Adventure & Wildlife Park is sure to have something that will put a smile on your face, no matter your age. This coming Christmas has some of the best and most enchanting events since its opening.
During December, explore an array of magical exhibitions. Your first stop will be at the Enchanted Village, a place filled to the brim with photo opportunities and corners for children to explore. Send a letter to Santa at the Post Room, or even use the Avon Valley SMS (Santa Messaging Service) to get a message to him quickly! At night, you can wander and interact with the light trail around the park. Set among the lake and trees, prepare for a mystical and sensory experience.
Next, The Steam Train will take you on a tour around the Snowy Forest, a truly wondrous area where no matter what the weather is really doing, you can be guaranteed some snow to put you in the mood for a cosy adventure. Fill your belly with festive treats and drinks that'll keep you warm at the bar.
Make sure to visit Santa's reindeer who have stopped by. Donner, Blitzen & Vixen are preparing for this year's sleigh ride so come and say hello before their journey begins! Also, you might want to let them know your postcode so they can pass it on to Saint Nick himself.
Take shelter in the undercover animal barn where you can watch a live Nativity Scene and learn how to make environmentally friendly reindeer food.
The Grinch is causing trouble on the tractor ride, and dinosaurs will be putting on a show to please the dino-lovers out there.
500 square meters of ice will provide you with a chance to dazzle your friends with your ice-skating skills, or the opportunity for the young ones to learn! Open all day and into the night, you can enjoy this festive tradition whenever you like. If you like to jive while you glide, then we recommend you come along later in the evening while a DJ plays some tunes and lighting effects enhance the atmosphere.
No matter how old you are, there are skating aids available to teach and help you. 45-minute sessions will get you up and going in no time!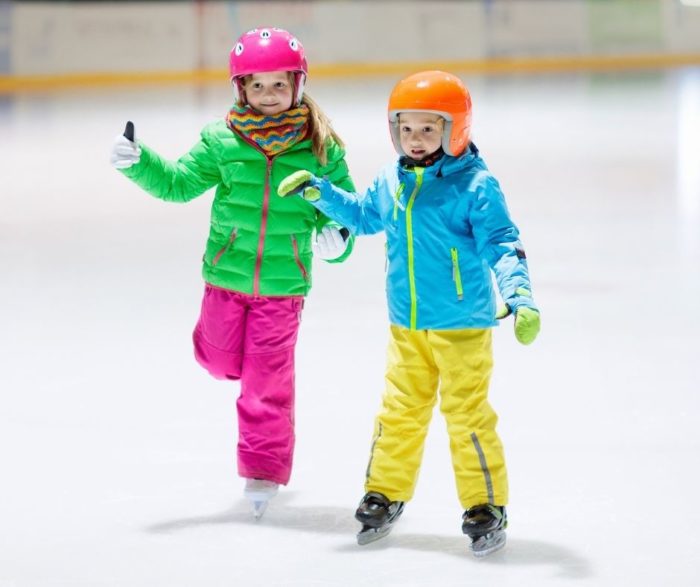 All aboard the Polar Express! Or perhaps more accurately, the Mince Pie Express. That's right, Avon Valley Railway is also getting in on the Christmas action. Chugging along on an impressive classic steam locomotive while munching on mince pies might just be your idea of heaven. When you return to the station you'll have the chance to meet Santa and get a special gift to remember your journey.
If that isn't enough, the festive Christmas donkeys make a reappearance so you can watch them enjoy their own Christmas treats. Because of the naturally close proximity while in the trains, safety precautions have been taken, and you will be guided so you can concentrate on the lovely mince pies and scenery as it rolls past the window.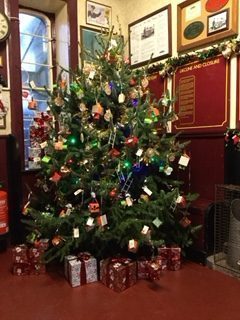 Bicton Park Botanical Gardens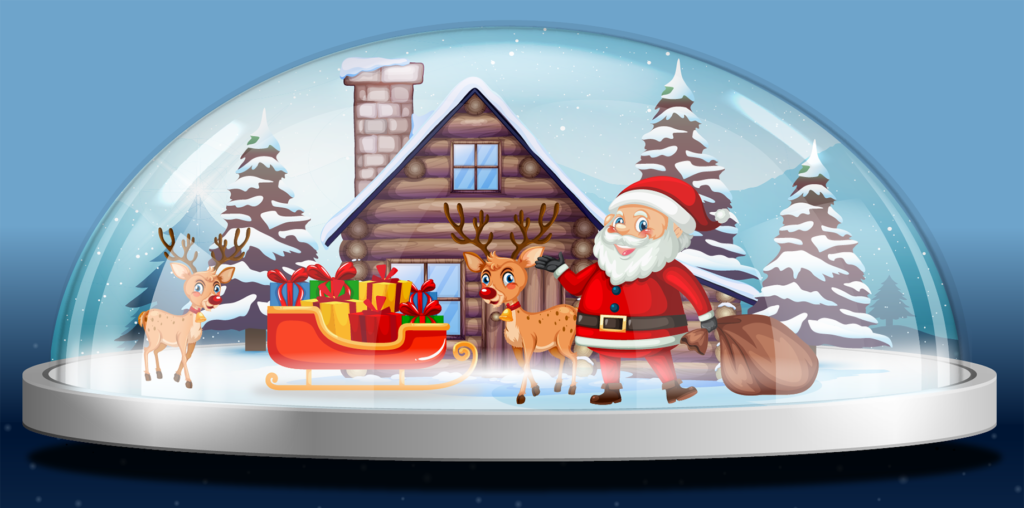 A bit further than some others on this list, but worth it all the same. If you want a taste of the tropics this winter then Bicton Park has what you need and more. Have a seasonal stroll through the open-air gardens next to the lake, visit the Countryside Museum, packed with artefacts and equipment. The glasshouses may draw your attention with their luscious greenery, palms and flowers, even boasting desert scenes. These historic gardens date back to the 1800s, where these exotic plants were truly almost alien to behold.
Of course, a bit of Christmas spirit can't go amiss. Santa has also decided to spend some time admiring the gorgeous surroundings and has popped in for a visit. In his very own snowglobe, he'll have a few of his reindeer and even one of his elves to help get presents sorted for any children who have arranged to see him.
Had enough of the classic modern way of Christmas? Want to get back to basics and where our traditions came from? At Dyrham Park, they enjoy a more 1600s style of festive spirit. Explore the peaceful grounds and parkland, find out about how our ancestors celebrated Christmas, and follow the whimsical poetry trail. On every Saturday throughout December, you can enjoy various choirs singing in the nearby St Peter's Church.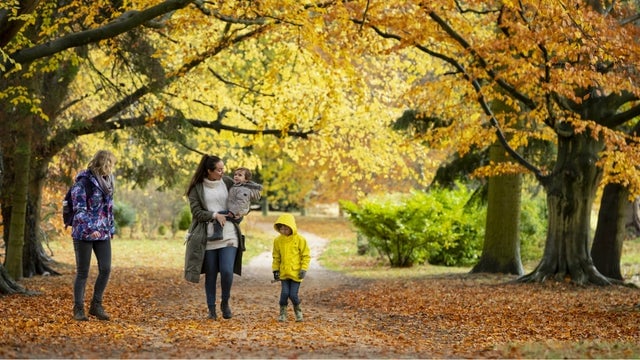 Outdoors, a giant wreath will be put up to really get you in the festive mood while a child's trail will also be hosted to keep the young ones on their toes. The poetry trail for adults offers a refined look at 17th-century verses while winding gracefully throughout the terraces.
Also, back by popular demand, a mindfulness trail will take you on a reflective tour of the gardens, allowing time to stop and focus on your own wellbeing. A moment we all need now and again. Of course, it would go amiss if some hot drinks and snacks weren't offered, so grab some tasty refreshments at the tea-room or the kiosk.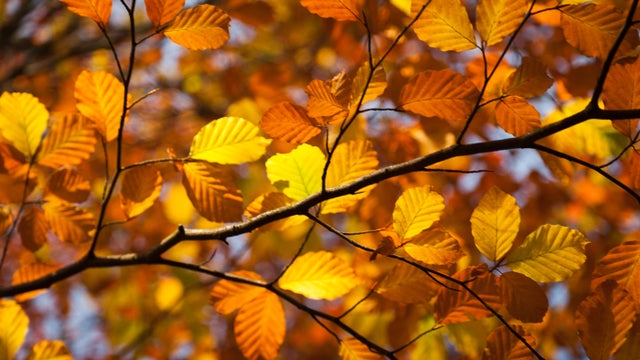 American Museum & Gardens
Just outside of Bath, the American Museum & Gardens is a deep dive into American traditions and culture. With a stunning house and surrounding landscape, there is always something to see and an event to go to. This Christmas, the entire site will be illuminated with a spectacular light show for an after-dark experience you won't forget. Glowing umbrellas, shining reindeer, tunnels of light that guide you on your adventure around the next corner. Hot chocolate, mulled wine and more will keep you in a merry mood as you roam through this mesmerising event.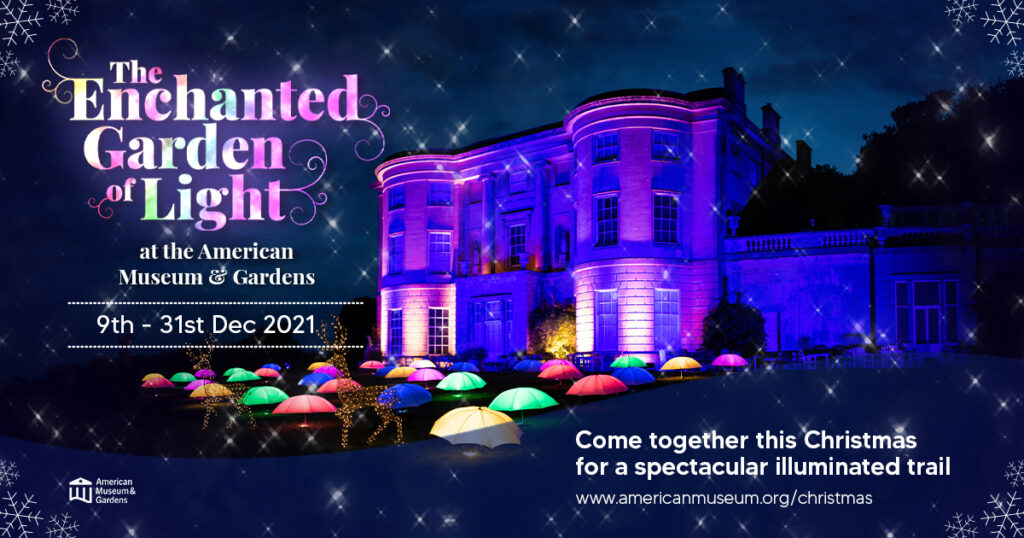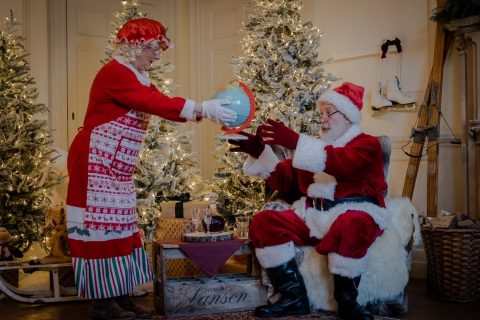 For over 800 years, this palace and gardens have been the home to the Bishops of Bath and Wells. 14 acres of scenic gardens surround the truly magnificent structures of the well-preserved palace itself. You're also able to visit the well pools from which the city gets its name.
Returning for its sixth year, the Christmas Artisan Market will be taking place in November. A host of inspiring artisans will be in attendance to entice you with their unique and novel goods.
Ever done your Christmas shopping in the rooms of a medieval palace? Now's your chance. Stalls will quite literally deck the halls, perfect for not only those more unusual gifts but also supporting local businesses from the South West.
Once you've done your shopping, relax at the award-winning café for festive drinks and snacks while humming along to the live musical performances.
Under the Royal Forest, a place that has been mined for 4,500 years and been used as a filming location for the likes of Doctor Who, The Chronicles of Narnia and more; this is a Christmas visit unlike any other.
When you aren't learning about its history or going deep level caving, you might just find room to fit in Clearwell Cave's magical Christmas event. An otherworldly underground forest awaits where you can find out more about how the woodlands creatures get ready for winter. Father Christmas sure is doing his rounds as he is also too excited to miss this special day out. Give him a wave as you move on through the forest.
We've shopped in a medieval palace but now is your chance to do that last-minute present buying underground, as you'll wind your way to the stalls with fantastic goods to offer. Naturally, a Christmas day out wouldn't be complete without some good food and drink to enjoy while you soak in the ambience of this quite extraordinary festive day out.
Have a very Merry Christmas!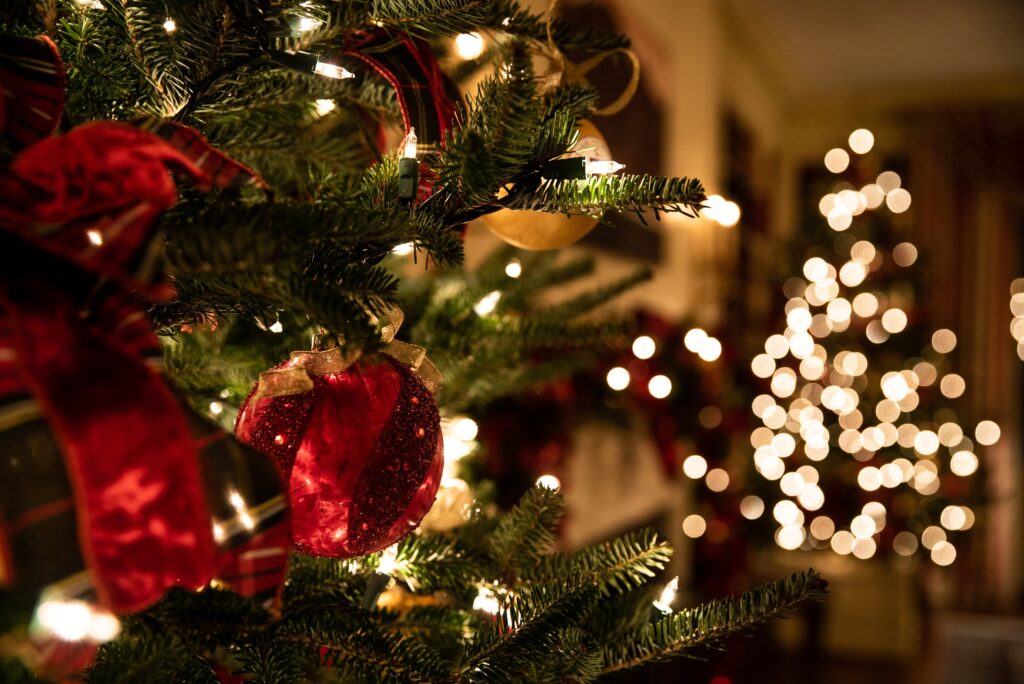 We've explored quite a lot, and we couldn't fit everything in, but we're sure you're going to find something here you'll enjoy if you decide to have a day out at Christmas around Bristol. Make sure to check the dates and times in the links provided to get your special day out confirmed.