The Best Park and Garden in Bristol
While Bristol is well-known for being a centre of industry, education, and its bustling shopping scene, it's also a bit of natural beauty. Nestled amongst and around the city and the outlying towns are some of the UK's most beautiful landscapes that offer city dwellers and visitors a chance to take a minute, recharge their batteries and breath in a bit of fresh air.
Fortunately, there's a bit of greenery around every corner in Bristol with over 400 parks and gardens by the last count.  Home to the iconic Clifton Downs and several aristocratic estates, Bristol has both natural and nurtured outdoors to enjoy.  Bristolians use these spaces not only to escape the indoors but to serve as a great place for meeting up with friends, walking the dogs, and getting in a bit of exercise.
With so much choice on offer, deciding on the best park and garden in Bristol was too tough. Here then are a list of great outdoor spaces you really need to check out so you can decide for yourself!
Trooper's Hill Nature Reserve
This hillside nature reserve is one of Bristol's most important refuges for wildlife and plant life alike. Overlooking the river Avon and providing unique, unrivalled views over Bristol, a trek through the reserve is one of the most pleasant ways to spend a few hours you can have.
The hill has an enormous amount of history attached to it, originally recognised in the 1600s when it was part of the royal family's personal hunting forest. Later, in the late 1700s, the iconic chimney you can see adorning the top of the hill was built when the land was used for smelting down copper and coal and fireclay were mined from below. The chimney itself is all that remains of the engine house that powered the coal mine.
As the years rolled by, the land fell into disuse and nature reclaimed it. Becoming a haven for animals of all varieties, the local council declared it a nature reserve in 1995 where it has won the Green Flag Award multiple times. As well as the rocky nooks and crannies, bell heather, and signs of the hill's former industrial life, you can also hope to see common lizards, kestrels, whitethroats, chiffchaffs, blackcaps and a host of other creatures.
The site is open all year round and can be accessed off Trooper's Hill Road.
Unique history and wildlife overlooking the city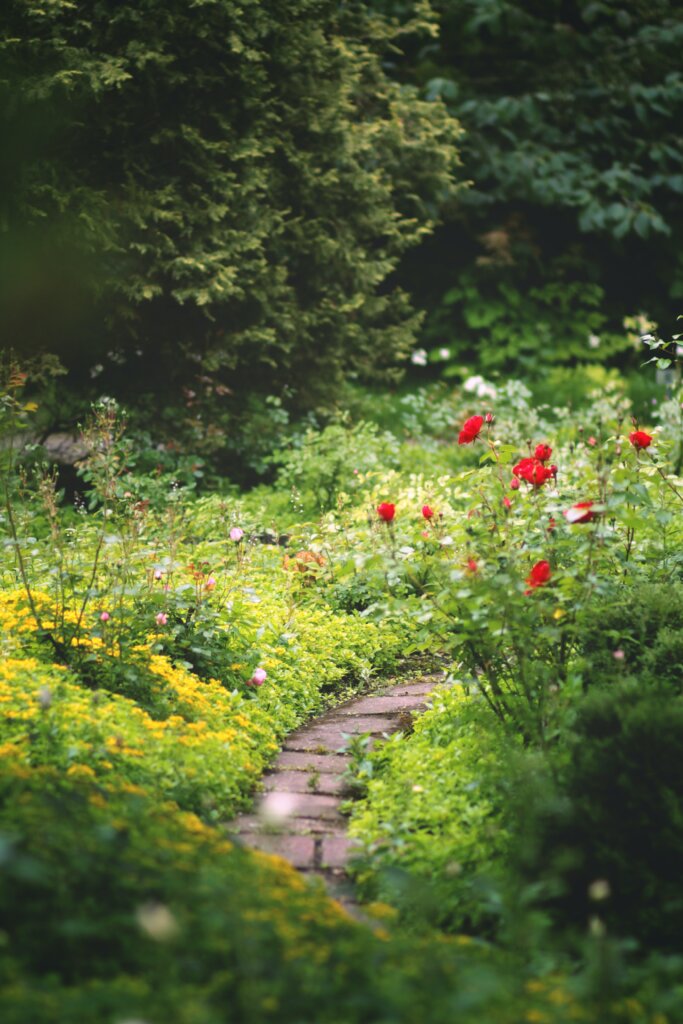 University of Bristol Botanic Gardens
Collecting, preserving, and displaying some of the world's most interesting plant varieties is the University of Bristol's Botanic Gardens. On display here are over 4500 species of plants over a five-acre site.
The gardens are one of the country's best educational resources for everything botanical, with five fascinating displays that detail the evolution of plants going back as far as 200 million years all the way to the present day. The University's Botanic Gardens also have a series of mini West Country habitats that are now home to some of the South West's rarest and most endangered plants.
Giving a taste of the wider world too, there is also an enormous collection of plants from the Mediterranean, the rest of Europe, North and South Africa, Australia, California, and Chile. Displays dotted throughout detail interesting facts about the plants on display, as well as explain the adaptations they've developed to survive in their natural habitats.
Dedicated to education, the University of Bristol provides free entry to the gardens for children under the age of 18 and just a small fee for adults. Wednesdays are DAISY days at the Botanic Gardens too, where adults are asked to choose their own entrance donation based on what consider a fair price.
Open seven days a week and providing different sights throughout the year, the Botanic Gardens are one of Bristol's best outdoor spaces.
Large collection of rare and endangered plants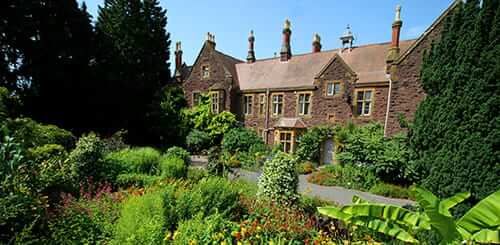 While most visit Bristol Zoo to get up close and personal with some of the world's most interesting animals, this destination also has something for fans of fauna and flora. Spread over the 12-acre site, the Zoo is home to some of the country's oldest and most well-kept garden spaces. Established over 180 years ago, Bristol Zoo's garden spaces offer outstanding variety and artistry with flower displays unlike anywhere else in the city.
With careful choice of colour, texture, and height, the landscaping team at Bristol Zoo successfully put together both formal flower beds and less formal rockery and sub-tropical garden displays.
As well as providing a beautiful environment for visitors, the Zoo is also helping to preserve some endangered species of plants such as moth orchids and more local species like bath asparagus. Being such old gardens, you'll also have the opportunity to see some of the centuries-old cedar trees which are full of character.
Now with the bulk of the zoo relocating, plans for garden spaces, conservation hubs and a play area are in place to ensure the land is safeguarded.
Award-winning gardens within the grounds of Bristol Zoo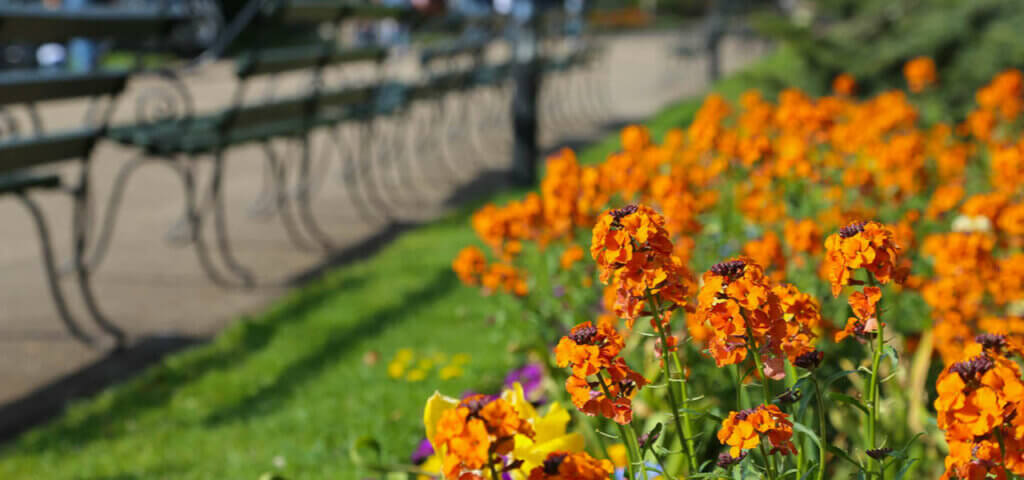 Providing much-loved and well-used large green spaces for the people and furry friends of Bristol, The Downs are the ideal spots for walks, picnics, sports, and meeting up.
Made up of Clifton and Durdham Down, "The Downs" are located north of Bristol's city centre. With large, expansive stretches of grass, the Downs are a favourite haunt for dog walkers with the area providing a safe space for chasing balls and stretching legs. There are several football pitches in the area too with goals posts and markings provided for public use. Used by the local Sunday football league, these and the outdoor exercise stations dotted around are a great way to keep fit.
And if you're more about the views and relaxing, the Downs also has a cafe, benches, picnic areas, and beautiful scenes over the Avon Gorge for you to enjoy.
As well as recreational activities, the Downs is also a site of historic and natural interest. Home to 2294 varieties of trees, a Roman road, and the remains of an Iron age fort, as well as a medieval field system, the site has a rich and fascinating history that can be explored free of charge, all year round.
Public land providing historic, large open expanses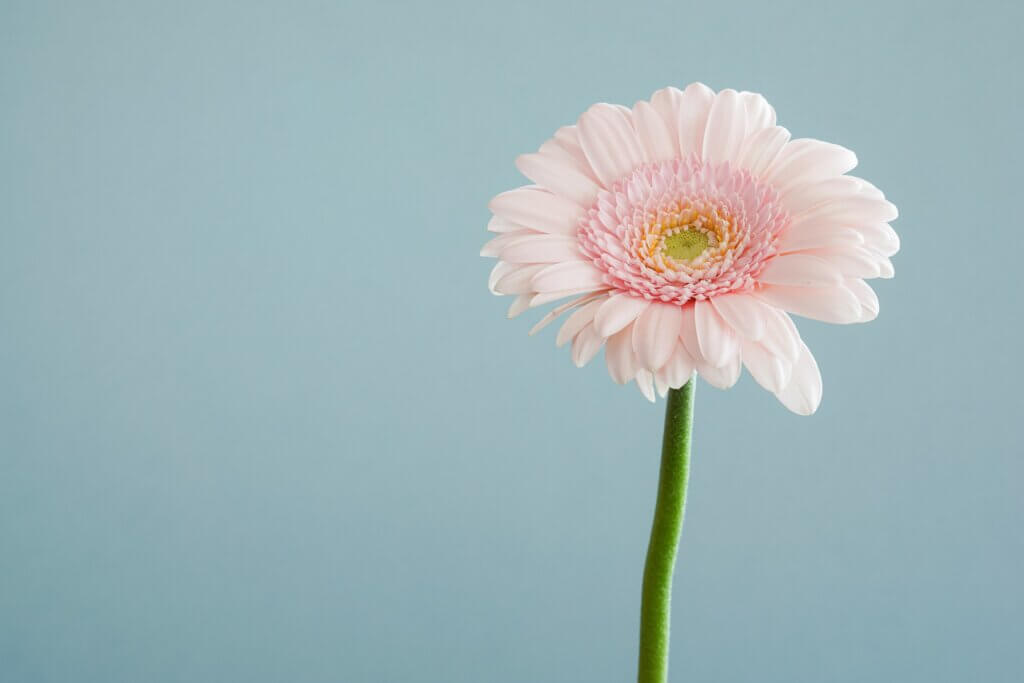 This enormous public park is one of Bristol's most treasured outdoor spaces. On the site of Ashton Court Mansion are 850 acres of grass, gardens, and serene woodland that can be freely explored at your leisure.
Just a couple of miles from the centre of Bristol, Ashton Court is on the other side of the Avon in Long Ashton. You can enter from several different locations with most visitors choosing to arrive at the Church Lodge car park or the Mansion House car park. It's possible to arrive on foot, however, parking elsewhere and trekking to the grounds to avoid charges.
Within the grounds you'll find an array of sights and sounds including a fallow and red deer park, disc, foot, and traditional golf courses, wild woodlands, an old quarry, as well as the more maintained and tended-to gardens near the Mansion itself.
The house and land were originally the property of the famous Smyth family with a history that goes back at least 600 years. Some of the oak trees on the estate are hundreds of years old and are as interesting as the building itself.
And, after you've wandered around the estate, you can have a drink and a bite to eat inside one of the cafes on site to refresh yourself and your four-legged friend. Be aware there is a cycle route that cuts through the estate so it's requested that dogs be kept on a short lead and cyclists wear reflectors and a helmet.
Historic estate with 850 acres of land to explore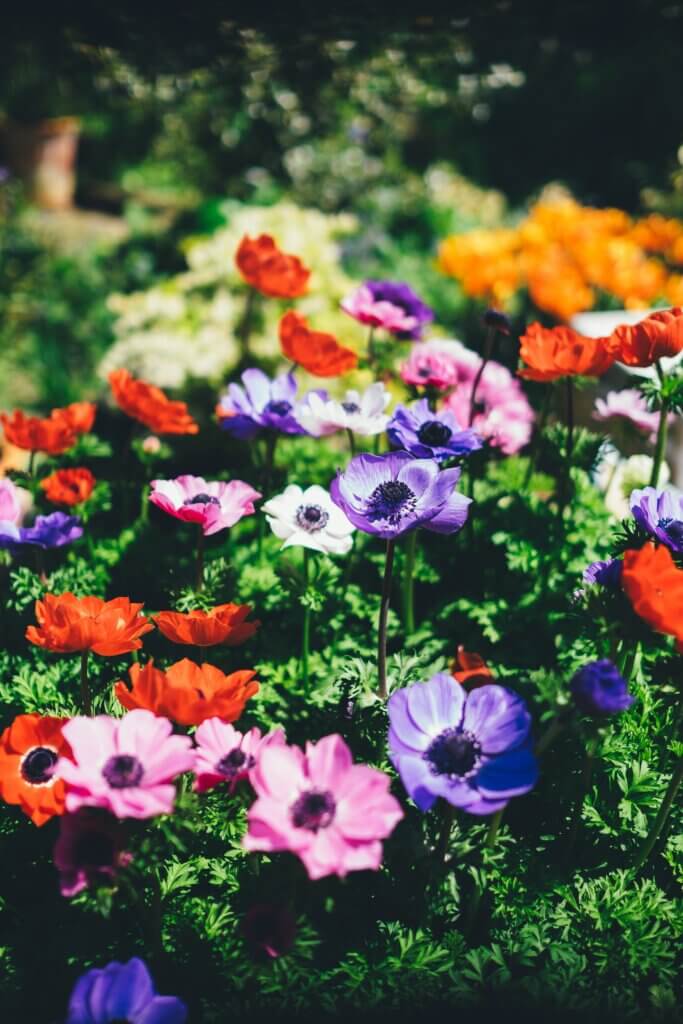 While Bristol is famous for its lively city scene, the outdoor spaces here show just how diverse it can be. With all of these destinations just minutes away from the city centre, there's no reason to not explore each and every one.