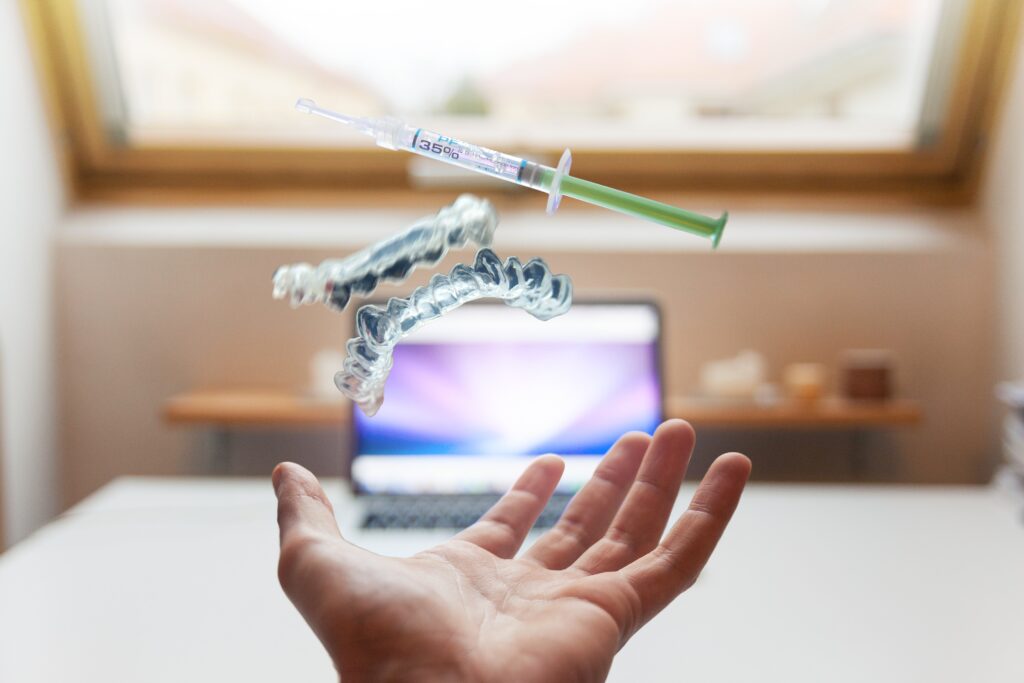 Trying to find the right dentist can be incredibly overwhelming. Similar to any other healthcare provider, there's a lot to take into account. You want to find someone who you can trust and who you feel makes your health a priority. For many, it's also essential to find someone whose services don't cost an arm and a leg. 
Bristol is home to hundreds of dental practices, and it can be difficult to determine where to start your search for your perfect dentist. To try and make your search a little easier, we've compiled a list of ten of the best dental practices in and around Bristol. Many of these practices offer speciality services, including orthodontics or restorative dentistry or offer extended hours to accommodate individuals who can't be seen during normal practice hours. No matter your dental needs or your budget, we're sure you can find a great local Bristol dentist at one of these practices.  
The Best Dentists in Bristol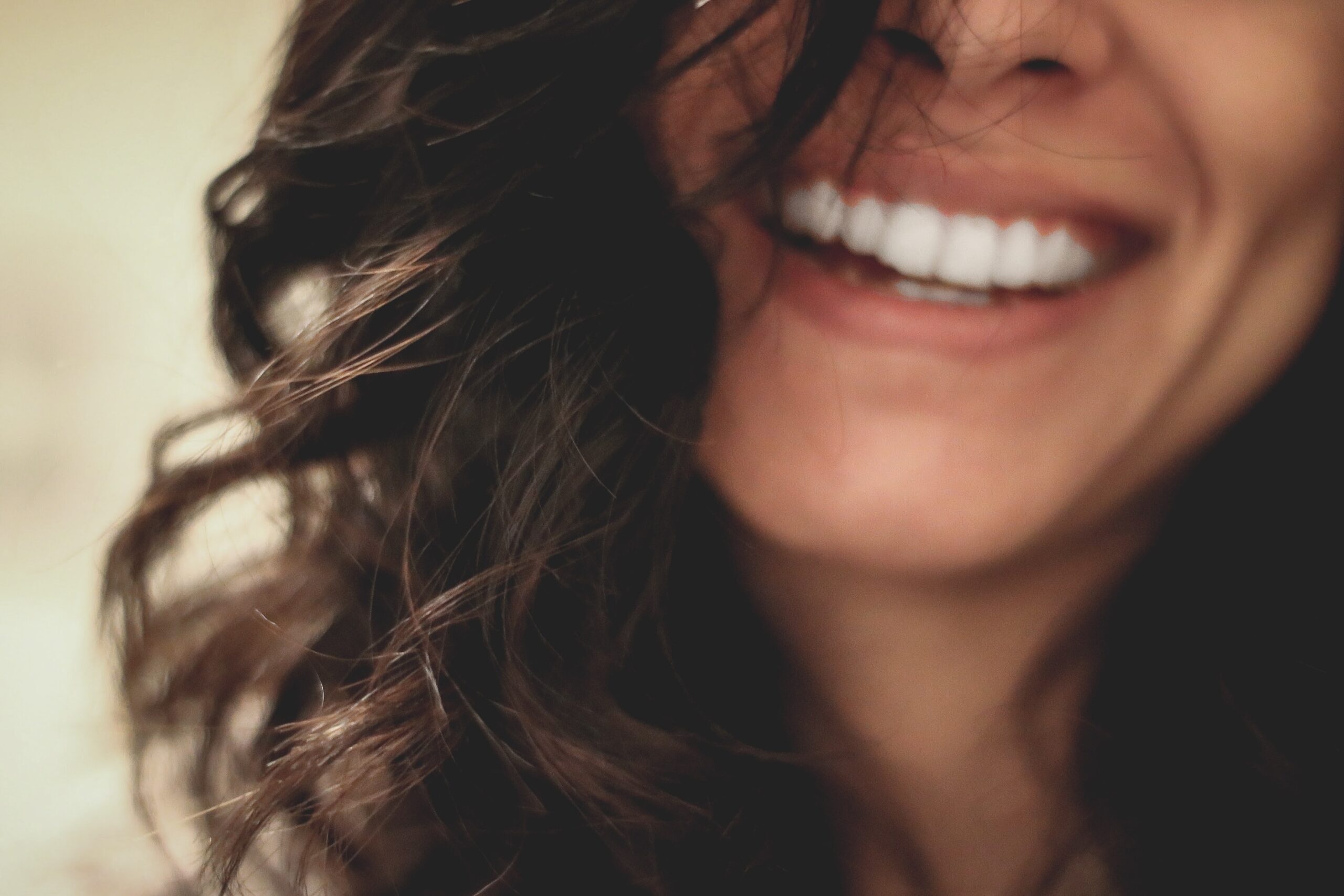 Located just north of the city centre in Kingsdown, Dental Touch employs a team of highly qualified dentists and hygienists who are all committed to making each patients' experience as simple and pain-free as possible. They recognise that for many people, trips to the dentist are incredibly stressful, whether it be a result of the costs associated with the treatment or the treatment itself, and they do everything in their power to keep patients relaxed and happy. Dental Touch also aims to make dental treatments, including those like braces, affordable and accessible to everyone. To do this, they offer both NHS and private treatments and offer membership plans for private patients. Patients simply pay a small monthly fee ranging from £17 to £24 and in return get biannual exams and two or four cleanings per year depending on their plan, as well as a discount on any other treatments that may be necessary like fillings and crowns. Dental Touch offers a wide range of treatments, from Invisalign and cosmetic dentistry to general and emergency treatments, so no matter what your needs are, they're there to help. 
Bristol Dental Specialists
Bristol Dental Specialists is a multi-disciplinary specialist only dental practice conveniently based right on Berkeley Square. The practice was founded by five clinicians, each with extensive experience working both for the NHS and in private settings and has since expanded to a staff of ten specialists. Their team of highly skilled specialists guarantee that whether you're in need of orthodontics, restorative dentistry, implants, oral surgery, prosthodontics, or endodontics, you'll be receiving the very best care in Bristol. The team also recognises that dentistry, and particularly specialist dentistry, is a major investment, and that's not something everyone is able to afford. To make their services as accessible as possible, they offer a variety of financing and payment options as well as a free consultation to assess your needs and discuss treatment needs and the associated costs. The Bristol Dental Specialists team is also passionate about helping other clinicians and professionals to advance their skills and, in 2020, became the home of the Bristol Dental Academy, which offers free discussions, lectures, and courses.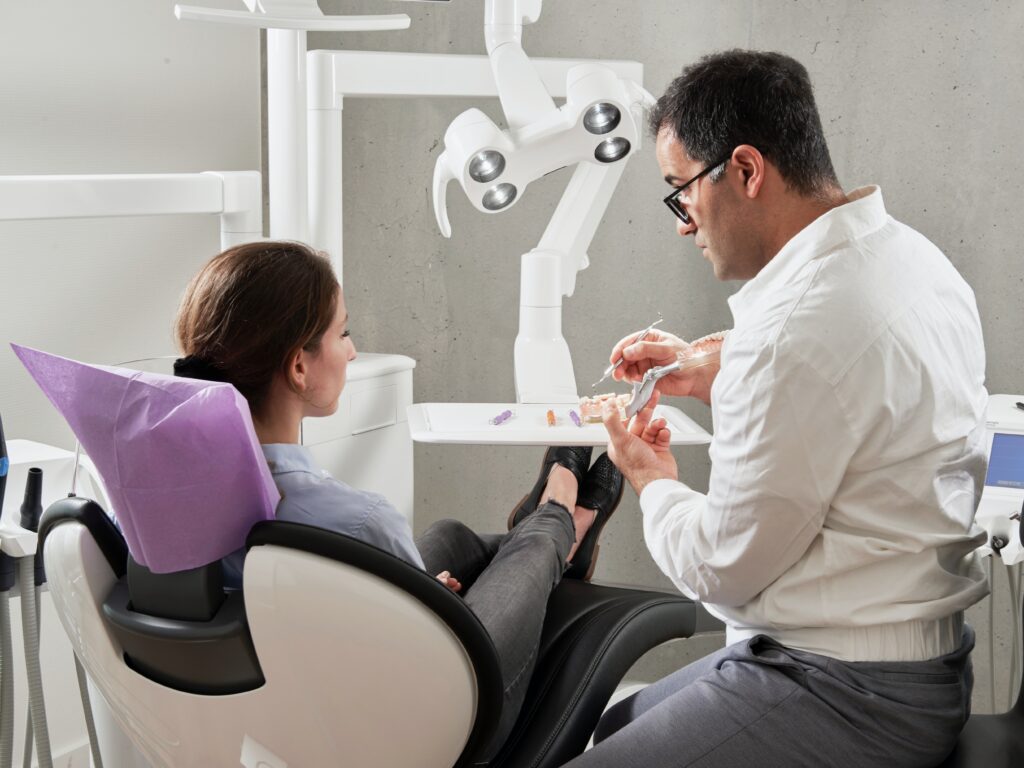 The Bristol Dental Practice
The Bristol Dental Practice, located in Queen Square right in the heart of the city, is the perfect dental practice for anyone with a busy schedule still looking to take care of their teeth. The practice is open seven days a week and also in the evenings, so no matter your schedule, you'll still be able to find an appointment time that works for you. As a practice, their goal is to be the best dental practice in both Bristol, and the entire South West and the entire team stays up to date on the latest technologies and techniques to ensure they're always providing the highest quality care. Their team of specialists sees patients referred to the practice from all around the South West and are regarded as some of the best dental professionals in the area. The practice first opened more than 35 years ago and has a proven track record of providing excellent care and a wide range of treatments from emergency services to advanced and specialist dentistry. To help patients cover the cost of their visit, they offer 0% financing on all treatments. 
The Dentists – Old Market
The Dentists Old Market has been providing excellent dental care on Old Market Street right in the city centre since 1985. Over the last 35 plus years, they've been recognised many times for their achievements and just last year, they were awarded the 2020 Bristol Prestige Award for Best Private Dental Practice. The team at The Dentists Old Market is committed to providing the highest quality service and finding solutions to all of their patients' dental problems. To make dental care convenient, they are open on Saturdays as well as having lunchtime and evening appointments available. They also offer a payment plan through the office, which starts at £15 per month and includes two exams and cleanings per year and free x-rays when needed as well as discounts on other necessary treatments. In addition to dentistry services, The Dentists Old Market offers cosmetic procedures, including fillers and wrinkle reduction.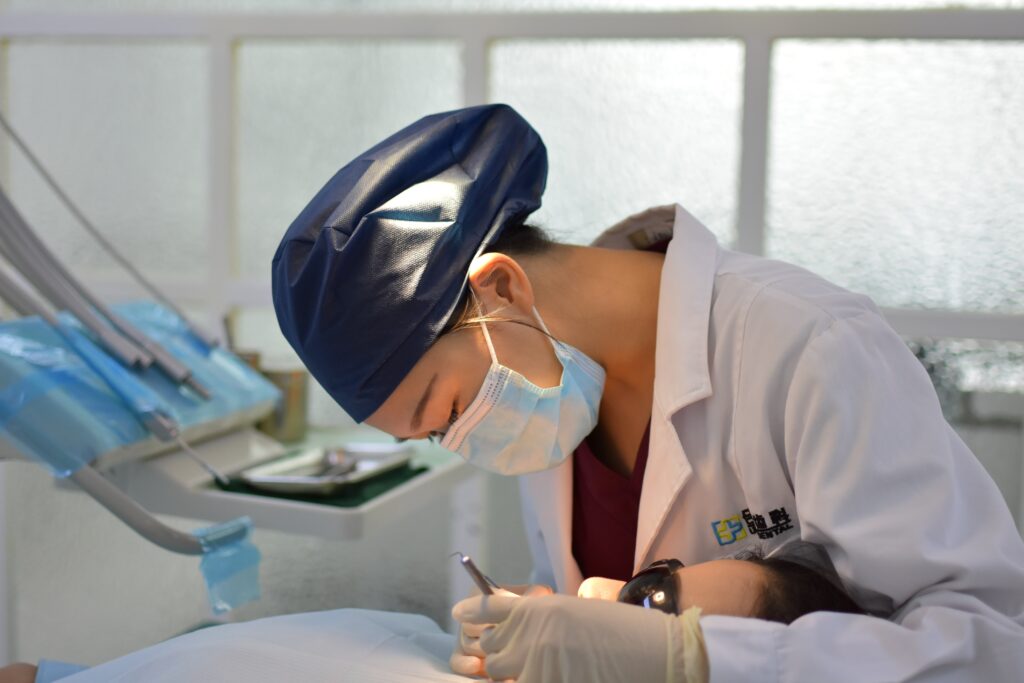 An award-winning dental practice conveniently located just 20 minutes north of the city centre in the East Filton Sainsbury's, Bristol Dental Suite is a fantastic option for anyone living in North Bristol.  The practice offers a variety of treatments, including preventative and general dentistry as well as emergency and children's dentistry. The team has a special interest in minimally invasive procedures and working with nervous patients to alleviate their concerns before starting treatment. They aim to provide a positive and calming environment for treatments so that the experience can be a pain and stress-free as possible. To help patients cover the cost of dental care, they offer care plans and 0% financing on all treatments through medenta. Bristol Dental Suite also offers cosmetic services, including dermal fillers and wrinkle correction to patients. 
Westbury Smiles Dental Practice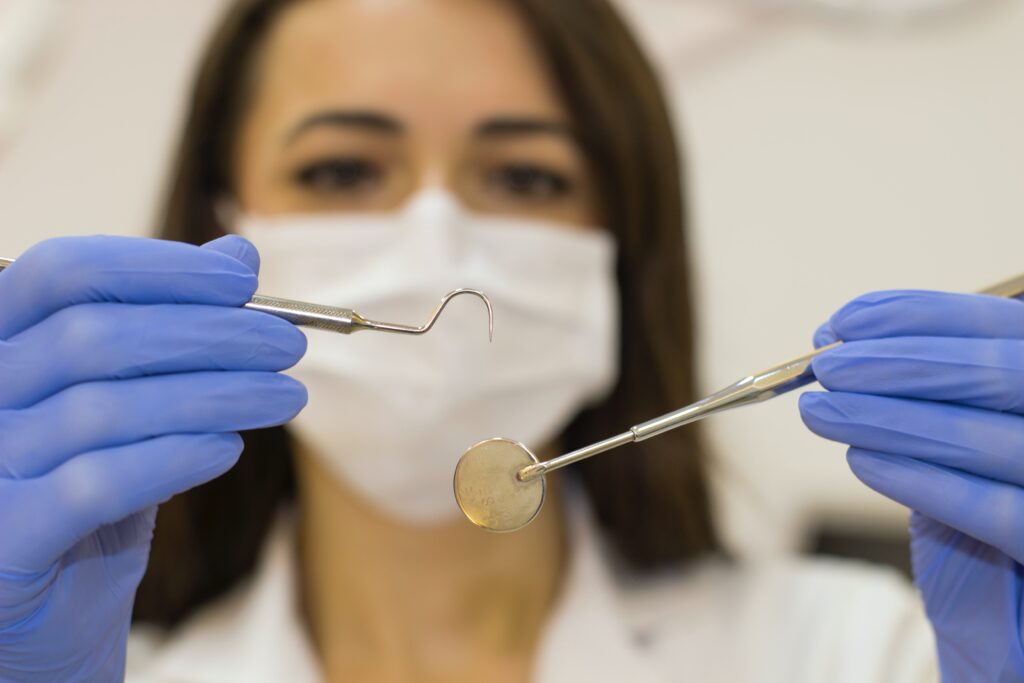 A family-run practice in Westbury-on-Trym just 20 minutes from the city centre, Westbury Smiles Dental Practice has made a name for itself as one of the best dental practices in Bristol in only two years. The practice was established in 2019 by brother and sister dental duo Julie and Alan Hopkins, and in the last two years, they've received countless five-star reviews and built a loyal clientele. In addition to traditional dental services, they offer emergency and out of hours appointments for registered patients as well as Saturday appointments for anyone who can't make it into the office during the week. Westbury Smiles is a small practice, and the staff take the time to get to know each one of their patients to cater to their needs and provide the highest quality service. The practice has partnered with Denplan, part of SimplyHealth, to offer dental plans to their patients. Along with all the benefits of a typical dental plan, patients also have access to Denplan's 24-hour dental emergency hotline and have injury and emergency cover worldwide. Denplan's basic dental plan starts at just £15 per month, with higher-tier plans available as well.
Just a mile down the road from Westbury Smiles is City Bridge Dental, a dental practice committed to providing great dentistry with no compromises. The team at City Bridge sees each patient and their care as the centre of everything they do, and they aim to treat their patients the way they would want to be treated. They provide well-rounded dental care for the whole family and are highly skilled at working with both nervous adults and children to alleviate their concerns about visiting the dentist. They offer financing for all treatments as well as a City Bridge Dental Membership, which gives members a discount on all treatments, from general dentistry to enhancements and repairs, that they might need at City Bridge.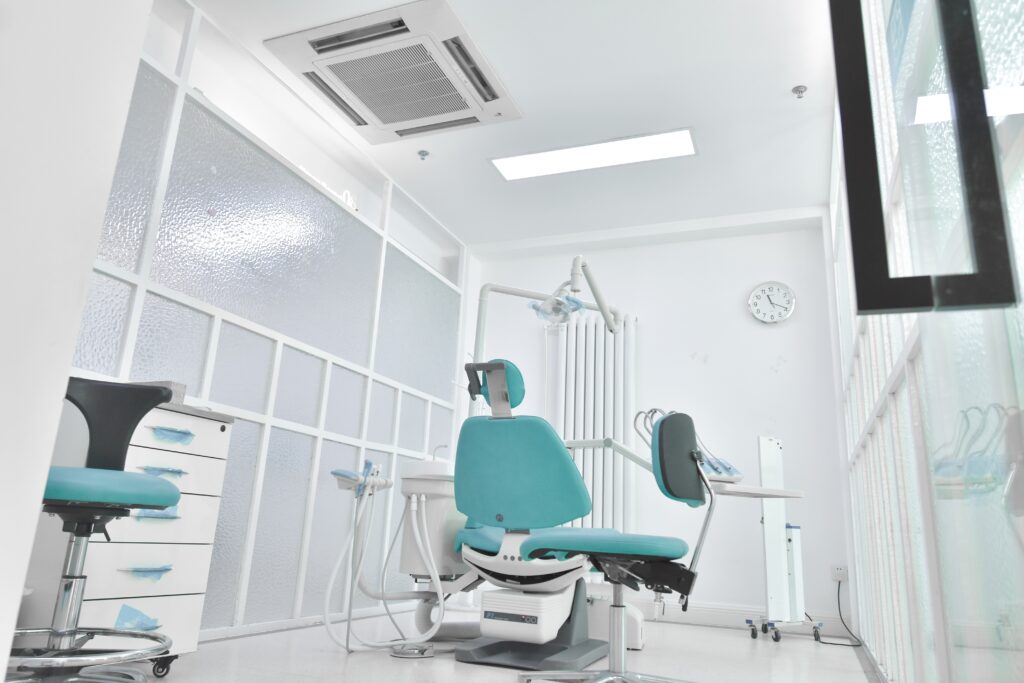 Queen Square Dental Practice
Queen Square Dental Practice is another award-winning dental practice based right in Bristol's Old City. They were named best dental practice in Bristol in 2017 and have also received many other nominations and awards since opening 15 years ago. The Queen Square Dental Practice team is led by Clinical Director Dr Alfonso Rao, who is one of the UK's leaders when it comes to implants and Invisalign. He's put together a team of highly skilled specialists and restorative and cosmetics dentists who come together to meet their patients' needs. The entire team is dedicated to excellence and do so using a combination of state-of-the-art equipment, advanced knowledge and treatments, care, and precision. Queen Square offers a range of treatments from general dentistry to orthodontics and implants. They also offer sedation dentistry to help their more nervous patients receive the care they need while remaining comfortable. 
Elgin Park Dental Practice
Located in Redland, Elgin Park Dental Practice is just ten minutes from the Bristol city centre and is easily accessible by car and public transport. Their team consists of four dentists, each with extensive training and a wealth of knowledge and experience. They offer a range of dental services using the latest technologies, including a CEREC machine which allows them to offer single-visit crowns. The team at Elgin Park has a particular interest in restorative dentistry and implants. They are also highly skilled in working with nervous patients and have completed additional training and qualifications in conscious sedation. To help patients with the cost of treatment, Elgin Park has partnered with Denplan to offer dental plans for as little as £17 per month. These plans cover many in-office treatments as well as providing patients with access to Denplan's network of emergency providers around the globe.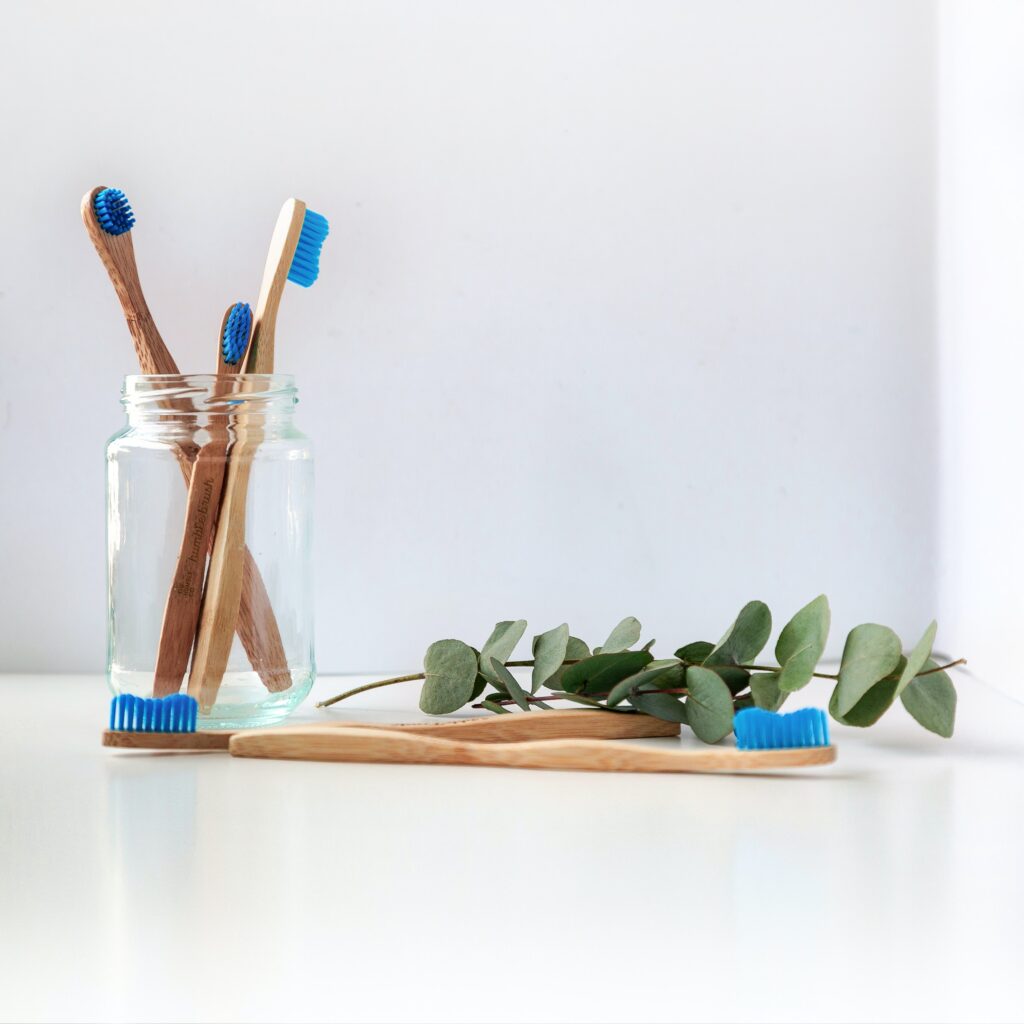 Backwell Dental Care, which is only 15 minutes south of the city centre, has been consistently providing Bristolians with five-star dental care for more than 20 years. Recently, the surgery was refurbished, and now patients receive the same stellar treatment the practice is known for in a stylish and contemporary setting using the most up to date tools and technologies. Every treatment room is now equipped with a tv above the patient chair to help patients relax. You can even bring your own DVD when you come in for treatment so you can pass the time watching your favourite tv show or movie. Backwell also offers sedation in the form of both gas and air and IV sedation to help patients relax. In addition to general and cosmetic dentistry, Backwell offers osteopathy treatments for conditions like backaches, headaches, shoulder and neck tension and joint strains. Backwell has partnered with Denplan to offer their patients five tiers of dental plans ranging from £17 per month to £62. Denplan also allows patients to access their full network of emergency providers in addition to the emergency appointments offered by Backwell Dental Care.