There are plenty of reasons to join the gym, whether you're looking for a lifestyle change, to build good habits, or drop a few pounds. I'm sure we all have a different tick list for our gym requirements; so if you're looking to genuinely keep this year's New Year's resolution and shed the lockdown weight, or you are looking for somewhere to build muscle and strength, there's bound to be something to fit your needs at a gym in Bristol. So today, we'll give you a run down of the facilities, prices, and classes available at some of the best gyms in Bristol. 
All prices, locations, and contact details are accurate as of August 2021.
Workout Bristol has plenty on offer to suit all sorts of gym goers. If you want to make the most of their classes (there are 131, so I'm sure you'll find one the piques your interest), go solo in the gym, or go with a buddy to win a game of squash; there's lots of choice and variety at Workout Bristol.
Workout Bristol first opened in 1982, with their Harbourside site. This makes them the first and longest running independent health club in Bristol. With decades of high-quality service under their belt, Workout Bristol has a credible reputation and continues to operate to a high standard. Following the success of the Harbourside site, the Ashton gym opened in the January of 2011. The company is continuously making small updates and changes to make sure that you'll constantly be receiving brilliant service.
This Bristol based gym has two sites, one in Ashton and one on the Harbourside, splitting their truly knockout facilities across the two. You can pay to access just one site, or you can upgrade your membership to include the both of them. Maybe you'll choose based on the equipment at each, maybe location, or maybe you'll splash for both. The choice is yours and there's plenty to consider. 
If you're anything like me, I'm far more productive as part of a group, when I have a team spirit and someone keeping an eye on me. That's why I love going to classes as part of my workouts; there is a group of people all working out together, so I needn't worry about looking daft, I know the class is happening at a set time, so I don't procrastinate and then end up not going, and I know I am going to get a good quality workout. Workout Bristol have plenty of great classes on offer, all accounted for in the price of your membership, including Body Combat, Les Mills Body Pump, Indoor Cycling Spin Workout, Legs, Bums and Tums, and many more. You can view a calendar and weekly timetables for upcoming classes online at https://www.workoutbristol.co.uk/ to find one that'll suit your style.
Workout Bristol has a strong community feeling, emphasised by their family run style. You'll find a cardio room, specialised weights machine room, free weights room, functional training gym, and behind the doors at Ashton, you'll discover the ladies only room perfect to workout comfortably, with your mind at ease. There are also four squash courts, perfect for feeling the fun in getting fit and active. Afterwards, enjoy a bite in the café, or pull up a chair and watch live sporting events in the bar.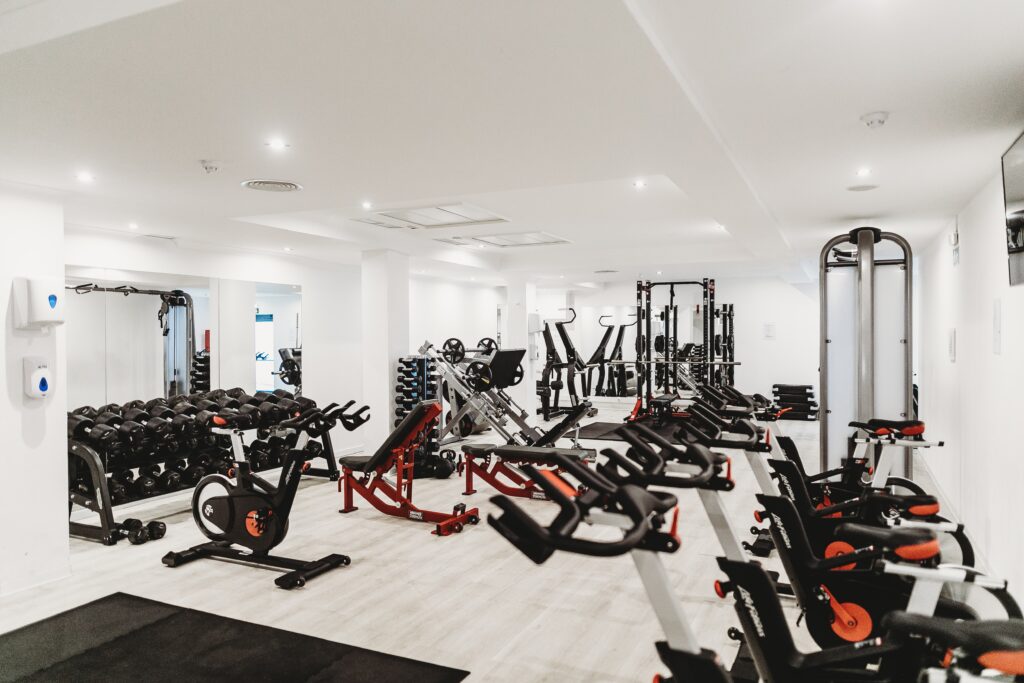 If you're not always feeling the full blast workout, you don't need to worry about not getting your money's worth. Take yourself to the Ashton site and enjoy the sauna and steam rooms and pamper yourself after a hard workout, a stressful week, or just because. 
There are a number of membership options over a range of price points to choose from; there's bound to be one to suit your budget. The prices at the Harborside site begin at just £9.99 per month and the Ashton starts at £19.99 per month.
For just £9.99, you can access the Harbourside site during off-peak times. This gives you free reign over the gym, virtual classes, and an induction. You're able to visit between 8.30am and 11.30am and again between 2.30pm to 5.00pm, Monday to Friday, or between 8.00am and 8.00pm on a Saturday, and between 8.00am and 6.00pm on a Sunday. 
If you prefer, you can choose a membership with a pay as you go for an odd round of squash here and there or rock up to a class just every now and then. You'll have to pay £15 per squash session or £7.50 per class, but this might be a good option to test the water and see if it's for you. 
Ashton site prices are £19.99 per month, as there's no off-peak option available. This gives you full access to the gym, classes, and squash courts at any time. 
The most comprehensive membership is the Anytime Multigym and costs £29.99 each month, plus a joining fee of £15. This gives you access to both gyms, any class, an induction, and you are free to move between sites. Opening hours are Monday to Friday, 6.30am until 10.00pm, 8.00am until 8.00pm on a Saturday, and 8.00am until 6.00pm on a Sunday.
These are some of the most popular membership options, though there are plenty of other great deals too, including a youth membership if you fancy dragging your teen along. These are all brilliant, low-cost prices and you enter without a contract, so if it's not for you, you can cancel at any time. 
You can contact the Ashton site at 01179 633 070 or email at ashton@workoutbristol.co.uk you can find them at The Old Brewery, North Street, Ashton, Bristol, BS3 1JS. 
To get in touch with the Harbourside site call 1179 255 566 or email at info@workoutharbourside.co.uk. If you fancy heading in, they're at Floating Harbour, Welsh Back, Bristol, BS1 4SB. Opening hours can vary between the two sites dependent upon your membership. It's worth checking out all the details at: https://www.workoutbristol.co.uk/.
This is another independent gym that prides itself on being accessible to a wide audience. Regardless of your background or starting ability, there will be a workout available that'll push you. 
Sweat Box is a great choice to go to for younger people wanting to keep fit, with child friendly classes available as well as adults, there is more than enough to keep the whole family going. The star of the show with Sweat Box is certainly their classes. They have a broad variety and a huge number, with over 50 being scheduled per week. Visit https://sweatboxgym.com/ to see the full classes calendar online.
The martial arts are perhaps the star of the show over at Sweat Box; they even describe combat training as their 'bread and butter' to fitness. They've trained athletes from UFC to the Commonwealth Games, so you'll be in expert hands with brilliant equipment. No matter your age or sex, Sweat Box welcomes you to try your hand at their martial arts classes. Pick from boxing, jiu-jitsu, MMA, Muay Thai, wrestling, or striking and sparring classes. Each class description contains specific advice as to the difficulty levels and who they'd recommend each for. For example, beginners may want to steer clear of the striking and sparring class until they've built up some skills and techniques, but they should feel free to dive into jiu-jitsu.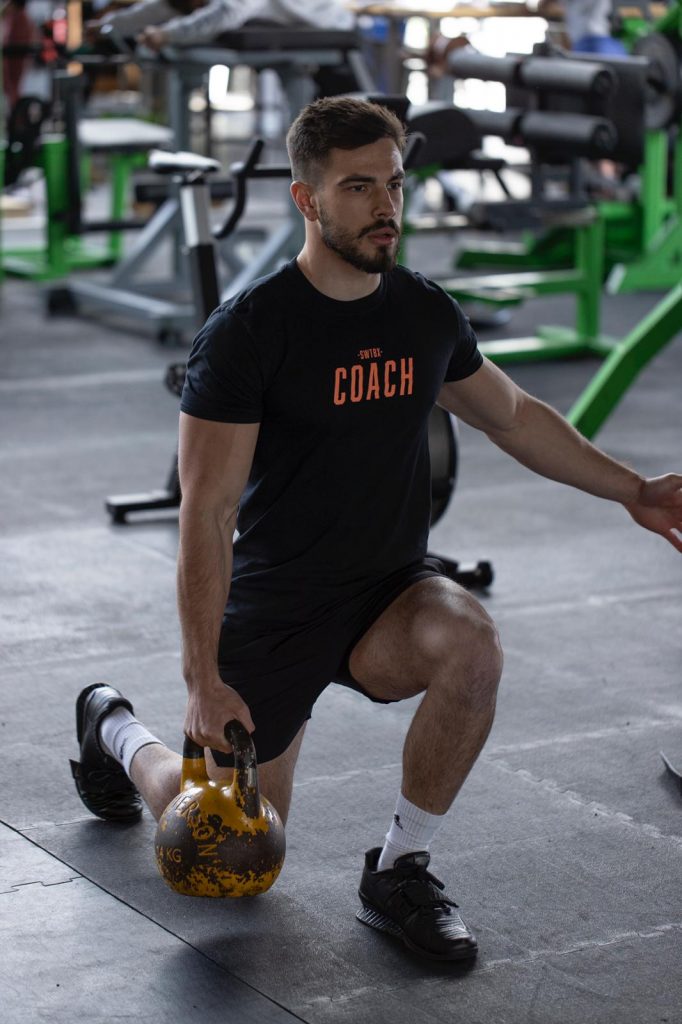 If martial arts aren't your thing, then fear not, there are plenty of other classes available. Check out the 'Fitness Classes' for sessions such as female fight club, calisthenics, Olympic lifting, yoga, and soon to be added to the rota, cross box. Many classes make great use of MyZone, a wearable heart rate based workout tracking system. This complex sounding gadget tracks your work out, though it acknowledges and rewards your effort rather than your fitness by assessing your heart rate and time spent over the calories burned– a great incentive to those just starting out. Morning bootcamp fitness classes allow you to wear a MyZone for free, or if you're particularly keen on them, you can buy one for a discounted rate from Sweat Box themselves. 
With the rising attention on kid's fitness, health, and well-being, it is a fantastic idea to introduce children to sports, and what better place than at a gym with brilliant facilities and fantastic instructors? Kids classes include boxing, jiu-jitsu, and calisthenics. The classes focus on building technique and discipline, not just about the physical health. Plenty of kids love these sessions and have a wail of a time, hardly noticing the skills they're building through the fun.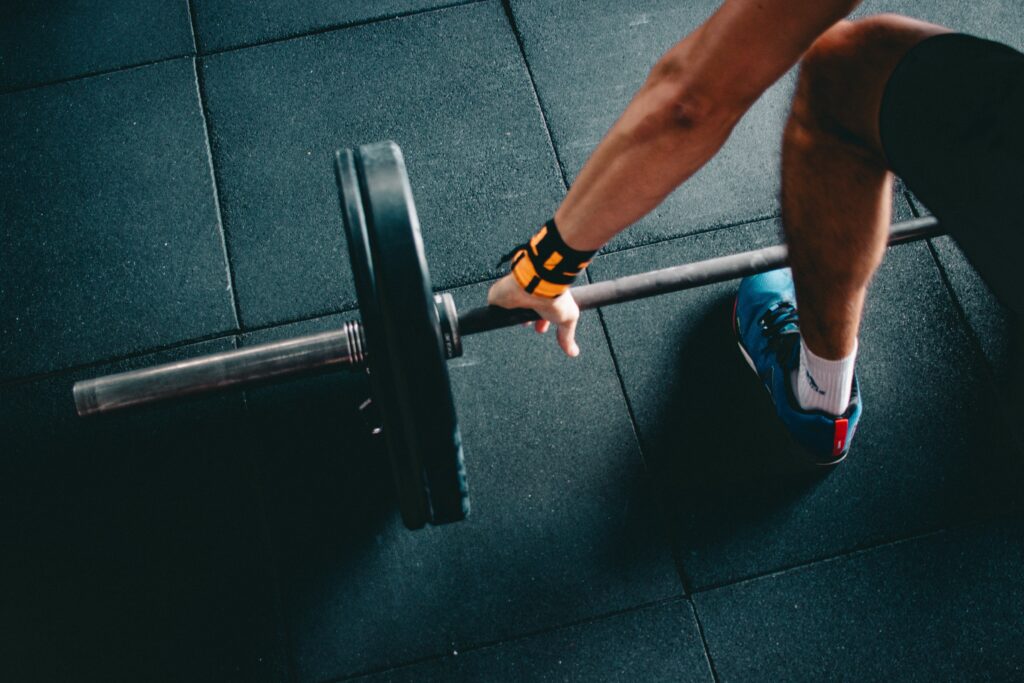 Besides the classes on offer, you can enjoy a free weights area, functional area, body weights area, strength and conditioning equipment, and a striking or martial arts area. There is a café, perfect for a post workout drink (for if you're anything like me, a post workout cake), and a treatment room. The treatment room offers a number of services, most notably the 'Sports and Remedial Massage', perfect to prevent injury and encourage recovery. After the initial assessment costs, a 30-minute treatment costs £25. The advertised benefits of this 5-star, luxury treatment include stimulating blood flow, boosting mobility, postural alignment, and flexibility, as well as managing and restoring soft tissues. This is worth considering if you're doing intense gym sessions; you need to look after your body in more ways than one. 
There are a number of membership offers, again at all sorts of price points. Whilst this isn't the cheapest gym option out there, if you're attending regularly and making the most of both the classes and the equipment, it truly is great value for money.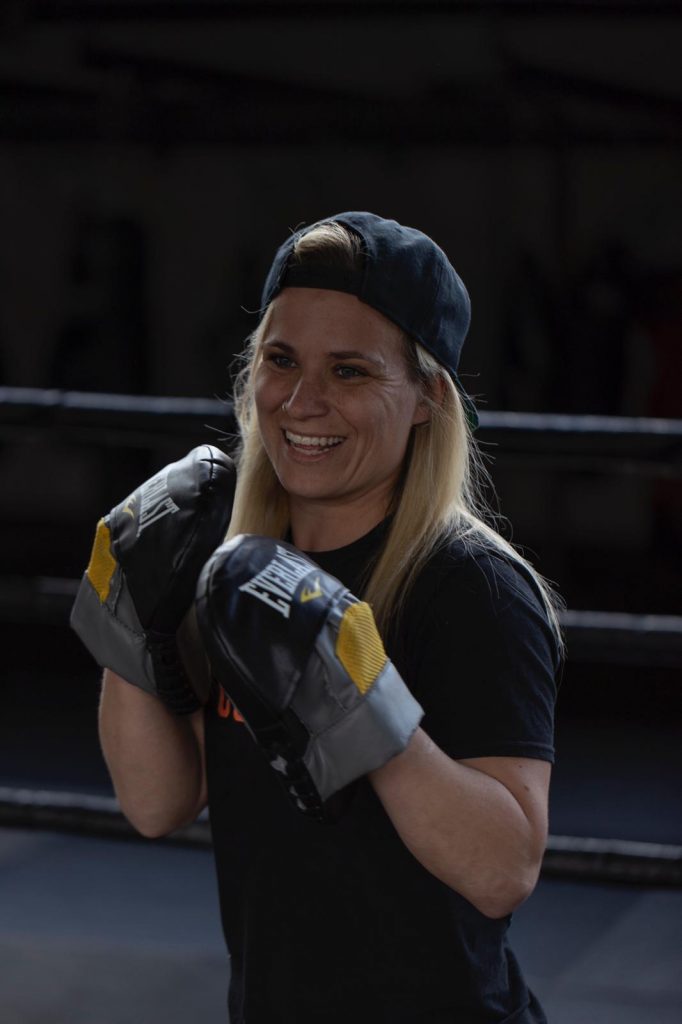 With the Premium/ Platinum pack, you'll pay £80.00 per month to use all the facilities and attend as many classes as you like during opening hours. If you opt for the same deal but with off peak times, and only attending classes before 5.00pm, you'll spend £55.00 each month.  For the same access, a student can spend just £50.00 and isn't limited to off peak hours (a valid ID must be shown upon arrival).
If you aren't looking for the most comprehensive, but rather the cheapest option, consider the Pure Fitness Off Peak pass, which lets you attend fitness classes before 5.00pm and all gym facilities during off peak hours. 
Timings are as follows: 
Off-peak: Monday to Friday, 5.30am – 5.00pm, Saturday – Sunday, 9.00am – 5.00pm
Normal hours: Monday to Friday, 5.30am – 10.00pm, Saturday – Sunday 9.00am – 5.00pm
Head over to https://sweatboxgym.com/ for more details, or get in touch at admin@sweatboxgym.com, or see it for yourself at Units 2 – 3, Princess Street, Bristol, BS3 4AG. 
Snap Fitness has an ethos focused on your 'method and mindset', looking at exercising safely, productively, and for the right reasons. This unique approach makes for a caring environment and a keen sense of the Bristol community. Snap Fitness is more than just a gym, it is more of a lifestyle guidance centre, making sure you're happy and healthy. They focus on your mood and mental headspace over physical results in their environment, materials, and approach.
The Snap Fitness four-step methodology is as follows:
Feel super supported.

Move your mood

So simple it sticks

For everybody and every body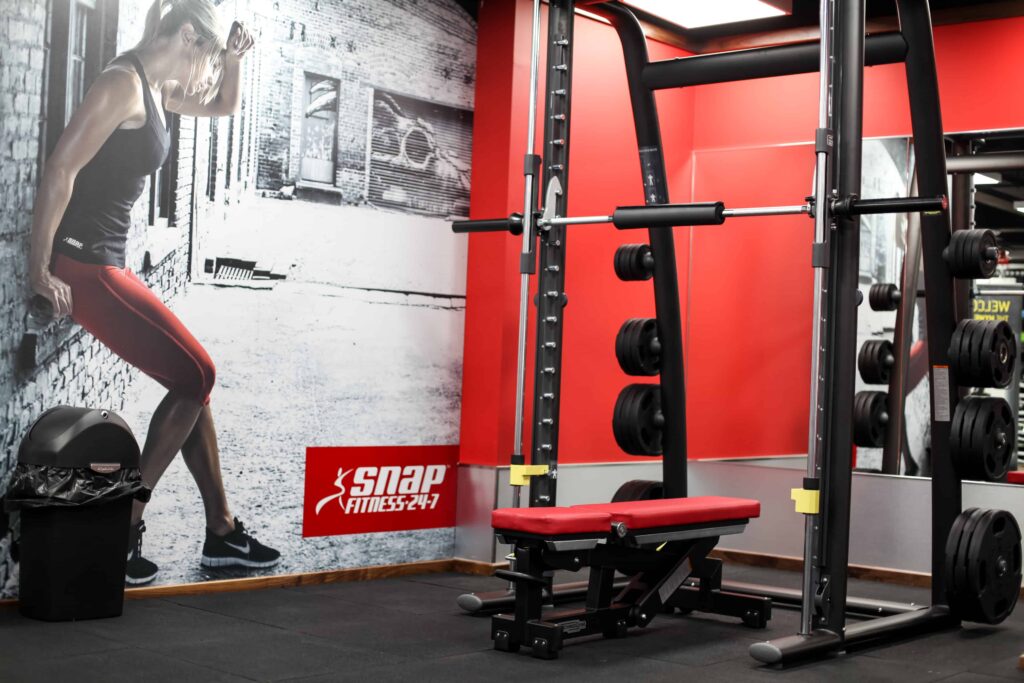 These methods include equipment tutorials and assistance when needed, tips from the experts, nutritional guidance and support in developing positive lifestyle habits. 
Perhaps most distinctively, Snap Fitness is open 24 hours a day, 7 days a week, so no time is a bad time. Whether you're a night owl who isn't quite ready for bed, trying to fit the gym into an already jam-packed schedule, or want to get to grips to your routine in a less busy period, there are little down falls to 24-hour gyms. 
Snap Fitness has over 1000 gyms set up over 20 countries, so they certainly know the ropes. Whilst the space isn't entirely distinct to Bristol, you do have plenty of options if you travel or move. 
Join in classes such as the 4-week reboot camp, or use the MyZone tech to track a workout, make use of the cardio strength and functional training rooms, the Olympic lifting rack or free weight section, and the TRX functional training apparatus. 
For a standard membership, you can expect to pay £20 for an access card and then £44.95 per month, or you can snag deals such as a student discount, costing £29.95 per month, plus your £15 access card, earning a total of £20 savings.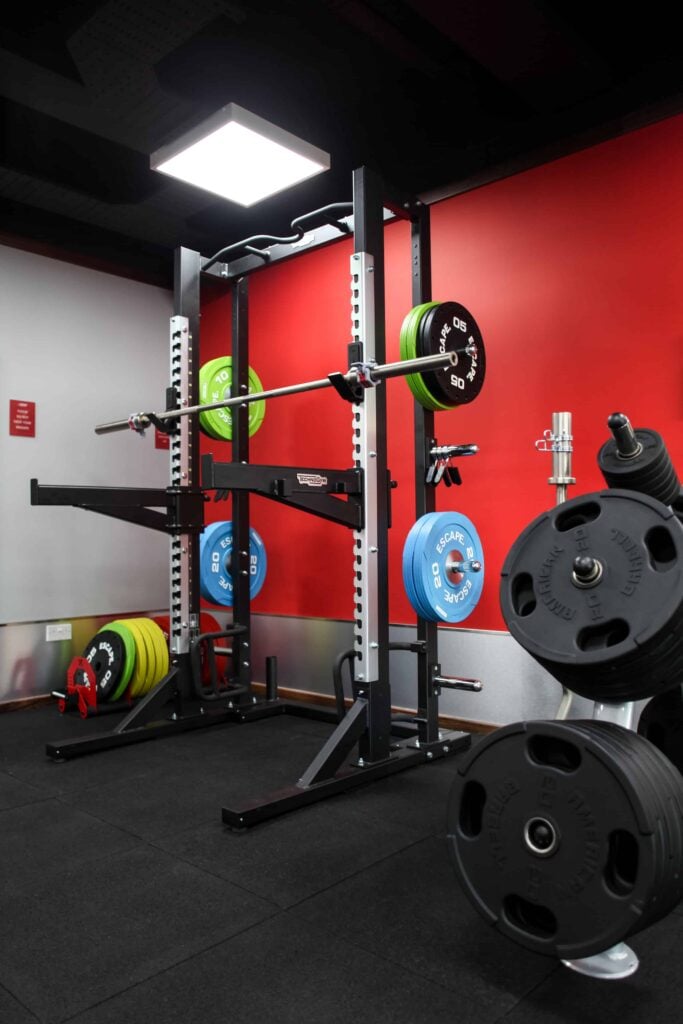 Head over to Whiteladies road, Clifton down shopping centre, Bristol, BS8 2PH or call 01179 735 060 with any questions. Visit https://www.snapfitness.com/uk/ for more details. 
Choosing the right gym for you can be a big commitment. Are you looking for all the classes you can get involved in or do you prefer to go at your own pace? Do you have a strict budget or are you looking for certain facilities? There are loads of choices available throughout Bristol for a gym, so you're bound to found one that will tick some of your boxes.