Bristol and Bath are both wonderful cities within Somerset, so if you're spending a weekend in Bristol, it is certainly worth checking out Bath, or perhaps you have a daily commute to plan for, and you live in Bristol but work in Bath. Either way, there's a real mix of great options available to get you from one city to the next. Here we've compiled some of the handy tips and tricks we've gathered if you're looking to venture from one city to the other with relative ease and without draining your bank account.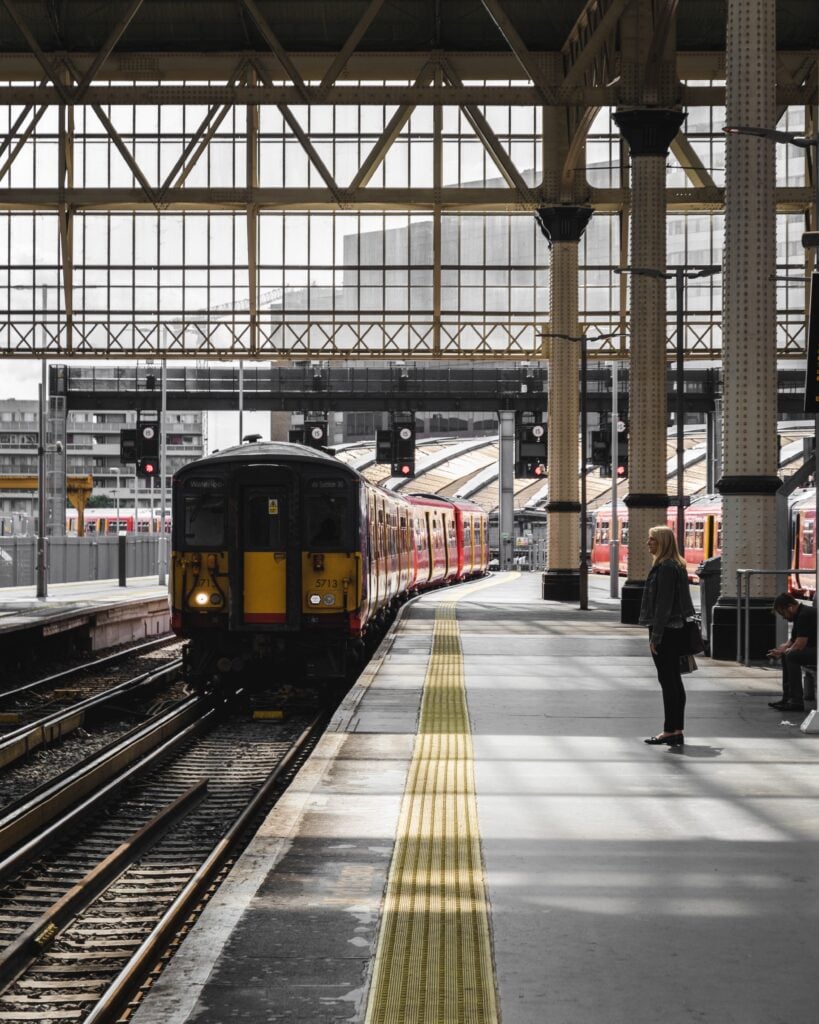 The train is perhaps the quickest way for you to get between these two lovely cities. The two main choices are with South Western Railway, where the tickets vary between £5 and £11 or the Great Western Railway, with an estimated price range of between £6 and £8. Both these companies take similar routes, taking you from the Bath Spa station, to the Bristol Temple Meads station. The train ride isn't long, only 11.4 miles, so you're almost guaranteed to get into Bath within 20 minutes.
South Western Railway:
South Western Railway claim their Bristol to Bath journey is just a 16-minute trip, with a ticket coming in at just £5 to £11. These prices vary slightly dependent upon the times you want to travel, as peak times can cost a little more. Even so, these prices aren't ones to break the bank.
One large draw back of this particular South Western Railway route is that the train runs just once a day, so if you've got a more specific time you're hoping to set off at, it may be worth checking out the Great Western Railway instead. 
As with any and all public transport, if you're taking this journey regularly, then the cost can soon add up. Luckily for us, South Western Railway have plenty of discounts and offers to look out for to help keep our wallets intact. Be sure to keep an eye out for these deals, especially if you regularly pop into Bath from Bristol, whether that be for school, work, or a bit of fun on the weekend. 
The South Western Railway also offer season tickets, giving you unlimited travel with a week, month or year, depending on which ticket you opt for. Personally, I think this is a great option if you have a regular commute or head into Bath regularly. An extra perk is that you can hold your ticket electronically, so that's one less thing you can forget at home. 
One great idea is to sign yourself up to 'Cheap Ticket Alerts', which let you know when a particularly great bargain is available. This is a wonderful option if you are planning a trip in advance.
Another fantastic discount offer is the GroupSave deal. With South Western Railway, a group of 3 to 9 can save 34% on adult ticket prices when you travel together. A group of more than 10 can get a 26% discount the same way. With the group of 10 option, older teens (16- and 17-year olds) can also travel as children, which is another useful tip to save yourself some pennies.  To get your hands on this incredible deal, check out https://www.southwesternrailway.com/ and make sure that when you book your ticket select 'GroupSave' and then 'Railcards and other discounts'. One thing worth bearing in mind, however, is that the group has to travel together each time, so make sure you're all on board with the same day plan. To guarantee you can get this discount, make sure you book a GroupSave ticket at least 7 days in advance
Great Western Railway:
With the Great Western Railway, you can be in Bristol as quickly as just 11 minutes, with a train arriving every 30 minutes. This makes it a great choice if you have a commute, a regular trip or a two-way journey. Plus, if you're running late you can rest assured another train is on its way and will be with you soon enough. 
The price range here is £6-£8, though again this varies dependent upon when you're looking to travel, how old you are, and if you are a student. 
Similarly to the South Western Railway, the Great Western Railway offer a group travel discount of 26% when you are travelling with a group of over 10 people.
A fantastic option for those of us who visit Bath from Bristol often with the Great Western Railway is to get yourself a Great Western Railway Card. There are a variety of factors that can help you decide which card is best for you, with significant savings for each. The price of your Railway Card will be kinder on the wallet than without, but the extent of these savings depends upon age, disabilities, the region you want to travel in, and your job can even save you some money. The Great Western Railway's Railway card can reliably and affordably get you from A to B and is not limited exclusively to the Bristol to Bath route either.
Great Western Railway also have a smart ticket option where you can hold your train ticket on your phone, so you needn't worry about bus fare. 
Check out more of the offers available or book a ticket at: https://www.gwr.com/ .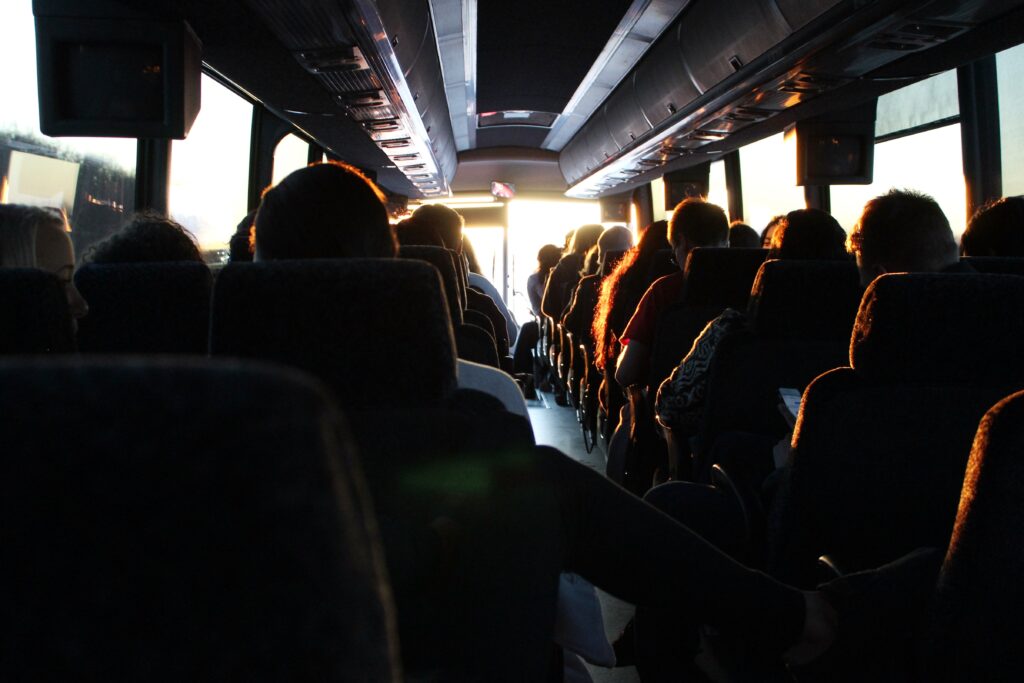 The FirstBus company is a great one within the West of England area. If you're aiming to move between Bristol and Bath, you only need to hop on one bus, and you can be there in 38 minutes. For a simple Bristol to Bath, or Bath to Bristol, FirstBus journey, you need to hop on the Number X39. 
FirstBus has a super handy app, where you can purchase mTickets (mobile tickets) and often catch a cheaper deal than if you simply buy as you board. All the latest updates regarding bus safety and COVID-19 measures, any new offers you can get your hands on, and even route planners can all be found on the app. Just search for 'First Bus App' in the app store. 
The FirstBus company operates in 'zones', where you can travel between the city zones or within the just one zone, or city. Within the 'Bristol, Bath and West' area, you can buy a ticket for the Bristol Zone (which lets you travel within Bristol) or the Bath Zone (which allows you to make your way around Bath). If you want to get between the two, you want to grab a 'West of England Zone' ticket, which lets you move between Bristol, Bath, and Weston-Super-Mare. 
'Flat fares' to take you from the boarder of one zone to another (i.e. moving from Bristol to Bath) are as follows:
Adult: £3.50
Young People (16-21): £2.70 – must show a valid photo ID
Student: £2.70 – must show a valid student photo ID
Children (5-15): £1.95
There are also tickets available for daily, weekly, monthly, annual or night hours (7:00pm – 7:00am) for the categories above. Investing in a monthly ticket is a great idea if you frequently move between the two cities, for university, work, or visiting family, for example. 
If there is a group of you wanting to travel, you can buy a FirstDay ticket, which gives your group unlimited travel within that day for £13.20, if you buy an mTicket, or for £14 if you buy as you board.
To find out more, head over to: https://www.firstgroup.com/bristol-bath-and-west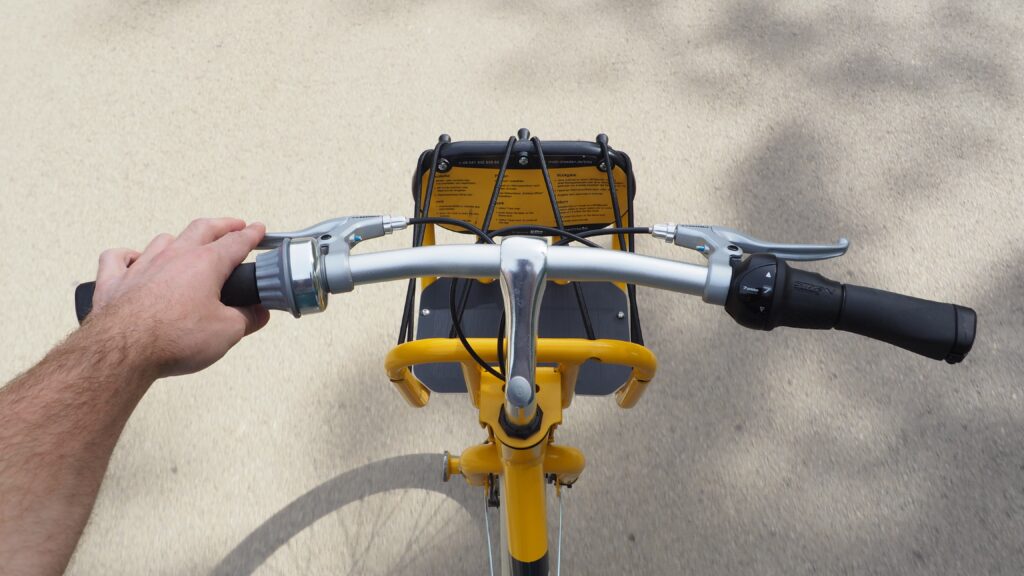 It's no secret that Bristol is a cycling city, and perhaps you fancy a leisurely ride into Bath as opposed to a train or bus journey. The Bristol to Bath Railway Path is a wonderful choice, having been named one of the UK's Top 10 Best Cycling Routes.
Advertised as an 'easy' route, the path is 100% traffic free and is nice and flat, as it used to be a railway line, making it gentle on the knees. And great news for those of us who simply don't have the stamina, the route begins and ends close by the Bristol Temple Meads and Bath Spa station, so you can catch the train back if you're too tired after the first trip. You certainly won't be stranded. 
A major perk of this path is the Riverside pub, a perfect pit stop to grab a bite and recharge. There are also some art installations along the path, a drinking giant and working steam engines. These pieces to keep an eye out for certainly keep the journey engaging and give the littler ones you may be with an incentive to keep on pedalling. 
It'll take you approximately 2 hours, 30 minutes to cycle the 13 miles from Bristol to Bath, or an estimated 4 hours, 30 minutes if you choose to walk it. Whilst it may not be the quickest option, you'll get yourself active, add an extra activity to your day, and save the pennies. 
.
Drive yourself in:
Sometimes the most convenient option, if you have it, is to drive yourself in. It is an estimated 24-minute drive, covering 13.4 miles on the road. There are plenty of cheap parking spots available in both Bristol and Bath, should you need to use them. The estimated fuel cost is £2-£4. 
Taxi services:
This is the most expensive option without a doubt, but it is a classic, and one of the more reliable ways to get you to where you need to be. Prices typically range from £30 to £40, though this will of course vary dependent on the service you use, and whereabouts in Bristol and Bath you are coming to or from.
Some easy to access, best taxi companies in Bristol are:
Rideshares:
This may be the cheapest option for you to get into Bristol by car. You needn't worry about parking, and don't need to panic about the rigid timetables of a train or bus service. Here, you can hitch a ride with someone headed to roughly the same destination as you. Platforms such as BlaBlaCar are a great way to book a ride like this. 
With BlaBlaCar, the journey is estimated to be 37minutes, and you should be able to book a car roughly every hour. There isn't a guarantee of availability, though you'll typically be set during peak times. This may not be a fab way to get home after a wild night out but is a great choice to pop in to do some shopping on a Saturday morning. If this sounds like a good deal for you, it might be a wise idea to make this a first choice, but plan for the train or bus if need be, and perhaps isn't the best option if you're on a strict timeline for the day.
You may not be familiar with BlaBlaCar, but the interface is nice and simple to navigate. Simply specify where you want to go from and to and type in how many passengers there will be. The price for a Bristol to Bath trip is typically £2 to £3, making it the cheapest, but least certain choice. 
Find out more about Rideshares and carpools at https://www.blablacar.co.uk/ . 
One of the many joys of modern life is that we have plenty of ways to travel around and get from one place to another, but with so many choices, it can be tricky to see what the best way to get there may be, and more importantly, what the best way to save some cash may be. Hopefully you'll be able to snag some of the offers and deals above and save yourself some pennies on your next trip into Bath, from Bristol. Keep your travels easy to plan and kind on the wallet!