The Best Pregnancy Massages in Bristol
While pregnancy can be one of the most exciting and rewarding times of a woman's life, it can also be one of the most uncomfortable. There are so many changes going on within the body, and as a result, many women find their muscles and joints more tight and painful than ever before. Their movement is also restricted due to their growing belly, and it can be incredibly hard to find any relief. Fortunately, many massage therapists are specially trained in massaging pregnant women so they can help them find relief and support their ever-changing body. It's also important to find someone specially trained in pregnancy massage so that they can ensure both mom and baby are safe throughout. Through the different trimesters and after birth, there are countless benefits to pregnancy massage, and it has even been shown to strengthen the connection between mom and baby. There are countless spas and massage studios around Bristol and the surrounding area, and many of them offer pregnancy massages. To help you find a pregnancy massage that is convenient to you and where you can fully trust that the massage therapist is taking care of both you and your baby, we've put together a list of some of the best pregnancy massages in Bristol.
Bristol Massage Therapy offers pre and post-natal massages for women in trimesters one through four right on Queens Road in Clifton. Their highly qualified therapists understand that every pregnancy is different, so they work with their clients to accommodate their needs and ensure they're getting everything they need. Many of their therapists have even completed the Well Mother Pregnancy and Massage Diploma, which requires 30 hours of in-person learning and supervision, 60 hours of hands-on experience, a dissertation, and of course, countless hours of independent reading and studying. You can feel completely at ease with any one of Bristol Massage Therapy's therapists working on you, given their dedication to their craft and passion for providing the highest quality care. Their pregnancy massages range from 60 minutes, which is perfect for anyone receiving regular care, to 90 minutes. The team at Bristol Massage Therapy has also written countless articles about the different kinds and benefits of pregnancy massage, which can be found on their website if you have any questions, concerns, or are just looking to learn more.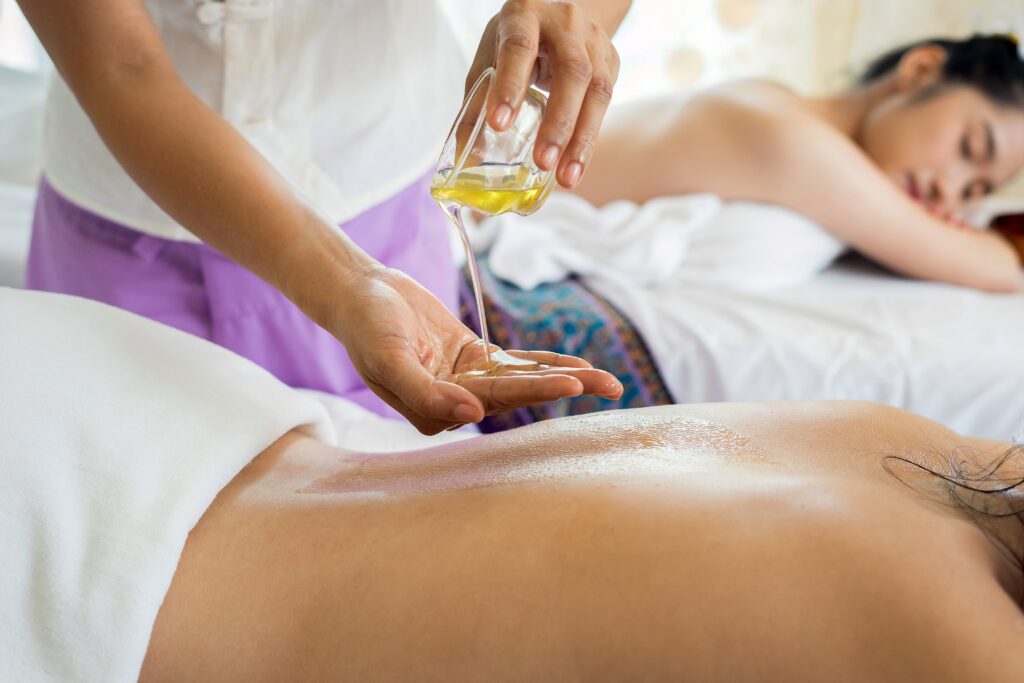 Pure Spa and Beauty, which has fifteen locations around England and Scotland, offers a wide variety of treatments, including multiple designed especially for pregnant women, in easily and fully accessible urban locations. Their Bristol location is right in the heart of the city on Park Street and is open from 10 am to 7 pm on weekdays and until 6 pm on weekends, making it incredibly convenient no matter your schedule. Pure Spa and Beauty offers everything from facials and massages to body scrubs, manicures, and pedicures. They're also known for their unique services, including their time out for men experiences and their teen treatments like the full teen preen package. When it comes to pregnancy, Pure Spa and Beauty offers three different treatments for moms-to-be. They offer traditional pregnancy massages designed to relieve back tension and swelling. These massages use Japanese Camellia oil, which moisturises skin and has also been shown to reduce stretch marks. Pregnant women can also get a pregnancy wrap which rehydrates, relaxes, and restores their skin. The wrap package also includes a Thai drainage facial and scalp massage. For anyone looking for a more extensive treatment, there is the mother to be Indulgence Experience. With this, you get to a traditional pregnancy massage, wrap, and a full facial. As with any pregnancy massage, Pure Spa and Beauty tailors every treatment to your needs so you can get the most out of your experience.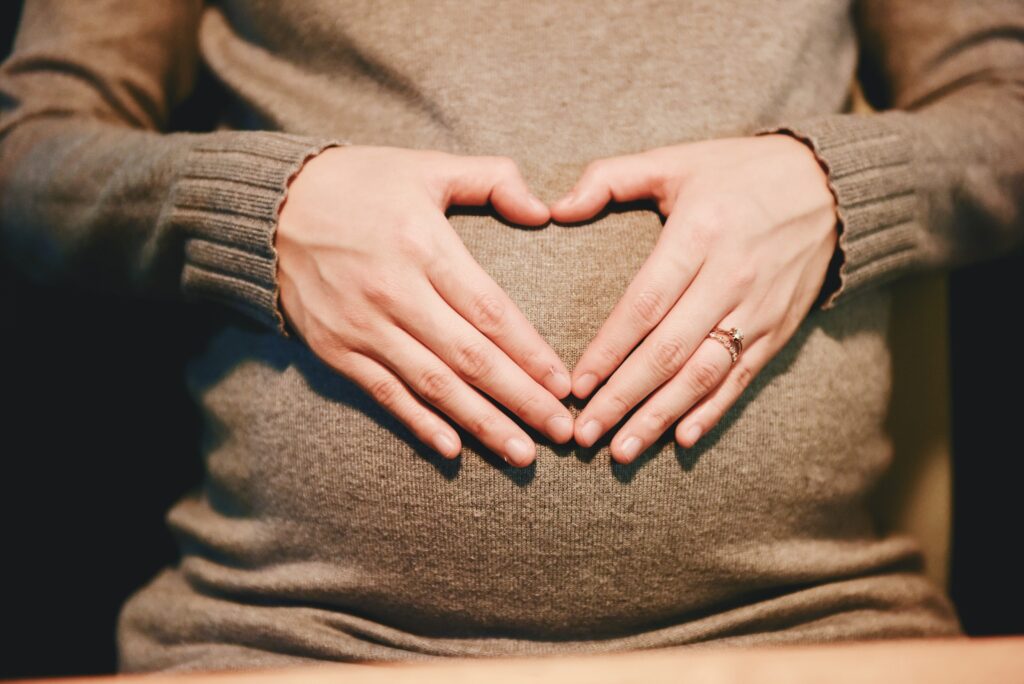 Bristol Pregnancy Massage
Located in Windmill Hill, Bristol Pregnancy Massage is one of the only massage studios that caters exclusively to pregnant women. Owner and massage therapist Kiki has over 20 years of massage experience and holds numerous qualifications in reflexology, therapeutic massage, reiki, and more. She has studied extensively under Suzanna Yates, completing her Well Mother Pregnancy diploma and the Well Mother Massage for Labour. As a mother herself, Kiki understood the need for massage while pregnant as well as the many benefits massage has on both mothers and babies during the transformational journey of pregnancy and birth. One of her biggest passions is helping her clients help themselves. This means teaching them techniques and moves that they, or their partner, can use at home throughout pregnancy to alleviate discomfort as well as during active labour. Kiki offers a variety of services, including pregnancy massages ranging from one hour to 90 minutes. She also offers acupressure for labour to women after they hit 36 weeks. This treatment includes a head, neck, face, and jaw massage to relieve tension and focus on the acupressure points that promote labour. Patients and their partners will learn valuable acupressure points in these sessions that they can continue to use at home to promote labour as well as during active labour. To help with labour and the birthing experience, Kiki also offers partner workshops, where she helps mothers and their partners go over massage techniques that can be used during labour and other ways that partners can support through this challenging process.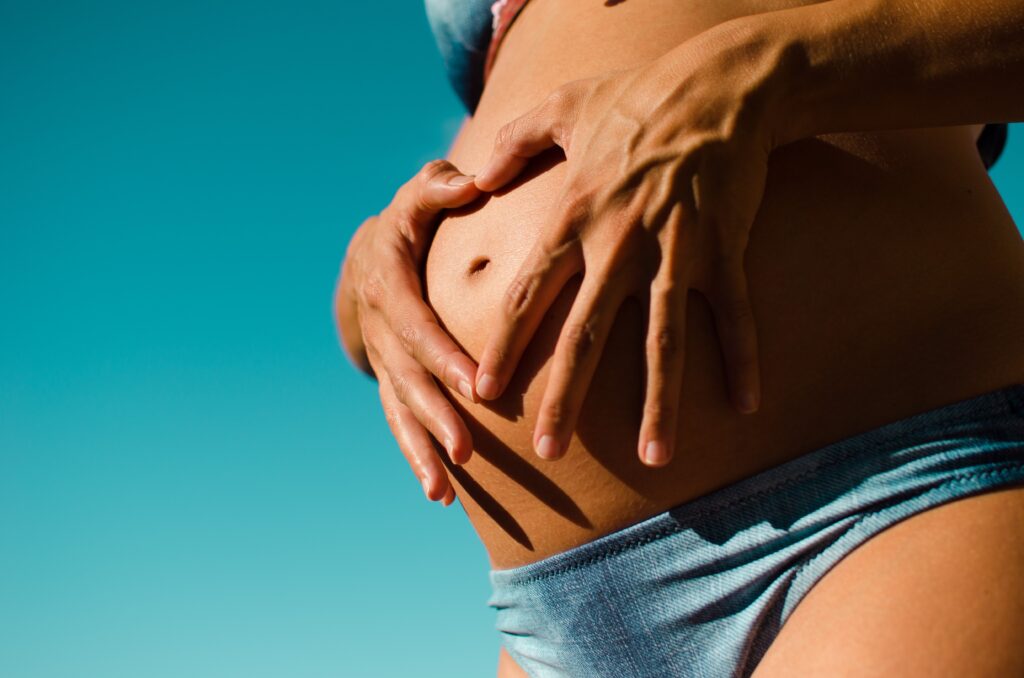 Bristol Massage Space provides the highest quality massage and bodywork services right near the Bristol Harbour and Queen Square. Their team of highly experienced massage therapists, each with their own unique interests and speciality, all share the same goal of helping clients to unwind, maintain their positive wellbeing and be pain-free as much as possible. Bristol Massage Space offers a variety of massage types and treatments, including pregnancy massages for expecting mothers. Their trained pre-natal massage therapists work with women through all three trimesters and understand that no two women are the same, nor are two pregnancies. In addition to traditional pregnancy massage, the Bristol Massage Space team specialise in myofascial release (MFR) advanced pregnancy work and treating public symphysis dysfunction (PSD) both during and post-pregnancy. MFR can be used to help turn breech, transverse, and posterior babies in utero and get them into the best birthing positions possible. Before working with any pre or post-natal patients, the therapist will do an in-depth consultation and take the time to listen to the client and understand their needs to tailor the session to their exact needs at that moment. Bristol Massage Space also offers mobile massage so therapists can come to you later in pregnancy when leaving the house is more uncomfortable and exhausting.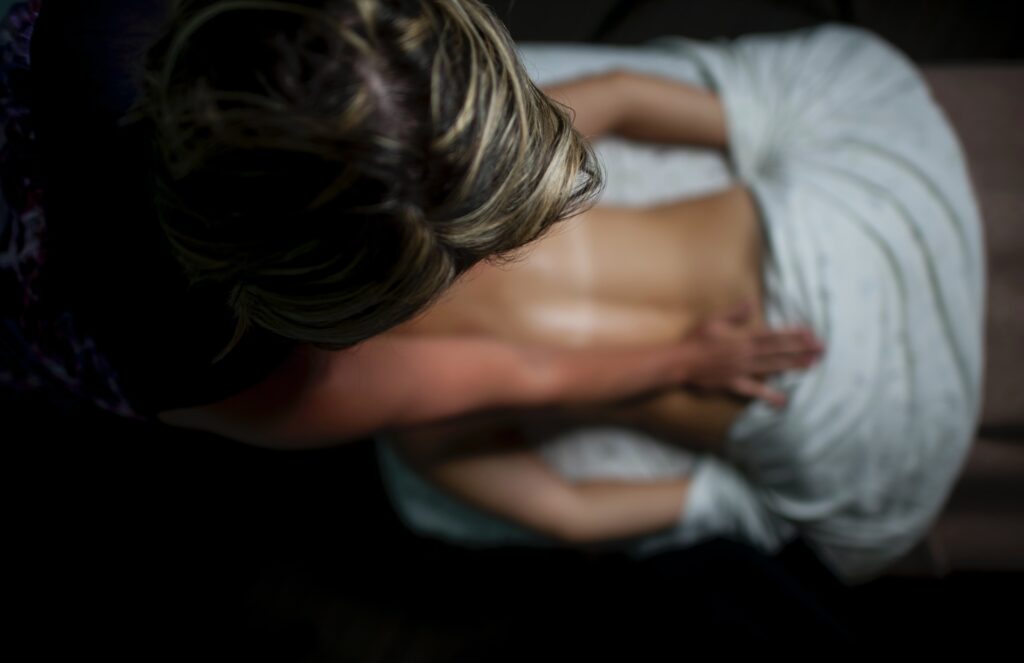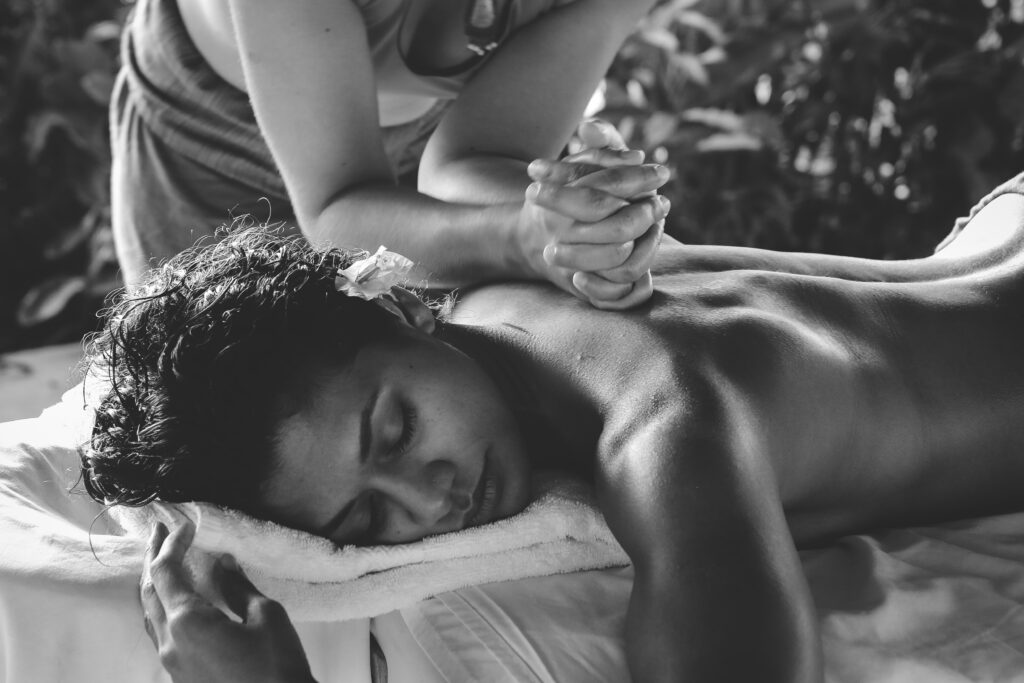 A unique mobile massage service, Relax and Be Mobile offers convenient in-home massages across the Bristol, Bath, Cardiff, and Newport areas in as little as two hours. This can be incredibly useful for women closer to their due date when they don't have as much energy to go out or when sitting in the car becomes more uncomfortable. Relax and Be Mobile first opened in 2014 with the goal of making massages and relaxation more convenient. Often to get a massage, clients spend just as long, if not longer, than their massage sitting in their car in traffic. This reduces the effects of the massage and also makes it a much more time-consuming activity. Relax and Be Mobile's pregnancy massages start at £70 for one hour, and an additional 30 minutes is only £15 more. You can feel confident knowing that all of Relax and Be Mobile's massage therapist are highly qualified and skilled. They take the time to get to know you and discuss any pain you may be feeling or issues you've faced during pregnancy before starting the massage so they can best accommodate your needs. Before joining the Relax and Be Mobile team, therapists have all their qualifications confirmed and provide a test massage to one of the other team members to make sure their skills are up to par with the quality of service the company is known for. The company regularly adds new massage therapists to their team so that they can expand the areas they offer their services in. For pregnancy massages, they will only book you with a massage therapist who has completed pregnancy-specific training. Relax and Be Mobile is still offering in-home massages even with COVID restrictions; they just ask that clients provide their own towels and wear a mask when greeting their massage therapist. The therapist will remain masked for the entirety of the massage, and the company is taking plenty of preventative measures to ensure both their employees and clients remain safe.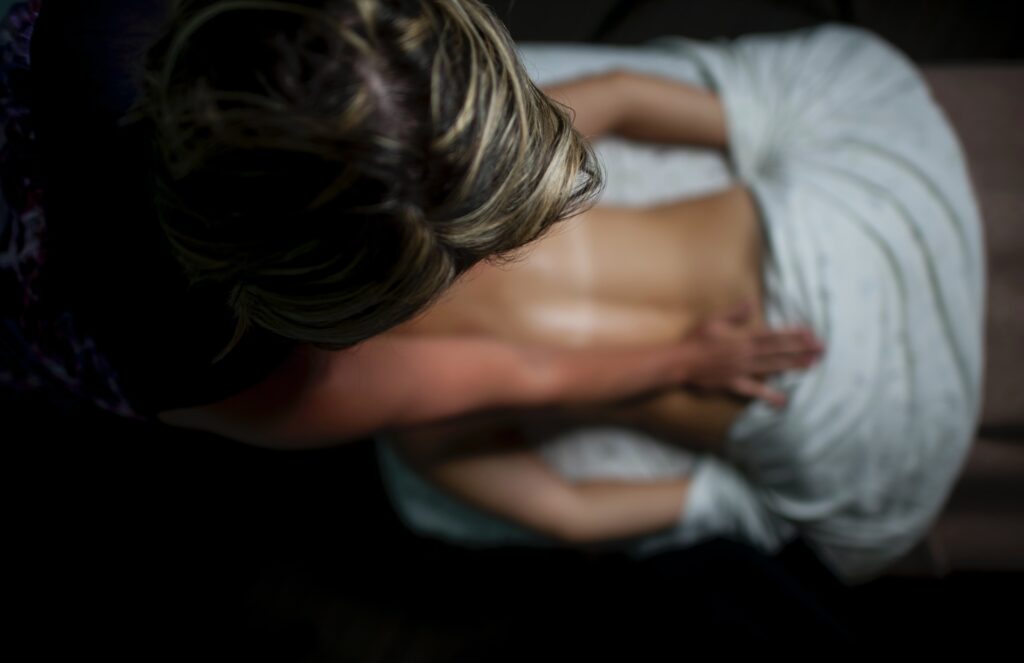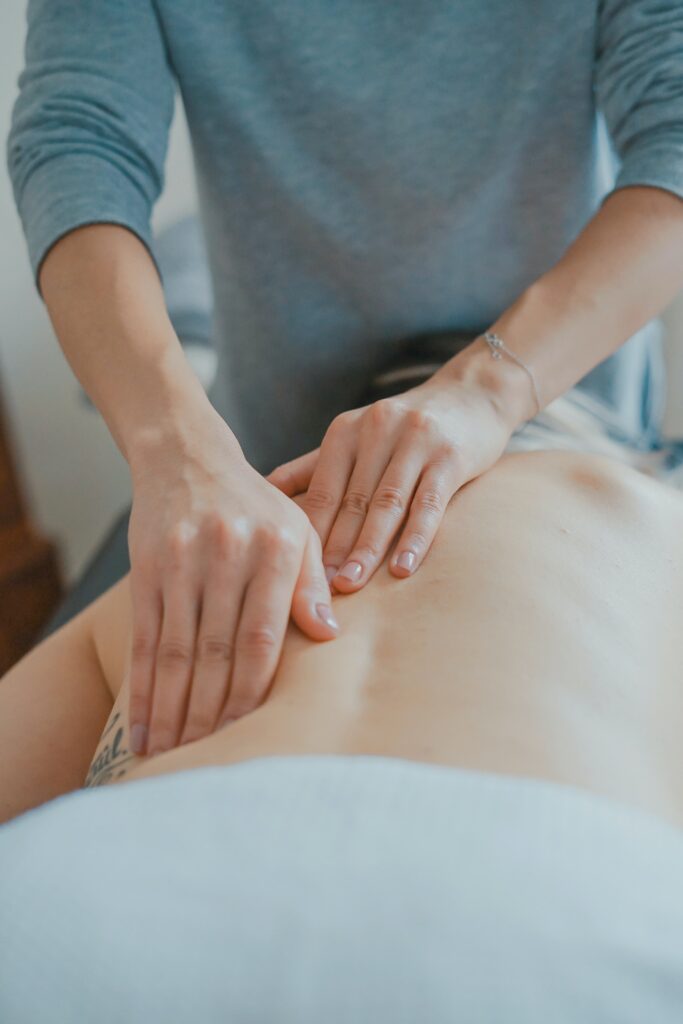 Located inside two converted cargo containers at Wapping Wharf, Loop Massage provides an oasis of calm in the busy city centre. The team of dedicated massage therapists are committed to encouraging clients' bodies to release tension in their muscles, helping them to feel their best and relax. They are also all passionate about continuing to develop as massage therapists and learning new techniques to add to their toolkits. There are two therapists at Loop who provide pre-natal massages, and both take a holistic and well-rounded approach to pregnancy massage and care. Before starting the treatment, they take time to discuss any concerns or pains and tailor their massage to the client and their specific needs. Due to COVID, Loop is only 60-minute massages at the moment, and pregnancy massages aren't available to book online. You can email them to determine if they can offer you any services at this time.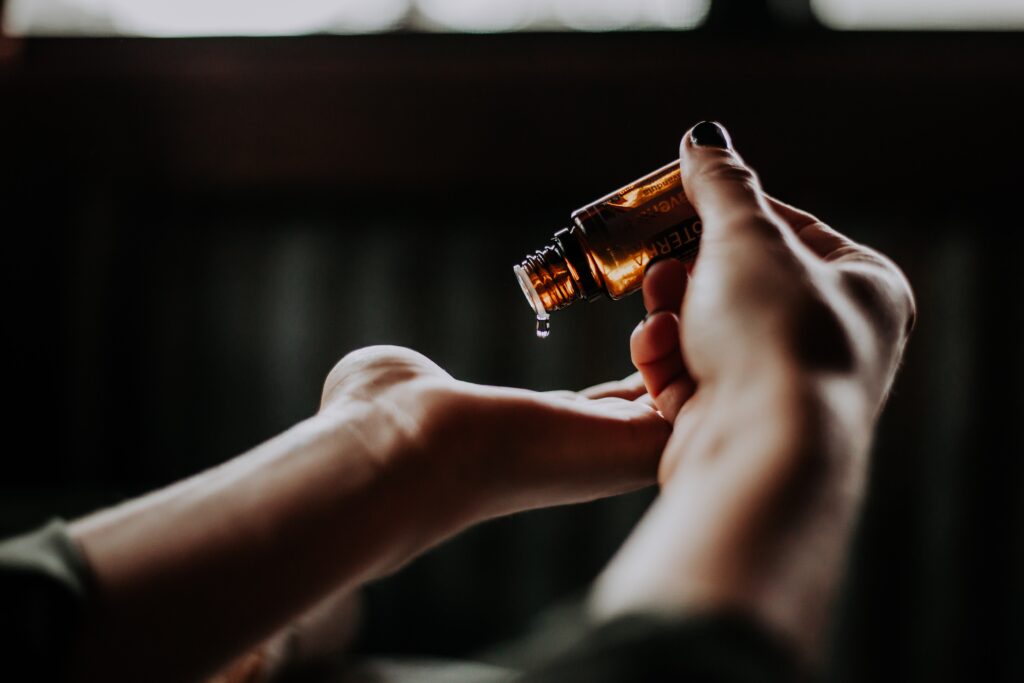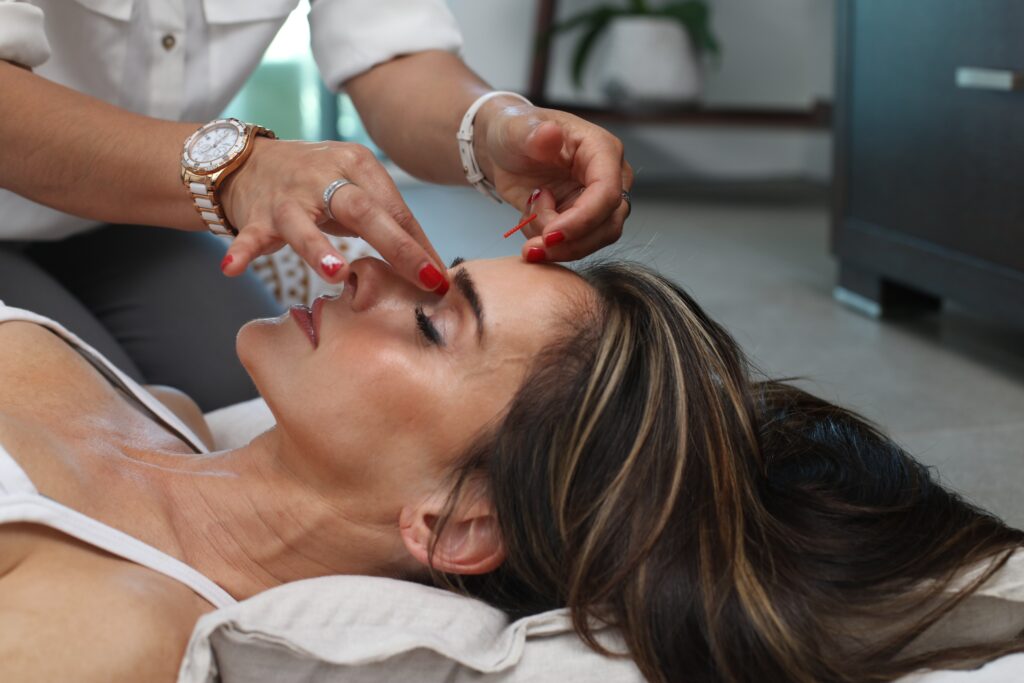 The Body Space, which prior to lockdown was located just north of Bristol city centre in Ashley Down, offers massages, facials, reflexology, and meditation in a calming environment. Owner, Susie, has been practising for almost 20 years in both London and Bristol and has worked in all kinds of settings, from hospital oncology wards to Animation Studios in London. She has completed countless qualifications in Swedish and sports massages, reflexology, kinesiology, energy healing, and more. Her passion is for helping her clients to awaken the inner wisdom of their body through massage and meditation. In her massage practice, Susie uses a combination of Eastern and Western techniques to promote self-healing and relaxation. She offers pregnancy and post-natal massages ranging from 30 to 90 minutes, carefully tailoring the treatment to the client and where they are on their pregnancy journey. Once a client is past three months pregnant, Susie can tailor any of her other treatments to be pregnancy suitable such as a facial or reflexology. She is currently in the process of opening a new studio in Clevedon, just 30 minutes west of the city. Susie offers mobile massages that are typically an additional £10, but until the new studio opens, these will only be an extra £5.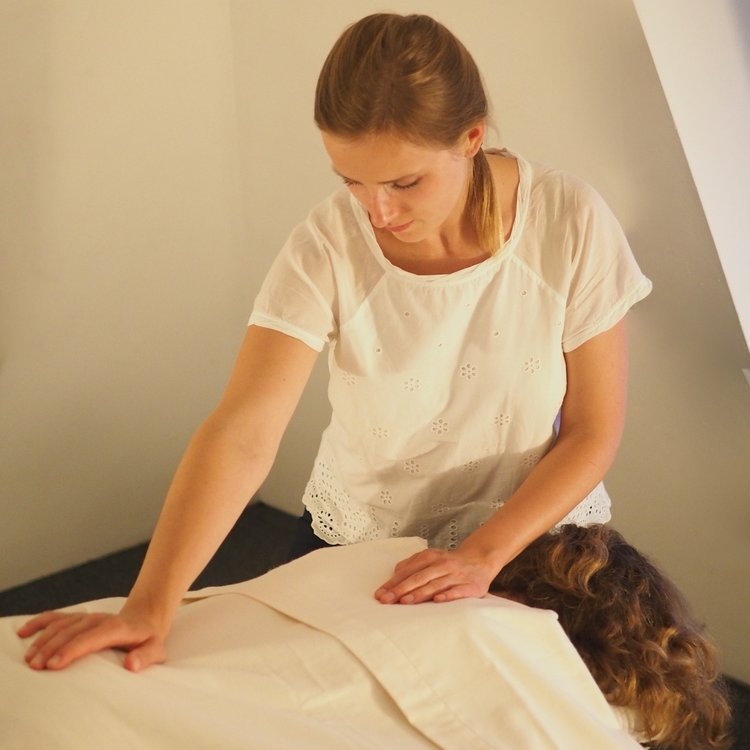 Another centrally located massage studio, Positive Body Therapies in Montpelier, offers holistic massage treatments in a quaint and convenient setting. Owner and massage therapist Dovile has been interested in massage her entire life. She was diagnosed with scoliosis as a child, and massage was a big part of her treatment. As an adult with a straight spine, she's seen first-hand how healing massage can be and is now committed to helping others experience that as well. Dovile graduated from the Bristol College for Massage and Bodywork and has also completed her Well Mother Pregnancy and Postnatal Massage Diploma. This course helped her form a deep understanding of the changes a woman's body goes through during pregnancy and how much changes day to day. She uses her knowledge to give a massage that is trimester appropriate and safe, and beneficial for both mom and baby. Dovile also understands that massage during pregnancy can be nerve-wracking, as many things are, and encourage pregnant patients to reach out before booking so she can address their concerns.