The Best Hotels in Hengrove
For some of us the quick pace of the city isn't ideal. It can be way too busy and overwhelming for us to dive straight into the classic tourist hustle and bustle. Whilst the city centre is great perhaps you only need a small amount of time there, or maybe you want to miss it altogether and are visiting a relative, are travelling for work, or just want a quiet, suburban getaway. Bristol truly does have it all as Hengrove brings that pocket of peace to a city that is always on the go. Whether you've got somewhere to be or plan on just checking out the local Hengrove Park, it's a fab choice for a spot to stay in, in Bristol. So, stay tuned for our round-up of the best places to stay in Hengrove.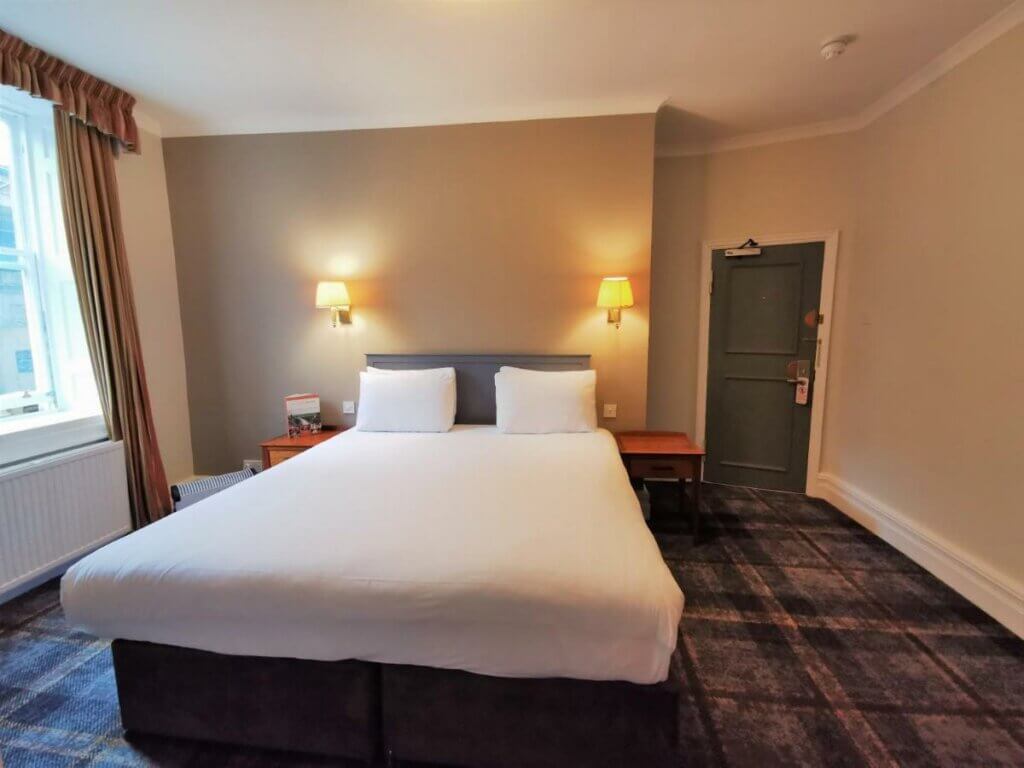 If you're looking for a view and completely photo-worthy stay, be sure to check out Arnos Manor Hotel. This gorgeous Georgian gothic architecture is fitted out with lush, landscaped gardens that will be sure to make you feel like royalty during your stay.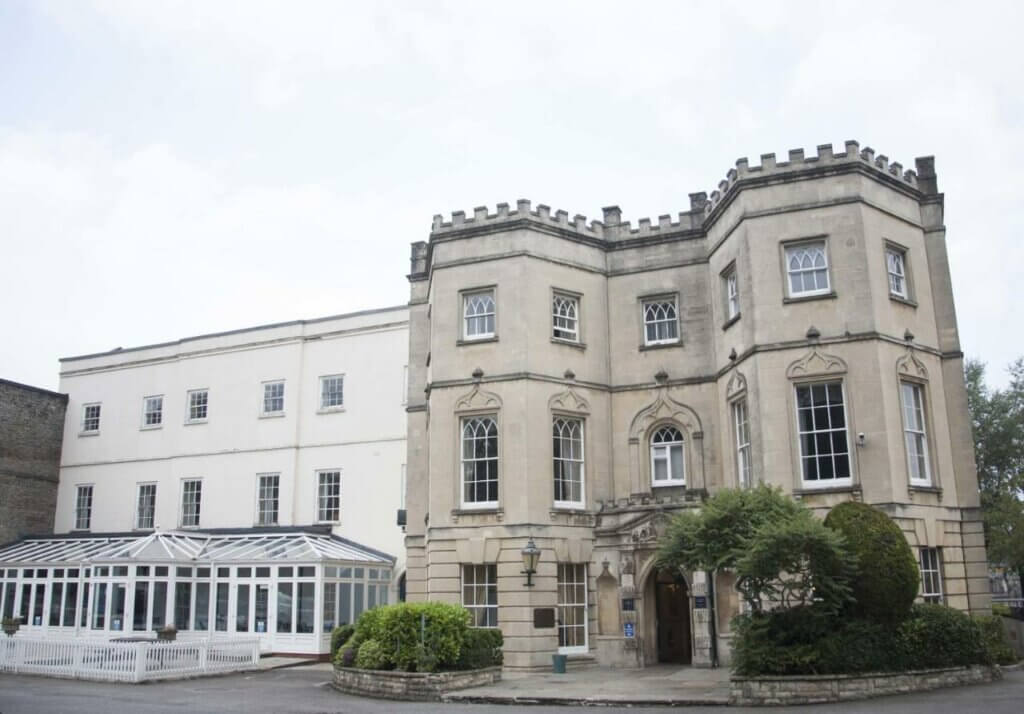 Not only does Arnos Manor boast a beautiful site, but they are also home to the Cloisters restaurant, another picture-perfect spot serving up award-winning dishes under their glass roof. If a meal isn't quite what you're looking for then you can be sure to check out the Cloisters Bar and Chapel Lounge where you can sit back and relax whilst you have some lighter bar food or some drinks before you dine. 
Between all this elegance and beauty, you'll be feeling incredibly sophisticated before you even walk through the doors to your room. Despite all this seeming too good to be true, a fantastical tale of grandeur, the prices over at Arnos Manor are what you should really be bragging about. 
Choose from a Double or Twin Room, kitted out with either one double bed or two single beds. Here prices range from £79 to £89. Or splurge for the Executive Room, which is home to one large double bed, suitable to sleep two, for a price that usually falls within £99 and £109. Or maybe you're travelling solo, and a Single Room will do the trick. With just one single bed, the cost clocks in at £79 to £89. 
Each room has a private ensuite bathroom with a bath, a great way to relax and unwind after a long day. 
If you've got a little larger group with you, then you can request an extra bed for the room for an additional £20 per night and you will be able to request a cot free of charge. 
If you're worried about leaving the smallest members of the family home alone, there's no need to worry. Four-legged friends are welcome, for an additional cost of £10 per day, per dog. 
With a 24-hour reception team, it doesn't matter what time you arrive, there will certainly be a place for you over at Arnos Manor, whether you're in from a late flight or simply had a long drive ahead of you.
When it comes to making your way around, Arnos Manor has a perfect mix of places, suitable for any sort of travel. If you've driven yourself, there is free secure parking available on site and the M32, A4, and Bristol International Airport are all incredibly easily accessible from this site by car. Or, for those of us planning on walking and getting that step count up, there is a bus stop just a 2-minute walk from the Manor. With routes that lead right into the city centre, it won't be a hassle to get to the action of the city. Similarly, the Bristol Temple Meads Train Station is an approximate 5-minute drive away. 
Be sure to head on over tohttps://www.booking.com/ for more information or track them down to 470 Bath Road, Arnos Vale, Bristol, BS4 3HQ to take a look.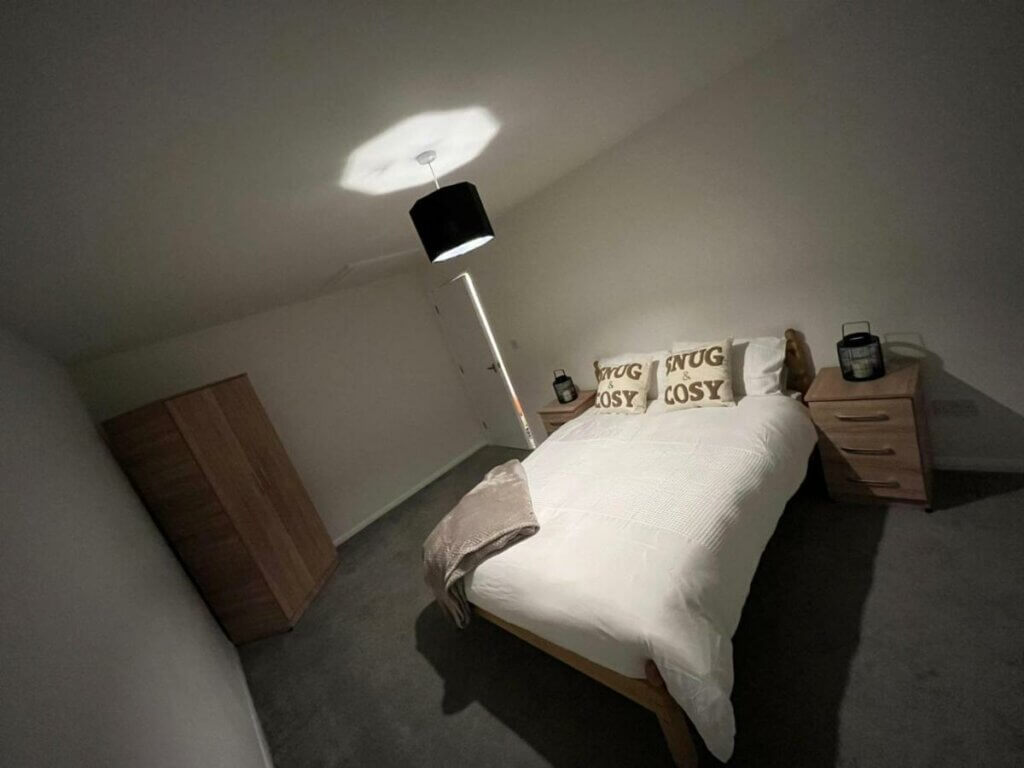 This in a far more private option for a stay away. Listed as a holiday home, when you book this property, you have full and sole access to this 2-bedroom house, giving you and your group the entire home to yourselves.
The prices for this property range from £112 to £155, fully dependent upon how many people there will be staying at the property in your group, though you do get the whole space regardless.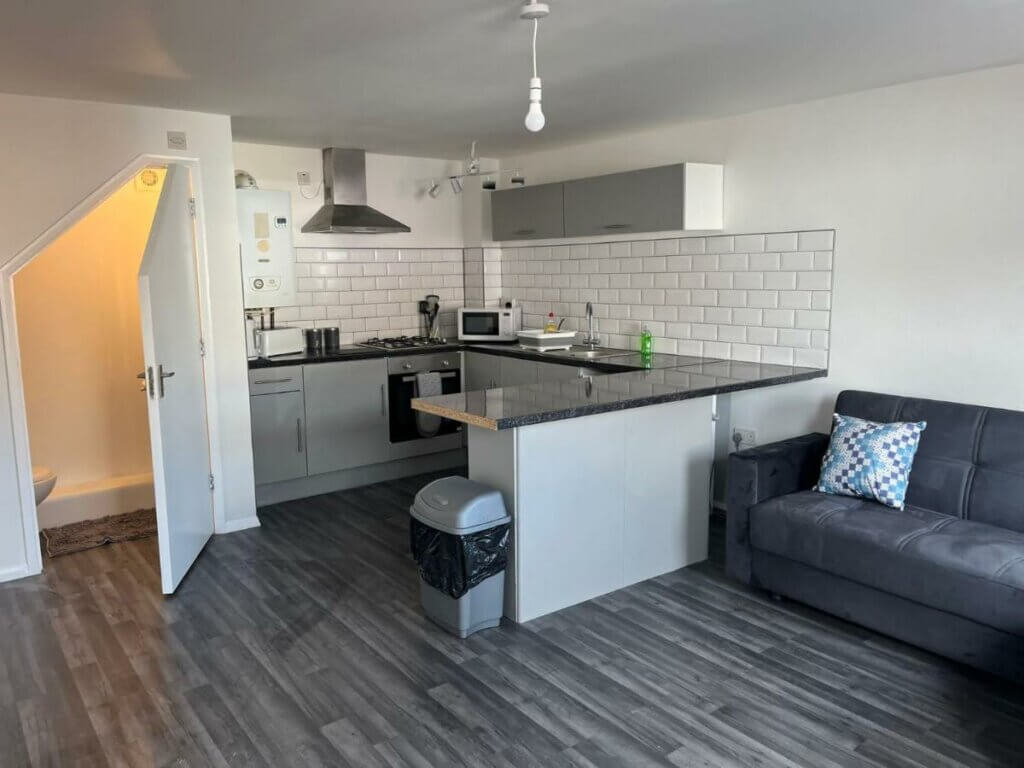 In the first bedroom, there is one double bed; the second bedroom has two single beds, and the living room has a sofa bed. The host recommends up to five sleeping in the house, and children are welcome, making this a suitable choice for many families. 
With a fully equipped kitchen, you'll be able to eat in, saving some cash and enjoying a quiet evening. Not only a kitchen, but you'll also enjoy access to onsite parking and even dry cleaning services as extra facilities and amenities offered at this sweet 2-bedroom house. 
There are two bathrooms, meaning you can access both a bath and a shower, and perhaps most importantly, you don't have to juggle one bathroom between five of you staying. 
Be sure to  find them at 27 Manor House Lane, Brislington, BS14 9HQ  or head over to https://www.booking.com/ to book or find out more. 
Premier Inn Bristol South Hotel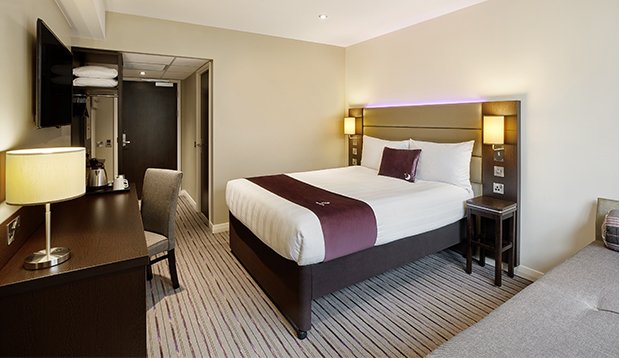 There are plenty of Premier Inns up and down the nation; I'm sure we are all familiar with them, though in a prime Hengrove location and with brilliant prices, we've got no choice but to point you in the direction of the Premier Inn Bristol South Hotel in Hengrove. 
This Premier Inn is situated in an ideal spot to reach some of the best spots in Hengrove. You'll find them in a shared retail park, in which guests can make the most of the free parking available, and it is right by a number of attractions. Whether you're looking to go for a swim in an Olympic sized pool over at the Hengrove Leisure Centre, if you want to make the most of different sporting facilities, sit and relax in the cinema or let the little ones burn off some steam on an adventure playground, you can find all of this and more within ten minutes of the Premier Inn.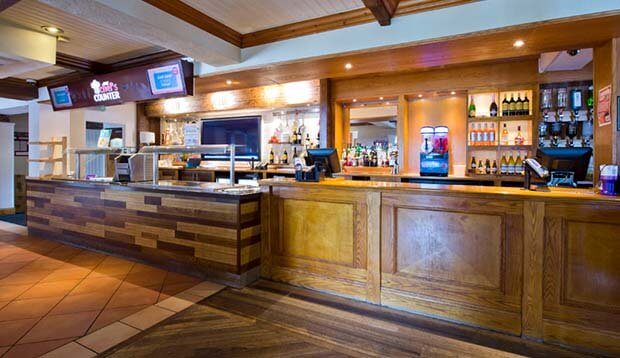 No matter what your plans are throughout your visit to Hengrove, there is bound to be something nearby here that will take your fancy. There are a number of different restaurants nearby too so whether you're on a solo trip or part of a squad, there are plenty of things for you to be getting up to. 
Meals at the Premier Inn vary based upon when it is you visit, with a varied and updating menu there could be a number of different choices on offer when you visit. For breakfast, the most important meal of the day, the unlimited breakfast is just £9.50, letting you make sure you've got plenty of fuel to start the day off just right. When an adult opts for a full Premier Inn breakfast, a child can eat for free, making sure everyone gets the most bang for their buck. 
If you're ready to crawl into bed at the end of the day, you don't need to fret about finding some dinner, as meal deal options and evening meals are served too. 
Prices at the Premier Inn typically stay in the same ballpark regardless of the room style, though prices may change based upon the length of time between when you book and your stay, the season in which you book, and a number of other factors. 
At the Premier Inn, there are two price points available, a flex rate, which is fully refundable and lets you cancel for free right up until midday of your arrival date. This option also lets you choose when you pay, either in advance or upon arrival. Alternatively, a slightly cheaper room option has you pay in advance and lets you cancel up to 28 days prior to your visit. For the rooms at Premier Inn Bristol South Hotel, the flex rate falls around £106, and the standard rate is approximately £92. 
The room styles, whilst often at the same price point, still are varied. A Double Room has one double bed. The Standard or Family Room has a double or a king size bed plus an additional sofa bed and pull-out bed. In the Standard Twin Room there is a double bed and a sofa bed that forms to become the equivalent of a single bed. And finally, the Accessible Room, with adjustable beds, wider entryways, lowered baths or wet rooms, and more space generally. 
You're also able to request travel cots at no extra cost. 
You can find them over at Hengrove Leisure Park, Hengrove Way, Bristol, BS14 0HR and book directly through Premier Inn at https://www.premierinn.com/.
This property is not available to book through https://www.booking.com/ though similar places can certainly be found. Take a look at what they have in Bristol for dates that work for you!
Hengrove is a lovely suburb worth seeing but is often overlooked in Bristol. Hopefully these hotel choices give you a good start in researching your trip away.